Arts Degree: Worth It Or Not?
Your doodles, paintings or photographs seem to be getting lots of likes and positive comments on social media. Does this mean you can unlock a brighter future by enrolling in an art degree?
An art degree is the least valuable degree in the US, says a financial website. This doesn't mean, however, that art majors end up jobless as there are many career opportunities for them. Working on an art degree is worth it for students who like to leverage their artistic talents for success and happiness.
Torn between an art degree and something else that's perceived as more valuable? Read on.
In this post, you will learn a lot of things about majoring in art in college. But to kick things off, let's get a very important matter out of the way by answering this question…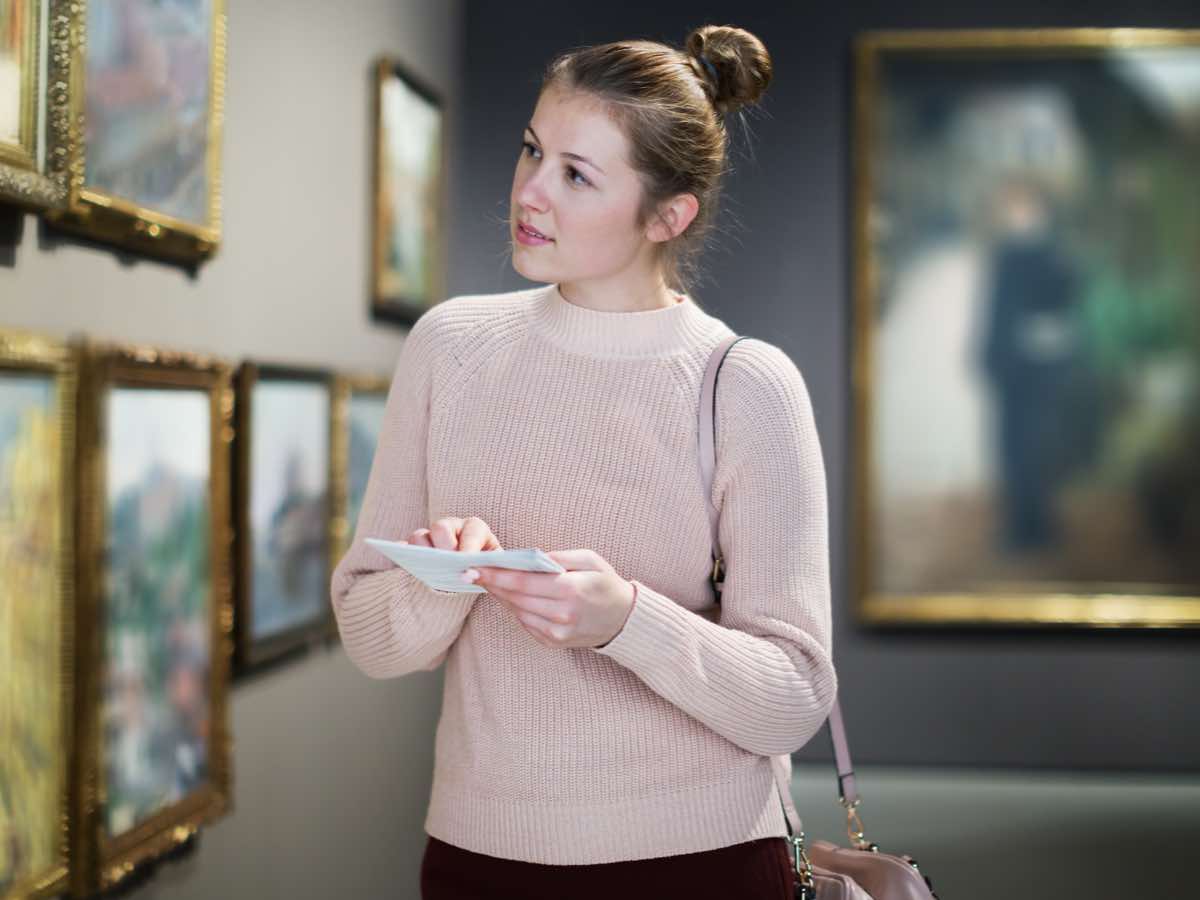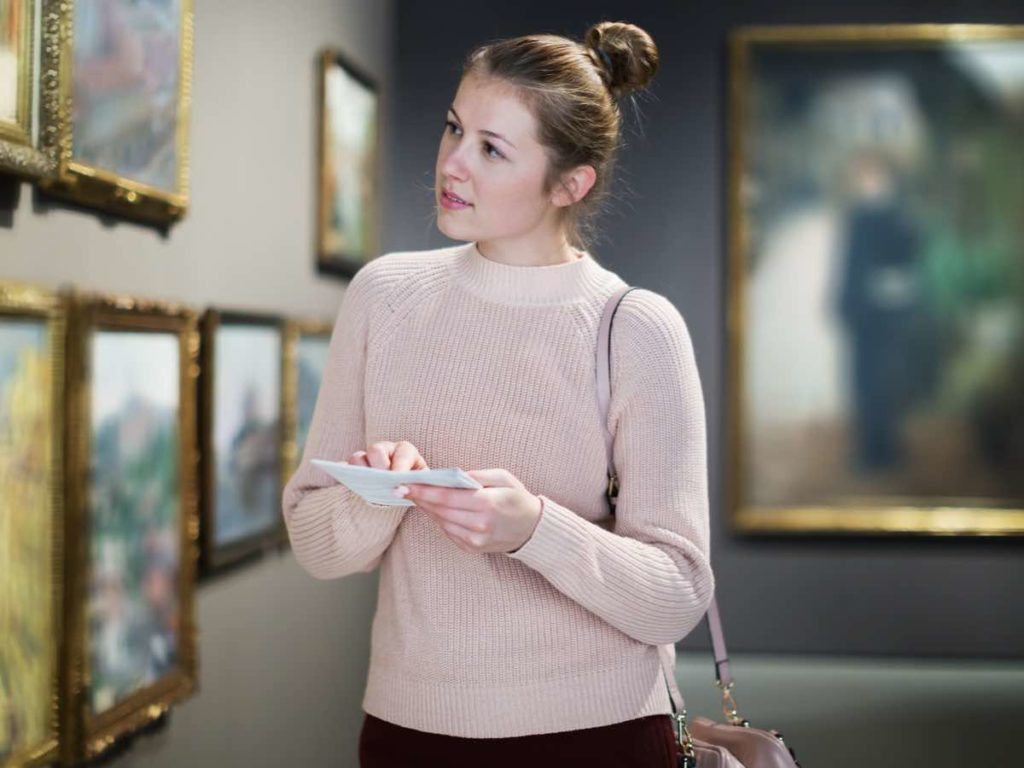 Fine Arts vs. Visual Arts: What's the Difference?
Fine arts educates and trains students in various artistic fields. They can range anywhere from theater, film, music, dance, painting, sculpture to literature. Meanwhile, visual arts, which falls under fine arts, focus more on teaching and honing students in art forms that are meant to be appreciated by sight.
When college art degrees are being discussed, people are talking about fine arts and visual arts, though some of them are not aware that they are doing so thinking they are one and the same.
Knowing the key differences between the two can help you choose an art degree that's right for you.
Simply put, of the two, fine arts is the broader discipline. As a matter of fact, visual arts is just one of the things that fall under the general and wide-ranging fine arts category. Just about any artistic field or endeavor you can think of is fine arts, from theater to film, from music to poetry, and from photography, sculpture to painting.
On the other hand, visual arts is a discipline that focuses on creative endeavors that are visual in nature. Some common examples are drawing, painting, sculpture, ceramic art, photography and printmaking. It also includes video and filmmaking and, believe it or not, even architecture, which has its very own degree program.
All visual arts, basically, can be considered fine arts. Meanwhile, not all fine arts can be regarded as visual arts — only fine arts products and performances that you can appreciate with your eyes can be considered visual arts.
There is a part of visual arts that every college-bound student looking to earn an art degree should know about. And it's none other than media arts.
When it comes to college degrees or majors, what sets media arts different from visual arts is that it concentrates on the more commercial aspects of fine arts and, specifically, visual arts. Graphic design, interactive media, animation, interior design, and commercial photography — these are just some examples of media arts.
Related Article: Can You Get a Job With a College Minor?
Is an Arts Degree Difficult?
Working on an art degree in college can be difficult in that it requires a lot of time, hard work and discipline. It can also be taxing to the students physically, intellectually and emotionally. Typically, art students spend around 15 hours of study per week, or more when engaging in their artistic pursuits.
Just about any listing of the hardest college majors puts those in the STEM field such as engineering, chemistry, physics and mathematics at the top. Many healthcare and medical majors are notorious for being difficult, too.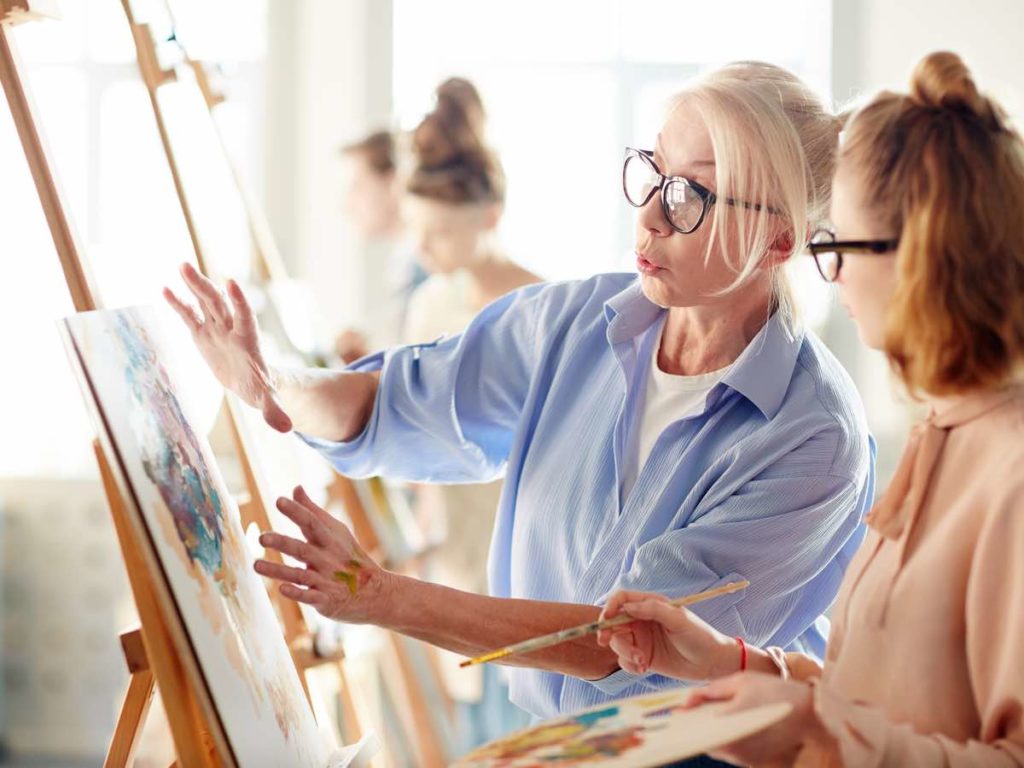 But you should refrain from assuming that an art major is a walk in the park.
Students who enroll in an art degree program, needless to say, possess creativity and artistic talents. Majoring in art with very little to none of those, naturally, can make your college life horrendous — in no time, it's not unlikely for you to be consulting your academic advisor to either switch majors or drop out of college!
Alas, it's not just being creative and artistic that's required in order for degree-seeking students to reap success as art majors. You will also have to devote plenty of your time and effort.
Refrain from assuming, just like many people do, that art majors do nothing but draw, paint and sculpt for leisure. If truth be told, the work ethic required in order to make it through an art degree unscathed is practically the same as the work ethic expected from, say, engineering, biochemistry, computer science and nursing majors.
Other than the art degree itself, however, getting into an art degree, in some instances, can be hard, too.
Planning on enrolling in a competitive art degree being offered by a selective school admired for its art programs? Then see to it that your portfolio, which is a common admissions requirement for art schools, can impress the admissions officers. Otherwise, you might wind up with a kindly-worded yet very upsetting rejection letter.
Top 9 Arts Degree Concentrations
Undergraduate students working on a bachelor's degree in art can choose from a number of concentrations. They range anywhere from art history, studio art to pre-architecture. Art major concentration options can vary from school to school, so it's important for students to carefully check art programs beforehand.
Simply put, art concentrations are alternative track courses within the art major. They account for anywhere from 25% to 50% of the major requirements, depending on the institution offering an art program.
The following are some examples of art concentrations that you may be able to choose from:
Art administration
Simply put, the art administration concentration prepares art majors for an assortment of administrative and managerial roles after graduation. They range anywhere from museum management to rock band handling. A concentration in art administration is best paired with a master's degree in a closely related field.
Art entrepreneurship
Business-minded art majors who are thinking about establishing their own money-making ventures one day could benefit from concentrating on art entrepreneurship. Needless to say, it involves taking business and marketing courses. In most instances, students are required to conduct independent projects and have internships with studio artists.
Art generalist
Usually, there are two kinds of art majors who concentrate on art generalists. First, those who wish to double major in order to gear up for a tailor-made career after graduation or simply to develop even more art-related skills. Second, those who are planning on teaching art as the concentration includes education and art history courses.
Art history
Students who are working on a bachelor's degree in art who choose to concentrate on art history study the development of visual art, ranging from engravings, drawings, paintings to sculptures, in relation to history. After graduation, art majors commonly take on jobs such as art teachers, museum curators and art publishing.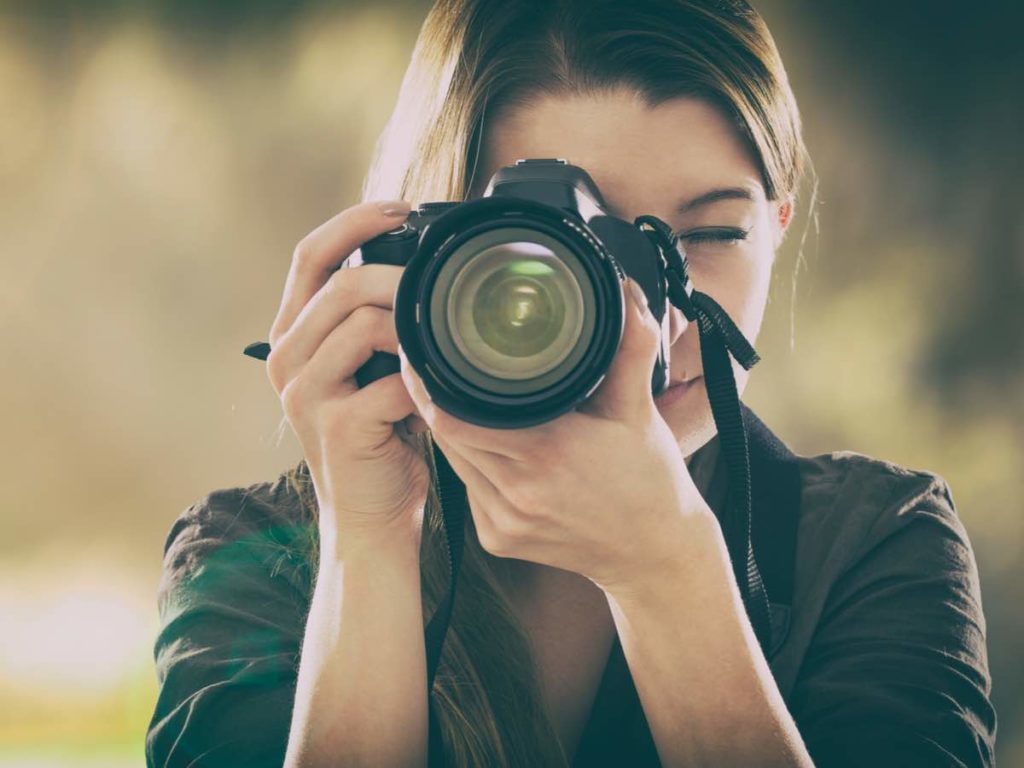 Photography
Besides honing art major students' knack for taking snapshots, the photography concentration also explores photo-based processes and techniques, traditional and contemporary ones alike. It also usually involves coursework and independent study sessions in darkrooms and studios in order to train in a variety of photographic skills.
Pre-architecture
Just like what the concentration's name suggests, pre-architecture prepares art majors for graduate school in architecture. It combines art and design together with math and physics. Typically, senior students are required to complete an internship with an architectural firm or a construction company in order to be able to graduate.
Sculpture
Undergraduate students learn various techniques in the creation of three-dimensional creations such as carving, figure modeling, wood fabrication, lamination, and bronze and plaster casting. They are also equipped with the skills vital for using a variety of sculpting tools and equipment as well as installation of their masterpieces.
Studio art
It's a good idea for art majors to have impressive portfolios to choose to concentrate on studio art. Upper-division courses require students to specialize in a discipline that's pertinent to the career path in visual arts they would like to take. As a matter of fact, the concentration culminates with participation in a group exhibition or a one-person show.
Teaching art
Many art majors who plan on teaching art to elementary and high school students in order to introduce them to the visual and performing arts often choose to concentrate on teaching art. After graduation, however, bachelor's degree in art holders may have to get their hands on a certificate or license, depending on state regulations.
What Jobs Do Art Majors Have?
According to Data USA, more than 2.2 million people with a degree in art are a part of the workforce. Majoring in art fosters artistry and creativity. It also equips students with a variety of skills transferable to many job sectors, including especially art careers.
Without further ado, let's take a look at some of the things you can do with an art degree: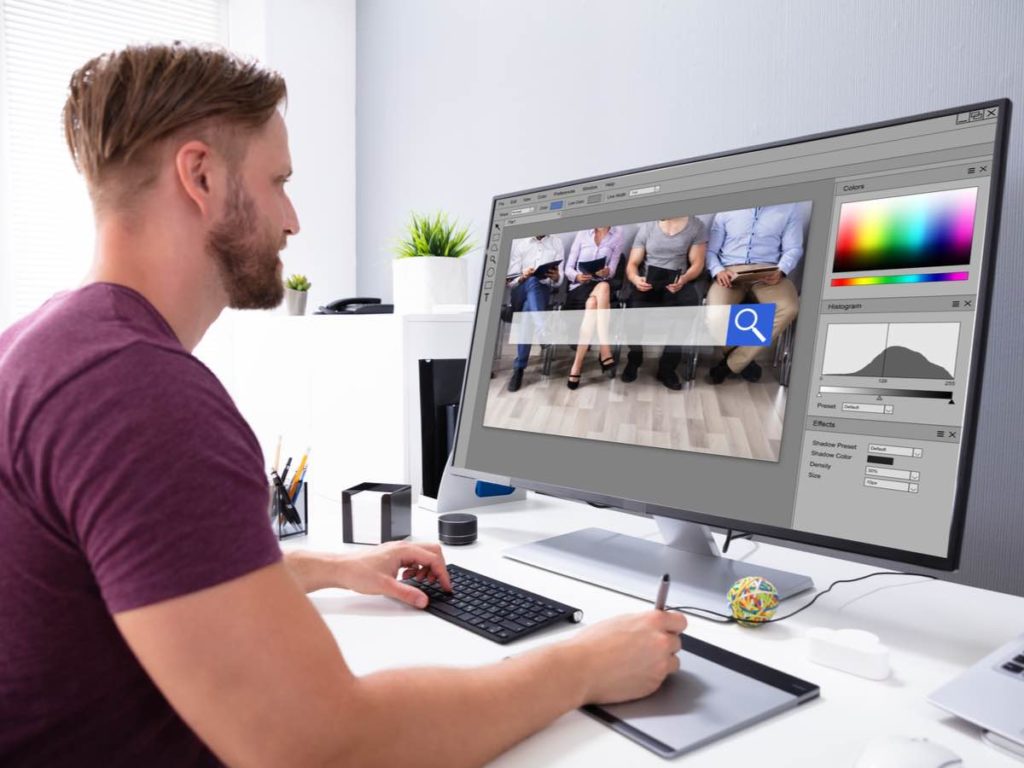 Special effects artist and animator
Median annual salary: $78,790
Job outlook in 10 years: 16%
Special effects artists and animators are tasked with the creation of two- or three-dimensional images that create the illusion of movement using a variety of techniques, including traditional and stop motion animation. The images produced can be hand-drawn or digitally created. Some special effects artists and animators also use models and puppets.
It's not enough for special effects artists and animators to have creativity, artistic talent and computer graphics skills. They must also have good communication and team-playing skills since they usually have to work with people.
Photographer
Median annual salary: $38,950
Job outlook in 10 years: 17%
Simply put, photographers capture events and tell stories using images. They are also responsible for editing photographs in order to make them look better. For them to be able to produce professional- and commercial-quality images, photographers need to have the appropriate equipment and devices as well as technical expertise.
There are different types of photographers. Some of them include commercial, industrial, portrait, news, scientific and fine arts photographers. Some photographers also conduct photography classes or workshops.
Graphic designer
Median annual salary: $50,710
Job outlook in 10 years: 3%
Using either their own hands or special computer software programs, graphic designers create visual concepts capable of communicating ideas. Developing the overall appearance of magazines, advertisements, brochures and others is also a part of their everyday tasks. The same is true with meeting with executives and clients to determine visual projects.
Out of the over 250,000 graphic designers in the country, around 19% are self-employed. States with the most number of graphic designers employed are California (28,940), New York (17,470), Texas (13,450) and Florida (11,910).
Art director
Median annual salary: $100,890
Job outlook in 10 years: 11%
It would appear as though art directors and graphic designers are one and the same. However, art directors focus more on coming up with concepts and ideas. Graphic designers, on the other hand, concentrate more on the execution of the creative direction provided by art directors. So, in a nutshell, art directors have a more supervisory role.
Many art directors start as graphic designers, photographers or others in the art and design industry. Some of the highest-paid art directors are those who are in the motion picture and video industries.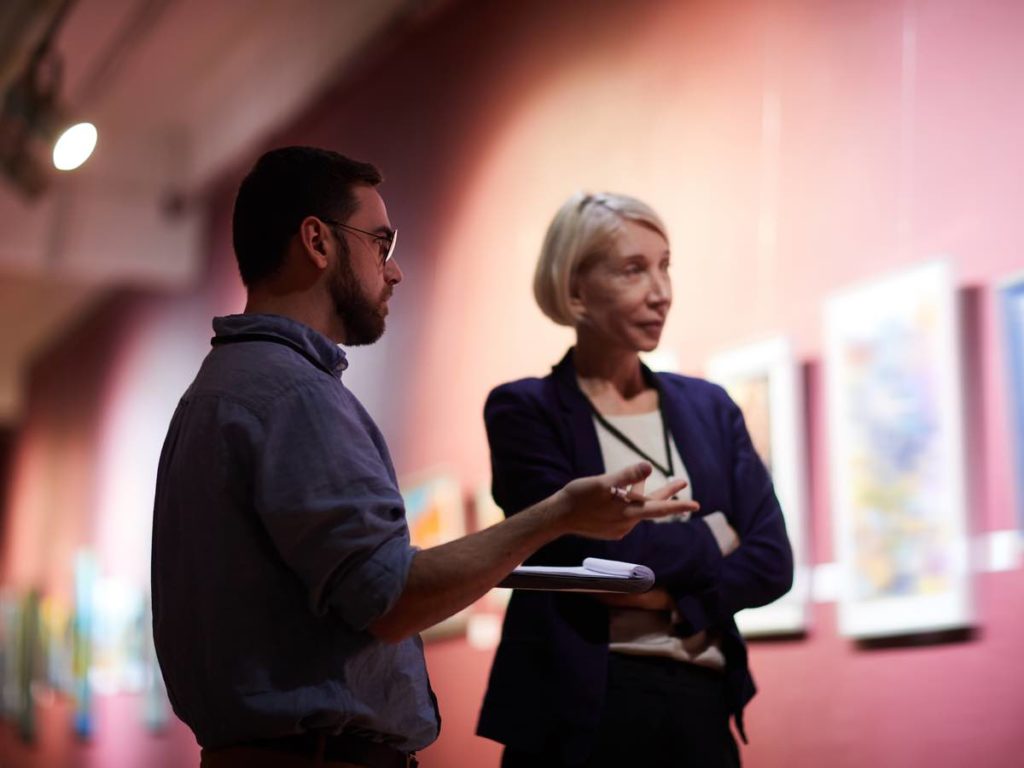 Museum technician
Median annual salary: $50,120
Job outlook in 10 years: 19%
Also sometimes referred to as collections specialists or preparators, museum technicians are the ones in charge of caring for and safeguarding objects displayed or stored in museums or used in exhibitions.
Besides those, museum technicians are also often tasked with anything from overseeing the logistics of possessions to preparing items for transport to and fro the museum for either research or exhibit purposes. It's important for them to have good research and communication skills as museum technicians also answer questions from the public.
Industrial designer
Median annual salary: $77,030
Job outlook in 10 years: 6%
Developing concepts for manufactured products — such is what industrial designers do. They conceptualize anything from toys, home appliances to cars, employing art and engineering to come up with attractive and functional product designs. These days, most industrial designers use computer-aided design (CAD).
Having interpersonal skills is a huge plus since industrial designers work with market research analysts, engineers and production experts in order to get their opinions and suggestions for approval-worthy creations.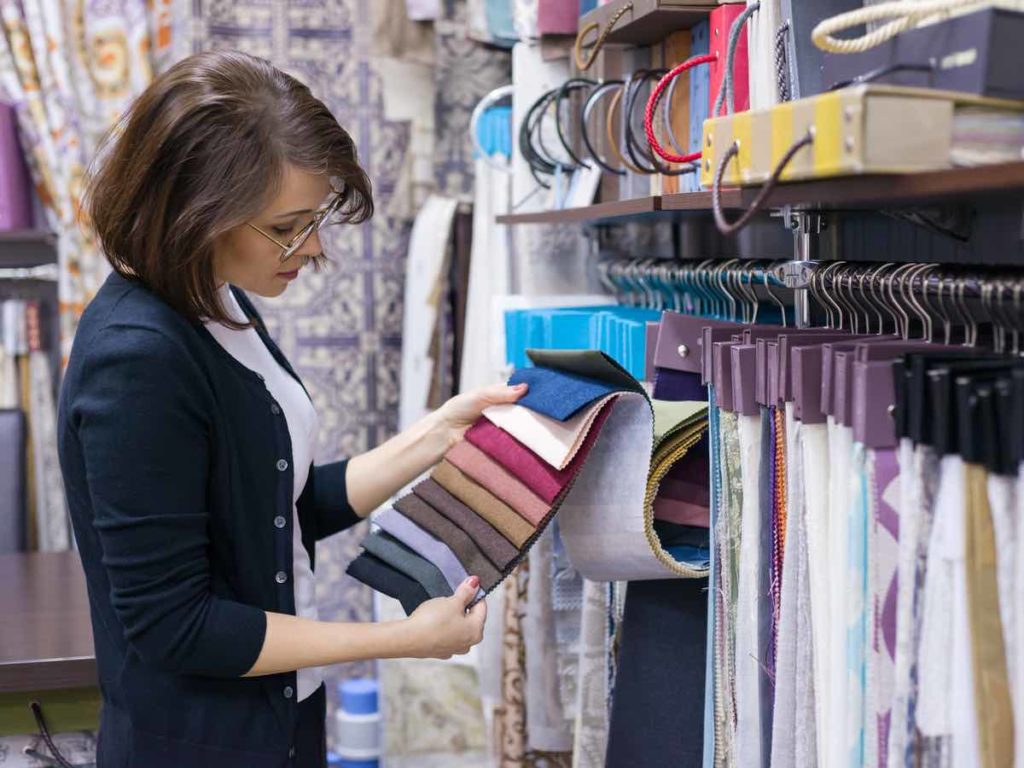 Fashion designer
Median annual salary: $77,450
Job outlook in 10 years: 0%
Some colleges and universities offer a minor in fashion design. Combined with an art major, fashion designing can be a lucrative career option after graduation. Out of the nearly 28,000 fashion designers in the US, 27% are self-employed. Meanwhile, 25% work for apparel companies and fashion wholesale or manufacturing establishments.
The highest-paid fashion designers are those who work in Washington, each one making a median salary of $92,400 per year. Other high-paying states include California, New York, New Hampshire and Oregon.
Web developer and designer
Median annual salary: $77,200
Job outlook in 10 years: 13%
Besides clothes and accessories, individuals with a degree in art may also choose to design as well as develop web pages. While they already have the necessary creativity and imagination in order to come up with striking sites, it's also a must for web developers and designers to know programming languages for web development and design.
To make art majors more marketable as web developers and designers, it's a good idea for them to earn a certification in HTML, CSS, JavaScript or another language as well as in web design and development software.
Production designer
Median annual salary: $50,878
Job outlook in 10 years: 9%
Whenever theater, film or television productions are in need of the right visual concepts, production designers spring into action. Just like what the job title says, they are the ones who are in charge of choosing the props, costumes and other important design elements. Because they have to follow production schedules, they need to be flexible.
In order to be able to come up with the right production design, conferring with producers and directors is a must. This is why it's important for production designers to have good communication and interpersonal skills, too.
High school art teacher
Median annual salary: $61,820
Job outlook in 10 years: 8%
Art education is an important part of the high school classroom because it fosters not only creativity but also observational, critical thinking, interpretational, communication and even collaboration skills. And when it comes to teaching art to high schoolers, no one is more eligible than art majors themselves.
Some art majors may also teach Advanced Placement (AP) classes such as art and design and art history to students who want a more challenging curriculum in order to impress highly selective colleges and universities.
Best Art Colleges
If you want nothing but the best possible degree program in art in order to hone your artistic talents and open doors to more career opportunities after graduation, consider adding some of the following to your college list:
| | |
| --- | --- |
| INSTITUTION | ESTIMATED TUITION |
| Harvard University | $75,891 |
| Rhode Island School of Design | $75,520 |
| Yale University | $79,370 |
| Rice University | $69,557 |
| Stanford University | $78,218 |
| Brown University | $80,448 |
| Cooper Union for the Advancement of Science and Art | $68,305 |
| University of Southern California | $80,151 |
| Tufts University | $79,000 |
| Carnegie Mellon University | $76,760 |
| University of Pennsylvania | $61,710 |
| Dartmouth College | $80,184 |
| University of Michigan – Ann Arbor | $31,484 (in-state) and $67,802 (out-of-state) |
| Washington University in St. Louis | $79,586 |
| Williams College | $66,540 |
| School of the Art Institute of Chicago | $72,510 |
| College for Creative Studies | $60,179 |
| Swarthmore College | $73,689 |
| Duke University | $77,069 |
| California Institute of the Arts | $74,931 |
Top Online Arts Programs
Want to major in art while keeping your current job, running your business or making sure your kids are out of harm's way? Check out art programs being offered by legitimate online schools. Some excellent examples are:
Liberty University
Location: Lynchburg, Virginia
Cost: $390.00 per credit hour
Acceptance rate: 100%
Average starting salary: $33,700 per year
Accreditor: Southern Association of Colleges and Schools Commission on Colleges (SACSCOC)
Arizona State University
Location: Tempe, Arizona
Cost: $561.00 (in-state and out-of-state) per credit hour
Acceptance rate: 88%
Average starting salary: $40,300 per year
Accreditor: Higher Learning Commission (HLC)
Southern New Hampshire University
Location: Manchester, New Hampshire
Cost: $320.00 per credit hour
Acceptance rate: 94%
Average starting salary: $41,400 per year
Accreditor: New England Commission of Higher Education (NECHE)
Takeaway
Refrain from turning your back on majoring in art just because it has a reputation of being a worthless degree. For students who prefer to prioritize things other than their passions in life, an art degree may be useless alright. But if you trust that your creativity and artistry can bring you success and happiness, go ahead and pursue an art major!
Read Next: Public Administration Degree

Disclaimer: The views and opinions expressed in this article are those of the authors and do not necessarily represent those of the College Reality Check.