Do You Want to Go to College But Don't Know What to Study? Here's What You Should Do
So, you have just about everything necessary to go to college — the urge, the dedication, the tuition, the support of your loved ones. But one very important thing is missing: the thing to study in college.
There are different reasons why some degree-seeking teenagers enter college undecided. And not having enough information about themselves and the possible majors and careers is the most prevalent. While they can attend college clueless, failure to make the necessary steps to determine what they really want can result in added costs and semesters.
Read on if you are determined to be a college graduate but have no idea of what major to take.
In this post, I will give you 14 steps to take to determine what exactly you should study in college. Some of them you can do while still in high school and right before you apply to your top-choice college, while others you can try while already enrolled in the college you intend to earn a degree from.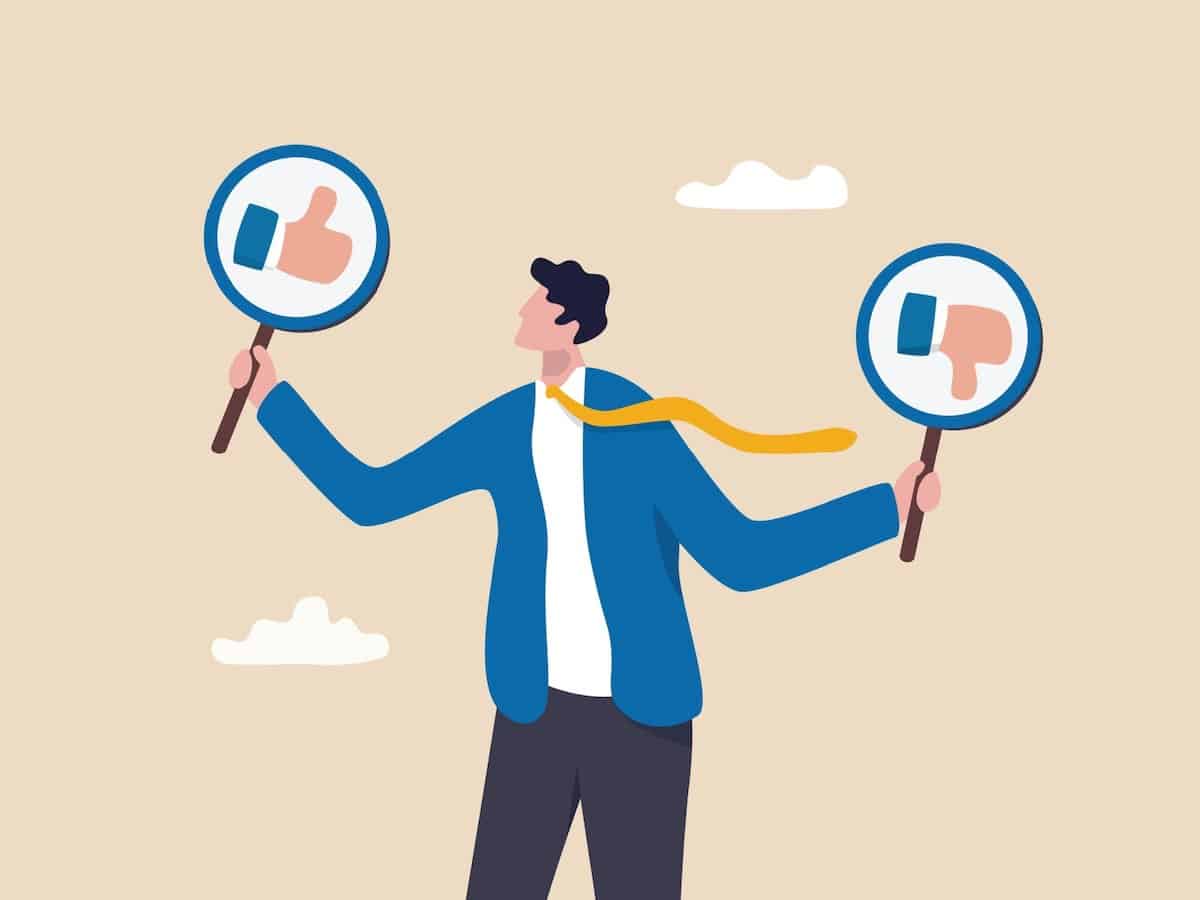 Determine What You Love to Do
According to a survey conducted by the Education Policy Program of New America, which is a US-based think tank focusing on various public policy issues, the top reason why students go to college is to improve employment opportunities.
Finding enjoyment in one's work is key to performance, productivity and satisfaction.
It's because of this why you may consider something that you love to do when deciding what to study in college and, ultimately, the career path to take after graduation. And since most people are fond of doing more than just a single thing, it's a good idea to list down anything and everything that brings you joy and happiness.
Your list can be as simple or as detailed as you want — the goal is to determine a specific area or discipline with which most or all of the entries can be associated.
In order to save yourself from winding up with a throbbing headache, disregard things that can complicate the process like job market outlook, earning potential, and opportunities for career growth and development. Just focus on all the things that can inspire you to go to college, not possibly deter you.
Related Article: How to Pick a College Major in 6 Steps
Establish What You DON'T Like to Do
Not so sure about the things you like to do? Then consider enumerating the ones you don't like.
Most especially if you need more time to determine what it is exactly you want to do until the day you are ready to file for retirement, identifying the jobs you don't want to do can make more sense. By eliminating the non-options from the picture, you might just have a clearer view of the things you really like to do.
Don't see yourself spending the entire day in an office cubicle? Then majors perfect for soon-to-be accountants, auditors, payroll supervisors or data entry clerks are definitely out.
On the other hand, majors that can pave the path to careers that allow you to travel (environmental scientist, archaeologist, landscape architect, civil engineer, flight attendant, photographer, interpreter, sales representative, etc.) may be ideal for you if you absolutely hate being in one place every single time.
Gain Real-World Experience
In some instances, there's no need to wait to get your hands on a college diploma just to have a sense of what it's like to have a career in the industry you are considering.
Obtaining experience is something that can help you decide whether or not it's the right path for you to take, thus allowing you to determine if the college major in mind is the right one to commit to. It may take up some of your time while attending high school or just before you apply to college, but it can give you valuable firsthand insight.
The following are some popular examples of how you can gain some real-world experience:
Summer job
On-campus job
Internship
Apprenticeship
Shadowing
Campus activity participation
Entrepreneurship
Once you have found something you are happy with and can do for the rest of your life, the remaining step to do is to identify which particular college major can help turn that experience into a satisfying and rewarding career.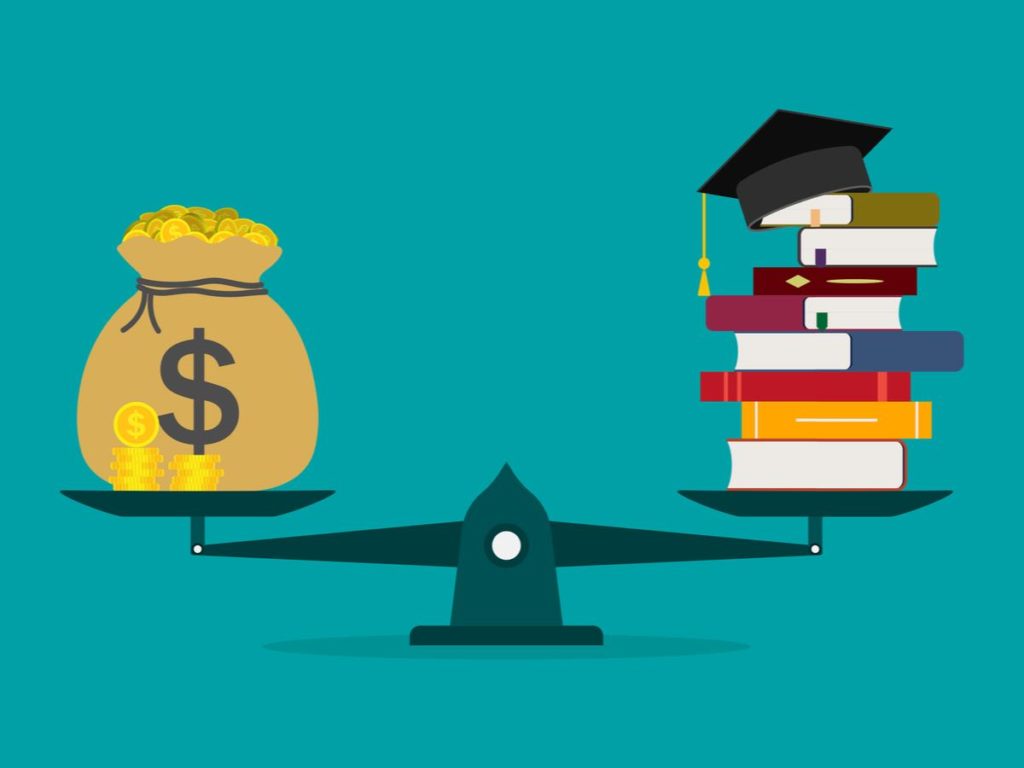 Research Future Salaries
Some people let their interests and passions in life guide them toward the right career path.
But then there are also those who choose a career based on how much money they could make. And if you're just like them, one thing is for sure: a bachelor's degree will let you earn up to 84% higher per year than someone whose highest educational attainment is a high school diploma.
Different bachelor's degrees have different earning potentials — you can choose a discipline of study in college based on things such as starting salaries, mid-career earnings and lifetime earnings.
And speaking of which, here are some careers with the highest average starting salaries per year:
Computer scientist: $103,964
Petroleum engineer: $103,168
Statistician: $95,552
Database administrator: $95,025
Construction manager: $82,746
Web developer: $75,752
Lawyer: $75,317
Human resources manager: $72,003
Talk To Your Parents or Friends
No one said that you should figure out what you want to study after high school alone.
When it comes to choosing a college program or major, commonly, degree-seeking students consider their strengths. Alas, not all college-bound teens are well aware of the full range of their strengths. If you're one of them, you can obtain feedback from your family and friends, some of whom may possibly know you better than you know yourself!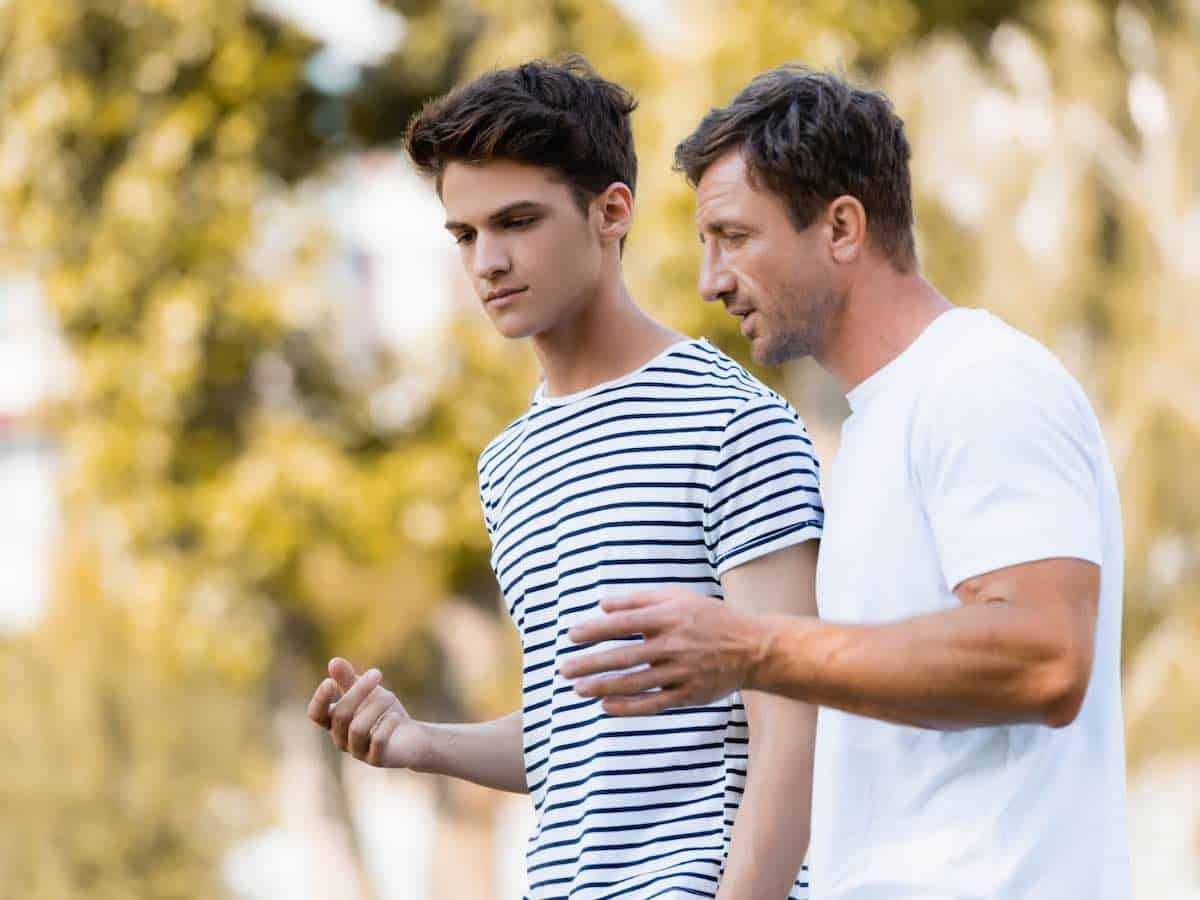 Do they all agree you're a fantastic listener? Do some of them say you're a great problem solver, while others admit you have superhuman patience? Do they praise you for your creativity or attention to detail?
Interviewing those whose careers you find admirable or fascinating is a wonderful idea, too. Find out what major they took in college, how they find their current jobs or if they have always known they'd end up doing what they are doing now — nobody can give better advice than those with real-life college and career experience.
Meet With Your High School Counselor
High school counselors are individuals trained to help high schoolers figure out what they want to do with their lives as well as how to go about attaining their goals.
The one at the high school you are attending can help you find a major that can highlight your skills and interests. In addition, he or she can help you find colleges and universities offering programs that not only suit the right field of study for you but also go well with your family income.
Missed the opportunity to consult with your high school counselor? Fret not!
In college, students who are undecided often turn to academic counselors or advisors when choosing majors. They can also lend a hand in terms of choosing courses that can help in the attainment of success in college and beyond.
Identify Preferred Coursework Rigor
Generally speaking, college courses are harder than high school courses. That's because just about every topic or subject is more complicated and more fast-paced.
When choosing a college major, most students focus on the resulting degree and career opportunities. However, not a lot consider courses necessary for fulfilling the major requirement, some of which may not perfectly suit their interests, learning styles, available time, commitment to earning a college degree and others.
And if it's rigorous coursework that's keeping you from determining what area you would like to concentrate in, you will be happy to learn that, despite college being harder than high school, some majors are comprised of easier courses.
Here are some of the easiest majors and the average hours of study per week required:
Pick a Broad Major
Sometimes, there is no need to pick a major that points directly to a specific career path — for some students, opting for a broad discipline that opens doors to a handful of job opportunities is a much better option. This is most especially true for those who have yet to fully recognize what they want to do in life after college.
There are some majors that are too general that they leave a lot of room for various possibilities.
Communications, for instance, will equip you with transferable skills that you can later on use to step foot in fields such as government, politics, public relations, journalism, media and broadcasting.
Meanwhile, computer science can pave the way for you being a data scientist, software developer, web developer, user interface designer, mobile application designer, business intelligence analyst, network architect, cloud computing engineer, information security analyst or IT support staff member.
And while majoring in something broad, you might come across a concentration that will appeal to you the most.
Head to the Common App's Future Plans
More than 1,000 colleges and universities use the Common App. Did you know that you can use it, too, in order to explore the various areas of study available to college students so that you can find the one for you?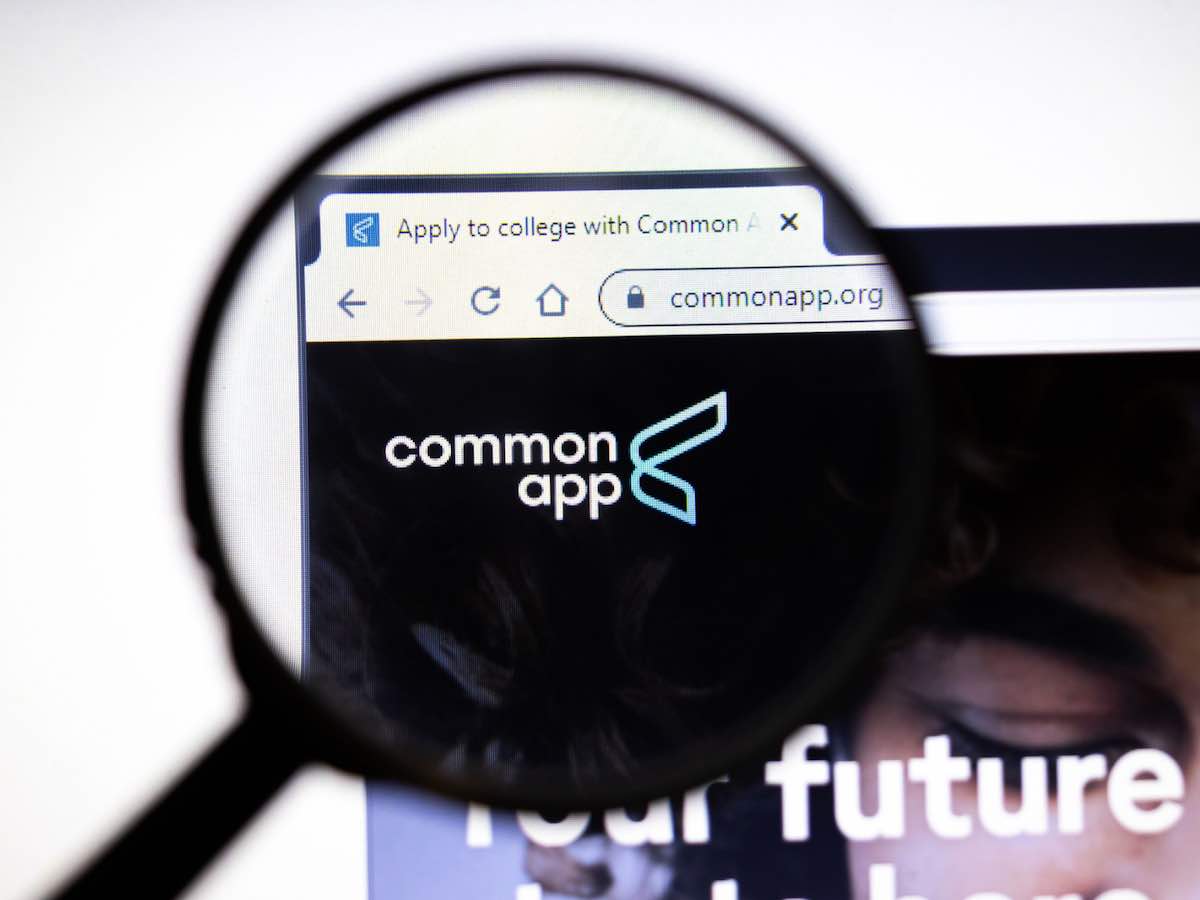 Future Plans — this is the section of the Common App you should pay a visit.
Simply put, it's where applicants have to indicate things such as the institutions they would like to apply to, intended disciplines of study, and academic and career interests. Needless to say, it's the part of the Common App where you can come across your many different options so that you can explore and research various possibilities.
There are some fields that are so enormous and, for some students, somewhat vague. Well, Future Plans can be used as a guide to getting to know various distinct focuses so that students can find their true interests.
Attend as Undecided
When applying to college, students are commonly asked to indicate one or several intended majors. Unless you are applying to a specific school within the institution or after a major-specific scholarship program, you can put "undecided" or "undeclared" — or choose something and simply change your mind once admitted.
There is really no need to momentarily skip college just because you don't know what you want to study.
In most instances, students are not required to declare a major until they are about to begin their junior year of college. And while you are making up your mind, you can get all those gen-ed courses out of the way.
Out of every 10 students entering college as first-time, first-year students, 2 to 5 have no idea of just which discipline they should focus on. So, in other words, you will not be the only clueless one on campus should you enroll as undecided. And, by the way, 1 in 4 of those who enter college with a major in mind make a switch during their freshman year.
Try Various Classes or Subjects
High school electives can either be mandatory or optional. It all depends on the school's requirements.
In any case, taking electives in high school that seem to grab your attention more than others can help you ascertain which subjects you are truly interested in and which ones you can live without.
Check out the listing of available electives at your high school. Mark those that appeal to you the most. Skim through the course descriptions of each one and cross out those that are no longer as appealing as before. And if none of your high school's offerings seem interesting enough, you can always make allowances for available AP classes.
You can also count on this approach in college — see just which gen-ed courses or electives spark your interests and get you inspired to succeed in a particular area in the future. After all, in most instances, you have the entire first two years of your higher education to make up your mind and declare a major.
Join Clubs or Organizations
It's no secret that partaking in school clubs and organizations looks good on a college application. So, in other words, it can increase your chances of getting an acceptance letter.
Besides increased admissions chances, it can also help you determine the right thing to study in college.
There are many different perks that come with joining clubs and organizations, and one of them is self-discovery. And having a much better idea of your true self — your values, beliefs, desires, needs and wants — can help you figure out just what you have to major in to attain various ultimate and ulterior goals in life.
High school clubs and organizations are not the only ones that can lend a hand in this department but also those in college. By participating in some of them early on, you might just discover the right major to declare.
Consider Double Majoring
Torn between two majors that are either related to one another or completely unassociated?
Fret not because there's really no need to abandon one of them — you can declare two majors instead of just one!
As the name suggests, double majoring is the act of pursuing a couple of majors.
However, keep in mind that it will result in a single bachelor's degree instead of two, although the resulting diploma will indicate both majors taken. And it's also a must to note that, since you will be studying two different fields, each one with its own set of core or required courses, a double major is more challenging than a single major.
So much so that, according to a survey conducted by the American Community Survey (ACS), only 12.5% of all individuals aged 20 to 29 earned a double major.
But in exchange for all the hard work a double major requires are more job opportunities and higher salaries.
Design Your Own Major
Some institutions of higher education understand that different degree-seeking students have different interests and career goals. And it's due to this why many of them allow their attendees to design their own majors.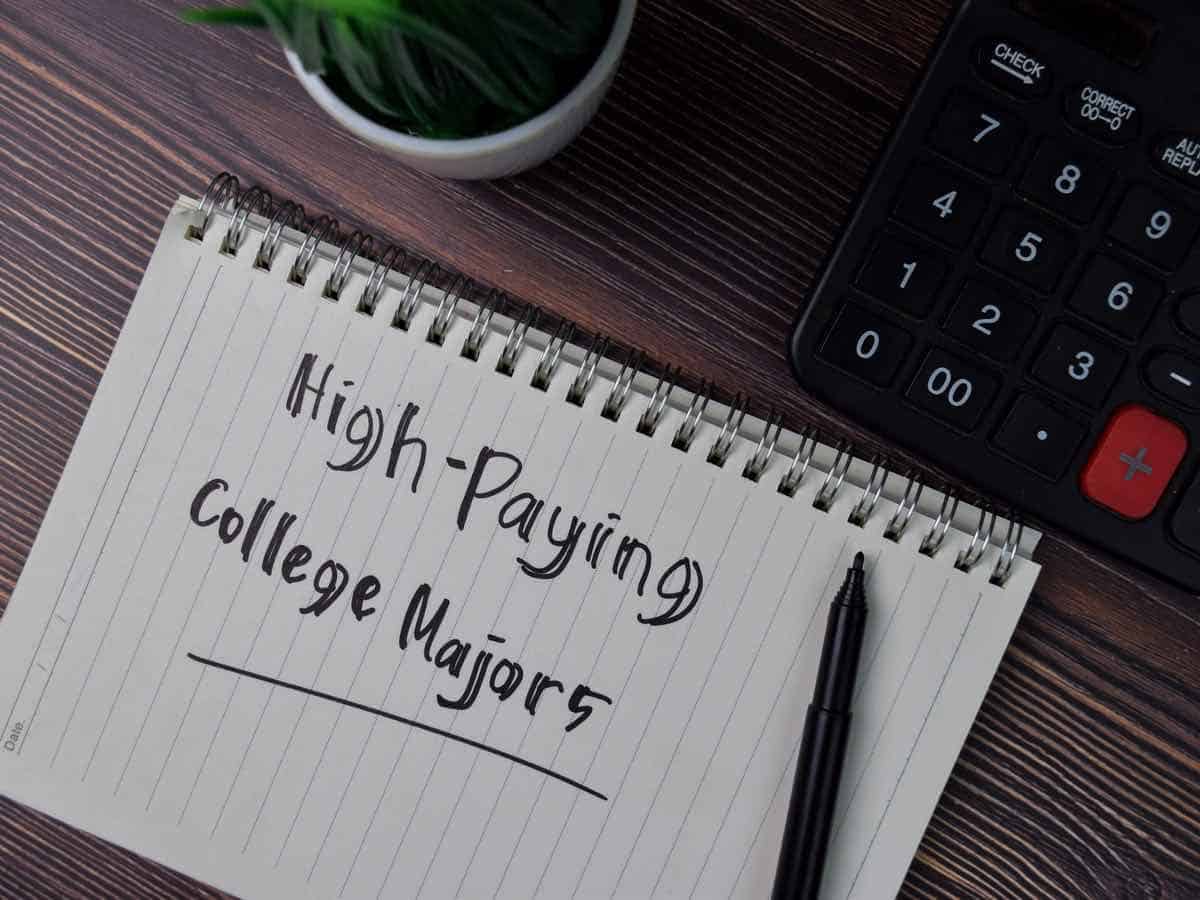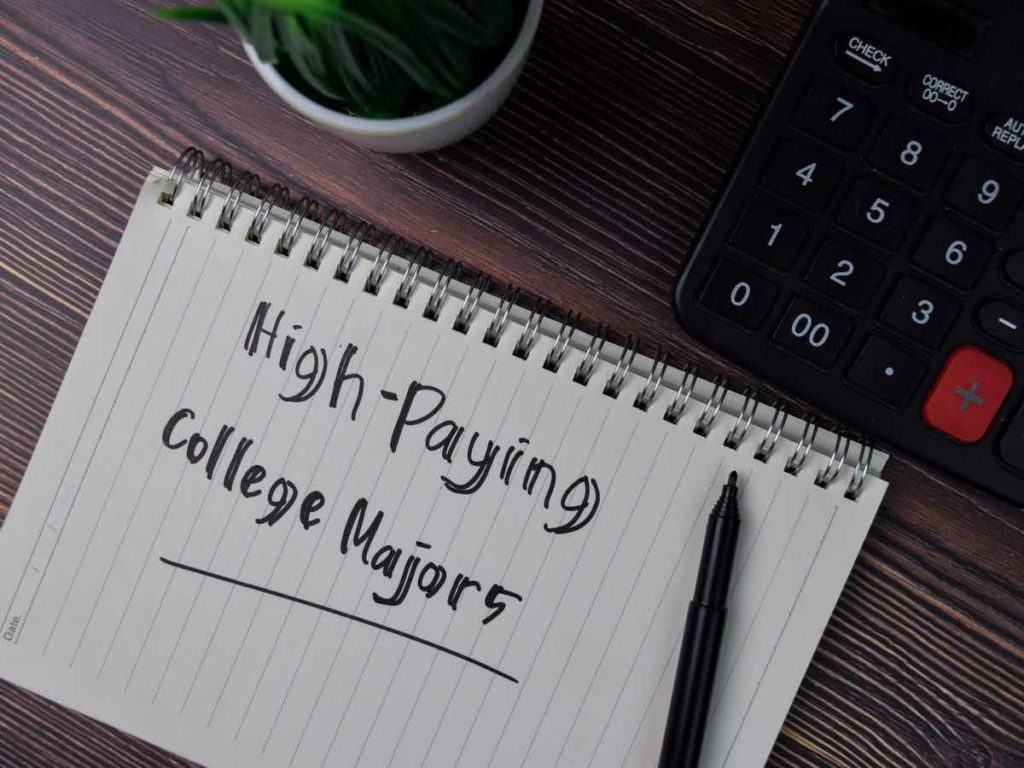 By combining different disciplines and presenting them to a committee for approval, you can have a customized degree.
Getting a major tailor-made is especially suited for those who have a certain course of study in mind that perfectly fits their academic and professional preferences. So, if a college allows the creation of individualized majors and you have an interdisciplinary interest that none of the existing majors can fulfill, go ahead and design one!
Here are some schools that give their students the opportunity to take personalized majors:
California College of the Arts
Columbia University
Cornell College
Evergreen State College
Indiana University – Bloomington
James Madison University
Lesley University
Marlboro College
The Gallatin School at NYU
University of Connecticut
University of Washington
Just Before You Begin Your College Journey
Many obstacles can keep students from going to college. For some, it's not knowing what they want to study and/or which career path to take. Failure to make the right choice, whether while taking a gap year or already attending college can result in a missed opportunity to have a satisfying, high-paying career.
Consider everything you have read above and, as much as possible, take your time when picking a major so that you can get your hands on a degree you can use to have the rewarding and meaningful life of your dreams.
Read Next: 20 Most Employable Degrees

Disclaimer: The views and opinions expressed in this article are those of the authors and do not necessarily represent those of the College Reality Check.