Marketing Major: Good, Hard, Easy?
More than 530,000 individuals work as marketing consultants in the United States. Marketing majors make $36,000 to $82,000 per year.
Of all marketing specialists, the highest-paid ones are those in the technology industry, including Google-employed individuals.

As a marketing major, you obtain the knowledge and skills necessary not only to conduct market research and determine the needs and wants of consumers but also to develop products and services that can satisfy the demands of both buyers and sellers.
With a degree in marketing, you can be in customer relations, sales, advertising, brand management and others.

Got marketing on the top of your college major list?

Read on — in this post, I will talk about practically everything you need to know about being a marketing student as well as the various jobs you can have for having a marketing degree.
Is Marketing a Bad Major?
Most marketers can be happy or unhappy, depending on the research. For instance, according to a survey by MarketingProfs, up to 51% of marketers are satisfied and fulfilled with their careers.
On the other hand, a study by CareerExplorer says that marketers are below-average in terms of happiness.
Before anything else, let's get one very important thing straight: only 49% of all American workers agree they are very satisfied with their jobs, says the Pew Research Center.
But the Washington, DC-based think tank adds that happiness can differ across industries and occupations.
Whether marketers or other professionals, career satisfaction can be affected by many different things. It can be because of a poor workplace, no prospect for growth or being unappreciated by the bosses.
But it can also be the result of insufficient work-life balance or taking on jobs that individuals don't really like to begin with.
If being in the marketing industry has always been your first love, chances are that you will become a happy marketer one day, provided that you will grab the right job and juggle your professional and personal life well.
Is Marketing a Boring Career?
For individuals who love to make target customers interested in products or services geared toward them, marketing can be a career that's far from being boring.
This is especially true as they constantly have to face challenges in order to ensure the success of the businesses or companies they are working for.
The work of marketers is dynamic. That's because of the fact that marketing strategies and solutions are as constantly changing as the tastes and preferences of the customers and marketing trends, too.
As a result of this, being bored should be the least of your worries as a future marketing major.
Still, it's a must to ensure that being a marketer is something that you would be willing to become after graduation.
Otherwise, you may find it a dreary and unsatisfying career despite it always reinventing itself and presenting trials and tribulations serving as opportunities for marketers to be as creative and innovative as possible and shine in the end.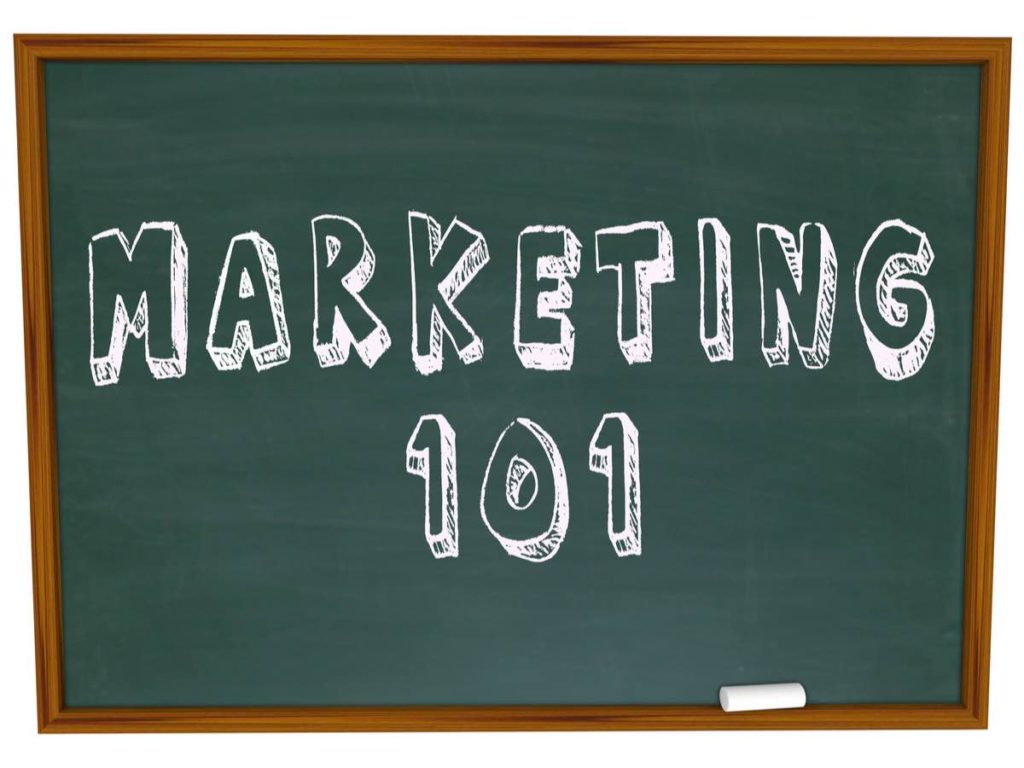 Is Marketing a Hard or Easy Major?
Marketing is not the hardest major. But it's not the easiest major, either. Degree-seeking students enrolled in a bachelor's program in marketing find themselves doing a lot of data gathering and analysis.
Marketing majors need to possess math skills, too, such as calculus, geometry, statistics, finance and economics.
As expected, one marketing curriculum can vary from program to program and school to school.
Some bachelor's programs in marketing can be better than the rest, and completing one of those can make you more marketable as a marketer.
This is why you should check out the program offered by an institution before you add it to your college list.
In order to give you an idea of whether or not you might find marketing too difficult a major for you, here are some of the core courses that you might encounter in college:
Business to business (B2B) marketing
Corporations and financing
Global marketing techniques
Logistical strategies
Marketing research
Product management
Retail and sales management
As mentioned earlier, gathering lots of data and analyzing them, too, is something that makes marketing difficult both as a major and as a career. And in the process, doing math is a must.
The good news is that there is no need for you to be a math whiz just to be able to complete a marketing program or reap success as a marketer.
If truth be told, you only need to know basic math, albeit a handful of it such as general mathematics, college algebra and basic calculus.
Helping to round out your degree and make you a well-rounded person are minors.
As a marketing major, you can choose from an assortment of minors that complement marketing, especially if you want to gain additional skills related to the discipline that can make your resume more appealing.
However, you can pick a minor using any other criterion, such as a life passion of yours or something you just want to explore.
Whether you want a minor that pairs nicely with your major or personality, check out the following options that are quite popular among marketing students:
Accounting
Advertising
Communications
Computer science
Consumer psychology
Entrepreneurship
Finance
Graphic design
Information technology
Non-profit administration
Management information systems
Public relations
Sales management
Social media analytics
Sociology
Top 10 Marketing Major Jobs
Almost 50% of all marketers work for advertising, public relations and other similar services.
They make a median salary of $133,380 per year, with the lowest-paid 10% making $100,010 and the highest-paid 10% making $192,520 annually.
Marketing majors can also take on many other jobs after graduation.
From 2020 to 2030, the projected employment rate growth for marketers is 10%, which is somewhat faster than the average job rate growth for all occupations, which is 8%.
The following are some other career options for individuals with a bachelor's degree in marketing: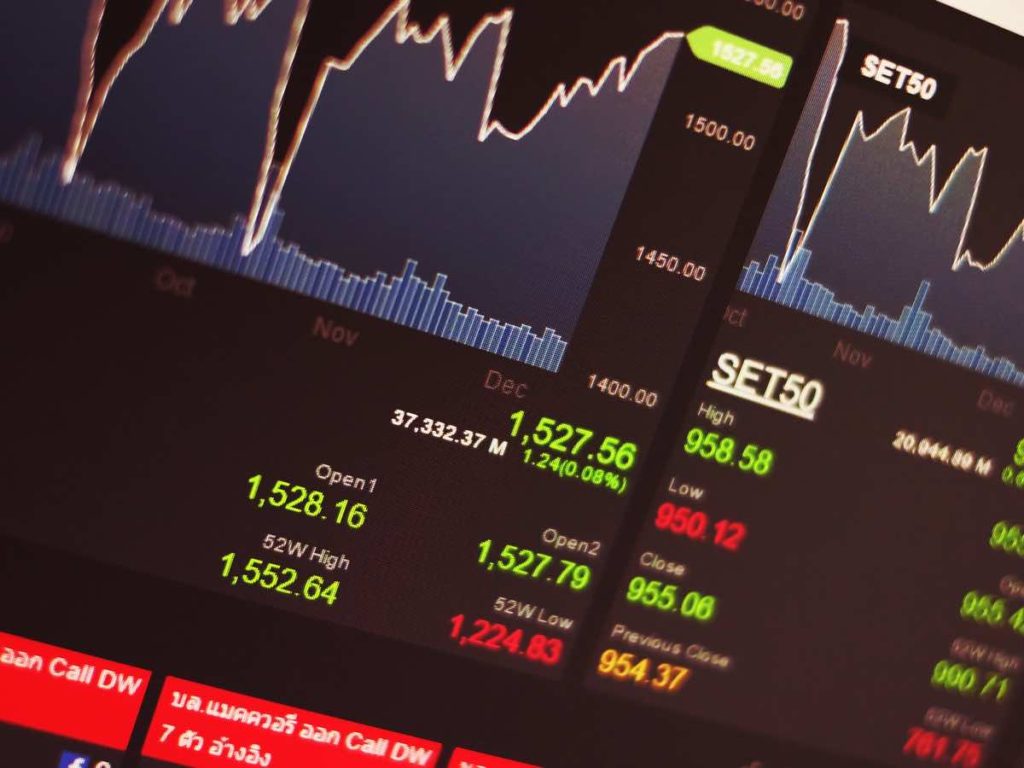 1. Market research analyst
Median annual salary: $63,920
Job outlook in 10 years: 22%
Simply put, what marketing research analysts do is study the current conditions of the market in order to have an idea of the potentiality of products or services to succeed.
They are responsible for determining which particular offerings are marketable, which specific customers want them, and at what price they will procure them.
Many marketing research analyst jobs are available for individuals with a bachelor's degree in marketing or a closely related field.
Some employers, however, may prefer marketing research analysts with a master's.
2. Account executive
Median annual salary: $68,890
Job outlook in 10 years: 5%
Besides providing the needs of existing customers, account executives also close sales deals in order to create new customers. Typically, they make money by getting commissions each time they make a sale.
Employers prefer account executives with at least a bachelor's degree in business, marketing, communications or any related discipline of study.
It's important for account executives to be personable as well as possess important qualities such as communication, organization, negotiation and high empathy skills.
3. Copywriter
Median annual salary: $69,510
Job outlook in 10 years: 9%
Writing clear, concise and catchy copy for marketing materials, websites, social media and others with the goal to promote products or services — such is what copywriters do.
They also pitch marketing and advertising campaigns to top decision-makers of businesses, non-profit organizations, learning institutions and even the government.
Although most employers look for copywriters with at least a bachelor's degree in English or journalism, they also accept degrees in a related field.
Some even accept candidates with a high school diploma only.
4. Public relations specialist
Median annual salary: $62,800
Job outlook in 10 years: 11%
Because of the various skills marketing majors get to equip themselves with in college, it isn't surprising why they can be very good public relations specialists.
Thanks to the degree they have earned, they are capable of making products and services more appealing to the target audience using traditional and modern media with efficacy.
While most of the work hours of public relations specialists are spent in offices, it's also not unlikely for them to travel a lot to events in order to accompany their clients or promote products and services.
5. Sales manager
Median annual salary: $127,490
Job outlook in 10 years: 7%
In a nutshell, sales managers are individuals who direct the sales team.
Besides setting goals, coming up with plans and analyzing data, they are also responsible for creating as well as overseeing training programs for sales representatives.
And speaking of which, many top sales managers have started their careers as top sales representatives.
Marketing majors employed as sales managers have to travel a lot to visit local, regional and national offices of both dealers and distributors.
Sales managers also usually work closely with the managers and high-level executives.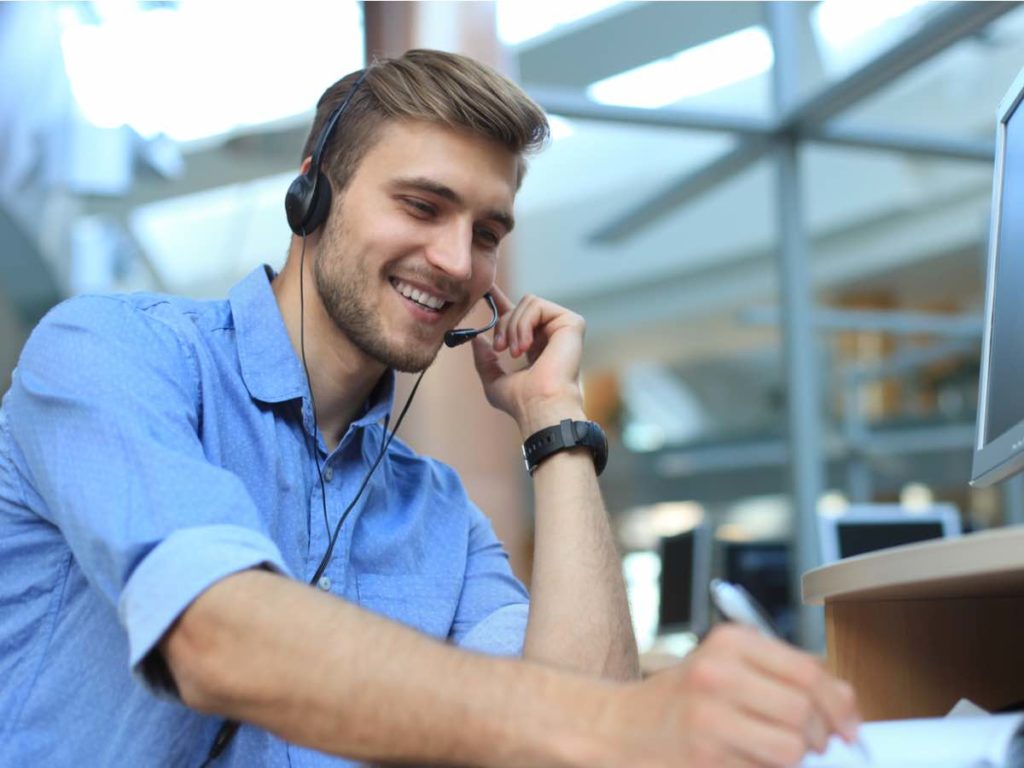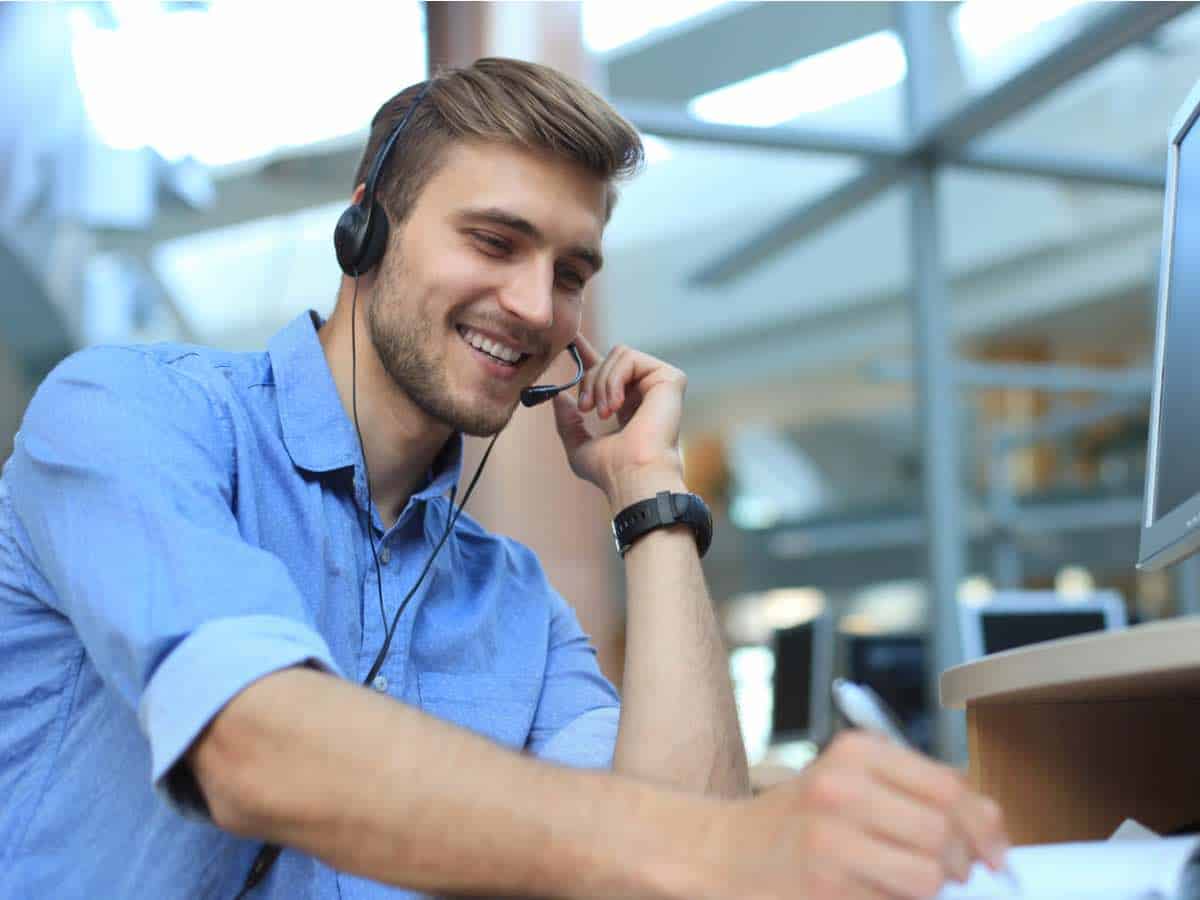 6. Sales representative
Median annual salary: $62,890
Job outlook in 10 years: 5%
Rather than sell products directly to consumers, what sales representatives do is showcase them to businesses, companies and governmental agencies instead.
Many product manufacturers and wholesalers rely on the negotiation and influencing skills of sales representatives, which is why they want only the best for the job.
Marketing, business and communication majors are some of the most eligible to work as sales representatives.
It's not uncommon for sales representatives to spend a lot of time talking on the phone and traveling, too.
7. Event planner
Median annual salary: $49,470
Job outlook in 10 years: 18%
Just about anything and everything that has something to do with events and gatherings is arranged by event planners.
They range anywhere from corporate events such as product launches, award ceremonies and galas to celebrations such as weddings, family reunions and massive birthday parties.
It's important for event planners to be able to deal with stress as their work is in a fast-paced and demanding industry.
This is especially true if they have to arrange two or more events all at once and deadlines are nearing.
8. Fundraiser
Median annual salary: $60,660
Job outlook in 10 years: 16%
Whenever businesses, organizations, educational institutions, religious groups, political campaigns and others need to raise money or other forms of donations, they get in touch with fundraisers and allow them to spring into action.
Some fundraisers are employed by individuals or groups, while others work for firms specializing in fundraising and similar events.
It's quite common for fundraisers to travel to conduct ocular inspections of venues as well as attend the events themselves, thus requiring them to work beyond business hours and even over the weekend.
9. Social media planner
Median annual salary: $62,800
Job outlook in 10 years: 11%
Needless to say, marketing majors who intend to work as social media planners must be social media savvy. That's because their primary role is all about coming up with goals that support the overall marketing goals via social media.
From determining which social media platforms to use to deciding on the type of content to develop and share, social media planners have lots of tasks to carry out.
Besides knowing social media like the back of their hands, it's also a must for them to possess certain qualities, such as communication, writing, organizational and customer care skills.
10. Search engine optimization (SEO) manager
Median annual salary: $65,689
Job outlook in 10 years: 10%
As the job title suggests, SEO managers are the ones responsible for planning, implementing and managing the SEO strategies of businesses or organizations.
From website optimization, link building to using the broken backlinks of competitors, SEO managers have to be clever and updated on the latest in the world of SEO.
Most employers prefer SEO managers with at least a bachelor's in marketing, advertising, business or a similar field.
SEO certificates may help make marketing majors get the best SEO manager jobs, too.
Best Marketing Schools
Some college-bound students, in particular undecided ones, pick a school before deciding on a major. But then there are also those who pick a major and then choose an institution based on their chosen discipline.
In any case, the following are some of the top colleges and universities in the land for marketing majors:
| | | |
| --- | --- | --- |
| INSTITUTION | ACCEPTANCE RATE | ESTIMATED COA |
| University of Pennsylvania | 9% | $81,110 |
| Washington University in St. Louis | 16% | $79,586 |
| University of Notre Dame | 19% | $76,883 |
| Carnegie Mellon University | 17% | $76,760 |
| Georgetown University | 17% | $78,754 |
| Boston College | 26% | $78,572 |
| University of Florida | 31% | $21,431 (in-state) and $42,648 (out-of-state) |
| University of Texas at Austin | 32% | $28,928 (in-state) and $57,512 (out-of-state) |
| Boston University | 20% | $77,662 |
| University of Georgia | 48% | $27,658 (in-state) and $46,698 (out-of-state) |
| University of Miami | 33% | $73,712 |
| University of Wisconsin | 57% | $27,158 (in-state) and $55,046 (out-of-state) |
| Villanova University | 31% | $75,835 |
| Lehigh University | 50% | $72,065 |
| Virginia Tech | 66% | $27,755 (in-state) and $46,295 (out-of-state) |
| University of Illinois – Urbana-Champaign | 63% | $31,102 (in-state) and $48,552 (out-of-state) |
| Case Western Reserve University | 30% | $72,128 |
| Tulane University | 11% | $78,680 |
| Purdue University | 67% | $22,782 (in-state) and $41,584 (out-of-state) |
| Texas A&M University | 63% | $31,467 (in-state) and $58,024 (out-of-state) |
Best Schools for Marketing
As mentioned earlier, there are online schools offering bachelor's programs in marketing. Some of the options are the online campuses of traditional colleges and universities, which are 100% legit.
Top 5 Online Universities for Marketing Major
But then there are also purely online schools.
If you are planning on enrolling in any one of them, check that it's accredited by an accrediting agency recognized by the US Department of Education (USDE) and the Council for Higher Education Accreditation (CHEA) to be certain that the degree you will earn has value and is accepted by employers.
Some of the best online schools for marketing majors include:
University of Arkansas at Little Rock
Location: Little Rock, Arkansas
Cost: $280.00 (in-state and out-of-state) per credit hour
Acceptance rate: 56%
Accreditor: Higher Learning Commission (HLC)
Average starting salary: $32,800 per year
Franklin University
Location: Columbus, Ohio
Cost: $398.00 per credit hour
Acceptance rate: 100%
Accreditor: Higher Learning Commission (HLC)
Average starting salary: $43,100 per year
Brenau University
Location: Gainesville, Georgia
Cost: $755.00 per credit hour
Acceptance rate: 92%
Accreditor: Southern Association of Colleges and Schools Commission on Colleges (SACSCOC)
Average starting salary: $36,900 per year
McKendree University
Location: Lebanon, Illinois
Cost: $400.00 per credit hour
Acceptance rate: 70%
Accreditor: Higher Learning Commission (HLC)
Average starting salary: $37,400 per year
New Mexico State University
Location: Las Cruces, New Mexico
Cost: $278.60 (in-state) and $907.10 (non-residents) per credit hour
Acceptance rate: 63%
Accreditor: Higher Learning Commission (HLC)
Average starting salary: $28,900 per year
Is a Marketing Degree Worth It
A marketing major is good for students who one day want to work as marketing managers. However, many holders of a bachelor's in marketing agree that work experience and networking are very important, too.
Most marketing majors end up in industries such as sales, advertising, manufacturing and healthcare.
As of this writing, marketing is one of the most popular college majors.
And because you will have to compete with many other holders of a bachelor's degree in marketing after graduation, it's a must for your resume to be a total standout through networking, high grades and valuable skills earned through minors.
Take your time when deciding whether or not it's marketing you should major in so that you can have an enjoyable and worthwhile college experience as well as a rewarding and satisfying career after graduation.
Read Next: Is Government a Good Major?

Disclaimer: The views and opinions expressed in this article are those of the authors and do not necessarily represent those of the College Reality Check.