When Is It Too Late to Change College Major?
The majority of college students change majors. What's more, students can decide on a different major at any given time, after submitting their application to their last semester of college.
In general, it's never too late to change college major. This is true even if the switch is made during the last year or semester of college. However, switching majors late in college can mean added costs and semesters, which should not be an issue when changing majors after the first two years of college.
Stressed that you are filling out the Common App and cannot decide which major to pick?
Read on. Below, we will answer a bunch of questions related to changing college majors. By the end of this article, you will have peace of mind that you don't have to stick to a major if you are unhappy with it.
When Do You Pick a Major?
At most US colleges and universities, students do not have to declare a major until the end of their sophomore year. This gives them enough time to adjust to an environment that's larger than high school, try a few classes, earn some general education credits and decide what they want to major in.
When filling out the Common App, you will be asked for a major.
Don't let this part of the application leave you stressed and anxious or slow you down.
That's because, in most instances, declaring a minor isn't necessary. As a matter of fact, when asked to indicate a major, there is an "undecided" option. Clearly, it's for students who still have to make up their minds as to what to major in.
Besides, the Common App itself says that you should not let choosing a major delay your application process, as you can always change your chosen major after submitting the application.
There is no denying that Harvard is one of the best (and richest, too!) institutions on the planet.
You would think that, because of its prestige and high selectivity, it would only admit students who know exactly what they want to become in the future, as evidenced by a major declared even before they step foot on the campus.
Well, surprise, surprise — Harvard does not require incoming freshmen to declare a major.
At Harvard, students are expected to declare a major to commit to in the fall of their sophomore year of college. During the first three semesters, students have the opportunity to take whatever classes they feel like taking.
When it comes to choosing a college major, the bottom line is that there is no need to rush.
However, as always, there are exceptions to the rule. At some colleges or universities or in some programs, students are required to declare a major even before they enroll. If you want to know some of those schools or programs, don't stop reading now — we will discuss this matter in a few.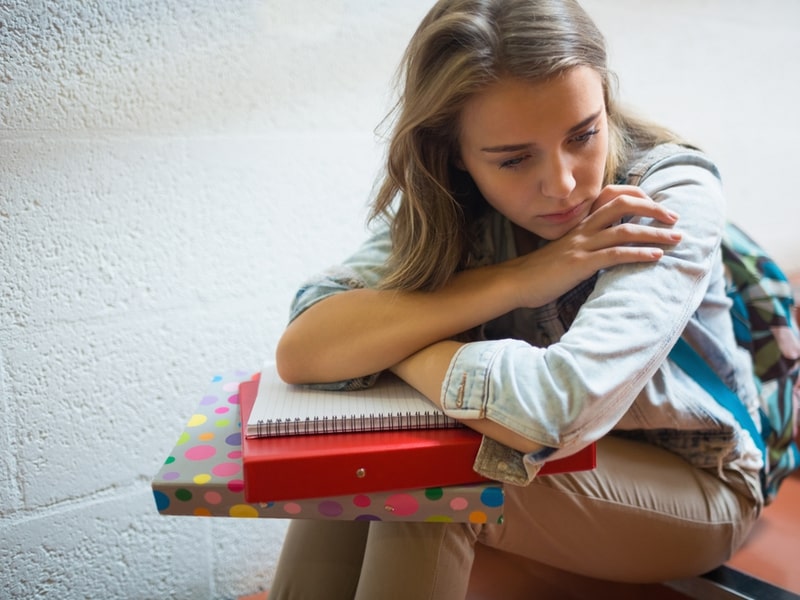 How Do You Know Which Major is Best for You?
Students should consider the career path they wish to take when choosing the best possible major for them. It will also help to take into account a major's earning potential. In many instances, the best major for students is something that fulfills their interests and lets them follow their passions.
According to MyMajors, a website whose mission is to help students come up with a pathway to complete their degrees, there are more than 1,800 majors to choose from.
Indeed, the availability of tons of majors can help give you peace of mind that there is at least one that goes very well with your personality, needs, and dream career.
However, having almost 2,000 majors to choose from can also make the selection process a time-consuming and stress-provoking task for most college-bound kids.
This is especially true if you are one of the undecided students in the US.
Choosing a college major is a major decision. It's for this reason why the majority of colleges and universities give their students plenty of time (about three to four semesters) before they are asked to declare a major. To know which major is best for you, a few things need to be taken into account.
You can consider various factors when deciding on a major, such as:
Career goals. According to data from the National Center for Education Statistics (NCES), 86% of people with bachelor's degrees are employed. On the other hand, only 69% of high school graduates have jobs. Picking a major based on the career path you like to take can help turn you into one of those 86%.
Earning potential. It's true that college isn't cheap. But if you have a degree and land the job of your dreams, you can easily recoup the cost of college. The right major can help you enjoy hefty paychecks in the future. Some majors are more high-paying than the rest, and leading the list are those in STEM fields.
Interests and passions. An NYU report said that 55% of US students find college as their biggest stressor. So, in other words, attending college can be nerve-racking and exhausting. But by majoring in something that you are interested in or passionate about, you may find staying in college, even if the going gets tough, worthwhile.
Strengths. If you don't want to risk getting bad grades or dropping out of college due to the challenges, it's a good idea to opt for a major that you will shine in. Identify in which subject areas in high school you excelled. You should also enumerate your skills that can help you impress in college and after graduating.
Related Article: 10 Things to Try if You Feel Unprepared for College
Does Your Major Affect Acceptance Chances?
The major does not affect a student's chances of being accepted into colleges or universities. Schools know that it's not uncommon for students to change majors sometime during college. However, at schools where majors are taken into account, certain majors have higher acceptance rates than others.
Up to 80% of college students change their majors at least once, says NCES. The agency adds that a lot of students even change majors as many as six times before being happy with the major of their choice.
Colleges and universities, as mentioned earlier, are well aware of the fact that it's very much likely for the students they accept to change the majors they have indicated in their applications. Because of this, most of the time, admissions officers do not include the declared majors of applicants in the decision-making process.
It's also for this reason why, although the Common App has a space for a major, you can submit the application even without choosing a major you will commit to once accepted into the school of your choice. Again, according to the Common App itself, you can always change the major you have indicated.
Many institutions do not take into account the major applicants choose. That's because the majors they offer are all equally competitive, which keeps students from being advantaged or disadvantaged by their choice.
However, at some colleges and universities, the slots for some majors are limited.
This is typically observed in massive public universities with many departments and finite resources, such as classrooms and faculty members.
For instance, the University of California system puts students into slots according to the majors they choose. While they may switch majors later, unfortunately, new slots are not always guaranteed.
Continue reading to know which majors, if they are considered, can increase your chances of getting accepted.
Related Article: Do College Minors Matter?
Which Majors Have High Acceptance Rates?
More competitive and popular majors usually have low acceptance rates. This helps ensure that the students colleges and universities will admit are those who are likely to commit to the program. On the other hand, less competitive and sought-after majors tend to have high acceptance rates.
Institutions that admit students according to declared majors, most of the time, will remind applicants on their websites that the majors they choose will be considered in the admissions process.
Your chances of gaining admission into a school depend on whether or not your major is competitive or less competitive. When it comes to colleges and universities, the more competitive ones tend to have the lowest acceptance rates. The same is true for majors — fewer students who choose competitive ones receive acceptance letters.
Competitive majors tend to vary from one school to the other.
But at the University of California system, the following majors, based on 2019 data, are considered as some of the most competitive of the bunch:
Nursing. The acceptance rate for the nursing program at UCLA is only 7% — of the 165 applicants, only 11 students were accepted. As a general rule, if a college or university has a separate nursing program, the more difficult it is to get accepted into the school as a nursing major.
Business. Finance, marketing, accounting and other business-related majors are quite popular among college-bound kids. It's because of this why the demand for them is high. And when the demand is high, the supply is low. This is why schools that consider declared majors limit the number of students they accept.
Related Article: 12 Perfect Minors for Economics Major
Computer science. Majors in STEM fields are very popular because they open doors to all kinds of high-paying jobs. As a result, many colleges and universities do not admit a lot of applicants who wish to major in computer science. At UC Davis, the acceptance rate for computer science is 7% only.
Fine arts. Not a lot of students are majoring in drama, theater, dance, studio art and other fine arts programs at the University of California system. It's not because few students applied to them — it's just that only a few students who applied to these programs gained admission into the schools of their choice.
While there are competitive majors with low acceptance rates, there are less competitive majors with high acceptance rates. The following are the majors with the highest acceptance rates at the University of California system:
Mechanical engineering. Since it's in the STEM field, engineering is wanted by many. However, certain engineering disciplines are not popular, and mechanical engineering is one of them. As a result, many of those who declare mechanical engineering as their major tend to be welcomed into the campus.
Social science. Various social science majors have very high acceptance rates at UCLA. For instance, more than half (51%) of the applicants who wish to major in them got accepted. In contrast, 46% of applicants who declared art history as their chosen majors got accepted. Note that the acceptance rate at UCLA is just 12.3%.
Math. Mathematics, statistics and other related ones have never been popular among students. But since math classes have to be taken by all college students no matter their majors, colleges and universities often have lots of math professors. This is why there's plenty of room for those who want to major in math.
Related Article: Is a Minor in Management Worth It?
Can You Change Your Major After Applying?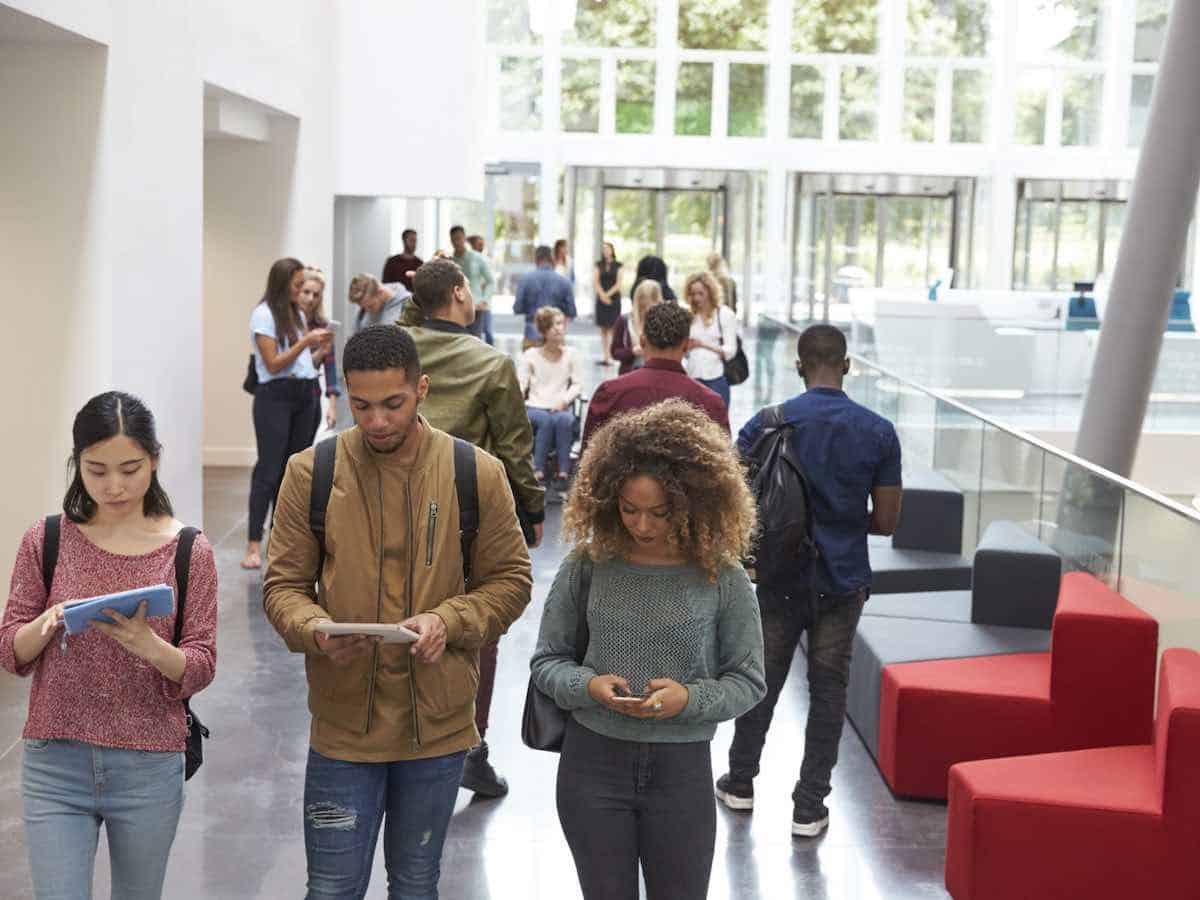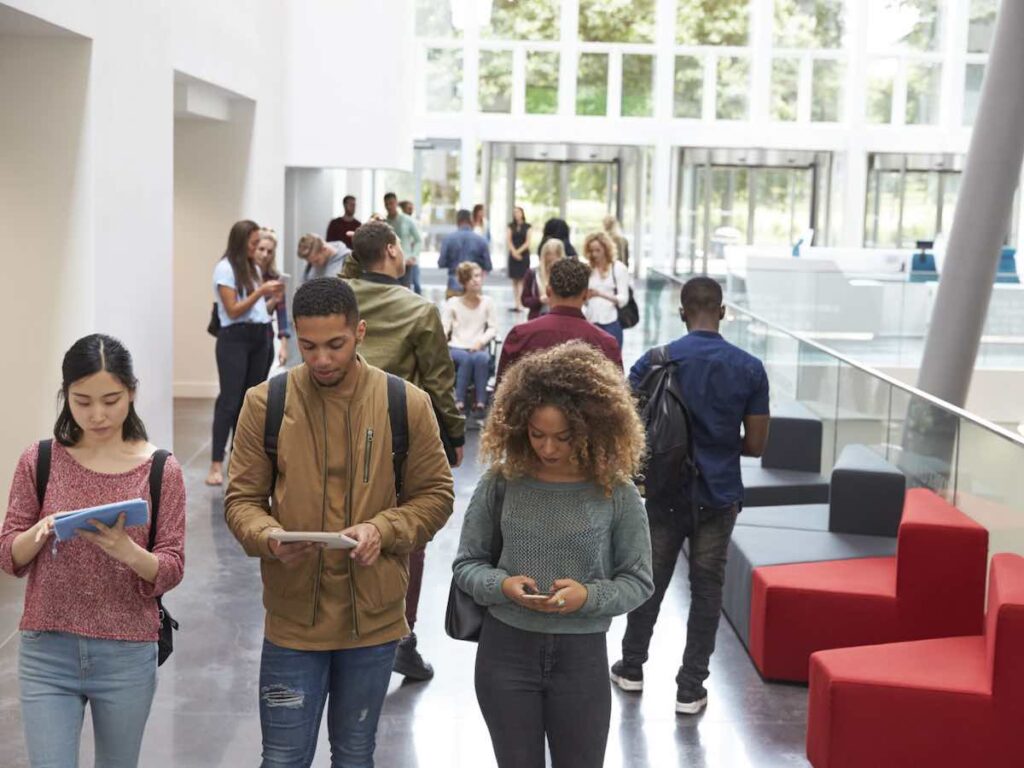 Most of the time, students can change their majors after applying to colleges and universities. As a matter of fact, they can change their majors at any time in college. However, in certain schools where majors have to be declared before applying, the process of changing majors can be difficult.
What's so nice about choosing a college major is that you don't really have to declare one until the end of your sophomore year or, in some instances, at the start of your junior year.
The same is true for a minor — majors and minors are typically declared at the same time.
Another great thing about a college major is that you can change it into anything you like at practically any point in college.
However, it's likely for certain compromises to be made, such as spending more money or staying in school for another semester or two. But with careful planning, the downsides of changing majors can be kept to a minimum.
But as always, certain colleges and universities do not go with the flow. For instance, at some schools, it can be difficult to change your declared major into something else, probably because to encourage you to stick to your chosen one. This is usually the case where students are required to declare a major at enrollment.
Then there's also what's referred to as a direct admit policy. Simply put, this allows students to apply directly to the college within the school and gain admission into it, too. Needless to say, it entails declaring a major when applying, which means that it's ideal for students who are 100% sure of what they want.
If you get admitted via this approach, you will not be placed where you have to complete a general education core.
Not all US colleges and universities direct admit students. Likewise, not all institutions with a direct admit policy have a direct admit policy to each of their colleges.
For instance, many have a direct admit policy to their engineering schools, and some of them include:
Boston University
Columbia University
Georgia Institute of Technology
Johns Hopkins University
Princeton University
Texas A&M University
Tufts University
University of Texas at Austin
Virginia Tech
At some colleges and universities, changing a major will cause a student to start from scratch.
This means that he or she will have to apply to the school all over again.
As an example, one Quora participant who attended MIT said that his son, who was admitted to the mechanical engineering department at the University of Delaware, would have to reapply as an undergraduate and get reevaluated if he wanted to switch majors.
Will Changing Major Impact How Long You Will Stay in College?
Changing a major may or may not impact how long students will stay in school. It depends on when they decide to go for a different major. Switching majors before the junior year shouldn't be a problem. However, it's a different matter if another major is chosen when students are close to graduating.
It's never too late for a college student to abandon a major in place of another.
However, depending on when he or she decides to switch majors, he or she could end up spending more tuition and other college-related expenses. Similarly, the student could wind up being in school longer.
There are many reasons why students decide to go for another major.
Most of the time, it's due to the fact that they are not happy with the experience and fear that they may not be satisfied with the career they will end up with.
So, in other words, changing majors, in some instances, can lead to more fulfilling academic and employment outcomes.
If you plan to change your major and you don't want to spend and study more, check out these tips:
Switch as early as possible. The first two years of college are usually centered on English, math and other core education classes. Most of the time, courses associated with a major are introduced in the third year of college. If you choose to change majors during your first two years of college, you may still graduate on time.
Opt for a related major. Almost always, switching majors in the last two years of college results in shelling out more money for another semester or two. To keep the cost of going to and time spent in school to a minimum, go for a new major that's related to your current one to reduce the number of classes you need to take.
Can You Graduate Without Declaring a Major?
Most colleges and universities require their students to declare a major, sometimes at enrollment, while other times up until the end of their sophomore year. On the other hand, at some institutions, students can substitute traditional academic majors with their own.
The stress of going to college does not begin and end with applying to a school and gaining admission into it.
Deciding on a major (and minor, too) is another nerve-racking part of being a college student. This is especially true for students who do not have a clear idea of which career path they should take.
The good news is that if you are one of those who cannot make up their minds, you can graduate from college by building your own major.
One notable example is BDIC (Bachelor's Degree with Individual Concentration) at UMass Amherst. The program was founded in 1970 and more than 100 BDIC majors graduating each year.
The University of Toledo, the Ohio-based public research university, offers what's known as the University Studies degree. Formerly referred to as Interdisciplinary Studies, it is awarded in the form of either Bachelor of Arts (BA) or the Bachelor of Science (BS), depending upon the courses selected by the students.
North Dakota State University students taking the Bachelor of University Studies degree, instead of declaring a major, are required to create areas of emphasis to help them attain their individualized undergraduate goals.
Related Article: Can You Have Multiple Majors and Minors in College?
Just Before You Change Your Major
College students tend to change their minds all the time. It's exactly because of this why, as mentioned earlier, up to 80% of them switch majors before graduation.
Fret not if you feel you are not getting any academic fulfillment from your current major. If your school allows it, you can opt for another major no matter how far along you are in college.
Just see to it that you do so as early as possible and with ample research to avoid spending more money and staying longer in school than necessary.
Read Next: 15 Good College Minors: Which One is Best for You?

Disclaimer: The views and opinions expressed in this article are those of the authors and do not necessarily represent those of the College Reality Check.