Is Architecture a Good Major for You?
So, you heard that architects are paid very well. You may have also heard that architecture is a dying profession. But you really see yourself designing all kinds of building structures one day, which is why you may be wondering if architecture is a degree that you should work on for the next five years of your college life.
Architecture is a good major for degree-seeking students who would be willing to take on a challenging job that focuses on designing building structures and planning sites, too. It is also ideal for those who would like to have a dynamic career that allows them to make a median salary of $80,180 per year.
Torn between majoring in architecture and something else? Read until you get to the end of this post!
Before you decide whether or not you should become an architect one day, I will tell you some of the most important things you need to know about architecture as a major and a career so that you can make a more informed decision.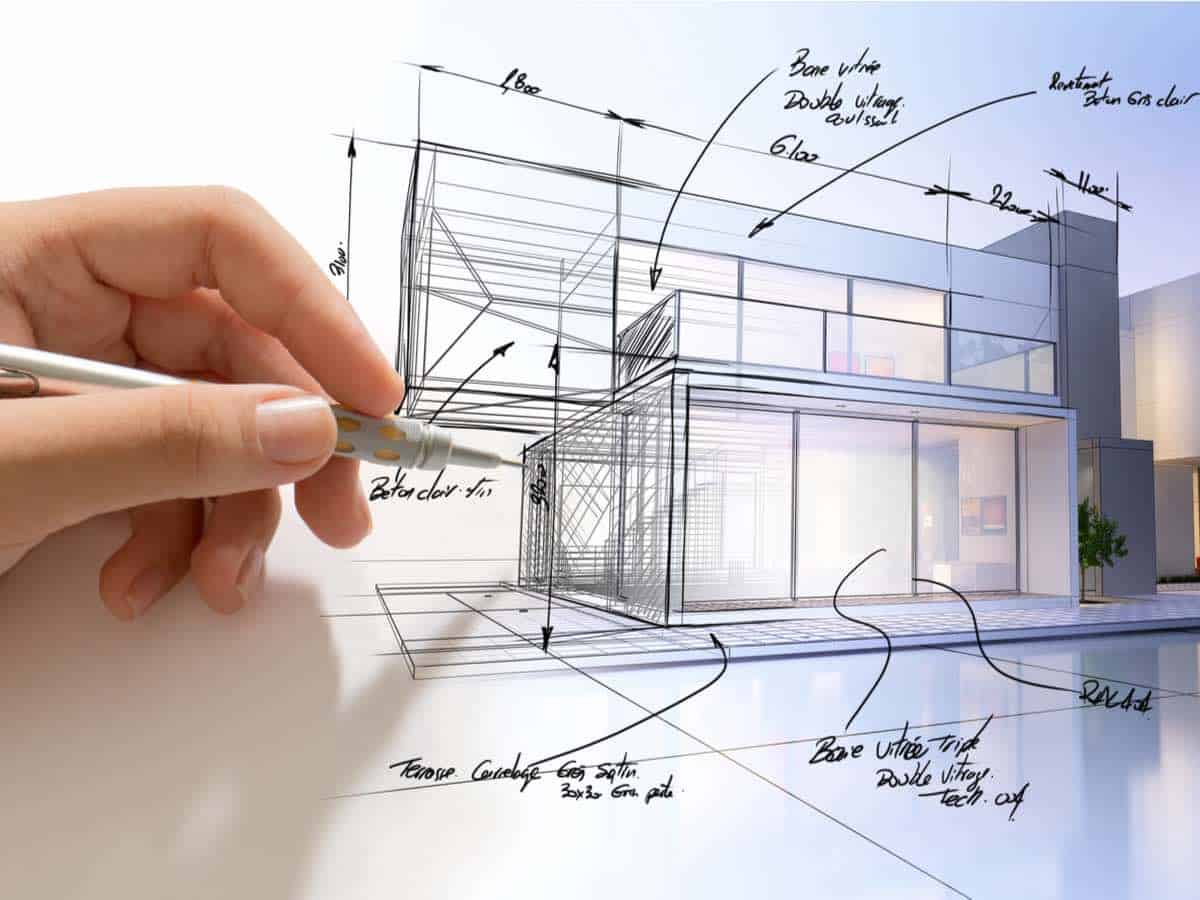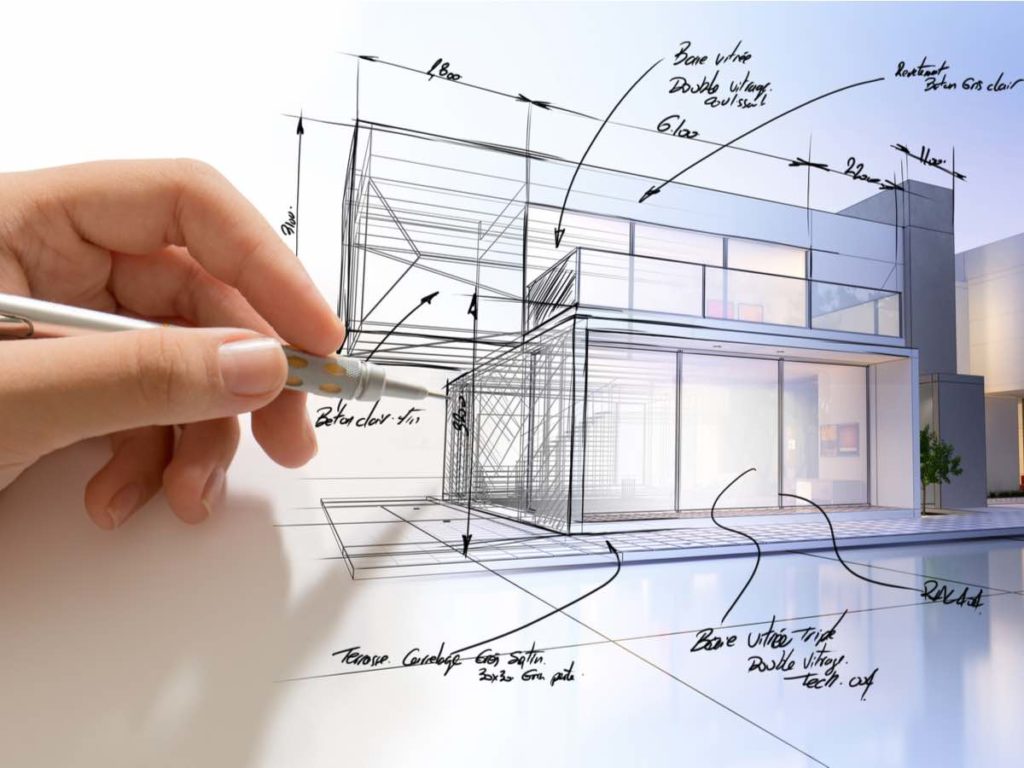 Is Architecture a Good Career for the Future?
Despite having a projected employment growth within the next 10 years of 3% only, which is slower than the average of 8% for all occupations, architecture remains a good career option for the future. Around 9,400 job openings for architecture majors are available per year over the decade.
The growth rate of employment for architects is slower than most, not because they are becoming obsolete.
What's causing this is the fact that architects are more productive and efficient workers now more than ever, what with the advanced software programs and equipment available to them on a day-to-day basis.
As a result of this, more employers and clients are more satisfied with the performance of their architects. In addition, architects themselves are happier — according to CareerExplorer, architects give their career happiness a rating of 3.1 out of 5 stars. A 2018 analysis adds that architects get more satisfied the higher they climb the career ladder.
This means that fewer architects are fired or replaced or look for other jobs.
Because architecture is usually influenced by current trends and new ideas, it's not unlikely for the concept of architecture to constantly change, too, which means that it will continue to be a good career choice.
Is Being an Architect Stressful?
There is no denying that architecture is a stressful career. Typically, architects serve an involvement from the moment building structures are designed to the time they are fully constructed. It's not uncommon for architects employed by architecture firms to work additional hours, especially when facing deadlines.
As an architect, there are two parties whose satisfaction you need to meet or even surpass. First, there's your employer or client, who is counting on your talent and skills. Second, there's you, the professional.
Take a look at some of the things architects are tasked with:
Producing and providing presentations in order to seek work
Determine the objectives and requirements of clients
Provide preliminary estimates on total cost and construction time
Instruct individuals who prepare drawings, documents and other essentials
Prepare and manage documents for building contractors
Produce drawings and scale models, either with software or equipment or by hand
Head to worksites to check that construction follows architectural plans
Most of the working hours of architects are spent in offices and conference rooms, if working for architecture firms, where they develop designs and reports and meet with clients and the rest of the team. It's also quite common for architects to step foot on construction sites to assess the progress of the project.
Self-employed architects work in their own offices or home offices.
The stressfulness of being an architect begins with being an architecture student — architecture is #1 in the 13 Hardest College Majors to Challenge Yourself ranking by PrepScholar.
On average, architecture majors spend more than 22 hours of study time per week. Based on a study by the National Survey of Student Engagement (NSSE), most college students spend an average of 10 to 13 hours a week studying. Due to their long study hours, architecture majors tend to get just a little over five hours of sleep per night.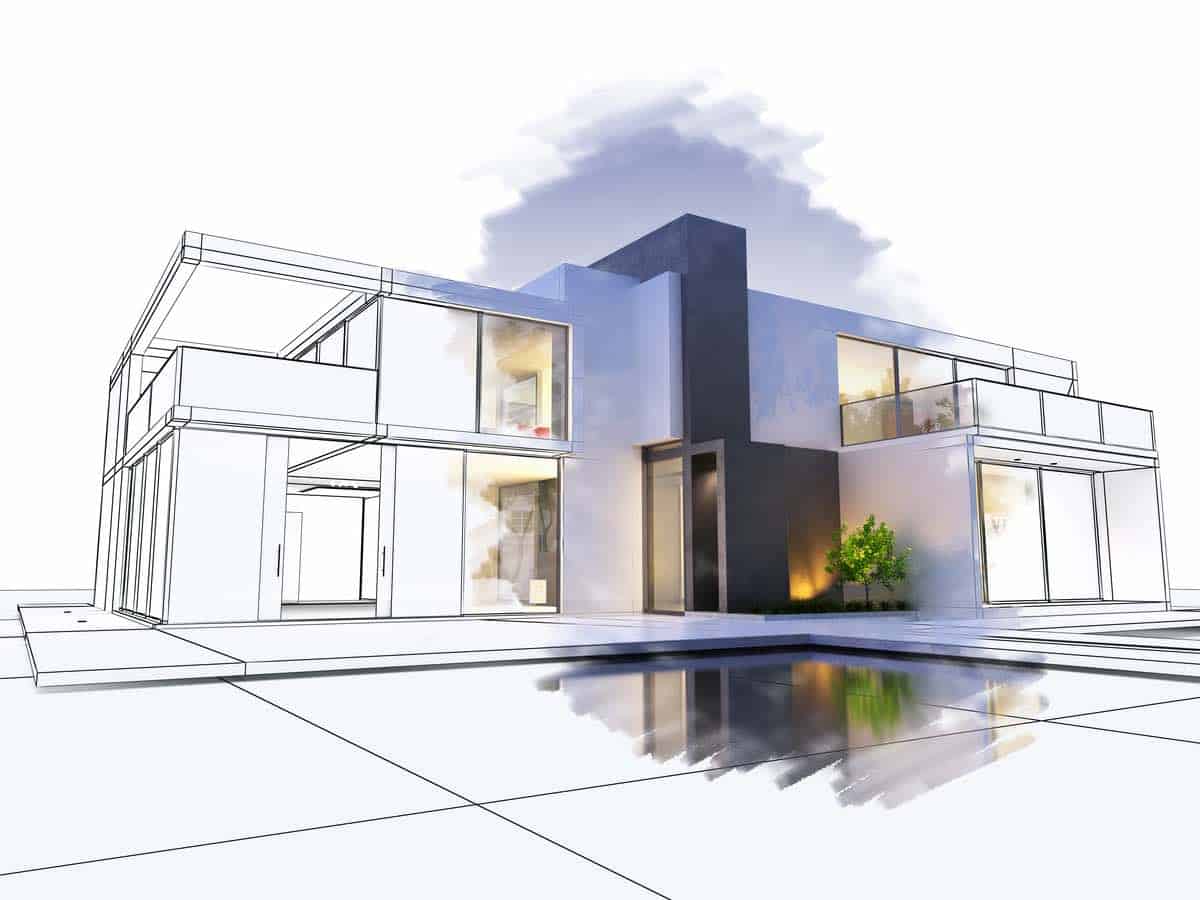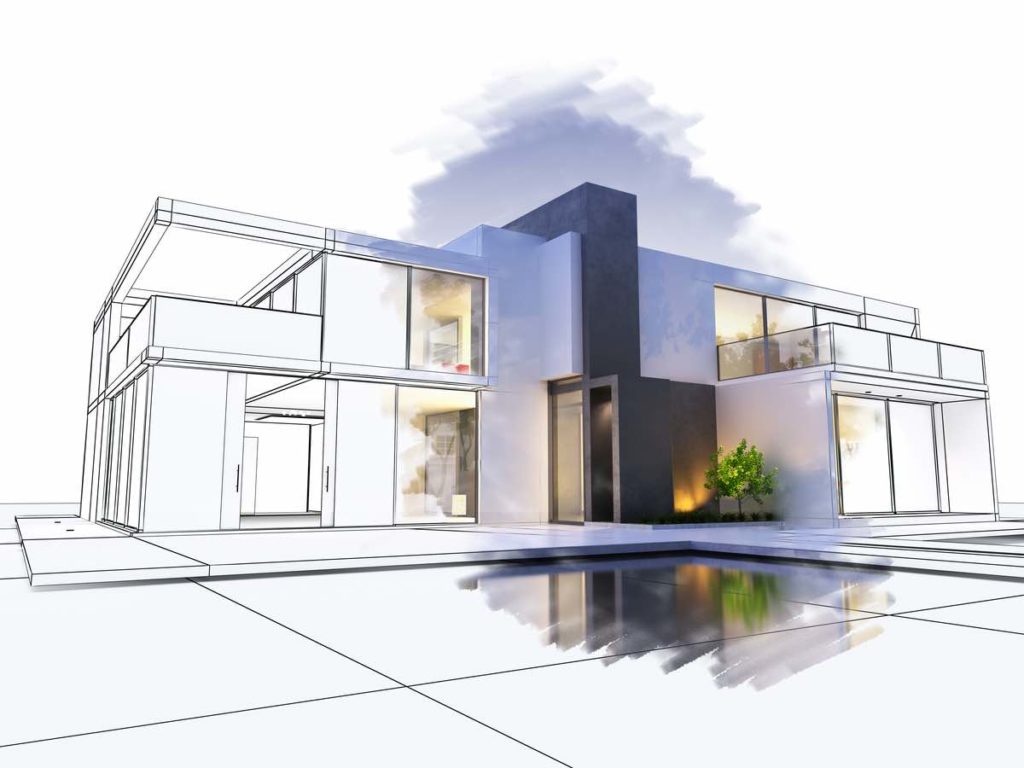 In order to paint you a clearer picture of just how difficult a major architecture is, check out the following:
Is architecture harder than engineering?
As a major, architecture is generally considered more difficult than engineering. Such is due to the immense workload associated with an architecture degree, which can take anywhere from five to seven years to complete. Meanwhile, typically, an engineering degree can be completed in about four years.
Whether architecture is better for you than engineering or vice versa will depend on your strongest suits.
For instance, you will find majoring in architecture easier and more interesting if you are someone who is artistic, creative and a theoretical thinker — an architect concentrates on design and site planning, too. You will also have to rely on algebra, geometry and trigonometry in coming up with plans and designs.
On the other hand, engineering as a major and profession involves a lot of hard science, including especially physics, and math — engineers focus more on the building part.
Is architecture harder than medicine?
Although architecture is undeniably one of the hardest college majors around, medicine is much more difficult. The amount of information that medical students have to learn and retain can be staggering. Besides, it can take at least eleven long years before a college student becomes a full-fledged doctor.
Majoring in architecture requires long hours of study for about five years.
Individuals who are aspiring to become doctors, meanwhile, have to get their hands on a bachelor's degree before being able to attend medical school, which can take four years. But the quest to become a doctor doesn't end there — after medical school, they have to complete a residency program, which is three to seven years long!
What Jobs Can You Have With an Architecture Major?
Besides working as architects, architecture majors can also use their bachelor's degree to take various career paths. However, it cannot be denied that the vast majority of alternative jobs for them are still in the design and construction sector, which allows them to make the most of their transferable skills.
Just because you have an architecture degree doesn't mean you will be an architect for sure.
Whether you have a change of heart after graduation or wind up sick and tired of the architectural trade, you can become many things as an architecture major. The following are some of your options: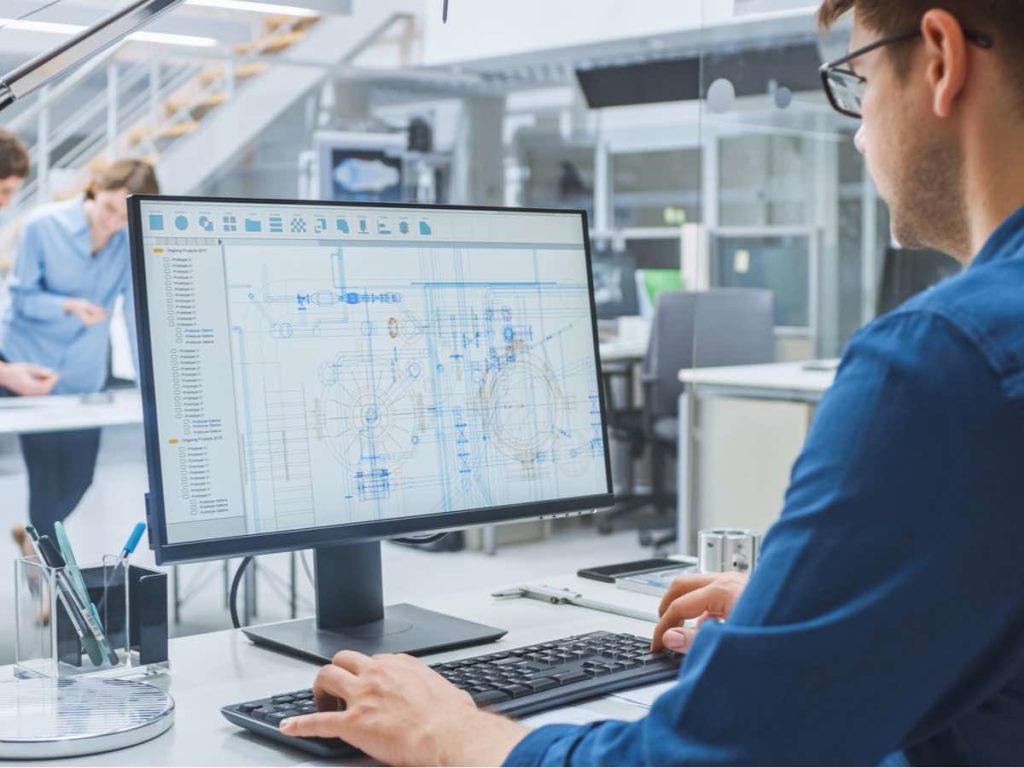 CAD technician
Median annual salary: $54,920
Job outlook in 10 years: 8%
CAD technicians got their job title from the fact that they use computer-aided design (CAD) software in order to create electronic technical drawings and plans for structures, machinery, parts, products and others used in architecture, engineering, construction and manufacturing industry.
Individuals who would like to work as CAD technicians must get a degree in architecture, engineering or any related discipline of study. Employers also require candidates to get their hands on a CAD certificate.
Building inspector
Median annual salary: $61,640
Job outlook in 10 years: -3%
The safety and protection of many are put in the hands of building inspectors as they are responsible for ensuring that construction meets building codes and ordinances. Besides buildings, it's also a part of the work of building inspectors to ensure safety compliance of various other structures, from bridges, highways to sewer systems.
While in some instances a high school diploma or an associate degree would suffice, many employers prefer to hire building inspectors with at least a bachelor's in architecture or engineering.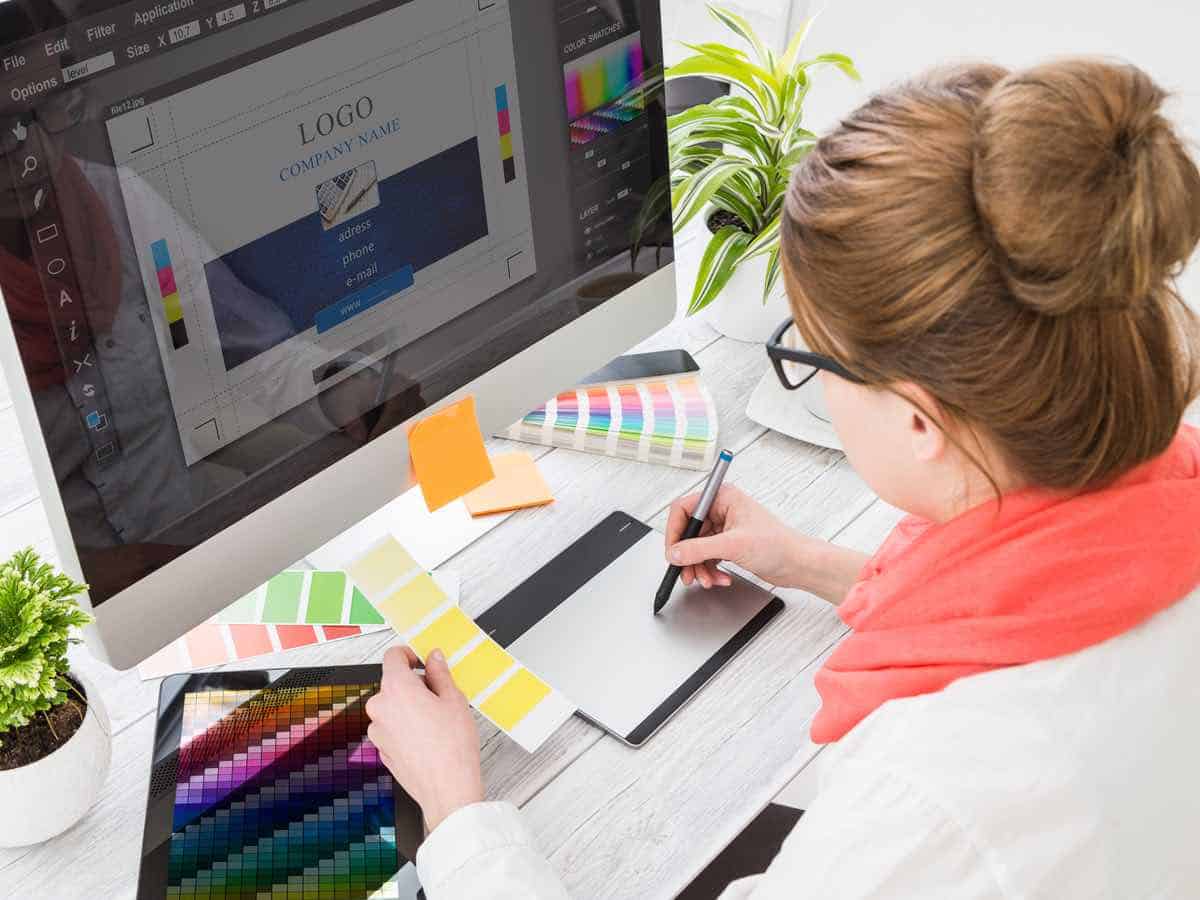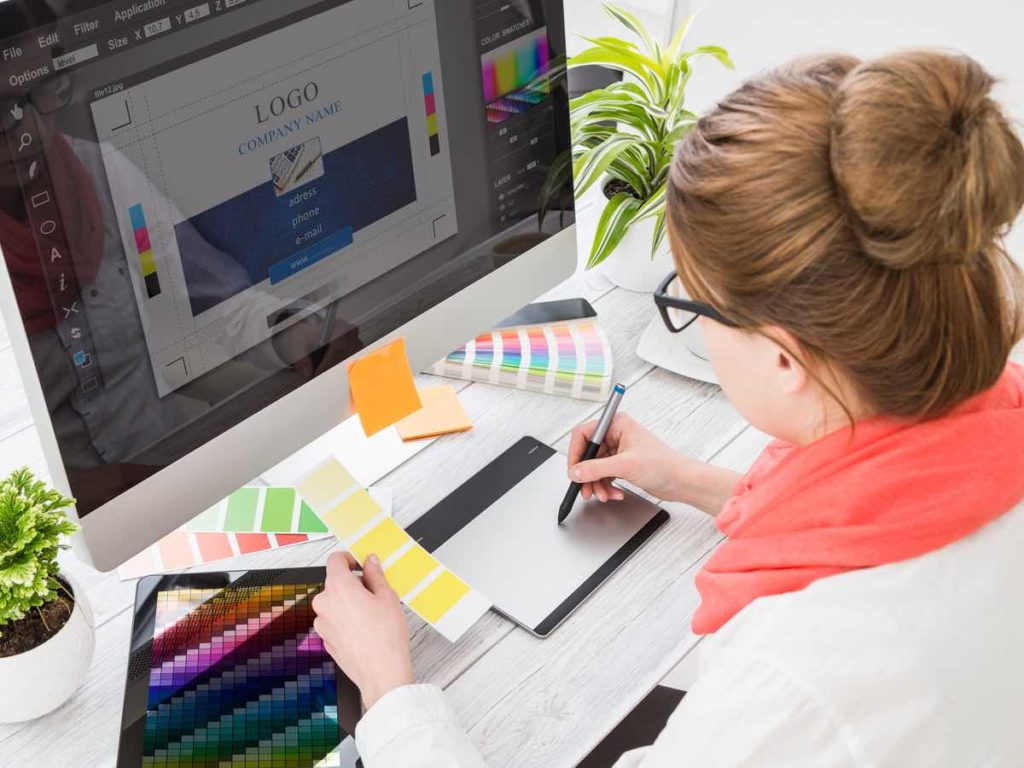 Graphic designer
Median annual salary: $50,710
Job outlook in 10 years: 3%
Because graphic designers earn a median annual salary that's 37% less than architects do, bachelor's in architecture holders may feel that they are underemployed. In terms of projected employment growth in 10 years, graphic designers and architects share the same rate — about 23,900 job openings for graphic designers are projected per year.
Interior designer
Median annual salary: $60,340
Job outlook in 10 years: 0%
Contrary to popular belief, interior designers do not simply make indoor spaces look beautiful — they also specialize in making them functional and safe.
Although there is such a thing as a bachelor's in interior design, people with an undergraduate degree in fine arts or another related field, such as architecture, may work as interior designers, too. In some states, it's required for interior designers to be licensed in order for them to be able to provide their services legally.
Drafter
Median annual salary: $60,290
Job outlook in 10 years: -2%
Drafters are tasked with converting the designs of architects and engineers into technical drawings using computer software. While they spend most of their working hours inside offices and seated before a computer, it's not uncommon for drafters to also visit job and construction sites in order to collaborate with the rest of the team.
According to BLS, however, the projected employment for drafters within the decade is on a decline, although, on average, around 17,500 openings for drafters are expected per year.
Landscape architect
Median annual salary: $67,950
Job outlook in 10 years: 0%
As the job title pretty much explains, landscape architects are professionals who design various outdoor or public spaces, ranging from playgrounds, public parks, college campuses to residential areas. Although they also visit worksites from time to time, landscape architects can be seen more often in offices creating plans and designs.
While a bachelor's in landscape architecture may be earned by those who would like to become landscape architects, a degree in a related field, such as architecture, is also possible.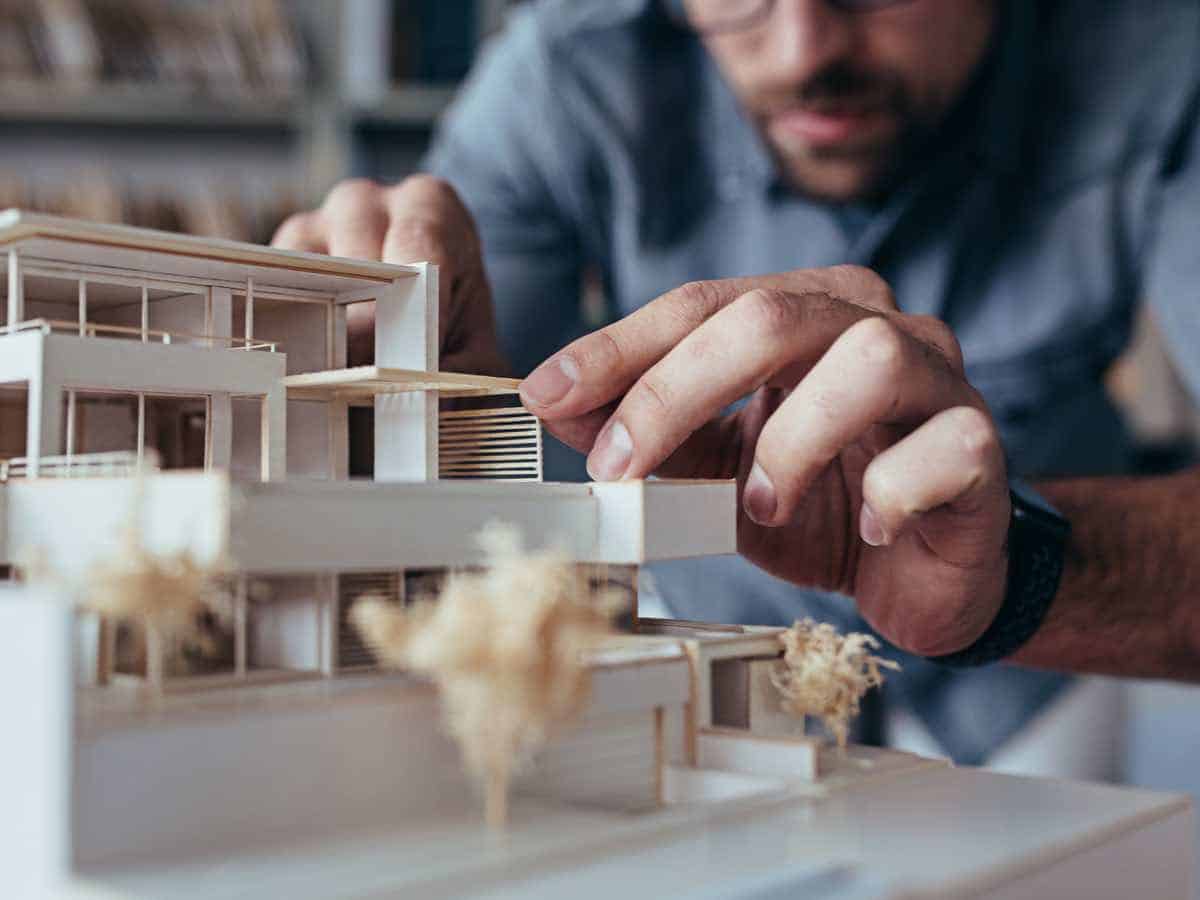 Is Architecture a Popular Major?
Based on recent data, architecture was the #111 most popular major. US colleges and universities, in the same year, conferred 5,051 bachelor's in architecture, which was 1,049 less than the year before — a 21% decrease. It is estimated that about 25,000 students are enrolled in various architecture programs.
It was mentioned earlier that the projected employment growth for architects within the decade is only 3%, which is so much slower than the growth rate for other occupations.
There are many different reasons why many students choose to earn an architecture degree despite this:
Good pay
Leading the list of why a lot of degree-seeking students plan on majoring in architecture is the fact that architects are some of the most handsomely paid professionals — their median annual salary is $80,180.
In order to put that into context, check out how much people in related occupations make per year:
Urban and regional planners: $78,500
Digital designers: $77,200
Industrial designers: $77,030
Historic preservation officer: $71,531
Surveyors: $61,600
Architectural historian: $60,572
Never boring
Everyone knows that trends come and go. Besides fashion, weight loss diets and wearable devices, among many other things, architectural design trends are always changing, too.
If designing construction projects is your passion, getting bored should be the least of your worries.
Architectural trends that go away tend to resurface after some time. As of this writing, for instance, some of the hippest structural and design components are glass blocks, which originated in 1977. Other things that are considered trendy include exposed steel structures, multi-functional homes, minimalism and green buildings.
Saving the planet
Speaking of green buildings, as an architect, you can do your share in keeping the environment out of harm's way by coming up with architectural designs that are sustainable. Some of the steps you may take include sticking to small-scale construction, using recycled materials, and maximizing natural lighting and ventilation.
Due to the fact that the building and construction industry accounts for 39% of all energy-related CO2 emissions, majoring in architecture grants you the power to make a huge difference.
Travel opportunities
Especially if after creating a design you are also a part of the supervising or consulting team, chances are that you will travel as an architect in order to see your architectural masterpiece being built with your own eyes.
It goes without saying that you will find it trouble-free to mix business with pleasure if you're a travel bug.
Still, how much architects travel is on a case-to-case basis — it depends on factors such as specialization, work experience, employers and clients. However, the general consensus is that it's unlikely for the majority of architects to spend no more than a total of six months going from one place to the next due to work-related purposes.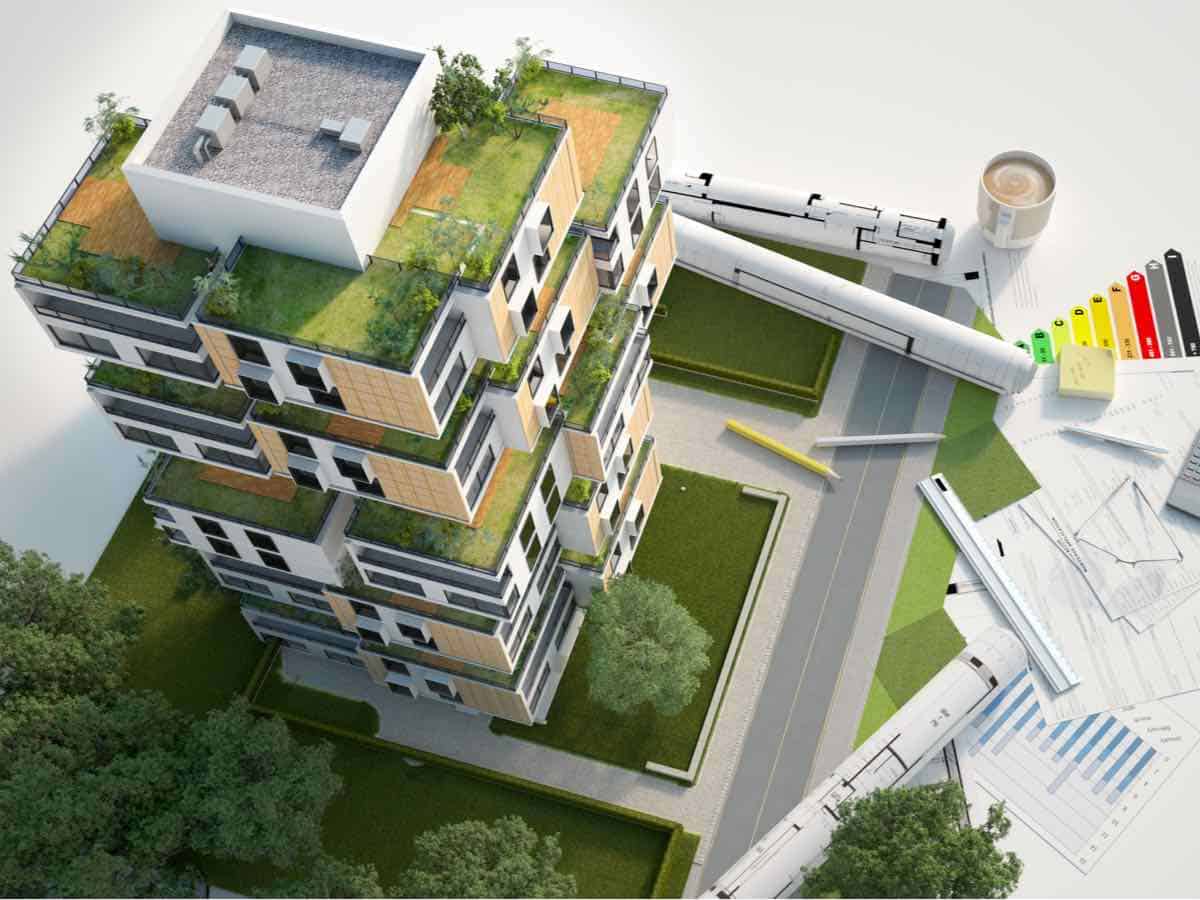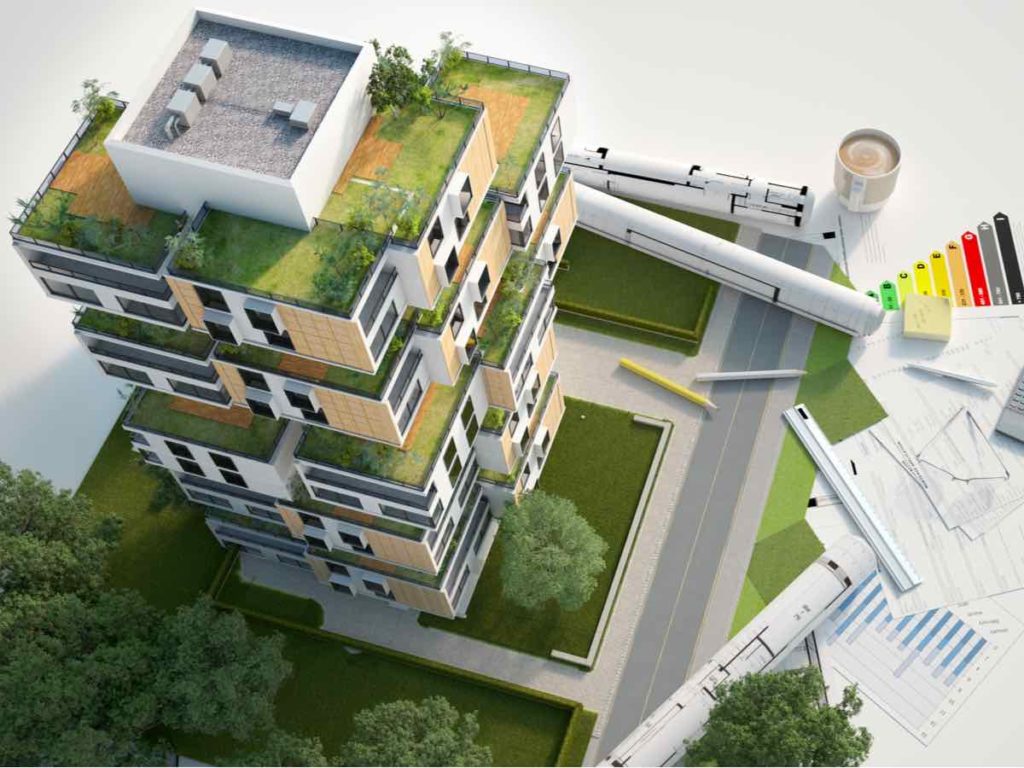 Is Architecture a Dying Profession?
For as long as individuals, businesses, organizations and other entities require habitable building structures, chances are that architects won't go out of commission. However, various technologies used by architects these days increase productivity, which can limit employment growth for these professionals.
Technological advancements, in general, improve many different aspects of human life.
However, they do not come without some downsides, too. Case in point: jobs that are getting less and less in demand or have become completely obsolete. Some examples are:
Bowling pin boys
Switchboard operators
Lumberjacks
Elevator operators
File clerks
Factory workers
Warehouse workers
Bank tellers
Travel agents
Cashiers
Before the latter part of the 20th century, architects made blueprints and scale models by hand. While there are still a few architects today who manually produce their creations, the substantial majority are now using modern-day technologies such as CAD software, virtual reality and 3D printing.
It's for this reason why no one can really blame some college-bound high schoolers for thinking that they should steer clear of architecture because it's a profession that's about to go away anytime soon.
However, technological advancements in the world of architecture still require the skills of architects.
What's more, as mentioned earlier, architectural trends are constantly changing, which is why architects have to be around so that clients who are in need of up-to-date building structures may be made from scratch.
In China, for instance, because of extensive pollution problems, the government requires 50% of new urban structures to be certified sustainable. Public buildings, meanwhile, have to meet the minimum sustainable building standard, which is equivalent to a three-star on the Green Building Evaluation Label, which is China's very own rating system.
While it's true that architecture, as we know it prior to the dawn of various architectural technologies, is long gone, the availability of architects is still very much needed.
Just Before You Enroll in an Architecture Program
In order to become a successful architect one day, it's a must that you possess some of the must-have qualities, ranging from creativity, design, numerical, communication, and teamwork to problem-solving skills. It's also important to be flexible and willing to take on new challenges since architectural trends and technologies can change.
Part of pursuing your goal to become an architect one day is choosing the right college or university with the right architecture program.
The following are the best in the land, in descending order, says Niche:
Rice University
Cornell University
Washington University in St. Louis
University of Southern California
Yale University
Massachusetts Institute of Technology
University of California – Berkeley
Southern California Institute of Architecture
Columbia University
University of Notre Dame
University of Virginia
Princeton University
University of Pennsylvania
Carnegie Mellon University
Pratt Institute
The Cooper Union for the Advancement of Science and Art
Rhode Island School of Design
Cal Poly – San Obispo
Virginia Tech
Tulane University
Read Next: Is Interior Design a Good Career?

Disclaimer: The views and opinions expressed in this article are those of the authors and do not necessarily represent those of the College Reality Check.