Is Sociology a Good Degree for You? 5 Things to Know
You have always considered yourself a people person — you enjoy meeting and communicating with people. Does this mean earning a degree in sociology is something you should take into account?
Sociology is one of the social sciences that help shape the world, which is why it's a highly employable degree. Majoring in it can open doors to careers in social service, education and even politics. A bachelor's in sociology is good for the pursuance of a master's in the same discipline or another.
Read on whether you are certain to major in sociology or still contemplating it.
By the time you are through checking out this post, you will have a much better understanding of sociology as a college major and a profession, thus allowing you to make a more informed decision as a college-bound teener.
Sociology vs. Social Work: What's the Difference?
Sociology is a form of social science, while social work is a form of advocacy. Sociology majors focus on studying human behavior and how people, groups and societies interact with one another. Meanwhile, social work majors connect individuals or groups to resources in order to address their problems.
Because their names sound similar, it's not unlikely for many to use sociology and social work interchangeably.
It's true that both sociology and social work involve societies. However, comparing them will reveal that they are fields distinct from one another — sociologists and social workers play different roles.
Simply put, sociology is one of the seven social sciences:
Economics
Geography
Law
Linguistics
Politics
Sociology
A theory-driven discipline, sociology is all about the study of social behaviors as well as interactions that take place between individuals, groups of people and various societies. Sociologists do so by collecting and analyzing data, such as gender, educational attainment and income. The goal: gain insight into human behavior and identify patterns.
Observing, surveying, polling, interviewing — these are just some of the things sociologists do in order to be able to gather quantitative and qualitative data for analysis and report-making.
On the other hand, social work is an advocacy-driven discipline. It concentrates on connecting individuals or groups of people to various resources accessible to them so that they can address or solve problems in their lives. So, in other words, the goal of social workers is to empower the impoverished, oppressed and at risk.
Besides making referrals, social workers are also tasked with providing counseling services to their clients.
Of the two, sociology is harder than social work. As a college major, sociology requires the students to take a number of math-related courses in preparation for conducting sociology research and practice after graduation.
Even though it's true that social work is an easier major than sociology, social work majors end up in a profession that can be quite challenging to carry out well. Because of the nature of the job, it can be rather easy for social workers to be exposed to a lot of stress, physical exhaustion and emotional labor.
Is Sociology Hard in College?
Because sociology is not a hard science or a STEM- or healthcare-related major, it would seem like it's a very easy major. However, the discipline requires math and statistics. And since it's a theory-driven discipline, as mentioned earlier, sociology requires a lot of reading, analyzing and memorizing, too.
Together with social work, sociology is considered one of the easiest majors for degree-seeking students.
Refrain from assuming, however, that you will be able to successfully complete a bachelor's degree program in sociology even without spending enough time on your studies.
It was stated above that some of the primary tasks of sociologists include collecting and analyzing data. Needless to say, some math is involved — mathematical sociology (the use of math in sociology) has grown since its inception in the 1960s. But the good news is that being a math whiz is not necessary for you to graduate as a sociology major.
Just like students majoring in other disciplines, sociology majors have to complete general education (gen ed) courses before they can take core courses, which is a requirement for graduation. Core courses can vary between sociology programs and colleges and universities.
The following are some core courses you might have to take as a sociology major:
Introduction to sociology
Qualitative research methods
Seminar in sociology
Social science research methods
Social statistics
Sociological theories
At many colleges and universities, sociology majors have to choose a combination of required and elective courses coming from different concentrations. Here are some common examples of those:
Criminology and justice
General sociology
Social service or social work
Urban studies
There are many minors that complement a sociology major. Before you pick one, it's generally a good idea to establish the kind of career path you would like to take after graduation. This way, you can minor in something that can add to your sociology skills, thus allowing you to send out a resume that is more marketable than most others.
Here are some of the most popular complementary minors among many undergraduates majoring in sociology:
Anthropology
Computer science
Economics
Information technology
Law enforcement
Linguistics
Music
Philosophy
Political science
Psychology
Religious studies
Statistics
Sociology
By the way, before enrolling in a sociology program, you can choose between a bachelor's of science (BS) in sociology and a bachelor's of arts (BA) in sociology. Let's quickly compare the two degrees:
BS in sociology
Simply put, a BS in sociology is recommended for degree-seeking students who prefer to focus more on research theories and methodologies. This particular degree is also a good choice for individuals who are considering pursuing a master's degree in sociology or another discipline of study afterward.
BA in sociology
Students who are interested in sociology but considering having careers other than sociology-related ones may opt to earn a BA in sociology instead. That's because it's more flexible than a BS in sociology in terms of required and elective courses. It also concentrates more on the liberal arts and humanities aspects of sociology.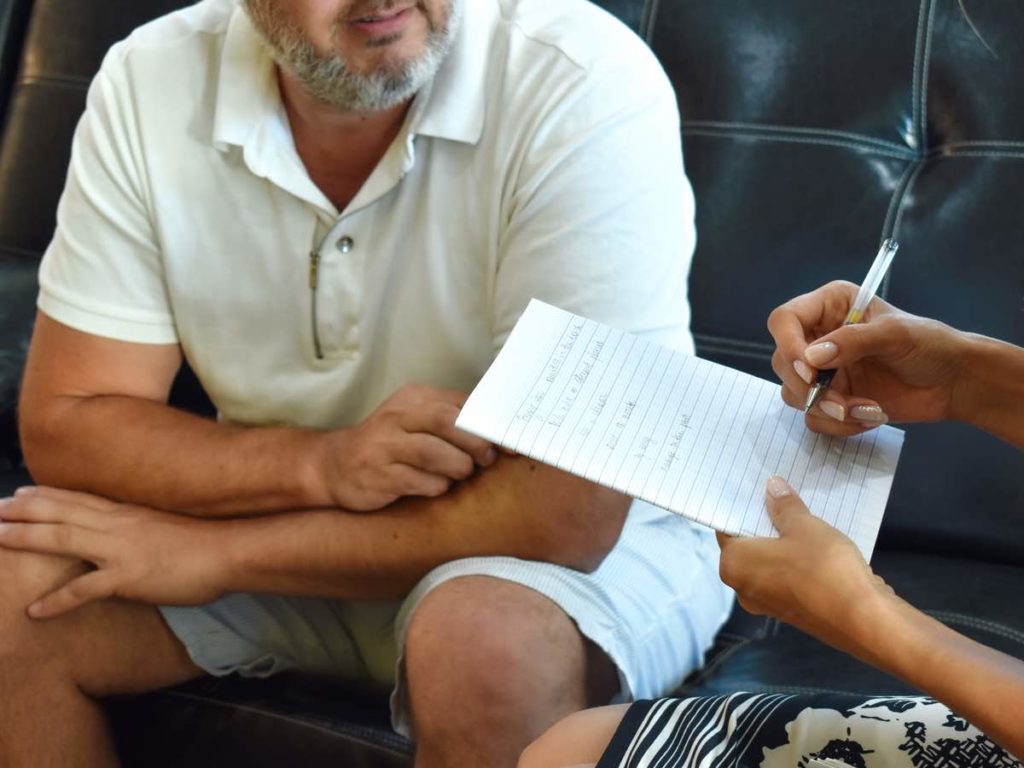 Sociology Major Careers and Salaries
As of 2021 data from the US Bureau of Labor Statistics (BLS), sociologists receive a median salary of $92,910 per year. The best-paid 25% of sociologists make an average of $114,300 per year. Besides sociology, there are many other career options available for bachelor's degree in sociology holders.
Science Daily says in a report that 84% of social science graduates are employed.
Because sociology is a social science, majoring in it can open doors to various job opportunities, many of which are related to the discipline. Here are just some of the things you can do with an undergraduate degree in sociology:
Human resources manager
Median annual salary: $126,230
Job outlook in 10 years: 9%
Basically, human resources managers are responsible for overseeing the recruiting and hiring of new staff members. They also serve as some sort of mediator between the management and employees. It's common for some human resources managers to travel a lot, particularly those who work for businesses or organizations with offices nationwide.
Human resources managers with years of work experience in a related field are more marketable. While many positions are open for bachelor's degree holders, some employers may prefer those with a master's degree.
Public relations specialist
Median annual salary: $62,800
Job outlook in 10 years: 11%
Individuals, groups, organizations and others hire public relations specialists in order for them to obtain as well as maintain a good public image. What these professionals usually do in order to be able to carry out their tasks is come up with positive media releases and produce social media programs.
As per 2020 data, out of the more than 270,000 public relations specialists, the largest employers were those that provide educational services, including private, public and state colleges and universities.
Purchasing manager
Median annual salary: $75,410
Job outlook in 10 years: -4%
Simply put, purchasing managers are the ones who look for and procure products or services for their employees or clients. It's also a part of their job to assess the suppliers as well as their offerings. While purchasing managers usually leave the buying task to purchasing agents, they often do complex procurements themselves.
It goes without saying that purchasing managers need to possess excellent managerial skills. They must also be very good when it comes to market research, communication and negotiation.
Market research analyst
Median annual salary: $63,920
Job outlook in 10 years: 22%
What market research analysts do is determine potential sales of products or services by analyzing market conditions. Many of them work for companies in the consulting as well as finance and insurance industries.
The US state with the most number of employed market research analysts is California (106,110). In the Golden State, market research analysts make a mean annual salary of $87,150. Other states that employ a lot of market research analysts are New York (75,910), Texas (44,230), Florida (41,210) and Illinois (34,410).
Urban or regional planner
Median annual salary: $78,500
Job outlook in 10 years: 7%
Developing land use plans — such is the primary role of urban or regional planners. In the process, they have to meet with public officials and developers. It's not unlikely for them to meet with the public, too. Urban or regional planners are also tasked with identifying community problems or needs and coming up with short- and long-term solutions.
Sociology majors are some of the most eligible to work as urban or regional planners. That's because the job involves a lot of data gathering and analysis, tasks that degree holders in sociology are trained to carry out.
Social and community service manager
Median annual salary: $74,000
Job outlook in 10 years: 15%
Earlier, we talked about the key differences between sociology and social work as college majors and professions. While it's true that social work majors make for the perfect social and community service managers, sociology majors are fit for the job, too, thanks to their superb research, data gathering, analytical thinking and communication skills.
Vermont has the most number of social and community service managers, employing 1,260 of them. Other states where a lot of social and community service managers work are Alaska, Connecticut, Oregon and Massachusetts.
Behavioral health counselor
Median annual salary: $48,520
Job outlook in 10 years: 23%
Simply put, behavioral health counselors are tasked with helping clients get rid of behaviors that can harm not only their health but also their relationships with others and reinforce desirable ones.
They can work with individuals or in group sessions. Most behavioral health counselors work in facilities with healthcare and mental health professionals.
There are numerous entry-level behavioral health counselor jobs available for those with a bachelor's degree in sociology or any other related discipline. Some employers, however, may require certifications or even a master's degree.
High school social science teacher
Median annual salary: $61,820
Job outlook in 10 years: 8%
Many high schools in the US offer Advanced Placement (AP) classes. These college-level classes allow students to demonstrate they are capable of handling challenging coursework and increase their chances of getting admitted to elite colleges and universities as well as potentially earning college credits.
Various AP classes on social sciences such as history, macroeconomics, microeconomics and geography are best taught by sociology majors. However, before they can teach at public high schools, getting licensed or certified is a must.
Technical writer
Median annual salary: $78,060
Job outlook in 10 years: 12%
Because of technical writers, the public can find it easier to access and understand complex and technical information by means of how-to guides, instruction manuals, articles and many others.
Sociology majors possess certain qualities that make them suitable to work as technical writers. Some of them are research, organization, critical thinking, and quantitative and qualitative data analysis skills. Of course, it's a must for them to also have excellent writing and proofreading skills as well as the ability to employ technical writing tools.
Labor relations specialist
Median annual salary: $77,010
Job outlook in 10 years: -4%
When it comes to interpreting and administering labor contracts, labor relations specialists are the ones who step into the scene. They are the experts when it comes to matters such as union and management practices, salaries and wages, pensions, healthcare and others. They also address specific problems or complaints of laborers.
Unfortunately, from 2020 to 2030, the projected employment growth for labor relations specialists is on a decline. Still, it is estimated that around 6,400 job openings for labor relations specialists are available per year within the decade.
Best Schools for Sociology
Most of the colleges and universities ideal for students who like to earn a bachelor's degree in sociology are Ivy League schools as well as those with Ivy-like statuses. Unfortunately for low-income students, this means higher tuition costs. There are also institutions offering online degree programs in sociology.
For the best possible college experience, it's a good idea to major in sociology where the sociology programs available are considered some of the best in the country.
However, as always, what you do in college is more important than the college you attend.
Currently building a college list and want to include schools known to have excellent bachelor's degree programs in sociology? Feel free to consider any found on the list below. Since almost all of them are private non-profit schools, I have also included the estimated cost of attendance (COA) for each for a more attainable college list:
| | |
| --- | --- |
| INSTITUTION | ESTIMATED COA |
| Duke University | $77,069 |
| Yale University | $79,370 |
| Columbia University | $77,603 |
| Stanford University | $78,218 |
| Harvard University | $75,891 |
| University of Pennsylvania | $81,110 |
| Dartmouth College | $80,184 |
| Princeton University | $68,044 |
| Williams College | $66,540 |
| University of Chicago | $81,531 |
| Claremont McKenna College | $76,475 |
| Northwestern University | $81,283 |
| University of California – Berkeley | $41,528 (in-state) and $71,282 (out-of-state) |
| Colgate University | $77,580 |
| Cornell University | $78,992 |
| Johns Hopkins University | $67,667 |
| Tufts University | $79,000 |
| Wake Forest University | $77,278 |
| Amherst College | $79,600 |
| Brown University | $80,448 |
Best Colleges for Sociology
As you can see, all but one institution on the list are private colleges and universities. If you are from a low-income background, it's not a smart move to attend an expensive school for the sake of an excellent bachelor's degree in sociology if you will only end up swimming in student debt upon graduation.
Best Online Schools for Sociology Major
For a balanced and realistic college list, consider applying for schools whose sticker prices you and your family find budget-friendly but offer a good sociology program.
Speaking of being friendly to your budget, you may also choose to major in sociology online.
Working on an undergraduate program in sociology at an online institution is generally cheaper than earning it traditionally because some college-related costs are eliminated. Some of them include transportation and room and board and, in various instances, textbooks, too.
Just make sure that the online school you are about to attend is accredited by a legitimate accrediting agency, preferably the regional kind. The goal is to steer clear of diploma mills that confer expensive and worthless degrees.
Check out these schools offering legit and accredited bachelor's degree programs in sociology:
Southern New Hampshire University
Location: Manchester, New Hampshire
Cost: $320.00 per credit hour
Acceptance rate: 94%
Average starting salary: $41,400 per year
Accreditor: New England Commission of Higher Education (NECHE)
Fayetteville State University
Location: Fayetteville, North Carolina
Cost: $248.04 (in-state) and $434.42 (out-of-state) per credit hour
Acceptance rate: 79%
Average starting salary: $26,300 per year
Accreditor: Southern Association of Colleges and Schools Commission on Colleges (SACSCOC)
Arizona State University
Location: Tempe, Arizona
Cost: $561.00 (in-state and out-of-state) per credit hour
Acceptance rate: 88%
Average starting salary: $40,300 per year
Accreditor: Higher Learning Commission (HLC)
University of Louisville
Location: Louisville, Kentucky
Cost: $508.00 (in-state and out-of-state) per credit hour
Acceptance rate: 65%
Average starting salary: $37,300 per year
Accreditor: Southern Association of Colleges and Schools Commission on Colleges (SACSCOC)
University of Florida
Location: Gainesville, Florida
Cost: $129.18 (in-state) and $552.62 (out-of-state) per credit hour
Acceptance rate: 31%
Average starting salary: $47,000 per year
Accreditor: Southern Association of Colleges and Schools Commission on Colleges (SACSCOC)
Just Before You Earn a Sociology Degree
Sociology is a fairly easy degree to earn, although it will require you to do some math and statistics as well as lots of reading and analyzing, too. But in exchange for wonderful career opportunities related to the field or otherwise, you can rest assured that any hard work you put into obtaining a sociology degree will be worth it.
Read Next: Is a Counseling Degree Good?

Disclaimer: The views and opinions expressed in this article are those of the authors and do not necessarily represent those of the College Reality Check.