History Major: Good, Bad, and Job Outlook
So, you are planning on majoring in history to have a better understanding of the world you live in — and also to have a career in a related field or use it as a stepping stone to get to graduate school.
But according to a report by the American Historical Association (AHA), the number of history majors dropped by more than 1,500 from 2016 to 2017. And this may be leaving you wondering if history is a good major for you and if it's worth it to spend the next four years of your academic life working hard on it.
On average, history majors working in a direct or related field earn an average of $60,000 per year. While there are many careers available for holders of a bachelor's in history, many confess that they are working in unrelated fields. In many instances, students major in history out of love and interest.
Still on the fence as to whether or not you should pursue a degree in history? Read until the end of this post.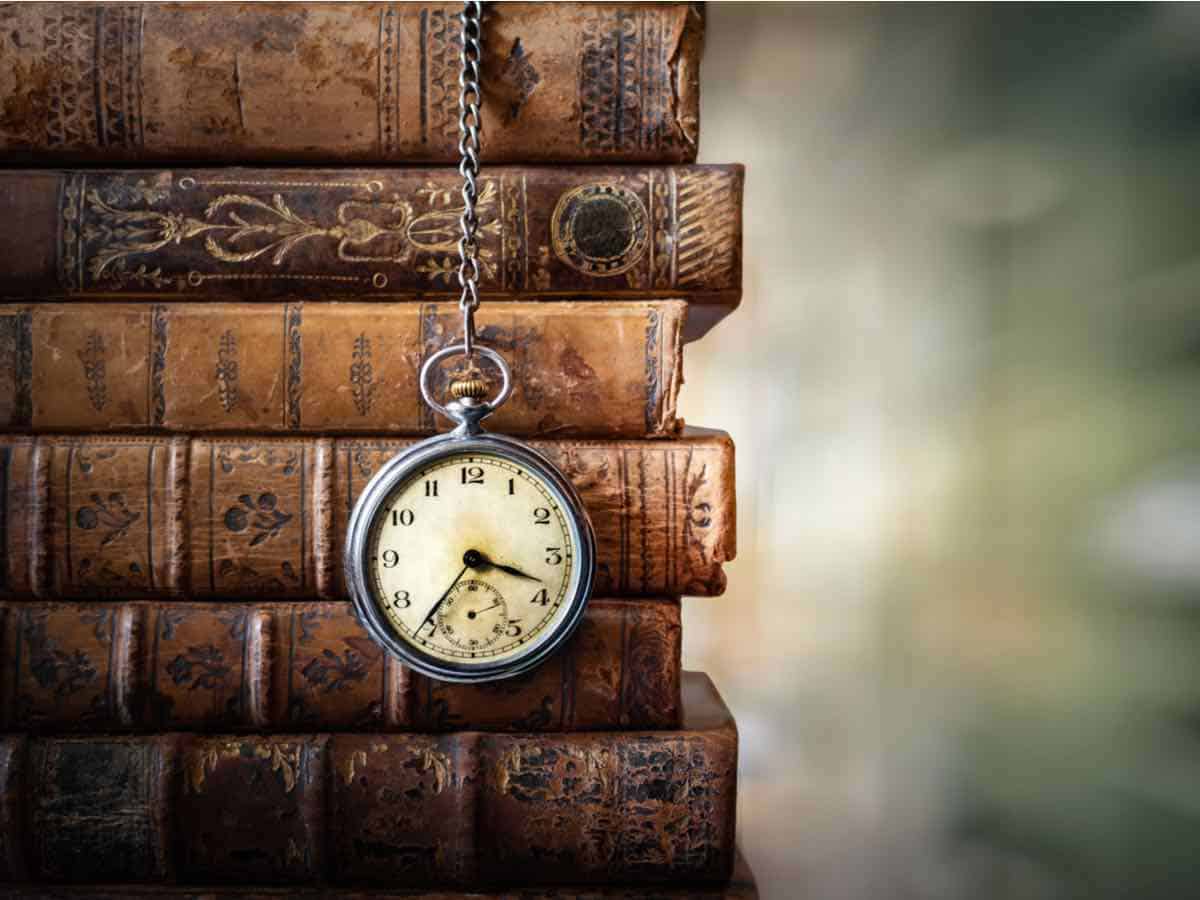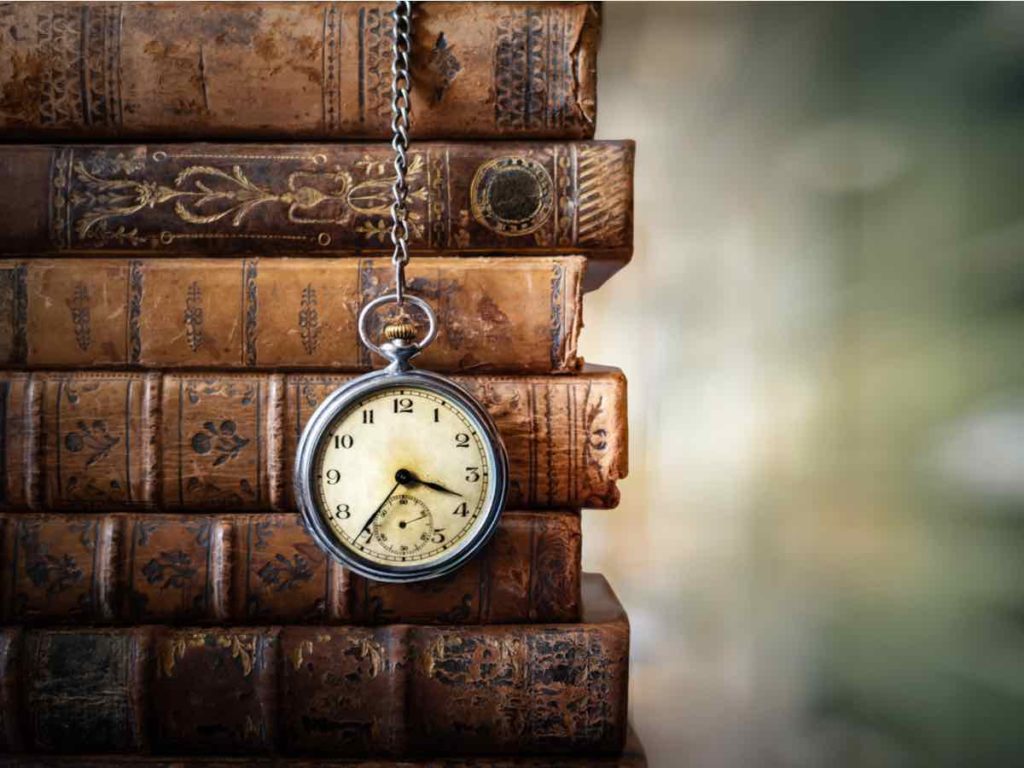 Common Myths About a History Degree
History is one of the most important components of the liberal arts discipline, which comes with a lot of myths. Needless to say, majoring in history comes with all kinds of misconceptions, too. From being not so bright to ending up jobless, history majors are the victims of an assortment of fallacies.
Earlier, we mentioned the fact that the number of degree-seeking students majoring in history has declined.
But the good news is that you don't have to consider another major for fear that you will someday end up as the sole history major on the face of the planet as it's still quite popular. As a matter of fact, according to a report by Yale University, it remains the third most popular major.
The past is filled with interesting historical events. Similarly, history — the degree — is filled with an assortment of myths, and below are just some of them:
History majors are wannabe teachers only. Majoring in history hones a bunch of transferable skills, which can lead to various career paths and even further educational pursuits, not just teaching.
History is all about names and dates. While it's true that you will encounter tons of historical figures and events as a history major, you will also be doing a lot of research, examination and analytical thinking.
History is a boring degree. Many college-bound teens assume that history is boring as it's a dry subject. But for those who are genuinely interested in the past and career goal-oriented, it can be so interesting.
History majors do not take exams. Degree-seeking students who believe this myth will be in for a surprise should they decide to major in history — there are exams to pass, many of which are in essay form.
History degree holders end up unemployed. In 2019, according to the US Bureau of Labor Statistics (BLS), the number of employed history majors was 1,196,990. Only 16% were employed part-time.
History majors do not make a lot of cash. BLS adds that the median annual salary of history majors amounts to $60,000. That's higher than the median annual salary for all occupations: $53,490.
Is History Hard in College?
History is one of the most difficult majors. As a matter of fact, it's #39 in the 124 majors ranked by Big Economics according to difficulty level — history got a difficulty ranking of 3.07 out of a possible score of 5. In order to successfully pass a history program, one must study for about 15 to 16 hours per week.
Just because it would seem like majoring in history is all about checking out what happened in the past to whom or where doesn't mean right away that you can earn a degree in it without lifting a finger.
If truth be told, history majors have to read a lot as well as process and retain tons of information!
This is why you need to be interested in majoring in the discipline of study if you want to earn a bachelor's in history one day. It will also help a lot if you possess certain qualities and traits that some of the most successful historians on the planet tend to have — majoring in history will sharpen those skills.
Having most of the following says that being a history major is right for you:
Critical and analytical thinking
Good communication skills
Research abilities
Curiosity and inquisitiveness
Team-playing skills
Sharp memory
Attentiveness
One of the things that make history difficult is that its core courses can be appealing to certain types of people only — the kinds who are really interested in having a much better understanding of the past and piecing together and relating the pieces of information acquired to the world today.
The core courses history majors have to take can vary from one college or university to the other. But to give you an idea, here are the ones that you are likely to have to take in order to earn your bachelor's in history:
American History
Biography and American History
European History
Freedom and Responsibility
Myth and Reality in the American Past
Non-Western History
Slavery in America
The American Civil War
The Holocaust
Western Tradition of Justice and the Law
Majoring in history gives you the opportunity to choose from a wide variety of minors — you can select based on your declared major, interest or passion in life. As a matter of fact, you can pick a major just because you want to make your college life a less stressful one.
But if the goal is to have a more marketable resume and better access to your dream job, consider pursuing a minor that can add depth to your studies, which will let employers see that you have added valuable knowledge and skills.
Here are some minors that complement history as a major:
African American studies
Anthropology
Art history
Classical studies
Criminal justice
Health, disease and culture
Homeland security and emergency preparedness
Languages
Media studies
Medieval studies
Political science
Philosophy
Psychology
Religious studies
Sociology
Sports and American culture
Urban and regional studies
Women and gender studies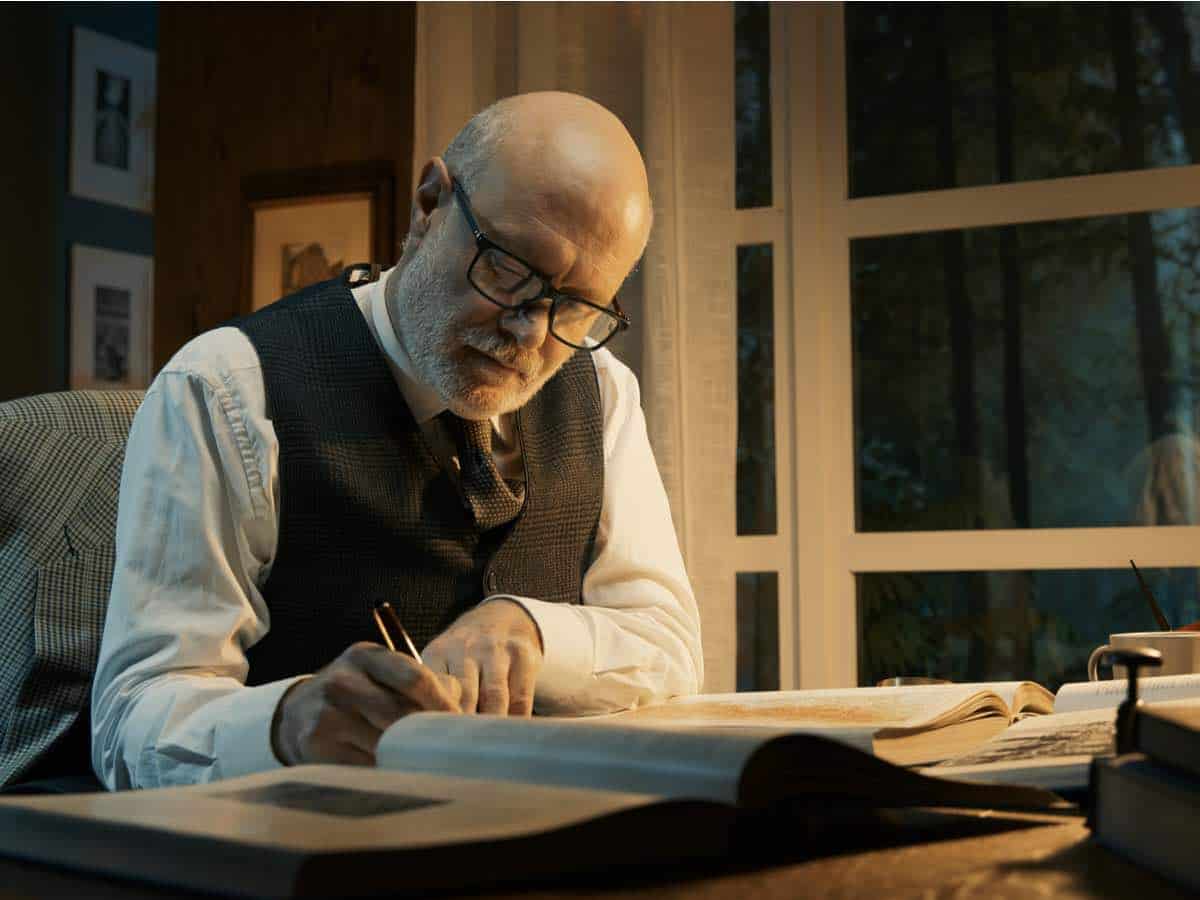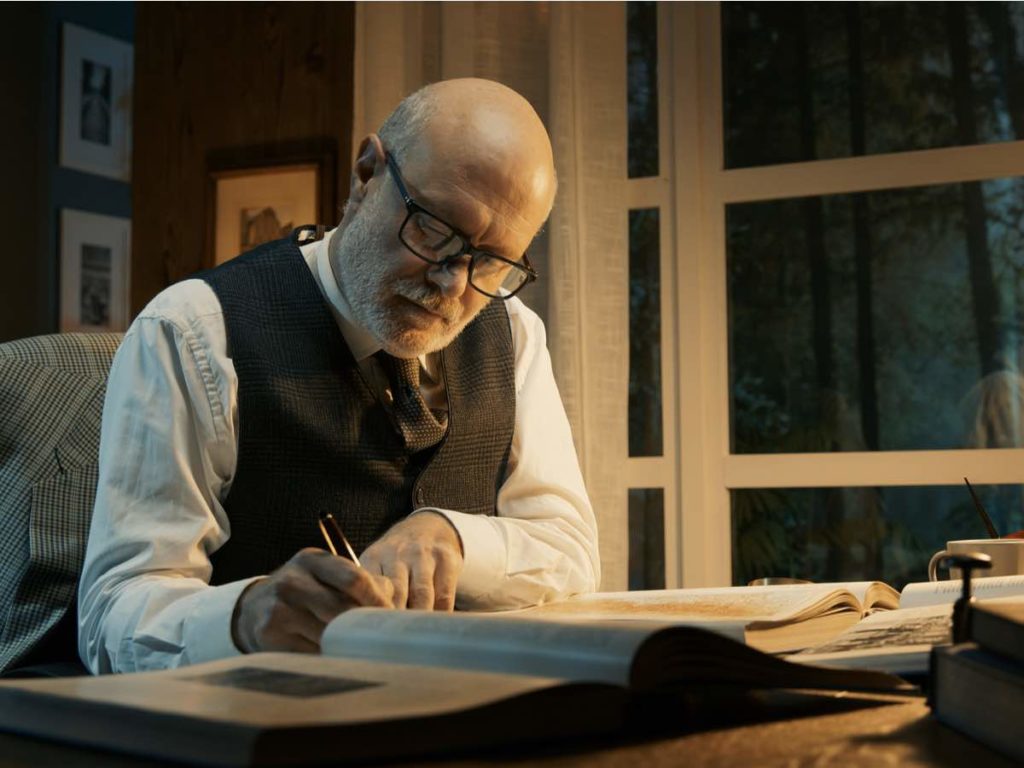 History Degree Careers and Salaries
Just because degree-seeking students choose to major in history doesn't mean that they will all be working as historians. A bachelor's in history paves the way for an assortment of career paths. Earning a master's in history or furthering one's education any other way can help establish access to more jobs.
Earlier, we debunked the myth that history majors end up either unemployed or underemployed.
And to prove to you that running out of career options should be the least of your worries after graduation, here are just a few of the things that you can do with your undergraduate degree in history:
Writer
Median annual salary: $69,510
Job outlook in 10 years: 9%
As the job title suggests, writers come up with written content for various media types. While some writers work in offices, others work just about anywhere provided that there's access to a computer. History majors who work as writers usually write about historical figures and events. Some also write speeches for politicians.
Reporter
Median annual salary: $48,370
Job outlook in 10 years: 6%
Reporters are primarily tasked with keeping the public updated about current events and other pieces of information everyone should know about. Those with a bachelor's in history have the skillset to have a deeper understanding of the background of the matters they cover, thus allowing them to provide high-quality reports each time.
High school teacher
Median annual salary: $61,820
Job outlook in 10 years: 8%
Needless to say, history majors working as high school teachers are more likely to be teaching history. Besides teaching, high school teachers are also responsible for planning lessons, administering exams and conducting other academic activities that will help prepare high school students for either college or the workplace.
Public relations specialist
Median annual salary: $62,800
Job outlook in 10 years: 11%
What public relations specialists do is create and maintain a positive image of the clients they represent, which can be individuals, groups or organizations. The skills developed by history majors in college, which include good communication, research and analytical thinking, can make them some of the best public relations specialists out there.
Marketing manager
Median annual salary: $133,380
Job outlook in 10 years: 10%
Especially if the companies or industries where history majors work have any association with history, such as museums and publishing houses, their bachelor's degree can come in very handy. With a median salary of $133,380 per year, however, history majors looking for jobs can expect to compete with marketing and business majors.
Museum technician
Median annual salary: $50,120
Job outlook in 10 years: 19%
Unlike museum archivists and curators, museum technicians are responsible for preparing items for exhibition and research as well as storing them properly afterward. History majors who want a more hands-on work related to their degree are likely to find being museum technicians a very fulfilling and satisfactory career.
Dramaturge
Median annual salary: $69,510
Job outlook in 10 years: 9%
Simply put, dramaturges are those who work as editors or advisers in theaters, operas and films. They research, interpret and adapt in order to ensure historical and cultural correctness and relevance. Because of the tasks that need to be conducted, history majors who love to contribute to the world of arts make for the perfect candidates.
Geographer
Median annual salary: $85,220
Job outlook in 10 years: 1%
Studying the Earth as well as the distribution of its land, features and inhabitants — this is what geographers mainly do. A bachelor's in history or a related field is required for entry-level positions and for federal governmental positions. Unfortunately, it is said that only about 100 job openings for geographers are available per year for 10 years.
Library media specialist
Median annual salary: $61,190
Job outlook in 10 years: 9%
Simply put, library media specialists help people find the information they are looking for. They are also tasked with the conduction of research for professional and personal use. Typically, librarians need to have a master's in library science, but most employers hire library media specialists with a bachelor's degree, such as in history.
Paralegal
Median annual salary:
Job outlook in 10 years:
In the US, paralegals need to have at least an associate or a bachelor's degree. While a degree in history is enough, some employers may prefer those with a degree in paralegal studies. In order to have access to higher-paying paralegal positions, one may pursue a national- or state-level certification or even earn a master's in legal studies.
Nearly 50% of history majors attend graduate school to earn a master's in history or a related discipline — that's higher than the average of 37% of bachelor's degree holders pursuing further education.
A master's in history allows a history major like you to be eligible for jobs such as:
Museum archivist
Historian
Anthropologist
Archaeologist
College professor
One of the nicest things about majoring in history is that it also helps prepare you for careers that can have very little with the discipline of study. Depending on how you would prefer to further your education, you could end up as a college professor, lawyer, nurse, doctor or engineer.
Famous People Majored in History
Many people assume that historians are leading secluded lives in libraries, museums and historical societies.
However, believe it or not, chances are that you will find history majors no matter where you look, including politics and show business.
Some of them are:
Joe Biden
Biden served as the 47th vice president and 46th (and current) president of the US. In 1965, he graduated from the University of Delaware with a double major in history and political science.
Sacha Baron Cohen
Cohen is best known for creating and portraying fictional characters Ali G. and Borat Sagdiyev. He majored in history at the University of Cambridge, which is ranked #8 in Best Global Universities by US News.
Steve Carell
Carell is most famous for playing Michael Scott in the hit TV sitcom The Office, which ran for a total of nine seasons. He earned a bachelor's in history from Denison University, which is a private liberal arts school.
Conan O'Brien
O'Brien was the former host of the talk shows Late Night, the Tonight Show and Conan. He attended Harvard University, where he served as president of the Harvard Lampoon while working on a bachelor's in history and literature.
Martha Stewart
American TV personality and businesswoman Stewart was offered a full scholarship to New York University. Instead, she went to Barnard College, where she earned a bachelor's degree in history and architectural history.
Kareem Abdul-Jabbar
Abdul-Jabbar is considered the NBA's all-time leading scorer. He attended UCLA where he, needless to say, was a student-athlete. He obtained his bachelor's in history from the public university in 1969.
Best Schools for History Majors
After making up your mind that it's history you would like to major in, it's time to take the next most important step: look for an institution with the best history program in the land.
Here are 20 schools that made it to the Best Colleges for History by Niche, in descending order:
Yale University
Harvard University
Princeton University
Columbia University
Stanford University
Brown University
University of Chicago
Rice University
Vanderbilt University
University of Pennsylvania
Dartmouth College
University of California – Los Angeles
Northwestern University
Barnard College
Washington and Lee University
Bowdoin College
Washington University in St. Louis
Williams College
Duke University
Pomona College
Planning on earning a master's in history but your work or kids are in the way? Fret not because there are fully accredited graduate degrees in history that can be earned without stepping foot on a physical campus.
Online, there are many accredited schools offering bachelor's and master's in history.
If the goal is to have a promising career, it's generally a good idea to get your hands on a graduate degree in history from the best possible online schools. When it's time to apply for a job or seek a promotion at your current work, it's less likely for the employer to have questions or doubts.
The following are just some examples of the best online schools for earning a history degree:
University of Louisiana at Monroe
University of Illinois at Springfield
Just Before You Enroll in a History Program
It's true that the number of students majoring in history has declined. Still, it's one of the most popular majors at liberal arts schools or institutions that offer liberal arts education. And although a bachelor's in history involves studying things in the past, it allows those who work on it to have access to a wide variety of jobs in the future.
Read Next: Is Public Health a Good Degree?

Disclaimer: The views and opinions expressed in this article are those of the authors and do not necessarily represent those of the College Reality Check.