Is Interior Design a Good Career?
You are the proud designer of your dad's home office, mom's kitchen or sibling's bedroom. Does this mean that you have a bright future as an interior designer and that you should major in interior design in college?
Interior design is a good career for students who are passionate about arts and design and willing to put in a lot of hard work and commitment in order to earn a median salary of $60,340 a year. It's a great option for those who wish to run their own interior design business or work at interior design agencies.
Read on if you have always envisioned yourself having a career where your creativity is utilized all the time.
In this post, you will learn some of the most important things you need to know about being an interior design student and, ultimately, an interior designer. By the time you get to the concluding paragraph, hopefully, you will have a much better idea of whether or not you should work on a bachelor's in interior design.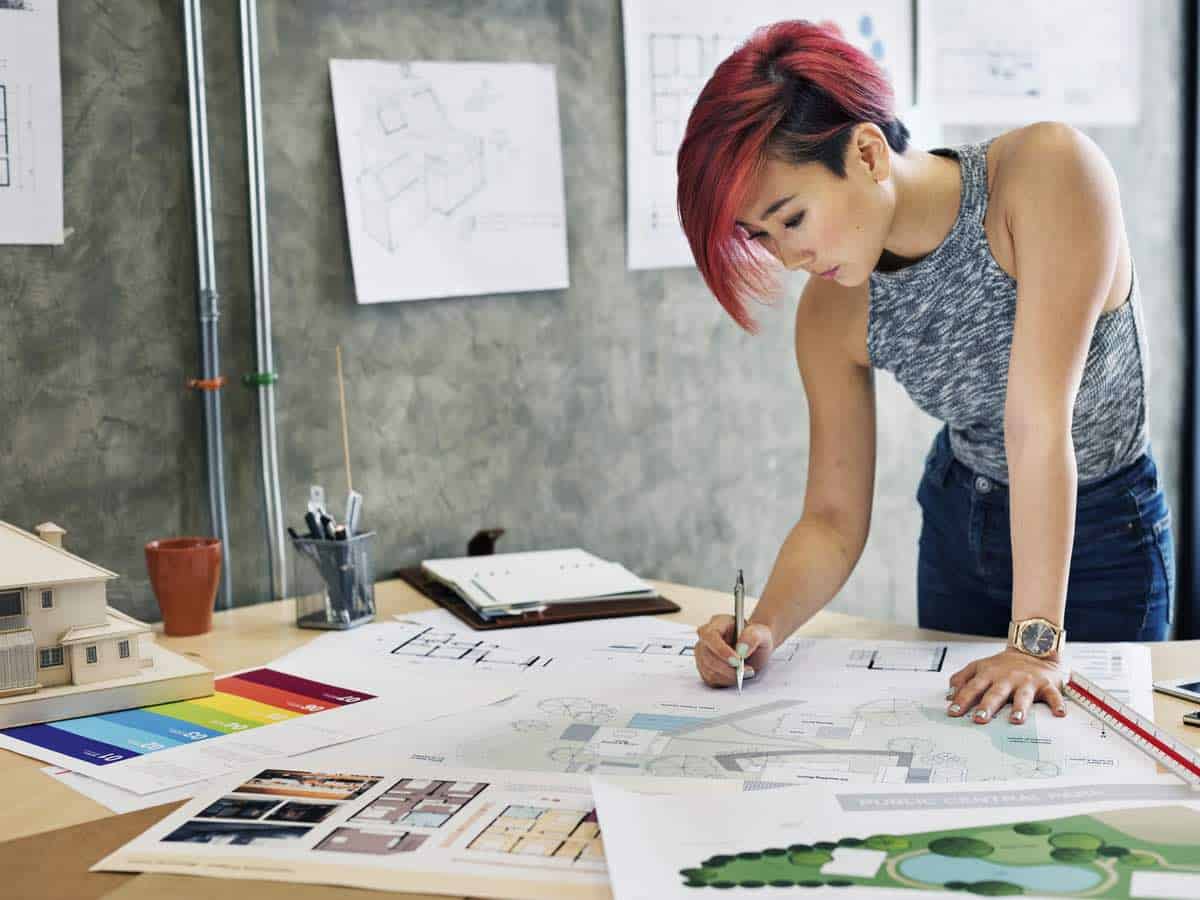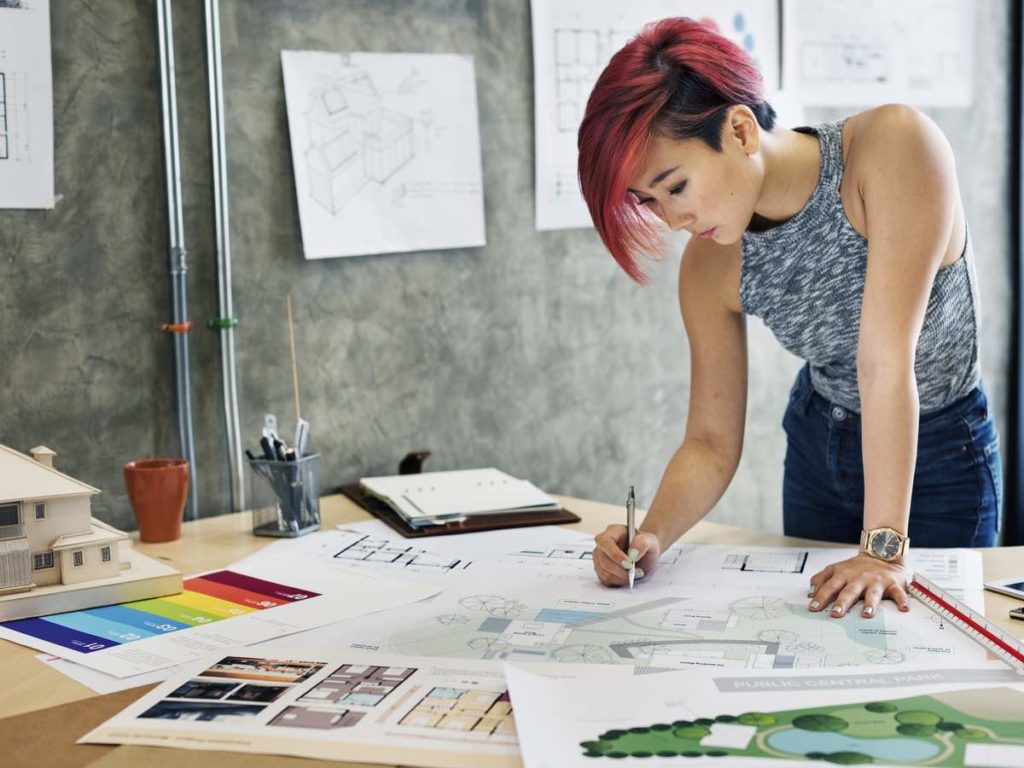 Is Being an Interior Designer Stressful?
Generally speaking, careers in the art and design industry, such as interior design and architecture, are some of the most stressful. That's because there are many things that could go wrong on a day-to-day basis, from delayed vendors to unhappy clients. Still, interior designing remains one of the most rewarding careers.
It's not uncommon among interior designers to turn their back on the profession as a result of stress and burnout. The pressures they are exposed to regularly can take their toll on their mental health, too.
Indeed, individuals who engage in creative work are more likely to experience greater job stress.
So, before you enroll in an interior design program, make sure that you fit the bill mentally — being very good at dealing with stress is a definite must. It's also a good idea to ensure you possess certain skills that can help keep work-related stress to a minimum — we will enumerate them in a few, so don't stop reading now.
Check out the following duties and responsibilities of interior designers in order to have a much better idea of just how challenging and hectic one's everyday work schedule could be:
Search for and pitch new design projects
Establish the objective and requirements of the client for the commissioned project
Determine the purpose and the function of the space
Identify how people will use and move through the space to be worked on
Come up with preliminary design plans by hand or with the help of a computer software program
Specify various design elements, furniture and fixtures — from the color scheme to the fittings
Create a timeline for the project
Come up with an estimated cost of the project
Place orders for the materials
Coordinate with building contractors in order to implement the project's needs and specifications
Oversee the arrangement and installation of the various design elements, furniture and others
Make sure that the project meets or exceeds expectations
As you can see, based on the many things that an interior designer is tasked with, interior designing is more than just making a space look a lot nicer than before!
Is Interior Design Hard in College?
While challenging, interior design can be a refreshing and exciting major for degree-seeking students whose passions include art and design. After all, the vast majority of the core courses in a bachelor's in interior design are about interior design history, design principles, graphic design and technical drawing.
It's true that an interior design major is no healthcare- or STEM-related major, which means that it's not one of the most difficult majors degree-seeking students can go for.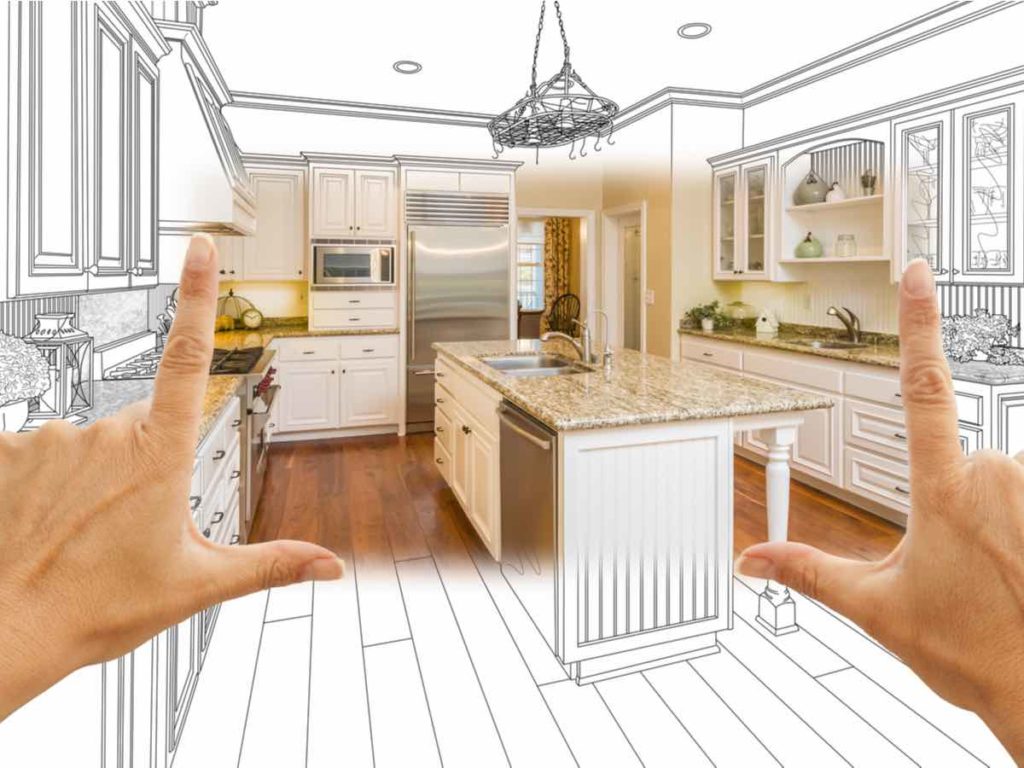 But because it's in the art and design field, interior design can actually be hard.
Creativity — this is something that interior designers must have in order to have a booming career. It's true that creativity is something that can be learned and mastered in college, which means that interior designing can be a wonderful career option for people who are not born particularly artistic. However, the process can be demanding.
This is especially true when the core courses, which establish a solid foundation in the discipline, in the undergraduate interior design curriculum make their presence known.
Some examples of the core courses interior design majors have to take include the following:
Arts and graphics
Building services
Drawing techniques
Fire safety and security systems
History of interior design
Interior design styling
Materials and construction techniques
Unlike many different majors, interior design doesn't have any concentration or specialization.
But the good news is that bachelor's in interior design students can always choose elective courses in order to develop their particular needs and interests. At most colleges and universities, electives available for interior design students include environmental design, professional drawing techniques and 3D printing.
Then there are also minors that undergraduate interior design students can choose from that can add depth to your interior design major or provide you with the opportunity to study things you are passionate about, depending on which ones you select. In any case, minoring can make you a well-rounded student and a more marketable interior designer!
The following are some of the most popular minors among many interior design majors:
Advertising
Art history
Business
Computer science
Entrepreneurship
Environmental studies
Finance
Foreign language
Information technology
Marketing
Philosophy
Psychology
Sociology
Sustainability studies
Web design
Whether you are planning on being a self-employed interior designer or employed by an interior design service agency, the above-mentioned majors can help boost your entrepreneurial skills and professional resume.
Besides being passionate about becoming a successful interior designer one day, you can also increase your chances of successfully completing an interior design program and having a lucrative interior design career by having certain traits and skills, most of which can be honed as you work on your college diploma.
Some of the must-have qualities of interior designer majors include:
Analytical thinking
Budgeting skills
Color sense
Communication skills
Creativity
Detail-oriented
Drawing aptitude
Flexibility
Goal-oriented
Interpersonal skills
Knowledge of design trends and styles
Organizational skills
Problem-solving skills
Spatial balance understanding
Stress tolerance
Team-playing skills
Time management skills
Visual sensitivity
Refrain from assuming that after getting your hands on a bachelor's in interior design you can immediately start applying to interior design service agencies or promoting your interior design business online and offline.
Depending on where you live, you may have to get registered beforehand.
Generally speaking, in the US, you can work as an interior designer right after graduating from college. However, there are some states where you will have to get registered as an interior designer first. This is most especially true if the goal is to be able to work in commercial spaces unsupervised.
These states include:
Florida
Louisiana
Nevada
Washington, DC
Planning to take on interior design assignments in Puerto Rico? Then make sure that you get registered first.
What Jobs Can You Have With an Interior Design Major?
Bachelor's in interior design holders can choose from a wide variety of career options, the majority of which are in the art and design field. They range anywhere from exhibit designing to interior design content writing. Some available job options, however, may leave interior designers feeling underemployed.
Naturally, a degree in interior design paves the way for a lucrative career in interior design.
But because majoring in interior design allows you to acquire a host of transferable skills, you can also consider applying for other jobs after graduation or just in case you grow out of love with being an interior designer someday.
Some of your top options include the following:
Production designer
Median annual salary: $50,878
Job outlook in 10 years: 9%
Simply put, production designers are tasked with creating the visual concept of a theater, film or television production. They are responsible for choosing some of the most crucial design elements, including especially the props and costumes. Needless to say, production designers work closely with directors and producers.
Most employers prefer production designers with a degree in graphic design or any related discipline of study like interior design. Production designers depend on production schedules, which is why they have no fixed working hours.
Graphic designer
Median annual salary: $50,710
Job outlook in 10 years: 3%
Because some of the courses interior design majors have to take are about design concepts, drafting and computer-aided designing, it isn't surprising why interior designers are eligible to work as graphic designers. While employers look for candidates with a bachelor's in graphic design, they also usually consider those with degrees in related fields.
Within 10 years, on average, 23,900 job openings for graphic designers are available per year. While some graphic designers work in advertising and design service agencies, many are self-employed, too.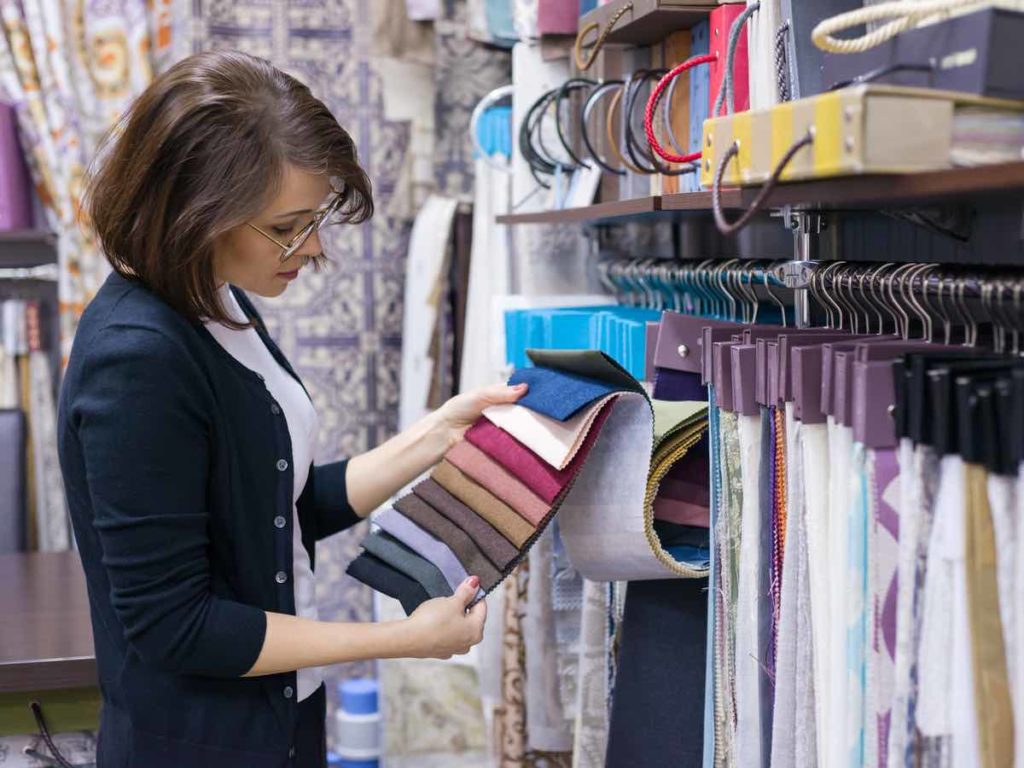 Fashion designer
Median annual salary: $77,450
Job outlook in 10 years: 0%
While there is such a thing as a bachelor's in fashion design, just about anyone who can design and create clothing and accessories very well can work as a fashion designer, either self-employed or employed by an apparel manufacturing company. Some fashion designers also work for production outfits for TV and movie industries.
In the US, it's in New York where the most fashion designers are employed, amounting to 7,650 individuals. Other states with the highest employment level in fashion design are California, Florida, Oregon and Washington.
Exhibit designer
Median annual salary: $57,701
Job outlook in 10 years: 3%

Also referred to as exhibition designers, exhibit design creators or exhibit preparators, exhibit designers are responsible for the creation of fixtures and displays. Their creations are typically seen in events hosted by galleries, museums, libraries, retail stores and others. Some exhibit designers are self-employed, while others are employed by organizations.
The majority of exhibit designers have at least a bachelor's in a related discipline of study, such as fine arts, graphic design or interior design. Some pursue further education as the career can be quite competitive.
Floral designer
Median annual salary: $29,880
Job outlook in 10 years: -20%
While many floral designers work in flower shops, grocery stores and other establishments, some are self-employed. Since those who work independently may choose to produce floral arrangements only when demanded by customers, floral designing can prove to be a lucrative side business for full-fledged interior designers.

Although it's true that the job outlook for floral design is in a decline within the decade, still, around 2,600 job openings are available for aspiring floral designers. But this should not matter for those who wish to run their own flower shops.
Art director
Median annual salary: $100,890
Job outlook in 10 years: 11%
Coming up with the visual style and images in magazines, product packaging and even TV and movie productions — such is what art directors are responsible for. Besides being artistic and creative, it's a must for art directors to be good leaders as well as team players since they usually closely work with other members of the design staff, too.
The majority of art directors are self-employed. Typically, they have a bachelor's degree in fine arts, graphic design or any other related field. It's not uncommon for art directors to start out in another job related to art and design.
Furniture designer
Median annual salary: $62,429
Job outlook in 10 years: 0%
It's no secret that interior designers are the pros when it comes to choosing the right furniture and putting them in the right places, too. However, some bachelor's in interior design holders prefer to design furniture themselves. This way, they also obtain a say in the determination of various elements, from the materials employed to the styling used.
Some furniture designers work in design factories that design and produce furniture for several different manufacturers. But then there are also those who are self-employed, running their own furniture stores.
Interior design writer
Median annual salary: $69,510
Job outlook in 10 years: 9%
Interior design majors working as writers are some of the most reliable when it comes to coming up with interior design-related written content for various media types, ranging from newspapers, magazines, websites to social media sites. Besides being self-employed and freelancers, interior design writers may also work for businesses and companies.
Needless to say, it's not enough for interior design writers to be very good in art and design — it's also a must for them to have superb research and communication skills in order to be able to come up with good and informative content.
Textile designer
Median annual salary: $52,383
Job outlook in 10 years: 9%
As the job title suggests, textile designers are tasked with creating two-dimensional designs that can be used in the production of various types of printable fabrics. Other than making patterns, some of which are new while others can be restyled old designs, textile designers also typically involve themselves in the production process.
While most textile designers have a degree in textile design, others have a degree in a related field. In any case, it's a plus for textile designer hopefuls to possess a background in block printing, screen printing and digital printing.
Sales representative
Median annual salary: $62,890
Job outlook in 10 years: 5%
Interior design degree holders can excel so much better as sales representatives selling interior design-related goods of wholesalers and manufacturers to businesses and organizations. Some of them include electrical appliances, furniture, lighting fixtures, decorative accessories and rugs.
Most sales representatives spend a lot of their working hours traveling to meet with vendors and buyers. It's important for them to be able to work under pressure since their income and job security heavily rely on their performance.
Best Schools for Interior Design
The best colleges and universities for interior design majors are art and design schools themselves or institutions offering good interior design programs. Because interior design schools and degree programs can be more expensive than most, low-income students must carefully consider the cost of attendance (COA).
If the goal is to become one of the most successful interior designers one day, it's not enough that you build a balanced college list — it's also a must that you consider schools with excellent interior design programs.
Here are some of the top interior design schools, some of which you might want to add to your college list:
| | | |
| --- | --- | --- |
| INSTITUTION | COST | ACCEPTANCE RATE |
| Savannah College of Art and Design | $58,517 | 78% |
| Parsons School of Design | $45,601 | 35% |
| Cornell University | $78,992 | 11% |
| New York School of Interior Design | $54,122 | 67% |
| Syracuse University | $75,652 | 69% |
| Drexel University | $75,146 | 77% |
| Fashion Institute of Technology | $25,113 | 59% |
| University of Cincinnati | $28,150 | 76% |
| Rhode Island School of Design | $75,520 | 27% |
| Kansas State University | $25,890 | 94% |
| Auburn University | $32,678 | 85% |
| Virginia Tech | $27,755 | 66% |
| Pratt Institute | $70,358 | 66% |
| Florida State University | $23,126 | 33% |
| Thomas Jefferson University | $41,715 | 64% |
| School of Visual Arts | $69,868 | 72% |
Best Online Universities for Interior Design
Non-traditional students may also get their hands on an interior design degree without having to spend time in a physical classroom, thanks to online schools with interior design programs.
Here are some of the best fully-accredited schools offering good online degrees in interior design:
California State University – Long Beach
Location: Long Beach, California
Cost: $227.50 per credit hour
Accreditor: WASC Senior College and University Commission (WSCUC)
Acceptance rate: 42%
Average starting salary: $37,500 per year
Abilene Christian University
Location: Abilene, Texas
Cost: $283.59 per credit hour
Accreditor: Southern Association of Colleges and Schools Commission on Colleges (SACSCOC)
Acceptance rate: 63%
Average starting salary: $36,500 per year
Atlantic International University
Location: Honolulu, Hawaii
Cost: $400.00 per credit hour
Accreditor: Accreditation Service for International Schools, Colleges and Universities (ASIC)
Acceptance rate: 100%
Average starting salary: $20,100 per year
Just Before You Enroll in an Interior Design Program
If you want a career in the arts and design industry, being an interior designer is definitely a great choice. However, although it can be very fulfilling and rewarding, interior designing can be challenging and stressful, too. But if it's something that you are passionate about, then there is nothing to fear in working on an interior design program in college.
Read Next: Is it Good to Major in Graphic Design?

Disclaimer: The views and opinions expressed in this article are those of the authors and do not necessarily represent those of the College Reality Check.