How Many Volunteer or Community Service Hours for College?
Admission committees at colleges and universities in the United States that consider volunteering in the review process amount to 70%.
Doing volunteer work, therefore, may help college-bound teens get into their dream institutions.
But just how many hours of volunteering do they need to make it happen?
Colleges and universities where volunteer work is one of the admissions criteria do not really indicate their preferred volunteer hours.
The general consensus, however, is between 50 and 200 volunteering or community service hours is good enough for most admissions committee members.
It's also important for students to consider volunteer work that they are passionate about.
About to register for an activity in your community that's looking for willing volunteers?
Below, I will talk about how you can leverage doing some volunteer work to get your hands on a college acceptance letter.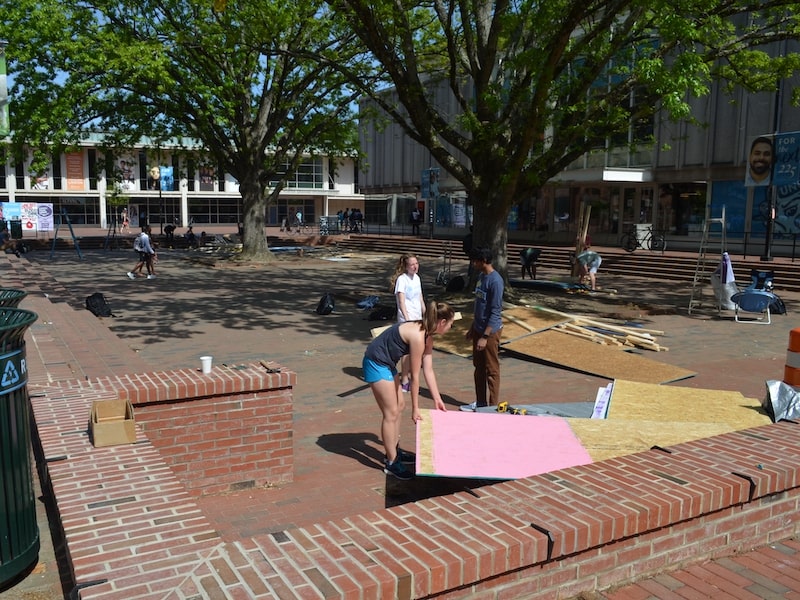 Difference Between Volunteer Work and Community Service
Both volunteer work and community service are unpaid activities performed for the benefit and betterment of the community.
However, volunteer work is always carried out in accordance with one's own free will. Community service, on the other hand, is performed on either a voluntary or mandatory basis.
At first glance, it may seem like volunteering and doing community service are one and the same.
Volunteer work is something that you may or may not do.
So, in other words, it is work that you can do but don't have to. No one will judge you for not volunteering, except maybe some college admissions officers.
What sets community service apart from volunteer work is that it can be performed because you want to or you have to.
If you do community service because you feel it's the right thing to do, you can consider it as some form of volunteer work.
But if you have to render it because of, say, a court sentence, it is then far from being volunteer work.
The following are some of the reasons for performing mandatory community service:
Alternative to criminal justice sanctions
Acquisition of citizenship
Meeting high school graduation requirement
Receipt of social or economic assistance
When community service is carried out on a compulsory basis, more often than not, those who have to do it must complete a certain number of hours for the fulfillment of the reason why it's being done in the first place.
On the other hand, volunteering does not require volunteers to lend a hand for a specified amount of time — they can choose to quit whensoever.
However, when it comes to applying to colleges and universities, doing volunteer work for an amount of time that admissions officers find impressive enough is a definite plus.
But just because volunteerism allows you to voluntarily do it doesn't mean right away that you can do just about any volunteer work that you can come across, such as one that is trouble- and effort-free to partake in, and expect for your application to wow college admissions officers.
Still, it's a must that you opt for something that allows you to develop certain skills and follow your passion in life.
This is vital if you want to increase your chances of getting accepted into the school at the top of your college list.
Related Article: Can You Get Into College Without Extracurriculars?
Do You Need to Volunteer to Get Into College
Colleges and universities with a holistic admissions policy are likely to consider volunteer work as an admissions factor.
Meanwhile, institutions with an open-admissions policy, such as community colleges and online schools, are unlikely to investigate whether or not applicants have volunteered.
Just because you are planning to earn a degree doesn't mean right away that you will have to volunteer so that you can leverage it to your advantage when the college application season arrives.
It's possible for a student to gain admission into a college or university with very little to no volunteer work.
For instance, you are guaranteed acceptance into colleges and universities with 100% acceptance rates, whether or not you did volunteer work in high school.
Some examples are the following, together with their college rankings:
| | | |
| --- | --- | --- |
| NAME | LOCATION | US NEWS RANKING |
| Concordia University-Saint Paul | Saint Paul, Minnesota | #88 in Regional Universities Midwest |
| Dixie State College of Utah | Saint George, Utah | #37 to #48 in Regional Colleges West |
| Granite State College | Concord, New Hampshire | #131 to #171 in Regional Universities North |
| Harris-Stowe State University | Saint Louis, Missouri | #58 to #76 in Regional Colleges Midwest |
| Heritage Christian University | Florence, Alabama | #94 to #122 in Regional Universities West |
| Jarvis Christian College | Hawkins, Texas | #37 to #48 in Regional Colleges West |
| Lindsey Wilson College | Columbia, Kentucky | #84 in Regional Universities South |
| Missouri Western State University | Saint Joseph, Missouri | #119 to #157 in Regional Universities Midwest |
| National University | La Jolla, California | #94 to #122 in Regional Universities West |
| New England College | Henniker, New Hampshire | #142 to #187 in Regional Universities North |
| New Mexico Highlands University | Las Vegas, New Mexico | #94 to #122 in Regional Universities West |
| Sul Ross State University | Alpine, Texas | #94 to #122 in Regional Universities West |
| Thomas More College of Liberal Arts | Merrimack, New Hampshire | #168 to #222 in National Liberal Arts Colleges |
| Union Institute & University | Cincinnati, Ohio | #299 to #391 in National |
| University of Maine at Augusta | Augusta, Maine | #38 to #49 in Regional Colleges North |
| University of Pikeville | Pikeville, Kentucky | #168 to #222 in National Liberal Arts Colleges |
| University of Texas at El Paso | El Paso, Texas | #299 to #391 in National Universities |
| Utah Valley University | Orem, Utah | #94 to #122 in Regional Universities West |
| Wayne State College | Wayne, Nebraska | #88 in Regional Universities Midwest |
| Wilmington University | New Castle, Delaware | #299 to #391 in National Universities |
Take note that some of the institutions mentioned above (and others that didn't make it to the list, too) may still be interested to know whether or not you did volunteer work.
What's more, they may use it as a deciding factor when it comes to choosing between two applicants with pretty much the same academic profiles.
Many online schools have high acceptance rates, too.
Just like traditional colleges and universities with an open-admissions policy, the large majority of them will admit anyone who applies.
This is true for as long as the individual can present a high school diploma or something equivalent to it.
Alas, there are both legit schools and diploma mills in cyberspace.
Needless to say, it's a must that you check beforehand whether or not the online program you are interested in is coming from an accredited institution.
If you believe that going to an open-admissions college or university, whether physical or virtual, will guarantee you a degree no matter what, think again.
Similar to institutions with regular admissions, you will be expected to maintain satisfactory academic progress and meet requirements in order to remain as an admitted student.
Related Article: What is Considered an Extracurricular Activity?
Best Time to Start Volunteering in High School
Any year in high school is the right time for high schoolers to do volunteer work.
Finding the time to volunteer without expecting any compensation can be challenging for busy high school students.
However, the many benefits that can come with the entire experience make volunteering worth it.
Bear in mind that some of the busiest times in the lives of high school students can be found toward the end of their sophomore year and throughout their junior year.
That's because of the many different things they need to do in order to gear up for their impending time at institutions for higher education.
It's not uncommon for many to find that the freshman year of high school is the hardest.
But the general consensus is that the last couple of years in high school are some of the most stressful and draining due to all the things that sophomore and junior students have to juggle — attending the remaining classes, completing college-level courses, preparing and taking standardized tests, applying to colleges and universities.
As a result of this, it's generally a good idea to start doing volunteer work before some of the busiest moments in the lives of high school students make their presence known.
There is no such thing as being too late to engage in volunteerism in high school. With proper time management, it's possible to squeeze volunteer work into your busy schedule.
Although if you want to increase your chances of receiving an acceptance letter from your dream college, the sooner you volunteer, the better!
Here are some of the steps to take to make getting started with volunteering go with as little hitch as possible:
Check with your school. In many instances, there is no need to step foot outside the campus to come across volunteer opportunities. Academic counsellors, libraries, career centers — all of these can be good sources of volunteer gigs. Don't forget to pay your high school's website a visit, too.
Look into local organizations. There is never a shortage of organizations in your community you can volunteer with. All you have to do is look in the right direction. Anything from a farmer's market, soup kitchen, retirement home, animal shelter to a recreational park can offer great volunteer opportunities.
Ask loved ones. Some of the most accessible people who could point you in the right direction are your family members and friends. Some of them could have volunteered at certain establishments or non-profit organizations and had a meaningful time there. Others may have heard of great places.
Consult the internet. There are lots of volunteer opportunities, both local and global ones, on the web. However, just like when searching for something in cyberspace, it's of utmost importance to research to ensure that the organization that is willing to offer you a volunteer position is legitimate.
Besides making sure that you will have plenty of time for college application-related activities during your sophomore and junior year in high school, there is one more reason why getting started with volunteering as early in high school as possible is a wonderful idea.
And it's none other than finding volunteer work that is truly worthwhile.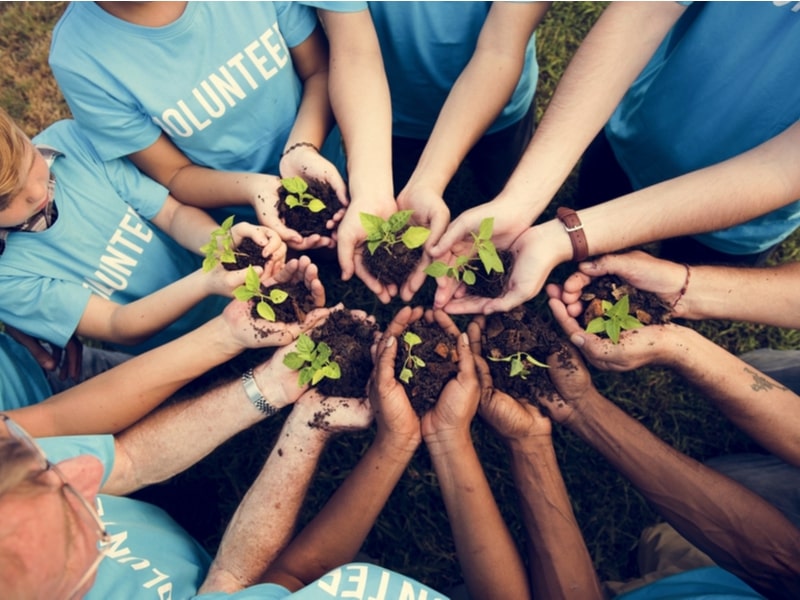 The Common App allows college-bound teens to include up to 10 activities. On the other hand, the Coalition App allows applicants to enter up to eight activities only.
Worry not if you cannot fill in all the available spaces for activities. That's because college admissions officers are looking for quality and not quantity.
It's due to this exactly why it's a good idea to volunteer in high school as early as you can. It will increase your chances of finding volunteer work worthy of being included in your application.
You only need at least one volunteer work that truly shows your passion and leadership skills to make an impact.
Related Article: Is a Job Considered An Extracurricular Activity?
Why Volunteering Looks Good on College Applications
Colleges and universities want students who would make for superb additions to the student body. They prefer those with something great to contribute to the community inside and outside the campus.
Also, colleges and universities like future leaders and history makers to be part of their alumni.
It's true that the GPA, standardized test scores, letters of recommendation and other academic factors are some of the things that can have the most influence on the entire admissions process.
However, institutions for higher education, in particular those with a holistic admissions process, consider non-academic factors, too.
Some of them include geographical residence, talents, personal qualities and, of course, volunteer work.
That's because it allows them to know whether or not the applicant being evaluated is the right fit for them.
Related Article: What Makes College Good a Good Fit
Volunteerism allows admissions officers to have an idea of the things that applicants could bring into the campus community should they get accepted.
In addition, it also enables them to have an impression of what amazing things applicants could offer their communities upon the completion of their respective academic programs.
Here's how volunteer work can help admissions officers evaluate applicants so much better:
Demonstrate passions and beliefs. Diversity benefits not only the students but the institutions themselves, too. It's due to this why admissions officers like to get to know applicants more before deciding. Nothing else can speak volumes about a student more than the kind of volunteer work he or she participated in.
Exhibit leadership skills. Colleges and universities love admitting students who can lead and inspire change. This is why they have a penchant for applicants who volunteered in high school and gained leadership skills in the process. Leadership can serve as a gauge of what someone can do in college and after graduation.
Increase college readiness. The main reason why admissions officers check out SAT and ACT scores (unless a test-optional policy is being followed) is that it allows them to determine whether or not applicants are college-ready. Volunteerism helps students know themselves and what they want, thus priming them for college.
Like to earn a degree but hate that going to college can wreak havoc on the family's savings?
Doing volunteer work, believe it or not, can help bring down the steep cost of attendance. This is most especially true if you volunteer with the right organization or people.
By showing long-term commitment, creating an impact and, in some instances, meeting special requirements, you could get your hands on a scholarship.
Some examples of volunteer scholarships include:
Bonner Scholars Program
Comcast Foundation Leaders of Tomorrow Scholarship
Disabled American Veterans Youth Volunteer Scholarship
Echoing Green Climate Change Fellowship Program
Equitable Excellence Scholarship
Ford Scholars Program
GE-Reagan Foundation Scholarship Program
Gloria Barron Scholarship for Young Heroes
Good Deeds Scholarship
Heart of America Christopher Reeve Award
Jesse Brown Memorial Youth Scholarship Program
National Caring Award
Navin Narayan College Scholarship
President's Volunteer Service Award
Prudential Spirit of Community Awards
State Farm Good Neighbor Scholarship
Stephen J. Brady Stop Hunger Scholarship
Washington Hospital Service League Volunteer Scholarship
Youth Service America Grant
Even after graduation, your volunteer experience can still come in handy.
This is particularly true if you continue volunteering in college.
For instance, volunteering is associated with an increase in employment chances by up to 27%.
What's more, it is said that employers are more likely to opt for applicants with volunteering experience in college than those without it.
So, when it comes to volunteering, it's not just increasing your chances of receiving an offer from a college or university that you can gain.
You can also enjoy increased chances of getting an offer from the employer you like.
Related Article: Nine Scholarship Types Nobody Applies For
Do Colleges Look at Volunteer Hours
Up to 70% of college admissions officers in the US confess that volunteering is one of the things that grab their attention.
They can see how much time you spent on community service and other activities in the Common App, Activities section.
While colleges and universities with holistic admissions do not indicate how many hours applicants should have volunteered, between 50 and 200 hours is considered a good amount of volunteer hours for most colleges.
Less might make it seem like you are not committed to the task enough, and more may make it appear as though you don't have anything else worthwhile to do.
When it comes to volunteering, quality is more important than quantity.
Further, it's a good idea to check that the task you will be partaking in can help develop valuable skills colleges and universities are looking for.
After all, besides college admissions, volunteering will also be beneficial for you during and after earning your degree.
Read Also: Is Reading an Extracurricular Activity? Why and Why Not?

Disclaimer: The views and opinions expressed in this article are those of the authors and do not necessarily represent those of the College Reality Check.