Is English a Good Degree? Myths vs. Facts
Statistics suggest that English is a popular degree — 56,860 English degrees were conferred in 2020. However, your parents and even some of your closest friends say that you should opt for any other more practical and useful degree. And now you may be torn between what your heart is beating for and what everybody else is telling you.
Majoring in English is good for students who would like to have jobs in the media and communication field. As a matter of fact, more than 1.7 million English degree holders in the US are employed. An English major also establishes a solid path toward other scholarly pursuits, such as earning a master's.
No matter if you are still in the process of wondering whether or not you should major in English or you are 100% sure it's what you will declare, continue reading. In this post, you will come across things that can help you realize if English is perfect for you or something else that matches your skills and preferences better.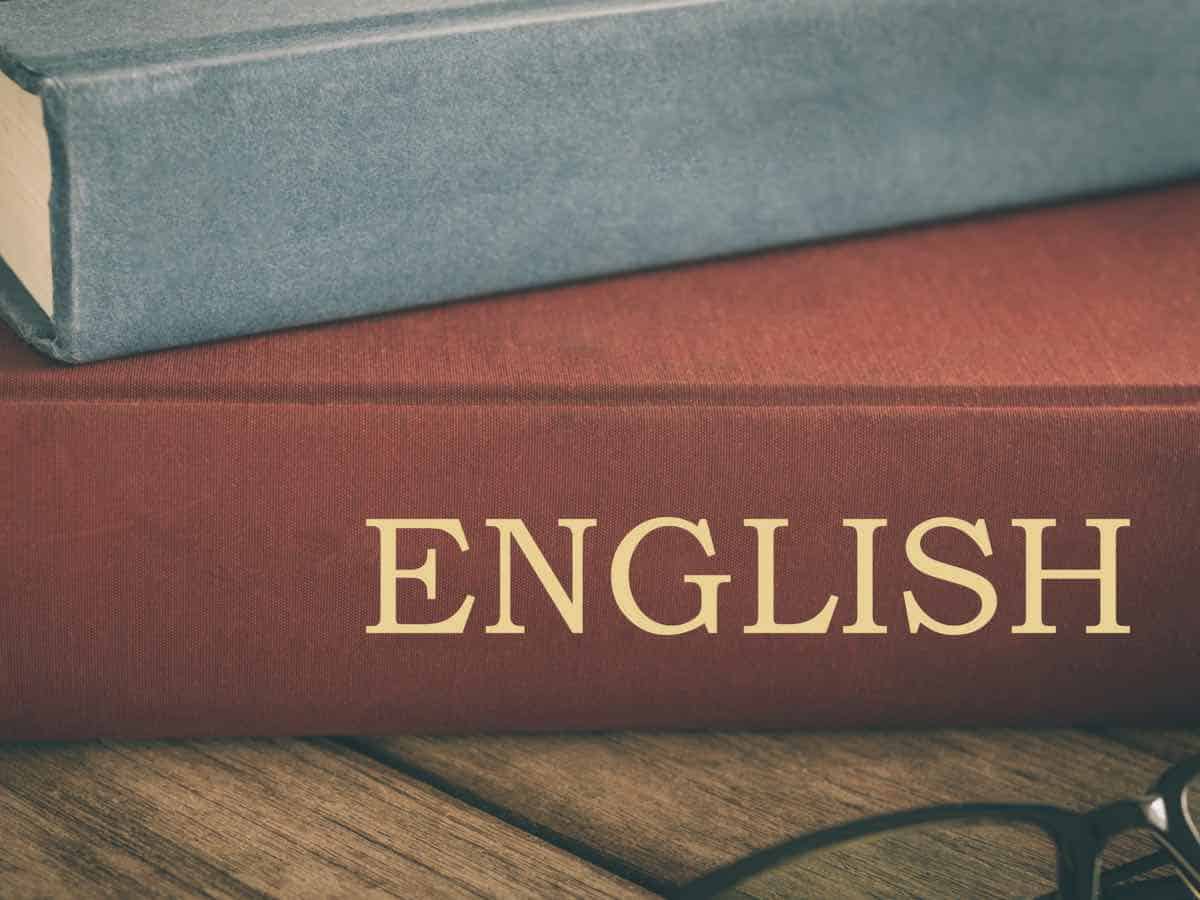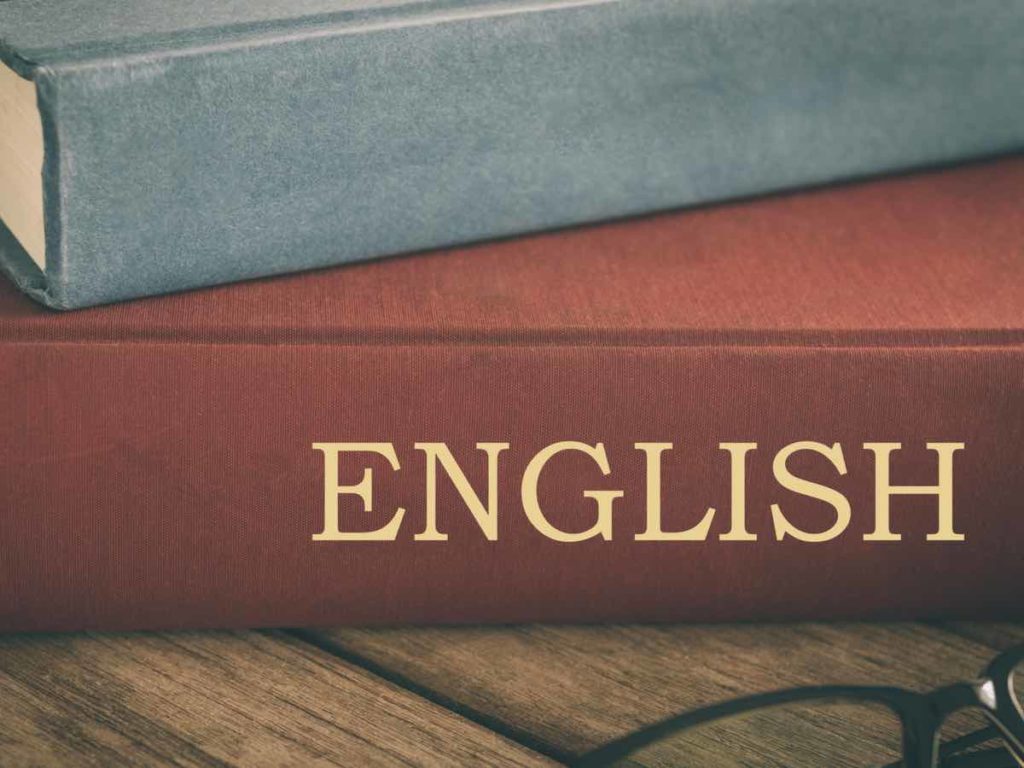 5 Myths About a Degree and Career in English
Various negative things being said about an English degree are mostly based on myths and misconceptions, all of which can be easily debunked. By shedding light on some of the fallacies about majoring in English, one who is considering the discipline of study can declare it as a major more confidently.
It cannot be denied that English is one of the most popular degrees out there. But there is also no denying that it's one of those that receive a lot of bashing, albeit mostly from people who do not have a complete understanding of it.
Here are some of the most common myths about majoring in English and its outcome:
Teachers are what all English majors become after graduation
It's true that many degree-seeking students major in English because they want to work as teachers one day. However, there are also those who major in English because they want to be writers, editors, reporters, announcers, advertising managers, public relations specialists and others.
As a matter of fact, according to a 2009 report by the College English Association (CEA) (Brown, 2009), only 10% of all English majors actually wind up as teachers — some of them go to graduate schools to teach.
English degree holders don't make enough money
According to data from the US Bureau of Labor Statistics (BLS), the median annual salary of bachelor's in English holders is $51,000 — that's 33% higher than the median annual salary across all occupations in the country, which amounts to $34,248.45. It goes without saying that it's not true that you will wind up broke as an English major.
Of course, as always, attending graduate school after completing an undergraduate English program in order to get your hands on a master's in English can help you make even more per year.
No real-world skills are learned by students majoring in English
While it's true that English majors spend the vast majority of their time in college inside classrooms, it doesn't keep them from learning a wide variety of skills that are valued in the workplace.
Critical and analytical thinking, problem-solving, teamwork, solid communication skills — these are just some of the skills English majors acquire and hone.
Make sure that you keep reading because, in a few, you will come across some of the skills you may have that will tell you whether or not majoring in English is right for you.
One's grammar and spelling should be perfect to succeed as an English major
Just because English majors have chosen a discipline of study that centers on the English language doesn't mean right away that they know everything. Here's a fact: professionals with a bachelor's in English, from time to time, also call for the assistance of editors in order to make sure their works are flawless.
Not particularly happy with your written and verbal communication skills? Majoring in English and picking a complementary minor or two can help turn you into a better communicator.
There are no jobs available for English majors to grab
Earlier, we dispelled the myth that teaching is the only job English majors can have. Needless to say, it's also not true that being jobless is a major concern for those with an undergraduate degree in English.
As a matter of fact, BLS says that, in 2019, more than 60% of bachelor's in English holders were employed.
On the other hand, more than 40% of employed individuals who finished an English program had a master's.
How Do I Know If an English Degree is Right for Me?
Degree-seeking students who value good communication and would like to take on jobs that allow them to disseminate information in the future could find academic and career satisfaction in earning an English degree. For most, majoring in English is the first step to becoming teachers, writers, announcers, etc.
Fret not if you are about to enroll in the college that has just sent you an acceptance letter and you haven't made up your mind as to which field or concentration you should focus on.
That's because you have the entire first two years of your college life to think about it.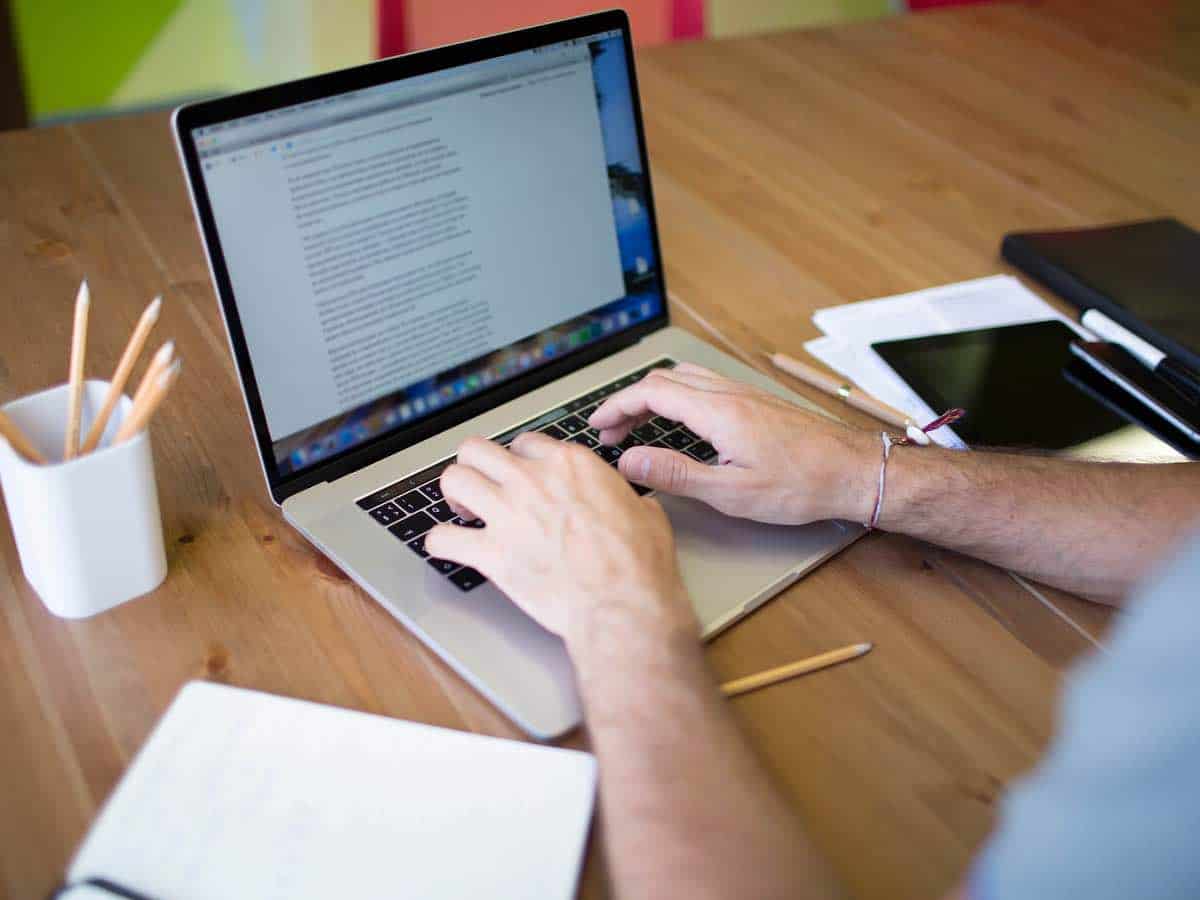 But if you want to have a clue right now about whether or not earning an English degree is right for you, all you have to do is answer either "yes" or "no" to the following questions:
Have you always been praised for having strong grammar and spelling?
Do you love to read as well as share what you have read?
Are you comfortable speaking in front of an audience or in public?
Do you love finding ways to entertain yourself and others?
Do you find yourself researching non-stop until you have uncovered the truth?
Have you always considered yourself someone creative and imaginative?
Have you been fascinated with history, culture, traditions, etc. all your life?
Are you willing to spend the next four years of your academic life studying hard?
If you answered mostly "yes" to the questions above, then there is a huge possibility that you will succeed in college as well as find your future career satisfying and rewarding if you will major in English.
Still, it's a must that you also explore your other options and see how each one of them compares with English. But if the college application season is here and you haven't made up your mind yet, that's okay — up to 50% of all freshman students enter college undecided anyway.
Is English Major Hard in College?
English is one of the easier degrees available. However, it doesn't mean that students can earn it without exerting enough effort and hard work. Just like when majoring in any other academic area, it's important for degree-seeking students to study very well in order to graduate and enjoy increased job marketability.
It's no secret that college is costly. Everyone knows, too, that it's harder than high school. This is why you will surely need to work harder in college than in high school if you want to be able to complete your chosen program.
As an undergraduate English student, which allows you to study both writing and literature, you can choose to focus on a specific English degree. However, you can also opt for a much broader degree that includes all aspects of the English language and still have a concentration in which you can specialize.
Therefore, you may get your hands on an English degree with a concentration in a discipline of study — you have a general knowledge of the English language as well as a specialty.
Some of the most popular examples of English major concentrations are the following:
American literature
British literature
Composition and rhetoric
Creative writing
Digital humanities
Eighteenth-century literature
Ethnic studies
Film studies
Humanities computing
Literary and critical theory
Medieval and renaissance studies
Multicultural American literature
Place studies
Poetics
Rhetoric and composition
Studies in the novel
Women's and gender studies
Different colleges and universities with English programs may offer different concentrations. As a result of this, if there is a particular concentration that you have in mind while still in the college-application process, it's a good idea to examine a school's English program carefully before adding it to your college list.
Besides concentrations, you can also choose from various minors that complement an English major. However, you can also pick a minor purely according to your passion or interest.
In any case, some of the most common minors pursued by many English majors include:
Advertising
Business
Communications
Creative writing
Economics
Education
Foreign language
History
Humanities
International studies
Journalism
Linguistics
Marketing
Philosophy
Political science
Psychology
Public relations
Religious studies
Theater arts
Women's studies
11 Jobs You Can Do With an English Degree
Besides being popular, an English degree is also versatile. As a matter of fact, it allows English majors to take on a variety of jobs, in particular those in the media and communication field. Earning a master's in English allows holders to apply for the same jobs, but usually with higher salaries and more stability.
Earlier, we debunked the myth that English majors are jobless or don't make enough money.
If you are planning on earning a degree in English but you just need a little push to finalize your decision, just take a look at some of the things that you can do upon completion of the program:
Technical writer
Median annual salary: $78,060
Job outlook in 10 years: 12%
Working as a technical writer, your primary role is to make complex pieces of information so much easier to understand and present them in the form of instruction manuals, journals, articles, how-to guides and many others.
Editor
Median annual salary: $63,350
Job outlook in 10 years: 5%
Plan, review and revise content for publication purposes — these are the tasks carried out by an editor on a day-to-day basis. He or she should be able to work very well in a stressful environment as there are deadlines to beat.
Market research analyst
Median annual salary: $63,920
Job outlook in 10 years: 22%
A market research analyst is someone who is tasked with studying market conditions and investigating potential sales of a product or service. Besides an English degree, strong analytical, math and problem-solving skills are essential.
Advertising manager
Median annual salary: $133,380
Job outlook in 10 years: 10%
The key role of an advertising manager is simple: plan and manage programs and campaigns in order to generate interest in the client's product or service. Most advertising managers are working in advertising agencies.
Public relations specialist
Median annual salary: $62,800
Job outlook in 10 years: 11%
Someone who specializes in public relations creates and maintains a client's positive image. He or she works in an office but also occasionally travels in order to attend events. A public relations specialist may work for a person or an organization.
Social media manager
Median annual salary: $133,380
Job outlook in 10 years: 10%
Paired with internet and social media savviness, an English degree allows you to work as a social media manager. As the name suggests, your role is to create social media programs or events in order to create product or service buzz.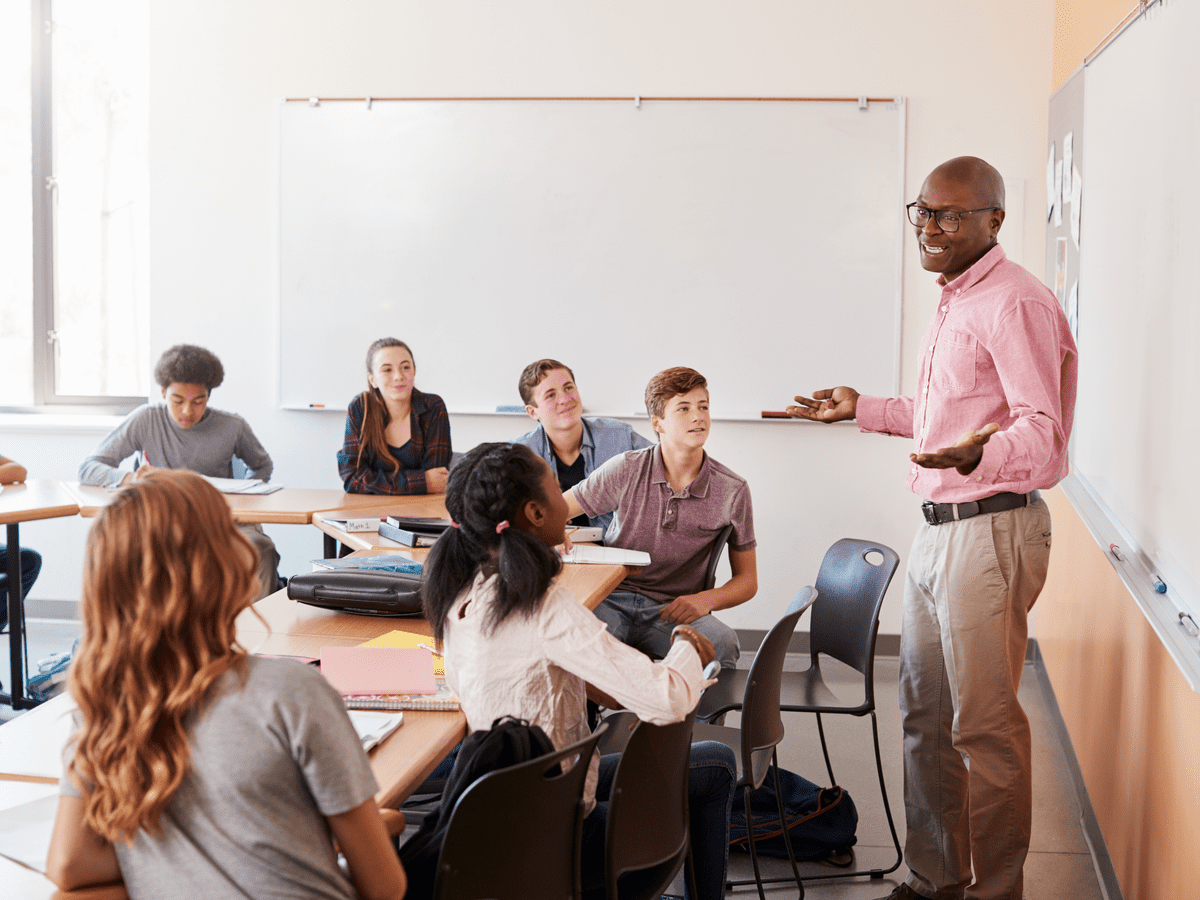 High school teacher
Median annual salary: $61,820
Job outlook in 10 years: 8%
Everyone knows what high school teachers do: prepare and teach lessons and administer various activities that will prepare students for college. To become a high school teacher, a certification or license is sometimes required.
Librarian
Median annual salary: $61,190
Job outlook in 10 years: 9%
In most instances, a degree in English would suffice for an individual to be able to work as a school librarian. However, to be able to work as a public librarian, one would be required to have a master's in library science (MLS).
Interpreter
Median annual salary: $49,110
Job outlook in 10 years: 24%
Simply put, as an interpreter, your work revolves around converting pieces of information from one language to the other. It goes without saying that minoring in foreign language in college is a definite must for employability.
Announcer
Median annual salary: $45,810
Job outlook in 10 years: 15%
The vast majority of announcers work in radio and TV studios. Some work full-time, while others work part-time. There are announcers, too, who are self-employed. Work schedules of announcers can be quite unpredictable and hectic.
Reporter
Median annual salary: $48,370
Job outlook in 10 years: 6%
Working as a reporter, you are responsible for keeping the public updated on current events as well as other relevant pieces of information. Your schedule can vary tremendously, and traveling is common if you are working on radio or TV.
Related Article: 20 Most Employable Degrees
Famous People Majored in English
Refrain from assuming that English majors spend their entire lives teaching or typing.
If truth be told, many celebrities who went to college majored in English — some of them attended college when they were already household names, while others did so before entering show business.
Here are just a few celebrities with an English degree:
Emma Watson
She was already famous and appointed UN Women Goodwill Ambassador when Watson completed an English major at Brown University, which is an Ivy League school that's ranked #14 in National Universities by US News.
James Franco
In 2006, Franco felt unhappy with his career and decided to attend UCLA in order to major in English, where he graduated with a 4.0 GPA. Some of his credits were earned outside of the campus while working in movies.
Bradley Cooper
Before entering show business, Cooper entered Villanova University as a freshman student but transferred to Georgetown University the following year. In 1997, he earned his bachelor's in English from the prestigious school.
Jon Hamm
Popularly known for his portrayal of Don Draper on the hit TV series Mad Men, which ran from 2007 to 2015, Hamm attended the University of Missouri, which is Missouri's largest university, where he earned an English degree.
Renee Zellweger
The titular star of the movie Bridget Jones's Diary received her bachelor's in English at the University of Texas at Austin. It was in 1991 when Zellweger graduated from it, which US News ranks #38 in National Universities.
Hugh Grant
Grant attended New College, which is a constituent institution of the prestigious University of Oxford, where he earned an English degree. By the way, he graduated from college with second-class honors.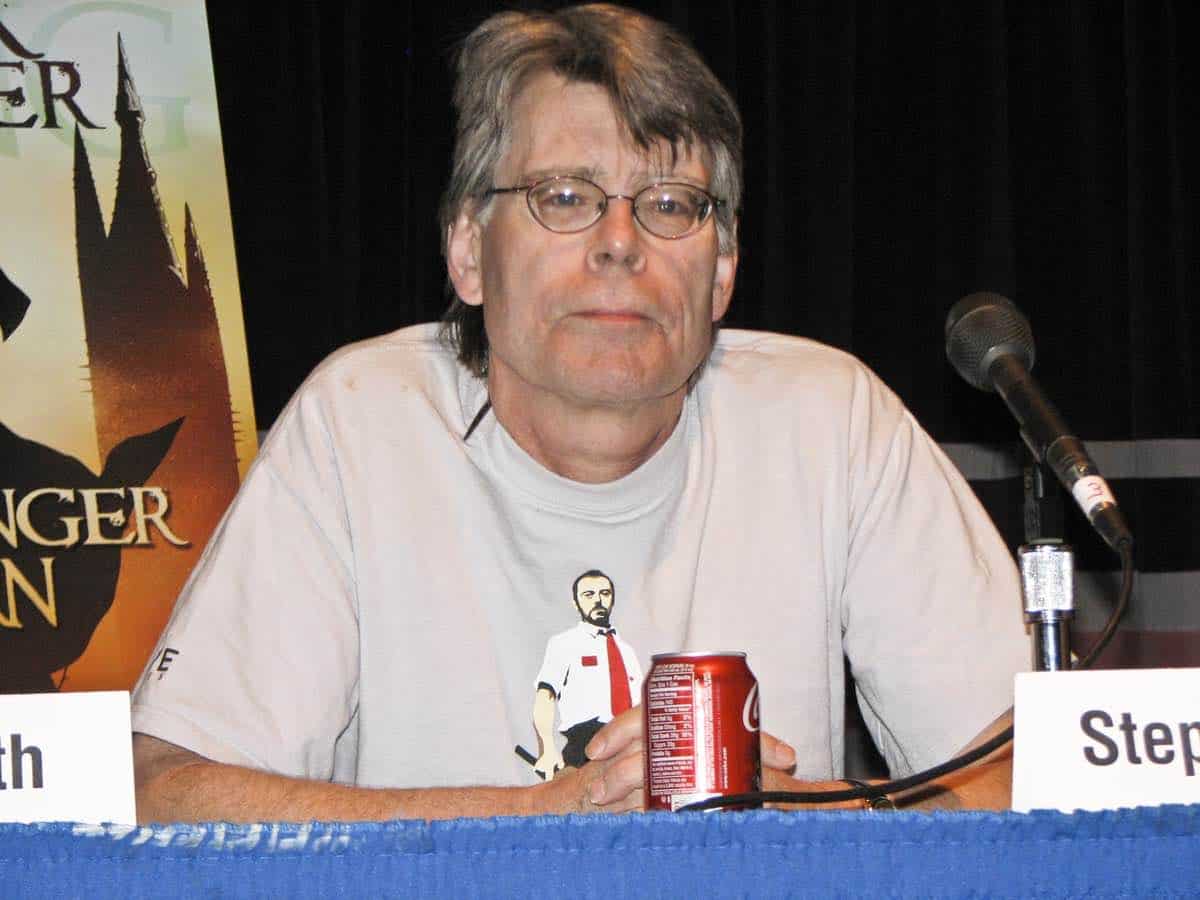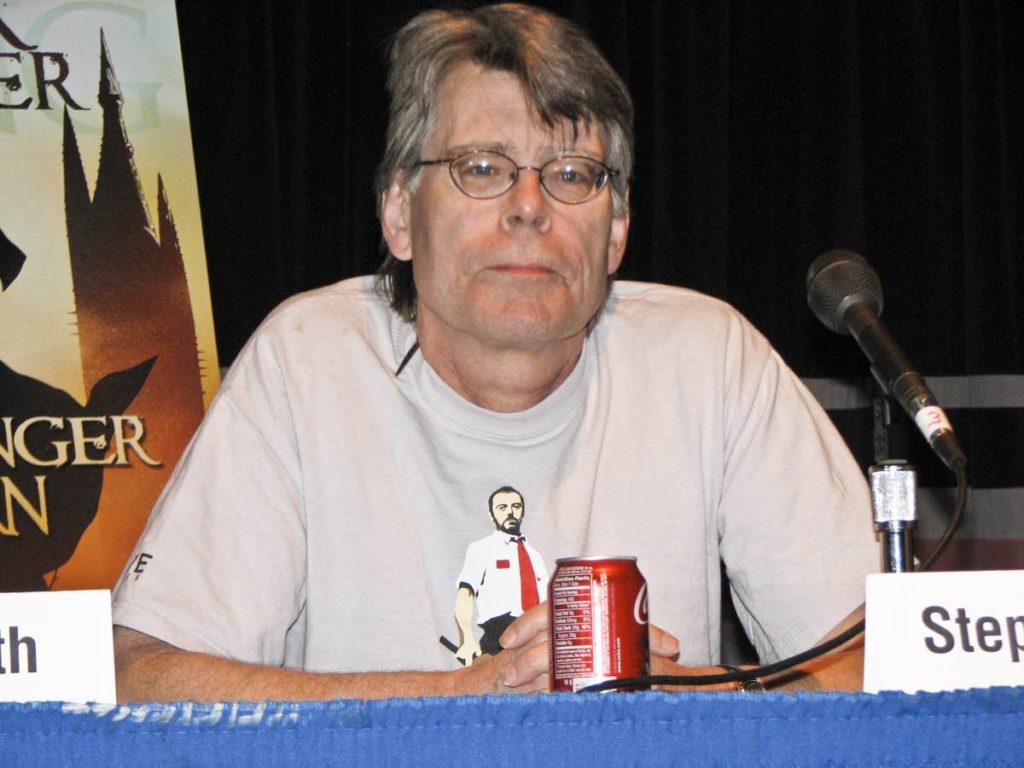 Stephen King
New York Times bestselling novelist King, who has published more than 60 books, some of which have been adapted into movies and comic books, has a degree in English from the University of Maine, where he graduated in 1970.
Best Schools for an English Degree
Because English is a quite popular major, one who is planning to earn it can stand out in the job market by completing a good English program. Fortunately, some of the top English programs are from highly ranked institutions, thus allowing students to have the best college experience and degree, too.
It's not uncommon for many college-bound teeners to visit the website of US News to check out rankings.
Want to seek the assistance of the popular college ranking site in your quest to find a college or university where you could fulfill your dream to major in English? Here are some of US News' top picks:
| | |
| --- | --- |
| INSTITUTION | US NEWS RANKING |
| Princeton University | #1 in National Universities |
| Columbia University | #2 in National Universities |
| Harvard University | #2 in National Universities |
| Massachusetts Institute of Technology | #2 in National Universities |
| Yale University | #5 in National Universities |
| Stanford University | #6 in National Universities |
| University of Chicago | #6 in National Universities |
| University of Pennsylvania | #8 in National Universities |
| California Institute of Technology | #9 in National Universities |
| Duke University | #9 in National Universities |
| Johns Hopkins University | #9 in National Universities |
| Northwestern University | #9 in National Universities |
| Vanderbilt University | #14 in National Universities |
| Washington University in St. Louis | #14 in National Universities |
| Cornell University | #14 in National Universities |
| Rice University | #17 in National Universities |
| University of Notre Dame | #19 in National Universities |
| University of California – Los Angeles | #20 in National Universities |
| Emory University | #21 in National Universities |
| University of California – Berkeley | #22 in National Universities |
Planning on taking your bachelor's in English to graduate school in order to earn a master's in English?
Then consider adding the following, which, according to US News, are the top universities for a graduate degree in English, to your college list (in descending order):
University of California – Berkeley
Yale University
Harvard University
Princeton University
Stanford University
University of Chicago
University of Pennsylvania
Columbia University
Cornell University
University of Michigan – Ann Arbor
University of California – Los Angeles
University of Virginia
Brown University
Duke University
Johns Hopkins University
Northwestern University
CUNY Graduate School and University Center
Rutgers University – New Brunswick
University of Texas – Austin
New York University
Just Before You Enroll in an English Program
English is one of the most popularly taken and conferred degrees in the US. It's also one of those surrounded by all sorts of myths and misconceptions, which is why some college-bound high schoolers steer clear of it.
Above, we discussed some of the most important things every degree-seeking student who would like to major in English should know about. If your desire to earn an English degree strengthened after checking out this post, chances are that majoring in it could be one of the best decisions of your entire academic life.
Read Next: Is Biology a good degree?
References:
Brown, K. (2009). What Can They Do with an English Major?: Showing Students the Breadth of the Discipline through the Introductory Course to the Discipline and Advising. CEA Forum, 38(2).

Disclaimer: The views and opinions expressed in this article are those of the authors and do not necessarily represent those of the College Reality Check.