Due to my work I often with Chinese colleagues and every time I talk to them I wish I was able to speak Mandarin.
I believe more people will work for Chinese companies in the very near future, and if you are wondering if it's smart to major in Mandarin or Cantonese, here's my answer based on experience.
Chinese is a good major because it allows for mastery of a second language, and bilinguals have more competitiveness in the job market. Nearly half a million people with a bachelor's in Chinese Language and Literature are a part of the workforce, earning an average annual salary of $72,080.
Considering being an international student? Then Chinese may be one of the best majors for you as, at most colleges and universities, Chinese majors are required to study abroad for a semester or an entire year.
Future Chinese majors can choose between Chinese Language or Chinese Language and Literature.
In any case, continue reading if you are thinking about majoring in Chinese in college. This post will provide you with just about everything you need to know about the Chinese major, including which institutions you should consider attending, what to expect in your studies, and which careers are available for you to choose from.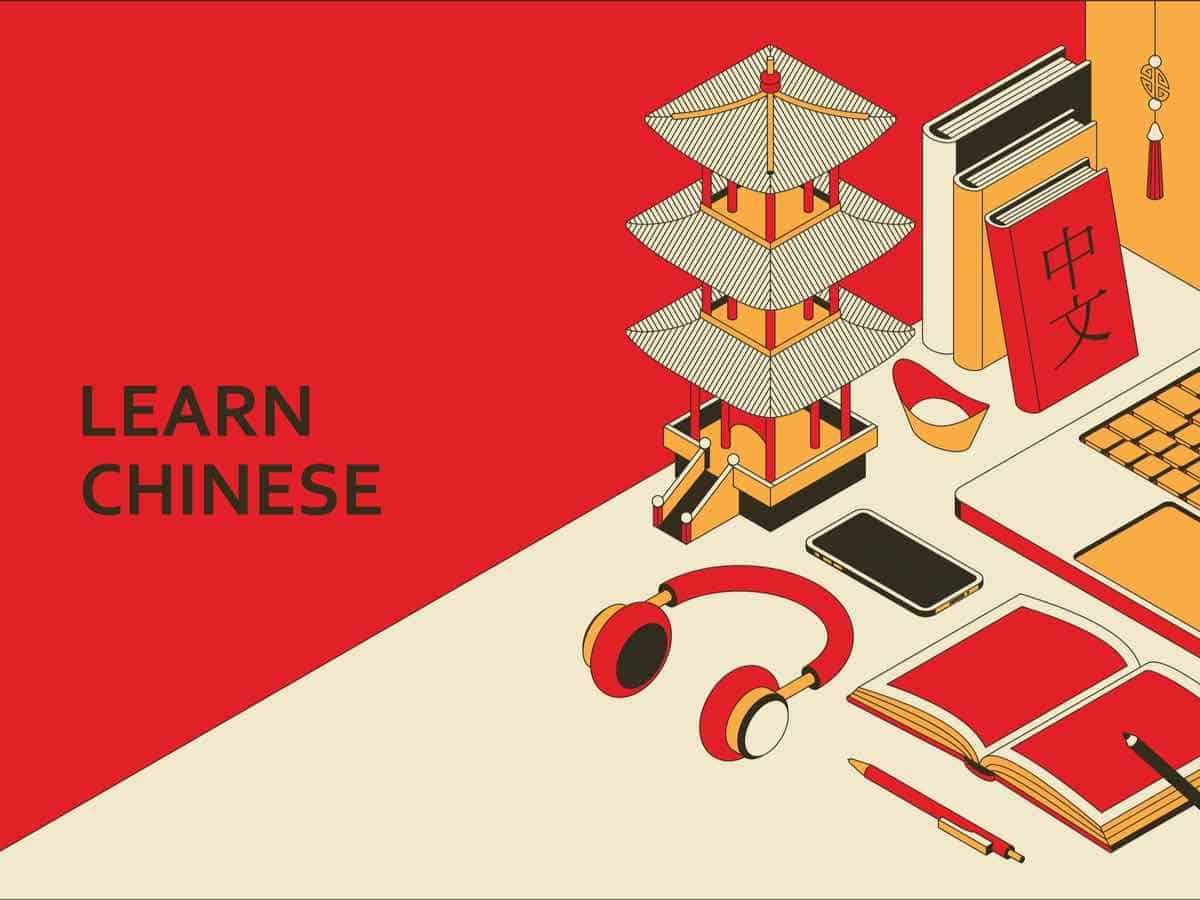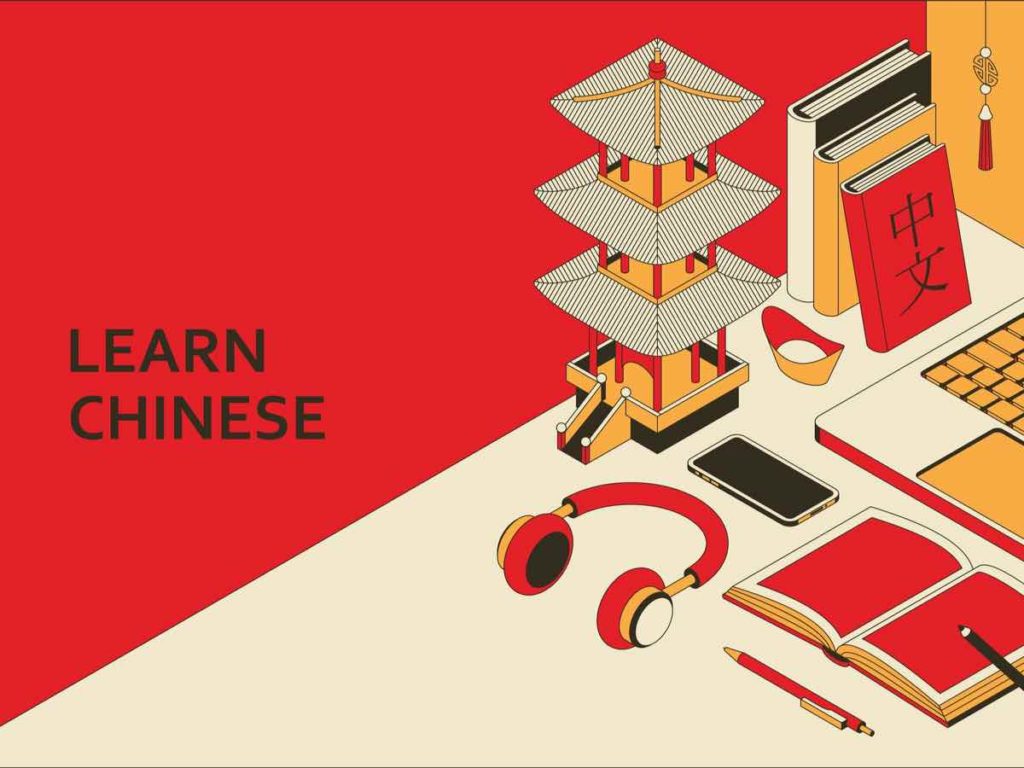 Who Should Major in Chinese?
Individuals who plan on taking career paths where proficiency in at least two languages is an advantage should consider majoring in Chinese. It's also a suitable college major for degree seekers who genuinely want to learn the Chinese language as well as China's history, culture, economics and politics.
The University of People, which is a private non-profit 100% online learning institution, ranks Chinese #1 in its 12 Most Important Languages to Learn in 2022 listing.
With almost 1.3 billion people on the planet speaking Chinese, it isn't really surprising.
Definitely, choosing to major in Chinese may be the smartest step you can take in your life as a college student if you are planning on working in industries where having a second language, particularly Chinese can prove to be an asset.
And if you are thinking about migrating to China to work there, deciding to major in Chinese certainly makes a lot of sense.
China is one of the four oldest civilizations. And if the distant past is your passion and Chinese history fascinates you, feel free to consider adding Chinese to the top of your list of college majors.
Is Majoring in Chinese Hard?
When majoring in Chinese, students learn not only about the history, culture, economics, politics and a few other important things about China — they also learn how to speak the language spoken in China.
Chinese majors can expect to take beginner-, mid- and advanced-level Chinese language classes.
As a matter of fact, they can also assume to partake in the core courses, which we will mention in a few, in Chinese. What makes learning Chinese tricky is that the language has over 50,000 characters. Educated Chinese know an average of almost 10,000 of them, but knowing up to 3,000 characters is usually enough to let you read a newspaper.
Some colleges and universities in the US offer a bachelor's in Chinese Language, while others offer a bachelor's in Chinese Language and Literature. There are also some that may offer both degrees.
But degree-seeking students enrolled in them practically learn the same things. As expected, however, the curriculum can vary between programs as well as between schools. If you want something that suits your needs and preferences to a T, consider checking out a school's program content beforehand.
These are the core courses you might take as a junior and senior year Chinese major student:
Advanced classical Chinese
Chinese in intercultural communication
Chinese in modern society
Chinese through literary masterpieces
Masterpieces of Chinese literature
Modern Chinese
Topics in Chinese through media
Translating and interpreting Chinese
At many colleges and universities, undergraduate students who are majoring in Chinese are required to fly to China and take some courses there, so you must be willing to leave your family and friends behind for a while.
You may have to study in China for a few weeks only or the entire semester. But you may also have to study there for a full academic year. How long you will have to become an international student will depend on the program you are working on or the institution you are attending. Needless to say, Chinese majors should be willing to travel.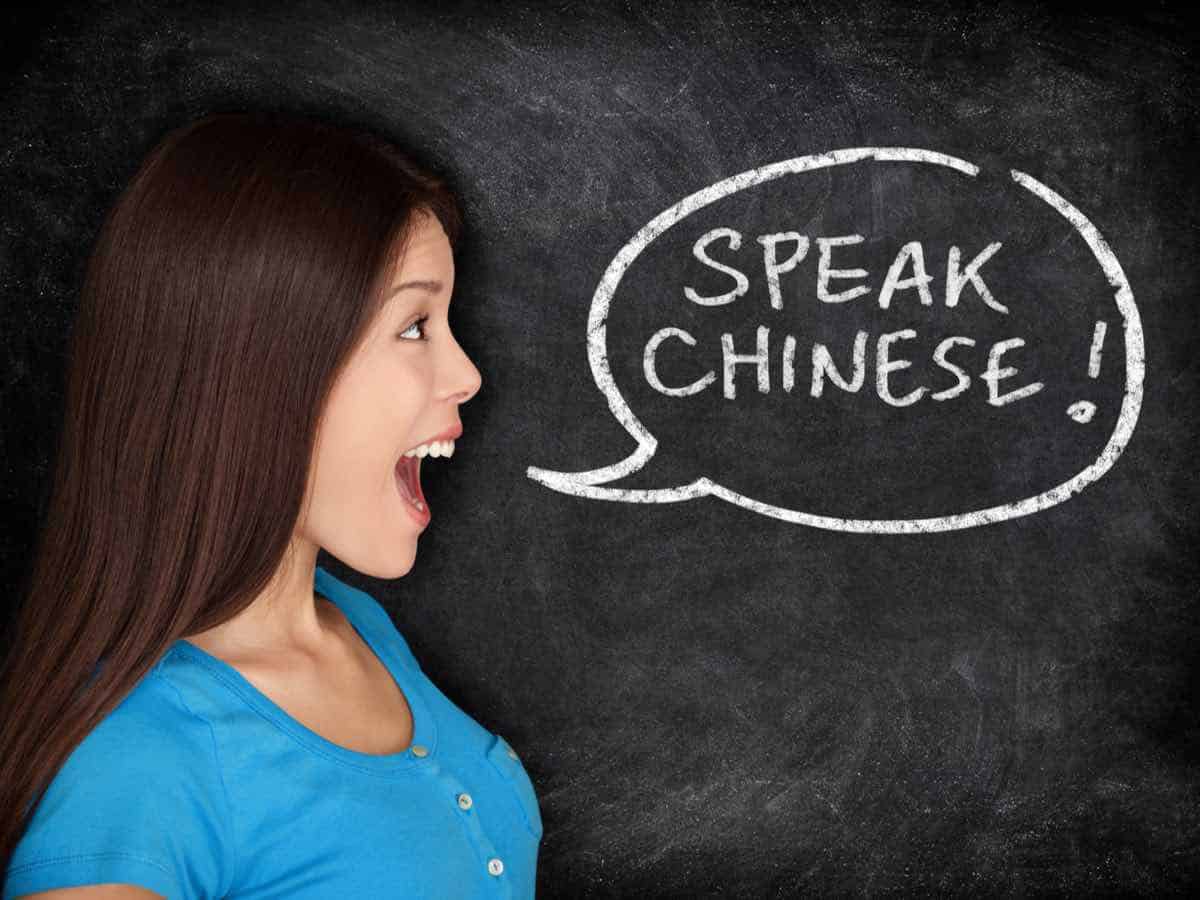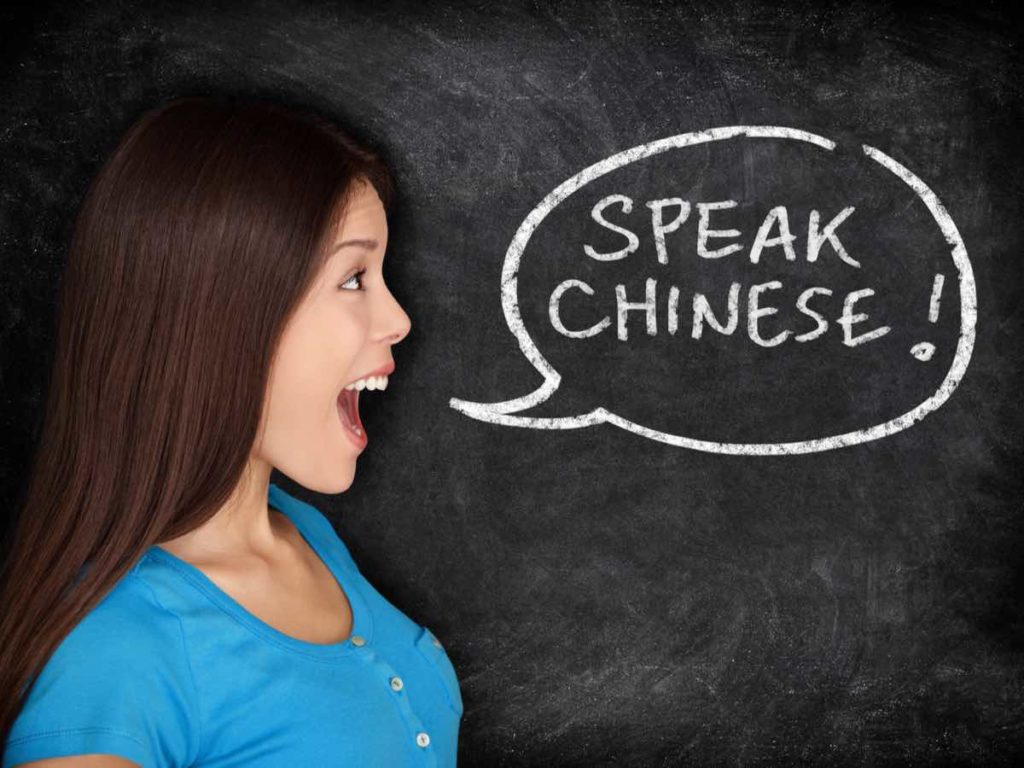 Pairing a Chinese major with a complementary minor can increase your skills and thus make your resume a total standout. Of course, it will help a lot if you have already decided on a particular career path to take.
Here are some of the most popular minors among undergraduate students who are majoring in Chinese:
Business
Climate change
Communication disorders
Computer science
Economics
Finance
Hospitality management
Marketing
Media literacy
Non-profit studies
Tourism management
Chinese Major Careers and Salaries
Majoring in Chinese opens doors for various job opportunities where fluency in speaking both English and Chinese is a requirement or can be an asset to employers. Some of them include interpreting, translating, tutoring and transcription jobs. Chinese majors are eligible for many local and international jobs.
Here are just a few examples of careers where being a Chinese major can make you marketable:
Interpreter or translator
Median annual salary: $49,110 per year
Job outlook in 10 years: 24%
Chinese majors make for some of the most eligible interpreters or translators for various industries, from schools, hospitals to courtrooms, where people have to speak or write from English to Chinese or vice versa. Up to 30% of interpreters and translators in the country are employed by companies providing professional or technical services.
Closed captioner
Median annual salary: $60,380
Job outlook in 10 years: 3%
Also sometimes referred to as caption editors, closed captioners are individuals who add or edit the subtitles that can be seen at the bottom of TV programs, movies and video recordings. Besides being fluent in Chinese, it's also important for Chinese majors to be very good at using computer software programs required for the job.
Medical transcriptionist
Median annual salary: $30,100
Job outlook in 10 years: -7%
The primary role of medical transcriptionists is to listen to voice recordings made by physicians and other healthcare professionals and then convert them into written documents and reports. Some medical transcriptionists are self-employed, while others work for transcription agencies. An understanding of medical terminologies is a definite must.
Customer service representatives
Median annual salary: $36,920
Job outlook in 10 years: -1%
Chinese majors are highly qualified to work as customer service representatives for businesses and companies whose target audiences include English- and Chinese-speaking individuals. Depending on where they work, customer service representatives have to use a telephone, computer or other office equipment.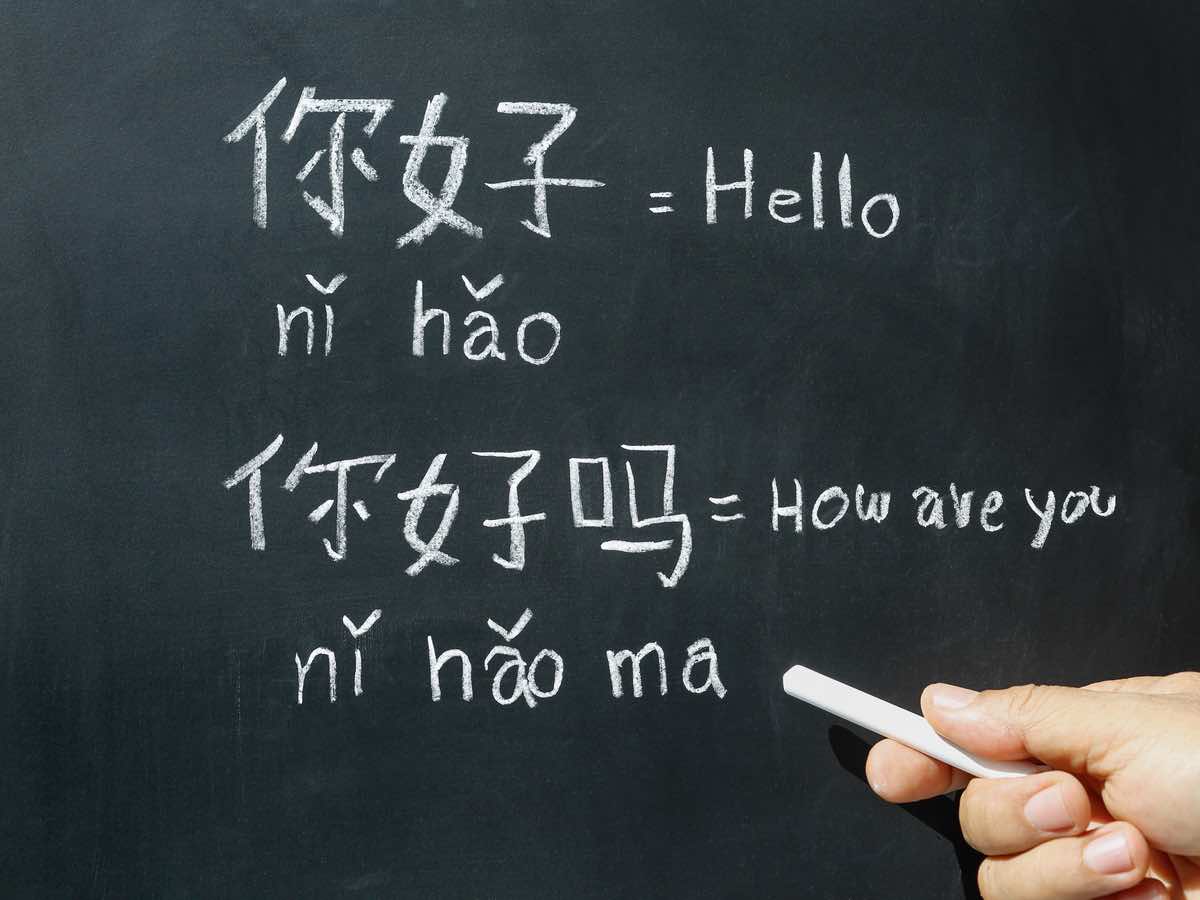 English or Chinese tutor
Median annual salary: $36,470
Job outlook in 10 years: -5%
As the job title suggests, what English or Chinese tutors do is instruct individual students or a small group of learners on how to speak English or Chinese, depending on their native language. Many English or Chinese tutors these days specialize in helping students gear up for standardized tests or admission exams.
Best Schools for Chinese Major
The best schools for degree seekers who wish to major in Chinese are those with excellent bachelor's programs in Chinese Language and/or Chinese Language and Literature. Many of them are prestigious and expensive ones, but there are also public and state institutions with cheaper tuition for in-state students.
Here are some of the top US colleges and universities recommended for Chinese majors:
| | |
| --- | --- |
| INSTITUTION | ESTIMATED COA |
| Harvard University | $75,891 |
| Stanford University | $78,218 |
| Dartmouth College | $80,184 |
| Washington University in St. Louis | $79,586 |
| Pomona College | $75,094 |
| University of Notre Dame | $76,883 |
| Carnegie Mellon University | $76,760 |
| University of California – Los Angeles | $36,787 (in-state) and $66,541 (out-of-state) |
| Georgetown University | $78,754 |
| Tufts University | $79,000 |
| Middlebury College | $76,946 |
| Emory University | $72,884 |
| Swarthmore College | $73,689 |
| Wellesley College | $78,270 |
| Hamilton College | $74,670 |
| Colgate University | $77,580 |
| Williams College | $66,540 |
| Wake Forest University | $77,278 |
| University of California – Berkeley | $41,528 (in-state) and $71,282 (out-of-state) |
| Davidson College | $73,175 |
Best Schools for Chinese Major
Thanks to the internet, it can be very easy for non-traditional students, especially those who are already working, to earn a college degree, including a bachelor's in Chinese Language or Chinese Language and Literature.
Best Online Schools for Chinese
If the goal is to learn and master Chinese, it's a wonderful idea to enroll in an institution in China that gives students all over the planet the opportunity to become fluent Chinese speakers through online classes. The following are some Chinese colleges and universities where you can major in Chinese online:
Beijing Language and Culture University
Dalian Neusoft University of Information
Tianjin International Chinese College
Chinese Language Institute
Culture Yard Language School
Just Before You Major in Chinese
Besides learning how to speak one of the hardest languages to learn, majoring in Chinese also prepares you for taking various career paths where bilingual individuals are sought after.
Opt for a bachelor's program in Chinese Language or Chinese Language and Literature that includes studying in China for some time in order to have a sense of the history, culture, economics, politics and others in a country where Chinese is the official language. You may also major in Chinese at an online school that's actually located in China.
Related Questions
Are there benefits to speaking Chinese other than career-related ones?
According to scientists, learning how to speak Chinese exercises the brain more than learning how to speak any other language. Doctors agree that keeping the brain active may help delay the symptoms of Alzheimer's disease and keep the mind working for longer.
What is the language that's easiest for English speakers to learn?
Because it is closely related to English, Frisian is considered the easiest language for English speakers to learn how to speak. Also known as West Frisian, it's spoken by the people of the province of Friesland, which is located north of Germany and the Netherlands.
Read Next: Is Japanese a Good Major?

Disclaimer: The views and opinions expressed in this article are those of the authors and do not necessarily represent those of the College Reality Check.