Excelsior College Review [Accreditation, Rankings, Majors, Aid, etc.]
Excelsior College is #9 in America's Best Online Learning Schools 2022 by Newsweek and #8 in Best for Vets Colleges 2021 by Military Times. With high ratings, you may be wondering if it's the right online school for you.
Excelsior College is a good online school for adult learners with college, exam, training and experience credits. It's also suitable for Spanish-speaking students, courtesy of its Adelante program. To date, Excelsior College has helped over 182,000 students earn their undergraduate or graduate degrees online.
Related Article: Best Online Colleges in the US
Don't stop reading now if you are planning on applying to Excelsior College.
Below, you will come across everything you need to know about this institution, from whether or not it's accredited to matters pertaining to admissions, cost and financial aid.
Excelsior College Accreditation
Because it is accredited by an accrediting agency that is recognized by both the US Department of Education and the Council for Higher Education Accreditation (CHEA), it is evident that Excelsior College is not a diploma mill. The first time the online school achieved an accredited status was in 1977.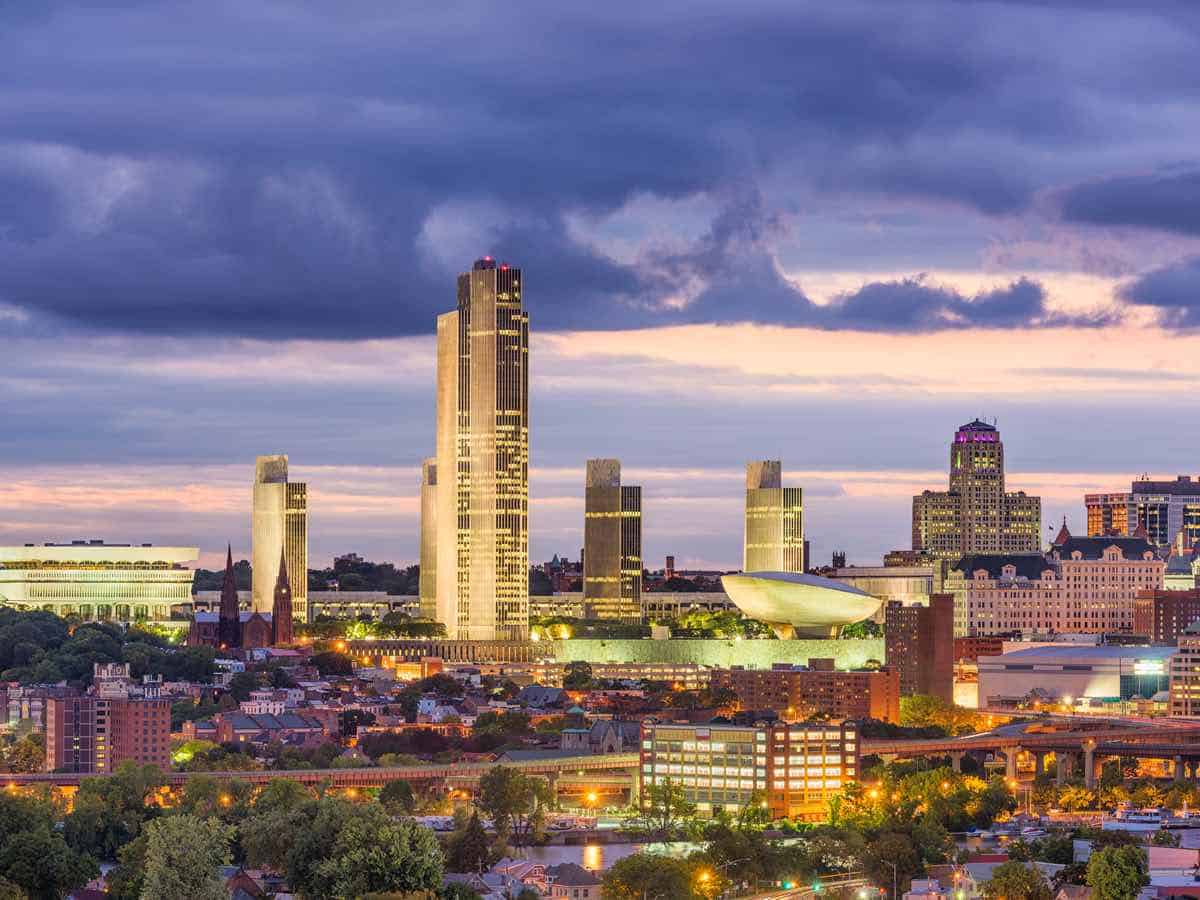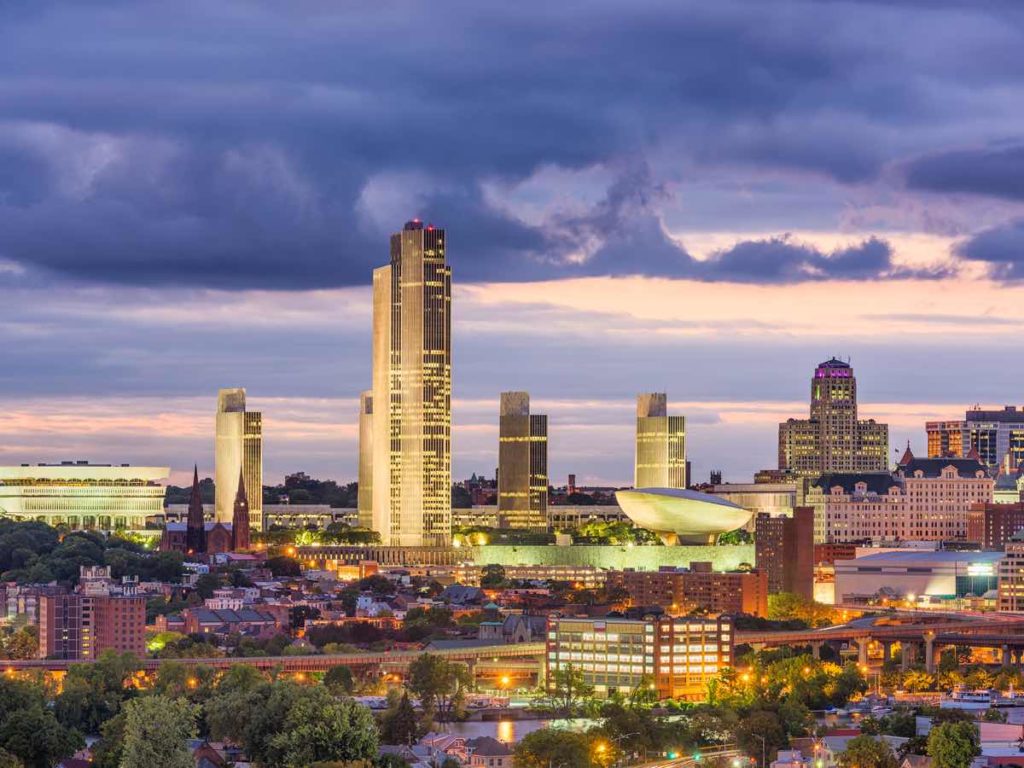 Excelsior College is accredited by an accrediting agency that has evaluated nearly 600 schools in the US.
Middle States Commission on Higher Education (MSCHE), which is the accreditor of Excelsior College, mainly accredits colleges and universities in the Mid-Atlantic region of the country.
What's really nice about Excelsior College is that it's not just accredited — it's regionally accredited.
In the US, academic institutions can either be regionally or nationally accredited. While both types of accreditation are legit, only one is considered the more prestigious: regional accreditation.
There are many benefits that come with applying to a regionally accredited school like Excelsior College. For one, earned credits from another regionally accredited college or university are likely to get accepted. Regional accreditation is more rigorous, too, which means that a degree from a school with regional accreditation is more likely to impress.
However, attending a regionally accredited school is not all perks.
Regionally accredited institutions are usually more expensive than nationally accredited ones — in a few, we will talk about how much it costs to attend Excelsior College, so don't stop reading now.
Excelsior College History
It was in 1971 when Excelsior College was founded by the New York State Board of Regents as an external program, which was referred to as the Regents External Degree Program (REX). The times have changed, and Excelsior College evolved in order to meet the educational needs of adult learners.
Some online schools are affiliated with some old colleges and universities. Well, Excelsior College is not like them.
Excelsior College, 15 years from the time it was established, was called Regents College. But in 1998, the school was granted by the New York State Board of Regents a charter to function as a private, non-profit and independent institution. In early 2001, Regents College was renamed Excelsior College.
At that time, Excelsior College was among the first schools to develop and administer courses conducted 100% online. And now, it offers a total of 40 degree programs, which can be divided into six areas of study:
Business
Health sciences
Liberal arts
Nursing
Public service
Technology
What is Excelsior College Known For?
Excelsior College is known to focus on making college accessible to adult learners. The school also caters to those who are historically underrepresented in higher education. Excelsior College is especially known for its online Nursing programs, such as an LPN certificate, associate, bachelor's and master of science.
As an online school, Excelsior College makes earning a degree as easy as possible for adult learners by giving them as much opportunity to finish as possible in the process.
Once a week, students attend a live class — those who can't, on the other hand, can watch a recording of the class.
Many of the graduates of Excelsior College end up employed at top companies. Some of them include Kaiser Permanente, Microsoft, Amentum and Maxim Healthcare Group.
Some also work for the US Department of the Army, taking on consulting, engineering, healthcare and various other roles.
Some of the most popular majors at Excelsior College include:
Liberal Arts and Humanities
Nursing
Business
Engineering Technician
Lab Technician
Instrumentation Technician
Electrical Engineering Technician
Criminal Justice and Law Enforcement Administration
Computer Systems Technician
Health Professions
How Much Does It Cost to Attend Excelsior College?
The tuition at Excelsior College is $510 per credit hour. The amount is just 4.3% more expensive than the average tuition at private online colleges, which is $488 per credit hour. Meanwhile, the tuition at Excelsior College is 38% more expensive than the average tuition at public online colleges, which is $316 per credit hour.
No matter if you want to earn an associate or bachelor's degree at Excelsior College, you will pay the same rate — all undergraduate degrees cost $510 per credit hour.
While the associate in Nursing has the same tuition, there are additional costs you will have to pay.
For instance, general education exams, which are necessary in order to satisfy general education requirements, cost anywhere from $110 to $470 each. Then there is also a $2,295 fee for taking the Clinical Performance in Nursing Exam (CPNE), which is necessary in order for a student to become a registered nurse (RN).
Meanwhile, the cost of a graduate degree at Excelsior College is $695 per credit hour — it is inclusive of the use of technology, student services and the processing of records for the conferral of the degree.
Going to Excelsior College is so much cheaper for military personnel. The cost of an undergraduate degree is $250 per credit hour, while the cost of a graduate degree is $315 per credit hour.
Does Excelsior College Accept Financial Aid?
Excelsior College accepts financial aid and has a wide variety of programs and services to provide adult learners access to affordable education. Besides federal and state financial aid, the online school also has institutional and external scholarships. Excelsior College recommends submitting the FAFSA four weeks before registration.
Filling out the FAFSA is the very first step to take to know whether or not you are eligible for scholarships, grants, loans and even work-study funding.
At Excelsior College, students residing in the Empire State may also apply for New York State financial aid.
Eligible students are New York residents enrolled in an online degree program at Excelsior College and taking three to eleven credits per semester. Those who qualify will receive $1,000 per semester or the total cost of tuition, whichever of the two is less. Unfortunately, the award cannot be applied to expenses other than tuition.
There are plenty of institutional aids available at Excelsior College, such as:
AXA Foundation Scholarship Fund
Charlene Gregg and Bobbie Kinsinger Endowment Fund
Citizens Bank Scholarship Fund
Excelsior College Scholarship Endowment Fund
Fred L. Emerson Foundation Scholarship Fund
Kushner and Lindholm Family Scholarship Endowment Fund
Summo Endowment Fund
Whitney-Teeple Scholarship Fund
Besides aid in the form of scholarships, grants and others, Excelsior College also offers various payment plans for adult learners who are on a tight budget.
For instance, those who are applying for an undergraduate or a graduate degree may opt for the plan that allows them to pay their tuition in two to six installments. Meanwhile, those who are taking an associate degree in Nursing may pay for the CPNE in two to six installments. But keep in mind that there is a plan setup fee costing $15 to $25.
Does Excelsior College Offer Special Benefits for Military Personnel?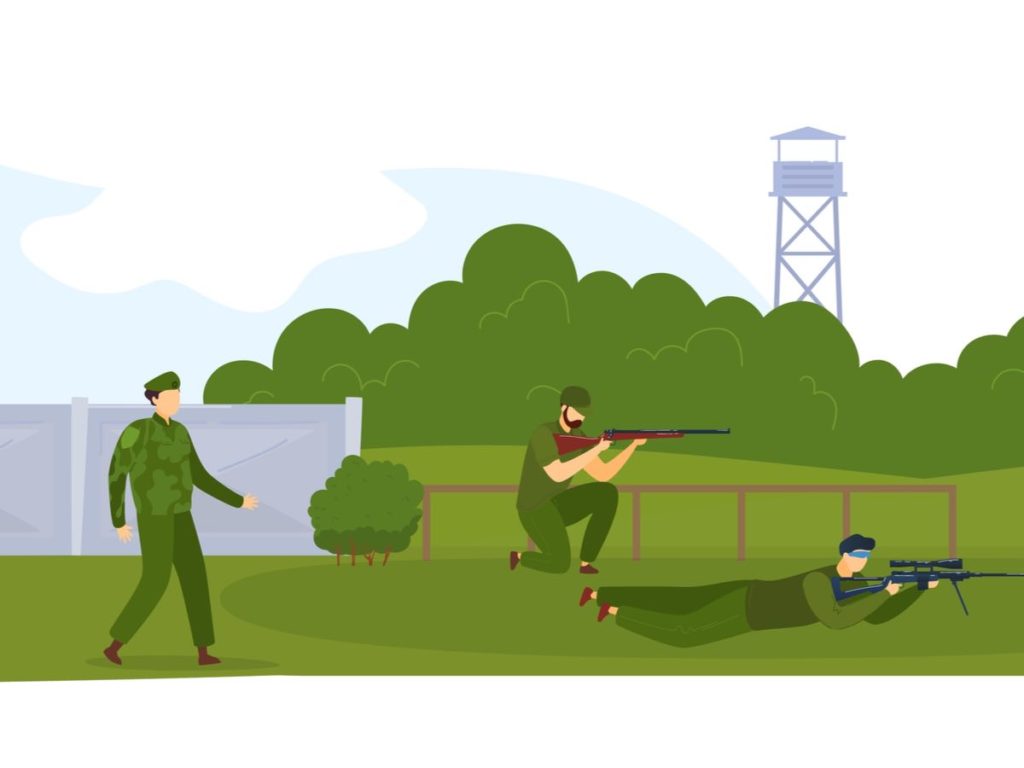 Excelsior College makes it easier for military personnel to earn a degree by reducing their tuition and accepting military training and experience as college credits. Excelsior College also participates in providing GI Bill benefits as well as making available various institutional and external scholarships for active-duty military and veterans.
At Excelsior College, all military personnel who apply are able to turn their military training and experience into college credits, which allows them to earn a degree at a lower cost and in a shorter time period, too.
What's more, as mentioned earlier, their tuition is more than 50% lower.
Like other students, military personnel, no matter the rank or whether active-duty service members, reservists, veterans or retirees, may apply for federal aid as well as various institutional scholarships such as:
Brigadier General Jerry L. and Judy A. Neff Scholarship Fund
Colonel William C. Lafield Endowed Scholarship Fund
Elizabeth Margaret Ann Jaunal (nee Davidson) Memorial Scholarship Fund
Excelsior College Veterans Endowment Fund
The Honorable Bryanne Hamill Scholarship Fund
Lieutenant General Joseph S. and Anita L. Laposata Scholarship Fund for Military Enlisted and Their Spouses
Lt. Col. Charles A. Pesnicak Sr. Veterans Scholarship Endowment Fund
Master Sergeant David K. Thuma Memorial Scholarship Fund
Military Financial Assistance Endowment Fund
Vivian Runyon Memorial Scholarship Fund
Besides military personnel themselves, their spouses and kids can also enjoy educational benefits at Excelsior College.
What GPA Do You Need to Get Into Excelsior College?
Excelsior College does not have any published minimum GPA requirement. As a matter of fact, even its most competitive degree programs such as business and nursing do not indicate the GPA applicants should have at least. This pretty much explains why Excelsior College is non-selective, with a 100% acceptance rate.
Some online schools require applicants to have a certain GPA in order for their applications to be considered — it's not uncommon for them to have a minimum GPA requirement of 2.0.
Well, Excelsior College is one of those that let students apply without intimidating them with a GPA requirement.
Among the various degree programs available at Excelsior College, only those that are associated with Nursing have special requirements, which also tend to vary from one type of degree to the other — licensed practical nursing certificate, associate in Nursing, bachelor's in Nursing and Master of Science in Nursing.
Application to Excelsior College, by the way, is done by means of the institution's online portal. Needless to say, it does not accept the Common App or Coalition App.
Does Excelsior College Require SAT or ACT?
The admissions office at Excelsior College does not require applicants to submit their SAT or ACT scores. It's safe to assume that the online school has a test-blind admissions policy. Unlike test-optional schools, Excelsior College will not take a look at any submitted test scores and include them in the review process of applications.
It's not just paying for a college degree that Excelsior College makes easy for applicants.
First-time, first-year students and transferees alike will also find it trouble-free to attend Excelsior College because it does not require the submission of test scores. As a matter of fact, nowhere on its official website will you come across the mention of SAT or ACT scores being an important part of the application process.
That's a good thing for degree-seeking students who were unable to take the SAT or ACT or are unhappy with their section or composite scores — there are no things like minimum test scores and superscoring to worry about.
How Many Transfer Credits Does Excelsior College Accept?
One of the goals of Excelsior College is to make it easy for adult learners to go back to school and earn a degree. This is evidenced by the fact that the online school will accept up to a total of 113 transfer credits. However, as expected, how many credits will actually be honored varies from program to program.
Generally speaking, up to 60 credits earned from a community college and anywhere from 60 to 90 credits earned from a four-year institution may be applied toward a degree.
At Excelsior College, a maximum of 113 credits can be transferred, which is more than what most schools will accept.
However, there are credit transfer policies that apply.
For instance, the credits should have been earned from a regionally accredited school just like Excelsior College itself — earlier, we mentioned the fact that one of the benefits of attending an institution with regional accreditation is practically trouble-free transfer of earned credits.
Also, it's important for the credits to be from courses that are comparable in content and quality to courses offered by Excelsior College in order for them to be accepted.
How Many Students Attend Excelsior College?
As of summer 2021, there are a total of 16,371 students attending Excelsior College. Because the online school primarily caters to the educational needs of adult learners, it isn't surprising why the average age of its attendees is 36 years old. The majority (74%) of Excelsior College students are employed full-time.
Most students attending Excelsior College are working on an undergraduate degree. As of this writing, 1,897 students are completing an associate program, while 9,589 students are completing a bachelor's program.
Nursing, which is arguably the most popular program at the school, is being taken by 2,621 students.
Because it's an online school catering to non-traditional students, it goes without saying that its studentry is diverse. Just check out the following demographic figures of the student body by gender, age and race:
Gender
| | |
| --- | --- |
| Males | 8,741 (53%) |
| Females | 7,628 (47%) |
| N/A | 2 (<1%) |
Age
| | |
| --- | --- |
| Below 24 | 1,823 (11%) |
| 24 to 29 | 2,878 (18%) |
| 30 to 39 | 6,129 (37%) |
| 40 to 49 | 3,738 (23%) |
| 50 to 59 | 1,486 (9%) |
| 60 and above | 292 (2%) |
| N/A | 25 (<1%) |
Race/ethnicity
| | |
| --- | --- |
| White | 9,869 (60%) |
| Black | 2,867 (18%) |
| Hispanic | 2,162 (13%) |
| Asian | 538 (3%) |
| Native Hawaiian/Pacific Islander | 83 (<1%) |
| American Indian/Alaskan Native | 91 (<1%) |
| Two or more races | 667 (4%) |
| Unknown | 94 (<1%) |
To date, the total number of students who earned a degree from Excelsior College amounts to 187,197.
How Much Time is Spent Online by Excelsior College Students?
According to the Office of Student Experience and Success Services at Excelsior College, it's a good idea for online students to spend 10 to 15 hours of study per week. The more challenging the courses and the shorter the duration of the program, the more time students should devote to carrying out coursework tasks.
Refrain from assuming that an online degree is easier to obtain than a traditional degree.
Most of the time, the curricula of online degree programs are the very same curricula of on-campus degree programs. But it's no secret that the flexible schedule associated with online learning makes college convenient for adult learners.
Speaking of which, individuals who will be juggling full-time work with earning a degree are recommended to concentrate on only one course per eight-week term. This will make it so much easier for them to focus on their respective careers without sacrificing their learning experience and grades earned.
They can take two courses, too, although they will have to make sure first that they will be able to set aside 30 hours per week for studying to attain success in the pursuit of an online college degree.
Just Before You Apply to Excelsior College
Excelsior College is not a diploma mill — it's a legitimate school conferring legitimate degrees just like other accredited colleges and universities, physical and online alike. And its accreditation is the regional kind, which pretty much explains why transferring credits to it is practically easy and seamless.
No matter if you are fresh from high school, a working professional, member of the US military community or have previous college experience, you will find that attending Excelsior College can be affordable and convenient.
Read Next: Is the University of Massachusetts Global a Good School?

Disclaimer: The views and opinions expressed in this article are those of the authors and do not necessarily represent those of the College Reality Check.