Is Fort Hays State University a Good School?
Fort Hays State University (FHSU) is a public university that's located in Hays, Kansas.
Founded in 1902, FHSU is ranked #98 in Regional Universities Midwest and #31 in Top Public Schools by US News.
Some of the most popular majors at Fort Hays State University include business, liberal arts, finance and computer programming.
It has an acceptance rate of 90% and a rolling admissions policy. Tuition and fees at FHSU cost $5,430 for in-state students.
Other than on-campus degrees, the public school also offers more than 200 online degrees and certificates.
Can't decide between being an in-person student or an online student?
No matter your decision, read on if you have Fort Hays State University on your college list — I will talk about some of the most important matters that you need to know about it in this post.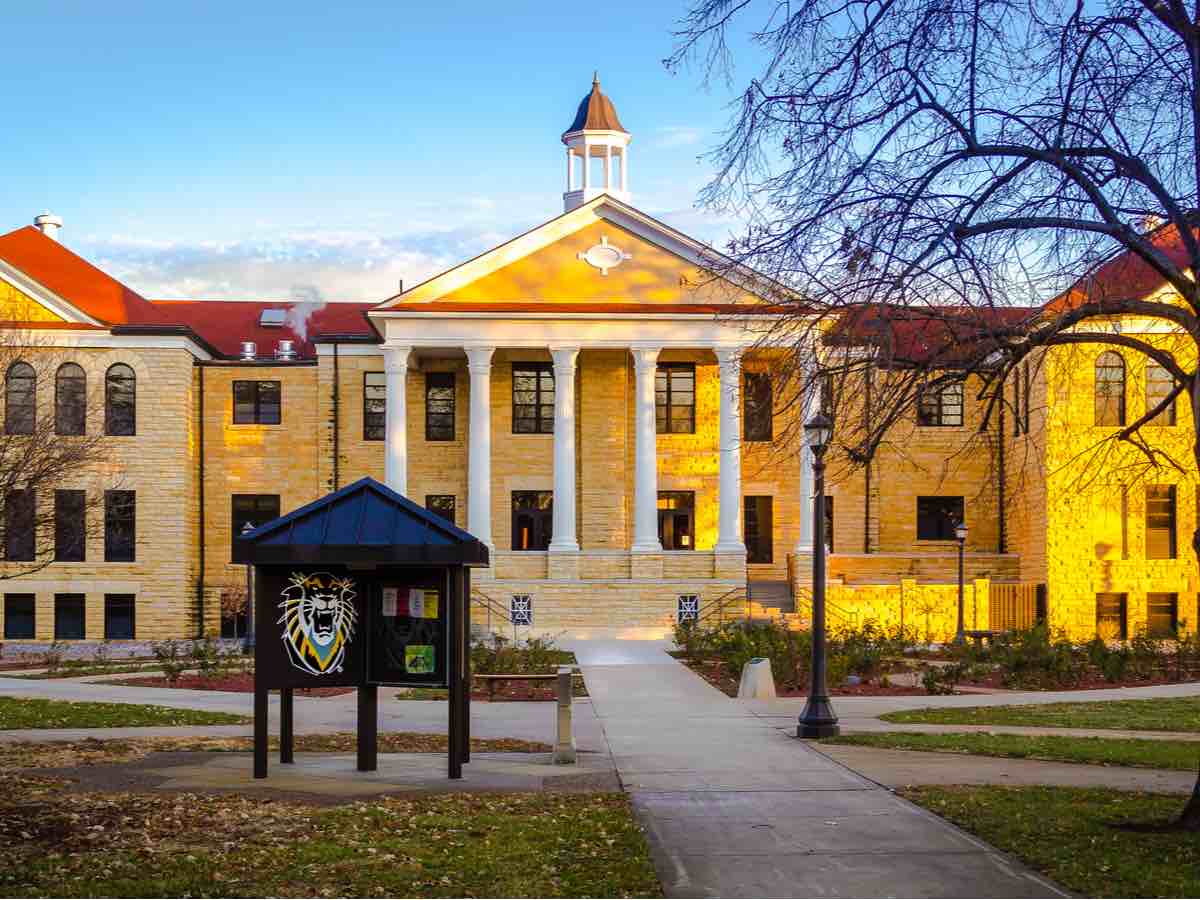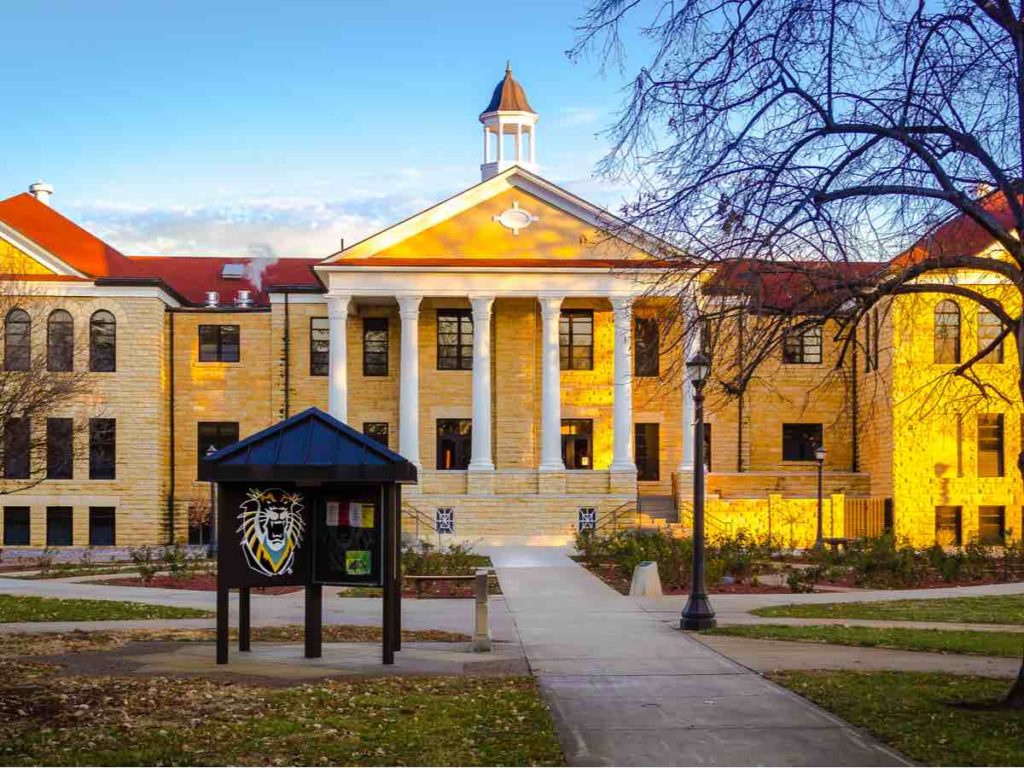 What is Fort Hays State University Known For
Fort Hays State University is a high-ranking public university in Hays, Kansas.
Considered the fourth-largest of the six state universities the Kansas Board of Regents governs, it offers both on-campus and online degrees.
Some popular majors at FHSU are operations management and liberal arts and humanities.
Students planning on attending FHSU can choose from more than 200 degree and certificate programs.
Based on data provided by the school itself, over 95% of its graduates either quickly land jobs or further their education.
From day one, the FHSU Career Services team is available for undergraduates to consult with.
Fort Hays State University World Ranking
US News ranks Fort Hays State University #36 in Top Public Schools and #108 in Regional Universities Midwest.
On the other hand, Niche ranks it #5 in Top Public Universities in Kansas and #288 in Top Public Universities in America. FHSU is also #1 in the 20 Most Affordable Grad Schools by Best Value Schools.
Just like what's mentioned earlier, FHSU is a high-ranking institution — the figures above all serve as proof.
Although it's true that graduating high schoolers should not rely solely on rankings when building a college list, checking them out can help make the entire process quicker and easier.
Is FHSU a Party School?
Fort Hays State is a party school. Oktoberfest and Greek life, for instance, are big among most of its students.
As a matter of fact, FHSU is #4 in both Top Party Schools in Kansas and Best Greek Life Colleges in Kansas rankings by Niche. There are many clubs, bars and grills near the campus students may pay a visit.
The University of Kansas, Kansas State University and Pittsburg State Universities are some of the top party schools in the Sunflower State. And then there's also FHSU.
Refrain from assuming that the school isn't for you just because you are not into drugs and alcohol.
According to a Niche survey, almost half of all FHSU students agree that no one will take you differently if you refuse to partake in raging parties.
Safety-wise, you will be glad to learn that nearly 80% of FHSU students say that they feel safe on campus, thanks to the school's on-campus police officers that are there when you need them.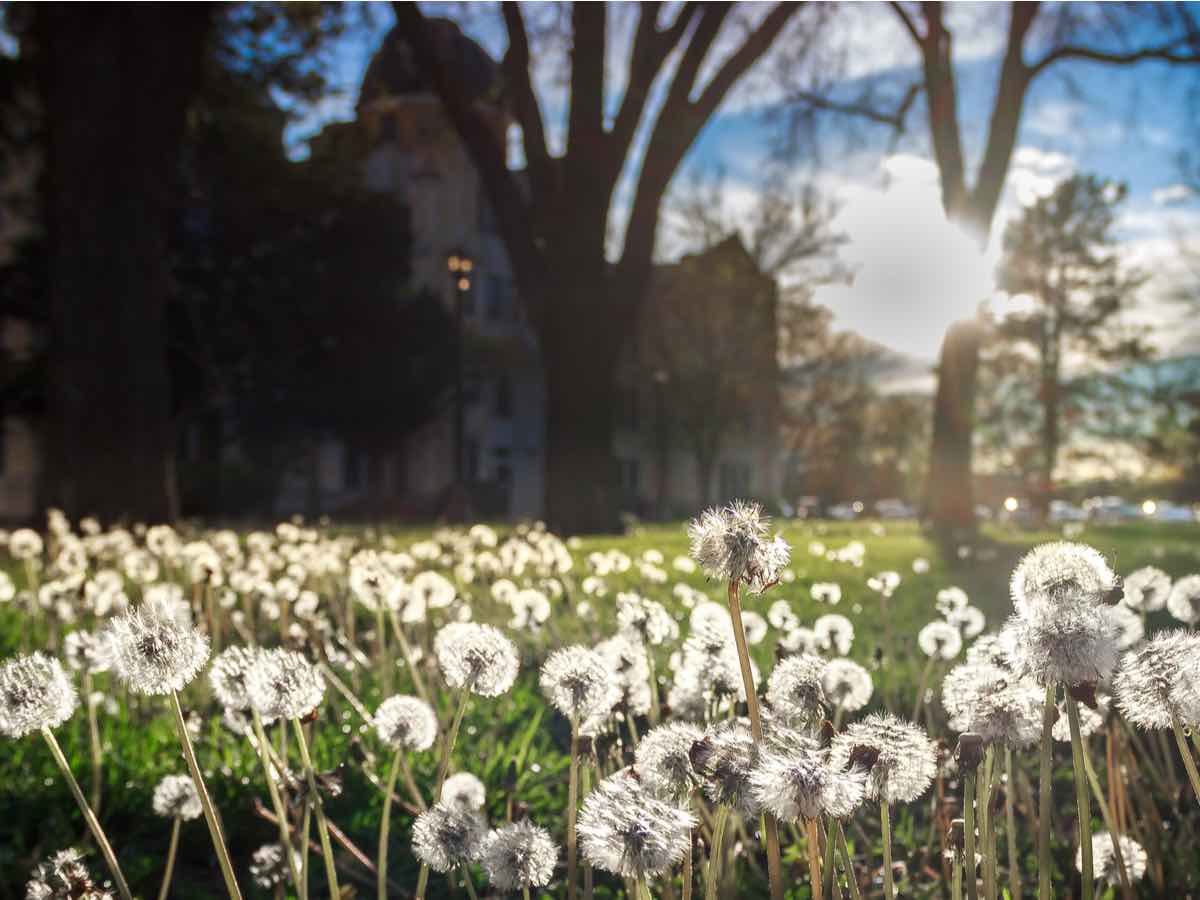 Does Fort Hays State University Offer Online Classes?
Online degrees for non-traditional students are available at Fort Hays State University.
According to FHSU itself, there are over 200 certificates and degree programs (associate, bachelor's, master's and doctorate) to choose from.
Also available are online educational specialist degrees for working teachers.
As of this writing, degree-seeking students who wish to earn a bachelor's via the internet can choose from more than 50 programs FHSU's online campus offers. Some of them include:
Accounting
Business education
Computer science
Criminal Justice
Education
Finance
Health studies
Information networking and telecommunications
International business
Management
Music
Nursing
Philosophy
Political science
Psychology
Social work
Technology leadership
Tourism and hospitality management
What are Online Classes Like at Fort Hays
Various online degree programs at Fort Hays State University involve courses that can be completed 100% online.
While self-paced, students must meet deadlines. Hybrid classes are a requirement at times, especially for courses with lab components.
Some online courses at FHSU require DVDs, textbooks and lab kits.
Some online schools allow students to work on their chosen degree programs without having to attend any on-campus classes. Others, however, require students to step foot on the campus from time to time.
At FHSU, online degree programs can be composed of purely online classes or some hybrid classes.
The kinds of classes you will have as an online student will depend on the online degree program you are working on, which is why you should consult with FHSU before enrolling if you have a very busy everyday schedule.
By the way, all online certificate and degree programs available at FHSU are regionally accredited by the Higher Learning Commission (HLC), which is an accrediting body that's recognized by the US Department of Education (USDE) and the Council for Higher Education Accreditation (CHEA).
Needless to say, you can rest assured that the online degree that will be conferred to you is legit.
Some Diversity Stats
The general consensus is that Fort Hays State University is below average when it comes to student diversity, particularly in the racial-ethnic department.
The majority of FHSU's attendees are white, making up 56.3% of the studentry. Latinos/Hispanics and Blacks/African-Americans are 3.0% and 2.5%, respectively.
Experts agree that cultural diversity makes colleges and universities much better places of learning.
If your goal is to take a career path in a global society, you could benefit a lot from attending a diverse institution. That's because it will expose you to different cultures, religions, belief systems, languages, etc.
Based on a study by the University of Michigan, interactions among diverse groups of people in college can lead to more positive learning outcomes, such as increased motivation to study and participate in class.
It also helps to enhance all kinds of skills, from writing, critical thinking to problem-solving.
Fort Hays State University Acceptance Rate
The acceptance rate at Fort Hays State University is 91%.
With almost all applicants accepted to the Hays, Kansas-based public institution, it's obvious that gaining admission to it is easier than at most other colleges and universities.
Still, there are minimum requirements applicants have to meet to get accepted.
FHSU would make for a wonderful safety school for many college-bound high schoolers.
But just because it has a very high acceptance rate doesn't mean you will get an acceptance letter for sure.
According to FHSU's latest Common Data Set (CDS), its admissions officers do not care about any non-academic factors.
What they look at when reviewing applications are academic rigor, class rank, high school GPA and standardized test scores.
So, compared to schools with an open admissions policy, FHSU is more selective.
GPA You Need to Get Into University
Unlike many colleges and universities, Fort Hays State University has a published minimum GPA requirement applicants should meet. Incoming first-time, first-year students must have a high school GPA of at least 2.25. FHSU also requires freshman applicants to meet a certain SAT or ACT score.
Even though FHSU requires applicants to have a certain high school GPA, it's lower than what most other institutions for higher education that are not too selective require, which is none other than 3.0.
Besides a minimum GPA, there's also a minimum standardized test score applicants must meet.
In order for applications to be considered by the admissions officers, applicants must have an SAT composite score of 1080 or above or an ACT composite score of 21 or above. If applicants fail to meet the required minimum standardized test scores, they should at least rank in the top one-third of their graduating high school class.
Fort Hays State Tuition and Cost of Attendance
The estimated cost of attendance (COA) at Fort Hays State University amounts to $14,423.80 for Kansas residents. That's equivalent to $24,870.40 for non-Kansas residents.
At FHSU, tuition alone costs $5,443.80 for in-state students and $15,890.40 for out-of-state students.
In order to bring down the cost of attending FHSU, students may apply for financial aid.
According to FHSU's Financial Assistance Office itself, the school awards and delivers over $59 million in loans, grants, scholarships and employment funding in order to help students, especially those from low-income backgrounds, have access to college.
The money comes from university, federal, state and private sources.
The cost of going to FHSU is different for on-campus attendees and online students.
As of this writing, the tuition for undergraduate students at FHSU online costs $226.88 per credit hour. So, in other words, one online course, which is typically made of three credits, can amount to $680.64.
Is Fort Hays State University a Good School
Fort Hays State University is a good school for both traditional and non-traditional students. Besides on-campus degree programs, it also offers more than 200 certificates and degrees that can be earned online.
FHSU has high rankings as well as a high acceptance rate, which makes it an ideal safety school.
Fort Hays State University offers both on-campus and online degree programs.
Should you decide to attend FHSU's online campus, you can rest assured that the degree you will receive is legit as the school is fully accredited.
More importantly, its accreditation is the regional kind, which means better quality programs overall.

Disclaimer: The views and opinions expressed in this article are those of the authors and do not necessarily represent those of the College Reality Check.