How to Get Into a Good College
People often ask me how to get into a good college, but before I answer this question let's first identify what a good college is.
Let's look at the University of Maryland Baltimore County (or UMBC), for instance.
It's a small commuter school most people outside the DMV area have never heard of. At the first glance, it's an average university: #137 in National Universities list according US News.
And it's acceptance rate is above 80%, which means most people who apply get admitted.
But according to another US News rankings, it's in the top 10 Most Innovative Schools, above Duke, Harvard and Princeton.
I know many UMBC graduates, who later become very successful people, such as CTO in a large mutual fund, or another C-level executive in a top three insurance company.
Or, University of Marylanf Global Campus (UMGC). It's an online school with 100% acceptance rate. And I know a lot of managers, especially in IT industry, who completed their education in UMGC.
I even know a CTO of a major Food and Beverage company, who received both undergraduate and graduate degrees from UMGC.
I hope you get my point.
There are many good schools, and many of them are not hard to get in.
However, I understand that the real question is not "how to get into a good school", but rather "how to get into a brand school".
A college that everyone knows.
A bumper sticker school.
A highly rejective college.
A reach school.
So, the rest of the article will focus on admission process to a selective college (top 20-50 according to US News).
Several years ago, the Dean of Admission at Smith College said in the Sunday Dialogue of The New York Times that it's what you do in college that counts the most.
But she added, too, that it's true that elite schools have resources to offer their attendees greater opportunities.
You don't necessarily have to go to the best in order to have the best possible future.
Going to a good one, such as that with regional accreditation, excellent degree programs, a full range of facilities and high retention and graduation rates, may help you meet your academic and career expectations more.
Still, after all is said and done, the fact remains that what you do in a college — any college — counts more than which college you attend.
And if the goal is to earn an undergraduate degree from a good institution, your application will have to be good enough for its admissions officers.
And speaking of which, this post is all about getting yourself admitted into a good college.
If you are looking to become a prospective student of any of the nicely ranked schools you have shortlisted and you have some pressing questions that need some answers, don't stop reading now!
Is It Hard to Get Into a Good (Selective) College?
Getting admitted into good colleges is not that difficult for hopefuls who performed well academically during high school.
As a general rule of thumb, the GPA should be at least 3.5 when applying to good private institutions and not less than 3.0 when applying to good public or state schools.
The closer your GPA is to 4.0, the more good colleges you can get accepted into.
However, especially if the institution at the top of your college list has a holistic admissions policy, your high school GPA is not just the only factor that will be considered — but it will certainly be one of the most important factors.
Good SAT and ACT scores are also preferred by admissions officers.
In order to increase your chances of receiving an offer to enroll in some of the country's more competitive institutions, your composite SAT score should be at least above 1300. Meanwhile, your composite ACT score should be not less than 30.
But most college admissions experts recommend aiming for at least the 75th percentile.
Simply put, the 75th percentile score means that you're one of the 25% of individuals who scored higher than all test-takers — yours is higher than the scores of the three-quarters of those who sat for the SAT or ACT.
This is equivalent to a composite SAT score of 1200 or higher and a composite ACT score of 24 or higher.
A strong overall application can also increase your admissions chances. This means that you will have to impress with your high school curriculum, personal statement, recommendation letters, extracurricular activities, etc.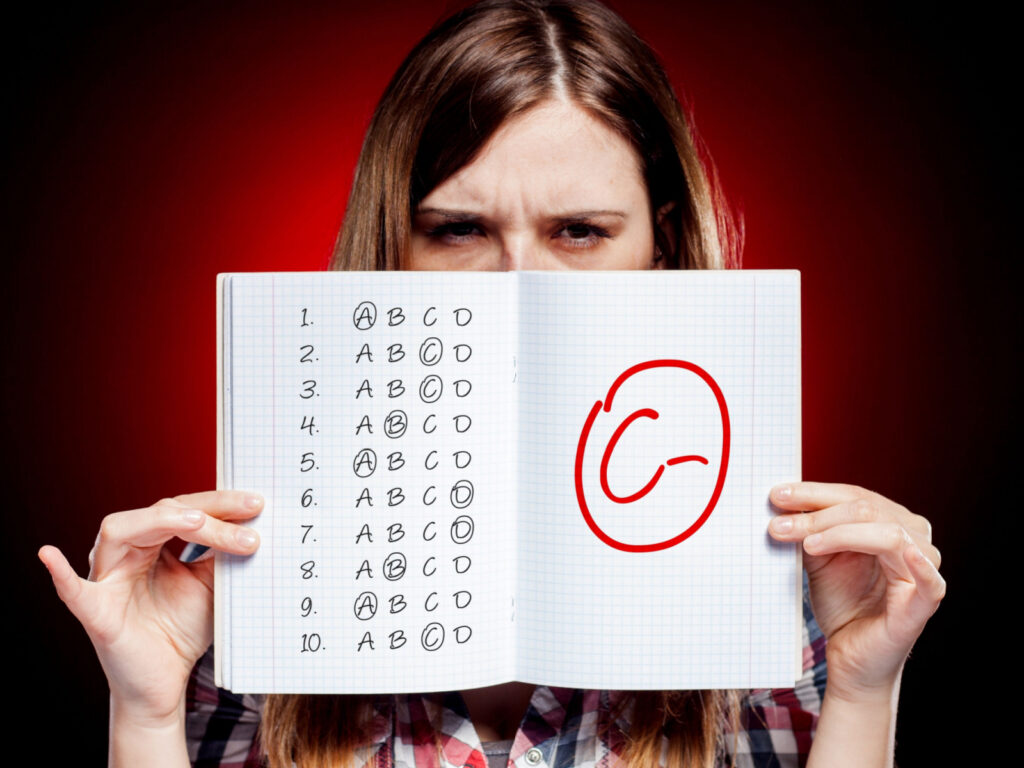 Can You Get Into a Good College With Bad Grades?
It can be difficult for students with bad high school GPAs to get admitted into good colleges. As a matter of fact, their applications may not be even considered if they fail to meet the minimum GPA requirement or academic index. However, students may explain their bad grades in their supplementals.
Because some colleges and universities offer better facilities and programs than others, it's just fair for them to admit only students who will make the most out of the opportunities they can provide.
And that is why it's not uncommon for them to accept only those with GPAs that meet their liking.
Worry not if you have a low GPA and believe your top-choice college won't accept you as a result of it. That's because you can always give your side of the story and explain any external circumstances for having less-than-impressive grades. Providing details about your bad GPA can be done in your personal statement.
And don't worry, high school attendance does not affect your GPA.
Always had to babysit your younger siblings or take care of a sick parent? Had no regular access to the internet because of a geographical or financial situation? You can discuss the matter in your supplemental.
It's also a good idea to ask your guidance counselor if he or she could talk about it in the recommendation.
Either way, there are a few other things that you may do in order to make up for a bad GPA and turn a guaranteed rejection letter into a potential acceptance letter. And we will talk about some of the most important of them, so make sure that you keep reading this post until you get to the very end!
Is It Too Late to Raise My GPA to Get Into a Good College?
Raising one's overall high school GPA is never too late. However, it can become more challenging the longer students wait to do something about their grades. Those who intend on improving their overall GPA may consider applying to good colleges during the regular decision round.
For as long as there is another semester or year to complete, it's always a possibility for college-bound teens to improve their GPAs and increase their admissions chances.
However, if such is the goal, acting without any delay is a definite must!
Got a 3.0 GPA and one more semester of high school left? By getting straight A's during your last semester, it's very much possible for that GPA of yours to go from 3.0 to 3.5, which is usually more than enough for a lot of good colleges, including private ones that typically have higher eligibility requirements than most of their public counterparts.
It's going to be tough alright, but not impossible. It means that you will have to devote the majority of your available time and energy to your studies in order to get nothing but A's in each and every course.
While doing something about your overall GPA, you should also work on other things that admissions officers consider when reviewing applications. If you have a year left, you can take a challenging AP class and ace the exam, too, by getting a score of 5. Or you may also gear up for the SAT or ACT and get a score as close as possible to 1600 or 36.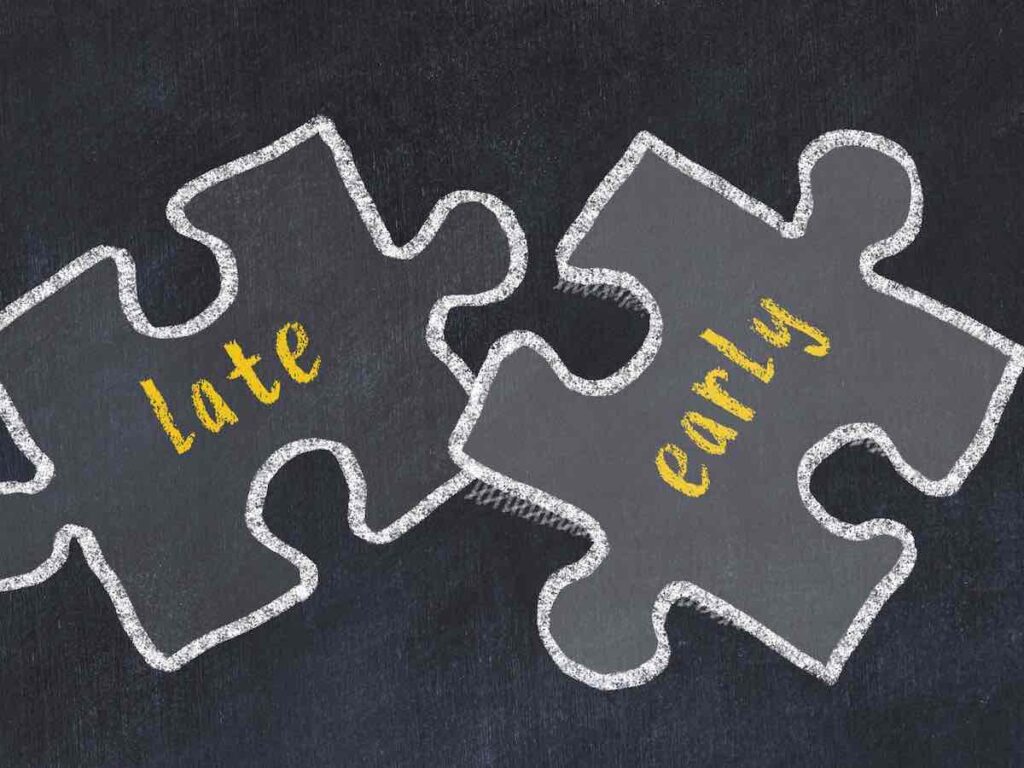 Does Applying Early to a Good College Increase My Chances?
Applying early decision or early action to a good college may increase a student's chances of getting admitted if he or she has a strong application. While a form of demonstrated interest, which many schools consider in the admissions process, applying early alone won't guarantee an acceptance.
So, you may have already heard or read that the acceptance rates for early admissions plans are higher than the acceptance rate for regular decision — they can be anywhere from 2 to 3 times higher!
Unfortunately, not every student can benefit from a high acceptance rate associated with early application.
Applying early is demonstrated interest just like clicking links in college newsletters, attending college fairs and taking in-person or virtual campus tours. But many institutions that accept ED or EA applicants do not even consider the level of interest of students, and most of them are the Ivy Leagues and Ivy-like schools.
In most instances, the reason why the acceptance rates for early admissions plans are higher is that the application pool is generally stronger than the regular decision pool.
Having good grades and test scores and excellent letters of recommendation, admissions essays, extracurriculars and others is a must if you want to enjoy increased chances of getting admitted into a good college via the ED or EA round. Otherwise, your application is likely to be rejected — the odds of it getting deferred are very slim to none.
If the goal is to attend a good college, refrain from applying early. Use whatever time you have until the regular decision round to bolster your application by raising your GPA, preparing very well for the SAT or ACT, approaching the right teachers to write your recommendation, practicing composing your admissions essays, etc.
How to Increase Admissions Chances to a Good College
Knowing what a college looks for in students can help college-bound high schoolers increase their chances of getting admitted. It all starts with visiting college websites and meeting with high school counselors. Strengthening one's application before submitting them can also help boost admissions chances.
One of the busiest and most stressful points in the lives of high school students is the college application season. But the weeks and months preceding it can also be extremely taxing.
That's because they have to be spent on various college application-strengthening tasks and activities.
Congrats on deciding to go to college after graduating from high school! While you have already taken the first step toward a brighter and more rewarding future, unfortunately, you will have to take several different more, especially if you want to earn a degree from not just any college you can find out there but a good one.
Below, you will come across some of the things you will have to do in order to make that happen — the sooner you do some of them in high school, the better the payback!
Get good grades
Unless the college of your dreams has an open admissions policy, don't be happy with getting passing grades in high school — strive to have high ones that can increase your overall GPA and class rank, too.
As mentioned earlier, you should aim for a 3.5 to 3.0 GPA, depending on where you want to go to.
Some colleges and universities have a minimum GPA requirement applicants must meet. And if your top-choice college has published its preference, then there's no guesswork necessary — all that's left for you to do is work hard to earn a GPA that's equivalent to it or even higher.
And if there's no mention of a minimum GPA to meet on its websites or in any of its brochures, pay its common data set a visit. Check out the section where the high school GPAs of the most recent admits are detailed.
Take college-level courses
Good colleges that carefully handpick incoming students usually prefer applicants with a rigorous high school curriculum. And you can make yours exciting by taking challenging AP courses — college admissions officers love students who are daring enough to take some of the most difficult college-level classes available to them.
But ensure that you also ace AP exams, getting either a score of 4 or 5 in each one.
What's so nice about taking AP courses is that it can help increase your chances of getting accepted into a school where average and below-average students are usually not welcomed.
But don't fret if your high school does not offer college-level classes or not too many challenging ones are available. That's because admissions officers will not take it against you. But while it will not disadvantage you in the admissions process, you will have to make sure that the rest of your application can captivate.
Read and write a lot
College coursework tasks involve a lot of reading and writing, which is why the best time to prepare yourself for the great demands of higher education is when you are still in high school. Reading outside the classroom and practicing writing essays can bear sweet fruits you can harvest when it's time to apply to colleges.
It goes without saying that reading constantly can help improve grammar, vocabulary and comprehension.
All of these things are core components of the SAT and ACT — it's no secret that a high test score is important when applying to selective test-required and even some test-optional schools.
Writing a lot, on the other hand, can prepare you for composing winning admissions essays and personal statements. At some of the best colleges and universities, essays account for about 25% of your overall application. Their relative importance, in some instances, is even higher than the GPA or standardized test scores.
Get high test scores
Speaking of standardized test scores, it's a must to get good SAT or ACT scores if your goal is to get into a good college. You can take both. However, given that they require intensive preparation and don't come free of charge, too, it's completely fine to sit for only one of the two.
Colleges, anyway, have no preference between the two.
Don't be too shy about taking the SAT or ACT a number of times. Most college-bound students take standardized tests at least twice — once at the end of their junior year and another time at the start of their senior year.
And don't feel too embarrassed, too, about submitting your scores from various test dates. This is especially true if the college of your dreams superscores standardized test scores. Score improvement in one or a couple of sections can spell the difference between an acceptance and a rejection!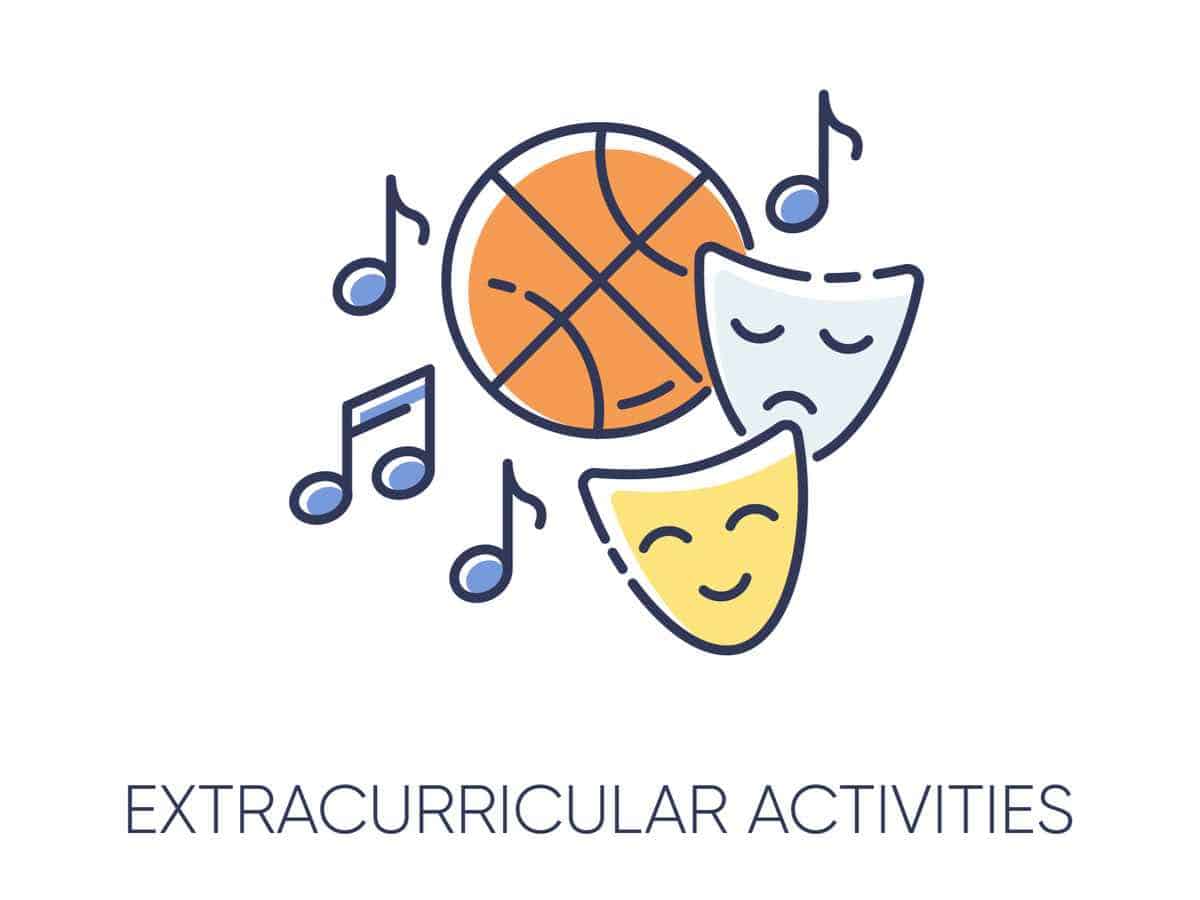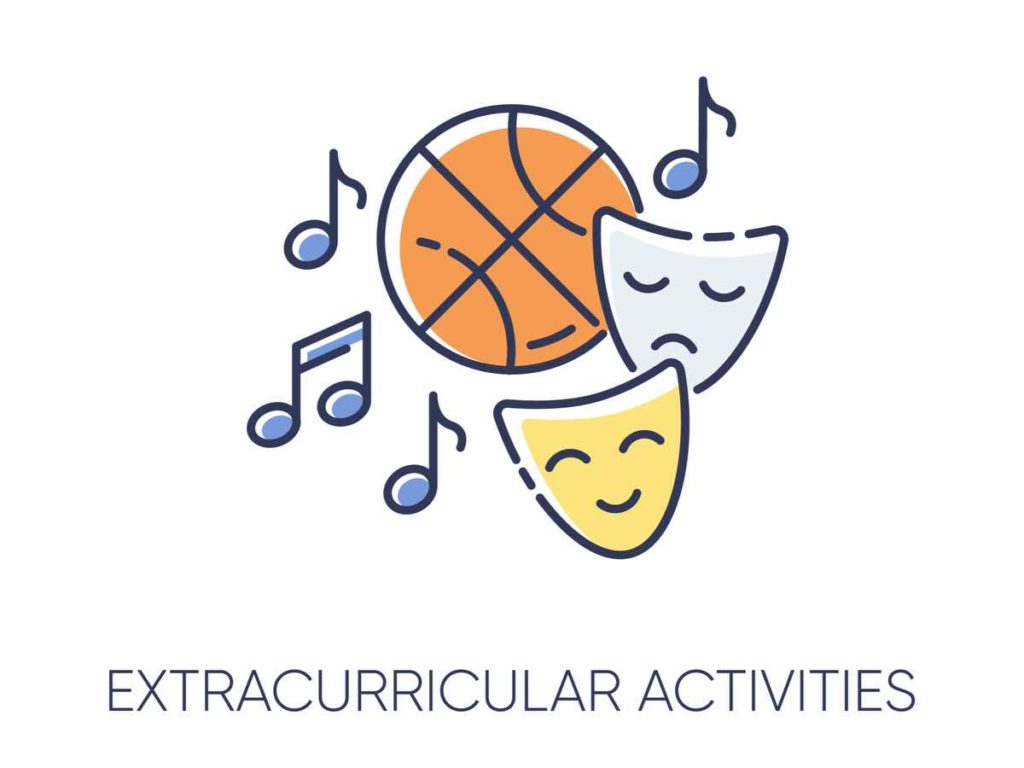 Accumulate extracurriculars
Extracurricular activities account for approximately 30% of your college application.
And if you want a good college to notice you, give it an idea of who you are beyond quantifiable data points like your high school GPA and standardized test scores with the help of your EA listing. Admissions officers are well-aware that well-rounded high school kids are more likely to succeed in college and beyond it, too.
This doesn't mean, however, that you should sign up for each and every club and organization available at your high school. Picking ones that allow you to explore interests and passions in life can make your campus life more meaningful and your college application more impressive.
It's a much better idea to commit to a few than partake in several meaningless and disconnected EAs.
Consult the counselor
It's never too early to meet with your high school counselor and discuss matters related to applying to good colleges. Whether you already have an idea of which college or program is for you or are entirely clueless, stepping foot inside his or her office allows you to be guided accordingly.
Your high school counselor is someone who can assist you with a lot of things.
For instance, he or she can double-check to make sure you're on the right track for graduation or help you add some rigor to your curriculum, which, as discussed earlier, is vital for getting into a good college.
Also, keep in mind that your high school counselor is one of those who will someday write your recommendation letters — there are some colleges that also require only the one written by a counselor. The more the counselor knows you, the better the recommendation can highlight your abilities, skills, achievements and potential.
Show some interest
Besides your high school counselor, building a relationship with your dream college is also a good idea.
According to a survey by the National Association of College Admission Counseling (NACAC), up to 40% of colleges consider demonstrated interest as having either moderate or considerable importance. And if the school you like is one of them, showing how committed you are to going to it can spell a world of difference.
Signing up for free newsletters, emailing the admissions counselors, actively participating in social media, attending college fairs, taking a campus tour — these are just a few ways of demonstrating your interest.
Flexing your knowledge about the institution in your supplementals is another wonderful example.
Of course, demonstrated interest alone is not enough to get you admitted into the good college of your liking. Showing commitment to enroll if accepted is completely pointless if your chances of getting accepted are low because of poor grades, low standardized test scores, badly written essays, etc.
Just Before You Attempt to Apply to a Good College
Want to get an acceptance letter from a good college? Then make sure that your application is at least good enough for it. Because the school is more selective than most other institutions, it's safe to assume that only the most deserving applicants will get an offer to enroll.
Above, we tackled a lot of things about getting into a good college.
Use the remaining time you have until the college application season arrives to make each and every component of your application strong, especially the ones that your top-choice school deems the most important.
It's also a good idea to make sure that your college list is realistic and balanced, with a healthy mix of safety, target and reach schools. Reflecting on your needs, interests and academic and professional goals can help you decide so much better which good colleges you should send applications to.

Disclaimer: The views and opinions expressed in this article are those of the authors and do not necessarily represent those of the College Reality Check.