Does Prestige Really Matter When Choosing a College?
You are eyeing a small college that offers the program that you like and is situated in a town that you love. However, your parents are urging you to put nothing but prestigious schools on your college list, saying that earning a degree from any one of them can bring prestige into your life after graduation.
When choosing a college, prestige only counts if the institution is the perfect fit in terms of factors such as the cost, program and the student's academic profile. Otherwise, further deciding factors are far more important. Only 9% of employers say that school is a very important factor.
It's during the junior year of high school when it's best to start building a college list. This gives you plenty of time to figure out which institutions should be shortlisted.
There are simply so many different factors to take into account, including a school's level of prestige that many parents as well as some of your high school classmates say you should consider.
But does it really matter to employers who will evaluate your resume when it's time for you to get a job?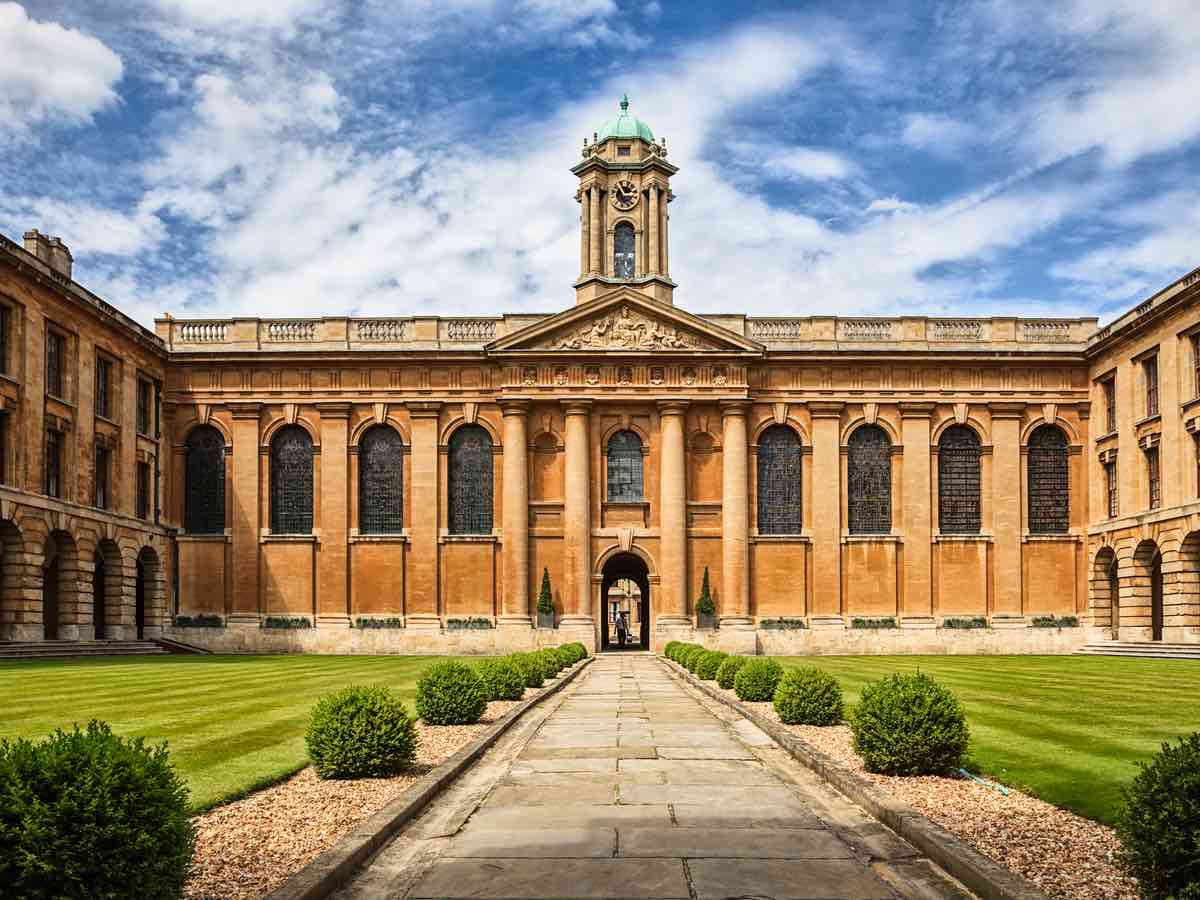 Colleges Influencing College Rankings
Want to know which other schools are prestigious other than the Ivy Leagues whose names most college-bound high schoolers know by heart? For the most part, all you have to do is pay college ranking sites a visit, in particular those that present lists of the best national colleges and universities.
Institutions at the topmost part of the rankings — they tend to be the best of the best.
One college ranker's #1 school may be #2 or #5 for some other ranker. On the other hand, the #3 school in one college ranking site may have a higher or slightly lower ranking in another.
This serves as proof that college rankings are subjective. While college ranking sites may use the same data points when ranking institutions, different ones tend to put different weights on different data points. This causes the names of schools to shift from spot to spot when comparing a handful of college rankings.
But one thing stays true: the frontrunners in one ranking tend to be some of the frontrunners, too, in the other.
College ranking sites can influence kids and their parents who are in the college list-building process. Meanwhile, the institutions themselves can influence college rankings.
Here are some of the ways how colleges and universities manipulate their rankings.
Acceptance rate
Generally speaking, the lower the acceptance rate, the more selective the school. All you have to do is take a quick look at the acceptance rates of the Ivy Leagues and then check out the acceptance rates of the rest.
In order to make their single-digit acceptance rates even lower, elite schools make themselves more appealing to students who do not have a shot at getting an acceptance letter. The more non-qualified applicants (AKA unsuspecting victims) apply, naturally, the lower the acceptance rate becomes.
Yield rate
The percentage of accepted students who enroll — that's what the yield rate is. Unlike the acceptance rate, a higher yield rate makes an institution look more desirable.
Well, many colleges and universities can plump up their yield rates rather easily. All they have to do is get in touch with as many students on the waitlist as possible and tell them they're in if they decide right then and there to commit.
Test results
Nowadays, it's not uncommon for many prestigious schools to be test-optional. Simply put, they give applicants the freedom to submit or keep their test scores. Institutions that hunger for higher college rankings can leverage this admissions policy to their advantage with very little to no blood on their hands.
It's a no-brainer that only applicants who are extremely proud of their high SAT or ACT scores will make a submission in order to further boost their admissions chances. And when the average of all submitted test scores is computed, test-optional schools can easily get compliments from various college ranking sites.
Because college rankings can be influenced by colleges themselves, these things should be taken with a grain of salt and thus not be used as the sole guide in making a college list.
Ivy Leagues and Ivy League Equivalents
Prestige, excellence, power, tradition — these are some of the things associated with the Ivy League schools.
When the college application season strikes, each of these top-notch schools gets an average of 50,000 applicants. On the other hand, the average number of applications to US colleges and universities that receive the most applicants is over 84,000.
First things first: there is no denying that all eight Ivy Leagues are outstanding schools.
These institutions tend to attract some of the brightest and most talented students in the land. And because students that get admitted into them all have stellar GPAs, standardized test scores and extracurricular activities, the Ivies do not offer scholarships based on merit, talent or athleticism.
So, in other words, Brown University, Columbia University, Cornell University, Dartmouth College, Harvard University, Princeton University, Yale University, and the University of Pennsylvania offer need-based scholarships.
With so many gifted attendees, it's just so hard to pick awardees based on academic, artistic or athletic merit.
The public is so obsessed with the Ivy Leagues that many prestigious schools are commonly mistaken as being one of the eight Ivies. But that's not the only thing that serves as proof that everyone is infatuated with them — there are many different Ivy League equivalents in existence, such as:
New Ivies
Boston College
Bowdoin College
Carnegie Mellon University
Colby College
Colgate University
Davidson College
Emory University
Harvey Mudd College
Kenyon College
Macalester College
New York University
Olin College of Engineering
Pomona College
Reed College
Rensselaer Polytechnic Institute
Rice University
Skidmore College
Tufts University
University of California, Los Angeles
University of Michigan
University of North Carolina at Chapel Hill
University of Notre Dame
University of Rochester
University of Virginia
Vanderbilt University
Washington University in St. Louis
Little Ivies
Amherst College
Bates College
Bowdoin College
Colby College
Connecticut College
Hamilton College
Haverford College
Lafayette College
Middlebury College
Swarthmore College
Trinity College
Tufts University
Vassar College
Wesleyan University
Williams College
Hidden Ivies
Amherst College
Barnard College
Bates College
Boston College
Bowdoin College
Brandeis University
Bryn Mawr College
Bucknell University
Carleton College
Case Western Reserve University
Claremont McKenna College
Colby College
Colgate University
College of the Holy Cross
Colorado College
Davidson College
Denison University
Dickinson College
Duke University
Emory University
Fordham University
Franklin and Marshall College
Georgetown University
Grinnell College
Hamilton College
Haverford College
Johns Hopkins University
Kenyon College
Lafayette College
Lehigh University
Macalester College
Middlebury College
Mount Holyoke College
Northwestern University
Oberlin College
Pomona College
Reed College
Rice University
Skidmore College
Smith College
Southern Methodist University
Stanford University
Swarthmore College
Trinity College
Tufts University
Tulane University
Union College
University of Chicago
University of Notre Dame
University of Richmond
University of Rochester
University of Southern California
University of the South
Vanderbilt University
Vassar College
Villanova University
Wake Forest University
Washington and Lee University
Washington University in St. Louis
Wellesley College
Wesleyan University
Williams College
Southern Ivies
Davidson College
Duke University
Emory University
Rice University
Southern Methodist University
Tulane University
University of North Carolina at Chapel Hill
University of Texas at Austin
University of Virginia
Vanderbilt University
Wake Forest University
William & Mary
Public Ivies
Binghamton University
Indiana University Bloomington
Miami University
Michigan State University
Ohio State University
Pennsylvania State University
Rutgers University
University of Arizona
University of California – Berkeley
University of California – Davis
University of California – Irvine
University of California – Los Angeles
University of California – San Diego
University of California – Santa Barbara
University of Colorado Boulder
University of Connecticut
University of Delaware
University of Florida
University of Georgia
University of Illinois at Urbana – Champaign
University of Iowa
University of Maryland, College Park
University of Michigan
University of Minnesota Twin Cities
University of North Carolina at Chapel Hill
University of Texas at Austin
University of Virginia
University of Washington
University of Wisconsin – Madison
William & Mary
With so many Ivy League equivalents, it's plain to see that prestigious schools are a dime a dozen, which, to some extent, does not make them as special as many believe them to be.
Related Article: How Do You Get Into Seven Sisters College?
Many Bigwigs Did Not Go to Big-Time Schools
Better think again if you believe that the founders, CEOs and presidents of some of the biggest companies on the face of the planet obtained their undergraduate degrees at prestigious schools, which is why they were able to reach unfathomable success. Believe it or not, the majority of them attended state schools and lesser-known private institutions.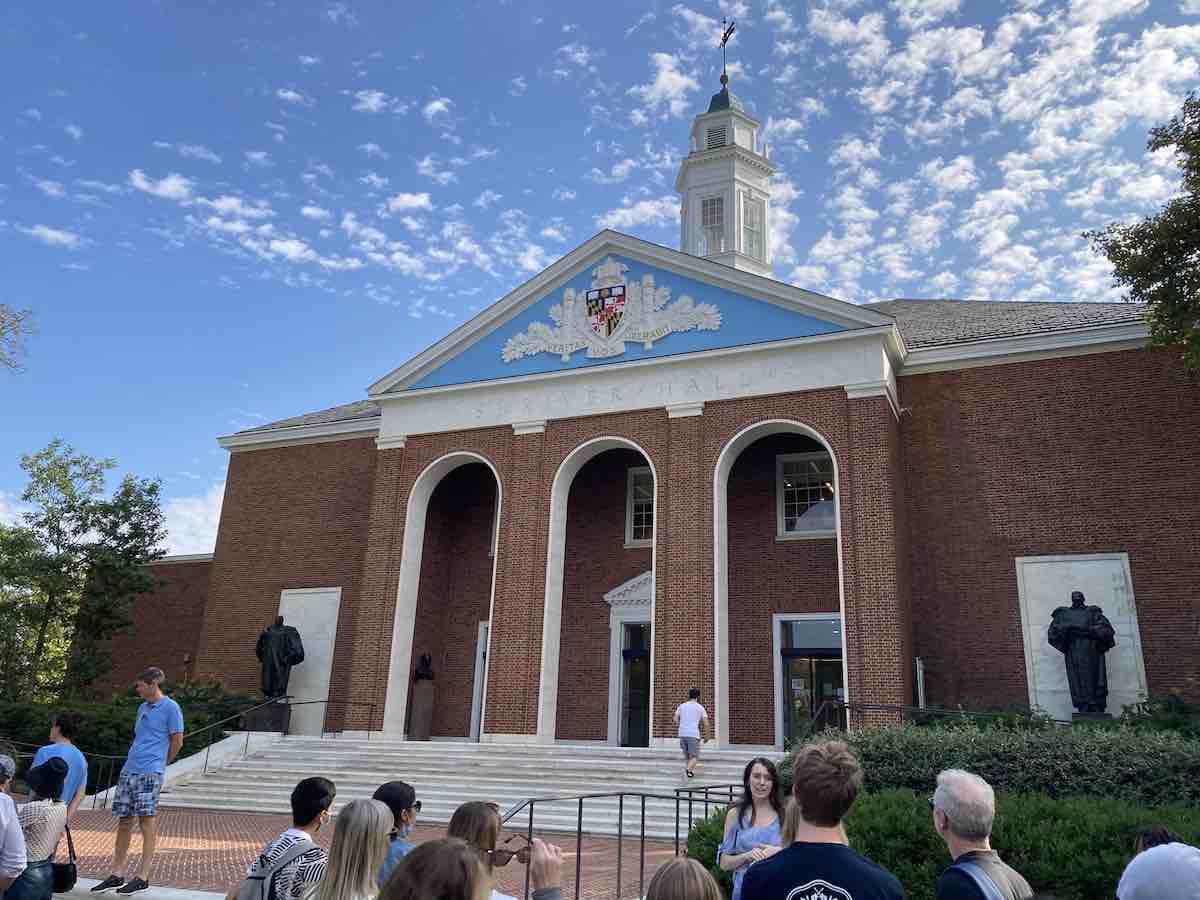 As a matter of fact, almost 90% of Fortune 100 CEOs in 2019 went to non-Ivy League schools — of those, 47% graduated from state schools and 53% graduated from private ones.
Let's take a look at the top 10 CEOs of the said listing and the colleges and universities they went to:
| | | |
| --- | --- | --- |
| NAME | POSITION | COLLEGE ATTENDED |
| Doug McMillon | CEO, Walmart | University of Arkansas |
| Darren Woods | CEO, Exxon Mobil | Texas A&M University |
| Warren Buffett | CEO, Berkshire Hathaway | University of Nebraska – Lincoln |
| Tim Cook | CEO, Apple | Auburn University |
| David Wichmann | CEO, UnitedHealth Group | Illinois State University |
| John Hammergren | CEO, McKesson | University of Minnesota |
| Larry Merlo | CEO, CVS Health | University of Pittsburgh |
| Jeff Bezos | CEO, Amazon | Princeton University |
| Randall Stephenson | CEO, AT&T | University of Central Oklahoma |
| Mary Barra | CEO, General Motors | Kettering University |
As you can see, only one of these big bosses went to an Ivy League school — Amazon's Jeff Bezos. The rest, meanwhile, earned their bachelor's degrees at institutions where many of those who steer clear of some of the most exalted schools (as well as those who get rejected from them) usually end up getting accepted into.
Speaking of which, it's no secret that prestige is often associated with a high selectivity level.
While so many college-bound teens aspire to attend Ivy League and Ivy-like schools, only a very few of them end up having the guts to apply — and even far fewer wind up receiving an acceptance letter.
It's free to dream. And it's exactly because of this why graduating high schoolers are allowed to include two to four reach or dream schools in their college list.
On the other hand, adding just one safety school is usually more than enough as your chances of getting accepted into it are so much higher than your chances for all reach schools combined.
Let's take a look at the acceptance rates of the colleges attended by Fortune's top 10 CEOs for 2019:
| | |
| --- | --- |
| INSTITUTION | ACCEPTANCE RATE |
| Auburn University | 85% |
| Illinois State University | 81% |
| Kettering University | 74% |
| Princeton University | 6% |
| Texas A&M University | 63% |
| University of Arkansas | 78% |
| University of Central Oklahoma | 81% |
| University of Minnesota | 70% |
| University of Nebraska – Lincoln | 78% |
| University of Pittsburgh | 64% |
Above, one school stands out from the pack — Princeton University — because of an acceptance rate that's considerably lower than the rest (and also the fact that it's the only Ivy League school on the list).
But despite accepting the majority of applicants, which is associated with being far from being selective and prestigious, it didn't stop those colleges and universities with high acceptance rates from producing graduates that would later make it to Fortune's 100 CEOs.
Related Article: Is Going to College Worth It?
The Dreams of Parents for Their Kids
Almost one-third of college students in the US are solely responsible for paying all of their college-related expenses. Most of them are Blacks, Native Americans, and Hispanics or Latinos.
The rest have to depend on their folks. And when the tuition, fees, room and board, books, school supplies and others are going to be paid for by the parentals, chances are that they will want to have a say on which college their kids should attend. After all, it's their hard-earned cash that will be used for funding a bachelor's degree.
In some instances, it's their dream for their teeners that are on the line, not the dreams of the teens themselves.
According to a survey consisting of more than 700 parents of high school students currently applying to institutions for higher education, the vast majority of parents want their kids to go to a college that's a good fit.
Let's take a look at all the factors that parents who participated in the survey rated as the most important:
| | |
| --- | --- |
| FACTOR | PERCENTAGE OF RESPONDENTS |
| The college is a good fit | 78% |
| Safe environment | 75% |
| Acquisition of real-world marketable skills | 74% |
| A first-rate academic experience | 68% |
| Affordability | 66% |
Parents always want the best for their kids. However, it's not all the time that parents know what's best for their teens. This tends to become evident when it's time for their graduating high schoolers to apply to colleges and universities — many of them will pressure their children to apply to elite schools.
It's a surefire recipe for disaster — encouraging low-performing teens to give applying to selective schools a try can lead to unnecessary stress, frustration and depression upon receiving a rejection letter.
And getting an acceptance letter does not necessarily make it right.
While many adolescents would love to earn a degree from top-tier schools, not everyone would find these institutions the perfect fit. This could easily lead to low grades and high dropout rates. And even if they survived four or six years of college, they might not be happy with the career resulting from their major and overall college experience.
Don't forget the fact that graduates could end up paying off sky-high student debt for life — around 12% of all student debt is owed by those who graduated or withdrew from prestigious colleges and universities.
Many poor parents believe that having a child with a degree from a prestigious school is the key for them to be able to climb up one level in the socioeconomic spectrum. Some of them may even go beyond their means in an attempt to give their teeners any type of advantage, such as paying for costly admissions consulting.
High school counselors have many jobs.
Some of them include assisting graduating high schoolers in making academic and career plans as well as guiding them throughout the entire college application process. If there's one thing that high school counselors know best, it's the fact that kids should not be forced to go to a college that they don't like.
Some parents who believe otherwise deprive high school counselors of their dignity and turn to private college admissions counselors, whose price can range anywhere from $250 per one-hour meeting to thousands of dollars per package!
But it's not just low-income parents that force their kids to go to elite and expensive schools.
Case in point: rich parents, including celebrity ones, bribing colleges and universities in order to admit their underperforming and unqualified kids.
Related Article: How To Pay for College With High Income
What Employers Really Think
Some students go to college in order to make their parents happy. And then there are also those that spend four to six years in college just to please potential employers.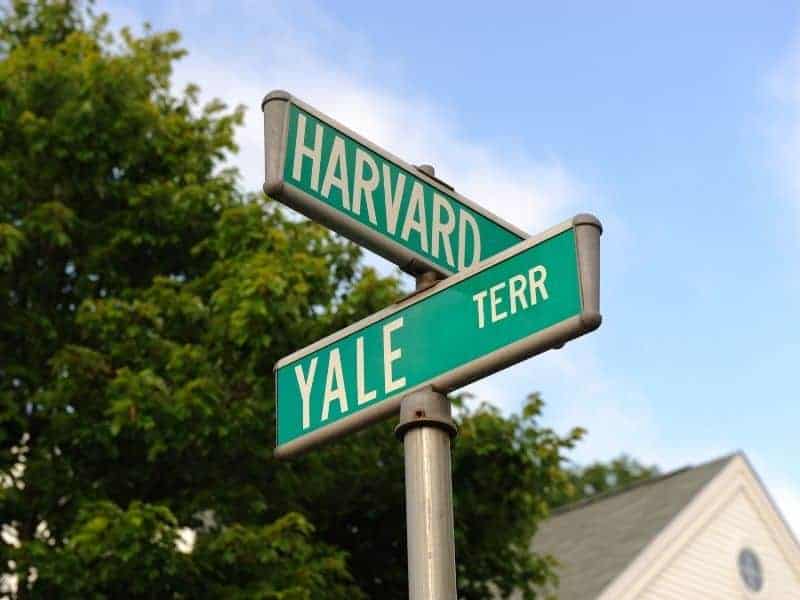 Here's the deal: according to a survey, up to 30% of adults in the US think that where a job applicant graduated from is a very important factor to employers.
It's a good thing that they are wrong. According to the same survey, only 9% of employers say that where job candidates earned their degrees is very important.
The following is the complete outcome of the survey — the different factors considered in the hiring process and the percentage of employers who agreed for each level of importance:
| | | | | |
| --- | --- | --- | --- | --- |
| FACTORS | VERY | SOMEWHAT | NOT VERY | NOT AT ALL |
| Major | 28% | 42% | 22% | 8% |
| School | 9% | 37% | 40% | 14% |
| Knowledge | 84% | 14% | 2% | 2% |
| Skills | 79% | 16% | 1% | 0% |
However, please keep in mind that different employers have different preferences in applicants.
One recruiter in the financial services industry, for instance, confessed that applications are considered if they bear the name of a prestigious school and a GPA of 3.3 or higher. Meanwhile, applicants who did not go to the Ivy Leagues or Ivy-like schools should have a GPA of at least 3.9 in order to be considered.
Needless to say, this method causes wonderful candidates to get excluded, which the said recruiter admitted to. Many large companies that have no time to sufficiently check piles and piles of resumes may be following the same system.
But don't let an elite institution's sticker price that your family cannot afford or academic requirements that your application cannot meet stop you from thinking that you can attend just about any college or university and still get employed at your dream company or industry and get a sizable monthly paycheck, too.
Just take a look at this table demonstrating the top colleges and universities whose alumni members are hired by Fortune 500 Companies in 2021:
| | |
| --- | --- |
| INSTITUTION | GRADUATES EMPLOYED |
| University of Phoenix | 15,924 |
| University of Washington | 14,264 |
| Georgia Institute of Technology | 5,292 |
| Stanford University | 4,639 |
| University of California – Berkeley | 4,302 |
| University of Southern California | 4,213 |
| University of Texas | 3,938 |
| Arizona State University | 3,820 |
| Cornell University | 3,680 |
| Pennsylvania State University | 3,214 |
| Strayer University | 3,025 |
| University of Arkansas | 2,845 |
| Massachusetts Institute of Technology | 2,692 |
| San Jose State University | 2,661 |
| Northeastern University | 2,302 |
| University of Illinois – Urbana-Champaign | 2,251 |
| Harvard University | 2,220 |
| Purdue University | 2,195 |
| University of Pennsylvania | 2,022 |
Just Before You Apply to a Prestigious School
Can afford a prestigious school's cost of attendance and meet its academic requirements? Feel free to include it in your college list. But if your only reason for applying to it is that it has a very recognizable name, you could end up wasting time and money and missing the opportunity to have a fantastic college experience and satisfying career.
If what you are after is guaranteed success after graduation, apply to a good program, get high grades, soak up all the knowledge and skills that you can, and build a network — it doesn't really matter where.
Read Also: How to Convince Your Teenager to Go to College

Disclaimer: The views and opinions expressed in this article are those of the authors and do not necessarily represent those of the College Reality Check.