Fast Track Your College Degree: How to Graduate Early
According to the National Center for Education Statistics (NCES), the majority of students at 4-year institutions earn their bachelor's degree in 6 years — 63% at public schools and 68% at private nonprofit schools.
Because the cost of higher education has increased more than twice since 1986, you want to be in and out of college as soon as possible to cut down on tuition costs and other college-related expenditures and penetrate the workforce armed with a bachelor's degree ASAP.
Worry not because it doesn't necessarily mean that you will have to wait for 6 years to complete your undergraduate degree program since it seems to be the norm these days.
If truth be told, you can graduate from college in 4 years or even less!
And here are the steps on how to become a proud bachelor's degree holder in no time:
Six Steps to Graduate Early From a College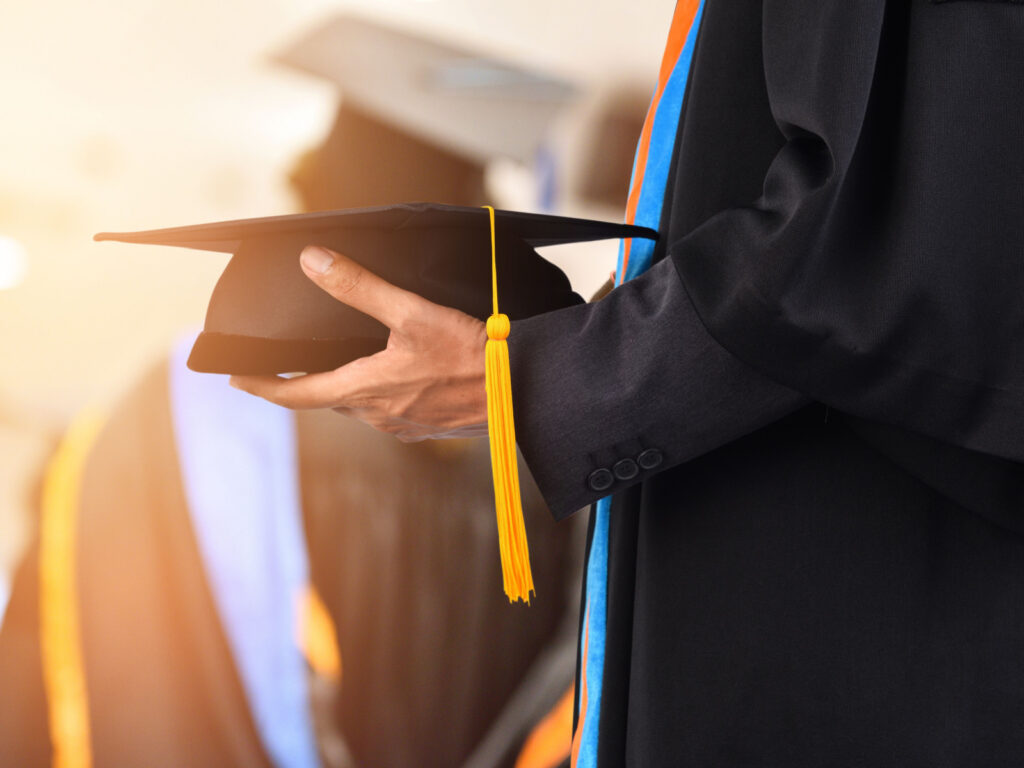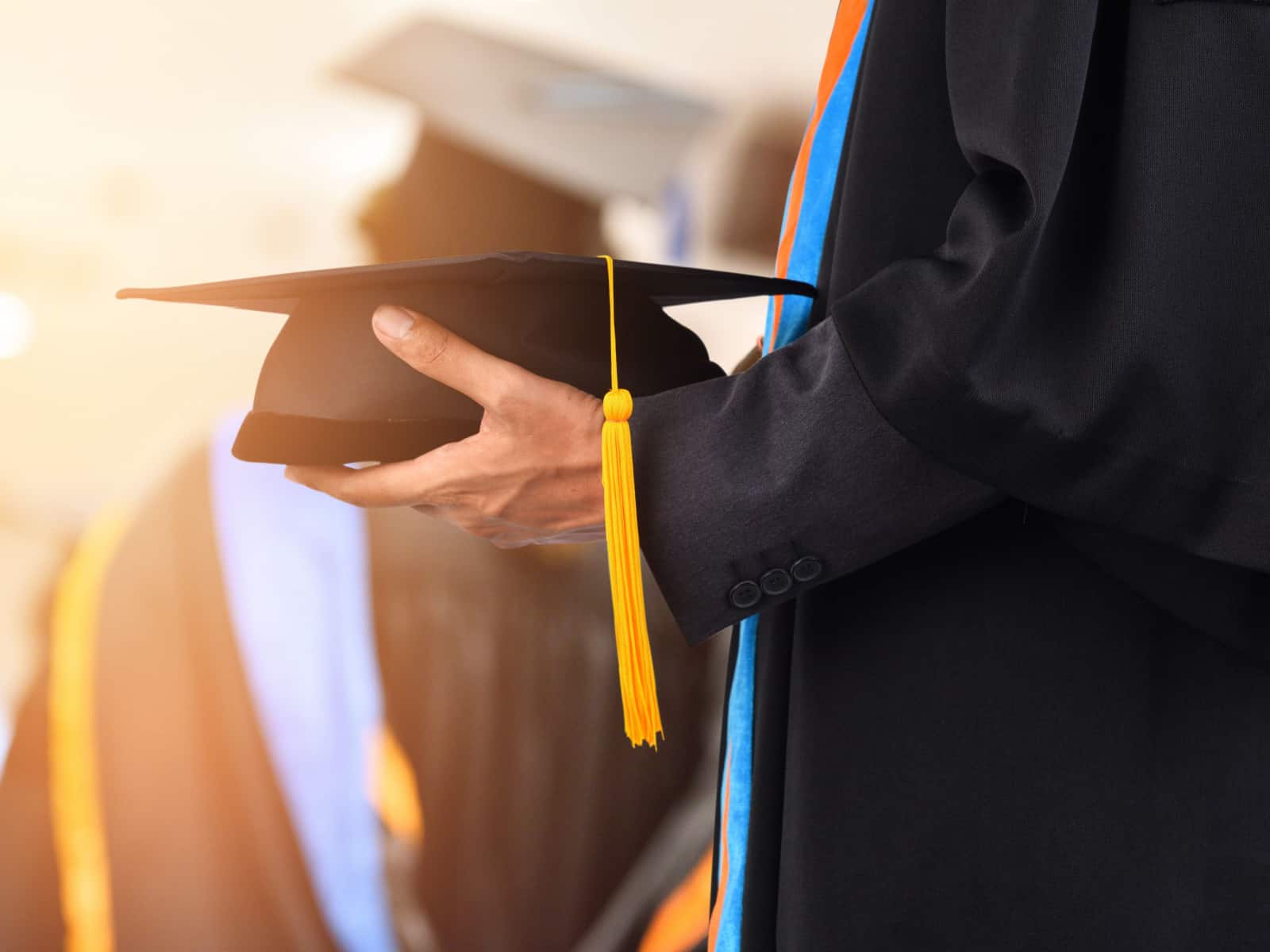 1. Earn College Credits Through AP Exams
There's no need to wait to be in college before you spring into action and take the steps necessary to get out of it in 4 years or less — the quest to get your hands on an undergraduate degree faster begins in high school.
The College Board, which is responsible for the SAT, also offers Advanced Placement (AP) program.
What's really nice about it is that high school students can take college-level courses as well as exams that could earn them college credits.
So, in other words, the AP program allows them to have a sense of what it's like to be undergraduate students as well as complete their undergraduate programs in a shorter amount of time.
You can take AP classes without taking AP exams later on. Similarly, you can take AP exams without taking AP classes beforehand. But the College Board recommends attending AP classes prior to taking AP exams.
After all, an AP exam costs $96 — an AP class, meanwhile, costs nothing.
But because the goal is to earn college credits necessary to graduate early from college, attending AP classes helps increase your chances of getting high AP exam grades.
Many US colleges and universities grant credits for AP exam scores of 3 and above. Some allow students to skip equivalent courses.
However, it's important to note that while most public and state schools offer college credits or placement for AP exam scores, some don't — including many selective ones.
Among the 8 Ivy League schools, Dartmouth College is the only one that does not give college credits for AP exams.
But just before you jump up and down, Ivy Leagues that grant college credits for AP exams will only do so for challenging courses and scores of 4 or 5. At times, the score has to be no less than 5.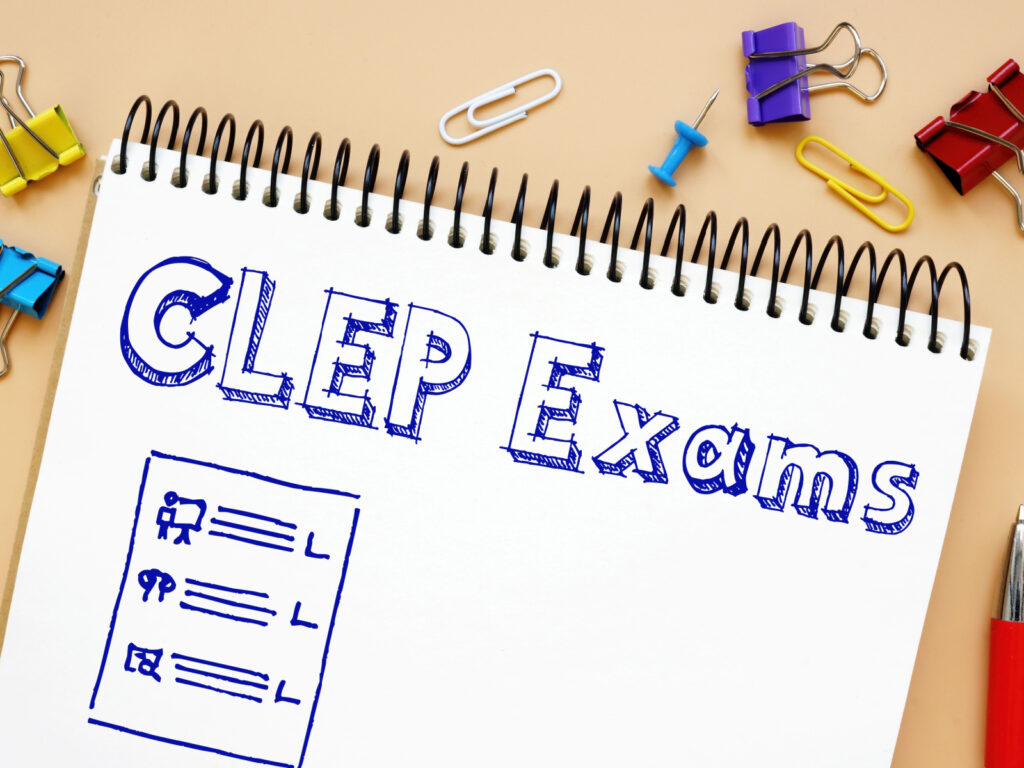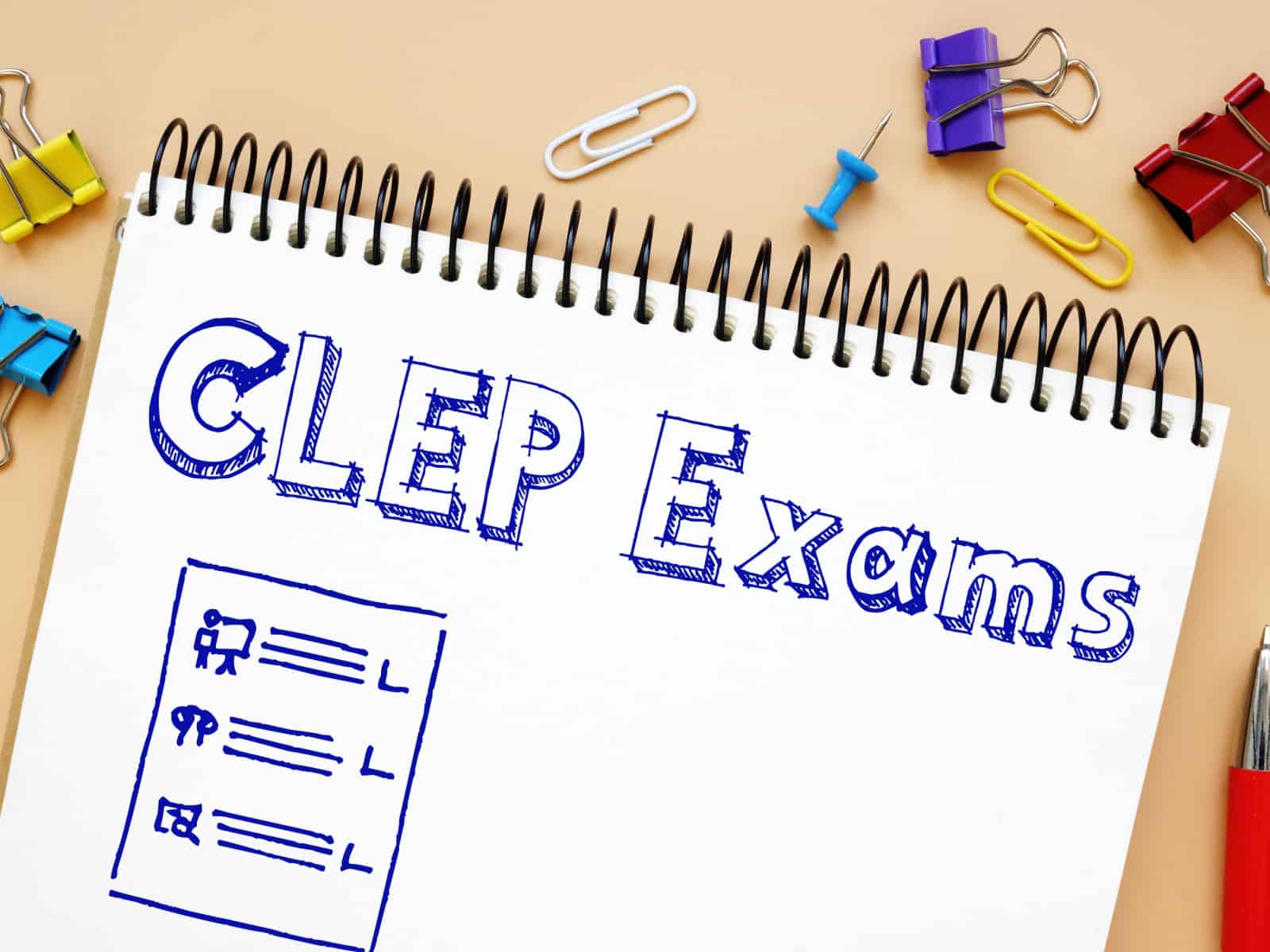 2. Consider Taking the CLEP Exams
Again and again, high schoolers are told to take AP courses and exams, too, in order to boost their admissions chances to selective institutions where the rigor of the secondary school curriculum matters and also to earn college credits.
Something similar to this advice doesn't seem to spend enough time under the spotlight: taking CLEP exams.
Other than AP Exams, the College Board also offers the College-Level Examination Program (CLEP), which consists of a set of standardized tests in an assortment of subjects, allowing students to earn introductory-level college courses. Getting a passing score on the CLEP exam could earn you 3 or more college credits.
And those college credits are accepted at 2,900 colleges and universities in the US. But it's important to keep in mind that many prestigious and highly-ranked institutions, as of this writing, do not honor CLEP exam scores.
So, what are the benefits of taking a CLEP exam?
Graduating from college faster than everyone else is one of them.
As a matter of fact, according to the College Board itself, those who earn 12 or more college credits through CLEP could save anywhere from 9 to 14 months earning their undergraduate degrees. Of course, it depends on how many credits a college is willing to give.
And because a passing CLEP exam grade can lead to college credits, you can cut down on tuition, fees and other associated costs. A CLEP exam is also cheaper than an AP exam — $90 vs. $96.
To date, there are more than 2,000 test centers in the US that administer CLEP exams.
Everyone is also welcome to take a CLEP exam, not just high schoolers. They include college students, veterans, active military service members, adult learners and professionals.
3. Take 15 to 18 Credits Each Semester
A bachelor's degree program is usually 120 credits.
Per semester, undergraduate students can take 11 credits or less, which makes them part-time students. But then they can also take anywhere from a minimum of 12 credits to a maximum of 18 credits per semester, making them full-time students.
Some colleges allow students to take more than 18 credits per semester, which results in an overload. However, in most instances, graduating students are the only ones allowed to overload, usually during their last term.
The average undergraduate student in the US takes 15 credits every semester.
Doing the math, taking that many credits per semester will allow you to get your bachelor's degree in 4 years.
But since the goal is to graduate from college faster than 4 years so that you can minimize the number of times you shell out money for tuition and other expenditures as well as get employed in no time, you should take more credits per semester.
At most institutions of higher education, undergraduate students can take a maximum of 18 credits every semester. That means attending a total of 6 3-credit classes a term.
Sticking to this stratagem will let you graduate from college in less than 4 years.
Keep in mind, however, that taking more credits per semester means having to devote more of your time and energy to your studies and less to activities that allow you to have a robust social life — failing a class and repeating it can be an obstacle in your shortened path to becoming a bachelor's degree holder.
For most college students, taking 18 credits each semester is a lot. It's important that you take the steps necessary to maintain not only your GPA but your health and sanity, too.
But as the old adage goes: where there's a will, there's a way!
4. Enroll in Summer Classes
Taking 18 credits per semester allows you to subtract 36 credits per academic year from the 120 credits required for students to earn a bachelor's degree — that's 30% of all the necessary credits.
Why stop at 36 credits per year when you can squeeze in 3 to 6 more credits each time?
Instead of attending parties and vanquishing video game bosses during the summer, consider heading to classes and conquering papers and projects to complete even more credits. On average, undergraduate students take 1 to 2 summer classes. In some instances, a college or university may allow a student to enroll in 3 classes (9 credits).
By taking 18 credits per semester and up to 6 credits per summer break, it's possible for you to graduate from college in 3 years, giving you a 1- to 3-year head start (as opposed to those who will graduate from college in 4 or 6 long years) in building a professional career.
Another perk to enjoy for enrolling in summer is that classes are usually smaller in size.
While there's no denying that enrolling in summer classes is beneficial to anyone who would like to be in and out of the campus in no time, there are some downsides to it, too.
And spearheading the list is that you may miss out on an assortment of fun and exciting things summer brings other undergraduate students get to enjoy.
And because there's no break between semesters, you are running the risk of experiencing burnout. According to a BMC Medical Education report, burnout is associated with poor educational performance and college dropout.
If you're not careful, you may find yourself spending more instead of less time in school.
Before you register for summer classes, make sure that the classes you need to take in order to graduate from college faster are available — not all classes are offered in the summer.
Thorough planning is needed if you want to complete your undergraduate degree program earlier, which an academic advisor can help you with.
5. Earn Credits for Work or Life Experience
You can learn a lot of things inside the classroom. Similarly, there are lessons you can learn outside of it. Colleges and universities know this, which is why many of them award credits for work or life experience.
Different academic institutions, needless to say, have different policies when it comes to giving credits for previous accomplishments.
In many instances, schools can give as few as 12 credits. But the general consensus is that no more than 30 college credits can be awarded, which is equivalent to an entire academic year.
There are many ways you can leverage learnings outside of the campus to your advantage.
Considered an expert in a particular subject? Then you may take an exam to demonstrate your competency in it. There are situations, too, in which having a professional license or a similar credential is enough for you to earn credits.
Military training and experience can also make you eligible for college credits. As a matter of fact, some military-friendly institutions might offer veterans and active service members 20 credits or more.
The same is true for those with law enforcement experience, including individuals who have undergone basic bootcamp or training.
Some individuals may be asked to gather a portfolio, just like when enrolling in certain academic programs.
But keep in mind that not all US colleges and universities give credit for work or life experience.
If you want to use yours to obtain an undergraduate degree faster than usual, make sure that the institutions on your college list honor such. Most of them are public and state schools as well as online learning institutions.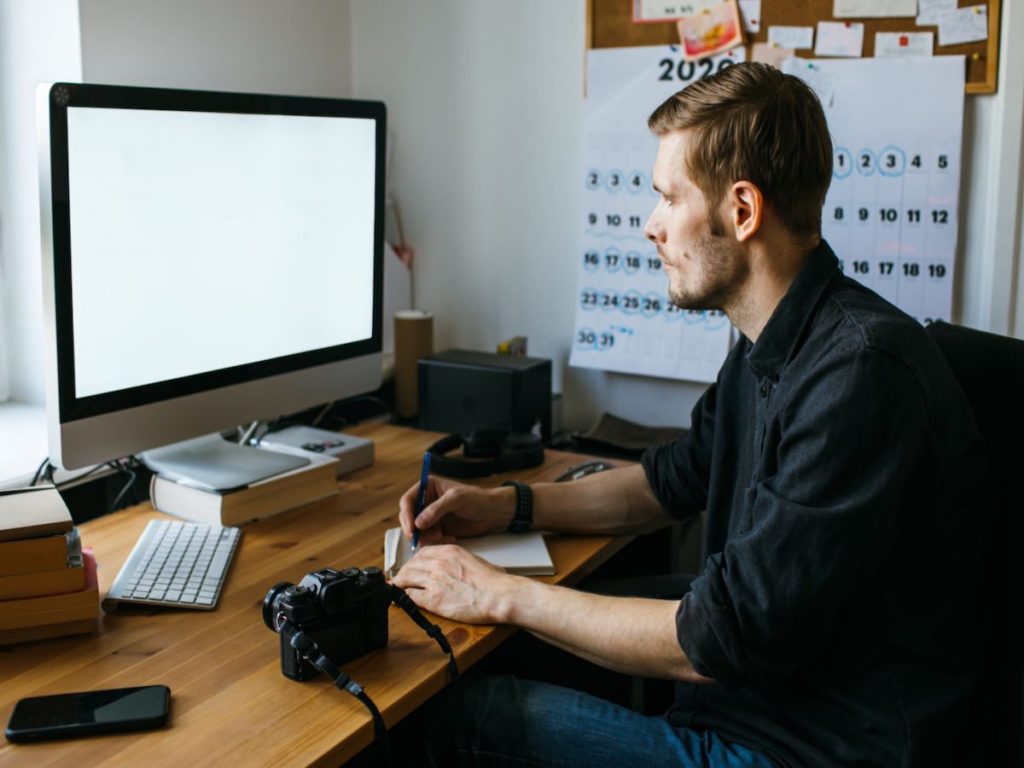 6. Take Online Classes
Up to 68% of the more than 6 million American students studying over the internet are working adults or have professional experience. Statistics add that the average age of online learners in the US is 32 years old.
Refrain from assuming that just because the majority of students working on their degrees on the web are non-traditional students doesn't mean that there's no place for fresh high school graduates at online learning institutions.
These days, more and more traditional students are switching to being non-traditional students for various reasons.
One of those is the fact that an undergraduate degree online is cheaper.
According to the data from the Education Data Initiative (EDI), private 4-year institutions, on average, charge $60,593 for an online degree vs. $129,800 for the same degree albeit on-campus.
Meanwhile, on average, public 4-year institutions charge $38,496 for an online degree vs. $37,500 for the same degree, in-person.
Working on a degree online is not only ideal for budget-conscious students or students from low-income families but also for those who want to earn a bachelor's degree faster than everyone else.
It's no secret that another benefit associated with online learning is convenience like no other.
Without the need to travel to and fro the campus or share the dorm with pesky roommates or get distracted by students on campus, you can fully devote your time and energy to your studies.
And because of this, you can take the maximum number of credits allowed per term so that you can complete the degree program ASAP.
But it's important to consider the fact that online learning is not for everyone. For instance, some learners simply thrive more when surrounded by other students and guided by professors in front of them.
FAQs on Graduating Early From College
And now, let's answer some of the most commonly asked questions about being conferred with an undergraduate degree faster than it would normally take.
Can You Graduate From College in 2 Years?
Graduating from college in just 2 years means taking 30 credits per semester, which can be too much for the average undergraduate. It's also unlikely for colleges and universities to allow students to take that many credits. Enrolling in an accelerated program may allow one to graduate from college in 2 years.
As the name implies, an accelerated bachelor's degree program allows students to complete it faster. Usually, it can take anywhere from 1 to 3 years to complete. Mostly, online institutions offer such.
However, accelerated programs commonly require students to have transfer credits.
How Do You Graduate a Semester Early From College?
To graduate from college in 4 years, an undergraduate student must take 15 credits per semester. And to graduate from college a semester early, additional credits should be taken each semester, which will total 15 credits. Through this method, the student will only have to enroll in a total of 7 semesters.
Many 4-year institutions allow students to take a maximum of 18 credits per term.
Grabbing this opportunity will enable you to join the workforce a semester ahead of your peers. Here's what it's going to look like: 18 credits for 6 semesters (total: 108 credits) and 12 credits for 1 semester.
How Do You Graduate Early From Community College?
An associate degree from a community college requires 60 credits. To graduate from a community college early, one must maximize the number of credits taken per semester. For instance, a student taking 18 credits per term and enrolling in a 3-credit class every summer may graduate a semester earlier than usual.
Graduating from a community college can be faster for undergraduate students who have earned credits from a previous educational experience, in particular from an accredited institution.
They may also enroll where credits are given for work or life experience.
Pros and Cons of Graduating From College Early
Many undergraduate students strive to graduate from college early to reduce the amount of money spent on higher education and start making money by entering the workforce. But there are also some downsides to it, including compromising one's grades as well as mental health and social life.
Because college isn't cheap, getting your hands on a bachelor's degree quicker can help cut costs.
But it's important to note that some schools, traditional and online alike, may charge students for taking more credits per term. Still, considering that graduating early from college also reduces associated expenditures like transportation and room and board lowers the overall cost of higher education.
Then there's also the fact that you can graduate with lower student debt than most others — without the need to borrow money several times, you don't have to pay off a lot of student loans plus interest.
While graduating from college in less than 4 years lets you start a professional career and earn money faster, it can keep you from having the best possible college career. And with poor planning, organization and time management, your grades may suffer. Your mental and physical health may suffer, too, as a result of having no break from the books.

Disclaimer: The views and opinions expressed in this article are those of the authors and do not necessarily represent those of the College Reality Check.