Pros and Cons of Dual Enrollment in High School
There are a handful of ways for you to gear up for college while still in high school. Other than sitting for AP or CLEP exams or getting your hands on an IB diploma, you may also choose to dual enroll. Simply put, dual enrollment is like being a high schooler and a part-time college student at the same time. But is it worth your time and effort?
Dual enrollment allows high school students to make their secondary school record more rigorous, which can be advantageous in the college admissions process. It also allows them to earn credits that transfer to state schools in the same state. However, there are also a few downsides that come with taking dual enrollment classes.
Continue reading this post if you are thinking about participating in a dual enrollment program.
Below, I will enumerate some of the pros and cons of dual enrollment, thus allowing you to have a much better idea if enrolling in the said program is right for you or exploring your other options is a smarter move.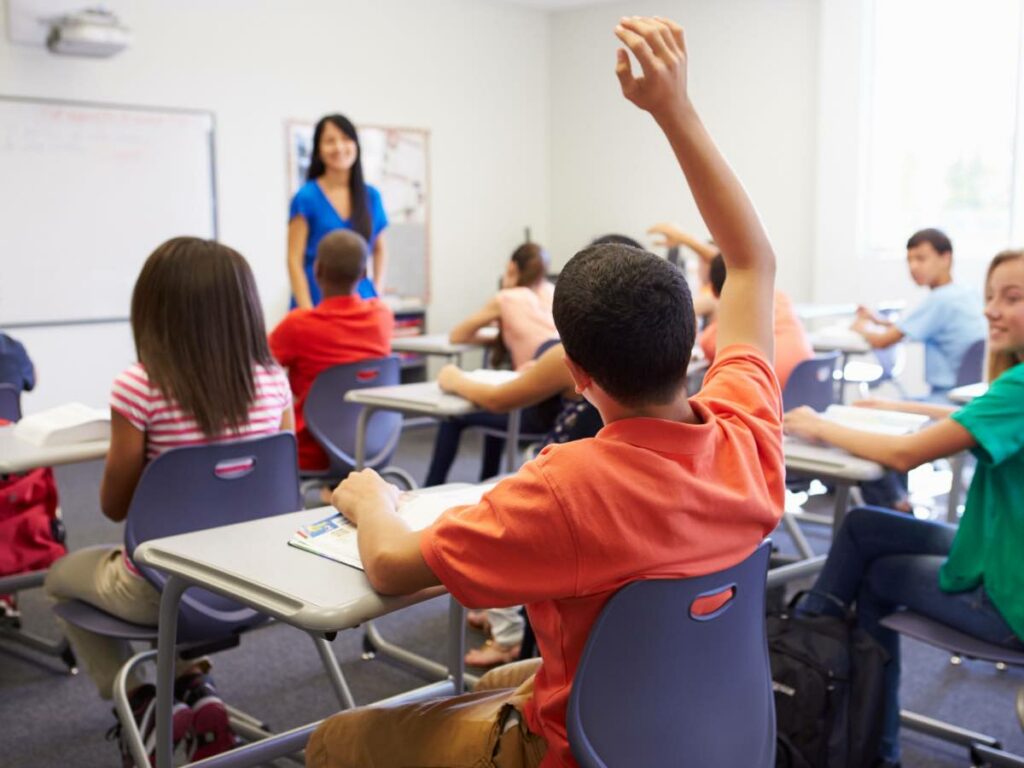 Pros of Dual Enrollment
Lowered college costs
According to a survey done on 10,000 freshmen, juniors and seniors at more than 200 postsecondary institutions in the US, around 56% of students can no longer afford to pay for their tuition.
It's a good thing for those who are interested in a dual enrollment program that many public schools in the country not only offer dual enrollment but also cover associated costs, from student fees to textbooks.
As a result, they can earn college credits at absolutely no cost, thus closing the college affordability gap when it's time for them to work on an undergraduate degree.
Community colleges in Virginia charge high schoolers who are enrolled in a dual enrollment program $24 per credit hour.
With the average cost per credit hour at public, 4-year universities amounting to $390, dual enrollment allows students to cut college costs by substantial amounts — the more credits they earn, the bigger the savings get.
Increased admissions chances
Especially if the goal is to attend some of the most selective colleges and universities in the land, it's important for high school teens to increase the level of rigor of their secondary school record.
And one way to do that is by enrolling themselves in a dual enrollment program.
Because dual enrollment allows high schoolers to remain in high school while being part-time students at local and community colleges taking college-level courses, their college applications can become more attractive — unlike AP classes that are taught at high schools by high school teachers, dual enrollment classes are taught by actual college teachers at actual colleges.
Dual enrolled high schoolers also get to meet real college students and staff members, thus allowing them to have a head start on the entire college experience, which can prove to be valuable after their high school graduation.
Exploration of various options
Many high school students learn what they want to focus on in college only when they're already in college.
By enrolling in a dual enrollment program, teeners need not wait for a long time just to have an idea of which discipline they would like to dedicate their college and professional careers to — they can start checking out options available to them even before they finish high school, which can make college a less confusing time in their lives.
And because dual enrollment is often cost-free or cheap, high schoolers can decide to switch from one area of study to the other without a lot of risk and cost, which cannot be said for college students.
Great news for those who have determined what they like early on by means of dual enrollment: they have plenty of time in college to take numerous electives and even double major, which can allow them to have better job opportunities.
Cons of Dual Enrollment
Earned credits may not transfer
It's true that dual enrollment allows high schoolers to earn credits, which they can transfer to college — it's the particular perk of dual enrollment that makes the pursuit of an undergraduate degree accessible to low-income students.
Unfortunately, it's not all the time that the credits they earn transfer.
Students who are in a dual enrollment program can rest assured that their credits will transfer when they apply to state schools.
But it's important to keep in mind that they should not attend just about any state school — they should head to an in-state school if they want the credits they earned via dual enrollment in high school to not go to waste.
Needless to say, if they attend a private college or university that's outside of the state in which they dual enrolled, it's very much unlikely for the credits they earned to be honored there.
Courses taken will appear on the transcript
Because dual enrollment is free most of the time, it can be very tempting for many high school teens to give it a go just to have an idea of what attending college is like or to determine whether or not they can handle college courses.
But just because they can try dual enrollment doesn't mean they should.
Taking college courses while in high school by means of a dual enrollment program can impact a student's transcript — any dual enrollment class that he or she takes will make it to the transcript no matter whether it's a pass or fail.
It goes without saying, too, that dual enrolment can affect one's weighted GPA, which can then influence college admissions chances.
Prior to dual enrollment, it's a must for high schoolers to be certain that they will be willing to devote enough time and energy to their college-level classes to get good grades and avoid messing up their transcripts.
Shortened college experience
It is said that up to 50% of students enter college undecided.
Well, not every teen finishes high school already knowing who they are and what they want to do for the rest of their lives.
And for the vast majority of them, it's while in college that they are able to figure things out through extracurriculars, electives and part-time jobs as well as with the help of the people they meet and friends they make on and off campus.
Participating in a dual enrollment program may sometimes allow some high schoolers to earn credits enough to make them skip their freshman and sophomore years of college, thus shortening the length of time they spend in their college career.
As a result of this, they may enter the workforce doing something that's not really meant for them to do or miss out on various opportunities to explore their interests and network with people who could be around for life.
Is Dual Enrollment or AP Better?
Similar to AP classes, dual enrollment allows high school students to boost the rigor of their secondary school record, which is what admissions officers at some of the most selective colleges and universities are looking for in applicants. And similar to AP exams, dual enrollment makes it possible for teens to earn college credits.
While dual enrollment classes are so much closer to the real thing than AP classes since they are taught at actual colleges by actual college teachers, it's not all the time that credits earned through them will transfer.
In most instances, in-state state schools are the only ones that accept dual enrollment credits.
On the other hand, according to the College Board, nearly all institutions of higher education in the land award credit for the most popular or difficult AP exams — many of them also use AP exam scores for advanced placement purposes.
Needless to say, any credits you earned from dual enrollment might go down the drain the moment that you attend a postsecondary institution outside of your state, although it's true that the rigor that it has given your high school curriculum will follow you wherever you go, which is perfectly fine if you are eyeing a selective out-of-state school.
Before you register for a dual enrollment program, determine which colleges you would like to apply to eventually and also carefully research what their respective policies are on dual enrollment classes and credits.
How many dual enrollment classes can you enroll in?
You can enroll in as many dual enrollment classes as you possibly can. However, it's important to keep in mind that dual enrollment classes are harder than standard high school classes, which is why you should refrain from biting more than you can chew. Also, in many instances, dual enrollment classes aren't free.
In what year of high school should I start registering for dual enrollment?
In most states, dual enrollment programs are available to junior and senior high school students only. Very few states allow high school teens in their sophomore year to dual enroll. However, some states allow younger high school students to participate in the program if they are considered gifted.

Disclaimer: The views and opinions expressed in this article are those of the authors and do not necessarily represent those of the College Reality Check.