8 Reasons Why Teachers Should Be Paid More
Last month I had a conversation with a special education teacher, and she complained about how it is getting harder to do her work.
Instead of spending time helping kids, she spends most of her time filling out various forms in order to comply with state requirements. But the biggest complaint, as you might've guessed, was the pay.
Since teaching is one of the most selfless acts on the face of the planet, it's always awkward to talk about salary matters. But I believe we should discuss whether they are underpaid or not.
If truth be told, based on the findings of the Economic Policy Institute (EPI), teachers, on average, make 23.5% less than comparable college graduates. Due to being underpaid, nearly 4 in 5 teachers are considering retiring earlier than usual.
Of course, how much money teachers make per year depends on who they are teaching and where they are teaching.
To have a much better idea, take a look at the median annual salaries for different types of teachers in the country:
Preschool teachers: $30,210
Kindergarten and elementary school teachers: $61,350
High school teachers: $61,820
Postsecondary teachers: $79,640
Please take note that the figures above all came from the Occupational Outlook Handbook by the US Bureau of Labor Statistics (BLS), which is a fact-finding unit under the US Department of Labor (DOL).
And it's also the BLS that says that, in the same year, the median annual salary for all workers in the US was $45,760.
Even though the vast majority of teachers in the land get more than the median salary per year, many of them feel underpaid, considering that they usually work over 40 hours per week at normal times.
And many outside of the teaching realm seem to share their sentiments.
As a matter of fact, according to a report by CBS News, around 68% of all Americans feel that the teachers in their community are paid too little.
So much so that, according to a The Washington Post report, 2 in 3 individuals in the country would support underpaid public school teachers should they go on a strike in order to get a raise.
Meanwhile, about 20% think that teachers are paid the right amount. But then there are also those who, although only a mere 5% of the American population, believe that teachers are actually paid too much.
8 Reasons Why Teachers Should Get a Raise
Teachers get paid so little as a result of a number of factors. In the case of public school teachers, it's for the fact that education in the US is underfunded.
According to Parents for Public Schools (PPS), for instance, K-12 public schools are underfunded by nearly $150 billion per year, which robs over 30 million school kids of the resources they need to gain academic success.
If you think that salary is bad for public school teachers, wait until you learn about private school teacher pay.
Believe it or not, teachers in private schools make less than their counterparts in public schools — full-time public school teachers earn about 30% more per year than private school teachers!
A report by The Atlantic says that the average annual salary of private school teachers is barely $36,000.
And many of them cannot complain because the working conditions are better where they're teaching. Class sizes, for instance, are generally smaller in private schools, which makes teaching less exhausting.
And there's also less red tape.
Teachers in the US, in any case, deserve a raise, and here are 8 reasons why:
84% of Teachers Feel More Stressful
List Foundation says that, since the beginning of 2020, more than half a million teachers nationwide have left the profession.
In about 8% of all cases, teachers quit at the end of the school year.
However, it increased to around 9.1% in 2022 — recently, approximately 84% of teachers feel that teaching is more stressful now than ever.
But other than stress, teachers point out a few other reasons for them thinking about leaving their jobs.
According to a Make It report by CNBC, which also cited that 1 in 4 teachers are considering quitting in the past year, health concerns, lack of child care for their own kids and low pay are some other things that make them want to resign.
It's up from 1 in 6 before the pandemic.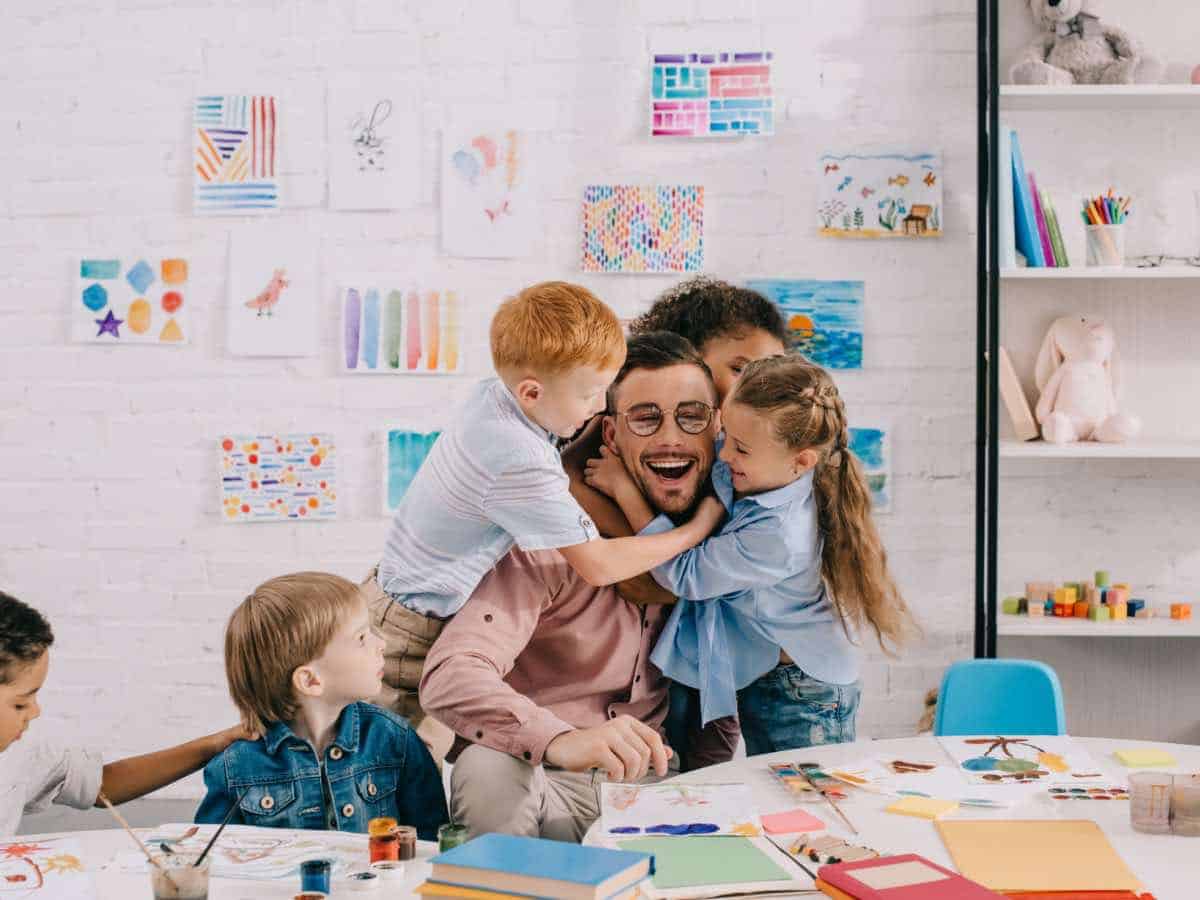 18% of Educators Need to Have Multiple Jobs
The National Center for Education Statistics (NCES) says that around 18% of all public school teachers in the US supplemented their base salary by having a second job outside of the school system.
Among those, arts or music teachers had the highest rate of taking on another money-making venture: 31%.
About 25% of surveyed teachers who were juggling a couple of jobs said that their other work had something to do with teaching or tutoring.
Meanwhile, around 20% of them said that supplemental jobs were non-teaching, although they still had some association with the field of teaching. About 55%, on the other hand, said theirs were some other jobs.
In the same year, the average salary public school teachers received at their second jobs amounted to $5,800 per year. However, salaries received, the NCES added, varied across teaching assignments.
Some of the highest earners were those who taught health education subjects and career- or technical education-related subjects, making $7,000 and $9,200 per year, respectively, at their supplemental jobs.
Public school teachers who taught language arts or English, on the other hand, received less than average per year ($5,100) from their other employers.
1 in 5 of Teachers Were Victims of Physical Violence
Based on the National Crime Victimization Survey (NCVS) data, as reported by the NCES, an estimated 2.7 million violent crimes happen each year either on campus or near schools.
As a matter of fact, it also said that about 1 in 4 public school teachers rated physical conflicts at their respective institutions as being either a serious or moderately serious problem.
In public schools in the US alone, from the academic year, about 939,000 violent incidents happened like:
Physical attacks (with or without weapons)
Robbery
Sexual assault
According to the NCES, in the same academic year, there were 75 shootings with 27 deaths and 37 school shootings with no deaths.
Since 1999, based on another report, more than 338,000 students have experienced gun violence in school.
But it's not just the students who are in peril in or near schools but their teachers, too!
Based on an article by the American Psychological Association (APA), teachers who experience violence in the workplace do not seek help afterward.
As a matter of fact, around 1 in 5 teachers who were victims of threats, physical attacks or physical violence or verbal aggression refrained from reporting the incident to school administrators.
In addition, 14% of them did not tell their colleagues and 24% of them did not tell their respective families.
Most Teachers Stay After School Hours
The last school bell of the day going off is music to the ears of students.
However, for many teachers, it's a sign for them to start taking care of all sorts of after-school activities, ranging from grading papers and doing lesson plans to attending faculty meetings and leading extracurricular activities.
And that is why it's not uncommon for them to be seen hanging around in the teachers' lounge or on campus grounds after school hours.
Doing all kinds of activities at the end of the day, in most instances, does not get teachers paid extra. This is when the generous and selfless traits associated with teachers get into high gear.
It's not all the time that schools sponsor clubs and organizations. Most official ones get funding from the school, which means that teachers leading them get paid.
But teachers who sponsor those that get zero funding, needless to say, usually do not get additional pay — they are recompensed by the pride and joy that helping students succeed brings.
And even if some of them get paid extra by staying late into the evening, such as those who have to oversee stage play rehearsals or game practices, the fact remains that what remaining time of the day they have ends up being devoted to the school and its attendees rather than family members and friends.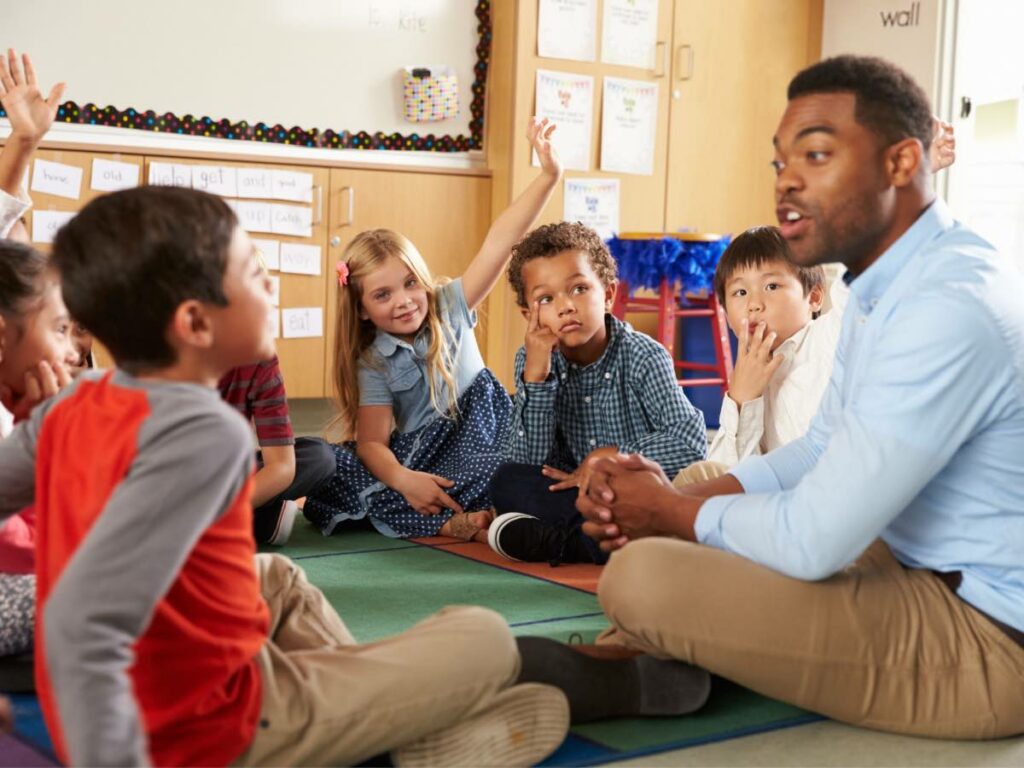 94% Teachers Pay for Supplies Out of Pocket
According to a report by the Institute of Education Sciences (IES) up to 94% of public school teachers admit to having to dip into their own pockets in order to get their hands on school supplies.
Of those who did so without reimbursement, about 44% said that they spent $250 or less. On the other hand, around 36% of them said that they spent anywhere from $251 to $500.
The same report added that the median amount spent by teachers was $297, while the average or mean amount spent by them was $478.
Based on the estimation of the online resource My eLearning World, meanwhile, teachers would shell out more than $820 of their own money on various school supplies in the same year.
A National Education Association (NEA) survey said that the following are what most teachers spend their own money on:
Binders
Clipboards
Crayons
Glue sticks
Notebooks
Organizing bins
Paper
Pencils
Whiteboard markers
Some teachers reported that they also have to purchase their own soap and hand sanitizer to supplement what their respective districts or school administrators provide them with.
NEA added that some teachers actually buy books and shelves for their self-funded classroom libraries, while others pay for subscriptions to online reading and science programs, which their students can access.
And then there are also those who shop for lab equipment and other essentials for hands-on lessons just to keep the students engaged.
Teachers Spend 2-4 Hours for 1 Hour of Class
Students are not the only ones who need to gear up for tomorrow's class — teachers also have to. So, in other words, teachers need to do their homework, too, just like the kids they teach.
Teachers are not like most other people in the workforce who have to think about work-related matters only when they are in the office premises.
They have to read and research and plan tomorrow's lessons. More often than not, they even have to create presentations or get their hands on tools that can make it easier for their students to understand the topic.
No matter if they carry out these to-dos on the school grounds or in their homes, one thing remains true: teachers do not receive additional pay for doing things related to their work even if they're not working.
Generally speaking, college students should spend 2 to 3 hours of study time per hour spent in class.
If many students who are working on an undergraduate degree feel that 2 to 3 hours is a lot of time, wait until they learn just how much time teachers have to devote to be prepared for their class — according to a blog post by the American Faculty Association, teachers, on average, have to spend 2 to 4 hours of prep time for every 1 hour of class!
50% of US States Do Not Have Counselors in Schools
Lessons and facts and figures are not the only things that teachers provide their students. In most instances, they also have to give their students guidance and support, whether for matters regarding school or otherwise.
Based on a report by the White Swan Foundation, which is a Bengaluru, India-based non-profit organization that offers knowledge-led solutions in the mental health field, a teacher can also play the role of a lay counselor in the absence of a trained counselor, helping them to address an assortment of problems, from body-image issues to strained relationships with their family.
Over 50% of US states do not require K-12 schools to have counselors, a Bradley University report says.
However, it adds that more and more states these days are starting to understand the importance of counseling to students and the positive impact it can have on their academic performance and personal lives.
It's true that, unlike school counselors, teachers are not trained to assist and advise students about academic and personal decisions. But they, too, have the most important skill every counselor must possess: listening.
Good listening establishes trust, which encourages students to pour their hearts out, thus allowing them to feel better about themselves or the situation.
Continuous Learning is a New Normal for Teachers
According to a report by Statista, around 45.5% of all postsecondary education students in the US were exclusively enrolled online. About 28.5% of all college students, meanwhile, are taking at least one online course.
The site adds that the number of students taking online classes, entirely or otherwise, has significantly increased from previous years.
For instance, in 2019, only 17.5% of higher education students were enrolled online exclusively, while only 19.4% were taking some online courses.
Because more and more students are learning online, more and more teachers have to teach online.
Alas, not everyone who is in the teaching profession are tech-savvy individuals — they need to devote plenty of time and energy to mastering using apps commonly used by distant learners of today.
And other than learning how to use them, of course, teachers also have to modify their teaching approaches to make them more suitable for online learning.
Some People Think Teachers Should not be Paid More
Above, you came across some of the main reasons why teachers in the country deserve to be paid more.
But, believe it or not, some people do not think so.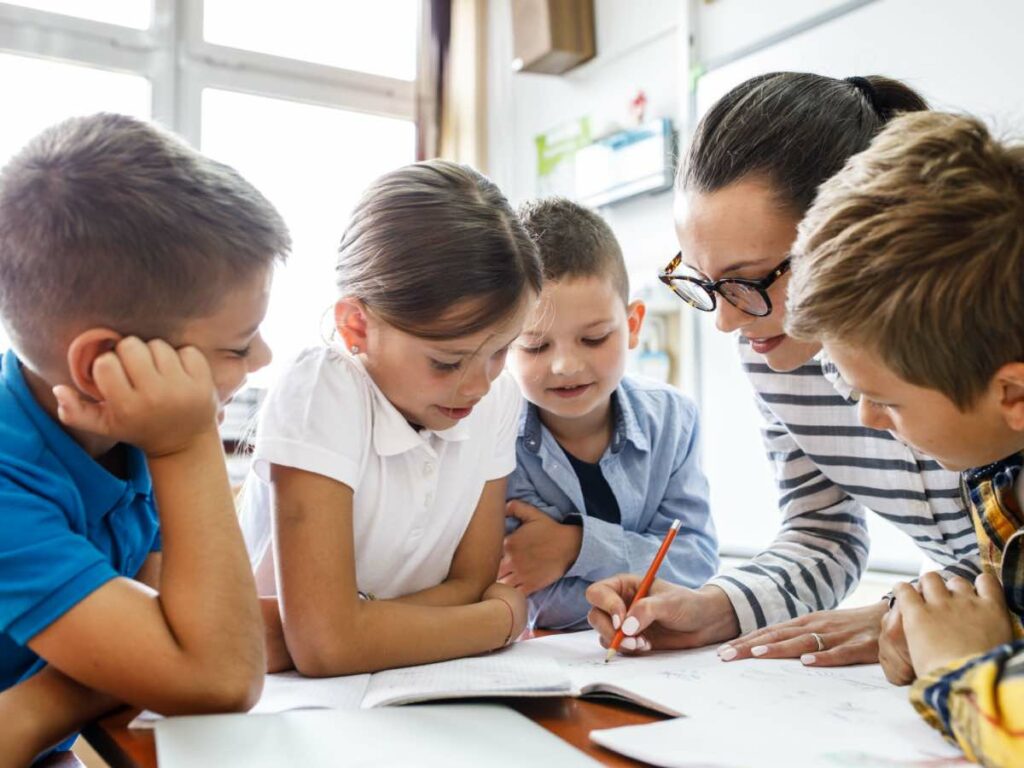 As a matter of fact, a long time ago, US News found that public school teachers are, in a sense, overpaid for receiving total compensation that's around 52% higher than what they would receive if employed in the private sector instead.
Although that was more than a decade ago, many still share the same sentiments nowadays — the general consensus is that teachers should not get a raise because of the following reasons:
Teachers already make a lot
As mentioned by an old US News report, the reason why it seems like public school teachers aren't getting enough is that their salaries are compared to the salaries of others working in the public sector, too — if they were employed in the private sector, they would actually be making less money per year.
A master's degree may be useless
Most teachers have a master's degree under their belt.
However, based on research conducted by the Center for Education Compensation Reform (CECR), evidence suggests that teachers who have completed graduate degrees are not substantially more effective at teaching than those whose highest educational attainment is a bachelor's degree.
More pay could mean less quality
Suppose that all teachers got a raise.
That would mean fewer of them would think about quitting or retiring, thus reducing the number of job openings for teachers.
This could keep teaching applicants from improving their resumes since it's unlikely that they would get hired anyway. Qualified applicants, meanwhile, might consider other careers.
They have many benefits
While most teachers focus on things that make them deserving of a raise, many of them forget to take their benefits into consideration.
For instance, typically, depending on the work environment, teachers are entitled to health insurance not only for themselves but also for their loved ones, including dental, vision and medical coverage.
So, what do you think?

Disclaimer: The views and opinions expressed in this article are those of the authors and do not necessarily represent those of the College Reality Check.