Is Bellevue University Respected by Employers?
So, you are thinking about earning a bachelor's degree from Bellevue University in a highly convenient manner — via the internet. But you fear that the institution might be a diploma mill and the degree it confers might not be accepted by potential employers. Should you push through with your plan on attending it?
Despite offering online degree programs alongside traditional ones and having an open admissions policy, which means that it has an acceptance rate of 100%, Bellevue University is a respected institution. As a matter of fact, it's been accredited by one of the seven regional accreditors in the US since 1977.
Before anything else, here's a fun fact about the founding of Bellevue University: the initial talks about establishing a new college in Bellevue, Nebraska was held at a steakhouse — Nebraska is in the Midwest, and it's no secret that steaks are simply so much better in the Midwest.
And here are some quick facts on Bellevue University before we delve into more in-depth details:
Location: Bellevue, Nebraska
Founding date: 1966
Motto: Real learning for real life
Campus size: 46 acres
Campus type: Suburban
School type: Private non-profit university
Reputation: Non-party school
Selectivity level: Least selective
Number of majors: 39
Popular majors: Arts, business, computer and information sciences, homeland security, social sciences
Student body: 11,637
Student-to-faculty ratio: 27:1
Retention rate: 51%
Graduation rate: 27%
Athletic affiliation: National Association of Intercollegiate Athletics (NAIA)
Color: Purple and gold
Mascot: Brutus the Bruin
Number of varsity teams: 12
Sports: Baseball, basketball, cross country, distance track, golf, soccer, softball, volleyball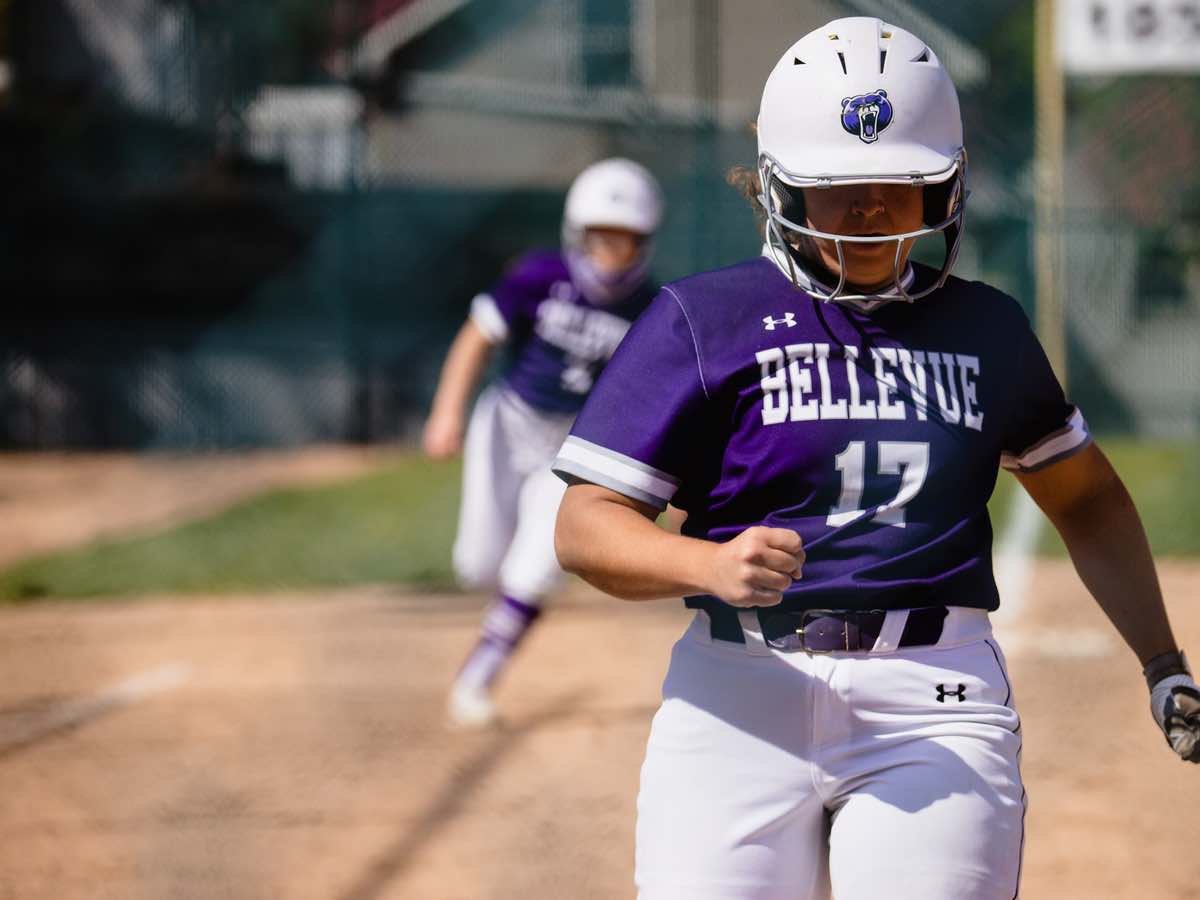 Are Bellevue University and Bellevue College the Same?
Bellevue University was known as Bellevue College when it was established in 1966. In 1994, the institution was renamed Bellevue University. However, there is in fact a Bellevue College, which is a public state-assisted school whose main campus is located in Bellevue, Washington.
Since its founding in 1966, Bellevue University's goal has always been to provide education to working adults. It kept on growing and expanding until it became the fourth largest private institution in Nebraska by 1974.
In the US, Bellevue University was one of the very first accredited learning institutions to offer online degree programs in 1996. What's more, it was the very first to offer an online master's degree in business administration. These days, Bellevue University offers over 80 career-focused programs that can be completed via the internet.
But, as mentioned above, there's also an institution called Bellevue College.
Just like Bellevue University, Bellevue College was founded in 1966. It was initially referred to as Bellevue Community College. It has a 100-acre campus situated within the city limits of Bellevue, Washington.
Bellevue University Accreditation
Bellevue University is not a diploma mill. Proof of the fact that it's a legit online school is that it's accredited by the Higher Learning Commission (HLC). The said accrediting agency is recognized by both the US Department of Education (USDE) and the Council for Higher Education Accreditation (CHEA).
When applying to online schools, students should check for accreditation.
Making the mistake of earning a bachelor's degree from an online school that lacks accreditation may cause many different problems, including but not limited to:
Ineligibility for financial aid
Inability to transfer credits to other schools
Disqualification from obtaining a professional license in the field
Planning on including Bellevue University in your list of online colleges? You can rest assured that you will not be applying to a diploma mill. As mentioned earlier, it's accredited by a recognized accrediting agency. What's more, Bellevue University has a physical campus — it's very much unlikely for diploma mills to have physical campuses.
So, in other words, any degree you can earn from the school will be respected by potential employers.
Accreditation
Since the accreditor of Bellevue University, which is HLC, is a regional accrediting agency, it goes without saying that the school is regionally accredited. Regional accreditation is known to have more rigorous quality standards compared to national accreditation, which is why it's considered more prestigious.
After figuring out whether or not an online school is accredited, it's time to check which type of accreditation it has. Does it have regional accreditation or national accreditation?
Between the two, the regional type of accreditation is widely accepted as the better one.
One of the nicest things about attending a regionally accredited college or university is that it's usually easier to transfer earned credits to another school with the same type of accreditation.
This does not mean, however, that national accreditation is bad. Most vocational and technical and even online schools have national accreditation. This means that they have met or even surpassed certain standards. It also means that the degrees or certificates they confer are legitimate and valuable.
What are Online Classes Like at Bellevue University?
Online classes at Bellevue University are self-paced. So, in other words, students do not follow a particular schedule and instead are allowed to set their own pace. Online students at Bellevue University are provided access to the school's proprietary online classroom referred to as Cyber-Active Online Classroom.
Many non-traditional students choose to earn college degrees online because their everyday schedules can keep them from regularly stepping foot on a physical campus.
If you are one of them, you will be happy to learn that online classes at Bellevue University are self-paced.
Whenever you have the time, all you have to do is login into your Cyber-Active Online Classroom account, where you can access lessons, discussions and assignments. Through it, you may also discuss lessons with your instructors, submit assignments, conduct research and even interact with other online students.
At Bellevue University, online students can choose to have online and on-campus classes, too, which are referred to as hybrid classes. This is something that allows them to experience both types of classes, thereby allowing them to become well-rounded students. However, only certain degrees Bellevue University offers have hybrid classes.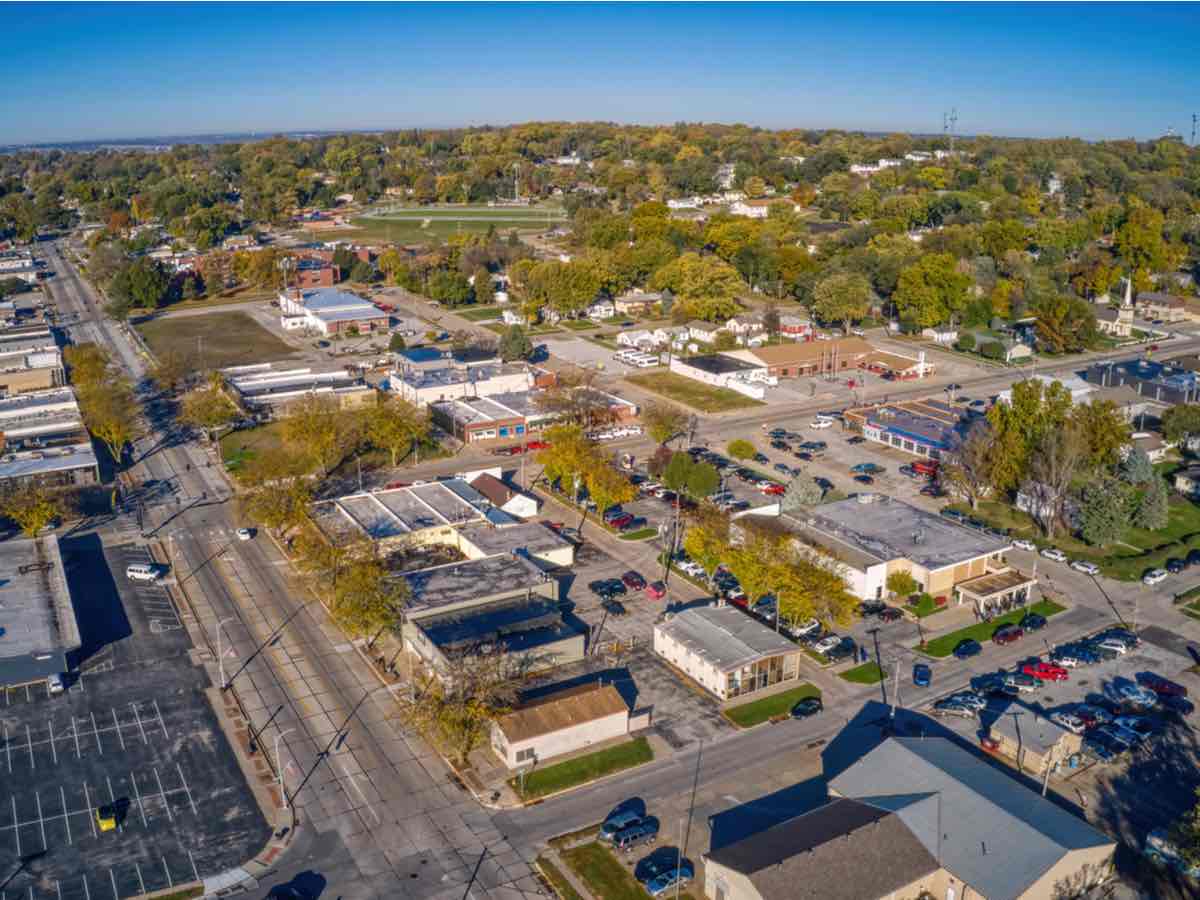 School Rankings
Bellevue University is #67 in America's Best Online Learning Schools 2022 by Newsweek. In the said ranking, which is the first-ever online ranking of colleges and universities by the premier news magazine, a total of 182 institutions offering online learning courses and degrees were taken into account.
First things first: you should not choose a college based solely on its college ranking.
Check that you build a college list based on factors that are important to you. Some common examples are programs available, cost of attendance, financial aid offered and culture.
Still, applying to a school that's highly ranked by a reputable college ranking site can give you confidence that you are about to attend one of the best in the land. And just like what's mentioned earlier, Bellevue University is #67 out of 182 colleges and universities offering online programs in the very first Newsweek online school ranking.
Here are some other rankings of Bellevue University by various college ranking sites:
#2 in Most Affordable Bachelor's in Computer and IT Degrees Online (Great Value Colleges)
#2 in Most Diverse Colleges in Nebraska (Niche)
#3 in Best Online Graphic Design Degrees (Online U)
#15 in Best Schools for Management Information Systems in the US (College Factual)
#40 in Online Accounting Bachelor's (University HQ)
#131 in Top Performers on Social Mobility (US News)
What is the University Campus Life Like?
The majority of students studying at Bellevue University are working adults. As a matter of fact, up to 25% of its students are attending the school online. Bellevue University isn't a party school. More than 60% of students agree that there are no parties, and around 42% of them say that they have no Greek life.
If your goal is to work on a degree and party at the same time, Bellevue University may not be right for you.
That's because it's not a party school, which isn't surprising since its campus is located in Bellevue, a small town in Sarpy County, Nebraska. But it's not just any small town — it's the oldest town in all of Nebraska!
Bellevue boasts of a dense suburban feel where most residents have their own homes. And speaking of which, many locals tend to be more conservative. Still, there are some bars and clubs in the vicinity that Bellevue University students may visit in order to unwind and have some fun, which means that they can have some nightlife as well.
Varsity sporting events are held at Bellevue University. While they are well-attended, enrollees at this private university say that college athletics is not a huge part of their student life.
Diversity Stats
Bellevue University is diverse. Out of the more than 3,500 colleges and universities in the US analyzed by College Factual in order to determine which ones were the most diverse, Bellevue University was #476. This puts the school in the top 15% of the most diverse institutions in the country.
Perhaps you have heard that attending a diverse college allows you to enjoy better:
Collaborative skills
Communication skills
Creative thinking
Global preparation
Problem-solving skills
Self-awareness
Social development
Since Bellevue University is considered a diverse institution, attending it can let you develop the qualities mentioned above. You can still benefit from being a student where there's superb diversity even if you are attending it online since the attendees can interact with one another digitally.
As mentioned earlier, online students at Bellevue University use a proprietary online program that allows them not only to access lessons but also to get in touch with their instructors and classmates.
Let's take a quick look at the racial/ethnic demographics of Bellevue University:
| | |
| --- | --- |
| RACE/ETHNICITY | TOTAL |
| White | 5,544 |
| Unreported | 2,678 |
| Hispanic/Latino | 1,340 |
| Black/African-American | 1,314 |
| Asian | 346 |
| Two or more races | 284 |
| American Indian | 62 |
| Native Hawaiian/Pacific Islander | 35 |
| Non-resident Alien | 34 |
Acceptance Rate
The acceptance rate at Bellevue University is 100%, thus making it a non-selective school. The reason why all applicants who apply get accepted is that the institution has an open admissions policy. Typically, the only requirement for admissions is a high school diploma or an equivalent, such as a GED certificate.
Before shortlisting a college or university, it's not uncommon for a lot of graduating high schoolers to check out its acceptance rate — the figure they see determines whether or not the school should be considered.
At Bellevue University, your chances of receiving an acceptance letter are 100%.
That's because, as mentioned above, it has an open admissions policy. The school makes the application process for degree-seeking freshmen students so easy that they only need to show proof of completion of high school, such as a high school diploma. An equivalent is also accepted at Bellevue University, such as:
GED certificate
Homeschool letter of completion
Self-certification
Please take note that, in some instances, you may have to submit some other admissions requirements. For instance, some undergraduate degree programs may require applicants to submit portfolios, essays, etc.
GPA Do You Need to Get Into University
For first-time, first-year students, Bellevue University does not have any published minimum high school GPA to meet. However, it's a different story for those who are applying for a graduate program. For instance, they must have maintained a GPA of at least 2.5 from the most recent 60 credits of coursework.
Because of its open admissions policy, Bellevue University applicants need not meet a minimum GPA requirement.
Of course, it's a must for them to have a passing high school GPA, which is evidenced by their high school diploma — the absence of a high school diploma could only mean that they failed to pass high school.
Colleges and universities with an open admissions policy are not as prestigious as selective institutions with low acceptance rates and where various admissions factors are considered, from high school GPA, class rank, recommendation letters, admissions essays, interview to extracurricular activities.
But because Bellevue University has regional accreditation that's recognized by both USDE and CHEA, the degree you can earn from it will be accepted and respected by potential employers.
So, in other words, a degree from Bellevue University can help you get a job or get into graduate school.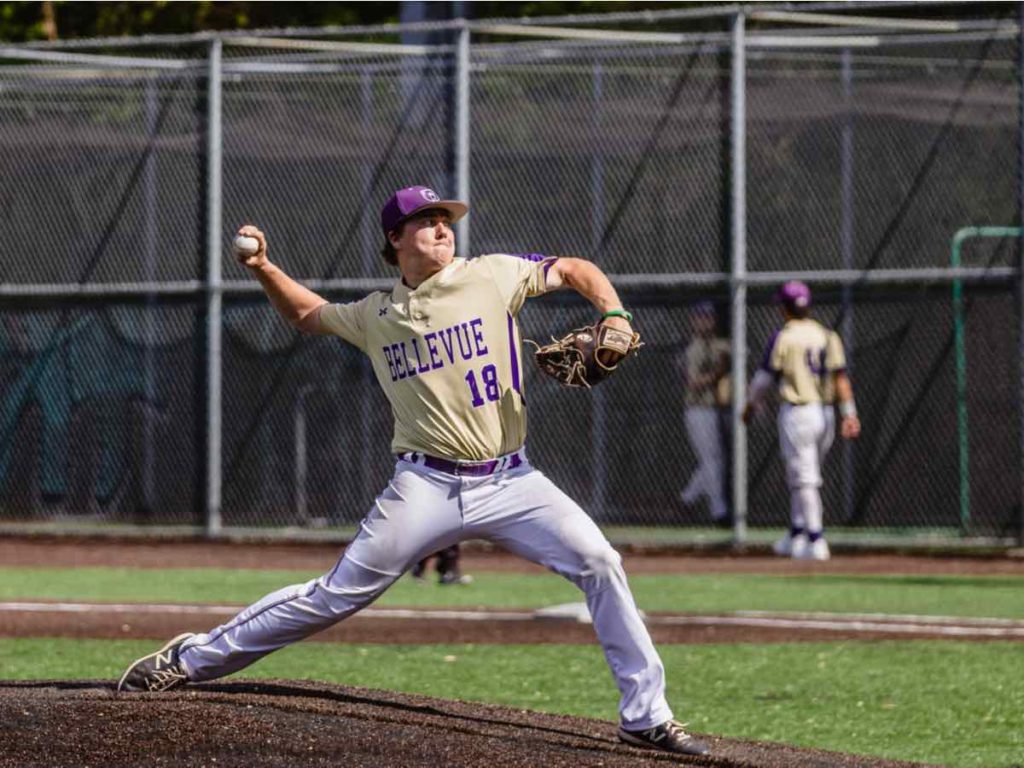 Does University Offer Early Decision?
Bellevue University does not offer an early decision admission plan. As a matter of fact, it does not offer any type of early admission plan. That's because the Bellevue, Nebraska-based public institution has a rolling admissions policy, which means that applicants need not worry about hard deadlines to beat.
It's not just having an open admissions policy that makes applying to Bellevue University easy.
Like some colleges and universities with an open admissions policy, Bellevue University has a rolling admissions policy, too. Needless to say, you can apply to it at practically any given time.
Rolling admissions, simply put, means that you can apply to the institution without having to meet any hard deadline by which you need to complete and hand in your application. In addition, the school's admissions officers evaluate applications as they come in, as opposed to reviewing them only after the set hard deadline.
But it doesn't mean that you can procrastinate and delay your application as much as you like. It's because of the fact that schools with a rolling admissions policy fill available slots on a first-come, first-served basis.
As soon as you have your high school diploma and you are 100% certain that you want to earn a bachelor's degree from Bellevue University, it's a good idea to apply to it.
How Much Does It Cost to Attend
According to the latest number, tuition at Bellevue University amounts to $440 per credit hour. According to an Education Data Initiative report, the average cost at private online schools in the US is $488 per credit hour. This means that attending Bellevue University online is around 9% lower.
Especially for college-bound teenagers from low-income families, the cost of attendance is one of the most important considerations when building a college list.
It's not uncommon for online schools to charge students per credit hour enrolled.
Based on the latest data from the Education Data Initiative, public online schools in the country charge $316 per credit hour. Meanwhile, private online schools in the land charge $488 per credit hour. Based on these figures, the cost of attending Bellevue University is higher than public online schools but slightly lower than private ones.
To help lower the cost of earning a degree from Bellevue University, students may fill out the FAFSA form. The school also provides work-study opportunities for eligible students.
Just Before You Apply to Bellevue University
Bellevue University is one of those US institutions with physical and online campuses — you can choose to attend it without paying a visit in person each time unless you choose to opt for hybrid classes.
Since it has an open admissions policy, you are guaranteed acceptance provided that you meet the minimum eligibility requirement, which is a high school diploma or an equivalent. And, just like what's mentioned earlier, you can apply practically anytime to it as it has a rolling admissions policy.
Despite these conveniences, however, Bellevue University is a legitimate regionally accredited institution, and any degree you will earn from it will be respected and honored by employers and even graduate schools.

Disclaimer: The views and opinions expressed in this article are those of the authors and do not necessarily represent those of the College Reality Check.