Is the University of Phoenix Legit? Accreditation, Degrees, Jobs Prospects
When for-profit schools are being talked about, there is one name that almost always turns up. It's none other than the University of Phoenix. UoP, for short, it offers online classes.
However, not a lot of people are aware that the school also has campuses as well as learning centers. While it is the largest school of its kind in the US, many people are questioning the fact of whether UoP is a legitimate school.
That's because its programs and degrees are said to be not being taken seriously by employers, which is usually the case when a for-profit or online school is involved.
So, is the University of Phoenix legit?
The University of Phoenix is a legitimate school because it has regional accreditation, which is considered more prestigious and recognized than the national kind. Due to this, credits earned by its students are transferable to other colleges.
Because it is regionally accredited, there is no denying that UoP is a legitimate school. Otherwise, it would have already lost its accreditation and been shut down, too, by now.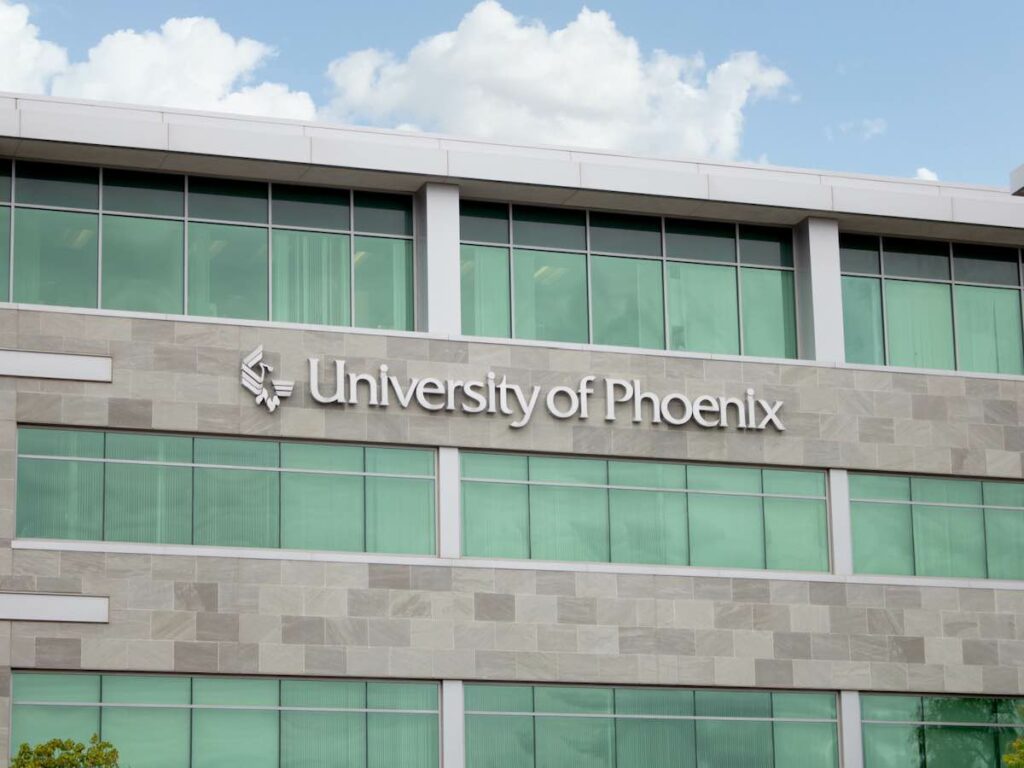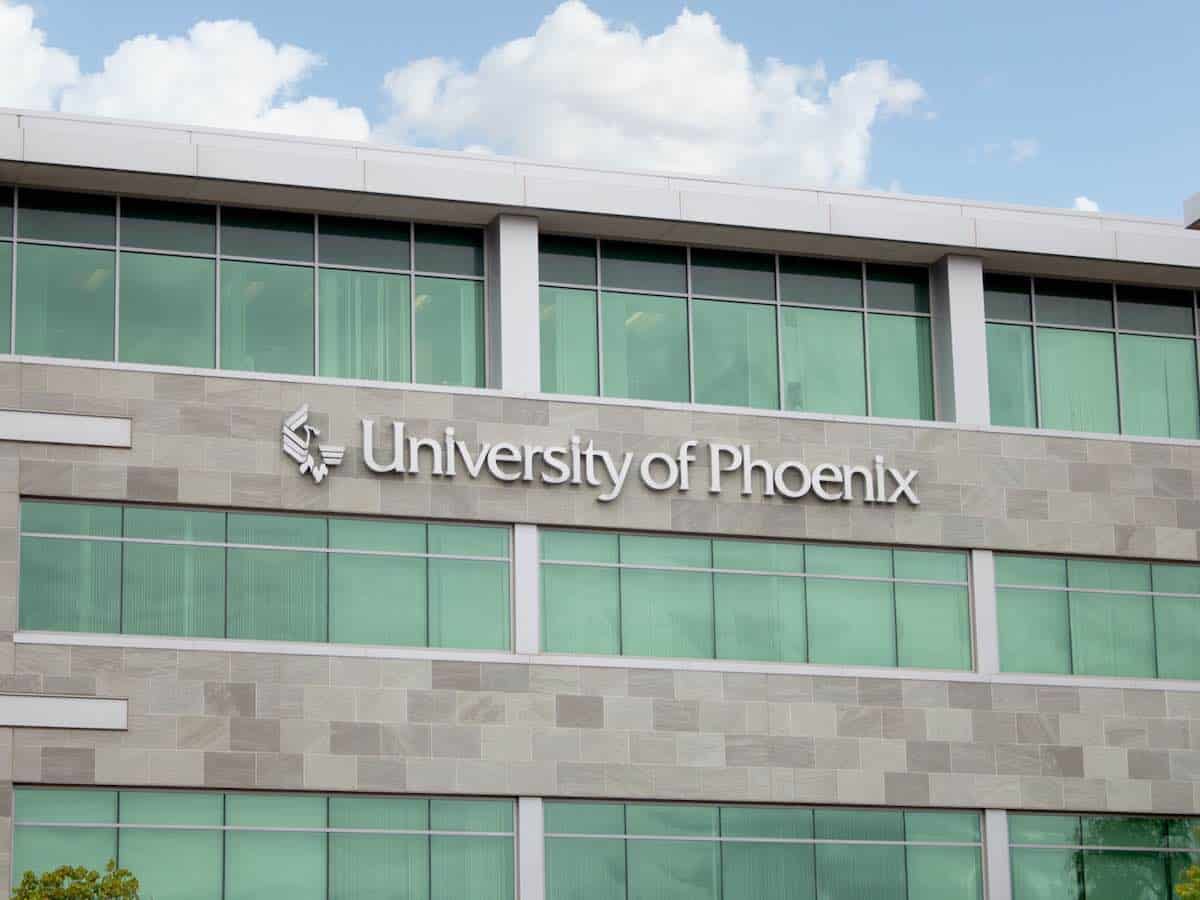 However, it is still operating to this date. UoP is still offering classes online as well as at its many campuses and learning centers. What's more, there are a lot of famous people who are graduates of the said school.
Some of them are politicians, businessmen, and athletes. It is unlikely for them to be successful if the school where they earned their degrees is not legitimate.
If you are planning on going to the University of Phoenix, keep on reading. Below you will come across some of the most important matters you need to know about the school and being a student of it.
Do you have family and friends who are also thinking about going to UoP but have doubts due to the school's reputation?
Then see to it that you share this article on your social media sites once you get to its very end.
Why Online Schools Have Such Bad Reputations
There is one question on the minds of people who wish to go to online schools to get degrees. It's none other than: will employers take me seriously?
One of the main reasons why a lot of people want to have degrees is for them to be able to get better jobs. At times they need to have degrees to get promoted.
It cannot be denied that it is easier to go to an online school than a traditional school. As a matter of fact, the University of Phoenix has a 100% online acceptance rate.
It means that anyone who applies to it will get admitted. This is provided that they can meet the requirements. Well, it's not just UoP that has a 100% acceptance rate, but also the majority of online schools.
This is most likely to be one of the reasons why a lot of employers do not take applicants with online degrees seriously. With 100% acceptance rates, they assume that just about anyone can get a degree online.
However, it's important to note that online schools are not the only ones that have acceptance rates of 100%. Many traditional schools have 100% acceptance rates, too!
Below are the names of some schools in the US that accepts all applicants that are able to meet their requirements:
| School Name | Location |
| --- | --- |
| Academy of Art University | San Francisco, California |
| Bismarck State College | Bismarck, North Dakota |
| Boston Architectural College | Boston, Massachusetts |
| College of Staten Island | Staten Island, New York |
| Dixie State University | St. George, Utah |
| Indian River State College | Fort Pierce, Florida |
| Metropolitan State University | St. Paul, Minnesota |
| New Mexico Highlands University | Las Vegas, New Mexico |
| Santa Fe University of Art and Design | Santa Fe, New Mexico |
| University of Pikeville | Pikeville, Kentucky |
| Wayne State College | Wayne, Nebraska |
| Western International University | Phoenix, Arizona |
As you can see, it's not just online schools that have 100% acceptance rates, but many traditional schools as well. But because they are not online schools, they and the degrees they are offering are less likely to be frowned upon.
One more reason exists why a lot of employers turn down applicants with online degrees. It's the existence of diploma mills on the internet. Also, sometimes referred to as degree mills, they are online companies or organizations.
All of them claim to be colleges. What they are really offering, however, are illegitimate programs and diplomas. Needless to say, they are offering fake degrees. In many instances, students do not even have to study. All they need to do is to give their credit card numbers in exchange for a degree.
The problem with a degree from a diploma mill is that employers can easily tell it apart from a degree from an accredited school. All they have to do is go online and perform a quick background check of the school offered the degree.
Trying to get a degree from a diploma mill is a waste of time. It's a waste of money, too. An undergraduate degree from a diploma mill can range anywhere from $400 to $2,000. A graduate degree, on the other hand, may cost up to $3,000!
Other than this, what sets diploma mills apart from other online schools is that they are not accredited, unlike the University of Phoenix and other similar schools.
This is why before you go to any school, be it online or traditional, make sure that it is accredited in order for you to avoid wasting your time and money trying to get a college degree.
Related Article: Is UMGC a Good School? Complete Guide
Taking a Quick Look at the University of Phoenix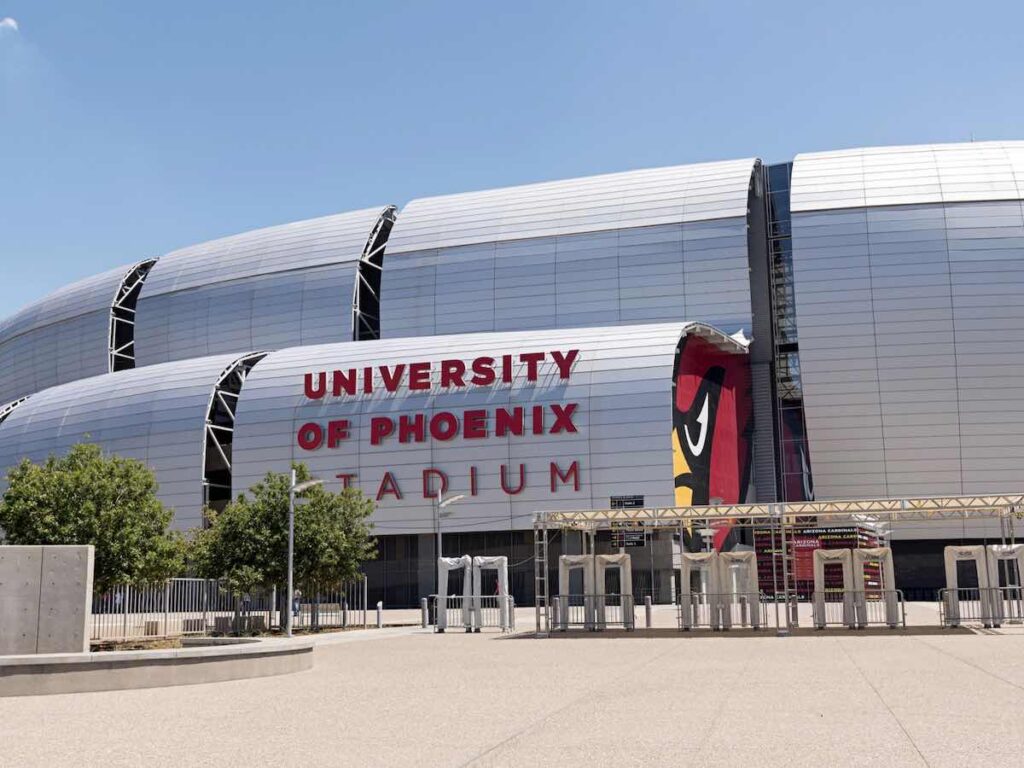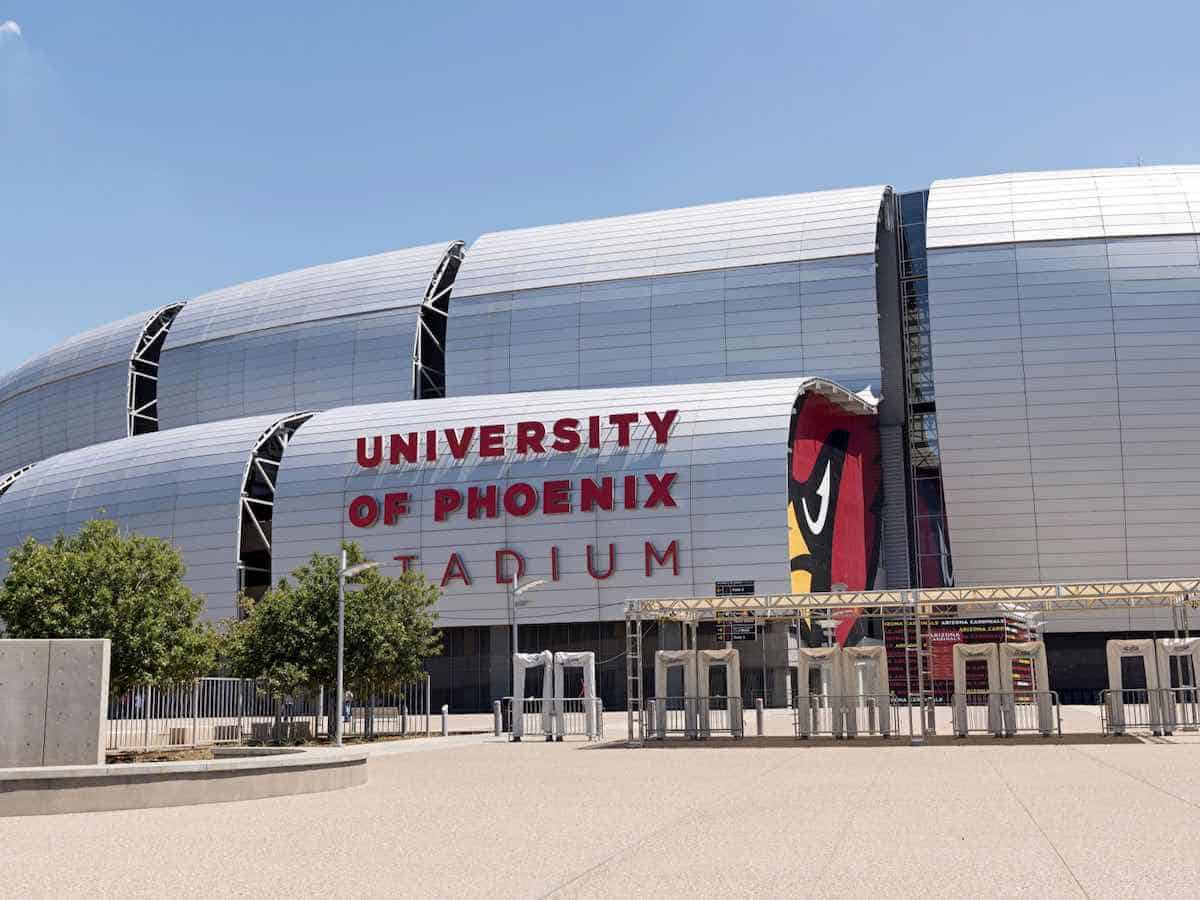 Just like what they always say, we should never judge a book by its cover.
It's due to this reason why it is a good idea for you to get to know the University of Phoenix first before you assume that it is just one of those many diploma mills on the internet.
Once you get to know the school, you can make a more informed decision later on.
First things first: UoP is a for-profit school. A lot of people are not fond of for-profit schools thinking that they offer nothing but expensive, poor-quality education.
After all, they are first and foremost businesses whose primary purpose is to maximize profits for their owners as well as stockholders. However, just like traditional schools, not all for-profit schools are bad.
It's true that going to them tends to cost more than going to non-profit schools, and that some of them offer degrees that many employers may not accept. However, there are also benefits to going to them. They include an easy admission process, flexible schedule, and skill-based training.
UoP first came into being back in 1976. The main goal of its founder, John Sperling, was to make higher education more accessible to adults who wished to work and study all at once.
The very first class took place in 1977, with only eight students. It got accredited the following year, and, a couple of years later, it opened a campus in San Jose, California.
Yes, UoP started out as a brick-and-mortar school. Back in 1989, however, it began to offer online programs, which became the school's main focus since then.
Throughout the history of UoP, it had its ups and downs. For instance, it became very popular in the 1990s. Sadly, back in 2015, it reduced its campuses to about 100 only due to a drop in its number of students.
What's more, that same year, UoP was investigated by the government for misleading marketing and business practices. This caused the number of students going to it to drop to less than 140,000.
Nowadays, the University of Phoenix is primarily known as an online school. However, it still has many campuses and learning centers across the US.
For instance, in Arizona, UoP has a couple of campuses and one learning center. In California, on the other hand, it has a total of five campuses and ten learning centers.
There are three UoP campuses and one learning center in Florida. It has two campuses in Georgia and a total of three campuses and one resource center in Texas.
UoP has a campus in Hawaii, Illinois, Nevada, New Jersey, North Carolina, Pennsylvania, Utah, Virginia, and Washington. As you can see, it UoP plenty of campuses and learning centers in the US.
Related Article: Is Capella University Respected by Employers?
Getting to Know Some Famous University of Phoenix Alumni
There are many ways to estimate how good a school is. One of those is by taking a look at its graduates. Well, many people went to UoP that you will probably recognize.
That's because a lot of these people are popular. Some of them are in politics, while others are in sports. Some are businessmen, while others are in show business.
It's easy to have peace of mind if you know that the online school that you are thinking about going to have produced high-profile individuals, not unknown people who are currently working at fast-food restaurants.
Below you will come across the names of people who have something in common. It's none other than going to UoP. Some of them graduated from the school, while others have gone to it and didn't earn their degrees.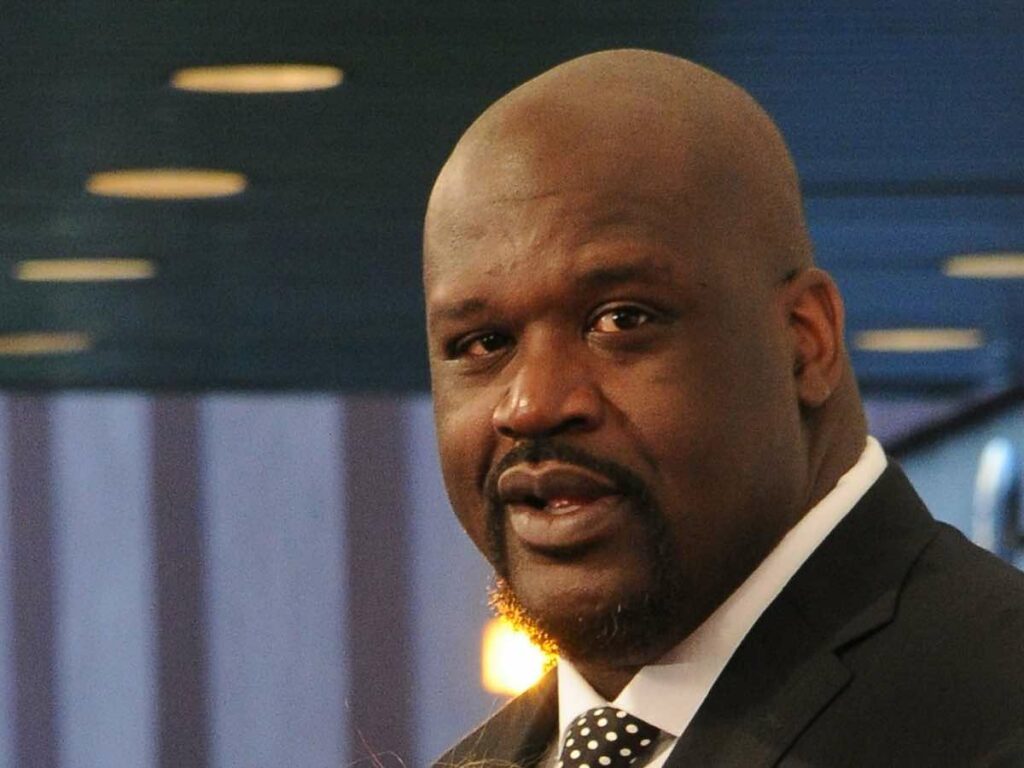 Shaquille O'Neal. Whether or not you are an NBA fan, it's for sure that you know who Shaquille O'Neal is. That's because he has lots of endorsements, several movies, and a number of TV shows. Currently, Shaq is the owner of over a hundred restaurants, many car washes, various fitness centers, several night clubs, and a shopping mall. He's also a rapper, DJ, and television producer.
Larry Fitzgerald. There are many athletes who went to UoP, and one of them is Larry Fitzgerald. What's so amazing about this player for the Arizona Cardinals in the National Football League or NFL is that he has been picked for the Pro Bowl 11 times. Currently, Larry is the latest brand ambassador of Waymo, which is a company that produces self-driving cars, and it operates vehicles in East Valley, Arizona.
Lil Wayne. Are you a huge hip-hop fan? Then you definitely have an idea who Lil Wayne is. Put simply, he is a well-known and talented American singer, rapper, songwriter, and record producer in the music industry. He appeared in a number of movies, too, and his songs were featured in many movie soundtracks. Lil Wayne also has a record label, clothing line, and Beats headphone models.
Howard Schmidt. You must have come across the name of Howard Schmidt a few times when President Barack Obama was still the US president. That's because he was the cybersecurity coordinator of the Obama Administration, and he was, in fact operating in the Executive Office of the President of the United States. He was also the president and CEO of R&H Security Consulting LLC, which he founded back in 2005.
Peter Van Helden. The name of one UoP alumnus seems to keep on showing up when it comes to the supermarket industry. It's none other than Peter Van Helden. Currently, he is the president and CEO of Stater Bros. Markets, a supermarket chain with over 160 stores in Southern California. Not too long ago, Peter was the executive vice president of a famous grocery chain, SuperValu.
Susan Bratton. After getting her Business Administration Degree from the University of Phoenix, Susan Bratton went on to become the founder of an online sex education program, which is focused on making relationships more passionate. Other than being a well-known sex advisor, Susan is also an author, speaker, and motivator. She also appeared on various TV shows as the Marriage Magician.
Aaron Osmond. It was back in 2011 when Aaron Osmond was elected as a Utah state senator, and he represented the 10th district. It didn't take long before he gained national attention. A couple of years after being in the Senate, he proposed ending compulsory education. He was in office until 2016. Before being a senator, he worked for Microsoft, where he managed an educational product line worth $200 million.
Chuck McIlhinney. From 2007 to 2019, Chuck McIlhinney was a member of the Pennsylvania State Senate, representing the 10th district. Before that, he was a Pennsylvania House of Representatives member from 1998 to 2006. Before entering the world of politics, he served as the director of the Bucks County Office of Employment and Training. He got his Master of Business Administration or MBA from UoP.
Mary Peters. Back when George W. Bush was still the US president, Mary Peters was the United States Secretary of Transportation. She was the second woman to hold such a position, the first one being Elizabeth Dole. Many assumed that she would run for governor of Arizona back in 2006. The same happened again back in 2010. Instead, she served as a chairperson for the election campaign of the incumbent governor, Jan Brewer.
These are just some of the people who went to the University of Phoenix. There are many more UoP graduates that are successful in their chosen careers, but these are those whose names are likely to ring a bell.
Related Article: Pros and Cons of DeVry University
University of Phoenix is a Regionally Accredited School
Many questions may be in your mind as you think about going to UoP. Very much likely, one of those would be: is it a good school? Well, it's really hard to say because this is a subjective matter, which means that what another person believes is a good school may not be a good school for you.
However, there is one thing about UoP that may shed light on this matter. It's none other than the fact that it is an accredited school. But it's not just any accreditation that it has.
What the school has is regional accreditation, which is more prestigious and recognized than national accreditation. One of the main differences between regional and national accreditation is that the credits that you earn from a regionally accredited school are more widely accepted.
This only means that you may take those credits with you to another school should you decide to transfer.
Put simply, being regionally accredited means that the school is able to meet as well as maintain a strict and recognized set of standards and services.
Since the University of Phoenix is a regionally accredited school, it only means that the accrediting body that accredits it believes that UoP can meet and maintain high educational standards.
It means that it's not like one of those diploma mills without accreditation.
Is the University of Phoenix Respected by Employees
While having a university diploma is cool, the main reason people are going after degree is to get a good job. If you are still concerned about your job perspective with UoP degree then simply go to LinkedIn and do the following:
Type University of Phoenix in the LinkedIn Search
Click on Alumni tab
Type CEO
You will get a list of hundreds of CEOs with UoP degrees (usually MBA), like the one below:
P.S.
Do not worry if you still cannot decide after knowing that UoP is a regionally accredited school. What you may do next is to get in touch with family and friends who went to or are going to school. You may also check if they know people who went to it, and take a look at how successful they are right now.
For a senior high school student who wants to have a bright future, choosing the right college is of utmost importance. Above, we have talked about some of the most important matters that you need to know about the University of Phoenix.
We hope that you have gathered enough information that can help you decide whether or not UoP is legit, and it's the right school for you.
And no matter if you decide to go to UoP or another school, please feel free to come back to this page and share your thoughts and experiences in the comments section below so that others may be able to read them.
Warning
In October 2021, Federal Trade Commission (FTC) sent notices to 70 for-profit schools seeking civil penalties. While the notice claims that this is "NOT an indication that it has done anything wrong", the FTC's goal is to prevent using illegal or deceptive tactics that leave students with high debt and poor career outcomes.
The Phoenix University was on the list.
There are also the Grand Canyon, Strayer, Capella, and Devry.

Disclaimer: The views and opinions expressed in this article are those of the authors and do not necessarily represent those of the College Reality Check.