Why College is a Waste of Time and Money
It takes a lot of money and time to complete college. You can spend your resources on other things instead, including those that will allow you to make some cash instead of sending a lot of it into the pockets of college administrators.
College may be a waste of time and money for some individuals who are looking to establish their own businesses or become new-collar workers. Besides wasting resources, college is also not the most viable option for those who cannot afford a degree and need to make money right after high school.
Positive that college is not for you but a part of you seems to say otherwise? Read on.
This article will tell you why earning a bachelor's degree is not necessarily the smartest and most practical step to take after graduating from high school.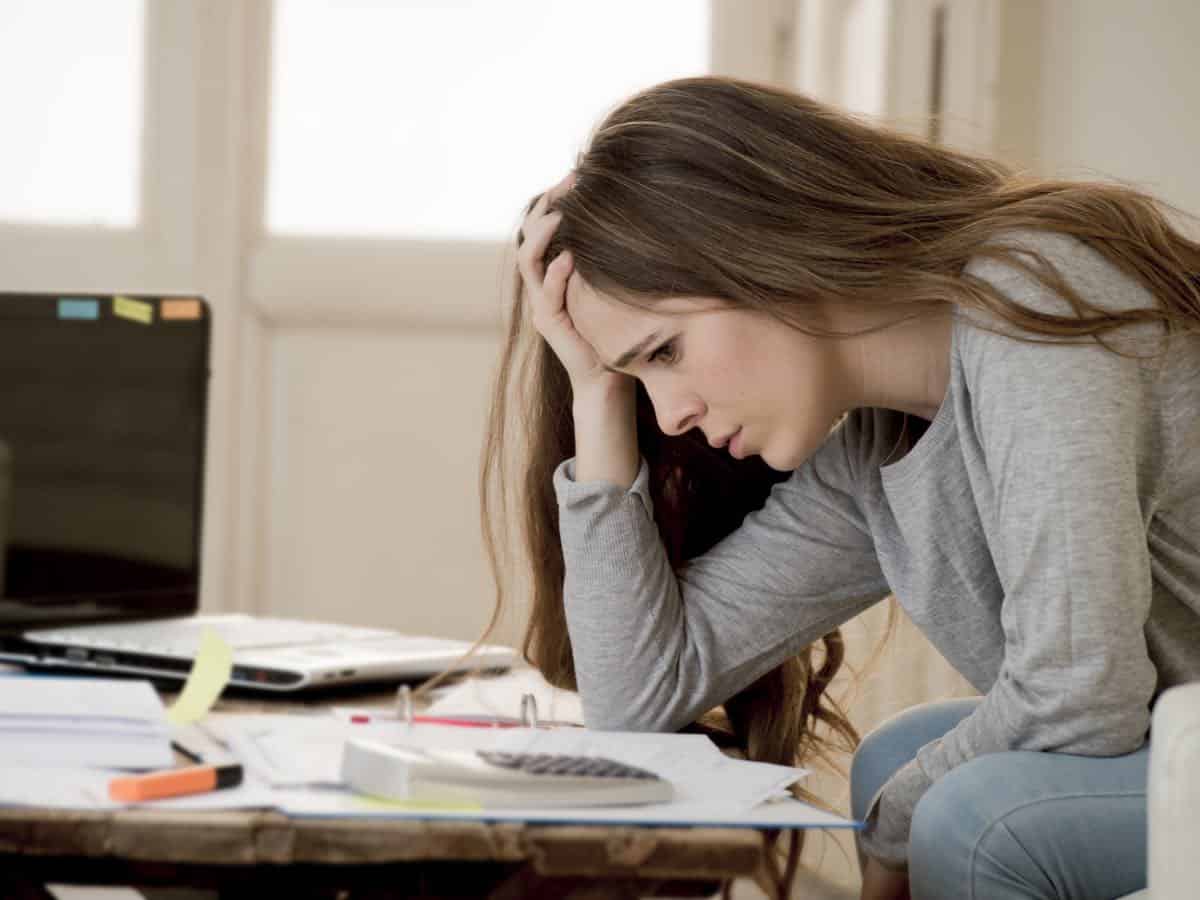 A College Degree Isn't an Entrepreneurial Requirement
The majority of small-business owners in the US don't have a college degree, says an CNBC survey. As a matter of fact, more than 50% of the respondents have a high school diploma, an associate degree or some college only.
Here are the typical legal requirements when opening a small business:
Establishing a business structure
Registering the business name
Getting an Employer Identification Number (EIN)
Obtaining the required business permits and licenses
Paying state and local taxes
Acquiring business insurance
Creating a compliance plan
Clearly, one is not required to have a college degree just to be able to open and run a small business in the land.
So, in other words, an entrepreneur who didn't go to a four-year institution after high school will not have a "business closed by order of the state" sign in his or her money-making venture's storefront as a result of not being able to back up outstanding entrepreneurial skills and knowledge with a college education.
Having no college degree is not only something that can keep you from being able to successfully establish a business. It also won't stop you from being the owner of a successful business!
The following are just some of the world's most profitable entrepreneurs who didn't go to or finish college:
Ty Warner. Responsible for the Beanie Baby craze in the 1990s, he raked in $700 million in just one year without spending any money on advertising.
Frank Lloyd Wright. Not only did the person considered the most influential architect of the twentieth century not go to college but also never went to high school.
Steve Jobs. After one semester in college, he decided to work for Atari before co-founding Apple. He was also the co-founder and CEO of Pixar before Disney acquired it.
Walt Disney. Speaking of Disney, its founder dropped out of high school at 16 years old to pioneer animated cartoon films and establish a company that rakes in $30 billion a year.
Bill Gates. From 1995 to 2006, he was ranked as the richest person on the planet after dropping out of college and founding Microsoft Corporation.
Michael Dell. After quitting college at 19 years of age and having $1,000 in his pocket, he started a company called PC's Limited, which was later named Dell, Inc.
Henry Ford. After working on the family farm, he skipped college and went straight to being a machinist apprentice and, ultimately, the founder of Ford Motor Company.
Milton Hershey. Finishing up to fourth grade only, he established his own chocolate company, which became the very first in the land to market chocolate.
Mary Kay Ash. The founder of Mary Kay Inc. was able to create a brand recognized all over the globe even without a college degree or any prior entrepreneurial training.
It's clear as day that not having a college degree isn't a hindrance to being able to set up your very own business and make it big, too. Each of the successful entrepreneurs mentioned above serves as proof — instead of spending thousands of dollars for a college degree, they spent time and energy making it big!
However, it doesn't mean that going to college won't help you become a sensational business owner.
There are certain degree programs that can help you establish and run a business more effectively and successfully — they include courses that provide knowledge and skills aspiring entrepreneurs could benefit from.
Some college degrees that can prove advantageous for you if you want to become an entrepreneur include:
Entrepreneurship. Simply put, an Entrepreneurship degree can help you acquire and hone a comprehensive skill set valuable for planning, starting and maintaining a business.
Business. A Business degree is all about having an understanding of business, giving you the knowledge to run one and also the confidence to make decisions and handle various operations.
Finance. More than 80% of the time, according to 2020 data, small businesses fail to thrive as a result of poor cash flow management, which a Finance degree can help keep at bay.
Economics. Having a deeper understanding of how markets work is a must for anyone who dreams of becoming a booming entrepreneur, and it's something that an Economics degree can help provide.
Marketing. Every essential, from establishing a brand, creating brand awareness to identifying the target matter, is covered by a four-year Marketing degree.
Communications. A Communications degree equips a business owner with the skills necessary for effectively communicating with everyone, from an applicant, an employee to a potential or returning customer.
Computer Science. The ability to understand and use technology, which a Computer Science degree can provide, is essential for today's entrepreneurs who wish to run their ventures more efficiently.
Environmental Science. Especially if you want to be the proud owner of a green business and do the necessary research yourself, you can benefit a lot from completing an Environmental Science degree.
Psychology. A Psychology degree can help you understand people much better, thus allowing you to determine the best employees and how to make your business more appealing to the customers.
Besides completing a program that can help you obtain the knowledge and skills you will need for the success of your future business, going to college also lets you acquire all sorts of traits and qualities many of the most prolific entrepreneurs out there have. Some of them include:
Discipline
Diligence
Competitiveness
Perseverance
Critical thinking
Problem-solving
Time-management
Leadership
Self-motivation
The bottom line…
When deciding whether or not attending college is a waste of time and money, consider the business you want to set up and determine whether it could benefit from the knowledge and skills that you can obtain from getting a degree.
Related Article: Top 9 Benefits of Not Going to College
College Learning Can Lead to Exorbitant Student Debt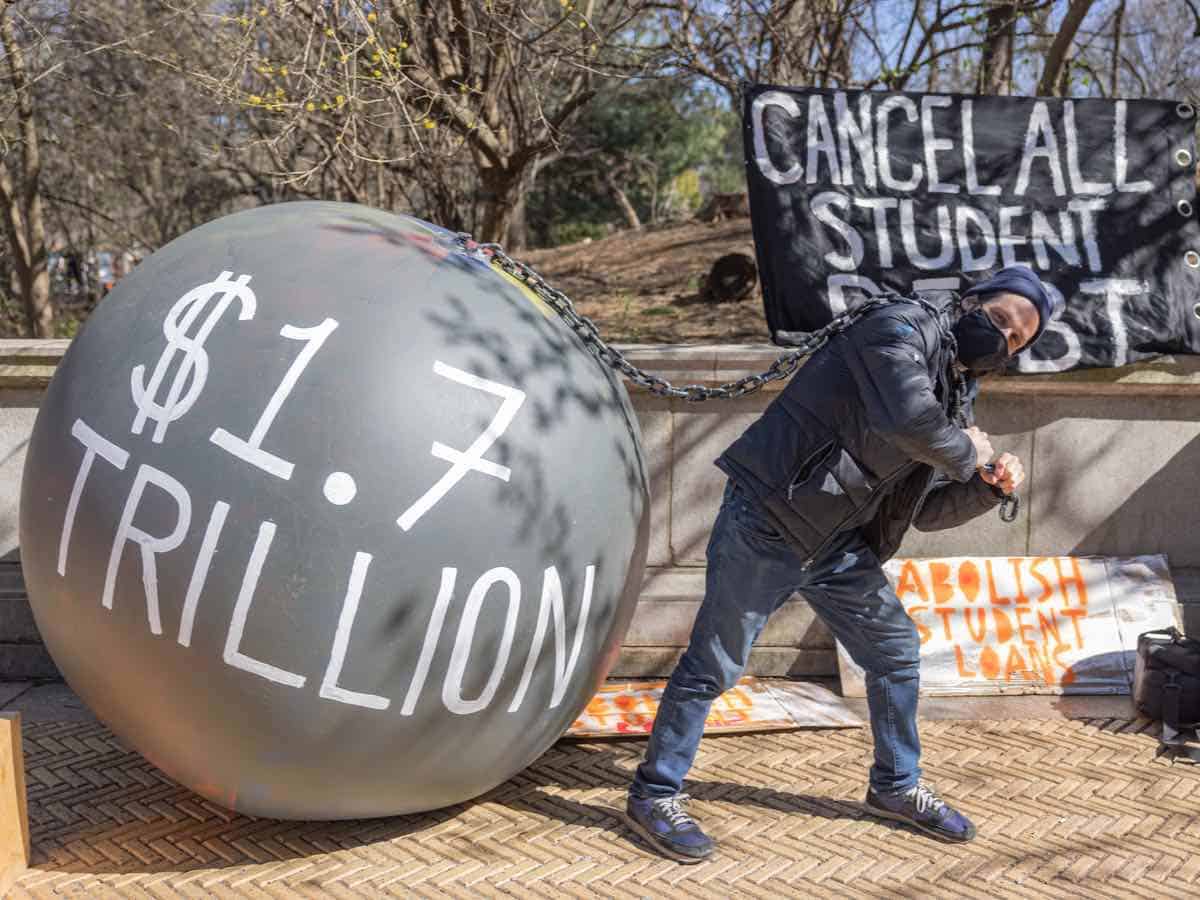 As much as 65% of all college students in the US have student debt, which can take around 20 years to pay off. Student debt is not exclusive to private college and university attendees — only 42% of all students pursuing a bachelor's degree at a public institution graduate free of debt.
The fact that the majority of college students at private and public schools alike graduate with educational debt means that earning a college degree doesn't come with a cheap price tag.
Based on data from the US Bureau of Labor Statistics, only 62.7% of 2020 high school graduates aged 16 to 24 years old immediately enrolled at colleges and universities. If you feel that the number is too low, think again — in the previous year, 66.2% of them went straight to four-year institutions.
If you prefer to make money rather than pay a college after high school, you're definitely not alone.
According to the Center on Education and the Workforce by Georgetown University, of the 55 million job openings in the country, up to 36% of job openings do not require education beyond high school. On the other hand, only 35% of job openings require at least a bachelor's degree.
While there are many ways to lower one's risk of graduating from college with a lot of student debt to pay off for many years to come, there is only one foolproof way to fend it off: not going to college.
Over the past few years, there is a new job classification that's been popping out of the mouths of employers, HR managers and recruiters: new-collar.
In most instances, new-collar jobs are technical jobs that do not necessarily require a four-year degree.
White-collar jobs are traditional office jobs, while blue-collar jobs are labor jobs. Refrain from assuming that new-collar jobs are technical jobs only — many new-collar workers can be found in other career sectors, too. For instance, it's not uncommon for them to be found in great abundance in health care and engineering industries.
But keep in mind that new-collar jobs are not reserved for high school graduates — it's not unlikely for degree holders to hold these jobs, too! But, as you will learn in the table below, the majority of new-collar workers do not have college degrees, so not being hired should not be a concern.
According to CEOWORLD Magazine, the following are the highest-paying new-collar jobs in the US:
| | | |
| --- | --- | --- |
| JOB TITLE | MEDIAN SALARY | DEGREE-LESS WORKERS |
| Nuclear Power Reactor Operator | $100,530 | 61% |
| Construction Manager | $95,260 | 58% |
| Transportation, Storage, and Distribution Manager | $94,560 | 61% |
| Power Distributor and Dispatcher | $90,700 | 61% |
| Elevator and Escalator Installer and Repairer | $84,990 | 81% |
| Electrical and Electronics Repairer | $82,780 | 60% |
| Nuclear Technician | $82,080 | 50% |
| Power Plant Operator | $81,990 | 61% |
| Transportation Inspector | $75,820 | 66% |
| Theatrical and Performance Makeup Artist | $75,730 | 81% |
| Gambling Manager | $74,970 | 63% |
| Ship Engineer | $74,610 | 79% |
| Petroleum Pump System or Refinery Operator | $74,180 | 76% |
| Signal and Track Switch Repairer | $73,890 | 78% |
| Electrical Power-Line Installer and Repairer | $72,520 | 80% |
| Agricultural Manager | $71,160 | 66% |
| Gas Plant Operator | $70,710 | 76% |
| Orthotist and Prosthetist | $68,410 | 51% |
| Subway and Streetcar Operator | $67,880 | 76% |
| Locomotive Engineer | $67,090 | 77% |
| Railroad Conductor and Yardmaster | $65,990 | 73% |
| Avionics Technician | $65,700 | 59% |
| Cost Estimator | $65,250 | 51% |
| First-Line Supervisor of Correctional Officer | $63,730 | 59% |
| Boilermaker | $63,100 | 87% |
But keep in mind that, according to data from the National Center for Education Statistics (NCES), the employment rate for those with at least a bachelor's degree is 86%. Meanwhile, the employment rate for those whose highest educational attainment is high school is 69% only.
Generally speaking, the more knowledge and skills you have, the higher your chances of getting employed.
It's a good thing that you can obtain some of the things employers look for in applicants without stepping foot on a college campus. What's more, in many instances, you can acquire them doing stuff you like.
Here are some of the alternatives to college that will allow you to learn all sorts of valuable lessons:
Traveling. You can discover a lot of things about yourself and the world, too, by traveling rather than spending most of your waking hours inside a classroom. But be careful — if you fail to plan your travels carefully, you could end up spending practically the same amount of money as you would pay a college!
Volunteering. It's not just your community that could benefit a lot from you doing volunteer work — you, too, could reap a lot of perks. What's more, volunteering would look fantastic on your resume, which could make a lot of HR managers have a hard time turning your application down.
Pursuing one's passion. Partaking in something you love can help boost your self-esteem and sense of purpose. And if it's something that entails vision, creativity and various other skills, you can become very good at it. Many people make money, too, by doing what they love or are passionate about the most.
Monetizing. Social media, video-sharing sites, blogs, podcasts — all of these things allow you to acquire valuable skills such as creativity, researching, communicating, self-discipline and even tech expertise. And if you can build an audience, you can make money from it.
Establishing a business. Earlier, we established the fact that having a college degree is not a requirement for those who would like to have a successful business. Nothing can impress more than building an empire even without graduating from college, just like some of the most successful entrepreneurs out there.
Love to earn a degree, diploma or certificate but hate the fact that attending a four-year institution costs too much or takes up a lot of time? Consider alternative ways of getting the education you need for a better job market value, greater career stability and satisfaction, and a higher earning potential.
Thanks to the digital age and the unstoppable increase in college tuition, you can choose from various alternative schooling options, the majority of which are cheaper and faster to complete than a traditional college.
Here are some of the things you may give a try if you want education minus completing a four-year degree:
Technical school
Vocational school
Trading bootcamp
Job-training program
Apprenticeship
The bottom line…
Being from a low-income background should not stop you from getting a good and high-paying job. Similarly, it should not keep you from getting your hands on education that leads to a two-year degree, diploma or certificate.
It Can Take a While to Earn a College Degree
A bachelor's degree is sometimes referred to as a four-year degree. However, refrain from assuming that it will only take every college student four years to get their hands on a bachelor's degree.
Some college students spend around six years in school to complete their chosen four-year degree programs!
Based on data from NCES, the six-year graduation rate at public colleges and universities in the US is 63%.
On the other hand, at private, non-profit institutions, the six-year graduation rate is higher — a whopping 68%. Private, for-profit schools have the lowest six-year graduation rate, which is 26% only.
It can be longer for some non-traditional students who are attending traditional (and also non-traditional) colleges and universities to take longer than six years to earn a degree. This is especially true for part-time students who can take only the least possible number of credits per semester because of their jobs or the kids they have to look after.
Spending six or more years in college on top of the possibility of winding up knee-deep in student debt can make secondary education a complete no-no for many fresh high school graduates.
However, keep in mind that it's very much possible to earn a bachelor's degree in just four years. As a matter of fact, in some instances, it's possible to have one in less than four years. For instance, many colleges and universities offer accelerated or fast-track programs, which can be completed in around three years.
With these programs, you could be in and out of college in no time to start getting a job and earning money.
But it comes with a catch: of course, you will have to take more credits per semester. And also, your college breaks and vacations will have to be spent inside classrooms while other students are relaxing and having fun.
Cost-wise, you may have to pay less if you can complete all 120 credits (that's how many credits a bachelor's degree takes) as quickly as you can due to spending fewer semesters, and thus paying less tuition, in college. It can also help keep your educational debt to a minimum.
Other than going for an accelerated program, the following can also help you finish college faster:
Taking college-level courses in high school
Attending a school that accepts life or prior work experience as credit
Considering blended or hybrid classes
The bottom line…
If you are in a time crunch, you can give a try options that will enable you to earn a bachelor's degree in less than four years. But if that's still too long a time, most likely, skipping college altogether is a much better choice.
Just Before You Attempt to Skip College
For some people, college is a complete waste of time and money. For others, however, it may be a necessity, especially those who are looking to become licensed or certified professionals, which is a requirement in certain industries.
In order to determine whether or not skipping college is right for you, consider your personal and career goals. Also take into account your current situation, such as your financial status and available time. By taking the path that applies to you the most, you can have a rewarding job or business venture and succeed in life.
Related Article: Why College isn't Necessary to be Successful

Disclaimer: The views and opinions expressed in this article are those of the authors and do not necessarily represent those of the College Reality Check.