What to Do If College Isn't for You
As your senior year of high school gets nearer and nearer, most of your classmates are getting busier and busier with building a college list.
While some are researching application requirements at UCLA and others are computing how much it will cost them to attend MIT, you are preoccupied with thinking about what else you can do other than pursuing a BS in something.
Well, you're in luck — you can quit wondering and start reading. Below, I will tell you some of the things you may consider doing if applying to a 4-year institution, unlike many of your peers, is not your thing.
But first, let's check out this question begging to be answered…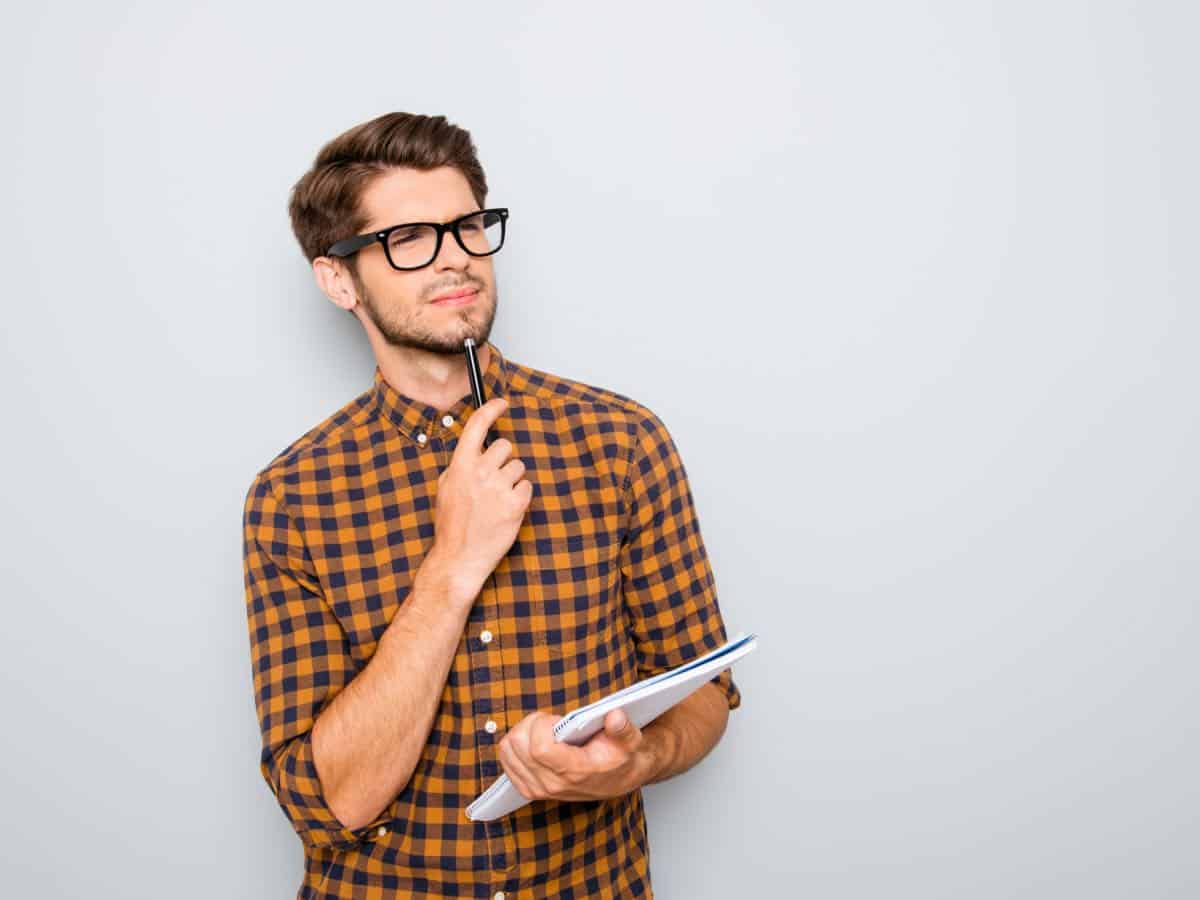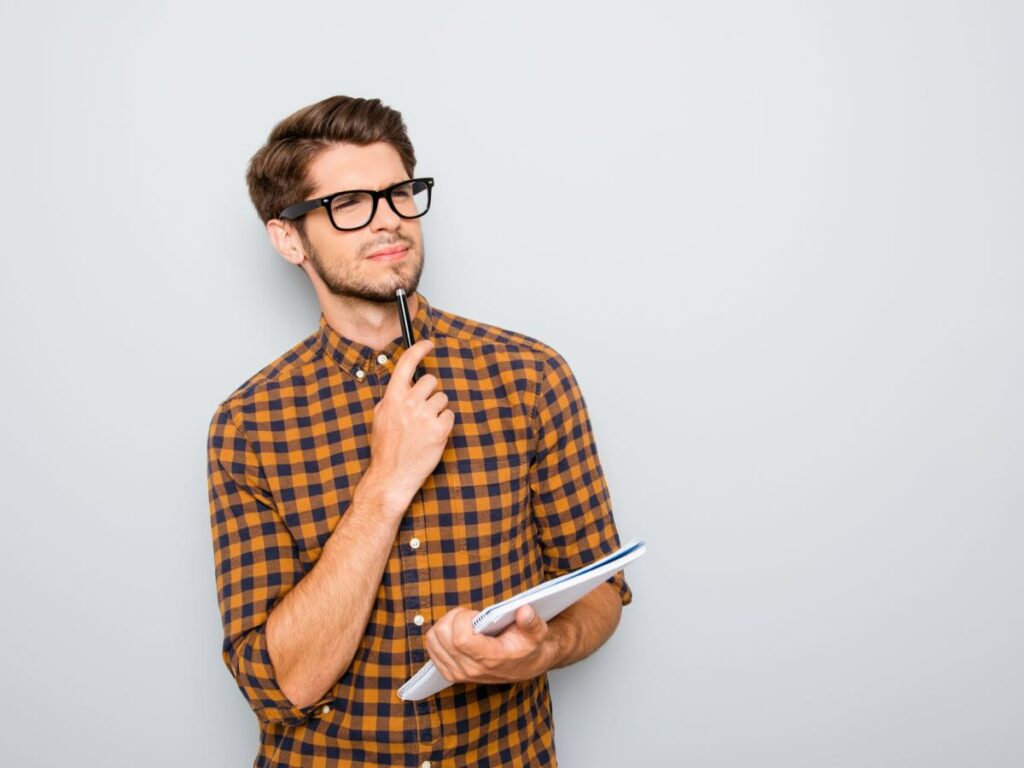 6 Main Reasons Not to Go to College
A report by USA Today said that a survey consisting of 1,020 high school respondents revealed that up to 45% of students believe that education after graduating from high school is necessary.
Meanwhile, around 60% of them feel that they can attain success even without a 4-year degree.
There are many high schoolers who think that college is not for them.
Similarly, there are numerous things that make college something not for everyone who is in the pursuit of a successful career and a happy life.
In some instances, it's just that obtaining higher education right after high school is not the smartest step to take for the time being.
In any case, you will find below some of the telltale signs that you may not have to go to college after all — see which of these are making you wonder whether or not you should start making that college list:
Your desired job doesn't require an undergraduate degree
Recovery: Job Growth and Education Requirements Through 2020 by the Center of Education and the Workforce (CEW) at Georgetown University gave the following figures:
35% – percentage of job openings that require at least a bachelor's degree
36% – percentage of job openings that do not require education beyond high school
So, in other words, there are more career opportunities that do not require a 4-year degree than those that do — and some of them might be included on your list of dream jobs.
I mean, why spend a lot of time and money on a bachelor's degree when you can instead devote your time to being employed and making money?
Here are some of the highest-paying jobs that do not require a college degree and the average salaries for each:
Massage therapist – $84,759 per year
Gaming manager – $66,873 per year
Dispatcher – $61,948 per year
Auto mechanic – $59,846 per year
Hair stylist – $57,387 per year
Plumber – $55,009 per year
Firefighter – $51,914 per year
Railroad conductor – $49,536 per year
Postal clerk – $42,995 per year
Traditional learning isn't your thing
A report by Forbes stated the following:
A study conducted by Babson College, a private business school in Wellesley, Massachusetts, and the College Board found that up to 77% of academic leaders thought online learning was equal or superior to classroom learning.
Around 85% of students who had previously enrolled in both face-to-face and online courses, as per a study by Learning House, Inc., felt that their online experience was either the same or better than their classroom classes.
Based on the figures above, it cannot be denied that non-traditional learning outperforms the traditional counterpart, which is great news for adult learners who have to juggle their careers, personal lives and pursuit of a certificate and diploma and those like you who feel that stepping foot on a college campus isn't right for them.
And there's no need to worry that you might end up unemployed after completing an online course.
According to Educational Credentials Come of Age by the Center for the Future of Higher Education and Talent Strategy (CFHETS) at Northeastern University, 61% of HR leaders consider online degrees equal to or better than traditional ones.
Getting an acceptance letter is unlikely
US News — the popular college ranking site — shared a finding in a study that said students with degrees from some of the most selective institutions whose names are familiar tend to have higher earnings.
Everyone knows that your chances of getting admitted to a competitive school are slim to none if your high school GPA and standardized test scores are not through the roof or your high school curriculum, extracurriculars, supplemental essays and letters of recommendation are not impressive enough for its admissions officers.
For most, a reach or dream school is just exactly that — a dream!
And unless you apply to a college with an open-admissions policy where 100% of applicants get in, there's no guarantee that the degree-granting institution of your liking will welcome you to its campus with open arms.
You prefer real-world experience over a traditional degree
These figures were a part of some HR statistics posted by Zety, a website that offers free resume-building tools and free professional advice from its pool of career experts:
91% – percentage of employers who prefer candidates with work experience
65% – percentage of employers who want not just any other work experience but relevant work experience
In a nutshell, the majority of employers find experience more important than a degree.
Having a bachelor's degree establishes the fact that you can complete academic work and have transferable college skills obtained from class projects, extracurriculars, internships and part-time jobs.
On the other hand, gaining real-world experience demonstrates that you are familiar with how an industry works, thus letting you land that job position — especially one that requires specialized knowledge and technical skills — and obtain even more relevant and actual experience that can enhance your resume and, ultimately, career prospects.
College costs are beyond your means
According to data provided by the Education Data Initiative, the average federal student loan debt and the average private student loan debt per borrower are $37,574 and $54,921, respectively.
It's true that a student loan is usually structured to take about 10 years to pay off.
In reality, however, based on research, it takes about 21 years, on average, to have it paid off.
And while there are steps you may take in order to keep your educational debt from following you well into your 40s, it can take a lot of money scrimping and purse strings tightening.
Below are the average total costs of getting your hands on a bachelor's degree:
$102,828 – from a 4-year public in-state school
$176,056 – from a 4-year public out-of-state school
$218,004 – from a 4-year private non-profit school
On the other hand, if you seek the help of a staffing agency, a job will only cost you anywhere from 15% to 25% of your initial annual salary, which can range from $6,310.10 to $10,517.00 (based on a median annual salary of those whose highest educational attainment is a high school diploma, which amounts to $42,068).
You question the value a bachelor's degree has
The Pew Research Center, a non-partisan Washington, DC-based think tank, said that nearly 4 in 10 Americans aged 25 and older have a bachelor's degree — to be precise, that's 37.9% of people in the said age group.
With so many bachelor's degree holders in the US competing for very few jobs requiring the college degrees they hold, degree inflation comes into being.
And if you think that it's bad only for non-degree holders, think again — degree inflation can also harm college graduates by decreasing the value of their 4-year degrees and lowering retention rate.
Opting for jobs that do not require a college diploma may be done by some, instantly making their degrees worthless.
As a 2023 report by Relevant puts it, more and more industries such as construction, retail, social services and even IT and healthcare are accepting less than a bachelor's degree, including certificates and bootcamps.
Someone is pressuring you to go to college
Pew Research Center also found out through one of the surveys it conducted that up to 94% of parents of kids 17 years of age or younger expect their young ones to attend college after high school.
While there are various good reasons to earn a bachelor's degree, there are also many different bad ones — and going to college because someone else simply wants you to is one of the worst.
Sooner or later, chances are that it's not just the whole postsecondary experience you might end up hating but also the individual who told you college or bust.
Instead of giving in to pressure and heeding expectations, consider your needs, preferences and strengths.
Although it's a wonderful idea to love what you are doing, in most instances, doing what you love allows you to get a deeper feeling of fulfillment and happiness and better odds of attaining career success and satisfaction.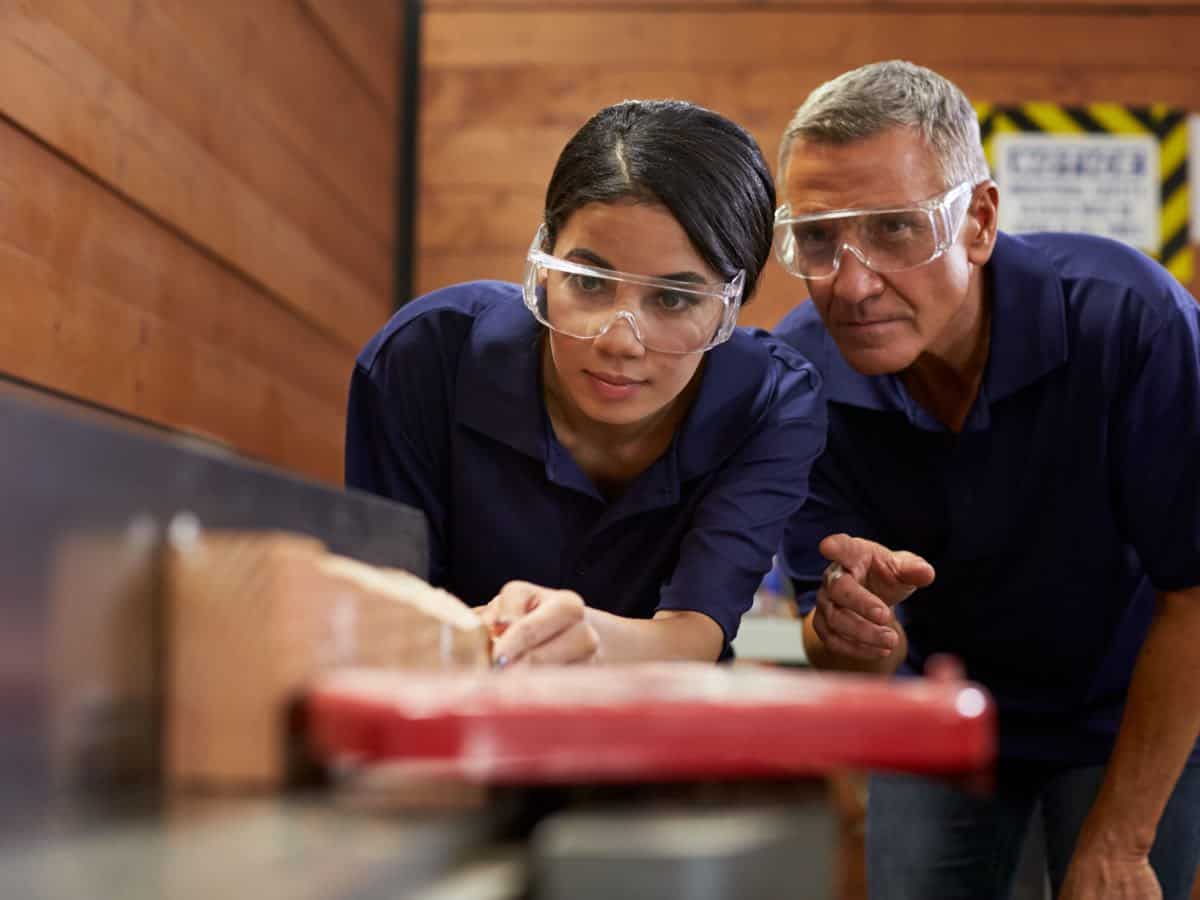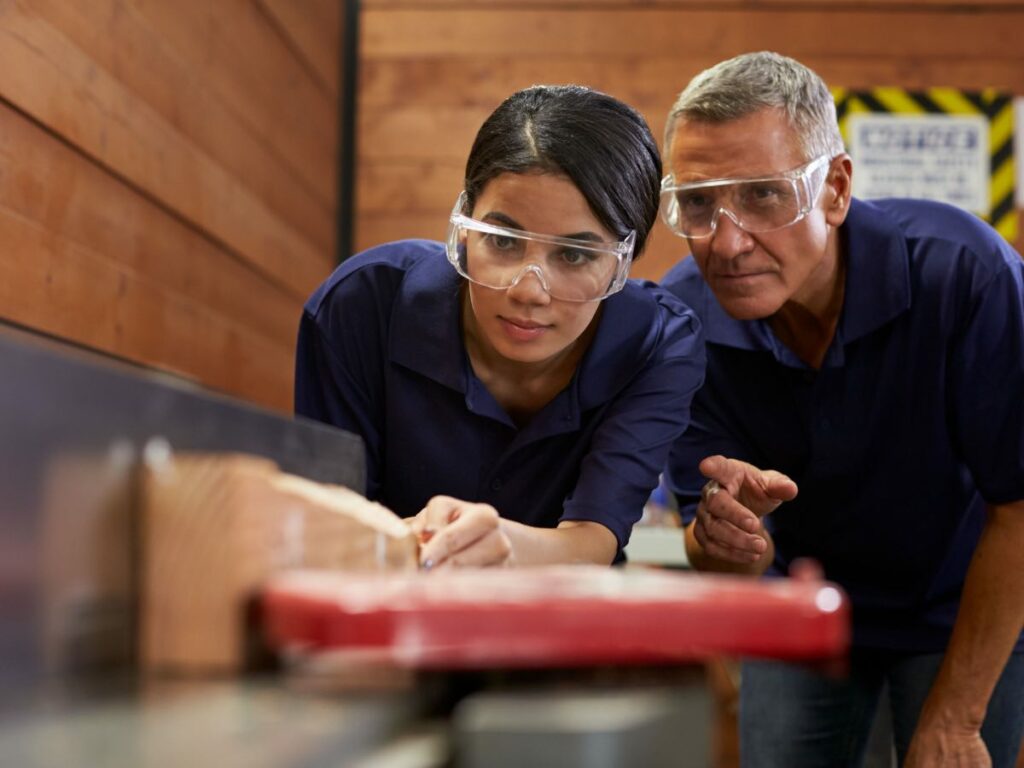 What are Alternatives to Going to College?
By now, we have established the fact that stepping foot on the campus of a 4-year institution is not for all — many of those who cannot afford college or are not compatible with traditional learning are better off doing other things.
Fortunately, modern-day technology and careers provide lots of opportunities for all.
Below, you will come across some of the most wonderful alternatives to going to college. Many of them will still enable you to boost your learning experience in the form of a certificate or diploma, while others make it possible for you to acquire knowledge and skills employers in certain fields or industries are looking for specifically.
Go to a community college
Not so sure whether or not a traditional degree is right for you? Consider heading to a community college.
Doing so allows you to obtain postsecondary experience firsthand without fully committing the next 4 to 6 years of your life to attaining a traditional and expensive bachelor's degree.
In a couple of years, you can get your hands on an associate degree that's better than a high school diploma and is practically halfway toward a bachelor's degree.
Around 2 out of 3 community college students are working — up to 32% have full-time jobs.
So, in other words, attending a community college gives you the opportunity to complete college courses and work on an undergraduate degree while at the same time pursuing the career of your liking.
Attend a trade school
Want higher educational attainment than high school but have no time to go to a community college?
Consider being a trade school student instead — it allows you to complete a diploma program anywhere from 3 months to 1 year, thus allowing you to pursue the skilled profession of your liking in no time.
The cost of earning a trade school credential can vary from $3,674 to $15,923, depending, of course, on the program or institution.
While it's not really cheap, a trade school experience is way cheaper than an associate degree, which can cost $31,724 and even more so than a bachelor's degree, which, as mentioned earlier, can cost anywhere from $102,828 to $218,004.
Be an apprentice
Earlier, we mentioned that the desire to gain real-world experience rather than earn an undergraduate degree is one of the reasons to skip going to college.
And when it comes to getting your hands on some firsthand experience in a certain field or industry to develop your expertise, nothing can be better than an apprenticeship.
In addition to building your portfolio, it can also help you build your bank account.
The national average hourly salary of apprenticeship in the US is $15 — that's equivalent to a national average annual salary of $31,432. Depending on your position or experience, you can earn anywhere from $22,000 to $44,000 per year.
Give back to the community
There's a way for you to obtain transferable skills and obtain valuable life experience without making money but can nonetheless make your resume a complete standout: doing volunteer work.
According to the Corporation for National and Community Service (CNCS), as reported by Walden University, a private online for-profit school whose public health, computer science and psychology programs are all ranked by US News, job candidates with volunteer experience are 27% more likely to get hired than their non-volunteer counterparts.
It adds that, among surveyed HR executives, about 76% feel that volunteering makes a job applicant appear more desirable and around 81% believe that volunteer work should be a part of the hiring decision.
Besides increasing your market value, volunteerism also offers a number of other perks:
Having a sense of being a part of the community
Increased self-confidence and self-esteem
Making new friends and building a network
Improved mental and physical health and well-being
Attainment of a purpose in life
Take courses available online
Whether you opt for courses that allow you to earn college credits or a massive open online course (MOOC) that enables you to earn a free or low-cost certificate, nothing can provide a more convenient and affordable alternative to traditional college experience than logging on the web and learning something, usually at a pace you find the most convenient.
The vast majority of those who take online courses are not interested in earning an undergraduate degree but in opportunities to obtain lifelong learning and enjoy personal and career enrichment.
Nowadays, bootcamps are quite popular, too, among those who are on the lookout for specializations.
According to a recent study, the employment rate for bootcamp graduates at the top companies was 6.03%.
On the other hand, the following year, a report said that up to 71.4% of those who completed bootcamp courses found jobs within 180 days.
Join the military
The steep cost of a bachelor's degree the only thing that's keeping you from going to college?
Then consider attending one of the 5 federal service academies in the country:
United States Air Force Academy (Colorado Springs, Colorado)
United States Coast Guard Academy (New London, Connecticut)
United States Merchant Marine Academy (Kings Point, New York)
United States Military Academy (West Point, New York)
United States Naval Academy (Annapolis, Maryland)
Besides paying zero dollars in tuition as a cadet, which is what a military attendee is referred to, you also receive an annual salary, room, board and medical and dental care.
More importantly, you get to obtain an array of knowledge and skills that allow you to be seen as a pre-approved candidate for an assortment of high-level job positions in the country such as:
Business management
Consulting
Engineering
Logistics management
Manufacturing management
Operations management
Sales
But there's a catch: in exchange for your free education is the requirement to serve for at least 8 years.
Monetize a passion or hobby
What do Bill Gates, Mark Zuckerberg, Michael Dell and Steve Jobs have in common with the majority of small business owners in the US?
Well, all of them do not have undergraduate degrees.
The following is the breakdown of those who have their own money-making ventures minus a bachelor's degree:
20% – high school diploma or GED
17% – some college but no degree
5% – did not complete high school
Doing the math, up to 42% of owners of small businesses have not experienced being conferred with a 4-year degree. On the other hand, only 26% of them have bachelor's degrees.
Last Thoughts
Choose your college carefully. It is a big decision that you need to take seriously, but don't stress out too much.
Just decide what matters most to you (I would suggest prioritizing financial capability, career programs, academic rigor, and internship opportunities) and pick your college based on that. Good luck!
Related Article: Top Benefits of Not Going to College

Disclaimer: The views and opinions expressed in this article are those of the authors and do not necessarily represent those of the College Reality Check.