The End of College Rankings Near: What Are the Alternatives?
When it's time for junior and senior high schoolers to apply to postsecondary education institutions, college ranking sites get congested with traffic.
That's because a lot of students rely on them in comparing schools with each other and deciding which ones should be added to their college list.
But when it comes to college selection, are rankings that important?
Not for everyone.
According to an Art & Science Group survey, about 66% of high schoolers consider college rankings in shortlisting schools. While many colleges and universities brag about their rankings, some refrain from acknowledging such or participating in it.
Also, it is important to mention that lately many people started questioning ranking methodologies.
Critics agree that college rankings can be misleading, especially because they are open to manipulation by the ranked colleges themselves.
Test-optional institutions, for instance, can take advantage of the fact that only high test scores are submitted, making themselves appear more selective and preferred by the brightest students.
However, the tide is finally shifting.
In 2023, for instance, Harvard Medical School (HMS) decided to discontinue submitting data to US News that the college ranker necessitates for its best medical school rankings.
According to the dean of HMS, college rankings cannot meaningfully represent the various things, from academic excellence to compassionate and equitable patient care, its medical programs foster.
More than 40 other law schools followed the suit for similar reasons. Moreover, Harvard Medical School announced that they will withdraw from US News and World Report.
Is this the beginning of the end of college rankings?
Alternatives to College Ranking Sites
Refrain from assuming that because college rankings are not that important for some college-bound teens and schools, too, means you are on your own in your quest to find the best-fit college as far as your needs and preferences go.
If truth be told, there are plenty of more helpful and unbiased resources on the internet.
One example is Colleges That Change Lives (CTCL).
A non-profit organization, CTCL is committed to the advancement and support of a college search process that's more student-centered.
The idea behind this organization was sparked by a book with the same name (link to Amazon).
It adds that it supports the goal of students to find colleges and universities that can keep them invested in learning and provides them with the foundations of a successful career.
Needless to say, the vast majority of CTCL institutions are far from being some of the most popular schools in the US. As a matter of fact, when you check out its list, you will come across those whose names you may have never heard before.
But it doesn't mean, however, that they are not worthy of being shortlisted.
CTCL schools are more suitable for degree-seeking students who are looking to attend small colleges with small classes and where the faculty members are not just instructors but also mentors.
As a result of this, students can be challenged and supported in ways necessary for them to thrive not only in college but after graduation, too.
Many of the institutions recommended by CTCL are diverse on so many levels, serving as homes to both domestic and international students and those from various socioeconomic, religious, political and racial backgrounds.
Below, you will come across some CTCL colleges and universities.
And just to give you a much better idea of the fact that the site's highly recommended schools are not typically the most highly ranked institutions, I will indicate each one's US News ranking, if any, since the college ranker is widely considered the gold standard of college rankings.
You will also see some pertinent details to help you make a more informed decision.
| COLLEGE | LOCATION | ACCEPTANCE RATE | US NEWS RANKING |
| --- | --- | --- | --- |
| Agnes Scott College | Decatur, Georgia | 70% | #63 in National Liberal Arts Colleges |
| Allegheny College | Meadville, Pennsylvania | 75% | #76 in National Liberal Arts Colleges |
| Antioch College | Yellow Springs, Ohio | 72% | Unranked |
| Beloit College | Beloit, Wisconsin | 67% | #81 in National Liberal Arts Colleges |
| Centre College | Danville, Kentucky | 69% | #55 in National Liberal Arts Colleges |
| Clark University | Worcester, Massachusetts | 48% | #97 in National Universities |
| Cornell College | Mount Vernon, Iowa | 81% | #100 in National Liberal Arts Colleges |
| Denison University | Granville, Ohio | 28% | #39 in National Liberal Arts Colleges |
| Eckerd College | Petersburg, Florida | 70% | #130 in National Liberal Arts Colleges |
| Hiram College | Hiram, Ohio | 93% | #13 in Regional Colleges Midwest |
| Lawrence University | Appleton, Wisconsin | 75% | #63 in National Liberal Arts Colleges |
| New College of Florida | Sarasota, Florida | 74% | #76 in National Liberal Arts Colleges |
| Ohio Wesleyan University | Delaware, Ohio | 74% | #111 in National Liberal Arts Colleges |
| Rhodes College | Memphis, Tennessee | 54% | #55 in National Liberal Arts Colleges |
| St. John's College | Annapolis, Maryland | 53% | #61 in National Liberal Arts Colleges |
| University of Puget Sound | Tacoma, Washington | 88% | #85 in National Liberal Arts Colleges |
| Ursinus College | Collegeville, Pennsylvania | 83% | #89 in National Liberal Arts Colleges |
| Wheaton College | Wheaton, Illinois | 86% | #63 in National Liberal Arts Colleges |
| Willamette University | Salem, Oregon | 79% | #76 in National Liberal Arts Colleges |
Instead of ranking its recommended institutions, CTCL provides details on each one of them that college-bound teens can find useful in the college list-building task.
Some of the most important things the site talks about include:
Areas of study
Campus life
Character
Enrollment
Faculty and academics
Life after college
Tuition and fees
Varsity sports
Other than CTCL, there is one more site that you may find interesting and helpful in your pursuit of the best-fit schools to shortlist.
And it's called Academic Influence, which was established in 2017.
The site's tagline — better rankings for better education — makes it very clear that it's just one of the many different college ranking sites out there.
As a matter of fact, checking out the various college ranking categories Academic Influence has can make any visiting high school student immediately think that it's no different from the rest.
Some of the rankings Academic Influence has include:
Best Community Colleges
Best Liberal Arts Colleges and Universities
Best Online Colleges
Best Research Universities
Best Small Colleges and Universities
Best Universities in the World
Most Affordable Colleges and Universities
Most Influential HBCUs in the US
The site also offers rankings of academic programs, online schools and affordability by state.
Similar to other college ranking sites out there, Academic Influence has its own methodology for ranking institutions of higher education.
Also, like most other counterparts, it obtains information from various open-source educational data repositories on the internet — it uses proprietary technology to get data from Wikipedia, Semantic Scholar, Crossref and others.
But what's different about Academic Influence is that it allows students who are on the hunt for the right schools to shortlist to build their own custom college ranking based on factors that matter the most to them!
Choosing a primary ranking metric is the first step to take in making a personalized ranking, and the choices include:
Academic stewardship
Acceptance rate
Desirability
Graduation rate
Influence
Standardized test scores
Student population
Tuition and fees
Afterward, users can choose from a handful of filters, such as by state or degree level.
You may also decide on the types of schools you want to consider — research universities, liberal arts colleges, community colleges and special focus institutions — simply by ticking some boxes.
It's also up to you to decide whether or not to set the minimum and maximum acceptance rate, graduation rate, population and tuition and fees.
I tried using the custom college ranking of Academic Influence just to see what it looks like in actuality. In the following top 20 colleges and universities, the ranking metric "desirability" and filters "all US states" and "bachelor's degree" were used:
| RANKING | UNIVERSITY |
| --- | --- |
| #1 | Stanford University |
| #2 | Harvard University |
| #3 | Massachusetts Institute of Technology |
| #4 | Yale University |
| #5 | Princeton University |
| #6 | Columbia University |
| #7 | Brown University |
| #8 | University of Chicago |
| #9 | California Institute of Technology |
| #10 | University of Pennsylvania |
| #11 | Dartmouth College |
| #12 | Duke University |
| #13 | Pomona College |
| #14 | Cornell University |
| #15 | Rice University |
| #16 | Vanderbilt University |
| #17 | Bowdoin College |
| #18 | Claremont McKenna College |
| #19 | Georgetown University |
| #20 | Washington University in St. Louis |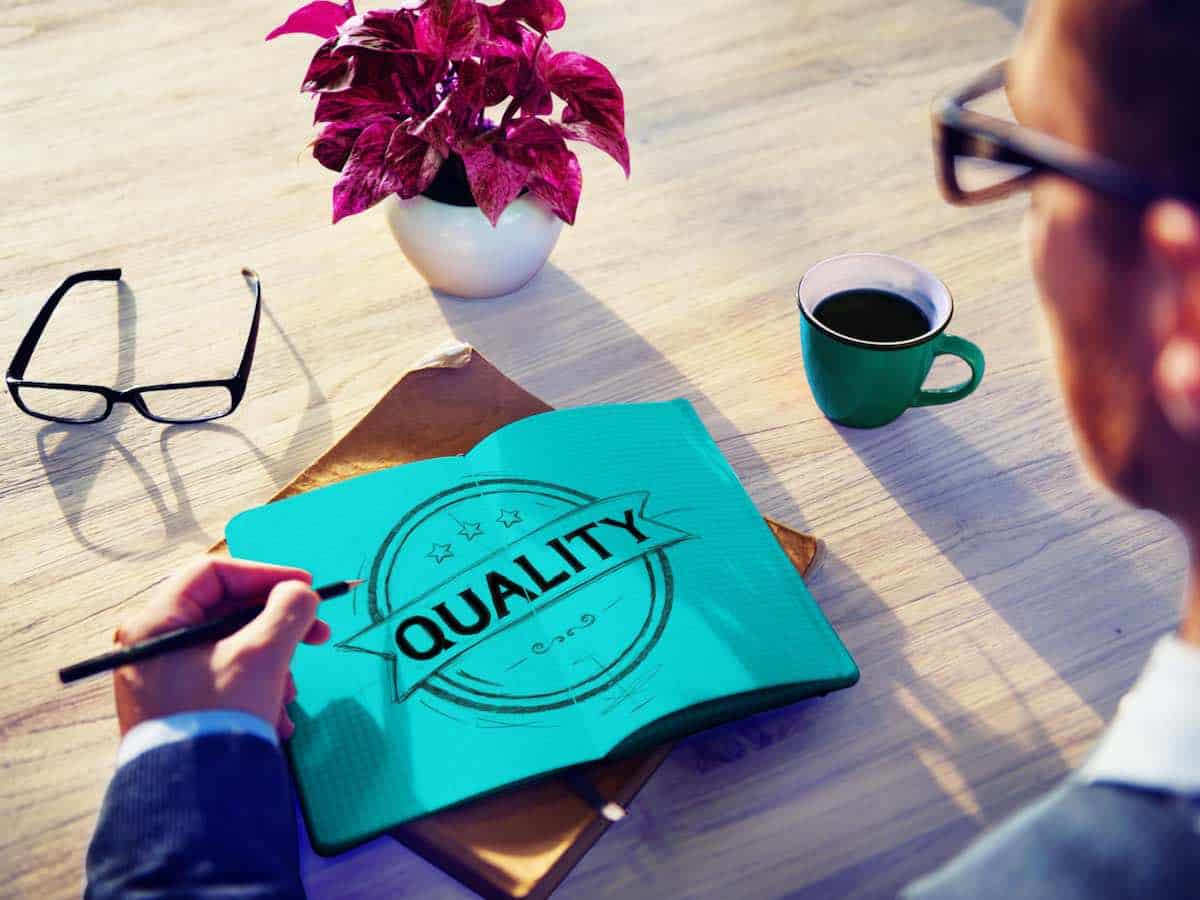 DIY College Rankings to Your Advantage
College admissions experts, time and again, say that college rankings should be taken with a grain of salt. However, it seems like none of them tells students to quit accessing ranking sites.
In most instances, college rankings don't just provide rankings — they also offer pertinent details.
Paying US News a visit, for instance, will let you learn so many things about an institution you are planning on shortlisting, ranging from admission stats and requirements, tuition and fees to student body and campus life.
Niche, on the other hand, includes numerous after-college details such as student debt, job placements and median earnings of alumni members.
Before you put your complete trust in a particular college ranking site, get to know it first. The goal is to have an idea of whether or not the two of you share the same opinions and standards as far as good colleges are concerned.
Heading to the page where the college ranker's methodology is explained is a smart move.
Doing this not only allows you to determine which factors are used in ranking institutions of higher education but also which ones are taken with more importance.
Weights can have a substantial impact on rankings — giving more weight to cost than 6-year graduation rate or more weight to class size than acceptance rate can greatly influence a school's ranking.
Like college ranking sites, each high schooler who is gearing up for college has his or her own set of factors to consider.
Someone who is from a low-income background, for instance, may find the cost of attendance and financial aid more important than selectivity level or student-to-faculty ratio, both of which may be a priority of a wealthy student.
The following ranking sites may prove to be beneficial for students who are looking for certain things in a college: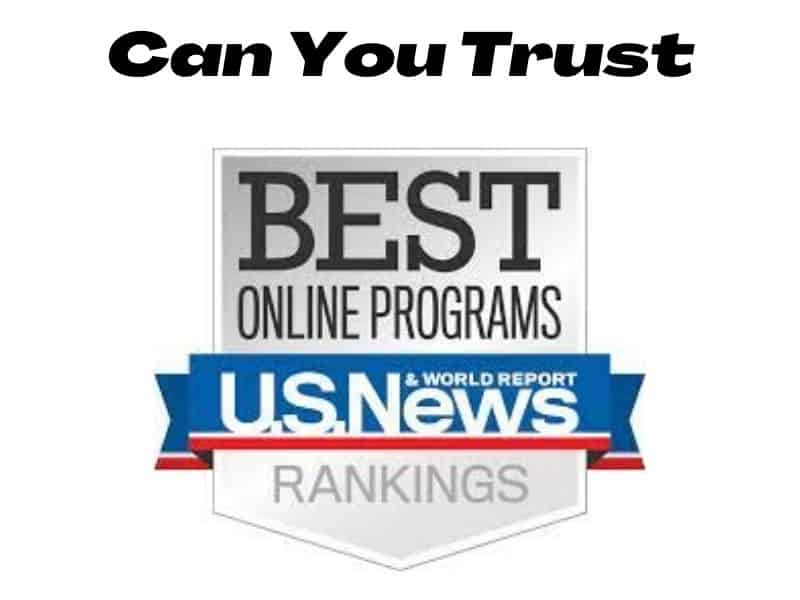 US News
Want to choose from among colleges and universities where many students keep enrolling year after year until such time they earn all the required credits for a bachelor's degree?
Then feel free to use US News as your college list-building guide. That's because graduation and retention rates are ranking factors considered with the most weight (22%).
The popular college ranking site also puts a lot of emphasis on things such as class sizes and student-to-faculty ratios — small class sizes and student-to-faculty ratios are associated with a better learning experience.
Forbes
A quick look at the methodology used by Forbes in ranking postsecondary education institutions is more than enough for you to know what the global media company's focus is: the success rate of graduates.
There are a total of 7 ranking factors Forbes considers. Among those, alumni salary has the most weight (20%).
Other post-graduation measures taken into account are student debt and return on investment, both of which have a 15% weight.
Forbes also gives higher scores to colleges and universities that are able to produce successful people that make it to its annual listings of the most powerful, influential, innovative leaders, richest and others.
Washington Monthly
Coming from a low-income background and hoping to climb up the socioeconomic ladder one day while at the same time giving back to the community by doing things such as public service, running a non-profit or philanthropy?
Using the college rankings of Washington Monthly may help make it easier for you to build a college list.
That's because the political magazine slash website ranks colleges based on factors such as social mobility and community and national service, each one weighing 33.3%. It also tends to appeal to college-bound teenagers who are after research-intensive courses.
The Princeton Review
Immediately, you will realize that the college rankings of The Princeton Review boast of some of the most unique and interesting categories out there.
Some examples include best college dorms, best campus food, best classroom experience, best health services, happiest students, most liberal students and most religious students.
Every year, there are 50 different college rankings the site comes with that can be categorized into the following:
Academics and administration
Demographics
Extracurriculars
Politics
Quality of life
Social scene
Town life
And another thing that makes The Princeton Review different from most other college ranking sites is that it relies heavily on the opinions and experiences of college students themselves in obtaining data for scoring institutions.
Needless to say, its college rankings can be helpful for degree-seeking students needing firsthand insight.
Niche
What makes Niche similar to The Princeton Review is that it conducts student polls and surveys to determine college rankings. As a matter of fact, the college ranking site has nearly 500,000 college reviews from students.
Needless to say, it may prove to be helpful for high schoolers gearing up for higher education who want to see what actual college students have to say about the institutions they're attending.
This is especially true if they are looking to attend schools with the best dorms, best campus, best location, best college food, best athletics, best Greek life and best party scene.
Niche, however, also obtains hard data from third-party sources in scoring colleges and universities.
College Raptor
Frustrated that it seems like every college ranking site you visit mentions the same schools over and over again? It's a great idea to head to the website of College Raptor instead.
Hidden gems — these are the stars of the college ranking site's various listings.
As the name suggests, hidden gems are schools that receive fewer applications and enrollments and accept many hopefuls but worthy of consideration by many degree-seeking students.
Some of the hidden gem rankings of College Raptor include colleges in the US, colleges in the southwest, colleges in the mid-east and colleges in the great lakes region.
Times Higher Education and QS World University Ranking
Graduating high schoolers who are considering earning a bachelor's degree outside the US may consider checking out the rankings of Times Higher Education (THE) and QS World University Ranking.
When it comes to ranking international colleges and universities, these sites are regarded by many as the authority.
Both sites put emphasis on ranking factors related to academics such as teaching and student-to-faculty ratio. However, THE gives higher scores to institutions that have more international students attending them.
Read More:

Disclaimer: The views and opinions expressed in this article are those of the authors and do not necessarily represent those of the College Reality Check.