Escape the Debt Trap: 10 Free College Alternatives
Different high school graduates skip college for different reasons.
Some are horrified by the fact that they might graduate someday with a mountain of educational debt to pay off, while others feel that it would only stress them out — the exhausting college application process serves as some sort of foreboding of what's to come.
And then there are also those who have doubts as to the value of a college degree these days.
No matter the reason for wanting to dodge college after high school, there are many non-traditional ways for you to procure some knowledge and skills necessary for a lucrative and satisfying career.
Especially if it's the steep cost of college that has caused you to reconsider your educational plans after graduating from high school, you will be more than happy to learn that there are many different free alternatives to college.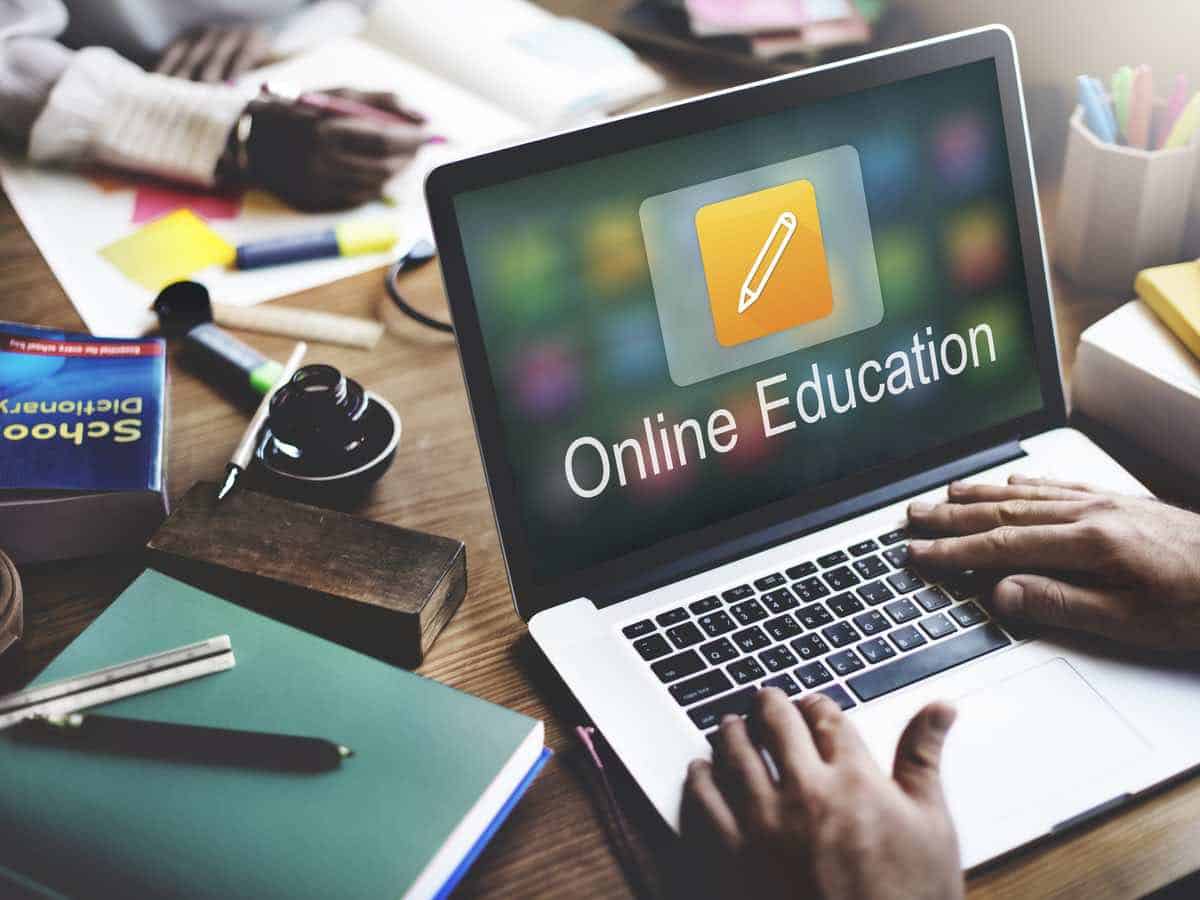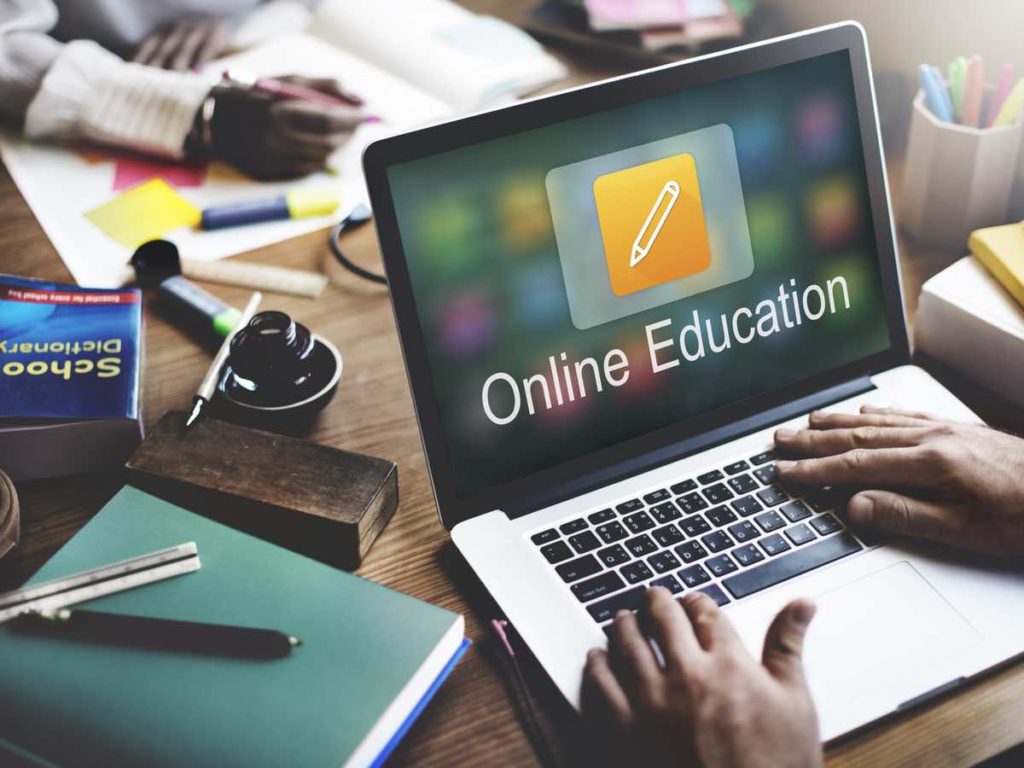 1. Online Courses from US Colleges
Numerous institutions of higher education in the US offer free online courses, the kinds that can be completed within a week or even less to 3 months or longer.
As a matter of fact, some of them are prestigious ones, such as Harvard University, Yale University and the Massachusetts Institute of Technology (MIT), all of which are hard to get into.
Subject areas can range anywhere from business, computer science, mathematics to art and design. So, in other words, there are plenty of online courses to choose from that you can take at no cost.
What are the requirements to enroll in a free online course from a university?
Enrollment requirements for free online courses can vary from one academic institution to the other. However, in most instances, those who are interested should simply create a free account by providing one's email and creating a password.
At times, registering with one's existing Google or Facebook account is possible, depending on the free online course provider.
Are free online courses worth it?
Based on a survey conducted by Coursera, which is a popular global online learning platform, over 60% of individuals who earned free online course certificates said that they developed new skills necessary for a new job.
On the other hand, around 40% of all survey participants believed that completing free online courses made them more qualified as job candidates.
2. Online Courses from Open Course Communities
Besides colleges and universities, there are also many other platforms in cyberspace that offer free online courses. Some of them have partnered with prestigious institutions, while others have partnered with multinational companies.
A very popular example of such a site is edX — as of this writing, it offers more than 3,000 online courses.
Many of the available courses are self-paced, which means that they are suitable for all sorts of online learners.
But be warned: not all open courses being offered by open course communities come free of charge. Some courses are cost-free to take alright. However, in many instances, the optional certificate has a price tag.
Are free online courses the same as online degree programs?
While it's true that many free open courses available on the internet can help one improve his or her resume for purposes such as having increased job marketability or enjoying a promotion, taking them is not a substitute for working on a college degree, traditional or online.
As such, some industry sectors may refuse to give them sufficient meaning and value.
Are open-course communities legit?
Many open course communities, including some of the most popular ones these days, are undeniably legit learning platforms on the internet.
For instance, edX was founded by scientists from both MIT and Harvard University and has partnerships with numerous learning institutions all over the planet. Still, one must practice caution when enrolling in an open course, even a free one.
3. Global Classrooms
Some top colleges and universities offer students non-credit ways to gain international experience by collaborating with learners coming from various parts of the planet in obtaining knowledge and skills necessary to tackle the many challenges posed by various issues on a local, national and global level.
Needless to say, it prepares learners to become innovative global citizens, contributing impactful solutions.
However, in most instances, there are some eligibility requirements to meet.
For instance, it's not unlikely for a 4-year institution to admit only applicants who are currently attending it.
Some of the courses, too, may only be available during summer, which requires learners to spring into action right away before all available slots become occupied.
Can global classroom courses help you land a job?
In most instances, global classrooms provide individuals with a supplemental learning experience via the internet, serving as complementary courses to the academic degree programs they are currently working on or preparing them for certain examination or certification requirements.
Some available courses, however, may allow learners to earn some college credits.
How long does it take for global classroom courses to complete?
A global classroom course can take anywhere from a few weeks to several weeks to complete.
Learners from across the globe are provided with the same readings and schedules that allow them to participate with their classmates and global experts.
Needless to say, most of the courses are synchronous, which means that participants have to attend virtual classes in real time.
4. Massive Open Online Courses (MOOCs)
The word "massive" is present in what MOOC stands for because it's possible for any given course to have more than 100,000 students.
In most instances, the course takes place asynchronously, which means that learners can go online and study when and where it's most convenient for them to do so.
Some MOOCs are free, while others come with an asking price. However, because of the sheer size of MOOCs, it's virtually impossible for the instructors to respond to learners individually.
It's expected for MOOCs to look for ways to improve instructor engagement and offer better opportunities for credit and certification over the next decade, which means that it's not unlikely for more and more courses to ask for tuition.
As of this writing, some courses allow learners to earn a minimum number of college credits by passing an exam.
Do learners complete their MOOCs?
Based on a report by Learning Technologies, a study conducted by MIT and Harvard found out that more than 95% of all MOOC learners drop out before completing the course.
The most common reason for such a high dropout rate is the lack of engagement with the instructor. Meanwhile, the average dropout rate at traditional colleges in the US is only 40%.
Can learners complete MOOCs at their own pace?
Like many online courses from accredited colleges and universities, MOOCs are also self-paced. Needless to say, activities in MOOCs do not have required due dates other than the date the courses are set to close.
So, in other words, it's important for MOOC learners to complete all the included activities before the courses close, which keeps them from being accessible.
5. Free Coding Bootcamps
It was in late 2011 when the first coding bootcamp came into being — someone on Hacker News, which is a social news website focusing on computer science and entrepreneurship, offered to teach 6 individuals how to code online.
Eventually, a company followed suit, guaranteeing to employ those participating in a 5-month coding training.
These days, it is estimated that there are more than 100 coding bootcamps in various cities in the US and Canada and around 50 coding bootcamps from other parts of the planet.
Even though there are paid coding bootcamps, there are also numerous free ones. While many are offered online, some are offered in person.
And while some free coding bootcamps are self-paced, there are also synchronous as well as full-time ones.
Do you need college credits to be able to apply to a coding bootcamp?
Typically, coding bootcamps do not require learners to have college credits or a college degree to apply. It's due to this why they are suitable for high school graduates who prefer to start their professional careers immediately.
Coding bootcamps are also suitable for professionals, with or without a college degree, who are no longer happy with their current careers.
Are coding bootcamp graduates hired by tech employers?
According to a report by ZDNet, around 71.4% of graduates from 24 top coding bootcamps found jobs within 180 days.
Generally speaking, the more reliable and prestigious the coding bootcamp, the higher the chances of graduates getting employed. The report adds that attending a top coding bootcamp may help a person advance his or her tech career.
6. Content Creation
Based on a 2022 report by Exploding Topics, whose mission is to help industry experts find trends even before they take off, there are more than 200 million content creators on the face of the planet these days.
Approximately 139 million of them have between 1,000 and 10,000 followers.
On the other hand, it is estimated that only 2 million of them have more than 1 million followers. It goes without saying that the more followers a content creator has, the more individuals he or she can reach and, of course, the more profit that can be raked in.
But it's important to note that, on average, it takes content creators 6 and a half months to make their first dollar.
Are content creators required to have a business license?
Content creators whose sites or channels do not make any money are not required to apply for and possess a business license.
On the other hand, those who make a lot of money from creating content need to have a business license.
The same applies to content creators who own or rent premises and cause any form of disruption in the area, whether or not making money.
What is the job outlook for content creation?
There is no denying that content creation is a rapidly growing industry. As a matter of fact, it is projected to enjoy a 10% increase in job growth over the next decade.
For reference, according to a 2022 report by Zippia, the average growth rate for all jobs is typically between 5% and 8%. So, in other words, content creation's growth rate is above average.
7. Volunteering
It's not uncommon for some high school teens to do volunteer work to make their college applications look more impressive, in particular to the eyes of admissions officers at some of the most selective institutions in the US.
Well, those who are looking for alternatives to college, especially those the kinds that are cost-free, may continue volunteering after graduating from high school to allow them to obtain skills and build relationships that can prove to be highly beneficial when it's time for them to enter the workforce.
A Corporation for National and Community Service (CNCS) research said that individuals who volunteer are 27% more likely to get hired than those with similar backgrounds but do not volunteer.
Does volunteer work count as work experience on your resume?
The short answer is yes, volunteer work can be included on one's resume as work experience. It can work to the advantage of individuals with very little to no actual work experience.
As a matter of fact, it's possible to include volunteer work in the skills section of the resume. Short-term volunteer work, however, is probably best excluded from the resume.
8. Apprenticeship
Unlike attending college which allows you to get your hands on the knowledge and skills vital for taking the career path of your choosing, an apprenticeship makes it possible for you to learn and earn at the same time.
So, in other words, your employer will pay you as you learn the ropes of the job position instead of you paying a degree-granting institution top dollar just to teach you everything you will need to get employed.
Apprenticeship also enables you to obtain professional experience valuable enough that, in many instances, it can be converted into college credit.
According to a report by Apprenticeship USA, which is an official website of the US government, around 93% of apprentices who successfully complete an apprenticeship retain employment.
What's the difference between apprenticeship and internship?
Besides being longer-term than internship, an apprenticeship is also a paid experience that, more often than not, leads to full-time employment. Meanwhile, typically, an internship allows the individual to earn college credits to add to the transcript or resume. However, in some instances, it's possible for some interns to receive a small stipend, too.
Do you have to pay if you quit your apprenticeship?
Typically, an apprentice who quits is not required to pay back any money for not completing the apprenticeship.
However, if the individual is employed under a contract of apprenticeship, the contract may require the apprentice to pay back some of the training costs. No paying back is necessary if the apprentice is employed under an apprenticeship agreement.
9. Military Schools
There are 5 service academies in the US — air force, army, coast guard, merchant marine and navy and marine corps — that are fully funded by the government, which is why attending them is tuition-free.
As a matter of fact, cadets (students) also don't have to pay for things such as books and room and board.
But there are a few things to keep in mind before you apply to a military school to enjoy free education.
For one, US military academies are highly selective — acceptance rates can range anywhere from 8% to 20%. After graduation, you are expected to provide service to the country in exchange for your free bachelor's degree.
How long must US military academy graduates serve?
At the United States Military Academy West Point, graduates must serve a minimum of 8 years in combination of active duty and reserve component service.
It's during their senior year of military school when cadets find out just which branch of the specialized field they will enter.
Both the preferences of cadets and the needs of the Army will be taken into consideration.
Do US military troops earn money?
According to a report by Business Insider, the base salary of new enlistees amounts to around $20,340 per year.
However, as expected, they will make more money as they gain experience and rank. It adds that the majority of service members also receive allowance money for food, uniform housing and various job-specific bonuses, most of which are not taxed.
10. Employment
Last but not least, an alternative to college that does not require you to shell out tuition every year is getting a job.
Doing so will make you a part of the statistics — around 66.9% of recent high school graduates in the US who are currently not pursuing postsecondary education are a part of the labor force.
However, it's important to keep in mind that employed individuals whose highest educational attainment is high school tend to earn so much less than those with a bachelor's degree, says the National Center for Education Statistics (NCES).
The difference in the average annual salary? $36,600 vs. $59,600 per year.
What percent of US jobs do not require a bachelor's degree?
Based on data provided by the US Bureau of Labor Statistics (BLS), more than two-thirds of all jobs available do not require a college degree.
On the other hand, according to Georgetown University's Center on Education and the Workforce (CEW), around 35% of jobs require at least a bachelor's degree and about 30% require an associate degree or some college.
Can you get a job promotion without a college degree?
Adding certifications or degrees to an individual's resume can increase his or her chances of getting a job promotion, according to a 2021 career report by Ashworth College. In addition, it increases the possibility of a salary increase.
While experience definitely counts, many of today's employers require some form of higher education when it comes to promoting employees.
Read Next: Reasons Why College Should Be Free

Disclaimer: The views and opinions expressed in this article are those of the authors and do not necessarily represent those of the College Reality Check.