Is Optometry School Hard to Get Into?
Becoming an optometrist, or an eye doctor, is a wonderful career path. But just like many others, it requires a very specific education. Not all colleges offer optometry programs, and this has some people wondering how difficult it is to get into optometry school.
Getting accepted to optometry school is difficult, but not impossible. Optometry schools have a 74% acceptance rate. However, to apply to most optometry schools, a student will need to have a GPA of at least 3.0, finish required undergraduate courses, and pass the OAT (Optometry Admission Test).
Even though optometry schools have a 74% acceptance rate, applying is much more complicated than just filling out an application, so, keep reading to learn all you need to about getting into an optometry school.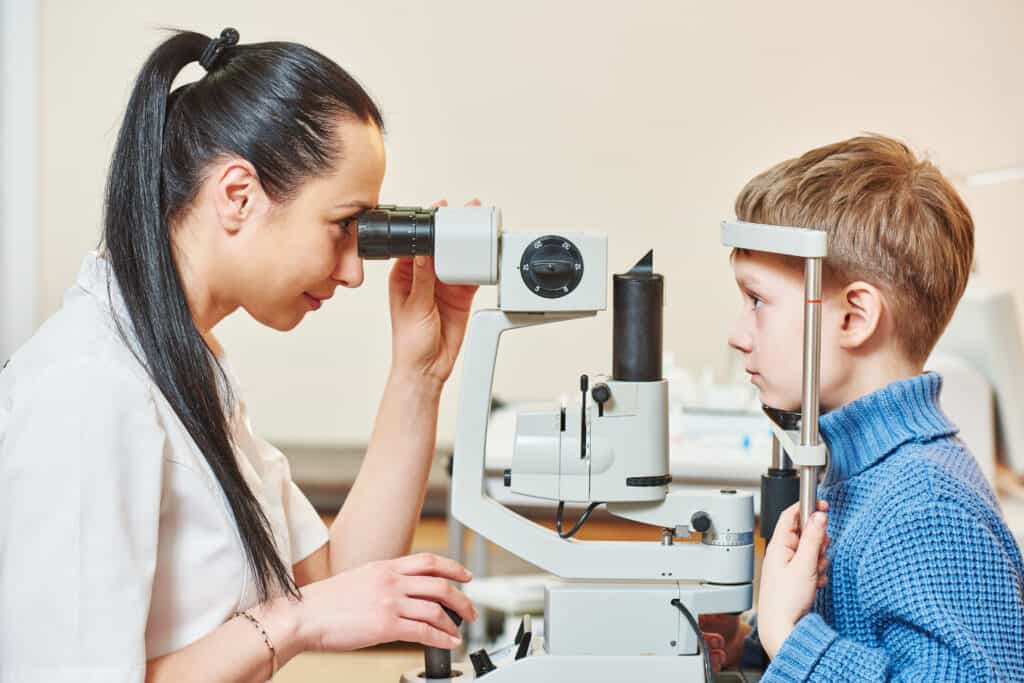 What Is Optometry?
First of all, you need to know what optometry is. Optometry is the study of the eyes, visual defects, and the prescription of treatment or corrective lenses. Someone who works in this field is called an optometrist, or an eye doctor.
The duties of an optometrist can include:
Preforming eye exams
Diagnosing eye problems and diseases
Prescribing corrective lenses like glasses or contacts
Providing vision therapy
Counseling patients on taking care of their vision
Optometrists do not perform serious eye surgery.
Required Courses
All optometry schools require some prerequisite, college-level classes. Some schools do require a bachelor's degree, but not all. In general, it is a good idea to get a bachelor's degree that covers the course requirements, like a biology or chemistry degree.
Required courses will vary depending on the specific school you are applying to but will generally cover a year's worth of the following subjects:
Biology or Zoology
General Chemistry
General Physics
English
College Math
There are 23 different schools and colleges in the United States that offer optometry programs and each might have slightly different requirements for applicants. That is why it is best to look at your prospective school's list of required courses.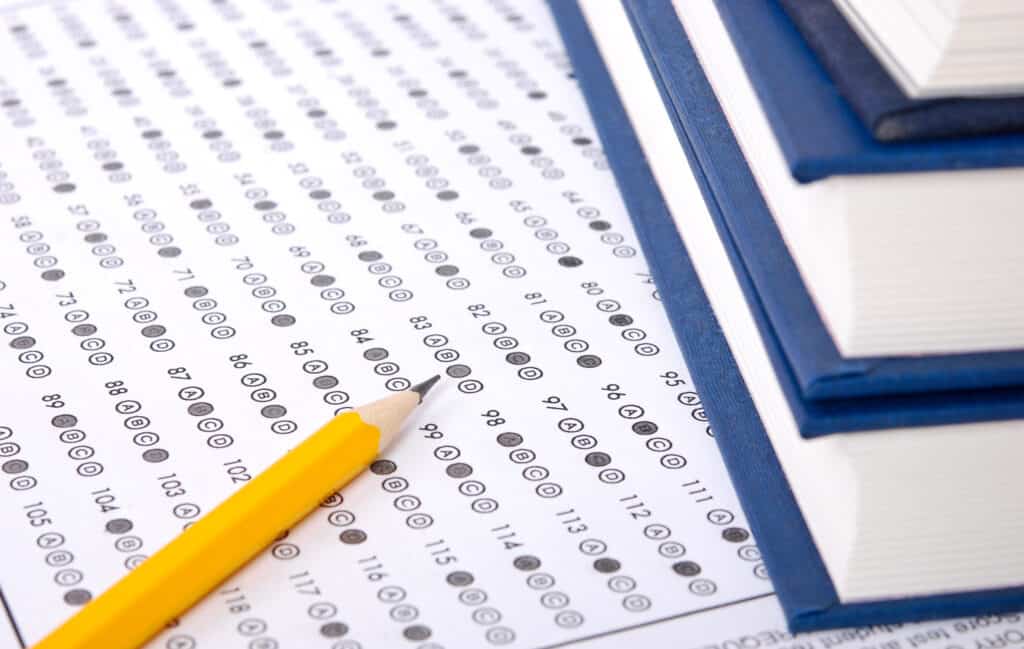 Optometry Admission Test
To get into all optometry schools, you have to take the OAT—the Optometry Admission Test. This test covers topics like biology, chemistry, reading, physics, and more. This test shows whether you are proficient in the required prerequisite material.
You can not apply to optometry school without having taken this test. Getting a good score on this test will help you in your application, which is why it is very important to study well for this test.
First, you need to apply to take the test and set up a time to take it. These tests need to be taken at a Prometric testing center. You can take this test any time of the year. It will take 3-4 weeks before you can get your test scores to the schools or universities, so make sure you plan accordingly.
What happens if you get a bad OAT score? It's completely fine—all you need to do is take the test again. You can retake this test as many times as you want, but you have to wait 90 days in between each try. Just like the ACT, you are not penalized for getting answers wrong, so it is best to guess even when you don't know the answer.
OAT scores can range from 200-400, with 200 being the worst possible score. The average score per school will vary but generally is from 300-320. However, some schools have average OAT scores of 348.
GPA
Typically, the minimum required GPA, or grade point average, for optometry school is 3.0. But, just like OAT test scores, the higher it is the better.
For the 2019-2020 applications, the Association of Schools and Colleges of Optometry said that "the average overall cumulative GPA for all applicants was 3.38."
However, the average GPA for each school can vary greatly. Some schools have an average GPA of 3.1, while others have an average GPA of 3.8.
Average GPA and OAT scores are good to consider when choosing which optometry school to apply for.
How Long Is Optometry School?
Typically, optometry school is 4 years long. During those four years, you will learn about topics like general medical science, the structure and function of the human eye, diagnosis and treatment of eye-related diseases and disorders, and vision therapy.
After you complete the required four years of schooling, you will be given a doctor of optometry (DO) degree. Doctors of optometry are not classified as medical doctors.
Top Schools
Choosing which optometry school to go to is complicated. In the United States, there are 23 different schools that you could go to for an optometry program.
Some are schools dedicated completely to the study of optometry, while others are universities that offer optometry programs. Each school will have benefits and downsides. It is hard to rate which school is best, because there are so many factors that go into a great school, including faculty, location, and pass rate.
If you are going by pass rate, the best school would be the Southern College of Optometry in Memphis, TN whose pass rate is a shocking 98.55%.
Following closely would be Arizona College of Optometry at Midwestern University in Glendale, AZ. They pass 98% of their students.
Others say that while taking other factors into account, the best college to go to for optometry would be the University of California-Berkeley.
Other factors to consider before choosing a school include tuition costs, housing options, the size of the campus, and how good the professors are.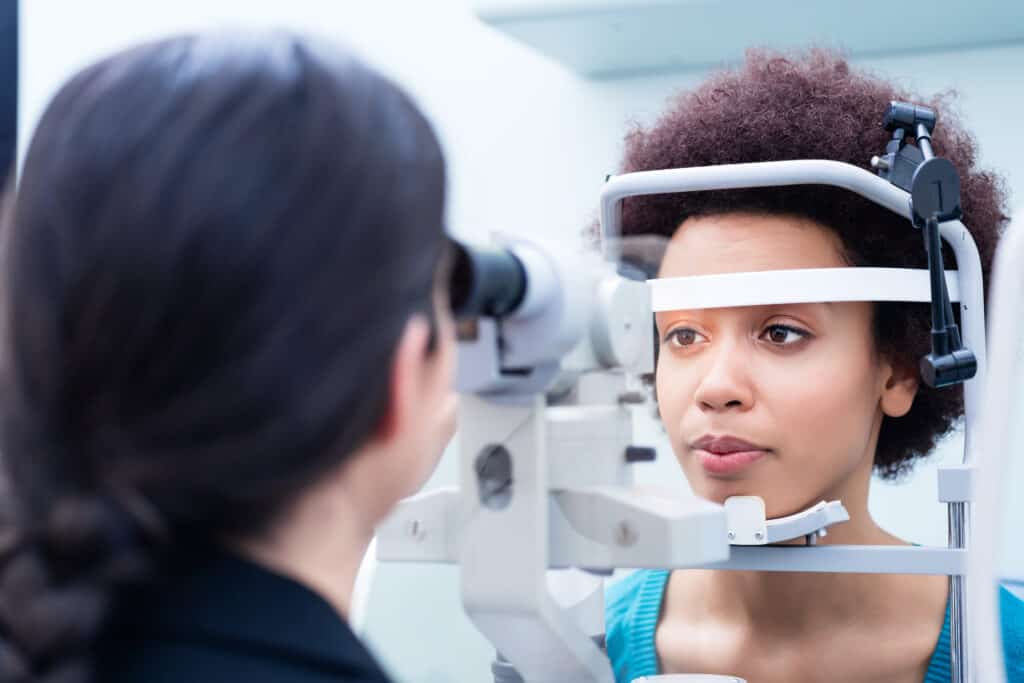 Career Paths
After graduating, you need to pass the National Board of Examiners in Optometry exam. Different states will have different laws regarding licensing of optometrists.
Optometrists generally are eye doctors, so they will examine patients' eyes, diagnose diseases or defects of the eyes, and prescribe corrective lenses like glasses or contacts. Optometrists can set up their own practice or join an existing one.
Another option would be to become a postsecondary teacher, aka a professor, of optometry. This requires more education, typically a Doctorate. As a professor, you would teach the next group of optometry students at a college or optometry school.

Disclaimer: The views and opinions expressed in this article are those of the authors and do not necessarily represent those of the College Reality Check.