Princeton University is one of the most prestigious institutions in the land. Needless to say, it has an unbelievably low acceptance rate. And now you may be wondering how you can get into Princeton.
To get into Princeton University, one must have a high GPA (3.9), class rank (top 5%), and test scores (1570 SAT or 35 ACT), although the school is test-optional. Having impressive extracurriculars, awards, recommendations, and application essays, including the Princeton supplement, is important for admission, too.
Considering adding Princeton to your college list? Now is not the time to quit reading!
Make sure that you check out the entirety of this article to have an idea of how to get into Princeton University. Below, you will come across some of the most important things any college-bound high schooler needs to know about applying to this famous private research university located in Princeton, New Jersey.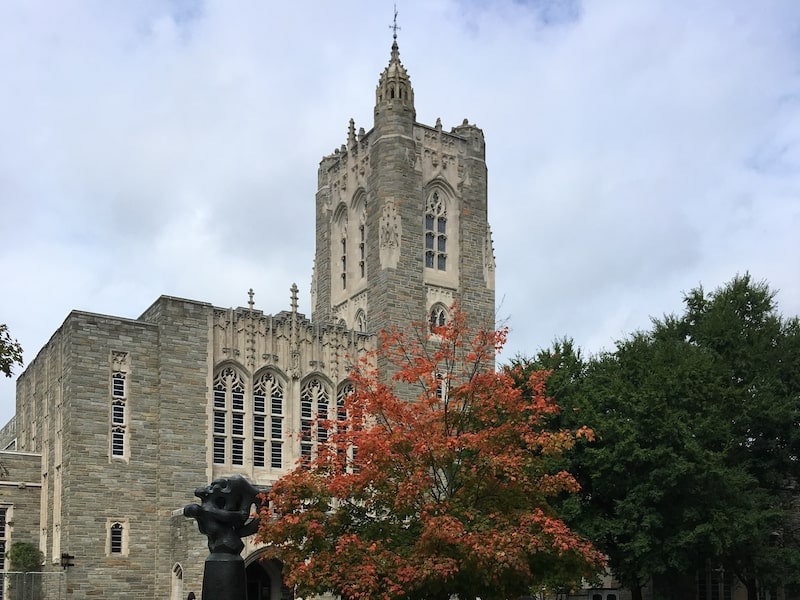 Why Princeton Is Prestigious
The prestige of Princeton University is evidenced by the fact that it is a member of the Ivy League, which is a group of elite private schools in the Northeast. Founded in 1746, Princeton is well-known as a high-ranking institution with a park-like campus that houses several landmark buildings.
Many college ranking sites put Princeton at or near the top of their lists. Similarly, the school also tends to appear at the top of the college lists of many sophomores and junior high schoolers.
Princeton University offers nearly 40 undergraduate degrees and 36 majors.
Speaking of which, some of the best majors the school offers include Engineering, Architecture, Computer Science, Chemistry, Biology, Mathematics, Economics, Environmental Science, Anthropology, Sociology, History, Political Science, Psychology, Philosophy, English, and Foreign Languages.
Because it's one of the most prestigious institutions for higher education around, it isn't surprising why it is also one of the most competitive and selective colleges and universities in the US.
By the way, Princeton is one of the most diverse universities in NJ state.
Princeton University Rankings
Princeton University is #1 in National Universities and #4 in Best Value Schools by US News. On the other hand, the Ivy League is #1 in Best Colleges in New Jersey and #4 in Hardest Colleges to Get Into in America by Niche. Princeton is #20 in the QS World University Rankings by TopUniversities.com.
Since Princeton University is an Ivy League, it isn't surprising why it is a high-ranking institution.
As a matter of fact, it is the highest-ranking Ivy League in US News Best National Universities ranking.
It is followed by other prestigious schools in the following order: Columbia University, Harvard University, Massachusetts Institute of Technology, Yale University, Stanford University, and the University of Chicago.
However, in the Wall Street Journal ranking of the eight Ivy Leagues, Princeton is so much closer to the bottom of the listing than to the top. Here's the complete WSJ ranking:
| | |
| --- | --- |
| NAME | RANKING |
| Harvard University | 1 |
| University of Pennsylvania | 2 |
| Columbia University | 3 |
| Yale University | 4 |
| Cornell University | 5 |
| Princeton University | 6 |
| Dartmouth College | 7 |
| Brown University | 8 |
The following are some other Princeton rankings by US News:
#3 in Best Undergraduate Teaching
#4 in Best Colleges for Veterans
#13 in First-Year Experiences
#29 in Most Innovative Schools
And now, here are some other Niche rankings of Princeton University:
#4 in Best Value Colleges in America
#5 in Top Private Universities in America
#6 in Top Party Schools in New Jersey
#9 in Safest College Campuses in New Jersey
Let's take a look at some of Princeton's Forbes rankings:
#2 in the Northeast
#2 in Private Colleges
#3 in Top Colleges
#3 in Research Universities
How Much Does Princeton Cost?
For the academic year 2021 to 2022, the total cost of attendance at Princeton University is $77,690. The tuition alone costs $56,010. More than 60% of undergraduates receive financial aid. As a matter of fact, the average grant for the Class of 2025 was $62,200, covering the full cost of tuition.
Many students refrain from including any Ivy League school on their college list. Besides failing to impress the admissions officers with their academic profile, they also fear that they wouldn't be able to afford to attend them.
The good news is that the Ivy League are so rich that they are very generous with financial aid.
Princeton is often regarded as the cheapest Ivy.
That's because it is known to award its undergraduate students with extensive financial aid. As mentioned earlier, the median grant for the Class of 2025 was higher than the tuition cost.
What's more, families with incomes $65,000 and below qualify for a grant covering full tuition, room and board.
Listen to this podcast to learn how one high school student was accepted into Princeton and is paying only $3,000 for her education:
Different methods of paying for the university are available, too, thus making earning a degree even easier on the pocket. The various payment options are:
One payment per semester
Ten monthly payments
Princeton Parent Loan
Direct PLUS loan
On the fence as to whether or not you should apply to Princeton due to budgetary constraints?
Here's a breakdown of the estimated cost of attending the prestigious school for a year, as of the academic year 2021 to 2022:
| EXPENSES | COST |
| --- | --- |
| Tuition | $56,010 |
| Room charge | $10,690 |
| Board rate | $7,490 |
| Miscellaneous | $3,500 |
| TOTAL | $77,690 |
Princeton University Cost of Attendance
According to the institution, students who are not covered by any family health insurance policy must purchase Student Health Plan coverage. For the same academic year, the plan costs $2,780.
Acceptance Rate at Princeton
The acceptance rate at Princeton University is 5.8%. With only 29 out of every 500 applicants receiving an offer, there is no denying that the school is one of the most selective schools not only in the US but the planet, too. Among the Ivy Leagues, Princeton has one of the lowest acceptance rates.
Many different things make Princeton a competitive school. One of them is a low acceptance rate, which is quite common among some of the most prominent US colleges and universities many would love to go to.
Because of its incredibly low acceptance rate, it's a must for your academic profile and the rest of your application to win the hearts of Princeton University's admissions officers. This is most especially true since, among the eight Ivy League schools, it is one of the most selective.
Here are the acceptance rates at the different Ivy Leagues to help you get a much better idea:
| | |
| --- | --- |
| NAME | ACCEPTANCE RATE |
| Harvard University | 4.50% |
| Columbia University | 5.10% |
| Princeton University | 5.80% |
| Yale University | 5.90% |
| Brown University | 6.30% |
| University of Pennsylvania | 7.40% |
| Dartmouth College | 7.90% |
| Cornell University | 10.60% |
It's clear that the acceptance rate at Princeton is neither the lowest nor highest among the Ivy Leagues. Still, if you are not at the top of your high school class and your overall application isn't that solid, it's very much likely that your chances of gaining admission into the elite institution will be very low.
These are the academic factors in the admissions process at Princeton and their relative importance:
Academic rigor – very important
GPA – very important
Standardized test scores – very important
Recommendation letters – very important
Application essay – very important
Class rank – important
And now, let's take a look at the non-academic admissions factors and the relative importance of each:
Extracurricular activities – very important
Personal qualities – very important
Talent or ability – very important
Interview – considered
First-generation – considered
Alumni member relation – considered
Geographical residence – considered
Race or ethnicity – considered
Volunteer work – considered
Work experience – considered
Now that you know the different academic and non-academic factors Princeton University's admissions officers use, you can have an idea of your chances of getting accepted into it using a college chances calculator.
Here's an example of a profile of an applicant that is very much likely to be welcomed into Princeton:
GPA: 3.9
Class rank: Top 5%
SAT: 1570
ACT: 35
APs: Physics 1 – 5, Chemistry – 5, Spanish Language and Culture – 5, World History – 4, US History – 4
State: New Jersey
Legacy: Grandparents attended Princeton University
EAs: Vice president of the Student Government for two consecutive years, founder of the Foreign Film Club, co-founder of the Film Festival Club, president of the Foreign Book Club for two consecutive years, member of the Children's Hospital Volunteer Club, member of the Physics Club, contributing editor for the high school newspaper, volunteer for the local animal shelter and recycling facility.
Work experience: None
Awards/honors: AP Scholar with Distinction Award, Honor Roll Award, Student of the Academic Year Award, Volunteer Award, National Science Bowl Award (3rd place), Google Science Fair Award (4th place).
Recommendations: Guidance counsellor – 10/10, teacher #1 – 10/10, teacher #2 – 10/10
Essays: Common App essay – 9/10, Princeton supplement – 9/10
Requirements to Get Into Princeton?
Besides the completed Common App or Coalition App, there are many other requirements applicants need to submit. Some of them include high school transcripts, school reports and recommendation letters. The Princeton supplement, which consists of essays and answered questions, should be submitted, too.
The college application season is one of the busiest times in the lives of sophomore and senior high school students. You can expect to be busier than everybody else if Princeton is one of the schools on your college list.
Here is a checklist of everything that needs to be done when applying to the New Jersey-based Ivy League:
Application. Princeton accepts both the Common App and Coalition App. This means that you can apply using the one you like better — the school does not prefer one over the other.
Application fee or a fee waiver. You must obtain a fee waiver request approval from your high school counsellor if you wish to submit a fee waiver via the Common App or Coalition App.
The Princeton supplement. You will have to write a 150-word essay on your extracurriculars or work experience. Also, you will have to compose a couple of 250-word essays, each one serving as a response to a question. Then, you will also have to answer a few more questions in 50 words or fewer.
Graded written paper. Princeton University prefers that the graded written paper you will submit is in the subject of either History or English.
High school transcript. Worry not about this requirement because this is something that your high school counsellor or any other high school official will have to carry out.
School report. The school report form is something that your high school counsellor or another official from your high school will have to complete and submit to Princeton's admissions office. And when your mid-year grades are already available, your high school will have to submit a mid-year report, too.
Counselor recommendation. As the name suggests, it is your high school counselor who will be tasked with writing and submitting the counselor recommendation through the Common App or Coalition App.
Teacher recommendations. You will have to ask two of your high school teachers to come up with recommendation letters. It's a good idea to approach teachers who taught you in higher-level courses, such as AP or IB ones. Otherwise, obtain recommendations from teachers who taught subjects in core academic areas.
SAT or ACT score. Like many other US colleges and universities as of this writing, Princeton has a test-optional admissions policy — applicants may or may not submit test scores.
Princeton University conducts optional interviews, too. If you are asked to undergo one but prefer to opt out of it, keep in mind that it will not disadvantage you in the admissions process.
Applying Early to Princeton
Princeton University does not offer Early Decision for applicants who are committed to attending the Ivy League if accepted. However, besides Regular Decision, the school also offers Single-Choice Early Action, which is a non-binding process. Application starts in mid-August and ends on November 1.
Demonstrated interest is a non-academic factor that some colleges and universities consider in the admissions process. There are various types of demonstrated interest, and applying Early Decision is one of them.
Unfortunately, Princeton does not offer Early Decision to those who wish to apply earlier than everybody else.
But the good news is that the school offers Single-Choice Early Action. It's what some schools refer to as Restrictive Early Action.
Unlike Early Decision, Single-Choice Early Action is non-binding. This means that you can still attend another school even if you receive an offer from Princeton University via this decision plan.
Haven't heard of Single-Choice Early Action yet? Before you apply to Princeton via this approach, please take note that, with Single-Choice Early Action, you may still apply early to any:
Public school or service academy provided that the decision plan is non-binding.
International college or university for as long as the decision plan is non-binding.
Institution for higher education following a non-binding rolling admission process.
The deadline for applying Single-Choice Early Action is on November 1. Decision notification comes out in mid-December. You can start applying to Princeton via this decision plan in mid-August. Meanwhile, the deadline for applying Regular Decision is on January 1. Application starts in mid-August, too, and decisions come out in April.
Like Early Decision, Single-Choice Early Action can result in any of the following:
Offer admission
Denial
Deferral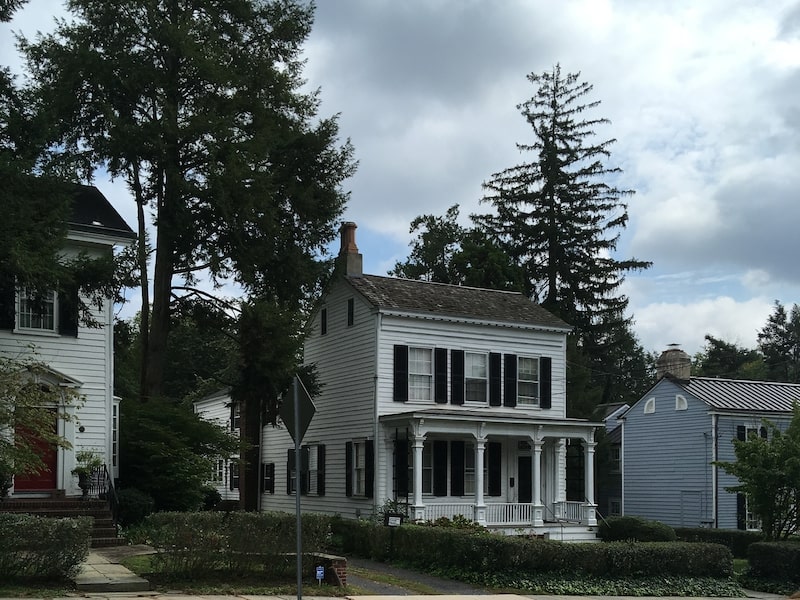 Famous People That Went to Princeton
Besides the institution itself, many of the former students or graduates of Princeton University are popular, too. Leading the list are former US Presidents. Others are previous and current CEOs of international companies. Some graduates of Princeton are Nobel Prize-winning scientists and novelists.
Taking a look at some of the most notable alumni members can give you an idea of the many different things you could become after having your college experience at a particular school.
Well, there isn't a shortage of famous people who once attended Princeton University, such as:
James Madison – The 4th President of the US
Woodrow Wilson – The 28th President of the US
John F. Kennedy – The 35th President of the US
Michelle Obama – First African-American woman to serve as the First Lady of the US
Sonia Sotomayor – Former associate justice of the US Supreme Court
Robert Mueller III – Former director of the FBI
Paul Volcker – Former Chairman of the Federal Reserve
Jeff Bezos – Founder and CEO of Amazon
Steve Forbes – President and CEO of Forbes, Inc.
Eric Schmidt – Former CEO of Google
Alan Turing – A mathematician who broke the Nazi Enigma code in World War II
John Forbes Nash Jr. – Nobel Prize winner for the mathematical foundations of game theory
John Bardeen – Winner of the Nobel Prize for Physics in 1956 and 1972
F. Scott Fitzgerald – Writer of the 1925 novel, The Great Gatsby
Eugene O'Neill – A playwright who won the Nobel Prize for Literature in 1936
Brooke Shields – Actress and model
David Duchovny – Actor popular for playing FBI agent Fox Mulder on The X-Files
Just Before You Apply to Princeton
Still considering applying to Princeton University after everything that you have just read, especially admissions-related ones?
See to it that your academic profile is equivalent to or even surpasses those of first-year students admitted into the Ivy League school. Also, check that the admissions requirements you will submit can impress.
But even if you feel that you are not what Princeton is looking for, the prestigious institution would definitely still make for an excellent reach school. Who knows — you might get lucky and wind up receiving an offer from it!
Read Next: How to Get Into Cornell