Is It Easier to Transfer To a College Then Get Admitted as Freshman
Approximately 31% of community college students transfer to 4-year institutions to pursue a bachelor's degree. Unfortunately, some colleges and universities accept only a small number of transfer applicants.
Naturally, you may wonder if your chances are higher to be admitted as a transferee than a freshman. Interestingly enough, in some cases, it is true.
Generally, if the college has an articulation agreement with a community college, transfer students have higher chances of being admitted than freshmen applicants. Transfer students are usually guaranteed admission as long as they keep a minimum GPA.
However, transferring can be more complicated than a degree-seeking student would expect.
According to the National Student Clearinghouse, those who get accepted usually lose credits equivalent to a full semester or even more.
This happened to my wife when she transferred from our local community college to an in-state flagship university – only 60 credits out of 80 were transferred.
So, in this post, I want to share some things you need to know to avoid unnecessary money and time spent in school.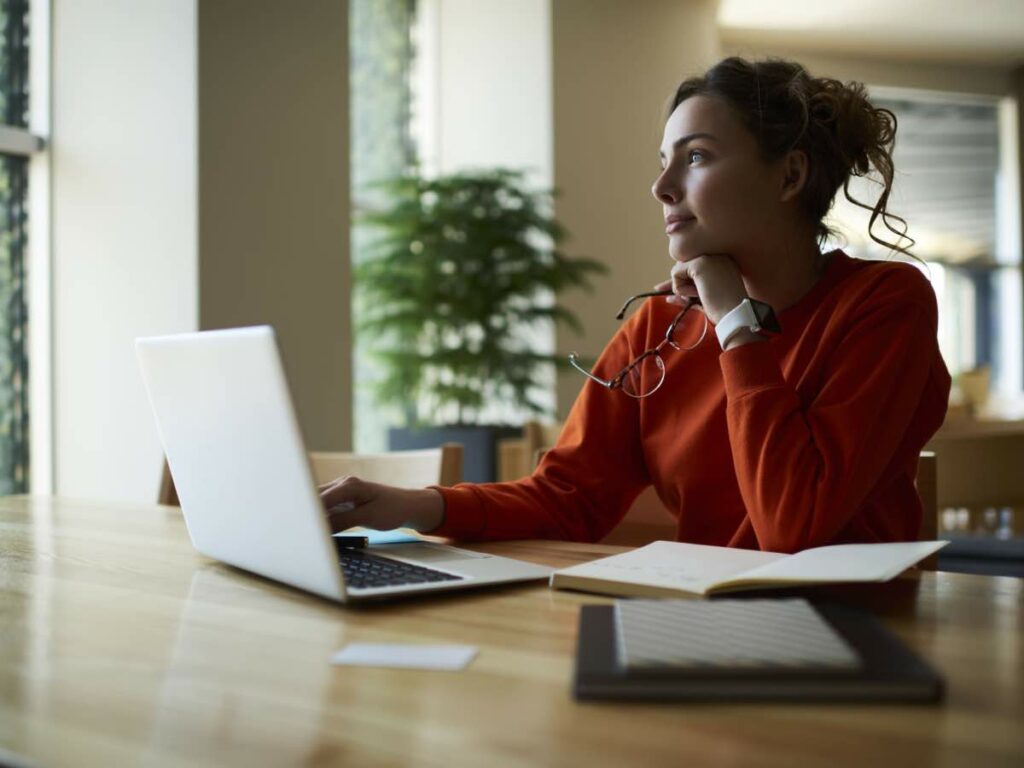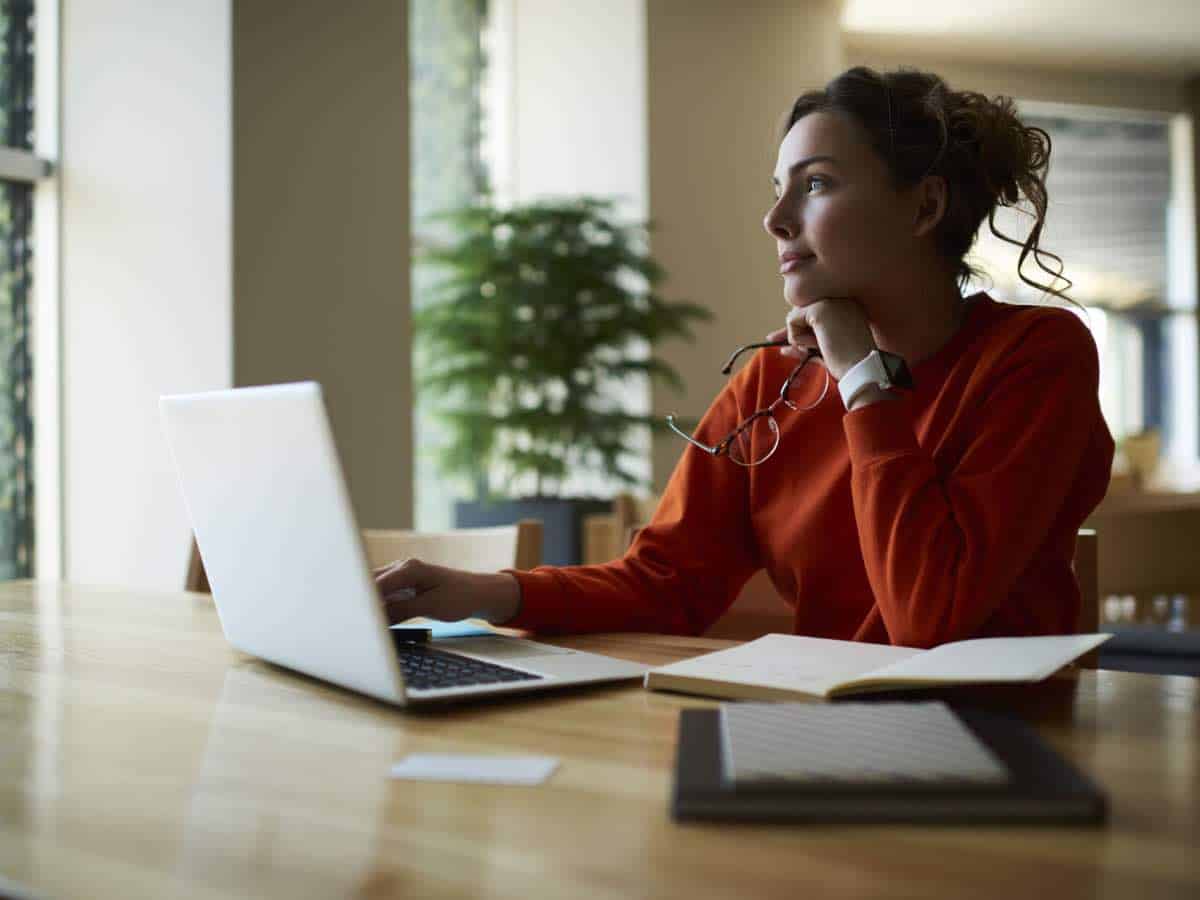 What is an Articulation Agreement?
An articulation agreement is a form of guarantee that classes completed and credits earned at one school, usually a 2-year institution like a community college, will be accepted when the student transfers to a 4-year institution, usually one that's located in the same state or, in some instances, region as the sender school.
In a nutshell, an articulation agreement aims to preserve a student's academic progress, particularly when switching schools to further one's educational pursuit — i.e., earning a bachelor's degree after having an associate degree.
What it does is that, basically, it outlines which courses in which institutions will map toward a specific degree program.
It's true that the idea of an articulation agreement remains the same across the board. However, the terms that come with it can vary from school to school and from state to state.
And speaking of which, institutions with articulation agreements with each other are usually located in the same state, but there are times when it's also regionally mediated.
Articulation agreements can be more robust between community colleges and 4-year institutions in some states, while articulation agreements in other states may not demonstrate the same.
Five Types of Articulation Agreements
It's not enough that you determine whether or not your community college and your target 4-year institution have an articulation agreement with one another — it's also a must that you research what it is exactly.
Failure to establish articulation agreement terms can complicate and may even hinder transfer.
In most instances, it all begins with knowing the specifics.
For instance, having an idea of whether or not there's a minimum GPA or degree to meet or whether or not there are certain courses whose credits cannot count toward a bachelor's degree is of utmost importance.
Otherwise, you could lose some credits or end up having to attend a different college or university.
Articulation agreements come from 3 perspectives — by the student, by the sender college and by the receiving school.
And here are the different types as well as the terms of each one:
Guaranteed transfer
Simply put, this type of articulation agreement guarantees the transfer of earned credits from one school to the other.
Most, if not all, credits earned from a 2-year institution will transfer.
Of course, it's important for the transferee to meet certain requirements beforehand, such as having a certain grade for each completed course.
Guaranteed admission
As the name suggests, a guaranteed admission articulation agreement guarantees the admission of the transferee, provided that minimum requirements are met, such as completing an associate degree program or having a minimum average GPA.
Program-specific
This particular type of articulation agreement specifies how the program from a community college aligns with that from a 2-year institution and what additional courses, if any, the transferee has to take at the receiving school so that he or she can earn a bachelor's degree.
Students in some degree programs may not enjoy this sort of articulation agreement.
Dual enrollment
Attending a community college with a dual enrollment articulation program with a partner school is a great time saver — it makes it possible for the undergraduate to work on an associate degree and a bachelor's degree at the same time by taking courses from the 2-year institution and the 4-year institution simultaneously.
State credit transfer
In some instances, colleges and universities located in different states may have articulation agreements with one another, which makes the transfer of a student from one to the other with as little complication as possible.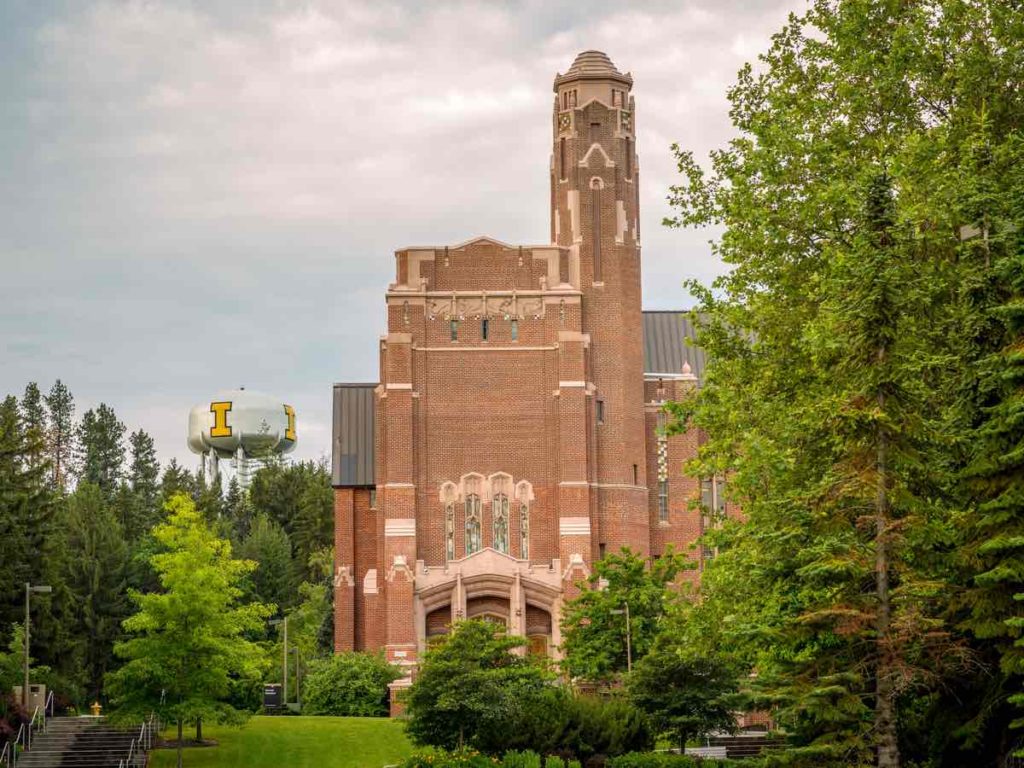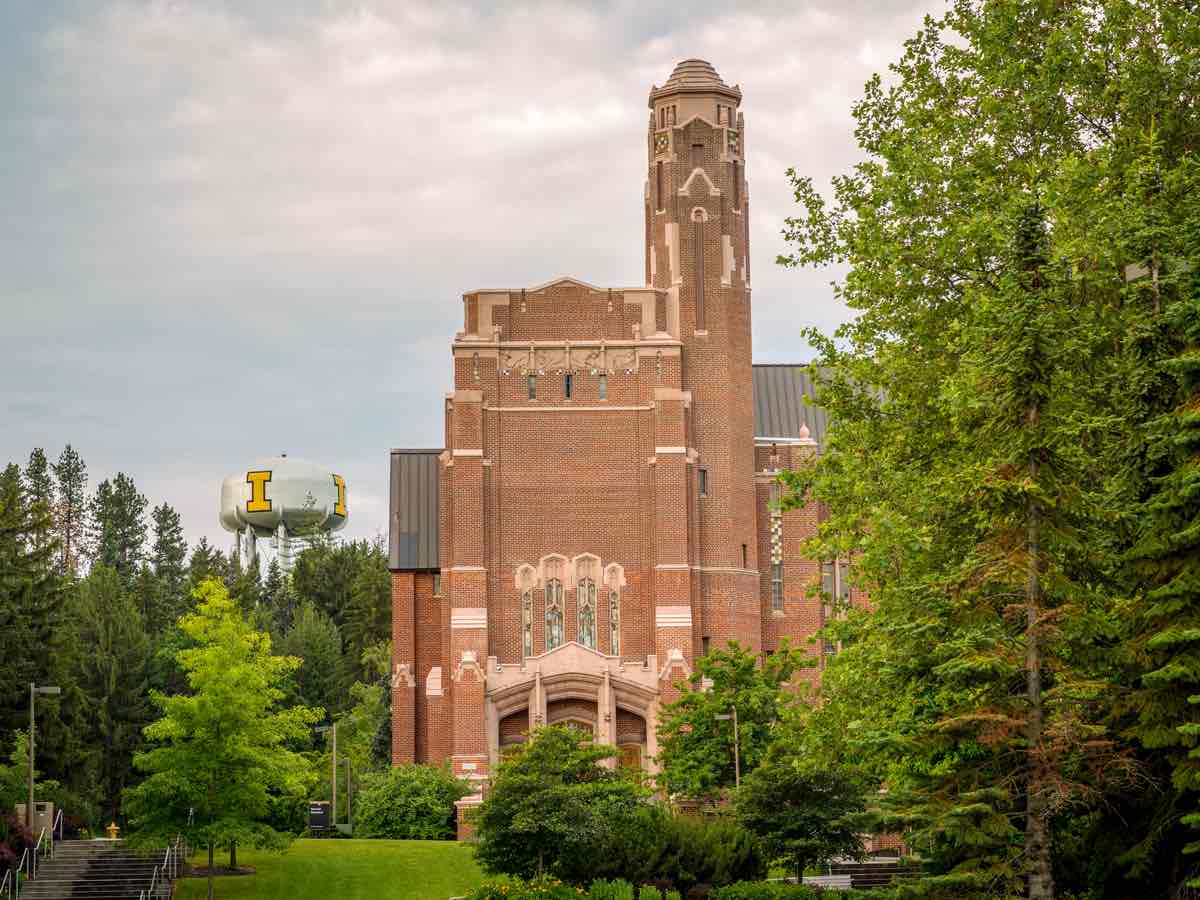 Which Colleges Have Articulation Agreements?
In most instances, colleges and universities with articulation agreements with community colleges and other similar institutions are state or flagship schools. However, there are also private institutions with articulation agreements.
As a matter of fact, some selective schools, including a few Ivy Leagues, have articulation agreements.
Fortunately for community college students who wish to fulfill their dream of becoming bachelor's degree holders after graduation, there are many 4-year institutions with articulation agreements.
As expected, some states have more of them than others.
Always been your goal to head to a 4-year school after earning an associate degree?
Then make sure that you check whether or not the 2-year institution you are planning on attending has some articulation agreements with colleges and universities in the state or region to make your transfer in the future as trouble-free as possible.
Successful transfer of earned credits is the ultimate goal, which will keep you from having to start from scratch when you transfer, thus allowing you to save time and money.
Without further ado, here are some 4-year institutions with articulation agreements per state:
Alabama
Faulkner University
Huntingdon College
Talladega College
Troy University
University of Alabama
University of Montevallo
Alaska
Arizona
Arizona State University
Prescott College
Arkansas
Arkansas State University
Lyon College
University of Arkansas
California
California Baptist University
California State University
San Jose State University
Scripps College
St. Mary's College of California
University of California
University of La Verne
William Jessup University
Colorado
Colorado State University
University of Northern Colorado
Connecticut
Charter Oak State College
University of Connecticut
Delaware
Florida
Florida International University
Florida State University
University of Central Florida
University of Florida
University of South Florida
Georgia
Agnes Scott College
Albany State University
Columbus State University
University of Georgia
Hawaii
Idaho
Idaho State University
University of Idaho
Illinois
Governors State University
Illinois College
Millikin University
Southern Illinois University
University of Chicago
Indiana
Indiana State University
Indiana University
Purdue University
Valparaiso University
Iowa
Kansas
Benedictine College
Sterling College
Kentucky
Berea College
Kentucky State University
Kentucky Wesleyan College
Louisiana
Louisiana State University
Loyola University New Orleans
Tulane University
University of Louisiana
University of New Orleans
Maine
Bowdoin College
University of Maine
Maryland
Morgan State University
Salisbury University
University of Maryland
Massachusetts
Boston University
Framingham State University
Harvard University
Mount Holyoke College
Northeastern University
University of Massachusetts
Williams College
Michigan
Central Michigan University
Ferris State University
Michigan State University
Minnesota
Concordia University
Minnesota State University
Mississippi
Alcorn State University
Mississippi College
Missouri
Maryville University of St. Louis
Missouri Southern State University
St. Louis University
Truman State University
University of Missouri
Washington University in St. Louis
Montana
Montana State University
University of Great Falls
Nebraska
Peru State College
York College
Nevada
Nevada State College
University of Nevada
New Hampshire
Granite State College
Keene State College
New Jersey
College of New Jersey
Kean University
Rutgers, the State University of New Jersey
New Mexico
New Mexico Highlands University
St. John's College
New York
Cornell University
CUNY
New York University
Skidmore College
SUNY
North Carolina
Davidson College
Duke University
University of North Carolina
North Dakota
Mayville State University
North Dakota State University
Ohio
Antioch College
Cleveland State University
Kenyon College
Ohio State University
Oklahoma
Oklahoma City University
Oklahoma State University
Oregon
Portland State University
Western Oregon University
Pennsylvania
Allegheny College
Bucknell University
Duquesne University
King's College
Swarthmore College
Rhode Island
Brown University
Bryant University
South Carolina
Clemson University
South Carolina State University
South Dakota
Black Hills State University
South Dakota School of Mines and Technology
Tennessee
Texas
Baylor University
LeTourneau University
Rice University
University of Houston
University of Texas at Dallas
Utah
Southern Utah University
University of Utah
Vermont
Virginia
Marymount University
University of Virginia
Virginia State University
William and Mary
Washington
University of Washington
Washington State University
West Virginia
Bluefield State College
Fairmont State University
Glenville State College
University of Charleston
Wisconsin
Beloit College
University of Wisconsin
Wyoming
Just Before You Transfer to a 4-Year Institution
Applying to a college or university as a transfer student can be more stressful and complicated than applying to it as a first-time, first-year student.
Other than the fact that the acceptance rates for transferees are usually lower than for freshmen applicants, losing earned credits is also a possibility, which can flush invested time and money down the drain.
It's a good thing that articulation agreements exist between many 2-year and 4-year institutions within the same state or region, which helps make the process of transferring less nerve-racking for community college students.
Related Questions
What's the maximum number of credits that can be transferred through an articulation agreement?
As articulation agreements between institutions can vary, the maximum number of credits transferees may earn can differ. While 60 is usually the maximum number of transferable credits, California State University, for instance, allows up to 70 transferable credits.
Where do you find your current school's articulation agreement?
Most of the time, articulation agreement details can be found on the community college's website. But you may also find valuable information on your state's Department of Education webpage. There are also numerous sites providing resources for college-bound students that can lend a hand.

Disclaimer: The views and opinions expressed in this article are those of the authors and do not necessarily represent those of the College Reality Check.