All You Need to Know About Bringing Your Pet to College
Most colleges do not allow pets; however, there are some notable exceptions.
This is especially true for students who also require ESAs for emotional support and comfort.
Different colleges and universities have different pet policies, and it's important for students to check them carefully prior to enrolling and bringing their pets to avoid unnecessary problems with their studies.
Read on if you are going to college and don't want to leave your pet behind because I will provide a list of 23 pet-friendly colleges to choose from.
Why Don't Most Colleges Allow Pets?
Most colleges and universities do not allow pets in dorms or on campus grounds, or both for 3 main reasons:
To maintain a proper learning environment
Prevent sanitation concerns
Ward off health risks and physical injuries among students.
Some institutions may have different reasons for not allowing pets as well.
Inquiring about policies regarding animals is one of the most important steps you should take if you plan on bringing a pet with you as you work on an undergraduate degree.
Such is to avoid being penalized and having to give up your pet or even your studies.
And it's important to note, too, that just because a particular school doesn't allow pets doesn't necessarily mean that it does not allow service animals (SAs).
Again, check with the institution about its pet policy.
Let's take a quick look at some of the top reasons why some colleges and universities do not allow pets:
Maintaining the right learning environment. Colleges are where degree-seeking students obtain qualifications. To succeed in their academic pursuits, it's a must that they are able to focus on their studies. With animals in their midst, whether in dorms or on school grounds or both, they may fail to get good grades.
Cleanliness. It can be off-putting for current and prospective students for the campus and various other shared areas to be reeking of and littered with animal waste as well as be damaged by pets.
Health and safety. Not everyone can be in the company of animals. Case in point: students with allergies to pet dander and even saliva and urine — pet allergy flare-ups can get in the way of their studies and social lives, too. Then there's also the risk of animal bites and scratches which can put the students' health and safety in peril.
Which Colleges Allow Pets in Dorms?
According to a Study International report, up to 96% of institutions in the US are not pet-friendly.
However, there are some exceptions.
23 Pet-Friendly Colleges
Pet-friendly colleges and universities are academic institutions that are suitable for students with pets.
It's important to point out, however, that not all pet-friendly schools have the same policies.
Some, for instance, allow pets in both dorms and on school grounds, while others only allow pets on school grounds, often with certain restrictions, too.
Below, I listed a number of pet-friendly postsecondary institutions.
I also indicated whether or not pets are allowed in on-campus residences and school grounds or on school grounds only.
| College | Pets Allowed in Dorms | Pets Allowed on Campus |
| --- | --- | --- |
| Alfred State University | Yes | Yes |
| Berry College | Yes | Yes |
| California Institute of Technology | No | Yes |
| Case Western Reserve University | No | Yes |
| Chapman University | No | Yes |
| Clarion University | Yes | Yes |
| Eckerd College | Yes | Yes |
| Johnson and Wales University | Yes | Yes |
| Kansas State University | No | Yes |
| Lees-McRae College | Yes | Yes |
| Lehigh University | Yes | Yes |
| Lyon College | Yes | Yes |
| Moravian College | Yes | Yes |
| Pfeiffer University | Yes | Yes |
| South Dakota State University | Yes | Yes |
| Stanford University | No | Yes |
| Stephens College | Yes | Yes |
| Stetson University | Yes | Yes |
| SUNY Canton | Yes | Yes |
| University of Idaho | Yes | Yes |
| University of Illinois | Yes | Yes |
| University of Northern Colorado | Yes | Yes |
| Washington and Jefferson College | Yes | Yes |
Most pet-friendly colleges
The following are some college dorms that allow pets in dorms (alphabetically arranged):
California State Polytechnic University, Humboldt
Cal Poly Humboldt is the state of California's 3rd polytechnic institution, and it allows small pets such as fish and amphibians in dorms, provided that there's consent from the roommates. Large service dogs and other pets are allowed on campus.
Eckerd College
Ranked #130 in National Liberal Arts Colleges by US News, Eckerd College has 4 pet-friendly dorms that welcome just about all types of animals, although with certain restrictions, such as the length of snakes — yes, snakes are allowed!
Lees-McRae College
Located in Banner Elk, North Carolina, Lees-McRae College, which is associated with the Presbyterian Church, allows students to live with their pets in designated pet-friendly units after on-campus living for 2 semesters.
Massachusetts Institute of Technology
Some colleges allow only certain pets in their dorms, such as dogs and fish.
MIT, on the other hand, allows only cats — there are 4 dorms at the selective school that admit felines. However, cats must be spayed or neutered and fully vaccinated.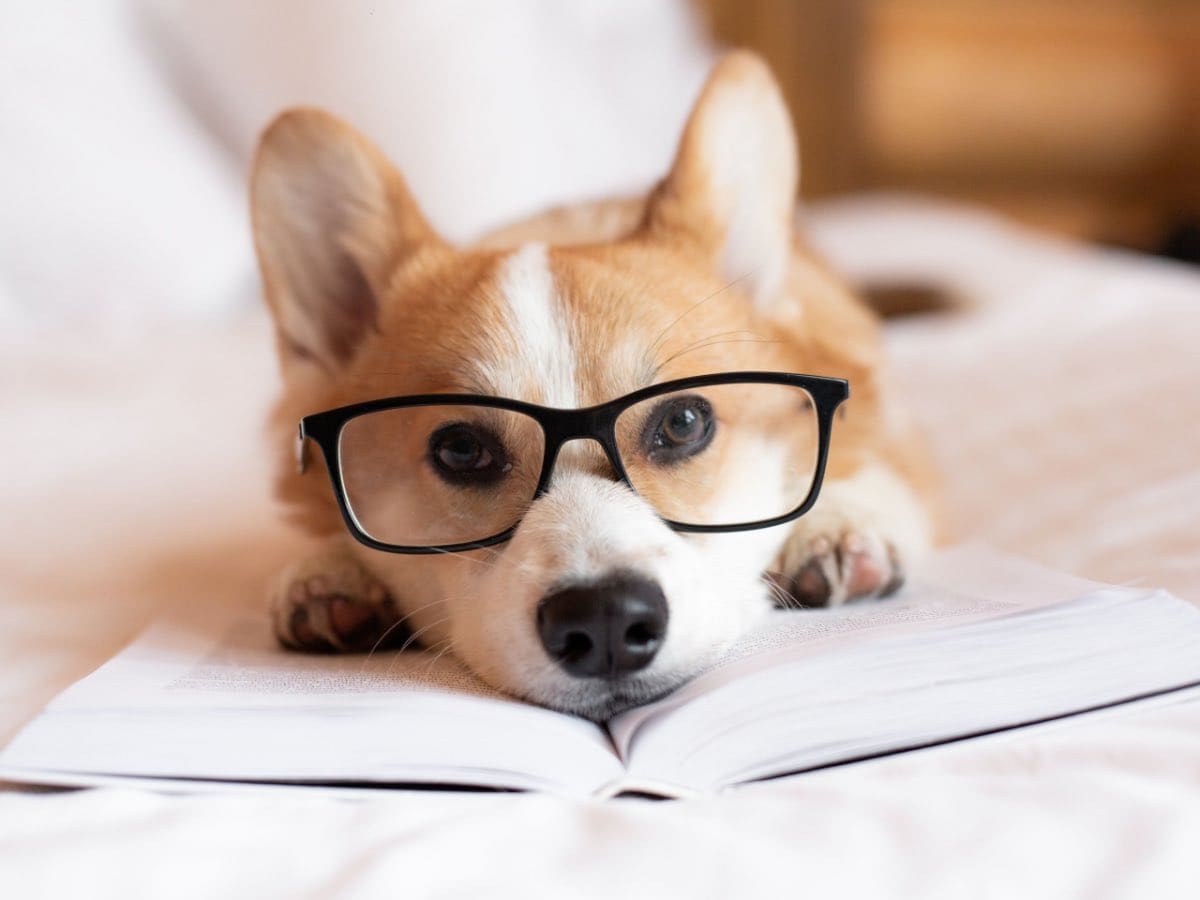 Principia College
A private liberal arts college in Elsah, Illinois, Principia College allows service dogs and small caged animals (guinea pigs, hamsters, etc.) and fish and small amphibians in aquariums.
Small birds are allowed, although least recommended by the school.
Reed College
Ranked #1 in Best Colleges in Oregon by Niche, Reed College isn't that particular as to which pets are allowed in dorms.
However, understandably so, the private liberal arts school requires pets to be harmless and contained as necessary.
Rice University
Considered a Hidden Ivy, Rice University allows dogs and service animals in dorms.
As a matter of fact, students are welcome to inquire if their pets are allowed other than the kinds mentioned, such as rodents, spiders and other small animals.
Sweet Briar College
A private women's liberal arts in Virginia, Sweet Briar College allows small fish and other aquatic animals to live in dorms with the students.
However, there are exceptions to the rules — large service animals are permitted, too, even horses!
University of Northern Colorado
A public university in Greeley, Colorado, the University of Northern Colorado, allows both cats and dogs in the dorms.
But dog lovers should be aware that there is a 40-pound limit. Also, protective dog breeds are prohibited.
University of Washington
Ranked #55 in National Universities by US News, the University of Washington allows service animals to live on campus with students.
As a matter of fact, the public institution also allows small exotic pets for as long as they're harmless.
Washington and Jefferson College
What's really nice about Washington and Jefferson College, a private liberal arts school in Washington, Pennsylvania, is that it allows practically any animals that have been family pets for 6 to 12 months, although there are weight restrictions.
How to Bring a Pet to College
There are various steps to take when bringing a pet to college, particularly one that will live in the on-campus dorm of its owner, and they can vary from school to school, depending on the policy.
Pet-friendly institutions require students to register their animals and pay a pet deposit. There are also terms and conditions to meet as well as restrictions to take into account.
First things first: before you start considering having a pet in college, it's of utmost importance to determine if the school you are planning on attending allows its students to bring their pets with them.
Schools that allow pets require students to take the necessary actions beforehand, such as:
Meeting the college's veterinary requirements
Registering their pets
Putting down a pet deposit
Obtain consent from the roommate
Finding a vet near the campus
Finding a nearby pet-sitting service
And now, let's answer some frequently asked questions (FAQs) about bringing pets to college:
Can You Bring a Dog to College?
Dogs can be brought to pet-friendly colleges. This is especially true since dogs are the most popular of all ESAs given that they naturally bond with humans.
However, there are restrictions with bringing a dog to college such as keeping the animal on a leash at all times and, in some instances, must not exceed a certain weight.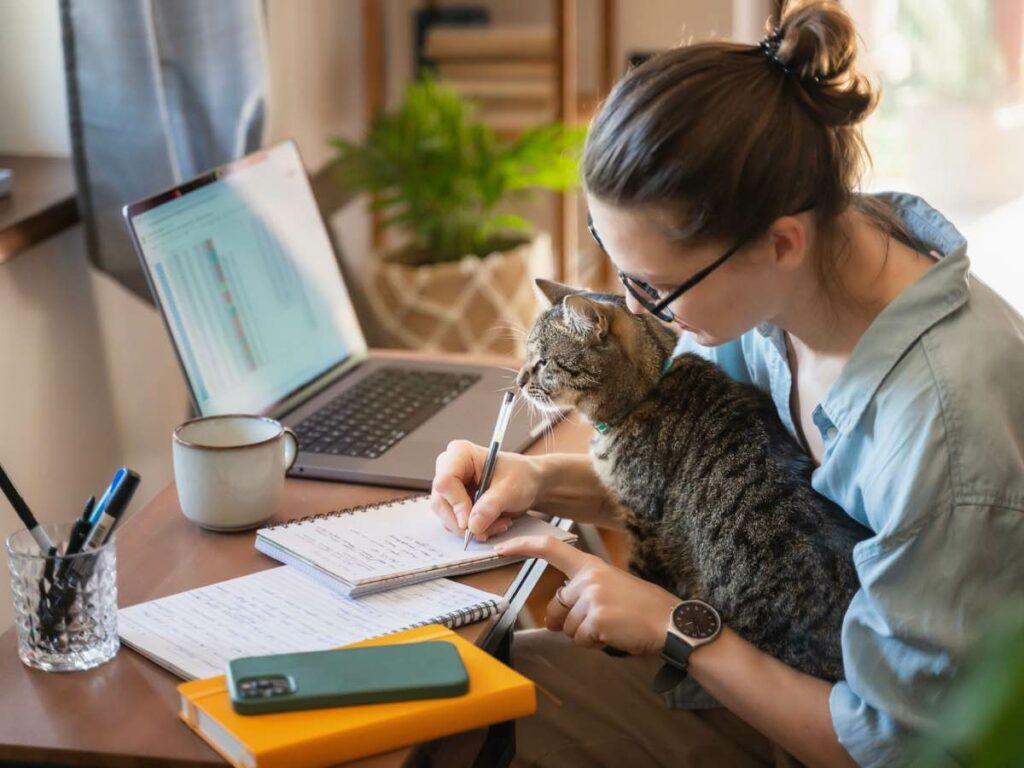 Are Cats Allowed in College Dorms?
At many pet-friendly colleges, cats are allowed in dorms.
Cats owned as SAs are not considered pets, which is why they are sometimes allowed in dorms that do not allow pets.
But it's important to note that, in most instances, cats are allowed to live with students in designated housing options only, usually for students with all kinds of animals the institution permits.
Can You Bring a Pet Bird to College?
Most institutions that allow pets specifically mention birds.
Generally speaking, however, large and exotic birds as well as noisy ones such as parrots are not permitted.
Some of the most commonly recommended birds for college dorms include budgies, canaries, cockatiels and finches because they are small and typically easier to take care of and manage than other species of birds.
Are Hamsters Allowed in College Dorms?
Many colleges and universities that allow pets in college dorms permit hamsters because of their size. Numerous postsecondary institutions do not allow large animals, including dogs, in the dorms.
Typically, they are more lenient about small pets, particularly those that are caged, and they include small rodents such as hamsters.
Can You Bring a Pet Rabbit to College?
When it comes to rabbits, a lot of pet-friendly schools have divided opinions.
Some allow rabbits because, after all, they are quite small and can be kept in cages.
Others, meanwhile, restrict students from having rabbits in dorms and school grounds, too, because the urine of rabbits can be smelly — unaltered males, in fact, can emit a skunk-like odor during mating season.
Are Snakes Allowed in College Dorms?
At some institutions, small reptiles are allowed in college dorms.
Of course, they need to be caged when not being handled. Certain pet-friendly schools, believe it or not, allow snakes.
But it doesn't come as a surprise that there are restrictions snake-owning students must take note of.
For example, snakes must be non-venomous and must be under 24 inches in length and 7 inches in circumference for them to be permitted at the University of Mexico dorms.
Can You Bring Pet Fish to College?
Many pet-friendly colleges and universities do not allow large animals such as cats and dogs. Most of them, however, allow small pets such as fish.
But, as expected, there are certain restrictions as to bringing pet fish to college.
For instance, at Xavier University, a private institution in Cincinnati, Ohio, fish tanks should not exceed 10 gallons.
And also, piranhas are not allowed!
Should I Bring My Pet to College?
Bringing a pet to college requires careful consideration.
While there are benefits that come with having a pet, especially in the case of an ESA that brings emotional support and comfort, there are also disadvantages, too, many of which can impact a student's grades and social life negatively.
It's also a must to determine whether or not the institution allows pets.
Still can't decide whether or not you should take your pet with you to college? Let's explore the different pros and cons:
Pros of Bringing Your Pet to College
Stress relief
According to a report by the American Institute of Stress (AIS), around 80% of college students experience bouts of stress frequently.
Having a pet, which helps reduce stress hormones, says the National Institutes of Health (NIH), can help students working on a college degree experience a lowering of their stress levels.
Reduced homesickness
Homesickness is common in college students.
So much so that, based on a post by UCLA Health, about 70% of all first-year college students and around 30% of all college students go through it.
Having a pet can help students miss their hometowns less given that pet therapy can help combat being homesick, as proven by a study by the University of British Columbia — students with pets had significant reductions in homesickness.
Companionship
Especially during the first few weeks of college, it can be difficult for some college students such as shy and introverted individuals to make friends.
By having pets, they do not have to spend their free time alone, although it would be a great idea for them to try to meet new people and make new friends, too.
Social perks
Speaking of which, pets can make it easier for college students to have friends as they make for excellent ice-breakers.
It's also not uncommon for pet-friendly institutions to have pet-related clubs and organizations — you and your pet can join some of them where both of you could meet pals.
Exercise
Regular exercise helps college students stay mentally and physically healthy amid the stress and challenges brought about by college.
Certain pets, particularly dogs, allow students to have increased opportunities to exercise by walking them and playing with them regularly.
Cons of Bringing Your Pet to College
Additional time and energy
Pets won't look after themselves — they need constant care and attention from their owners.
As a result, it's not unlikely that you may end up compromising your studies and, ultimately, your grades if you own a pet and have poor time management skills.
And with up to 36% of students having not enough free hours per day or week, based on stats by Gitnux, your pet could wind up not being the happiest and healthiest.
Additional costs
Everyone knows that college doesn't come cheap these days.
Well, the same can be said for having pets — MetLife Pet Insurance says that, as of 2023, the average cost of owning a dog or a cat per year amounts to $1,400 or $1,200, respectively.
The average cost of having a smaller pet may be cheaper, but it's still not free.
Limited pet type options
As mentioned earlier, although some colleges and universities allow their students to have pets, not all types of pets are welcome.
This can be a massive let-down for those who would like to have a pet that the institutions they are attending do not allow.
Either you will be forced to opt for a pet you don't like or secretly take care of a prohibited pet and run the risk of giving up the animal or paying a fine or moving to a new place when caught.
What to Do With Pets When You Go to College
Although it's true that pets can be beneficial for certain types of college students, including those who find emotional support and companionship in them, there are also matters that need to be taken into account.
For instance, students with pets should consider that they will have to take care of them as well as abide by the school's pet policy at all times.
Having a pet in college is just like having a pet at home.
However, the environment is completely different and you will have to stick to the rules set by the institution instead of those set by your mom or dad — it's important to keep your pet happy and the administration satisfied.
Before deciding to bring an animal with you to college, make sure that you carefully read the school's policy on having pets.
What sort of pets are allowed?
Are there weight or breed restrictions?
Should pets be leashed or caged at all times?
Are there certain veterinary requirements such as full vaccinations and spaying or neutering?
Also, check the steps that need to be taken prior to bringing your pet with you.
But here's the thing: it's not just the pet policy of the college that you should consider but also your schedule and study needs as well as the caring needs and requirements of the animal.
Remember the fact that most of your waking hours as a student will have to be devoted to your studies.
Do you have enough time management skills to balance school and pet care?

Disclaimer: The views and opinions expressed in this article are those of the authors and do not necessarily represent those of the College Reality Check.