Should Students Have Homework? 8 Reasons Pro and 8 Against
According to the National Center for Education Statistics (NCES), students in the US spend an average of 6.64 hours in school per day.
It doesn't necessarily mean, however, that they can spend the rest of the day — excluding sleep hours — as they please. Doing homework, for one, should be squeezed into a student's schedule to get good grades.
Homework instills many skills students can benefit from throughout their academic and professional careers, too. They include self-discipline, time management, organizing and communication skills. However, it can also leave students stressed, not to mention that some studies suggest homework does not make them smarter.
Got some homework and torn between doing it ASAP or saving it for later? Read on.
While there are many good reasons why students should have homework, all of which can be helpful in the pursuit of a grade school or high school diploma or an undergraduate degree, there are also some downsides that are hard to overlook.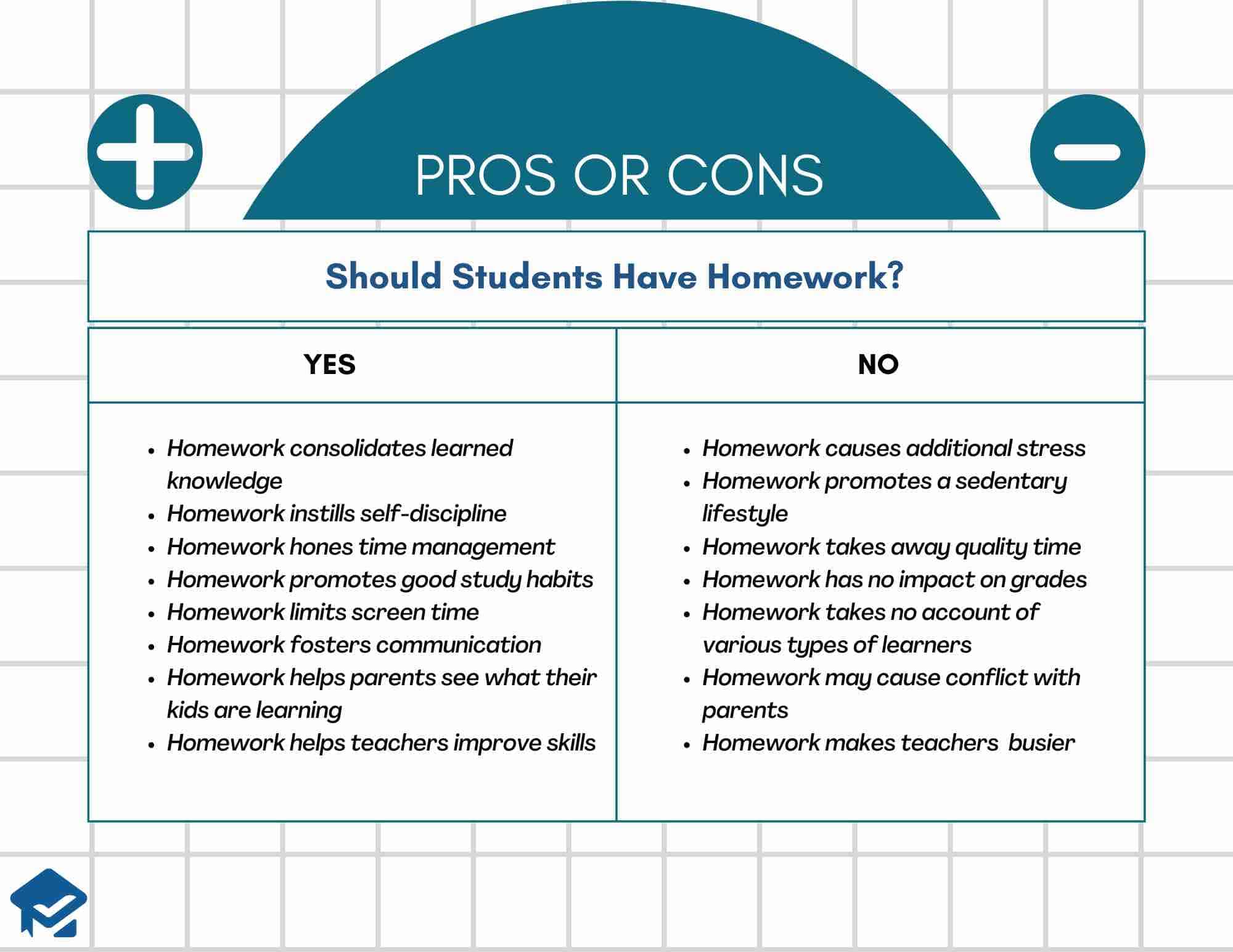 8 Reasons Why Students Should Have Homework
Let's kick things off by enumerating some of the perks that homework brings to a student's life. Many of them can be beneficial for them not only during the time being but also in their future academic and professional endeavors.
Students Forget 95% of Things They Learn in School
Students tend to forget up to 95% of the things they learn in the classroom after 3 days.
Of course, some may forget less and some may forget more in a shorter or longer period of time. But the main takeaway is that the way information is retained can look different from one student to the other.
This is when homework can help students keep the lessons intact, reviewing allows students to remember and retain particulars in the long term.
So, in other words, doing homework facilitates the transfer of lessons learned from their short-term to their long-term memory.
By giving students homework to take care of, say, over the weekend, all the information obtained in the classroom in the past week can be reinforced, thus allowing them to benefit from them going forward.
Homework instills self-discipline
Since homework is done without any teacher in sight, it encourages students to take responsibility for their own learning.
To put it another way, it gives students the opportunity to learn how to be disciplined.
Discipline is essential to helping students obtain their academic goals. It adds that being disciplined does so effectively as a result of the following:
Fostering of positive academic performance
Encouraging to stay focused on goals
Minimizing problems brought about by peer pressure
Other than bad grades, lack of discipline that homework helps fight off can cause many other problems, too.
For one, the Association for the Development of Education in Africa (ADEA) says that indiscipline can result in disobeying school rules and being late to class.
The organization adds that it can also promote all kinds of anti-social behaviors and vices, all of which, if allowed to continue, may manifest later in life.
Homework hones time management
A tell-tale sign of poor time management is procrastination, and many students are no strangers to it.
As a matter of fact, the counseling office at the University at Buffalo (SUNY Buffalo) says that around 25% of students end up being chronic procrastinators.
Having excellent time-management skills can prove to be extremely beneficial to students whose everyday schedules are hectic. It lets them stay organized, well-prepared and on schedule by enabling them to use their time wisely.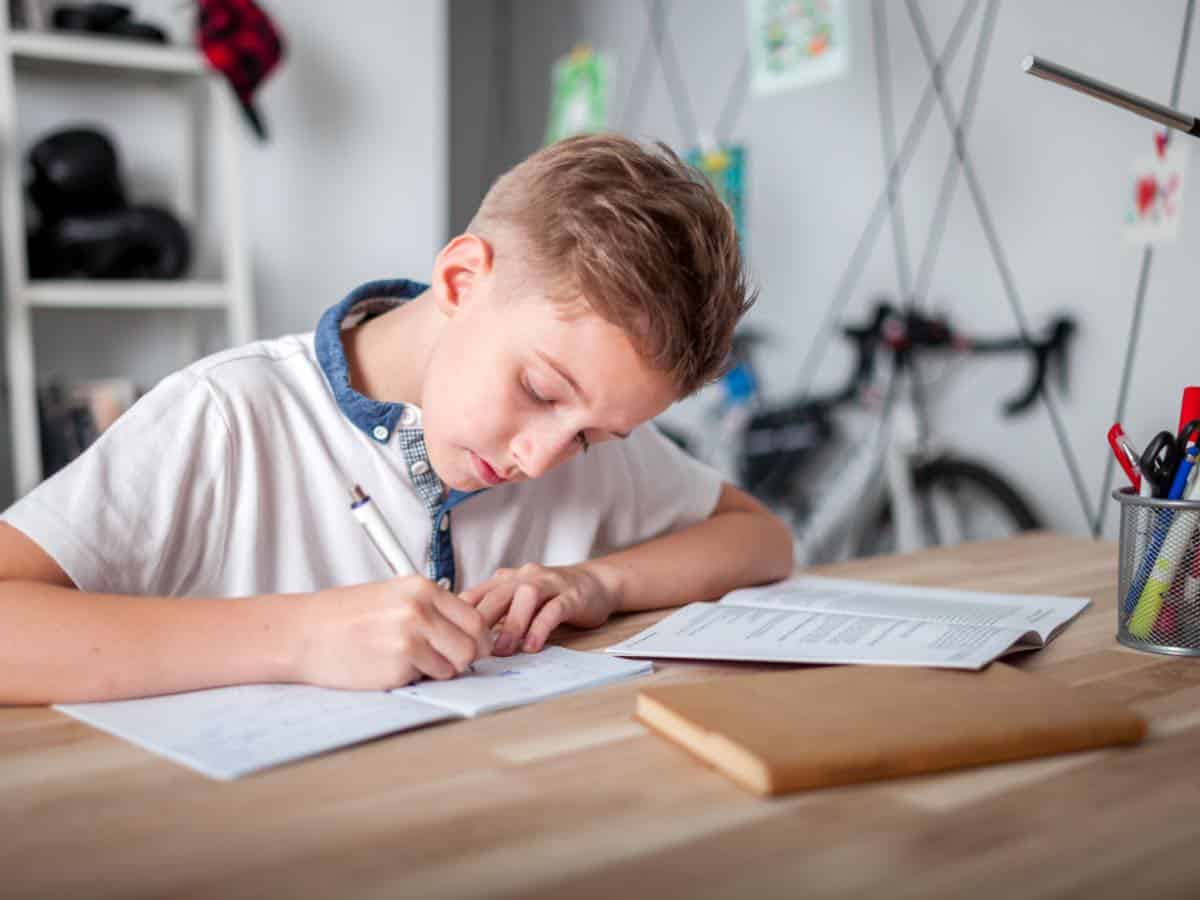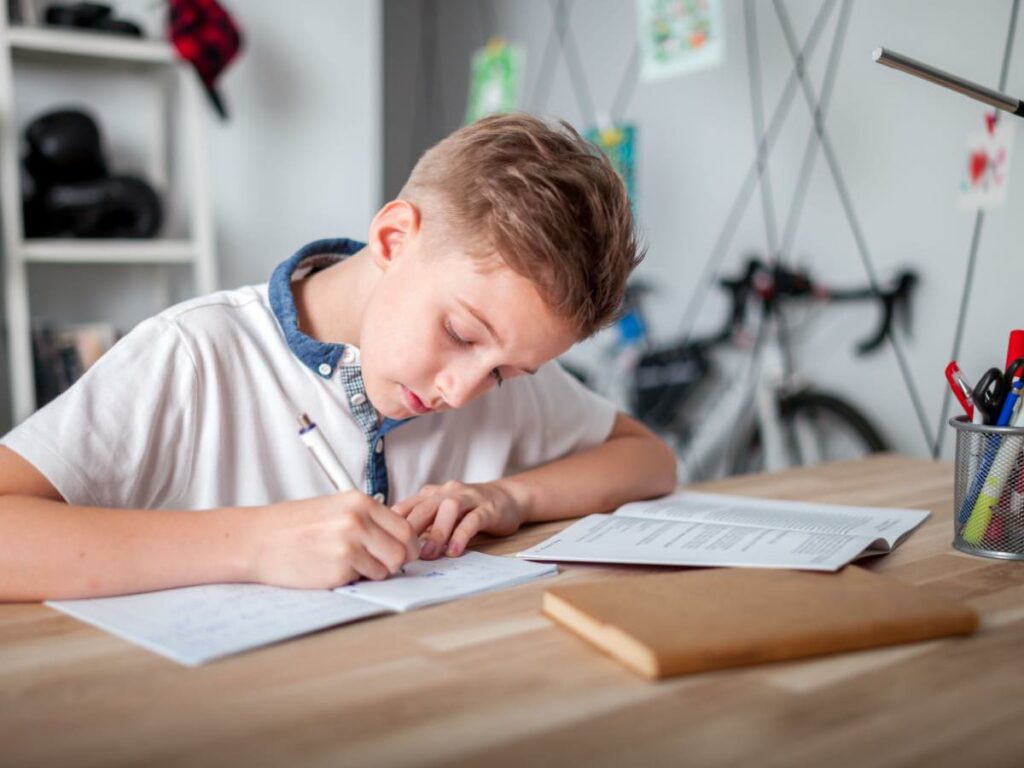 In the process, students also develop self-confidence and self-reliability, both of which can help them excel in and out of academia.
But, like many other vital skills, managing time well is something that requires students to learn and practice, too, and doing their homework dutifully each and every time helps ensure that they are on the right path.
Studying for 3 to 4 hours Gets the Work Done
Scientists say that, as reported by Think Impact, students should study 3 to 4 hours daily to get the best results.
But it's possible to cut down on the number of hours students spend studying outside of the classroom by developing good study habits. So, in other words, if they want to study less, they should study more for the time being!
Doing homework is an effective way for students to develop much-needed study skills. This makes it possible for the brain to be able to process and retain information so much better.
The brain may be made of soft tissue called the gray matter and white matter alright. However, it's like a muscle that needs to be exercised on a regular basis for strength and efficiency.
Good study habits can help students in more ways than one.
Besides their grades, it can also increase their self-confidence and self-esteem. Additionally, it can lower stress and anxiety related to examinations and deadlines.
And since it can promote more effective studying, students need not spend a lot of time trying to remember everything that needs to be remembered, thus giving them plenty of time to do other things.
More Homework Limits Screen Time
According to a report by Medline Plus, most American children spend around 3 hours a day in front of the TV.
But because there are things such as smartphones, tablets, gaming consoles and computers, added together, the online health information resource, which is a service of the National Library of Medicine (NLM), says that all screen time types daily can total 5 to 7 hours.
But here's the deal: young ones aged 2 and above should have screen time of only between 1 to 2 hours a day of high-quality programming, says the American Academy of Pediatrics.
Too much screen time in kids may lead to the following problems:
Difficulty sleeping at night
Increased risk of anxiety, depression and attention issues
Increased risk of obesity (due to lack of physical activity and unhealthy food choices resulting from ads)
It's a good thing that there are many ways to reduce screen time in school-age kids, such as encouraging unplugged and unstructured playtime as well as urging them to do their homework instead.
Homework fosters communication
In some instances, homework has to be done in groups.
This helps students hone good communication skills as they discuss and share their views with their co-members on the various elements of the task at hand.
In the process, they also get to know some of their classmates better and even establish friendships with them in case they haven't already in school.
On the other hand, homework that needs to be done separately by students gives the child and the parent the opportunity to communicate with one another and strengthen their bond.
Experts say that parents helping with homework brings the following benefits:
Cultivates positive learning behavior
Reinforces knowledge learned in the classroom
Gives kids the sense of just how important education is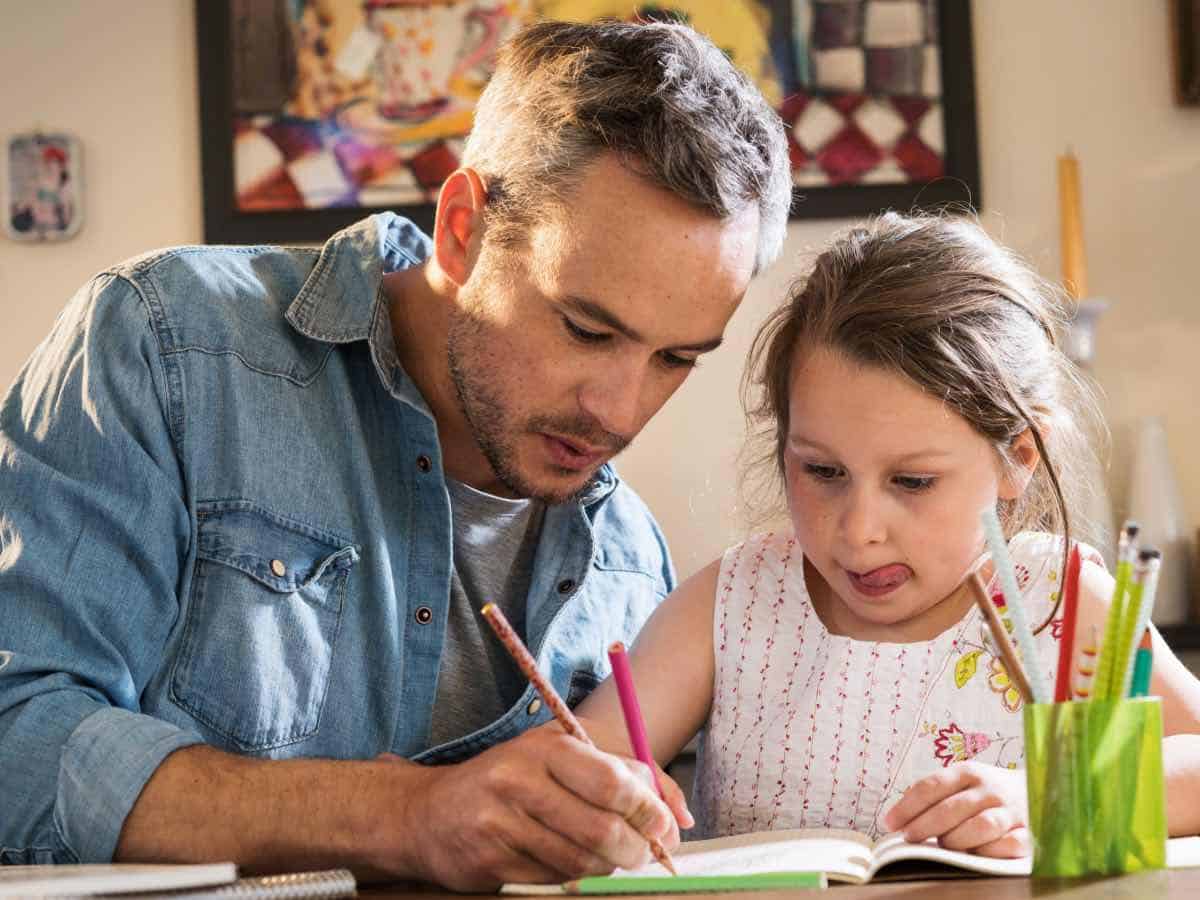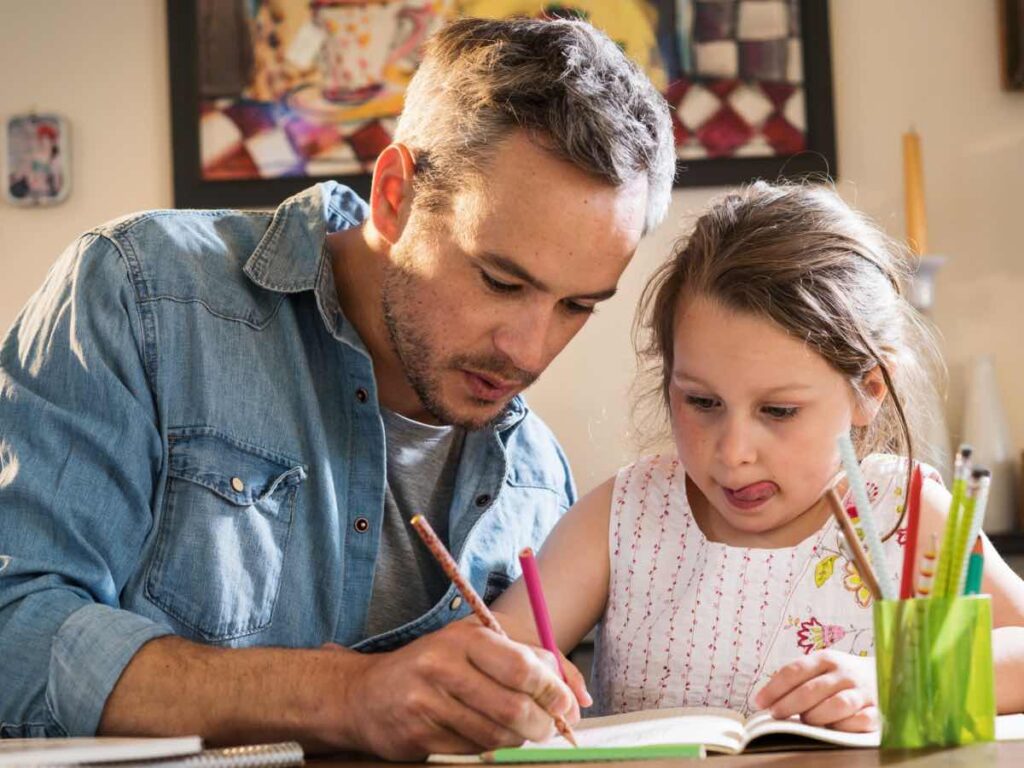 Homework helps parents see what their kids are learning
Sending a child to a public school may be cheaper than sending him or her to a private school. But it doesn't mean that parents have no more various education-related expenses to shoulder.
Due to the fact that money is involved, it's important that kids are getting the best education possible.
Thanks to homework, parents can have an idea of what sort of things their youngsters are learning in school.
It also allows them to have a sense of their children's learning style or progress and inform the teachers or school administration of any problem encountered that could have an impact on their academic achievement or development.
Homework helps teachers improve their craft
Believe it or not, it's not just the students who can benefit from having homework and doing them diligently, too. In many instances, teachers who assign homework themselves can also gain something positive from it.
For one, homework allows them to determine whether or not their students understand the lessons well.
Depending on their observations, it also enables them to come up with alternative teaching approaches to help students become better learners, which requires them to become better teachers — much of teaching is learning on the job.
Besides, teaching methods are constantly changing, and teachers need to keep up every single time.
8 Reasons Why Students Should Have No Homework
And now, let's enumerate some of the things that make students better off without any homework to complete after school hours or over the weekend, many of which can prove to be beneficial for their academic performance and overall well-being.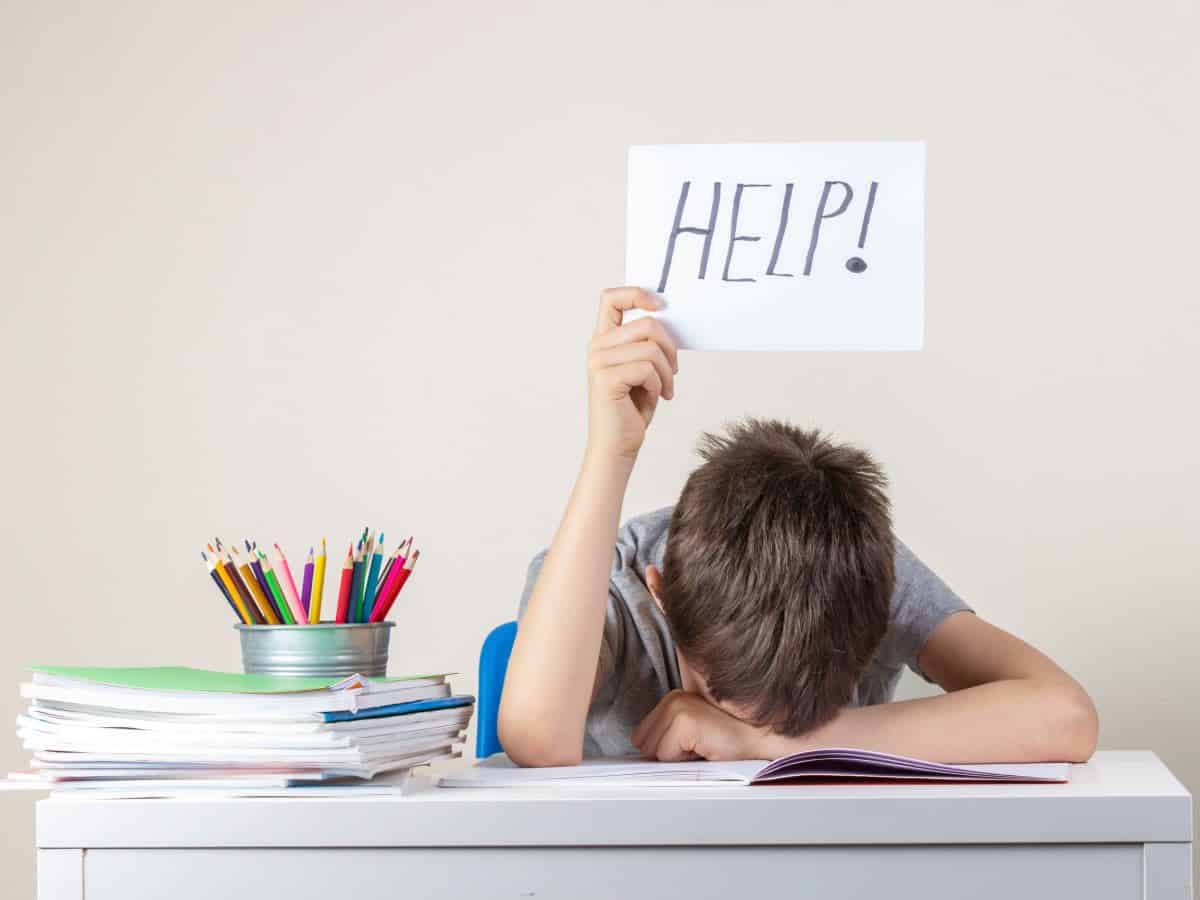 Homework causes additional stress
Based on a stress statistics report by Finances Online, 75% of high school students and 50% of middle school students report that schoolwork makes them often or always feeling stressed.
It goes without saying, then, that bringing some schoolwork to their homes for them to complete can make matters worse for them.
Especially if the goal is for the student to earn a diploma, too much stress is a no-no because it can cause:
Demotivation to study
Reduced overall academic achievement
Increased dropout rate
It's no secret, too, that a lot of stress can affect the mental health of a person, student or otherwise.
Homework promotes a sedentary lifestyle
While we were talking about the reasons why students should have homework, it was mentioned that doing schoolwork at home lessens screen time, which can lower the risk of obesity.
But on the flip side, homework can be a reason for students to pack on excess pounds.
Instead of spending time in the playground with their friends, students sit at their desks at home for hours until such time that they have completed their homework.
Clearly, homework promotes a sedentary lifestyle, which, according to a warning issued by WHO, can double the risk of obesity as well as many other serious health concerns such as diabetes and heart disease.
Homework takes away quality time
Most of the waking hours of students are spent with their classmates and teachers. But they also have a relationship with family members and friends outside of the campus they need to build and foster.
Rather than spend their time away from the books with people they care about and who care about them, students have no choice but to devote their remaining energy to school-related matters because of homework.
It can also keep them from partaking in extracurricular and/or everyday activities they are interested in or are passionate about.
Homework has no favorable impact on grades
It can be easy to assume that the more homework assigned, the brighter students get.
However, data obtained by Trends in Math and Science Study (TIMSS) says not so fast — there's no proof that homework can be associated with increased academic achievement.
Going by the said information, needless to say, some of the perks that come with doing homework, including better study habits and knowledge consolidation, are complete baloney.
Doing homework also does not guarantee improvement in a student's knowledge and academic performance.
Access to the internet, for instance, allows them to find answers without much effort with the help of Google or send their smart classmates (who probably have already completed their homework) emails or DMs, which fosters cheating.
Homework takes no account of various types of learners
The name itself pretty much explains what homework is: schoolwork students need to do at home. Needless to say, without any teacher in sight, students have to complete their homework on their own accord and at their own pace.
According to a report by Digital Promise, whose mission is to shape the future of learning as well as to advance equitable education systems by collating solutions across research, practice and technology, not every student is capable of working at his or her own pace.
It adds that, for some children, self-paced learning means no-pace learning.
So, in other words, not all students are very good with homework, depending on their learning style or preference.
Homework does not go well with all types of homes
Earlier, it was mentioned that one of the reasons why students should have homework is that it helps in building good study habits, which is a critical component of attaining academic success.
And the #1 tip for developing good study habits?
Find a good place to study.
Unfortunately, not all students have homes that are conducive to homework completion. Someone who is from a big family that lives in a small home where space is constrained, undeniably, will have a hard time finding a nice quiet spot in which to do his homework.
The same conundrum will surely be faced by a student who lives in a very busy and noisy neighborhood.
Also mentioned above is the fact that homework gives the child and parent the opportunity to bond over the assignment. Clearly, this perk excludes students whose parents are juggling multiple jobs or are from broken homes.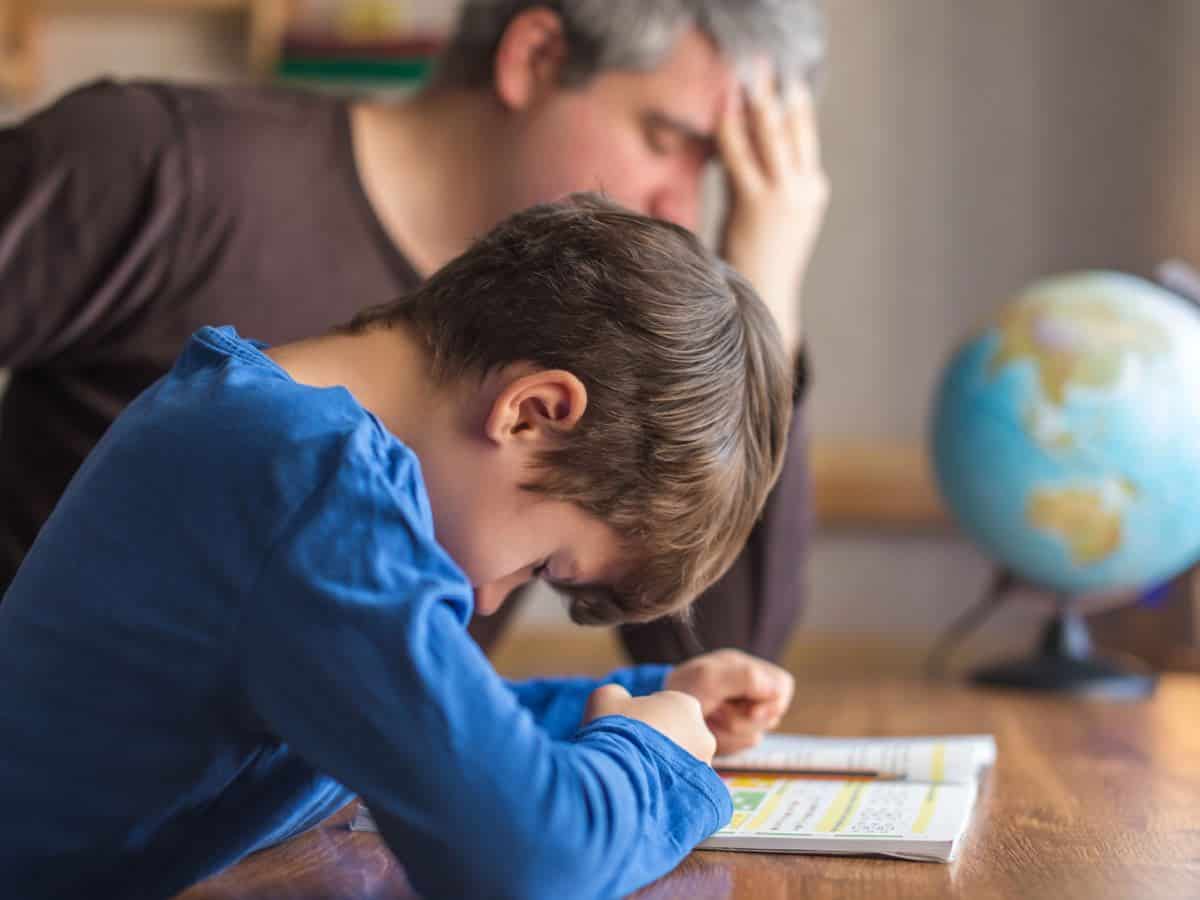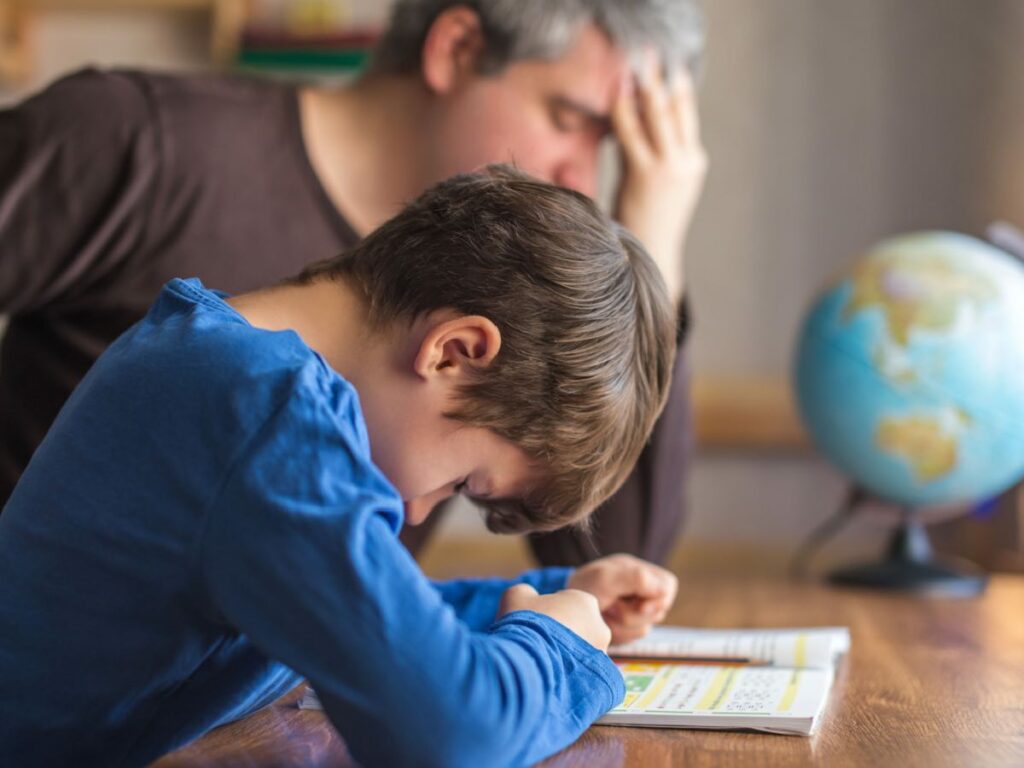 Homework may cause conflict with parents
Speaking of which, not all parents are good at guiding their little ones in doing their homework.
As a matter of fact, according to many child psychologists, the relationship between a parent and child can create a learning environment at home that can pose a lot of challenges.
Parents, for instance, may contrast their kids' accomplishments and failures against their own. Children, on the other hand, may see criticisms from their parents as personal attacks.
Because the parent-child dynamic can vary from one home to the other, it's not all the time that homework can have a positive impact on the student's grades and relationship with the parentals.
Homework makes teachers even busier
Last but not least, it's not just students who end up with even more hectic everyday schedules by being given homework to work on but also those who assign the homework themselves — teachers!
Based on a global report that was featured by Australia-based The Educator Magazine, teachers are overworked and underworked professionals.
And that is why allowing their students to leave the school grounds without any homework to worry about later, which they will have to check during the following class meeting, can be immensely favorable for teachers.
Recap: Should Students Have Homework or Not
Assigning students with homework comes from a good place — teachers allocate them daily or weekly to reinforce knowledge learned in the classroom and instill good study skills, not to torture them.
For many students who have to go to school 160 to 180 times each year, however, homework that they need to take care of at the end of the day or over the weekend can be easily mistaken for punishment because, more often than not, it feels like one.
As a result, it's not unlikely for many to overlook the positives of having homework and see only the negatives.
Indeed, as discussed above, homework comes with both pros and cons.
Here's a great suggestion to allow students to continue to enjoy the benefits homework brings while minimizing the associated negatives: the Center for American Progress (CAP) recommends the 10-minute rule, which, simply put, means that students should be able to finish their homework in no more than 10 minutes multiplied by their grade level.

Disclaimer: The views and opinions expressed in this article are those of the authors and do not necessarily represent those of the College Reality Check.