Harvard or Stanford: Comparing Two Most Prestigious Universities
When it's time for college-bound high schoolers to add a couple of dream schools to their college lists, chances are that Stanford University and Harvard University are some of the top choices.
After all, everyone knows that they're both elite and highly ranked — Stanford, which is located in Stanford, California, is considered a Hidden Ivy. On the other hand, Harvard, which is located in Cambridge, Massachusetts, is an actual Ivy League.
It's exactly due to this why you may have a difficult time deciding which of the two is the best-fit school for you. While they share so many things in common, it's for certain that there are things, too, that set them apart. And knowing them is important if you want to make a more informed decision, which is key to attaining a successful college career.
Stanford vs. Harvard: Historical Background
Stanford University was established almost 250 years after Harvard University, which is considered the oldest university in the US, came into being.
The Ivy League school started out as a college, while the Hidden Ivy was once known as a mere regional university. These days, both are some of the most prestigious institutions of higher education.
Let's briefly talk about the beginnings of Stanford and Harvard so that we can have a much better idea of how they ended up being the dream schools of so many college-bound teens these days.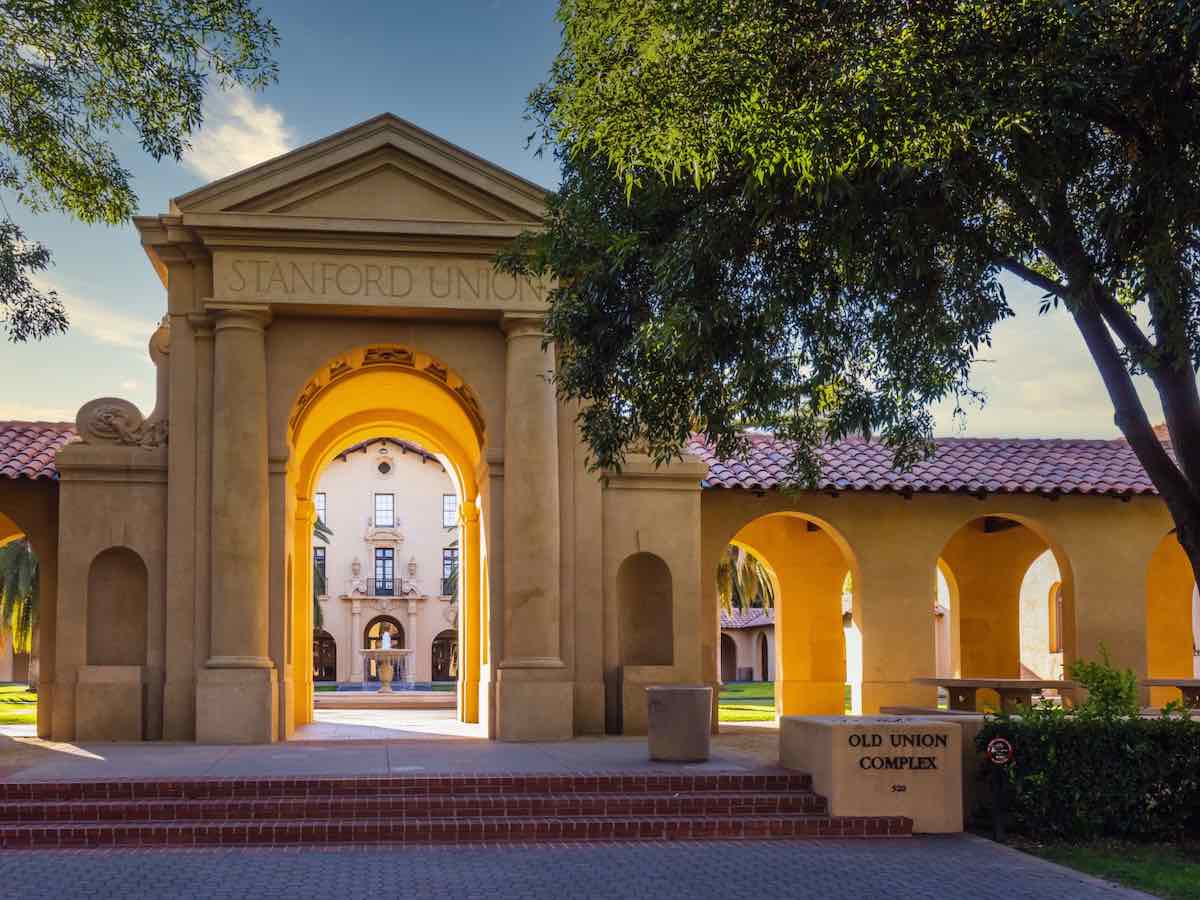 Stanford: founded in the memory of a child
The top-tier institution is officially known as Leland Stanford Junior University. Founded in 1885, it's named after the only child of Leland and Jane Stanford, Leland Stanford Jr., who died of typhoid fever at 15 years of age.
Leland Stanford, by the way, used to be a US senator and the governor of California.
In the late 1800s, Stanford was considered the Cornell of the West for a couple of reasons.
First, the university was patterned after Cornell University, which, just like Harvard, is an Ivy League school.
Second, most of the faculty members of Stanford during that time were former Cornell professors and students.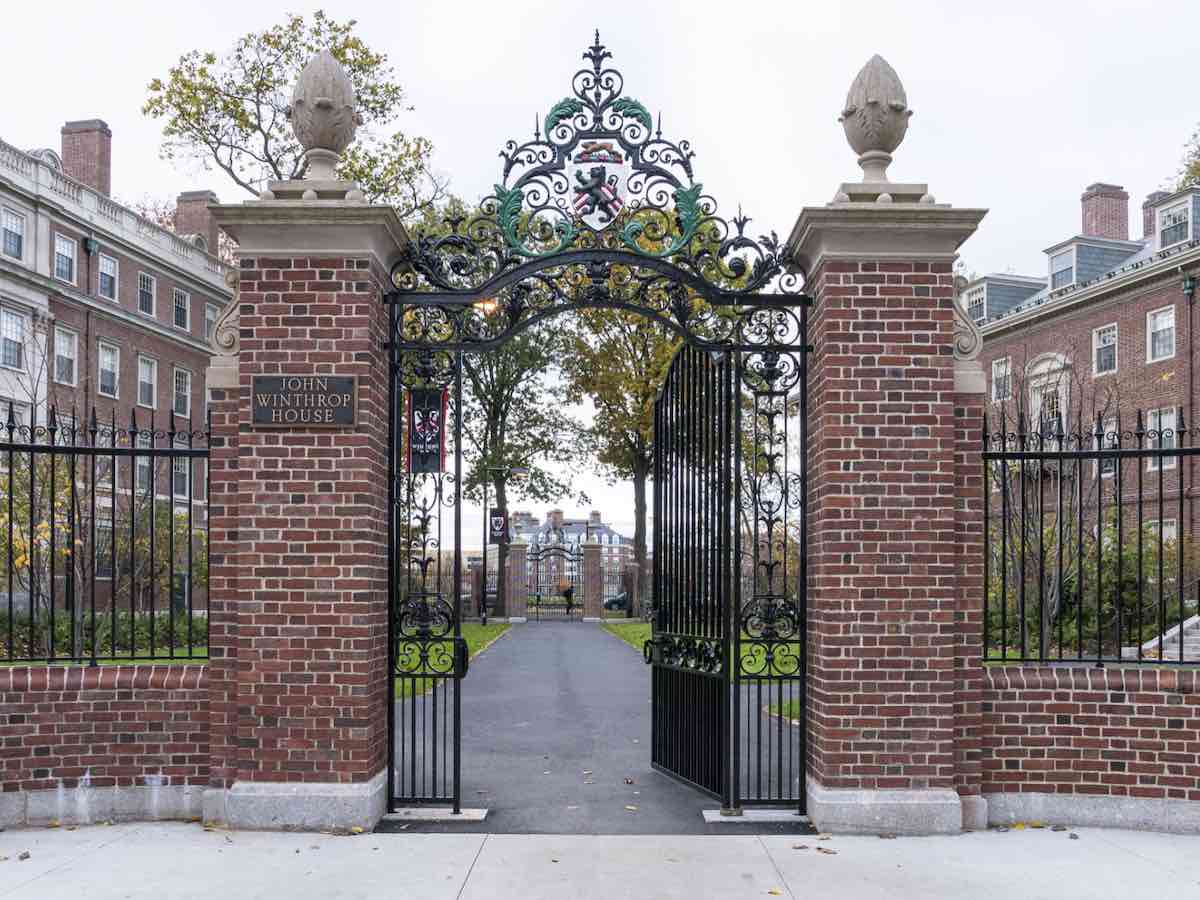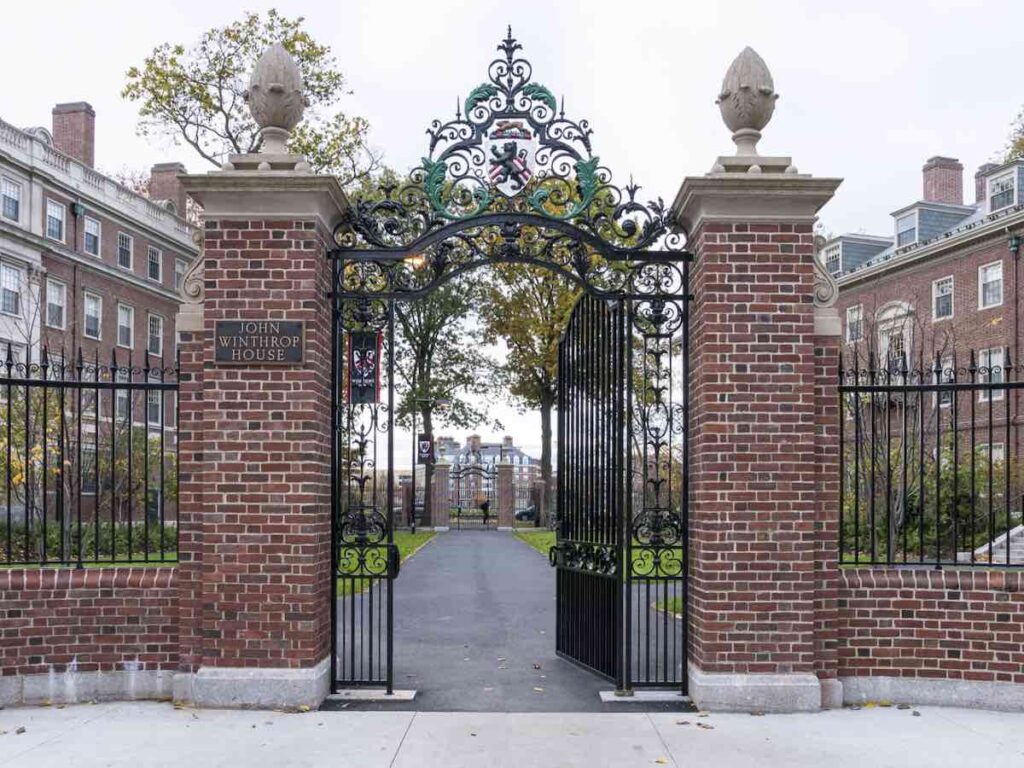 Harvard: the oldest university in the land
It was in 1636 when Harvard University was established. Intended to provide the educational needs of clergymen, it was called back then New College.
In 1639, however, the institution was renamed Harvard College in memory of an Englishman who donated not only his estate but also a library consisting of more than 400 books to the school, John Harvard.
The Ivy League became known as Harvard University in 1780 when the Massachusetts Constitution went into effect, which officially recognized the school as a university. And 2 years after, its Medical School was founded.
During the early 1800s, Harvard grew rapidly. For one, the Divinity School was established in 1816. Meanwhile, the following year, Harvard Law School came into being. And in 1852, Harvard won its very first intercollegiate sporting event.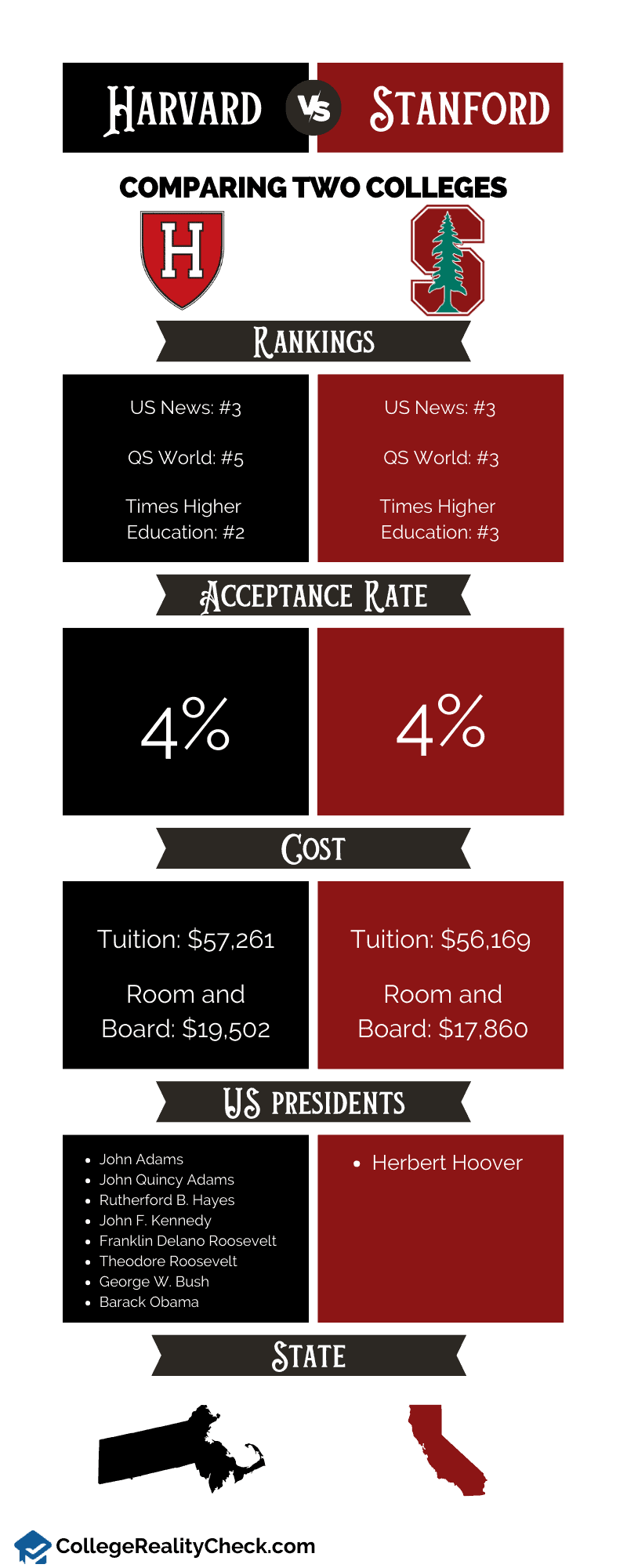 Stanford and Harvard in US and World Rankings
Both Stanford University and Harvard University are prominent schools.
Needless to say, they are also some of the most highly-ranked degree-granting institutions not only in the US but also all over the planet — you will be hard-pressed to find national and global college rankings where their names do not appear near or at the top.
Although it's true that high schoolers who are preparing to pursue postsecondary education should take rankings with reservations, knowing where a particular institution stands can give one a much better idea of its overall reputation.
Tie in Best National University Rankings
The general consensus is that US News is the gold standard of college ranking. According to the ranker itself, its site is visited by more than 40 million people around the college application season.
Because Stanford University and Harvard University are equals based on US News' methodology, it's no wonder why both are #3 in National Universities by the popular college ranking site this year.
In the previous year, however, Harvard was #2 in National Universities. On the other hand, Stanford was #6 in National Universities.
Switching places on the global stage
Other than ranking institutions of higher education in the country, US News ranks global universities, too.
This year Harvard University is ranked #1 in Best Global Universities. The Ivy League is followed by another highly competitive school, which is the Massachusetts Institute of Technology. Meanwhile, US News ranks Stanford University #3 in Best Global Universities.
The elite school is followed by the University of California (UC) Berkeley and the University of Oxford.
Times Higher Education (THE) and QS World University Rankings — undeniably, these are some of the go-to college rankers of many high school teens who are looking forward to becoming international students.
Harvard and Stanford are just a spot away from each other in the World University Rankings by THE — the Ivy League school is ranked #2 after the University of Oxford, while the Ivy-like institution is #3, a spot that it shares with the University of Cambridge.
In the previous year, Harvard and Stanford were #2 and #4, respectively.
Meanwhile, in the QS World University Rankings, Stanford University sits higher than Harvard University at #2. On the other hand, the Cambridge, Massachusetts-based elite school is at #5.
In the previous year, interestingly, both institutions had the very same QS World University Rankings.
Doing great in their respective states
Niche is one of the few college ranking sites that rank institutions of higher education per state.
The well-known ranker ranks Stanford University #1 in Best Colleges in California and #1 in Top Private Universities in California. Niche also ranks the school #1 in Best Colleges in San Francisco Bay Area.
On the other hand, Niche ranks Harvard University #2 in Best Colleges in Massachusetts and #2 in Top Private Universities in Massachusetts.
Just for reference, MIT, which, needless to say, is also located in Massachusetts, takes the #1 spot in both college ranking categories for the same year.
Harvard is also Niche's pick for #2 in Best Colleges in Boston Area — again, MIT is #1.
Harvard vs. Stanford: Admissions and Academics
In order to be able to attend either Stanford University or Harvard University, of course, you will have to get accepted into it. And, naturally, you will have to determine which of them can serve as the best-fit school for you through research.
Below, we will discuss practically everything you need to know about applying to both prestigious institutions and various things that have something to do with each one's academics.
By carefully comparing these schools with each other in this regard, you will have a much better idea of which one you should attend in case both send you an acceptance letter.
Application and Acceptance
During the last admissions cycle, Stanford University received more than 55,470 applications. Harvard University, on the other hand, received 61,202 applications.
Between these high-status institutions, the Ivy League school not only has more students on its campus — 21,648 vs. 17,680 — but also has more applicants.
However, Stanford and Harvard share the same acceptance rate: 4%.
With a single-digit acceptance rate, it goes without saying that you need to graduate at or near the top of your high school class to considerably increase your chances of getting in.
To have an idea of what sort of students receive an offer to enroll at both schools, you may consider the profile of their recent admits.
And a way to do so is by determining the high school class rank and the high school GPAs of accepted first-time, first-year students, which is made accessible by each elite institution's common data set (CDS).
According to Stanford University's CDS, up to 96% of admits were in the top 10% of their graduating high school class. Meanwhile, Harvard University's CDS points out that up to 72.91% of admits had the same class rank.
And now, let's compare the percentage of admits based on their high school GPAs:
| GPA Range | Stanford | Harvard |
| --- | --- | --- |
| 4 | 75.10% | 72.91% |
| 3.75 to 3.99 | 19.00% | 20.82% |
| 3.50 to 3.74 | 2.50% | 4.18% |
| 3.25 to 3.49 | 1.60% | 1.30% |
| 3.00 to 3.24 | 1.40% | 0.43% |
| 2.50 to 2.99 | 0.30% | 0.29% |
| 2.0 to 2.49 | 0.00% | 0.07% |
| 1.0 to 1.99 | 0.00% | 0.00% |
| Below 1.0 | 0.00% | 0.00% |
Majors and programs
It's not enough for your top-choice institution to offer top-notch postsecondary education — it also needs to offer the major or degree program crucial to the attainment of the career path you would like to take.
According to Stanford University itself, there are 67 majors undergraduate students may choose from. Some of the most popular of those include mathematics, social sciences, engineering and computer and information sciences and support services.
The Hidden Ivy also takes pride in its distinctive undergraduate programs, including introductory seminars and the Bing Overseas Studies Program (BOSP), which allows its students to study abroad, such as in Australia, Hong Kong and Paris.
Per year, around 900 Stanford students fly to study abroad.
Meanwhile, Harvard University offers 50 concentrations — at the Ivy League school, majors are referred to as concentrations. On the other hand, minors are known as secondary fields, and there are 49 of them to choose from.
Going back to concentrations, Harvard categorizes them in the following clusters:
Arts
Engineering
History
Languages and literature
Life sciences
Math and computation
Physical sciences
Qualitative social sciences
Quantitative social sciences
Some of the most popular ones among undergraduate students attending the elite school include history, mathematics, biological sciences, social sciences and computer and information sciences.
Retention and graduation rates
Want to have an idea of the likelihood of you succeeding in your college career? Just check out the retention and graduation rates of the college you are planning on attending.
Generally speaking, the higher the numbers you see, the happier the students are with the academics and the support and nurturing they are getting from their alma mater.
Based on the CDS of Stanford and Harvard, their retention rates are 98.3% and 96%, respectively. Meanwhile, in terms of 4-year graduation rates, more students graduate from the Ivy League per year — 86% vs. 81%.
Cost of attendance
When building a college list, the cost of attendance is one of the most important considerations of many high school students, especially those who are coming from low-income backgrounds.
It's slightly cheaper to attend Stanford University than Harvard University in terms of tuition alone.
Based on the last academic year numbers, tuition at Stanford is $56,169. Meanwhile, tuition at Harvard is $57,261, which is more expensive by $1,047 — that's a 1.83% increase.
And when it comes to room and board, the asking price of Stanford is cheaper, too — $17,860 vs. $19,502 per year.
No matter if it's Stanford you prefer to attend instead of Harvard or the other way around, the fact remains that you will be required to live on-campus as a freshman student. So, in other words, the cost of room and board should be taken into account.
Like many other competitive schools in the US, both institutions meet 100% of their students' demonstrated need.
According to US News, around 48% of first-time, first-year students at Stanford University receive financial aid. It adds that the average amount received by each one is $62,500.
On the other hand, about 55% of freshmen students at Harvard University receive financial aid, each of them getting an average of $65,635.
Campus and class size
Between the two schools, Stanford has a bigger campus, which measures 8,180 acres. It has a suburban setting, which is ranked by Niche #26 in Best College Campuses in America. On the other hand, Harvard's urban campus is 5,076 acres. Niche ranks it #98 in Best College Campuses in America.
There are more faculty members available to students at Stanford at Harvard. At the Hidden Ivy, the student-to-faculty ratio is 5:1. On the other hand, at the Ivy League, the student-to-faculty ratio is 7:1.
When it comes to class size, classes with fewer than 20 students are 69% at Stanford and 71% at Harvard.
Alumni members
In some instances, to have an idea of where a bachelor's degree from Stanford University or Harvard University could take you, all you need to do is take a look at just how successful its graduates are.
Both elite schools boast of famous former students — some graduated while others failed to complete their studies.
Among those who once attended Stanford include Tiger Woods, Reese Witherspoon, Elon Musk and John Steinbeck.
The Stanford, California-based institution of higher education was able to produce one US president: Herbert Hoover. As a matter of fact, according to an Insider report, the 31st president claimed to be the first student to sleep in the school's dorm.
Harvard, on the other hand, was able to produce a total of 8 US presidents:
John Adams
John Quincy Adams
Rutherford B. Hayes
John F. Kennedy
Franklin Delano Roosevelt
Theodore Roosevelt
George W. Bush
Barack Obama
Some other notable alumni members of the Ivy League school include Margaret Atwood. Michael Bloomberg, Matt Damon, Conan O'Brien, Natalie Portman and Tommy Lee Jones.
Faculty members
No matter how phenomenal the program is, it means nothing if the professors of the courses involved are not equipped with the right experience and skills.
It's a good thing that there are websites like Rate My Professors that, just like what the name suggests, allow college students to rate their professors.
According to the said site, the rating of professors at Stanford University is 4.3. The said score is the average of 96 ratings. On the other hand, the rating of professors at Harvard University is 3.3, which is the average of 118 ratings.
By the way, here's the rating scale used by the site, just to put the figures above into context so much better:
| | |
| --- | --- |
| Score | Meaning |
| 5.0 to 3.5 | Good |
| 3.4 to 2.5 | Average |
| 2.4 to 1 | Poor |
Demographics and Diversity in Stanford and Harvard
There are many reasons why college-bound teens should consider earning their bachelor's degree on a diverse campus.
For one, it fosters excellent communication, critical thinking and problem-solving skills. Students learn how to collaborate and use their own strengths and points of view, which can make their resumes desirable to potential employers.
In this part of the post, I will give you a much better idea of what each school's studentry is like so that you can choose between them so much better in terms of campus diversity.
Program and classes
Among all attendees at Stanford University, only 43.24% are undergraduates. So, in other words, they are outnumbered by graduate students. And among all undergraduates, none are enrolled part-time — all are full-time students.
On the other hand, at Harvard, graduate students outnumber undergraduates by a substantial amount — only 33.04% are undergraduates.
Unlike at Stanford, a very small number of students at the Ivy League school pursuing a bachelor's degree are enrolled part-time. Based on Harvard's CDS, 0.49% are part-time undergraduate students.
Gender
There are slightly more degree-seeking men than degree-seeking women at Stanford University — 51% vs. 49%. Meanwhile, 50% of Harvard University's degree-seeking attendees are men and the other 50% are women.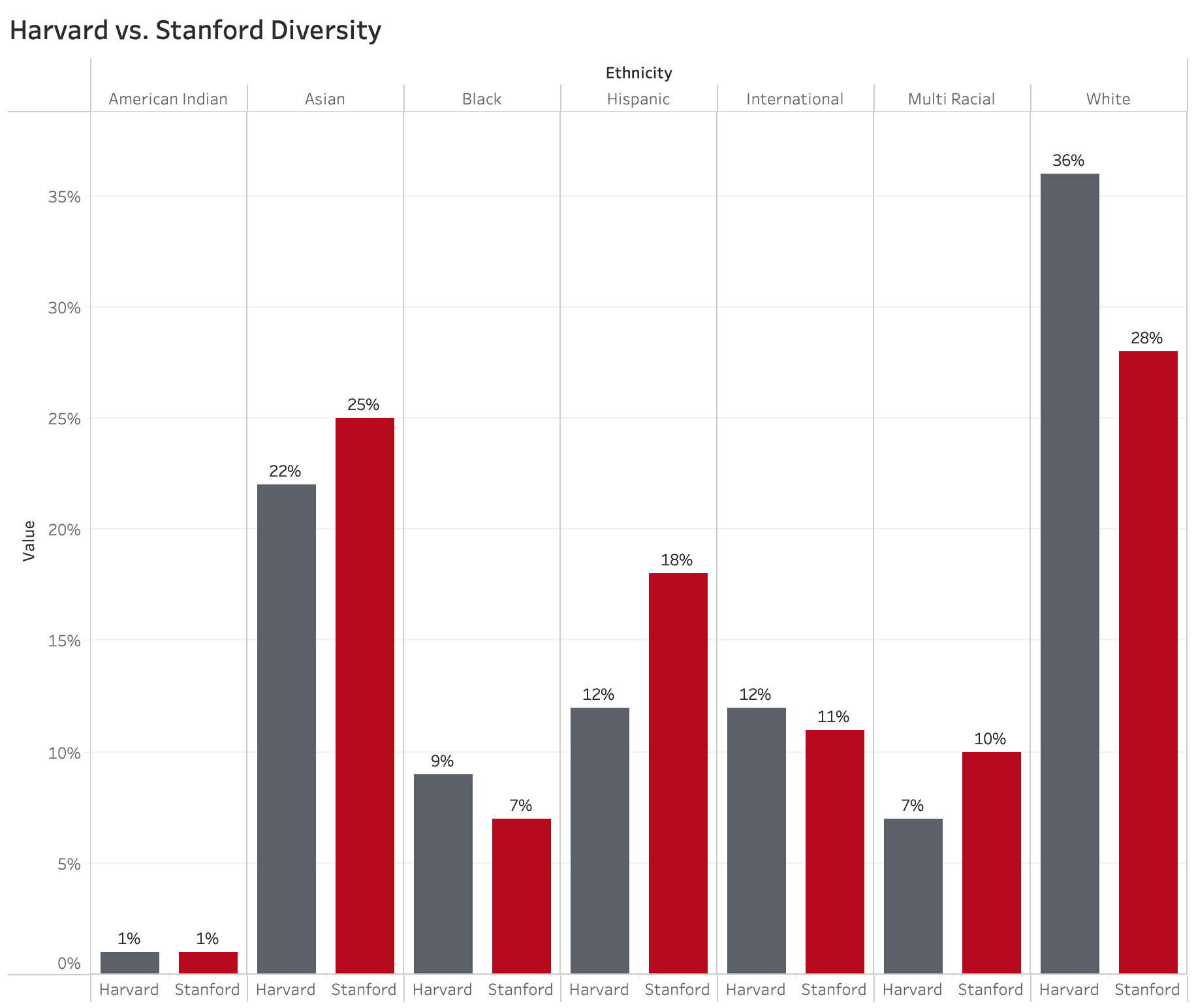 Ethnic diversity
Whether you are a part of the underrepresented demographic or not but want to work on a bachelor's degree in a diverse environment, you will be more than happy to learn that there are more minority students at both Stanford University and Harvard University — minority enrolments at the prestigious institutions are 72% and 64%, respectively.
At Stanford, 28% of the student population are Whites. On the other hand, 25% are Asians, 18% are Hispanics and 7% are Blacks. Meanwhile, at Harvard, 36% are Whites, 22% are Asians, 12% are Hispanics and 9% are Blacks.
International students
Both Stanford University and Harvard University have high rankings by ranking sites checked out by many students who are looking to attend institutions of higher education outside of their countries.
Around 11% of the entire population of Stanford are international students. At Harvard, that's about 12%.
Is Stanford Better Than Harvard?
Stanford University and Harvard University are two of the best institutions of higher education not only in the US but also on the planet — just ask some of the most reliable national and international college ranking sites.
Because of this, choosing between them can prove to be challenging for many high schoolers who are about to embark on their postsecondary education.
But by knowing the things that set Stanford and Harvard apart from each other as well as considering your educational needs and preferences, you will be able to determine which one should be your top-choice school.
Read Also:

Disclaimer: The views and opinions expressed in this article are those of the authors and do not necessarily represent those of the College Reality Check.