Yale vs. Stanford: Is Ivy League Institute Worth It
Two of the most prestigious postsecondary education institutions in the US are Stanford University and Yale University — a Hidden Ivy and an actual Ivy League, respectively.
Many international students attend them, too, for they are high rankers not only nationally but also globally.
Located in Stanford, California, Stanford is known in the field of law, medicine, engineering and liberal arts disciplines. On the other hand, Yale, which is located in New Haven, Connecticut, is popular for its undergraduate engineering programs, too, although it also shines when it comes to performing arts such as drama and music.
Can't choose between Stanford and Yale?
Knowing the things that separate these top-tier schools is the key to having a much better idea of which one should be at the top of your college list.
Yale vs. Stanford: Quick Background
The founding dates of Stanford University and Yale University are almost 2 centuries apart, with the latter being the much older institution.
While Yale started out as a college, Stanford was already a university from the get-go. As a matter of fact, it was patterned after Cornell University, which is another Ivy League just like Yale.
Before we compare Stanford and Yale in-depth, let's talk about the brief history of each one.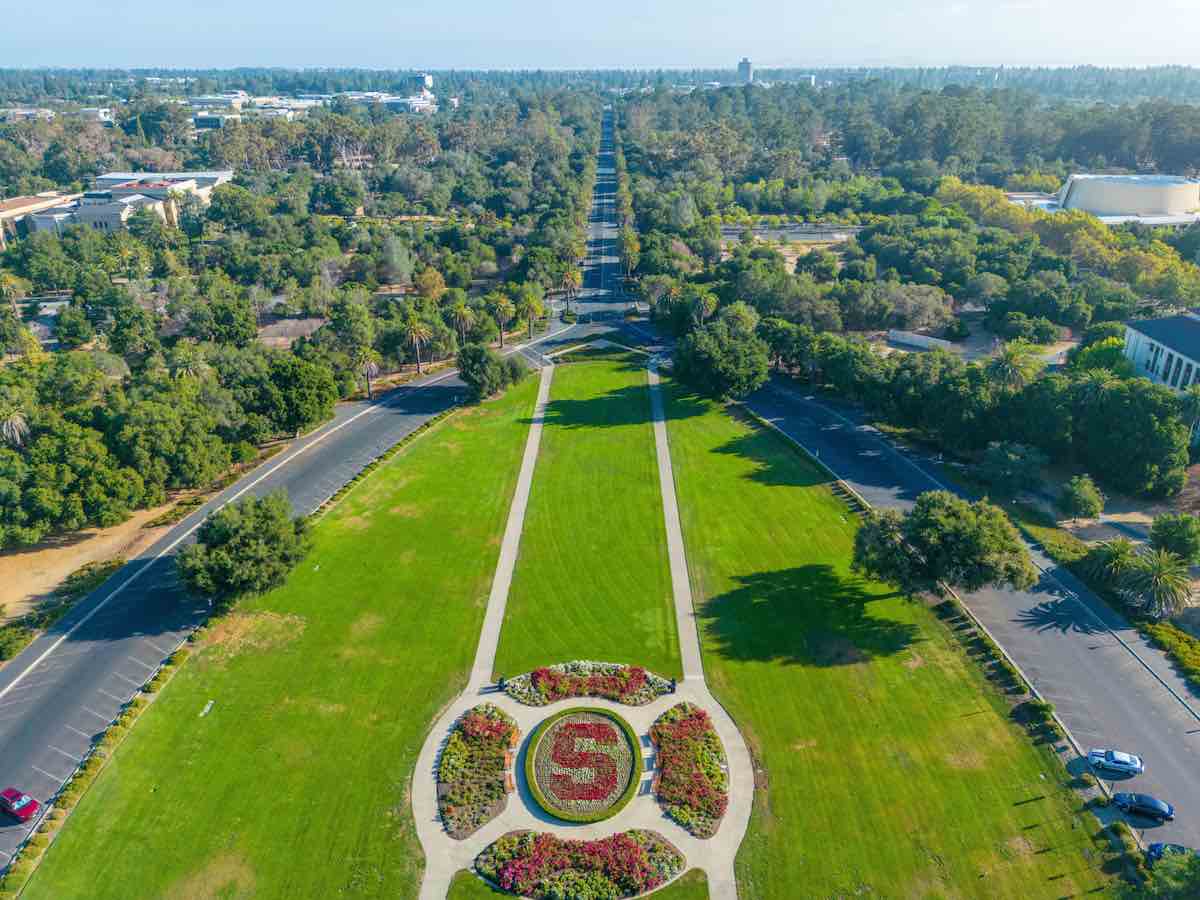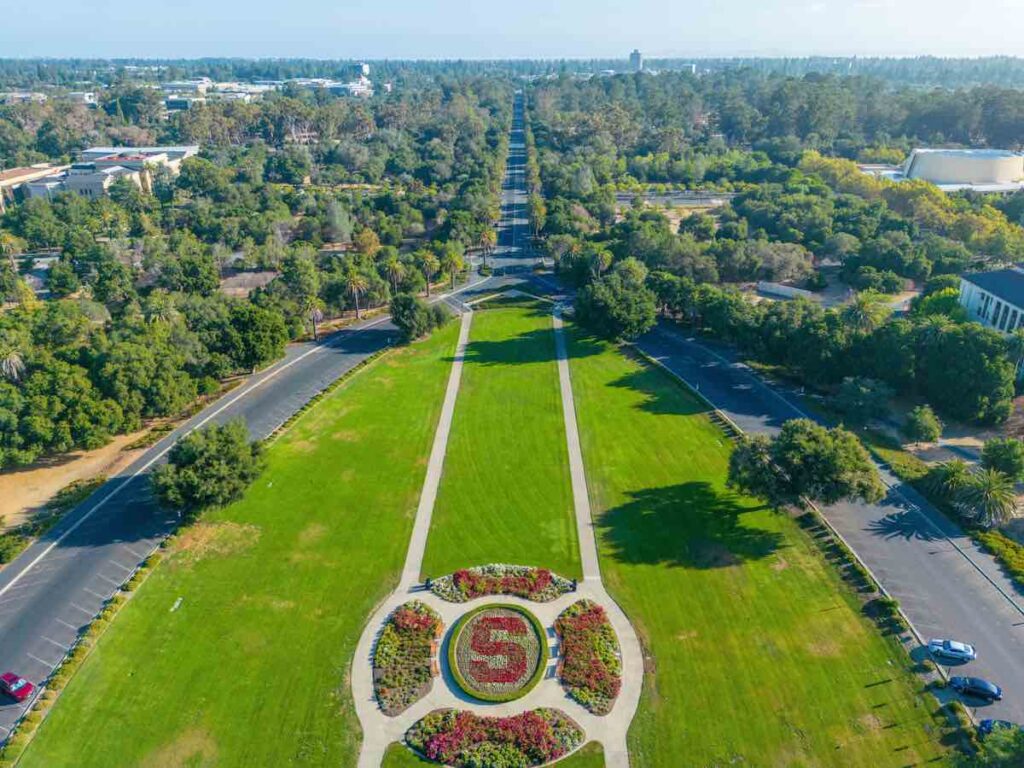 Stanford: had a rocky start
The official name of Stanford, which was founded in 1885 in Palo Alto, is Leland Stanford Junior University — it's named after the son of the founder, former senator and California governor, Leland Stanford, who died at age 15.
While wealthy, the founder had difficulty during the early years in meeting his vision, which was to produce cultured and useful graduates as well as to teach both the traditional liberal arts and engineering, which was very important at that time as the US was changing.
The 1906 earthquake made things worse by destroying several buildings on campus.
It was after World War II that Stanford saw numerous advancements in the research field.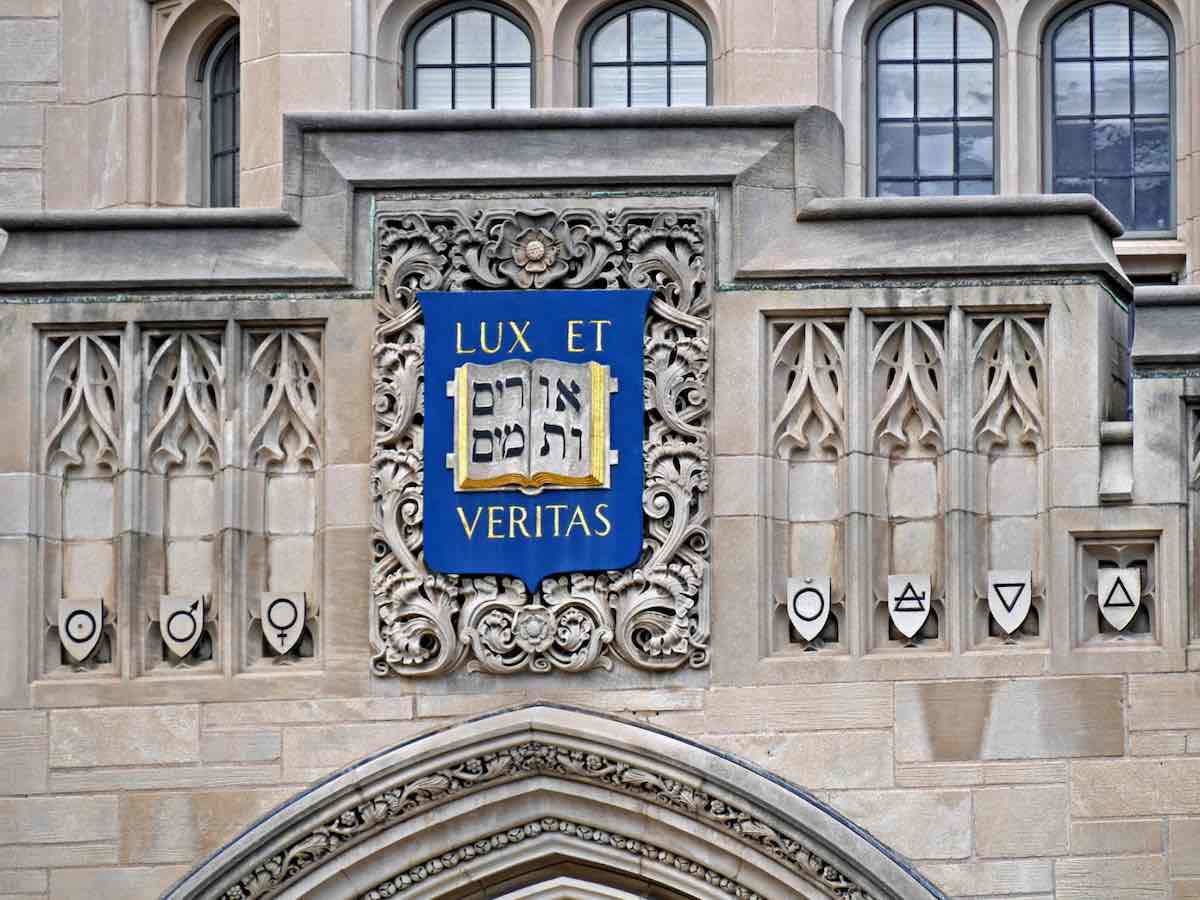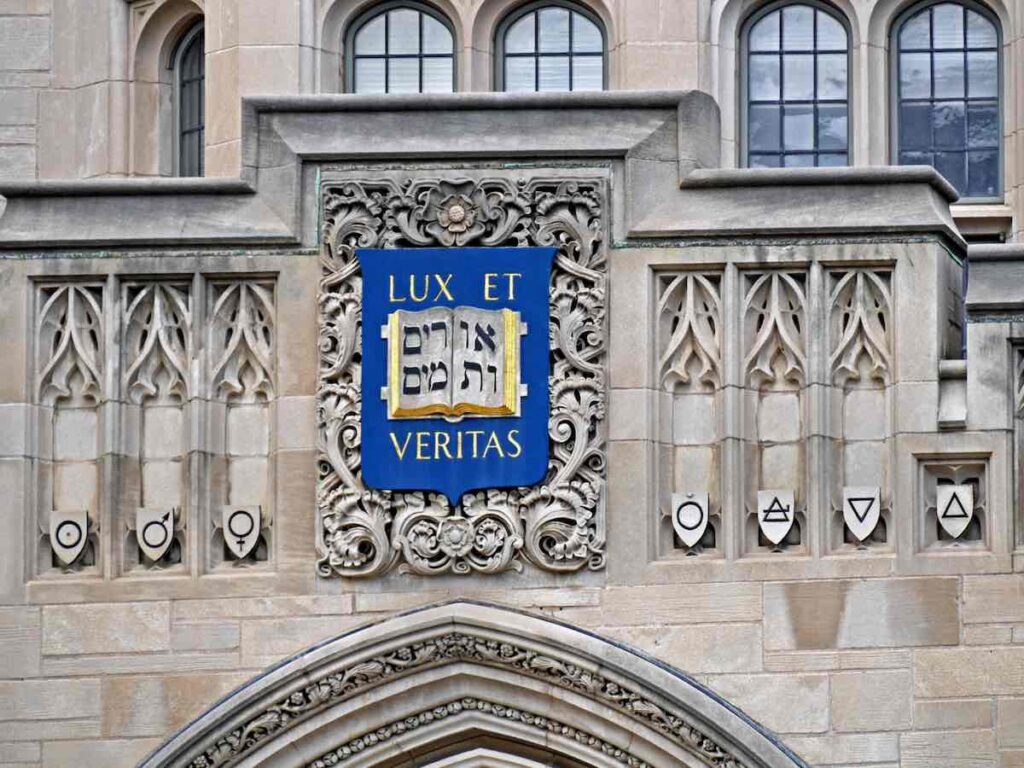 Yale: the third-oldest university in the land
Founded in 1701 as Collegiate School, Yale University is considered the third-oldest institution of higher education in the country.
However, the school's roots can be traced back to the 1640s when colonial clergymen thought of creating a local college that followed the tradition of European liberal education.
It was in 1718 when the institution was renamed Yale College, in honor of Elihu Yale, who was a Welsh Merchant, after donating money from sold bales of goods together with 417 books and a portrait of King George I.
Yale College became Yale University in 1887.
Yale and Stanford in US and World Rankings
Especially when comparing institutions of higher education that seem similar in many ways, it's not unlikely for high schoolers who are getting ready for the college application season to have a difficult time choosing.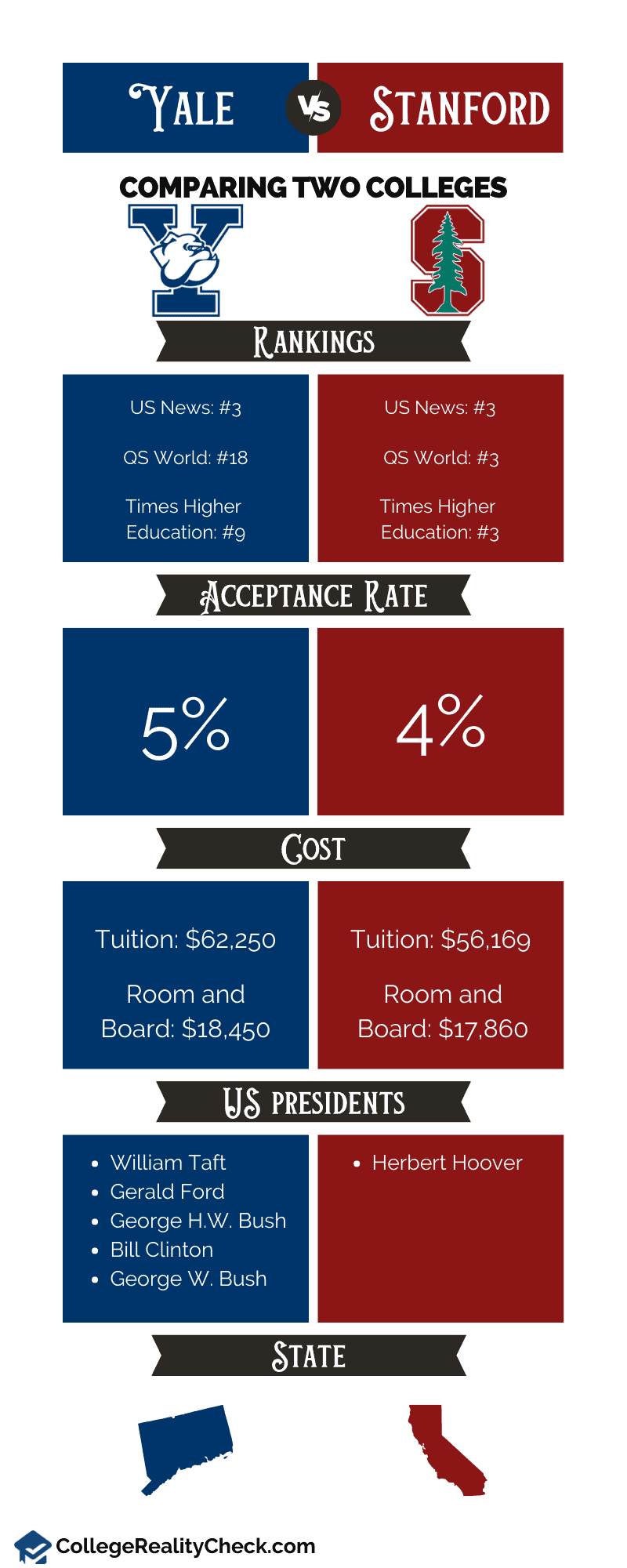 This is when the benefit of checking out college ranking sites comes in — it lets them pit different schools against each other using various data points.
No matter the ranking site you visit, chances are that you will find that the race between elite institutions Stanford University and Yale University is a close one as far as rankings go.
Tie in US News' national ranking
US News ranks Stanford and Yale equally for its Best National University ranking — both are #3 in National Universities. As a matter of fact, it's a 3-way tie because they are sharing the spot with Harvard University.
Earlier, I mentioned that Stanford and Yale are known for their engineering programs. US News ranks Stanford #2 in Best Undergraduate Engineering Programs.
On the other hand, the popular college ranker gives Yale #33 in Best Undergraduate Engineering Programs ranking.
Stanford outshines Yale in the global scene
There is a couple of college ranking sites that many graduating high schoolers who are planning on studying abroad visit. They are Times Higher Education (THE) and QS World University Rankings, which used to collaborate in the past.
No matter which of them you check out, Stanford has a higher ranking than Yale.
THE's World University Rankings puts Stanford University in the #3 spot, which it shares with the University of Cambridge located in Cambridge, England. Yale University, on the other hand, is #9 in the same category by the same ranker.
Interestingly, Stanford is also #3 in QS World University Rankings. Meanwhile, Yale is far away at #18.
Other than national colleges and universities, US News also ranks global institutions.
For its Best Global Universities rankings, the popular college ranking site puts Stanford in the #3 spot — clearly, the Hidden Ivy is exhibiting consistency across various ranking sites as far as international colleges and universities are concerned.
Meanwhile, US News ranks Yale #11 in Best Global Universities.
Local performance
Niche, which is another popular college ranking site, is known to rank colleges in various categories. Some of them have something to do with being the best school per state or region.
It ranks Stanford University #1 in Best Colleges in California, #1 in Top Private Universities in California and #1 in Best Colleges in San Francisco Bay Area.
On the other hand, Niche ranks Yale University #4 in Best Colleges in America, #4 in Top Private Universities in America, and #1 in Best Colleges in Connecticut.
Admissions and Academics at Stanford and Yale
Because they are highly competitive, Stanford and Yale accept only a very small fraction of all applicants each admissions cycle. It goes without saying that your application should be very impressive if you want to get in.
Below, I will talk about your chances of getting an acceptance letter from both institutions. I will also discuss some important matters you need to know as a future undergraduate student at either Stanford or Yale, including things such as the cost of attendance and student-to-faculty ratio.
Application and Acceptance
In the last admissions cycle, over 55,470 students applied to Stanford. On the other hand, in the same admissions cycle, more than 50,015 students applied to Yale, which, according to the prominent institution itself, was the largest-ever pool of applicants.
In the previous admissions cycle, only around 32,900 students applied to it.
Every high school teen who is about to pursue higher education knows very well that Stanford University and Yale University are some of the most selective institutions in the land, which is why getting into them is not that easy for most.
True enough, Stanford has an acceptance rate of 4%, and Yale has an acceptance rate of 5%.
It goes without saying that graduating near or at the top of your high school class can help increase your chances of getting an offer to enroll in them.
According to their most recent Common Data Set (CDS) available, the percentage of students admitted to Stanford and Yale who graduated in the top 10% of their high school class were 96% and 97%, respectively.
Having a high GPA, of course, is important for those who are looking to attend Stanford and Yale. Among admitted students at Stanford, 75.1% had high school GPAs of 4.0.
Yale did not make such data available on its CDS, but College Simply says that the average GPA of admits is 3.95.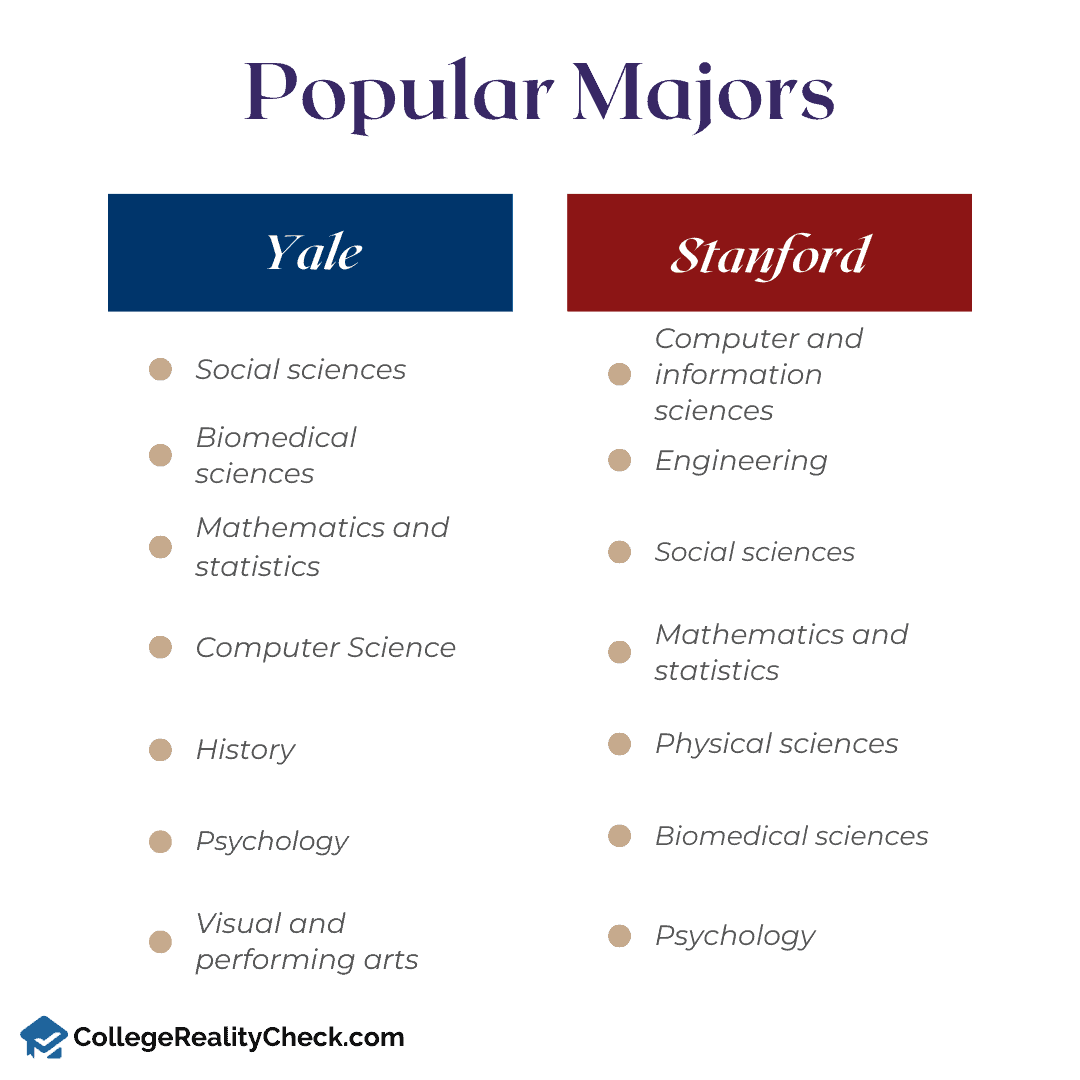 Majors and programs
Undergraduates attending Stanford University can choose from 67 majors.
According to the institution itself, students can declare a major anytime during their freshman and sophomore years, which gives them plenty of time to make up their minds. The deadline for committing to a major is during the spring of their second year of college.
Most graduates of Stanford completed the following undergraduate programs:
Computer and information sciences and support services
Engineering
Social sciences
Mathematics and statistics
Physical sciences
Biomedical sciences
Psychology
Area, ethnic, cultural, gender and group studies
At Yale University, undergraduate students can choose from more than 75 majors. Those who are attending the Ivy League are not required to declare a major until the end of their sophomore year.
Here are the most popular programs among bachelor's degree graduates at Yale:
Social sciences
Biomedical sciences
Mathematics and statistics
Computer and information sciences and support services
History
Engineering
Psychology
Visual and performing arts
Retention and graduation rates
When researching colleges to shortlist, there are a couple of numbers to look into: retention and graduation rates.
Simply put, they are the percentage of freshmen students who return to the same school the following year and the percentage of undergraduate students who complete their programs within 4 or 6 years, respectively.
Needless to say, the higher the numbers you see, the happier the students are with the school they have chosen to attend.
Between Stanford and Yale, the former has a slightly higher retention rate — 98.3% vs. 98%. Given that the national average for retention rate is 61.1%, the number of students who enroll the following year in both schools is impressive.
And when it comes to the 4-year graduation rate, Yale is the clear winner — 88% vs. 81%.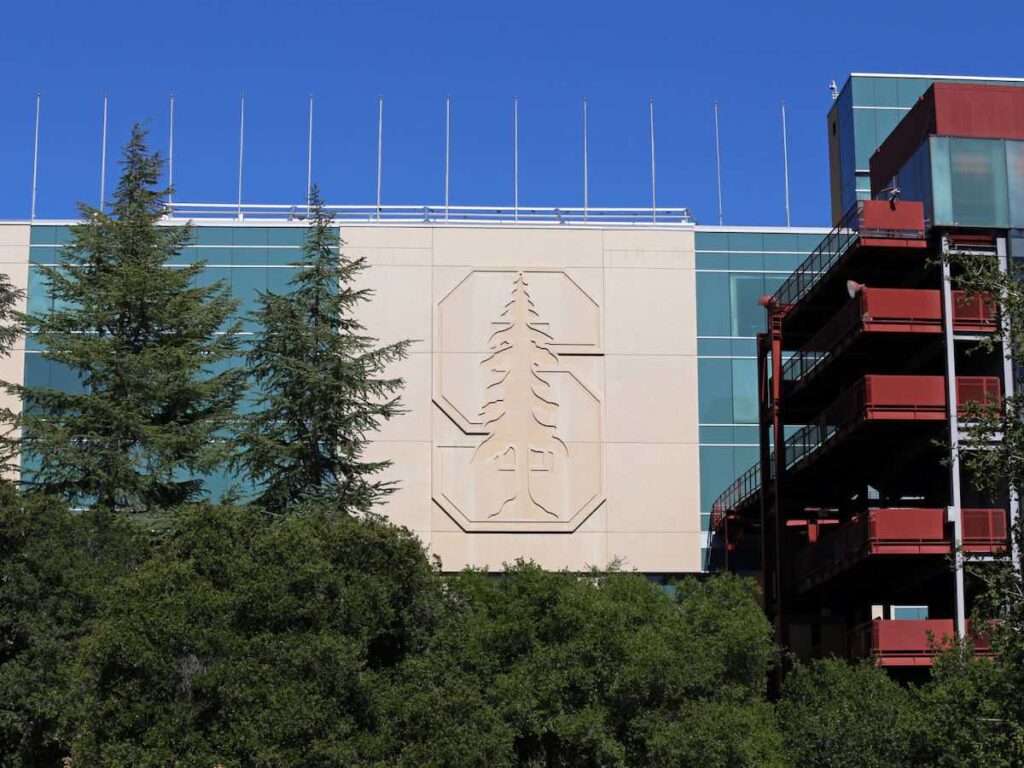 Cost of attendance
Prestigious schools are associated not only with excellent academics and facilities but also with exorbitant sticker prices. But by doing the math to derive the net price, you may find that attending any of them isn't that costly after all.
In terms of tuition and fees alone, it's so much cheaper to work on a bachelor's degree at Stanford than at Yale.
Using the last academic year's rates, tuition and fees at Stanford amount to $56,169. On the other hand, at Yale, tuition and fees cost $62,250 — that's a difference of $6,081 per year!
The cost of room and board at the Ivy League school is also more expensive than at the Hidden Ivy — $18,450 vs. $17,860.
Considering how much you will have to shell out for room and board is important if you are planning on attending either Stanford or Yale because it will have a considerable impact on your budget during the first few years of college.
It's mandatory for all first-time, first-year students attending Stanford to live on campus.
Meanwhile, those who are attending Yale are required to live on campus during their freshman and sophomore years. But, as always, there are exceptions to the rule. For instance, you can choose to live elsewhere if you're married.
What's so nice about both elite schools is that they meet 100% of the demonstrated need of their students. Stanford awards an average of $62,500 of need-based scholarships to around 48% of its first-year students.
On the other hand, about 52% of first-year students at Yale receive need-based scholarships, each one getting an average of $65,762.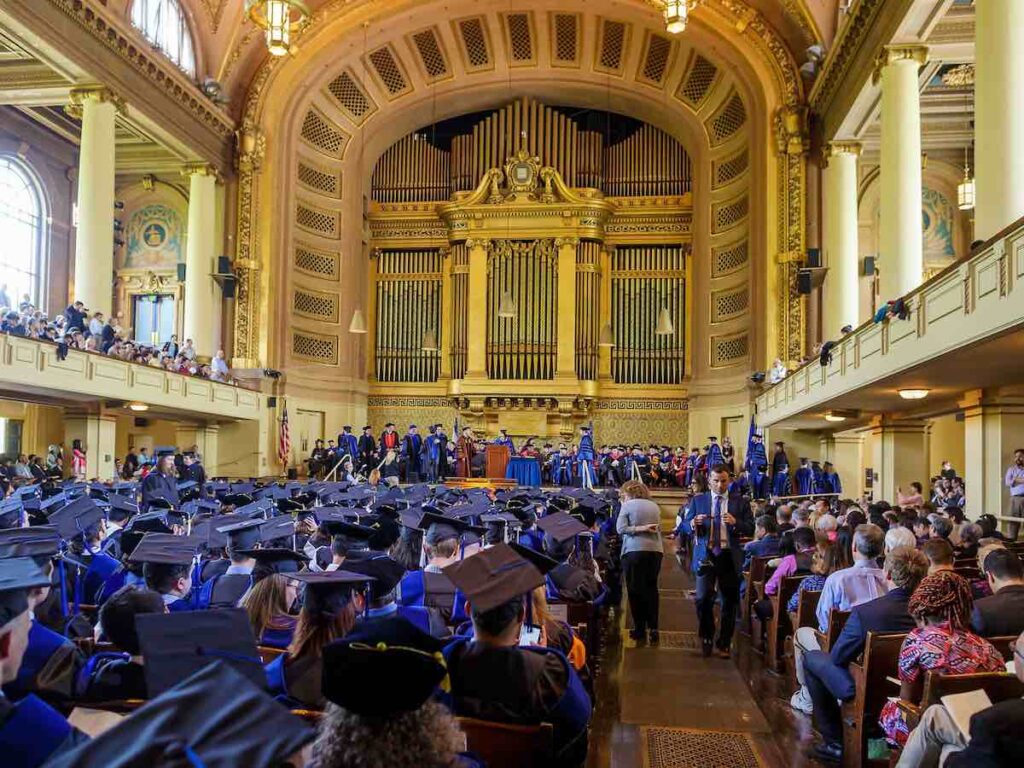 Campus and class size
When it comes to campus size, Stanford University is so much bigger than Yale University.
The Stanford, California-based school has a suburban campus that's 8,180 acres big.
Home to 630 buildings and 43,000 trees and more than 1,000 different plant species, the Hidden Ivy's massive campus is ranked by Niche #26 in Best College Campuses in America and #5 in Best College Campuses in California.
Up to 68% of classes at Stanford have fewer than 20 students. And with a low 5:1 student-to-faculty ratio, undergraduate students can get all the attention and guidance they need from their professors, which is vital to college success.
Meanwhile, Yale has a 373-acre campus with a city setting. While the Ivy League only had a single building when it was founded, it now boasts of 340 buildings.
Niche ranks its campus #41 in Best College Campuses in America and #1 in Best College Campuses in Connecticut.
Around 71% of Yale's classes have fewer than 20 students. The student-to-faculty ratio, meanwhile, is 6:1.
Alumni members
Many college ranking sites include the success rate of graduates in their methodologies.
Got a particular career path in mind but have no idea which college could help you attain it better?
Consider checking out what the alumni members of the schools on your college list have done or are doing.
Stanford University was able to produce one US president, and it's none other than Herbert Hoover, who is the country's 31st president.
On the other hand, Yale University was able to produce 5 US presidents:
William Howard Taft
Gerald Ford
George H.W. Bush
Bill Clinton
George W. Bush
Faculty members
It's hard to tell whether or not the professors at an institution of higher education are good at what they do unless you yourself experience being in their class.
Fortunately, you can always check out what actual undergraduate students have to say about their professors by heading to forum and discussion sites as well as some college ranking sites that post polls and surveys.
There's also a site where students can rate their professors. And it's aptly named Rate My Professors.
According to the site, out of a total of 96 ratings, the professors at Stanford University have an average rating of 4.3. Meanwhile, the professors at Yale University have an average rating of 4.1 (out of a total of 59 ratings).
Here's what the ratings mean so that they can paint you a better picture:
| | |
| --- | --- |
| Score | Meaning |
| 5.0 to 3.5 | Good |
| 3.4 to 2.5 | Average |
| 2.4 to 1 | Poor |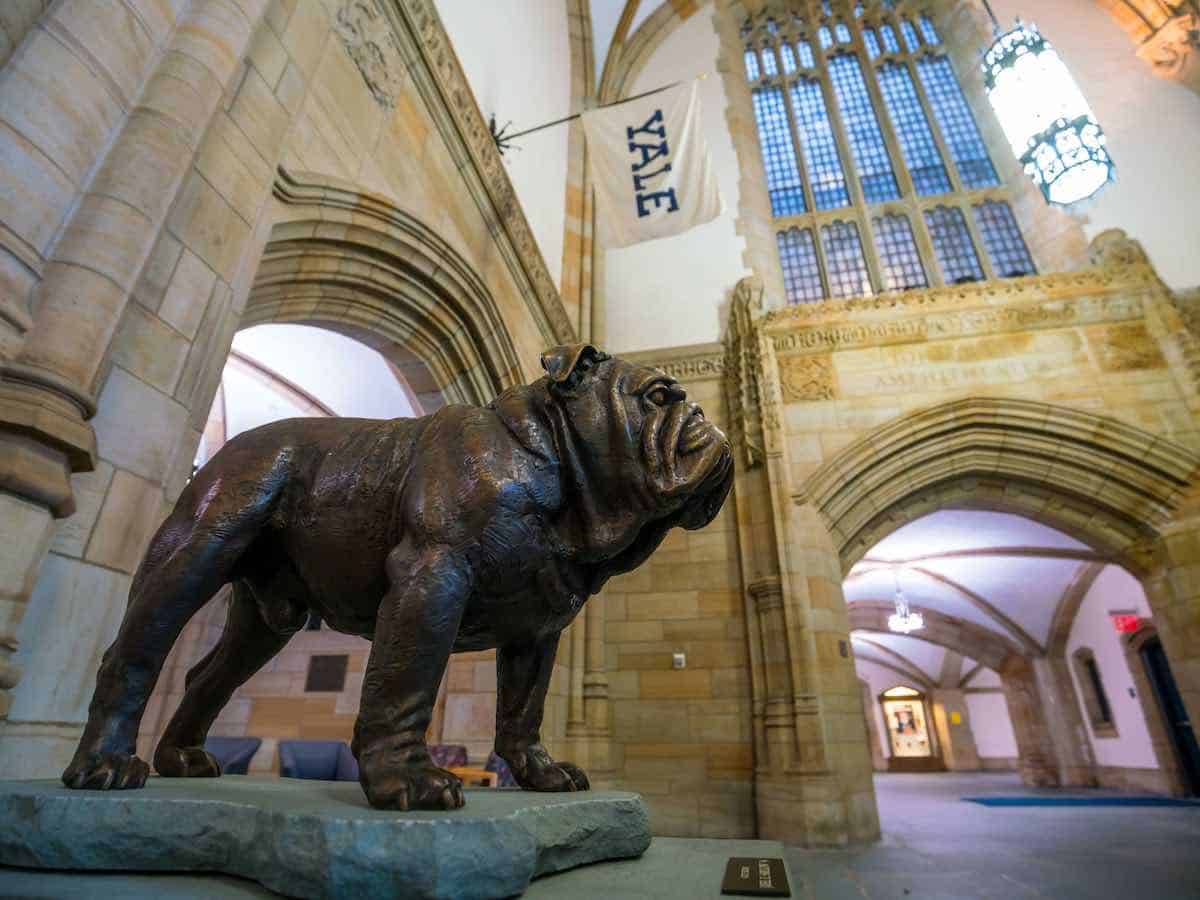 Demographics and Diversity
When it comes to diversity, both Stanford University and Yale University excel. As a matter of fact, both of them are highly ranked by Niche in its Most Diverse Colleges in America ranking — Stanford is #5, while Yale is #10.
Everyone who is trying to earn a bachelor's degree can benefit from being on a diverse campus.
This is especially true for those who are eyeing a global career after graduation as it allows them to get all the training they will need to be able to collaborate with individuals from different backgrounds and perspectives.
Other than diversity-related matters, in this part of the post, I will also discuss things about the student body.
Programs and classes
The majority of students attending Stanford University are graduate students — only 43.24% are undergraduates. What's more, none are part-time students, which means that every undergraduate is taking at least 12 credits per semester.
On the other hand, up to 44.87% of all students going to Yale University are undergraduates. And based on the latest CDS of the New Haven, Connecticut-based institution of higher education, 4 of its undergraduate students are enrolled part-time.
Gender
At both Stanford and Yale, there are slightly more female attendees than male attendees — 51% of students at the Hidden Ivy are women, while 52% of students at the actual Ivy League are women.
Ethnic diversity
In terms of ethnic diversity, most of the students at Stanford and Yale are minorities.
According to National Center for Education Statistics, around 72% of Stanford's attendees are minority students. Of those, 25% are Asians, 18% are Hispanics, 7% are Blacks and 1% are American Indians. On the other hand, 10% are multi-racials. Up to 28% of its students are Whites.
Meanwhile, about 63% of those who are going to Yale are minority students.
There are more Whites at the elite school than at Stanford: 37%. Around 21% of the Ivy League's student body are Asians. On the other hand, 15% are Hispanics and 8% are Blacks. Approximately 7% of them are multi-racials.
International students
Because Stanford and Yale are highly ranked by many sites that are popular for ranking colleges and universities across the globe, it isn't surprising that many of their attendees come from outside the US.
Around 11% of Stanford's population is made up of international students. At Yale, they make up 10% of the population.
Stanford and Yale: Which One is Best for You
Both Stanford University and Yale University are prestigious institutions — the former is considered a Hidden Ivy, while the latter is an actual Ivy League school.
I provided you with the information, so you should be able to ask yourself what is more important for you.
Is it weather (New Haven is way colder than Palo Alto), diversity (Stanford has a little edge here), academics (Stanford is more STEM), architecture (Yale looks like Hogwarts), or location (West vs. East coast)?
Also, remember that Yale and Stanford have Restrictive Early Action decision rounds, which means you cannot apply early to both or any other early decision college.
No matter which between Stanford and Yale you end up attending, in the end, it's not the prestige of the school that can make your dreams come true but what you choose to do throughout your college years.
Read Also:

Disclaimer: The views and opinions expressed in this article are those of the authors and do not necessarily represent those of the College Reality Check.