9 Facts About Private Schools You Didn't Know
As of this writing, there are over 34,500 private schools in the US. You are planning on sending your child to one of them, but some of the things you have heard or read about these institutions may be giving you second thoughts.
Read on if you want some answers to your biggest, most pressing questions.
In this post, I will give random facts about private schools — some of them you may already be aware of, while others you may be encountering for the first time. Either way, getting to know privately run academic institutions more can help in making smarter choices for the educational needs of your little one.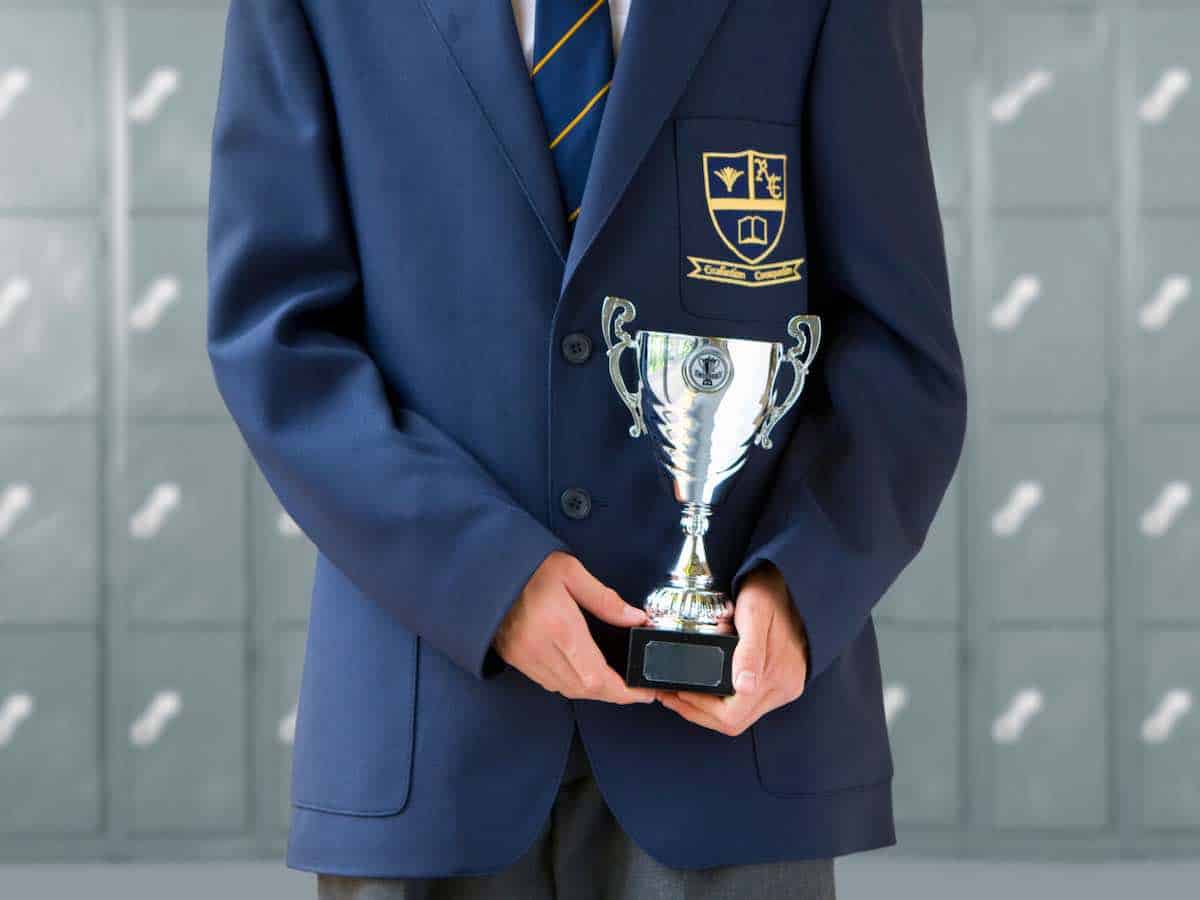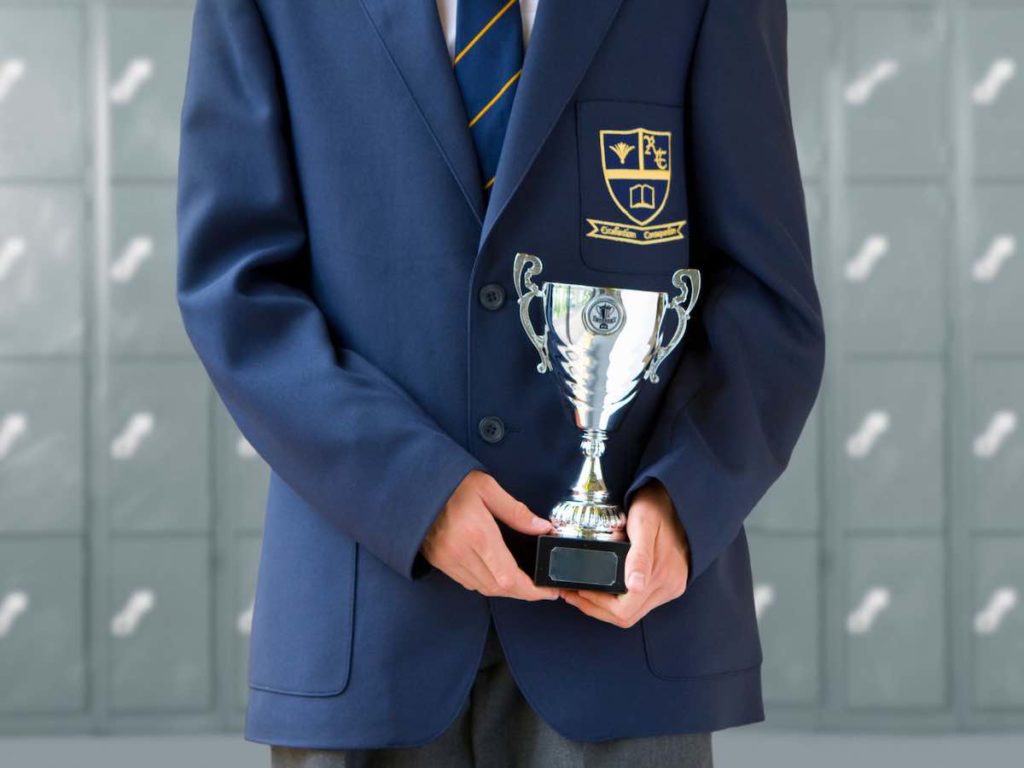 Private Schools Can Be Free
When somebody mentions private schools, there is one thing that almost always immediately pops into the mind of everyone who's within earshot: steep tuition costs!
But did you know that there are private schools that are just like public schools in that they're free?
While it's true that there are only a handful of free private schools existing in the country, the fact remains that they are around — and you and your pocket can benefit from any one of them. And because these institutions are almost or entirely cost-free, it goes without saying that they are able to operate through generous donations and endowments.
One example of a private school that's free is De Marillac Academy in San Francisco, California. Ever since it was founded in 2011, the school has been offering tuition-free, high-quality education to kids from low-income families.
There's also the Cristo Rey Network, which consists of more than 30 Catholic campuses serving around 12,000 students from over 20 US states. At Cristo Rey schools, low-income students can attend free of charge.
But to help with the operating cost, high schoolers who attend at no cost have to participate in work-study programs, which require them to work about 5 times per month. Through these programs, low-income students are able to pay for approximately 60% of their education costs — the rest are taken care of by the Cristo Rey schools.
Most Expensive Private Schools Offer Financial Aid
Many assume that only rich kids go to private schools. No one can blame them for thinking so because it's no secret that tuition and fees at privately run academic institutions are higher than at public schools. After all, they do not receive funding from the government so they have to get money elsewhere.
But it doesn't mean that students from low-income families should steer clear of going to private schools and deprive themselves of the many different perks associated with attending them.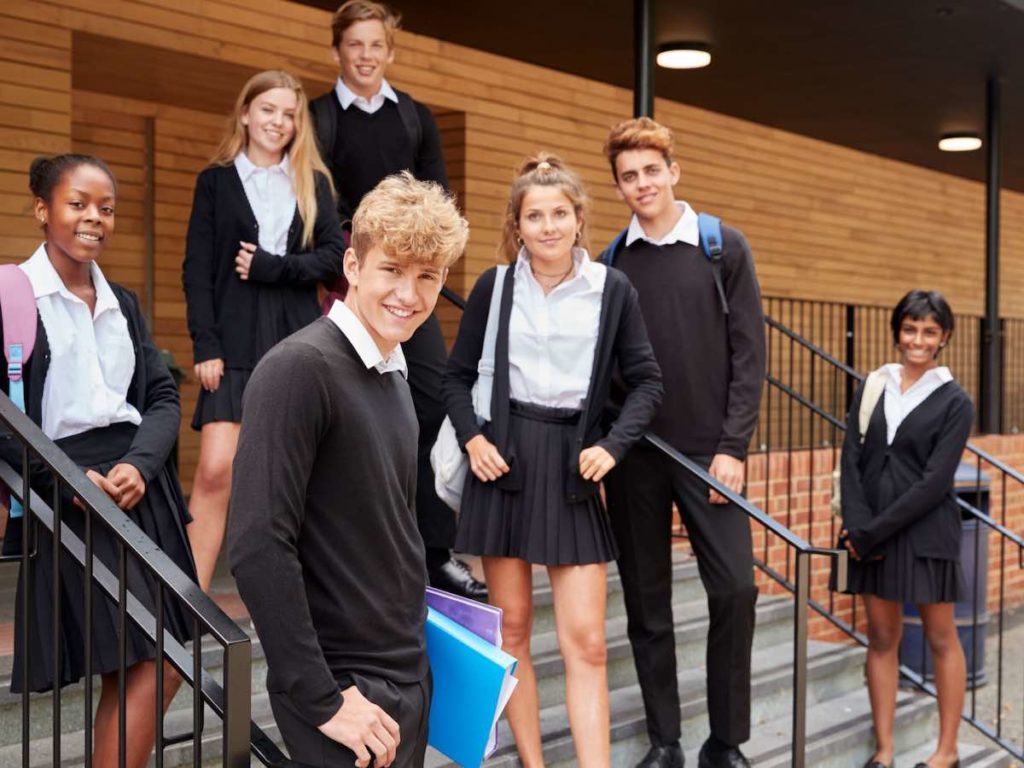 While private schools have higher sticker prices, they tend to have more generous financial aid, too.
According to a report by the National Association of Independent Schools (NAIS), the average tuition at private schools in the US amounts to $17,000 per year. And another report by The New Community School (TNCS) says that 20% to 30% of public schools grant financial aid awards amounting to anywhere from $9,232 to $17,295.
More students at private schools with larger endowments, such as boarding schools, receive need-based financial aid, about 35% of them. And, at many of these institutions, students from families making less than about $75,000 per year may actually pay very little to nothing in tuition costs.
A lot of private schools, in addition, are more than willing to work with low-income families to come up with a payment plan that won't wreak havoc on their savings.
A Fifth of Private Schools is Catholic
Based on data provided by the National Center for Education Statistics (NCES), there are more than 34,500 private and elementary and secondary schools in the US. And as much as 20% of those are Catholic schools.
On the other hand, 26% are unaffiliated religious institutions and 33% are non-sectarian ones.
Among private schools with religious affiliations, those that are affiliated with the Roman Catholic Church have the most number of students — over 2,080,000 or about 36% of all private school students. On the other hand, the number of students attending Christian private schools amounts to more than 876,000.
It's no secret that Catholic schools are most popular among white Catholic families.
However, it's also common knowledge that these institutions aggressively welcome minorities as well as low-income students, too — many offer competitive scholarships to economically disadvantaged students.
So, does your child have to be a Catholic just to be able to attend a Catholic school? Well, not really. As a matter of fact, based on a recent report by the National Catholic Educational Association (NCEA), approximately 18.7% of all students going to Catholic schools are non-Catholics!
But policies vary from one Catholic school to the next — some would prefer their students to be of certain religions.
Private School Students Have More Extracurriculars
Most private schools don't just focus on providing students with a high-quality education — they also want to offer them a well-rounded education. And that is why it's not uncommon for them to encourage their attendees to participate in extracurricular activities, which the majority of competitive colleges and universities like in candidates.
Based on this data, the average extracurriculars at private schools in the US amounts to 9.
Private schools located in Connecticut are some of those that offer the most number of extracurricular activities to their students on average: 14.
In the entire Constitution State, the private school with the most extracurriculars available is Kent School, which was founded by an American Episcopalian priest and educator and is located in Kent, Connecticut.
Believe it or not, students can choose from over 50 extracurriculars to participate in!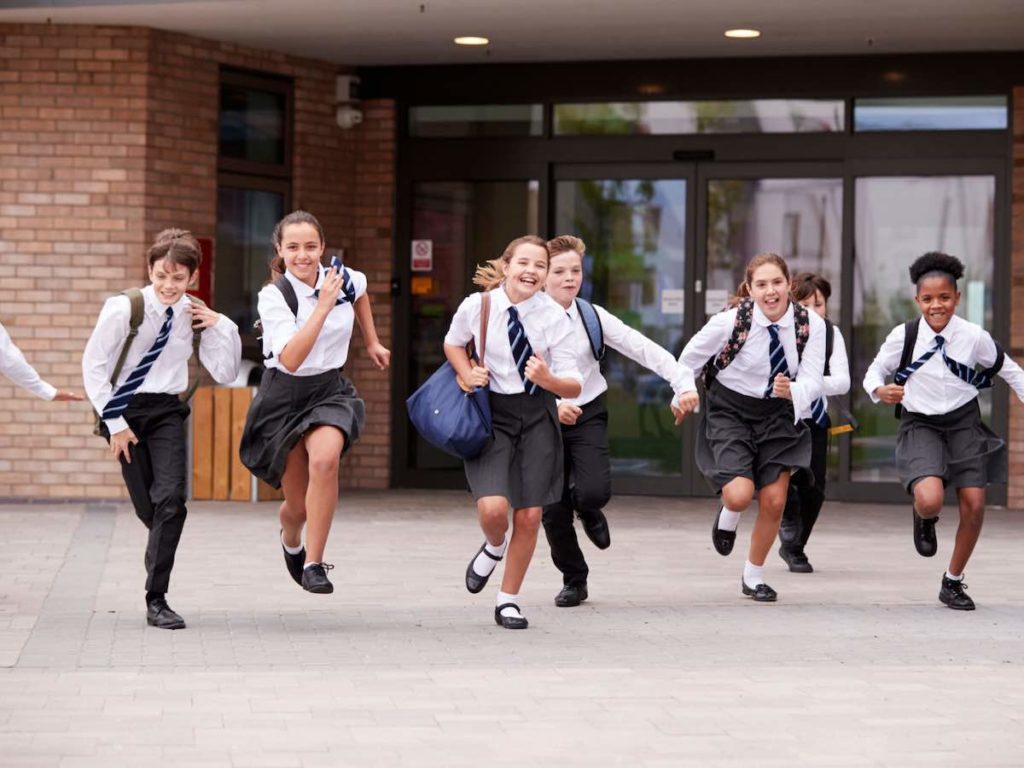 Alaska, on the other hand, is home to private institutions with the least number of extracurriculars on average: 4. Pacific Northern Academy tops the list of schools in the state with the most extracurricular activities around.
It doesn't mean, however, that there are no extracurriculars or that no one bothers to participate in them at public schools.
There are extracurricular activities available to public school students alright — it's just that many are unable to involve themselves in any of them as a result of family economic status that can keep them from doing so.
Military Training is Offered by Some
One of the many different extracurricular activities students attending private schools (and even public schools) may opt for is ROTC — Reserve Officers' Training Corps.
What's so nice about ROTC is that it provides career training and instills leadership and military skills.
Speaking of which, some private high schools in the US provide the real deal: they train students in close-order formation, manual of arms, training with a firearm and others received by those at actual military schools and academies like the US Military Academy, US Air Force Academy, US Naval Academy and US Coast Guard Academy.
In the country, there are a handful of military boarding schools, most of which are accepting grade 7 to 12 students. But there are also those that accept grade 5 to 6 students as well as post-graduate students.
Here are some of the top military boarding schools in the country:
| | | | |
| --- | --- | --- | --- |
| INSTITUTION | LOCATION | ACCEPTANCE RATE | TUITION |
| Army and Navy Academy | Carlsbad, California | 73% | $48,000 |
| Camden Military Academy | North Camden, South Carolina | 80% | $27,995 |
| Fishburne Military School | Waynesboro, Virginia | 85% | $37,500 |
| Fork Union Military Academy | Fork Union, Virginia | 55% | $36,600 |
| Hargrave Military Academy | Chatham, Virginia | 70% | $39,437 |
| Marine Military Academy | Harlingen, Texas | 98% | $35,000 |
| Massanutten Military Academy | Woodstock, Virginia | 75% | $32,500 |
| Missouri Military Academy | Mexico, Missouri | 65% | $38,000 |
| New Mexico Military Institute | Roswell, New Mexico | 85% | $23,218 |
| New York Military Academy | Cornwall, New York | 65% | $41,910 |
| Oak Ridge Military Academy | Guilford County, North Carolina | 80% | $34,600 |
| Randolph-Macon Academy | Front Royal, Virginia | 100% | $38,969 |
| Riverside Military Academy | Gainesville, Georgia | 85% | $44,684 |
| St. John's Northwestern Academies | Delafield, Wisconsin | 84% | $45,000 |
| Southern Preparatory Academy | Camp Hill, Alabama | 100% | $30,000 |
| Valley Forge Military Academy | Wayne, Pennsylvania | 85% | $37,975 |
Private Schools Safer Then Public Schools
Other than getting a high-quality education, it's also normal for parents to want to make sure that their kids are safe while on campus.
It's not just knowledge about 123s and ABCs that students may get in school but also bruises, wounds, fractures and emotional traumas as a result of being crime victims.
Physical attacks or fights without a weapon — an NCES report says that these are the leading types of crime in both middle schools and high schools in the US.
They are followed by theft and vandalism in terms of frequency of occurrence.
A 2018 study said that private schools are safer than public schools. It involved surveying the administrations and staff members of both private and public institutions, including self-reporting of problems and crimes as well as safety practices being conducted in order to protect the students.
It was determined that public schools were less likely to report physical conflicts, bullying, possession of illegal weapons, robbery, drug use and other problems.
Even after those that could affect the results like the school type and size, location, population and diversity were taken into account, the study found out that private institutions had an advantage safety-wise.
For instance, private school students were 8% more likely to have never gone through physical conflicts on campus.
Meanwhile, they were 13% more likely to have never undergone racial tension between students.
Another report says that public schools are almost twice as safe as public schools, and it states that one of the reasons for such is the higher level of supervision as a result of a lower teacher-to-student ratio.
Private School Students Score Higher in SAT/ACT
Especially when it comes to applying to a selective college and university, having a high SAT or ACT score can spell the difference between an acceptance and a rejection.
It's also something that can increase the amount of financial aid a college student is eligible for.
Using the best prep books and taking a lot of practice tests — these are just two of the steps students may take in order to get standardized test scores that are good enough to impress college admissions officers. But did you know that sending your little one to a private school may help him or her get stellar scores someday?
According to a report by the Council for American Private Education (CAPE), graduates of private schools tend to score higher on the SAT or ACT. So much so that they help boost national scores.
For instance, the ACT itself said that private school students outscored those who are attending public schools by not less than 20% in all the areas of the standardized test, from English, Reading, Math to Science. The ACT adds that students with high scores tend to exhibit better college readiness and are thus more likely to earn their degrees.
While test scores aren't everything, they at least help kids get to their top-choice schools.
It's true that a lot of colleges and universities these days are test-optional. Still, there are many institutions, including especially selective ones, that require SAT and ACT scores and consider them, too, in the admissions process.
Private Schools Have More AP Classes Available
Based on the latest online data, around 80% of high schools in the US offer AP courses. The average number of AP classes offered by high schools, including both private and public ones, is 8.
Considering only private schools in the land, the average number of AP courses taught at high schools rises to 11.
In the US, it's Washington, DC where the most number of AP classes are available to high schoolers. As of 2022, the average number of AP courses being offered by private schools in the state is 17. The institutions with the most AP classes are Gonzaga College High School and St. Anselm's Abbey School — both have 26 of them.
St. John's College High School is next in line, offering a total of 23 AP courses. The second oldest Christian Brothers School in the land is then followed by both Georgetown Visitation Preparatory School and the National Cathedral School, each having up to 17 AP courses.
Meanwhile, the state with the lowest average number of AP classes (5) is Delaware.
One of the nicest things about sending your child to a private school is that there are generally more AP courses to choose from. And if the goal is to get into one of the hardest-to-get-into institutions of higher education, taking more challenging AP classes is recommended — admissions officers can't get enough of a rigorous curriculum!
However, it doesn't mean that students at public schools with very few AP classes do not have a fighting chance. It's for the fact that selective colleges take into account opportunities available to applicants at their high schools.
Most Private Schools Offer Smaller Class Sizes
Recent statistics showed that there were 50.6 million students attending public schools in the US.
On the other hand, there were only 5.72 million students going to private schools. Doing the math, in the said year, only approximately 10% of all elementary and secondary school students were private school attendees.
These days, the average number of students at private schools is 184 — Louisiana has the largest average private school attendees (325), while Wyoming has the smallest (71).
According to NCES, meanwhile, the average students at public schools in the land is 528.
The smaller the student population, generally speaking, the smaller the class size. True enough, the average number of students per class at most private schools is anywhere from 10 to 15 only. At most public schools, in contrast, the average number of students per class can be as large as 25 to 30. At urban public schools, the number can be larger.
A report by the National Council of Teachers of English (NCTE) says that students in smaller classes tend to perform much better in all subjects and various assessments compared to students in larger classes.
Those in smaller classes, it adds, can be as much as 1 to 2 months ahead in content knowledge.
So, in other words, it's much more likely for students at private schools to reap academic success than their peers at public schools as a result of sharing the classroom with fewer people. And it's also due to this why degree-seeking students who wish to succeed in college prefer to apply to institutions where classes are smaller.
Just Before You Enroll Your Child in a Private School
So many different things are said about private schools — some are bad, some are good. When applying, consider the pros and cons of attending one as well as the personal preferences and educational needs of your little one.
Refrain from assuming that students have to come from low-income in order to be able to attend a private school. Although tuition costs are generally higher in these institutions, financial aid awards, including especially the need-based kinds, are higher than those at public institutions, thus making private schools affordable to many.
There are many other perks that come with attending a private school. This does not mean, however, that public schools should not be considered — attending them comes with its own set of advantages, too!
With the right choice, whether private or public, your child can get the kind of preparation he or she needs for college.

Disclaimer: The views and opinions expressed in this article are those of the authors and do not necessarily represent those of the College Reality Check.