How To Triple Major in College: Ultimate Guide
Some degree-seeking students have a difficult time choosing a major. But then there are also those who would like to major in multiple areas of study. While there are double major students, there are also triple major students.
Just how does an undergraduate triple major to boost his or her career and salary prospects?
To triple major, undergraduate students must take all the core or required classes in each of the 3 majors they choose to complete. In most instances, it means going to more classes per semester than single majors. Overall, triple majoring requires a lot of hard work and commitment throughout college.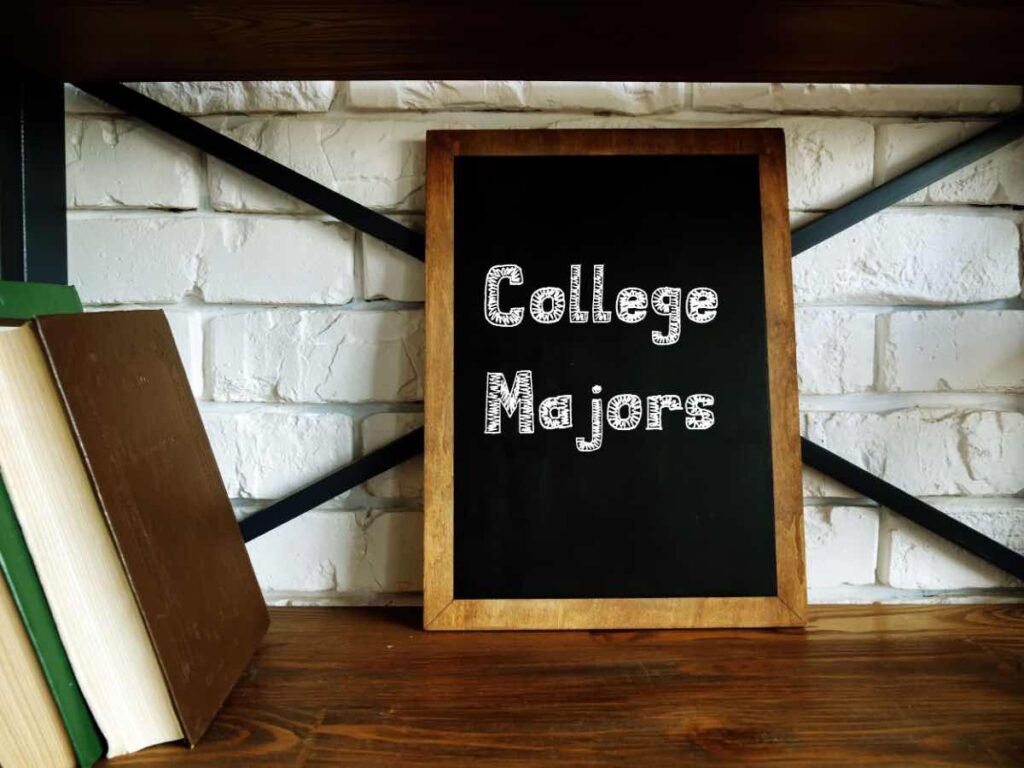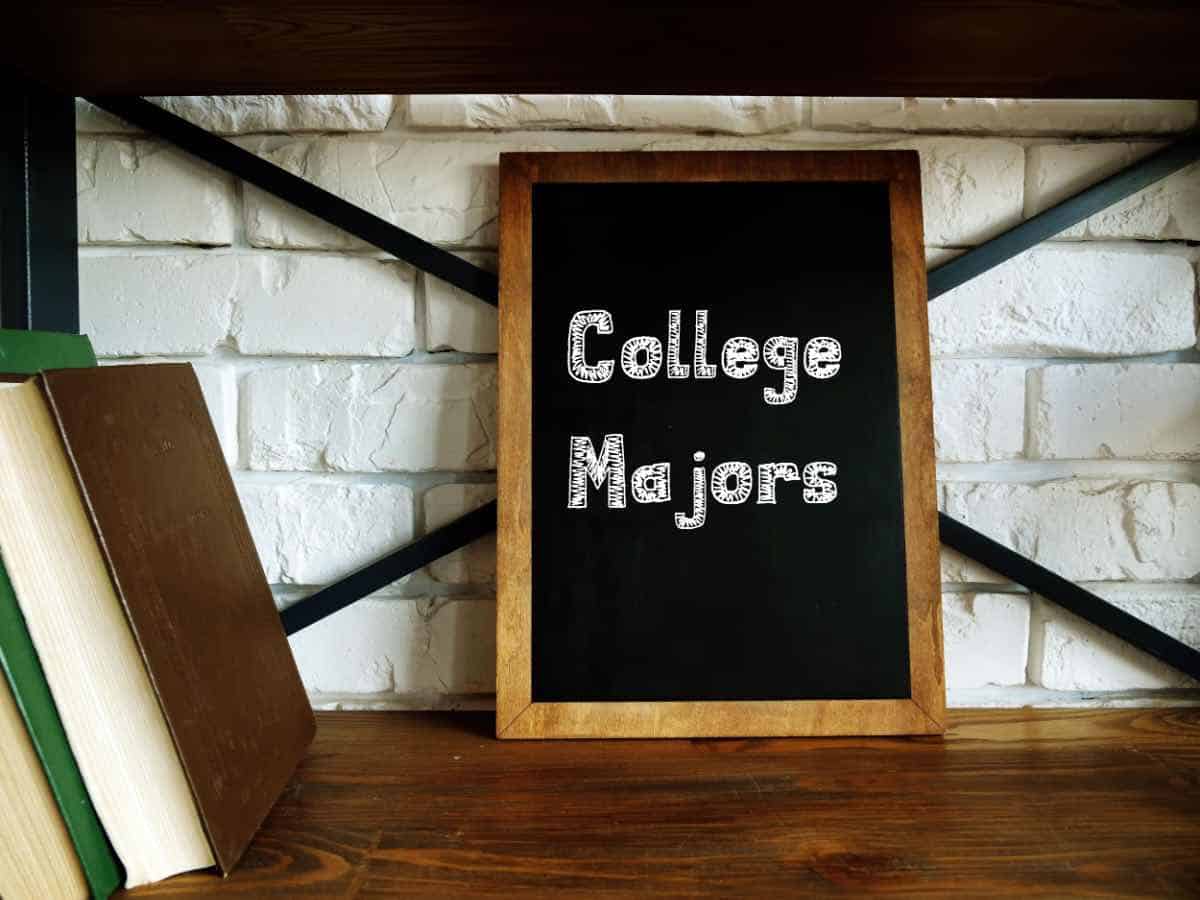 What is a Triple Major?
A triple major is characterized by the completion of the requirements for 3 separate disciplines of study when earning bachelor's degree. At its core, it involves taking more classes, although some courses in some of the majors may overlap. Triple majors may have to take 6 to 7 classes per semester instead of 4 to 5.
Before anything else, let's get this matter straight: a triple major is not the same as a triple degree.
Graduating with a triple degree means earning 3 different bachelor's degrees.
On the other hand, graduating with a triple major means getting your hands on just a single bachelor's degree.
Simply put, triple majoring is concentrating on 3 different disciplines of study.
The majors can be somewhat related to one another or completely different from each other — you can triple major in business majors like accounting, economics or marketing or in entirely unrelated ones such as engineering, psychology and interior design.
In any case, the areas you major in allow you to obtain the collective knowledge and skills from each, thus opening doors to plenty of career opportunities and even higher earning potential.
Whether or not triple majors will graduate later than undergraduate students with just 1 major will depend on factors such as the areas they are majoring in and the number of classes they are taking.
Whether or not they will have to spend more than single majors will depend, too, on the 3 chosen majors and how well students plan out their classes and manage their time.
What Percentage of College Students Triple Major?
Because of the many challenges posed by triple majoring, very few undergraduates dare give it a go. Generally speaking, no more than 1% of the population graduates conferred with a bachelor's degree earn a triple major.
At the University of Pennsylvania, for instance, less than 0.5% of undergraduate students are triple majoring.
Double majoring is doubly hard than single majoring.
Needless to say, triple majoring is triply hard than single majoring and 150% times harder than double majoring. The difficulty level, of course, can vary from one triple major to the next.
Still, the fact remains that not a lot of undergraduates dare give it a try.
It's exactly for this reason why triple majors can be quite rare no matter the college. As mentioned earlier, at UPenn, below 0.5% of students pursuing an undergraduate degree are triple majoring.
In 2019, there were only a total of 39 undergraduate students at Arizona State University who were working on 3 majors at once. The university says that there have been around 40 triple majors per year for the past few years.
That's equivalent to a tenth of 1% of the school's undergraduate population.
Meanwhile, at Amherst College, double majoring has become increasingly common, thanks to the open curriculum.
But it's not uncommon for some of its undergraduates to triple major, too.
As a matter of fact, the record for the most number of triple major students at Amherst in the past 3 decades plus was set by the class of 1994, where 16 of its bachelor's degree graduates left the campus with 3 majors each under their belt.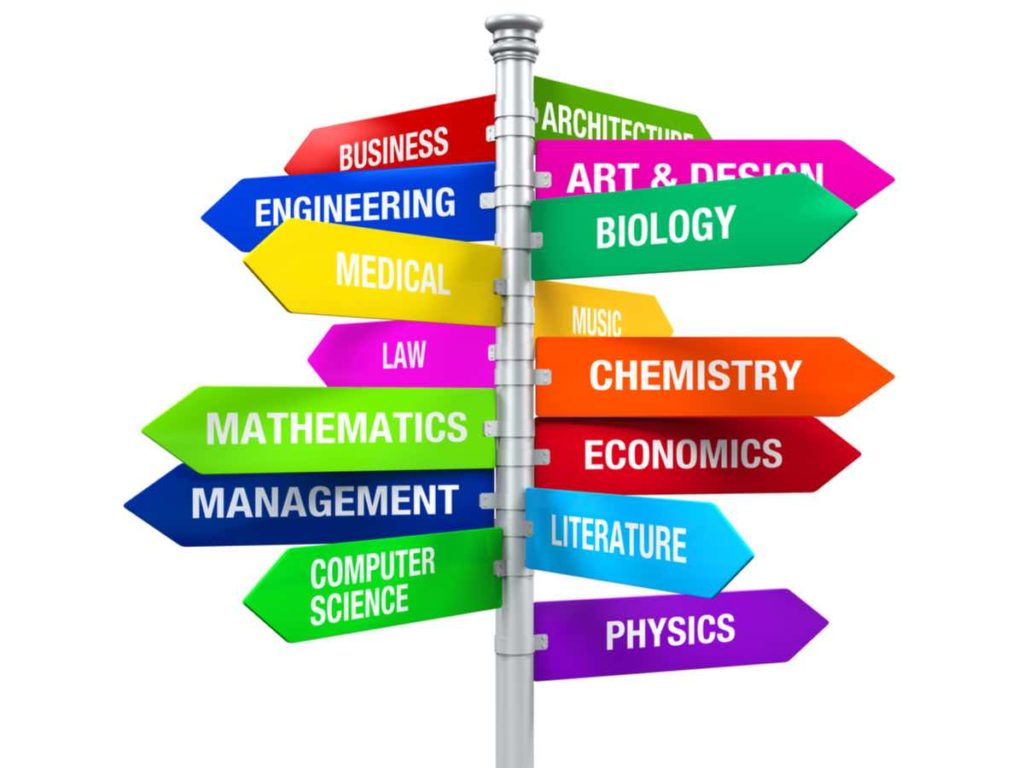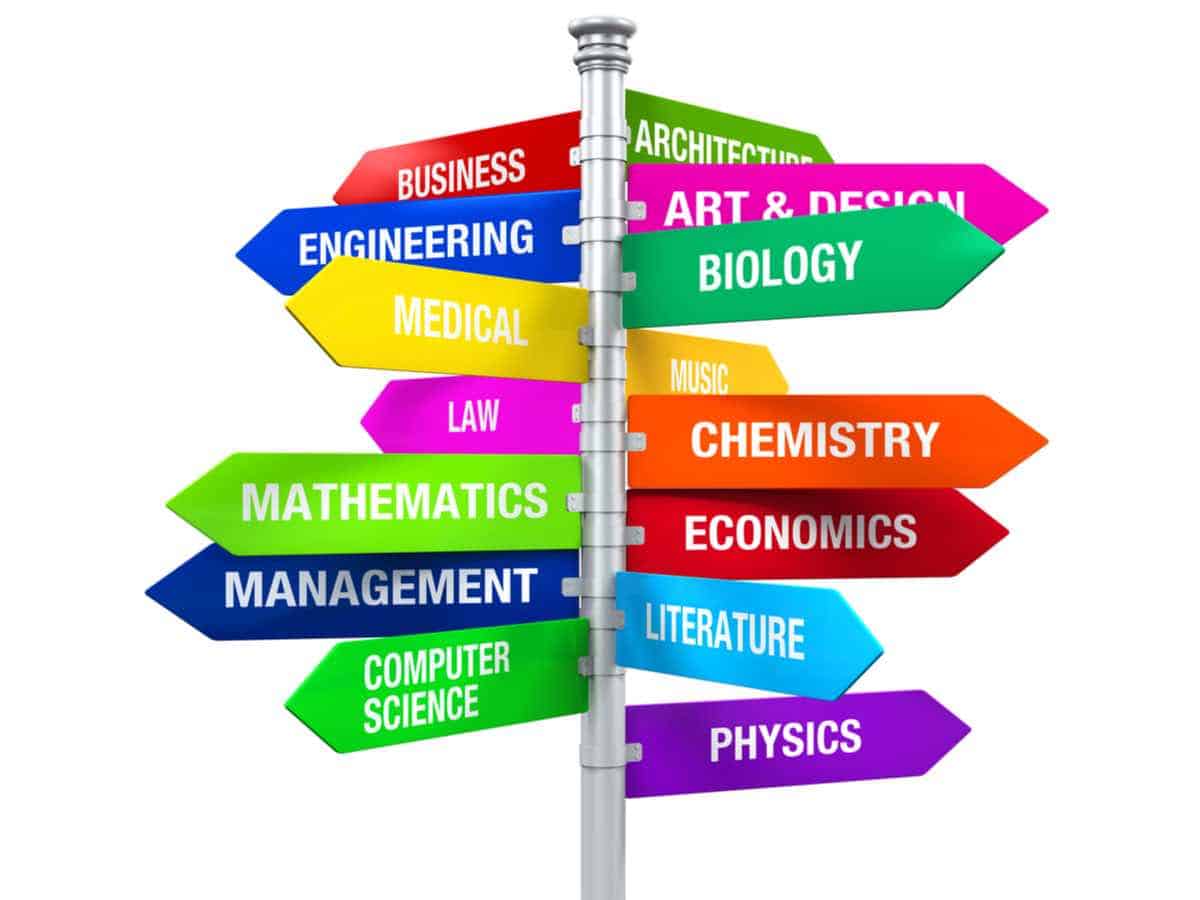 Is Triple Majoring More Expensive?
In most cases, having 3 majors at once is costlier than having one major. If a college charges per credit hour, then triple majoring will cost more. But if a college charges tuition per semester, then triple majoring may cost pretty much the same as single majoring as long as the student takes more classes per semester.
After earning your bachelor's degree, you can always return to college to earn another bachelor's degree.
Majoring in another disciple at another time is going to cost less than the first time you majored in something because you will no longer have to take general education courses — just the core ones.
But there's a cheaper way to go about this matter that allows you to save not only money but also time.
And it's none other than by majoring in more than just a single discipline. The same is true if you are planning on majoring in 3 disciplines in a single go. Well, depending on how the college charges its undergraduates.
Attending a college that charges students fixed tuition allows you to save a lot of money when triple majoring. That's because you can take extra classes to fulfill all major requirements at no additional costs.
Of course, the equation does not include expenses for additional school supplies for all your extra classes.
But it's a different story if the college where you want to triple major in charges attendees by the credit hour.
Naturally, because your college bill will be based on the number of classes you take, you will pay more as a triple major than you would as a single major. Needless to say, you should look into how a college asks for payment from its students.
Even if the institution charges its attendees tuition per semester, it doesn't mean right away that you won't be shelling out more money than usual — failure to plan carefully can wreak havoc on your budget.
For instance, majoring in 3 related disciplines may mean having overlap courses, which can minimize the number of classes you will need to take to graduate.
On the other hand, majoring in 3 entirely different disciplines may keep you from graduating within 4 years because of the sheer number of classes you will have to take.
It goes without saying that the longer you stay in college, the more money you need to spend on tuition.
Is a Triple Major Impressive?
While triple majoring can be demanding, triple majors can be in-demand, too, in numerous fields and industries, particularly interdisciplinary ones. College graduates with 3 majors, on paper, are more competitive applicants than those with just 1 major. The various hard and soft skills triple majors have can also impress employers.
It cannot be denied that completing 3 majors in 1 go is a remarkable feat.
I can't seem to find any research showing that triple majors can impress employers.
However, based on a study published by The Conversation in 2018, double majors fare better in the job market than their single major peers in that they have more innovative qualities, which makes them more marketable.
Compared to those who majored only in a single discipline, double majors tend to exhibit traits that make them innovators, which makes them more attractive to employers. And the said characteristics include:
Creative thinking
Networking skills
Persuasive communication
Risk-taking
Working on diverse teams
If college graduates who double majored were able to obtain the said innovative qualities for majoring in 2 disciplines instead of just 1 discipline, just imagine how much more innovators those who majored in 3 disciplines could be!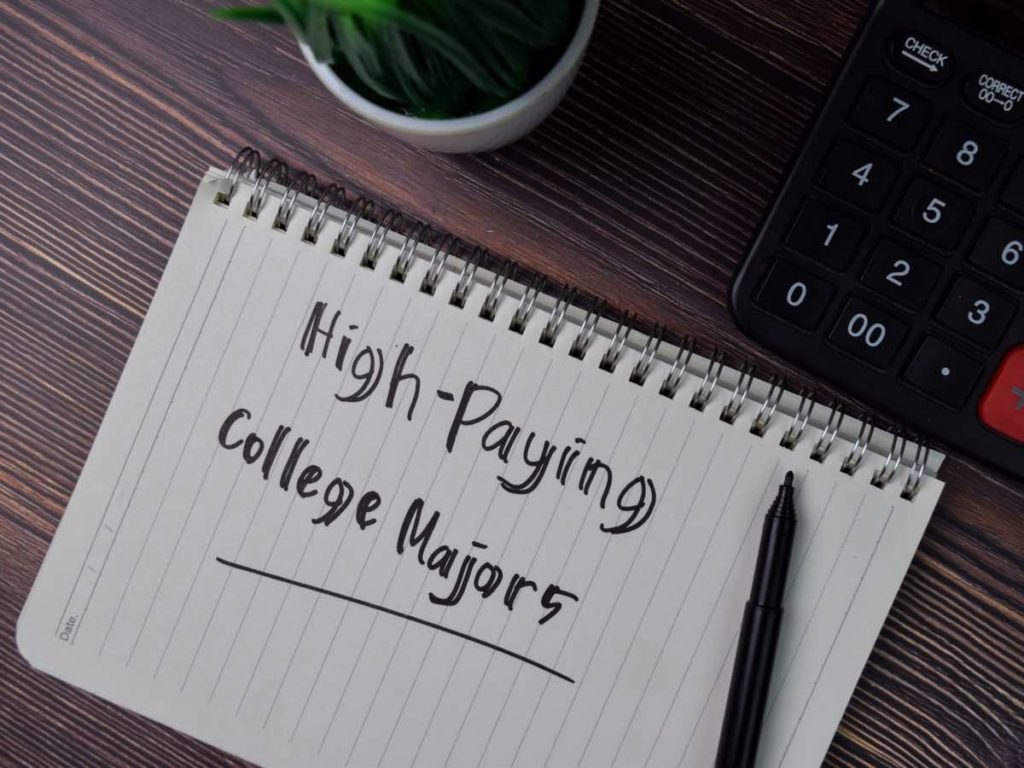 What is the Salary of Triple Majors?
Based on third-party submissions of salary figures, the average salary for employees with triple majors is $54,055 per year. The annual salary for triple majors can range from $25,575 to $114,248.
While triple majoring can increase career opportunities, it doesn't necessarily guarantee higher salaries than single majors.
It's true that having 3 majors allows you to specialize in 3 different disciplines.
While triple majoring can help increase your job market value, especially in this day and age when more and more jobs are increasingly becoming multidisciplinary, it doesn't allow you to hold 3 different jobs at the same time.
Due to this, it doesn't necessarily mean that graduating with 3 majors will guarantee a higher salary than bachelor's degree holders with only a single major — how much you will make per year as a triple major will still depend on various factors such as the job position, industry, employer, geographic location and work experience.
As mentioned earlier, the average annual salary of those with triple majors amounts to $54,055.
The lowest-paid 25% of triple majors make an average of $36,457 per year. On the other hand, the highest-paid 75% of triple majors make an average of $80,148 per year.
Whether you have 1 major or 2 or 3 of them, the amount of money you will make annually will depend on what job you hold as well as a bunch of other factors.
If the goal is to increase your earning potential, it's a good idea to work on 3 majors with at least 1 major known to be worth some of the highest paychecks in the land.
Here are the top 10 highest-paying majors:
Petroleum engineering: $85,000
Computer engineering: $80,000
Software engineering: $80,000
Systems engineering: $78,000
Nuclear engineering: $76,000
Aeronautical engineering: $75,500
Chemical engineering: $75,000
Electrical engineering: $75,000
Engineering technology: $75,000
Environmental engineering: $75,000
As you can see, STEM majors are some of the highest-paying majors around. It goes without saying that working on at least 1 STEM major as a triple major can help grant you access to jobs that tend to pay the most.
What are the Best Triple Major Combinations?
Prior to triple majoring, undergraduate students should consider their college and/or career plans.
Do they want to be in and out of college in no time as triple majors?
Do they want to have better job and salary prospects after graduation?
Are they uncertain as to which particular field or industry they wish to be in?
Generally speaking, the following are how typically good triple major combinations look:
Business administration, public health and economics
Computer information systems, accounting and business management
Communication, marketing and business administration
Environmental science, marine biology and oceanography
Fine arts, engineering and business administration
Foreign language, international relations and business
International politics, international business and economics
Law, accounting and business management
Philosophy, political science and economics
Psychology, criminal justice and human resources
But, as expected, which 3 majors work very well is on a case-to-case basis.
Closely related majors, for instance, usually have overlapping courses, which means that undergraduate students can earn a bachelor's degree with less time, work and money.
This makes it easier for them to penetrate a particular career of their choosing as they are armed with knowledge and competencies that bolster each other.
On the other hand, going for unrelated majors is ideal for students who would like to explore different interests and, ultimately, try different careers. However, they may have to spend more time and money in college.
Which 3 majors combine the best, therefore, will depend on what you want to do with your undergraduate degree.
Can You Quadruple Major in College?
Having 4 different majors is possible for undergraduate students. If triple majoring is harder than double majoring, which is harder than having just 1 major, quadruple majoring is unquestionably more challenging than having 3 majors. Careful planning is essential for quadruple majors to minimize resource expenditure.
I mentioned earlier that triple majors are a rare breed. Not a lot of undergraduates consider having 3 majors all at once because of the challenges that come with it, ranging from the time, cost to the amount of work needed.
Definitely, quadruple majors are rarer than triple majors.
To paint you a better picture, in 2018, there was only 1 undergraduate student at the University of Chicago who was working on 4 majors simultaneously.
Given that in that year, there were around 6,600 undergraduates attending U of Chicago, only 0.015% of the school's population were quadruple majoring.
Another example is Williams College, a private liberal arts college in Williamstown, Massachusetts, ranked #1 in National Liberal Arts Colleges by US News.
It was only in 2020, however, when the highly selective institution had its very first quadruple major.
Meanwhile, in the same year, Chapman University, a private research university in Orange, California, featured on its website an undergraduate student who majored in business, mathematics, philosophy and physics — plus a minor in economics.
The said Chapman quadruple major said that scheduling was something that made having 4 majors challenging, although he added that the institution's faculty members were accommodating and understanding of a quadruple major like him.
Triple majoring requires a lot of hard work as well as time-management and organizational skills. Needless to say, quadruple majoring is harder — you must really want to pull off this difficult but rewarding feat.
Which Colleges Allow Triple Majors?
Few colleges and universities permit undergraduates to triple major. Many of those who do allow students to triple major only if they meet certain eligibility requirements, such as meeting the minimum GPA or completing specific courses. Many institutions that allow triple majoring are prestigious and selective.
Thinking about triple majoring after seeing all the benefits mentioned above?
Make sure that the college you are about to attend allows its students to work on 3 different majors all at once because not all postsecondary schools out there make triple majoring possible for those who want to.
The following are just some of the institutions where you can triple major:
California State University. In 2020, Cal State Long Beach congratulated a student who graduated with a triple major in French, international studies, and philosophy and ended her last semester with a 3.63 GPA.
Dartmouth College. Students who are interested in triple majoring must submit major plans to each department and program. Needless to say, an undergraduate's desire to declare 3 majors is subject to approval.
Indiana University. Some of the requirements for triple majoring include taking at least 25 credit hours for each major and having a total of 3 advisors, 1 for each department in which they propose to study.
New Jersey Institute of Technology. In 2021, NJIT had its first-ever triple major graduate, who first majored in both applied mathematics and computer science and then later added history to the list.
Rhode Island College. It's possible to graduate with a triple major at Rhode Island in just 3 years, such as in the case of a first-generation student who majored in communications, management and marketing.
Rutgers University. A triple major student at Rutgers said that having 5 difficult classes and 1 easy class per semester let him declare his 2nd major in his sophomore year and his 3rd in the second semester of the same year.
UCLA. Students who may apply to declare a triple major should have a current and cumulative GPA of 2.0. They must also complete at least 2 upper-division courses as well as preparatory courses for all majors.
University of Florida. One of the rules to meet when triple majoring include choosing 3 areas of study that do not overlap extensively. It's also a must that at least 15 credits will be completed exclusively for each major.
University of Massachusetts. A student at the Commonwealth Honors College at UMass Amherst graduated in 2021 with a triple major in anthropology, biology and Spanish.
Wesleyan University. In 2012, a total of 11 senior students graduated, each completing 3 different majors. Most of them took more than 4 classes per semester and agreed that they basically did nothing but study.
So, Is a Triple Major Worth It?
Triple majoring is suited for undergraduate students who want to academically challenge themselves and get their hands on all the knowledge and competencies they can obtain from 3 different areas of study.
Needless to say, it's worth it for those who would like to have more career opportunities and higher earning potential.
But because it entails earning a single bachelor's degree while concentrating on 3 majors, you will have to devote plenty of your resources to your studies, at the expense, of course, of extracurriculars and social activities.
Although triple majoring can have a big payoff when it's time to start your professional career, it may keep you from fully enjoying your college career.
So, before you decide to triple major in college, remember to keep in mind everything that you have read in this post — knowing some of the most crucial matters about it allows you to determine whether or not triple majoring is worth it.
Read Next: 15 Good College Minors

Disclaimer: The views and opinions expressed in this article are those of the authors and do not necessarily represent those of the College Reality Check.