Is QuestBridge Scholarship Legit? Facts and Myths
You have probably heard QuestBridge coming out of the mouths of some of your brightest classmates who wish to apply to prestigious institutions whose sticker prices are way beyond their means. And now you may be wondering if this is a legit way to make your dream college experience come true.
QuestBridge is a legitimate non-profit organization that aims to connect low-income and first-generation students with elite colleges and universities, which, as of this writing, amount to 45. Since 1987, more than 30,000 finalists have been admitted into a partner institution through QuestBridge.
Thinking about applying for QuestBridge? Before you do so, read on.
Below, we will talk about everything you need to know before filling out the form that you can get online at no cost, from the requirements to meet, steps to apply and colleges and universities QuestBridge can match finalists with. After checking out this article, you will have a much better idea if you should give QuestBridge a go.
What are the Requirements to Qualify for QuestBridge?
Outstanding academic ability and financial challenges — these are the two single most important factors that can make a student qualify for QuestBridge. There are a few other things that QuestBridge looks for in an applicant, too. However, they are not necessarily strict requirements or cut-offs.
Before you apply to QuestBridge in order to get matched with a prestigious school you have always dreamed of attending, it's a must that you make sure that you are someone who is qualified.
If your GPA cannot impress but your family's income can, you are definitely NOT what QuestBridge wants.
Earlier, we mentioned the fact that the goal of QuestBridge is to get high-performing students from low-income families noticed by some elite institutions in the US that they are worthy to attend. Needless to say, you must be a student whose high school grades deserve accolades, and your family's financial status deserves assistance.
The following are the different characteristics that have made QuestBridge applicants in the previous years to be chosen as finalists and, ultimately, matched with their top-choice colleges and universities:
In the top 5% or top 10% of the high school class.
Have received mostly A's in some of the most challenging courses available.
Strong standardized test score (if the SAT or ACT was taken).
Household income of less than $65,000 per year for a family of four people.
Usually qualify for free or reduced-price lunch.
The first in the family to go to a four-year institution in the US.
Superb extracurricular achievements.
Have an unusually high level of family duties and responsibilities.
With a strong personal character.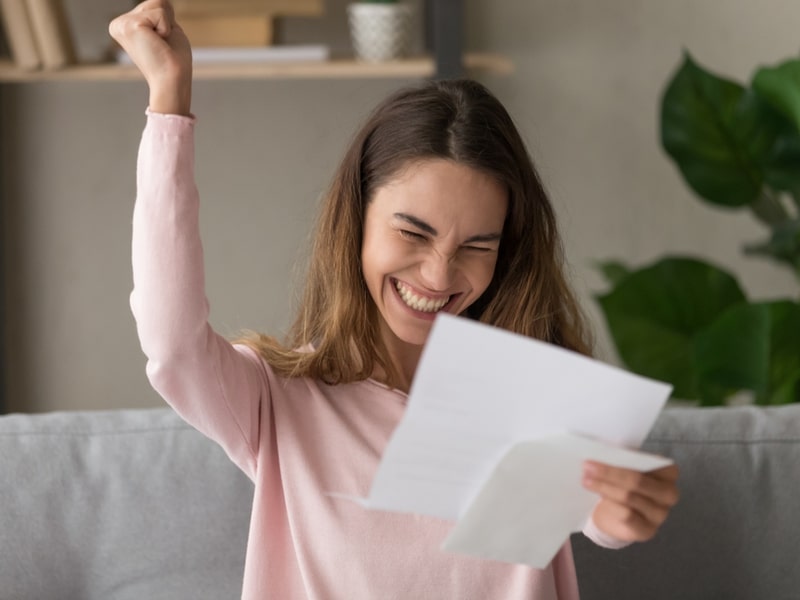 What are the Steps to Take to Apply for QuestBridge?
Filling out and submitting the National College Match application online is the first step to applying for QuestBridge. Providing the different requirements is a must, too. Some of the things that applicants need to submit are essays, short answers, recommendation letters and school report.
Just because you have a phenomenal high school GPA and your family isn't making enough per year doesn't mean that you are automatically one of the many students QuestBridge will select as finalists and match with partner schools.
For QuestBridge to be able to connect you with a prestigious school you can't afford, applying is a must.
When applying to colleges and universities in the US, you will have to use the Common App or Coalition App — some schools have their own application portal. But when it comes to applying for QuestBridge, you will have to use the National College Match application. It will also serve as your application to a partner college or university.
To make sure that your application for QuestBridge will go as smoothly as possible, check out the following steps you will have to take before your senior year of high school:
Complete the National College Match application, which is available online at no cost.
Write two essays — the personal essay is 800 words or less, while the topical essay is 500 words or less.
Provide answers to various QuestBridge questions using no more than 35 words.
Submit two recommendation letters from two different teachers of core academic courses.
Request for current high school transcript — official and unofficial are both accepted.
Submit optional standardized test score — SAT, ACT, AP, IB, Subject Tests and TOEFL scores are all accepted.
Ask the high school counselor to provide a school report (optional but highly recommended).
The deadline for submission of QuestBridge applications is usually late in September. Needless to say, applications that are submitted past the deadline will no longer be reviewed.
Late in October, the names of applicants chosen as finalists are announced. Finalists have to submit additional requirements that the colleges and universities they have chosen require.
Meanwhile, applicants who are not chosen as finalists and did not match with any college can apply again to their ranked (and additional schools) as Regular Decision.
Listen to the interview on "Who Cares About College" podcast with QuestBridge applicant, who was accepted to Stanford:
Which Schools are Partnered With QuestBridge?
Currently, QuestBridge is partnered with a total of 45 colleges and universities in the US. All of them are considered some of the top institutions in the country. According to QuestBridge itself, the partner schools are actively seeking high-performing students who are from low-income backgrounds.
As of the academic year 2019 to 2020, the National Center for Education Statistics (NCES) says that there were a total of 3,982 degree-granting institutions for higher education in the land.
Only 1.13% of those are partners with QuestBridge, which means that the options are very limited.
But what's so amazing about QuestBridge is that partner schools are some of the most elite in the US, including the Ivy Leagues. Well, almost all of the Ivy League schools — Cornell University and Harvard University are not QuestBridge partner schools as these two top-notch schools prefer to pursue socioeconomic diversity in their own way.
The following are the 45 prestigious college and university partners of QuestBridge:
Amherst College
Boston College
Boston University
Brown University
California Institute of Technology
Carleton College
Claremont McKenna College
Colby College
Colgate University
Colorado College
Columbia University
Dartmouth College
Davidson College
Denison University
Duke University
Emory University
Grinnell College
Hamilton College
Haverford College
Macalester College
Massachusetts Institute of Technology
Northwestern University
Oberlin College
Pomona College
Princeton University
Rice University
Stanford University
Swarthmore College
Tufts University
University of Chicago
University of Notre Dame
University of Pennsylvania
University of Southern California
Vanderbilt University
Washington University in St. Louis
Washington and Lee University
Wesleyan University
Williams College
Yale University
Just Before You Apply for QuestBridge
Not everyone can get an acceptance letter from the Ivy Leagues and other prestigious colleges and universities in the US. Similarly, not everyone who dreams of attending elite schools but can't afford them can qualify for QuestBridge.
If you would like to be matched to your choice of prominent schools through QuestBridge, you should be a high-performing student. But that's not enough — you should also be from a low-income family. Failure to be one of the brightest and poorest students in the land can keep you from being a QuestBridge finalist.
There is no denying that QuestBridge is legit. As a matter of fact, since it was established, QuestBridge has already helped more than 30,000 students gain admissions into schools where their academic profile fits but not their pockets. However, QuestBridge is only legit for people who qualify for it.
Related Questions
How does QuestBridge determine finalists?
QuestBridge determines finalists according to two very important factors. They are none other than academic achievements and financial need. Afterward, QuestBridge matches finalists with the institutions that are placed the highest on their respective college lists that would like to accept them.
Do all QuestBridge finalists get matched?
Not all QuestBridge finalists get matched. For instance, based on 2020 data, 6,885 finalists were chosen among the 18,500 applicants. Of the finalists, only 1,464 (21%) were Match Scholarship recipients and only 2,000 (29%) were admitted to their chosen institutions via QuestBridge Regular Decision.

Disclaimer: The views and opinions expressed in this article are those of the authors and do not necessarily represent those of the College Reality Check.