Expensive Country, Free College: Norway's Unique Offer
More than 15,000 international students are enrolled in colleges and universities in Norway. Popular for its wildlife and northern lights, the Scandinavian country is also known for its exorbitant living costs.
But just what's drawing many degree-seeking students toward it? Is college free in Norway?
Norway, just like many countries in Europe, offers tuition-free colleges. Most government-funded institutions do not charge domestic and international students any tuition fees. However, attendees need to take care of living expenses, which can be high, although there are many funding options available.
You can have a one-of-a-kind Norwegian college experience. The location is beautiful and safe. Virtually every Norwegian speaks English and is known to be laid-back and tolerant.
Importantly, there's free education for those who dream of becoming bachelor's degree holders.
Read Also: 10 Reasons Why College Should Be Free
But before you put the name of a school in Norway at the top of your college list, read on — especially if you're from a low-income family and you don't want to spend decades paying off educational loans.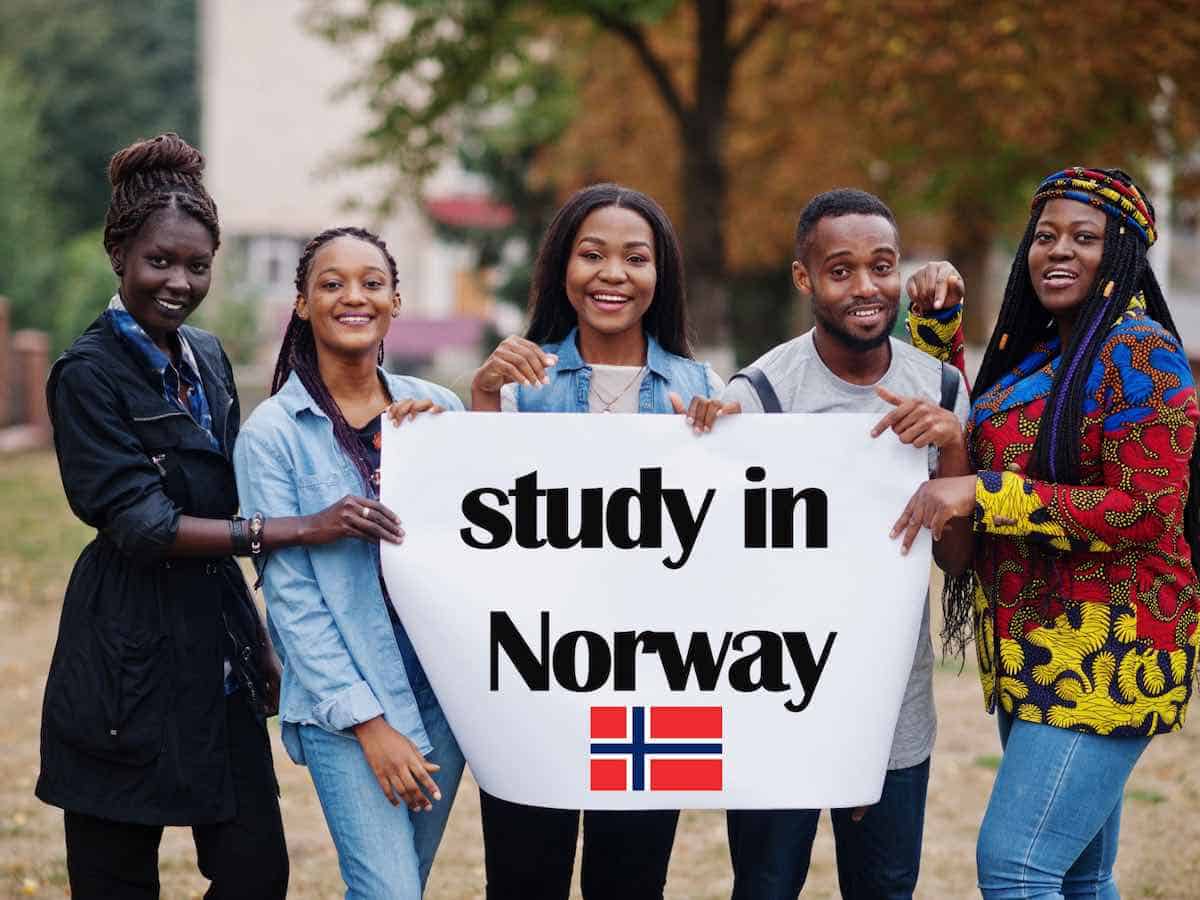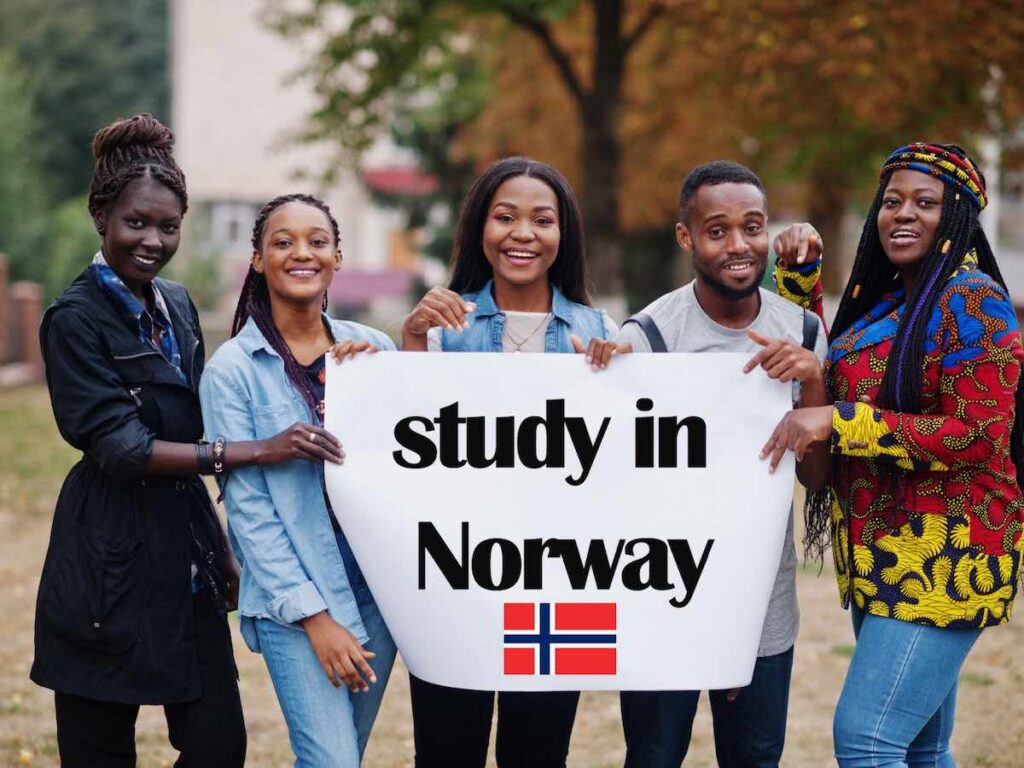 What are Tuition-Free Colleges in Norway?
The vast majority of institutions of higher education that obtain funding from the Norwegian government do not charge students any tuition fees. They include not only Norway and EU citizens but also students from elsewhere, including the US.
However, other college-related expenses do not come free of charge.
According to a report by Free Apply, which touts itself as the world's largest university catalog, there are a total of more than 800 study programs offered by a total of 49 degree-granting schools found in Norway.
The majority of those institutions are public schools, including specialized universities.
Because public Norwegian colleges and universities are tuition-free for all, international students on a tight budget have plenty of opportunities to earn a bachelor's degree cheaper.
But it's important to note that they will still have to pay student fees as well as shoulder other expenditures that have something to do with postsecondary education.
On average, student fees at public academic institutions in Norway can range anywhere from 325 NOK to 650 NOK, which is equivalent to around 30 EUR to 60 EUR or $33 to $66.
Student fees come with several benefits including:
Camus health services
Counseling
Access to educational and sports facilities
Discounted prices for public transportation and cultural activities
Living costs, which are known to be steep in Norway, have to be footed by international students, too.
The following is a table showing you some Norwegian colleges and universities that are tuition-free for all students as well as the estimated percentages of international students on their respective campuses:
| University | Percentage of International Students |
| --- | --- |
| Nord University | 2% |
| Norwegian University of Life Sciences | 17% |
| Ostfold University College | 5% |
| University Centre in Svalbard | 50% |
| University of Agder | 4% |
| University of Bergen | 11% |
| University of Oslo | 13% |
| University of Stavanger | 13% |
| University of Tromso | 10% |
Top Universities in Norway
Needless to say, private colleges and universities in Norway are not tuition-free.
Tuition costs at privately owned Norwegian institutions of higher education usually range from 76,180 NOK to 206,760 NOK (or about 7,000 EUR to 19,000 EUR or around $7,700 to $21,000). Still, generally speaking, private Norwegian colleges are cheaper than US ones.
Based on recent data by the Education Data Initiative, the average tuition cost at 4-year public institutions in the US range from $9,377 (for in-state students) to $27,091 (for out-of-state students).
Tuition at American public colleges can be 18% to 22% more expensive than at Norwegian private colleges!
Are There Scholarships for International Students in Norway?
International students attending free colleges in Norway have various scholarship opportunities. Many available ones cover numerous college-related costs other than tuition, which, in most instances, is paid for by the Norwegian government, including living costs which can be exorbitant in the Nordic country.
Even if your target is to get into a Norwegian college or university where there's zero tuition, it's always a smart move to look into scholarships that can help you take care of the rest of college costs with financial ease.
Some scholarships are from academic institutions themselves, while others are from the Norwegian government.
The Norway-America Association, for instance, is a collaboration between Norway and the US to provide funding for Americans invited to fly to the Scandinavian country in order to study. However, students who are planning on working on a postgraduate degree are the only ones eligible to apply for the said scholarship program.
International students who intend to become undergraduate or graduate students in Norway may apply for the Erasmus+ scholarship program.
While popular and competitive, it's important for both your home and target schools to have the Erasmus Charter for Higher Education (ECHE) for you to be able to qualify.
And speaking of which, it's not unlikely for the free Norwegian college you are planning on shortlisting to offer institutional scholarships — you might want to look into the matter as you research the school.
Can International Students Work in Norway?
Before anything else, let's get one very important matter out there: if you are a non-EU resident and planning on studying in Norway for longer than 3 months, you must apply for a study permit.
As the name suggests, it's something that will allow you to attend school in the country legally.
However, that's not the only thing that a study permit will make it possible for you to do without having a brush with the law — it will also enable you to take up a job while working on an undergraduate degree in the Norwegian country, especially if you need to supplement your free tuition program and scholarship.
But prior to applying for a student permit to be a student as well as a working student in Norway, it's crucial to keep in mind that it will only allow you to work part-time for up to 20 hours every week.
So, is it hard for international students to get part-time jobs in Norway?
While it's true that, as mentioned early on in this post, most Norwegians speak English, some employers still prefer to hire students from outside of the country who can speak the official language even at a beginner level.
There are, however, some jobs that do not necessarily require neither fluency in nor speaking Norwegian.
Some of the most common ones have something to do with tourism such as hotels and restaurants as many tourists pay Norway a visit all year round — in 2020, for instance, tourism generated about 4.6% of the country's gross domestic product (GDP).
Just Before You Fly to Study in Norway
Many international students establish their college careers in Norway because it's one of the many European countries with free-tuition degree programs for attendees of government-funded public institutions of higher education.
And it's not just any free college that Norway has — it offers free college to EU and non-EU citizens alike.
But it's important to note that other college-related expenditures have to be shouldered by students from outside Norway, including the cost of living, which is known to be on the steep side of things.
Luckily for international students from low-income backgrounds, there are various scholarships and part-time work opportunities available for them alongside tuition-free public postsecondary education.
Related Questions
How long does it take to earn a bachelor's degree in Norway?
At Norwegian colleges and universities, it usually takes undergraduate students to complete a bachelor's degree program in just 3 years. That's because Norway schools follow the Bologna Process, which consists of a bachelor's awarded after 3 years and a master's after 2 more years.
Is it hard to get into Norwegian colleges and universities?
Especially if you are looking to take advantage of the free-tuition education Norway offers, you will have to prove you are more worthy of it than other international students. In numerous instances, applicants will have to meet certain academic and, at times, language requirements.
Read Next: How Does Free College Work Outside the US

Disclaimer: The views and opinions expressed in this article are those of the authors and do not necessarily represent those of the College Reality Check.