14 Fun Facts About College Admissions
There is no denying that applying to colleges and universities is arguably one of the most stressful moments in the lives of high schoolers. And nothing can be more menacing than waiting for those admissions decisions to come.
But college admissions can be fun and exciting, too, if you check out some surprising stuff about it.
Whether you are about to start building your college list or you are simply waiting to hear back from the institutions you applied to, now is not the right time to stop reading. In this post, you will find 14 of the most amusing, shocking, unbelievable and sometimes creepy facts on college admissions.
So, without further ado, let's start lowering the levels of stress hormones coursing through your bloodstream!
This girl got accepted to more than 100 colleges
Most college-bound high schoolers worry about not getting an acceptance letter from any of the schools on their college list. But then there are also those who fret about which among the tons of college offers they will go for.
Case in point: Jasmine Harrison, a 17-year-old teener from North Carolina.
Believe it or not, she got accepted to a total of 113 colleges and universities across the country! But she ended up choosing an in-state institution, Bennett College, where she majored in biology.
So, how did she manage to apply to lots and lots of schools? By using multiple college applications systems such as the Common Black College and Common app as well as via the College Foundation of North Carolina College Application Month, which she used in order to apply to all schools in the Tar Heel State free of charge.
Being smart also helped her get lots of acceptance letters — she had three full-ride scholarship offers, after all.
Costco essay got her accepted to 5 Ivy Leagues
Want to gain admission to some of the most prestigious and selective colleges and universities in the land? Then take the admissions requirements, such as the supplemental essay, very seriously.
Or not, if you want to receive an offer from an Ivy League school.
Back in 2016, Brittany Stinson talked about how visiting Costco has impacted her life in her supplemental essay, which she submitted to a bunch of institutions. It didn't take long before she received an acceptance letter from Yale University, Columbia University, Cornell University, Dartmouth College and the University of Pennsylvania.
As if that's not enough, she also got an offer to enroll at Stanford University, which may not be an Ivy League but just as elite as the big eight — US News ranks it #6 in National Universities.
Related Post: How Colleges Game US News Ranking System
Making her supplemental essay a winner is that it was likable and well-written.
But because supplemental essays are not the only things considered by admissions officers at competitive colleges and universities, the fact that Jasmine was bright helped her get into them — she was first in her class every year in high school and also took astrophysics and science writing courses through the MIT STEM program.
This short question tells you to hashtag yourself
Some short answer questions can be hard, while others can be easy.
But then there are also short answer questions that are too simple that they can be complicated to answer.
One very good example is this particular question that the University of Southern California, which US News ranks #27 in National Universities, has been dishing out since 2017: hashtag to describe yourself.
Hopefuls are asked to allow the admissions officers to get to know them so much better with a simple hashtag, just like they would on social media such as Twitter and Instagram.
You can either be #Straightforward or choose to be #CunningAsACartloadOfMonkeys.
It goes without saying that, should you decide to opt for this short answer question, you have no other choice but to keep your answer short and simple. Many agree, too, that it's a great opportunity for you to be as funny and quirky as you possibly can. But then there are also those that advise against picking this particular short answer question.
Almost all buildings in this college have ghosts
When building a college list, graduating high schoolers who prefer a small-town college experience should consider campus size and location. Meanwhile, those who are not that confident with their application should take into account acceptance rates. The cost of attendance, needless to say, should be kept in mind by low-income students.
And those who believe in the paranormal should check out just how haunted a school is.
Many listings of the most haunted US colleges and universities agree that Ohio University, which is a public research university located in Athens, Ohio, is the most haunted of the bunch.
Established way back in 1804, which makes it the oldest university in the state, it is said that there is at least one spooky ghost associated with nearly all of the buildings on its campus. As a matter of fact, an entire girls' basketball team that was killed in a bus accident is said to make its presence known in Ohio University's Washington Hall.
Some colleges require applicants to send headshots
It's common knowledge that admissions officers, particularly those at colleges and universities with a holistic admissions policy, consider an assortment of academic and non-academic factors to get to know applicants better.
Believe it or not, some institutions or programs require aspirants to send headshots.
In a thread on an online forum for pre-med students, for instance, a participant asked just what sort of headshot he should send with his application to the George Washington University (GWU), which asked the individual to provide a photo of himself.
A different participant suggested submitting a snapshot via email, as seen in another thread about GWU.
It's also not uncommon for a headshot to be a part of the requirements when applying to certain programs such as art and design where students have to provide a professional portfolio.
This major is the most popular in 50% of states
There was once a website that came up with a list of college majors that consisted of more than 1,800 entries. There are actually more majors — the site included only those that it was able to profile.
Of all the thousands of majors around, the most popular is business.
According to the latest study conducted by bold.org, which is an organization that accepts as well as hands out scholarships to international students studying in the US, business is the most popular major in the following 27 states:
Arizona
California
Colorado
Connecticut
Florida
Georgia
Hawaii
Idaho
Illinois
Iowa
Kansas
Maryland
Massachusetts
Michigan
Minnesota
Nebraska
New Hampshire
New Jersey
New York
North Carolina
Oregon
Pennsylvania
Rhode Island
Texas
Utah
Virginia
Washington
The second most popular major in the land, meanwhile, is nursing, which is sitting at the top of the college major lists of undergraduate students in 21 states.
Other top college majors are psychology, computer science, chemistry, biological sciences and education.
On the other hand, this is the least chosen major
While there are popular college majors, there are also unpopular ones.
Leading the list of the least picked major among undergraduate students is legal professions and studies. As a matter of fact, because it's so shunned by many degree-seeking students, only 0.2% of all bachelor's degree graduates in the country in the academic year 2018 to 2019 majored in it.
There are a handful of probable reasons for such. For one, since legal professions and studies is a multidisciplinary major, perhaps students would much rather opt for an alternative that allows them to specialize in one area.
And the major could also be attributed to law school, which, as everybody knows, isn't cheap.
Other entries in the said unpopular lists of college majors are (in the following order): communication technologies, transportation and materials moving, and area, ethnic, cultural, gender and group studies.
What's common among these majors is that they are all technical, which can easily intimidate a number of students.
Eating helps to bounce back from college rejection
For a degree-seeking student who wants nothing but to be able to complete a program at his or her dream school, nothing can be more devastating than getting a rejection letter.
However, failure to obtain an offer to enroll in your top-choice school isn't the end of your academic and, ultimately, career goals. You can always embrace the schools that have accepted you. Or you may consider other options such as attending an online college or taking a gap year. In any case, it's important to bear in mind that there's hope.
Ice cream — it's something you may eat in order to beat the blues due to a rejection letter.
According to a news article from the American Heart Association, having ice cream supplies the brain with tryptophan, which is an amino acid that helps the body produce the happy hormone called serotonin. Besides ice cream, other treats that contain high amounts of carbohydrates also work really well.
But since ice cream and other high-carb foods are not the healthiest, one should also consider adding whole grains and fish to the diet as they contain protein and healthy fat, all of which are good for the brain and mood.
Almost zero admissions appeals are successful
Once your mood has been lifted by some ice cream, there's a step that you may take if you feel that you don't deserve to get denied by your most favorite institution: write an admissions appeal.
As the name suggests, an admissions appeal is a letter asking admissions officers to reconsider their decision.
Besides making sure that the admissions appeal letter is well-written, there are a few other rules you have to check before you attempt to compose one. First, see to it that the concerned college or university actually accepts admissions appeals. Second, determine the provided timeline to appeal the admissions outcome.
But here's the most important thing to keep in mind when it comes to admissions appeals: the probability that admissions officers will take back a rejection letter is just around 1% to 2%.
At the University of California – Berkeley, the chances of winning an admissions appeal are slightly higher — 3% to 5%. As a matter of fact, the public land-grant research university, which is ranked #22 in National Universities by US News, admits that it has accepted up to 8% of transfer student appeals in the past three admissions cycles.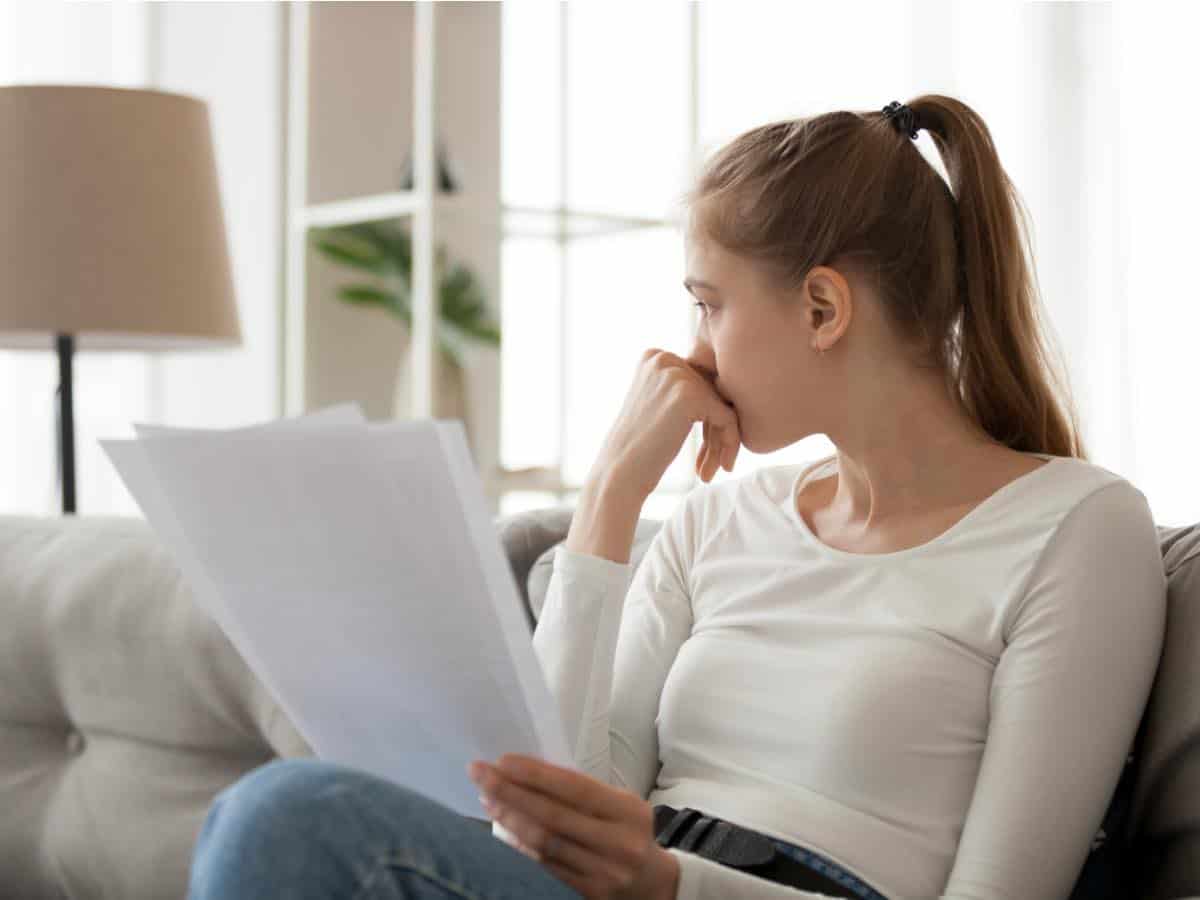 Colleges rescind admission offers more often than you think
Better think again if you believe that an acceptance letter from your top-choice school is final and binding.
It may not happen all the time, but it does happen — colleges sometimes take back an offer to enroll if they deem that the recipients are no longer as promising as in their applications.
According to the most recent report on revoked acceptances published by the National Association of College Admission Counseling (NACAC), up to 21% of colleges and universities say that they have revoked an admissions offer. The said report also reveals that each participating institution averages 10 rescinded offers.
The following are the top reasons why admissions officers revoke acceptance letters:
Low grades. It's not uncommon for senior high school students to suffer from what's referred to as senioritis — up to 65% of all withdrawn offers are due to a decline in performance.
Disciplinary concerns. Incidents ranging anywhere from cheating during a major exam to breaking the law constitute about 35% of admissions revocations by institutions of higher education in the country.
Falsified information. A college is likely to replace your acceptance letter with a rejection letter the minute it discovers that you lied in your application — as much as 29% of colleges do.
Students include silly things in their apps all the time
Earlier, we mentioned the fact that some colleges and programs require students to include snapshots of themselves in their applications. Well, many applicants will do anything and everything necessary in order to get an often elusive acceptance letter, even if it means sending all kinds of ridiculous stuff to the admissions office.
An article on Insider says that an applicant to a law school sent a shoe with a note saying "now I have a foot in the door." Then an applicant to another school sent a self-published book that really smelled.
Sometimes, it's not the things that students send with their applications but what they write on them.
For instance, one applicant once bragged that he or she can tell a woman's bra size with just a simple glance. Another said that he should be admitted to the institution, a law school, for being the recipient of many lawsuits.
And then there's one who was so desperate to impress the admissions officers that the individual said that he or she has a 95 GPA.
3 out of 4 applicants get into their top-choice schools
Worried that the colleges that will admit you are those found at the bottom of your list? Fret not!
Based on the most recent annual survey conducted by the Higher Education Research Institute (HERI) at the University of California – Los Angeles (UCLA), up to 76% of first-time, first-year college applicants are accepted by their first-choice colleges. The said number, the survey adds, hasn't changed since 2007.
The moral lesson is that for as long as you keep your college list realistic, your chances of receiving an acceptance letter from your top-choice school can be quite high.
So, before starting the actual application process, check that your college list has a healthy balance of dream, target and safety schools in order to increase admissions odds and decrease unnecessary frustration. The more balanced your college list is, the more you can rest assured that one of them, which can be your top-choice school, will accept you.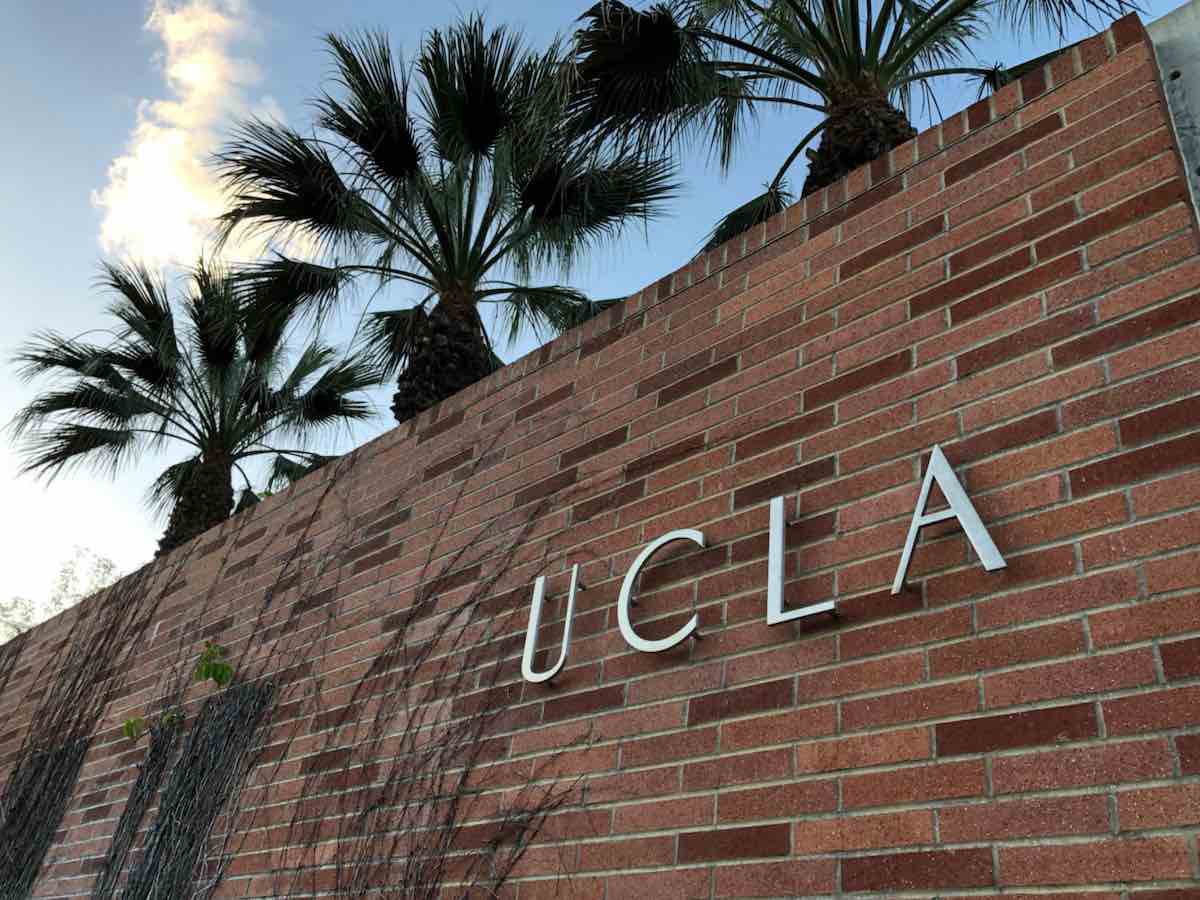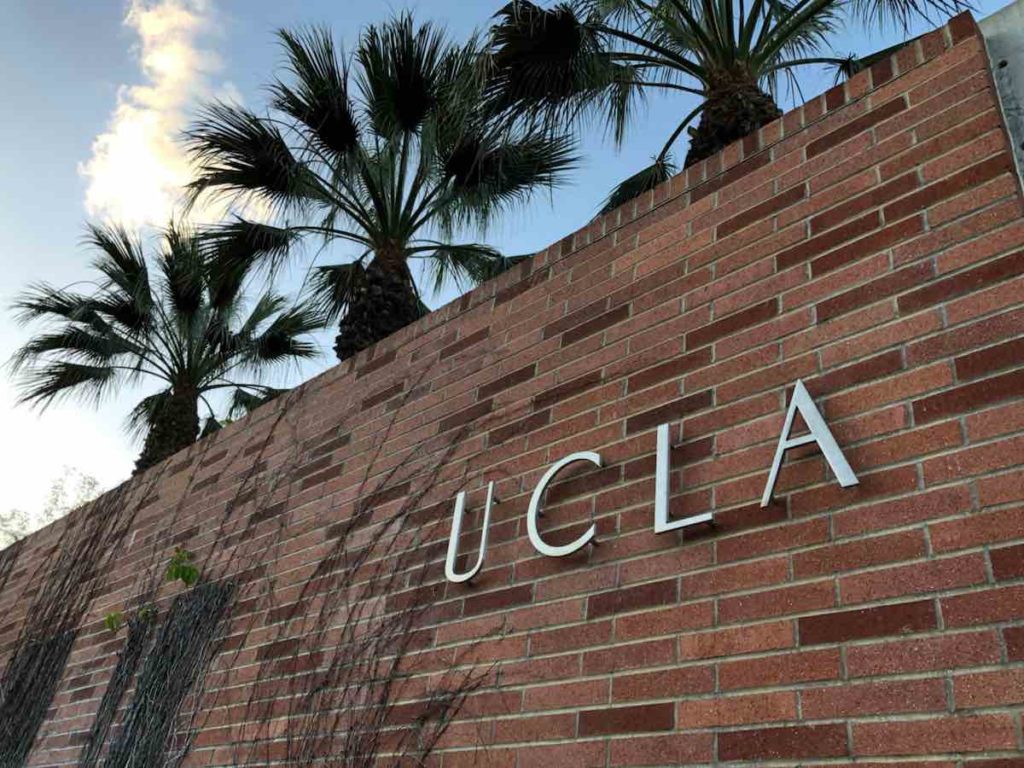 This institution receives the most applicants per year
Based on a report by the Pew Research Center, which is a Washington, DC-based non-partisan think tank, more than 10 million applications are sent to US colleges and universities each year.
In 2019, as many as 102,225 of those alone went to UCLA.
Ranked #20 in National Universities by US News as well as #1 in both Top Public Universities in America and Top Public Universities in California by Niche, UCLA has been getting the most number of applications in the US for the past 17 years. As a matter of fact, in 2017, it became the very first US institution to get over 100,000 freshmen applications.
UCLA has an acceptance rate of 14%, which makes it one of the most selective universities in the nation. Some of its most popular majors include biology, computer science, economics, history, political science and sociology.
Showing you know the college like the back of your hand can increase admissions chances — sometimes
At most colleges and universities, admissions officers prefer sending acceptance letters to students who are seriously excited to attend. That's because they are the ones who are very much likely to enroll, get high grades, and actually stay around until their chosen degrees are conferred upon them.
And this is why demonstrated interest is a non-academic factor taken into account at some schools with a holistic admissions process, as stated on their websites themselves or the Common Data Set (CDS).
Demonstrated interest can come in many different forms such as:
Taking a campus tour
Requesting to undergo the optional interview
Participating in social media
Talking about the school in the personal essays
Getting in touch with the admissions office
Applying early decision or early action
But it's important to note that not all institutions take demonstrated interest into account. Harvard and the rest of the Ivy League schools, for instance, do not care about it as they are well aware of the fact that, given their ridiculously low acceptance rates, those who dare apply to them seriously consider enrolling if accepted.

Disclaimer: The views and opinions expressed in this article are those of the authors and do not necessarily represent those of the College Reality Check.