Is LeTourneau University a Good School?
You might have heard that LeTourneau University (LETU) is a Christian institution. As an adult learner or a graduating high schooler who wants to study non-traditionally, you might be wondering, too, if the online degree from it will be respected by employers in general and not only those within the Christian community.
LeTourneau University is a good school for adult learners who want to earn an online degree in fields such as business, engineering and liberal arts. It's also a suitable institution for degree-seeking students who prefer higher education within the framework of a Christian perspective of the world.
Related Article: Best online colleges
Should you send an application to LETU online? Keep reading this post.
By the time you get to the concluding paragraph, you will have a much better idea of whether this is the online school for you or something else that's non-sectarian.
LeTourneau University Accreditation
LeTourneau University is a legitimate online school that confers legitimate degrees. So, in other words, it's not a diploma mill. LETU online can be trusted because it's accredited by the Southern Association of Colleges and Schools Commission on Colleges (SACSCOC) to award associate, bachelor's and master's degrees.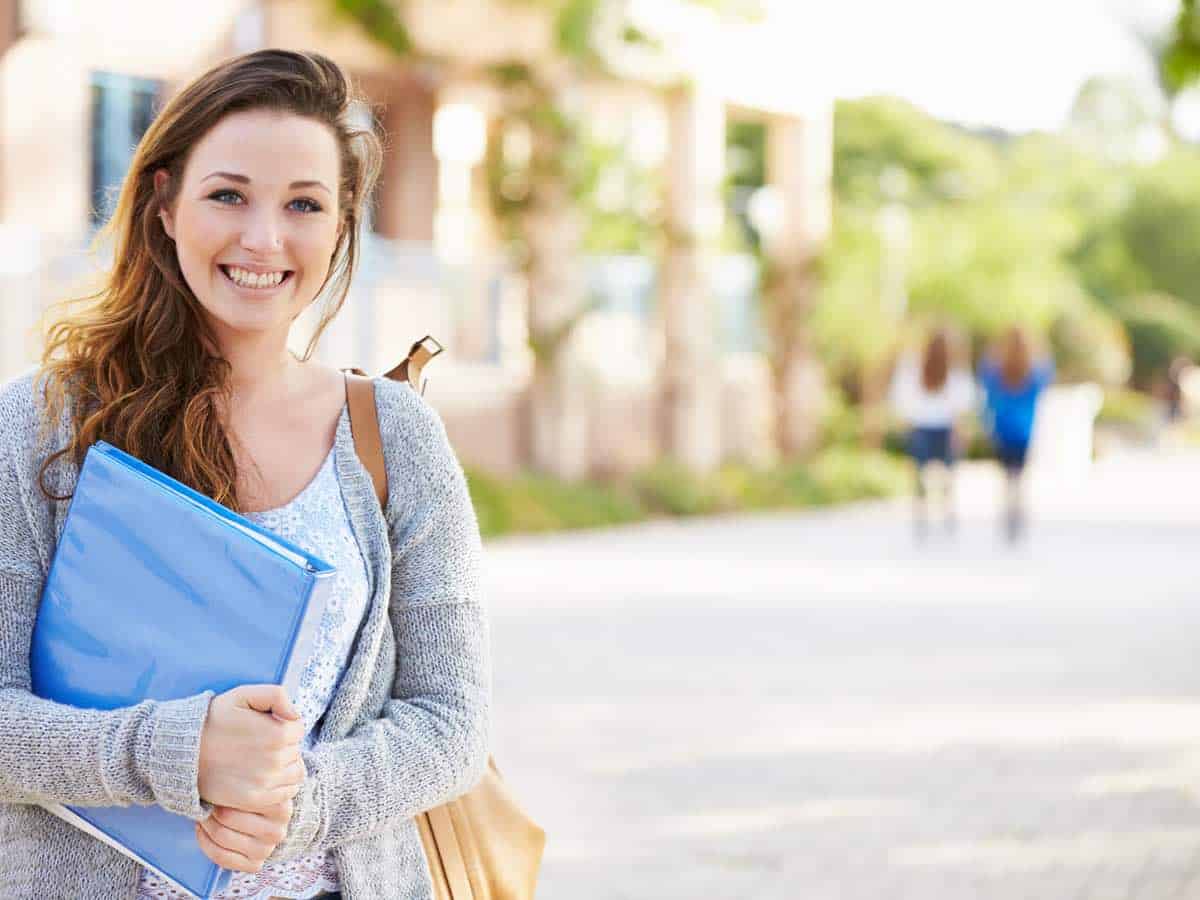 Most non-traditional students have jobs to do or families to look after, which is why attending on-campus classes is not only inconvenient but also, in most instances, extremely challenging.
It's a good thing that the internet has made it possible for adult learners to earn college degrees online.
Unfortunately, the very same technology has also given birth to diploma mills — online sites that provide degrees in exchange for a credit card number. The problem with the degrees they award is that they don't mean anything. Needless to say, employers, especially after doing research, will not accept and honor them.
At LeTourneau University, you can rest assured that the degree you will earn is legitimate. That's because the online school is accredited by an agency recognized by the US Department of Education and the Council for Higher Education Accreditation (CHEA). Diploma mills, on the other hand, do not have recognized accreditations.
The accreditor of LETU, which is SACSCOC, is a regional accrediting agency. This means that the online school has regional accreditation, which is considered a more competitive type of accreditation than national accreditation.
Easy transfer of credits — this is one of the many perks that come with going to a regionally accredited school.
What is LeTourneau University Known For?
LeTourneau University is known for offering a variety of theology- and vocation-related programs. While all of them are available on-campus through the LeTourneau University School of Theology and Vocation, only a few are available online. LETU, as other colleges and universities, also offer more traditional programs.
Refrain from assuming that the likes of biblical and theological studies are the only degrees that one can earn from an interdenominational Christ-centered institution like LeTourneau University.
If truth be told, as of this writing, there are more than 140 undergraduate programs available at LETU that prepare students for attaining success in various areas, including nursing, engineering, business, psychology and, of course, those that perfectly suit degree-seeking students who see their future work as a holy calling.
There are also graduate degrees available, ranging from education, business administration to counseling.
At LeTourneau University, undergraduate students can choose from a total of more than 40 majors within seven broad fields of study.
Some of the most popular majors at LETU online include:
Business
Mechanical Engineering
Aeronautics and Aviation Technology
Elementary Education
Liberal Arts and Humanities
Human Services
Psychology
Nursing
Healthcare Management
Because LeTourneau University is, first and foremost, a Christian University, the following programs of study are also available by means of the LeTourneau University School of Theology and Vocation:
Scripture and Theology
Theological Studies
Theology Minor
Christian Ministry
Christian Ministry Minor
Youth Ministry Minor
Biblical Studies and Ministry
Biblical Studies Minor
Biblical Languages Minor
Cross-Cultural Studies Minor
Philosophy and Ethics Minor
Unfortunately, only a handful of the programs are available for LETU students attending its online campus. They are BS in Scripture and Theology, BS in Theological Studies, BS in Christian Ministry, and BS in Biblical Studies and Ministry.
How Much Does It Cost to Attend LeTourneau University?
The cost of earning an online degree at LeTourneau University varies by program. Lower-level undergraduate programs cost $380 per credit hour. On the other hand, upper-level undergraduate programs cost $410 per credit hour. LETU is #8 in 2022 Best Value Colleges in Texas by the college ranking site Niche.
Most associate degrees consist of 60 credits. Meanwhile, most bachelor's degrees consist of 120 credits.
It's important to know these figures if you want to determine whether or not LETU online will enable you to get your hands on a degree without overshooting your budget, thus avoiding graduating with exorbitant loans.
Doing the math, an entire online associate degree from LeTourneau costs $22,800. An entire online bachelor's degree from the online school, on the other hand, costs $45,600 to $49,200, depending on the undergraduate program. The cost of an LETU undergraduate degree, of course, can be lower for transferees with previously earned credits.
Does LeTourneau University Accept Financial Aid?
According to the LeTourneau University Financial Aid Office itself, more than 90% of students receive some form of financial aid such as a scholarship, grant or student loan. The first step to take when applying for financial aid, as always, is to fill out the FAFSA and submit the completed form as early as possible.
It's very much possible for a student to be eligible for many different types of financial aid. Qualifying for various ones requires filing the FAFSA, which can be done as early as October 1 when the form becomes available.
Numerous institutional and private scholarships are available for LETU students.
However, some scholarships are available for on-campus students only, while others are available for LETU online students only. Some examples of those that online attendees may apply for include the Columbia Energy Endowed Scholarship and the Rhonda Brock Memorial Endowed Scholarship.
Like some scholarships, work-study is only available for students who are attending the Longview campus of LeTourneau Campus — while most positions are on-campus, there are off-campus community service jobs, too.
Does LeTourneau University Offer Special Benefits for Military Personnel?
LeTourneau University allows military personnel to earn college credits from military course completion and military occupational experience. LETU also has a partnership with the US Department of Veterans Affairs (VA) in welcoming returning troops to its campus, physical or online, in order to earn a degree.
Before anything else, let's briefly mention the fact that LeTourneau University is #50 in the Top 50 Most Affordable Military-Friendly Online Colleges and Universities by Best Colleges.
A reason for this is that LETU has many benefits for military personnel — active-duty, veterans and dependents.
Servicemen and servicewomen attending LETU online can save money by earning college credits from their military training and experience, too. As a result of this, not only will they have to stay in school shorter but also pay a lot less. So, in other words, they are just like transferees, except that their transfer credits were earned differently.
LETU also participates in the Yellow Ribbon Program, which allows US colleges and universities to voluntarily enter into an agreement with VA in order to fund tuition expenses that exceed the annual maximum cap — the program can shoulder tuition and fees that the Post-9/11 GI Bill can't.
But the educational perks active-duty service members, veterans and their dependents can enjoy do not end there.
Like other students at LeTourneau University, military personnel and their spouses and kids can still fill out the FAFSA in order to determine eligibility for federal grants, scholarships, student loans and work-study.
What GPA Do You Need to Get Into LeTourneau University?
Unlike many online schools, LeTourneau University requires applicants to meet a minimum GPA requirement in order for their applications to be considered. A GPA of 2.0 or higher is required for undergraduate admission into LETU. On the other hand, a GPA of at least 2.5 is required for graduate admission.
With an acceptance rate of 56%, LeTourneau is a moderately selective school.
But the good news is that the online school does not require hopefuls to have really high GPAs. Just like many colleges and universities that accept the majority of applicants, LETU online requires applying first-time, first-year students to have a high school GPA of not less than 2.0 — according to statistics, the average GPA in US high schools is 3.0.
Will you get a rejection letter if you have a GPA lower than 2.0? Well, it depends. If your extracurriculars, personal essays, recommendation letters and others are fantastic, you might still win an offer to enroll at LETU.
Just like fresh high school graduates, transferees must have a minimum GPA of 2.0.
At LeTourneau University, it's not just those with a high school diploma who are welcome to apply. Those who took the General Educational Development (GED) test or the High School Equivalency Test (HiSET) exam may present their scores in lieu of high school transcripts when applying.
Meanwhile, home school students who wish to attend LETU online must submit a transcript indicating courses attempted and grades received by year. It should also include the type of curriculum used.
Does LeTourneau University Require SAT or ACT?
Based on available data, it would seem like LeTourneau University is a test-optional school. The Christian institution, however, recommends some applicants to submit their SAT or ACT scores. Since LETU has a holistic admissions policy, a high test score might help increase an application's strength.
First things first: LeTourneau University does not have any published minimum SAT or ACT score requirement.
But based on admissions data, the middle 50% of first-time, first-year students at LETU online have a composite SAT score ranging from 1110 to 1330 — this means that 25% of students accepted into it have SAT scores lower than 1110, while 25% of students admitted into the school have SAT scores higher than 1330.
On the other hand, the middle 50% of freshman students at LETU have a composite ACT score range of 22 to 29 — 25% of them have ACT scores below 22, while 25% of them have ACT scores higher than 29.
Love that your application is good but hate that your test score is bad?
Consider keeping your SAT or ACT score to yourself. Because of LeTourneau University's holistic admissions policy, a low test score might do more harm than good. Fret not — at test-optional schools that do a holistic review of applications, not submitting your SAT or ACT score won't put you at a disadvantage in the admissions process.
It's always a possibility for test-optional colleges and universities to suddenly adopt a test-required admissions policy. When this happens and you have been out of high school for two or more years, you can simply request LETU to give you an exemption for the test score requirement.
How Many Transfer Credits Does LeTourneau University Accept?
LeTourneau University accepts up to 66 credits earned from regionally accredited two- or four-year institutions. Besides credits from accredited colleges and universities, LETU online also accepts credits from many different examination and evaluation services. Some of them include AP, IB, CLEP and DSST.
Most transferees have under their wing some college credits or a full associate degree. This brings them closer to earning a bachelor's degree, which requires them to complete a grand total of 120 credits.
Fortunately for those who are thinking about attending LeTourneau University, the school accepts transfer credits.
Accepted credits can be used toward the online degree of admitted transferees — LETU online, as mentioned above, can accept as many as 66 credits earned elsewhere. However, it goes without saying that, being a regionally accredited institution, LeTourneau University will only consider credits from a school that's regionally accredited, too.
But there's another very important thing transferees should keep in mind before applying to LeTourneau University: in order for credits to be accepted, they will have to be from courses with a grade of 2.0 at least.
LETU online wants to make being a bachelor's degree holder faster and easier for transferees.
Proof of this is the fact that the school also accepts exam credits. If you have AP, IB, CIE, CLEP, DSST, ACE or National CCRS exams, please get in touch with LETU online's transfer coordinator in order to figure out which examinations can result in credit awards and how many credits per award you can get.
What are Online Classes Like at LeTourneau University?
Online classes at LeTourneau University offer students flexibility. They can either be 100% online or hybrid, which is a combination of virtual and on-campus classes. Hybrid class students may take their in-person classes at either of the two LETU campuses — Longview campus and the Abbott Aviation Center.
Similar to their traditional counterparts, non-traditional students, especially adult learners and working professionals, consider many different things before deciding to apply to a particular online school.
One of them is the presence of flexible class schedules, what with their hectic everyday timetables.
Fortunately, LETU online understands this very well, which is why its 100% online classes are asynchronous — students can go online to carry out their coursework tasks only when convenient and practical. Lectures are pre-recorded instead of live, thus allowing students to access them whenever they have the chance.
However, a class typically lasts for eight weeks, so students should also plan very well.
Besides online classes, LeTourneau University also has hybrid classes, which consist of both virtual and face-to-face classes. Hybrid classes are perfect for adult learners who also want to experience a more traditional learning style.
Not everyone who attends LETU online can partake in hybrid classes. That's because in-person classes are only held at LeTourneau's Longview campus and Abbott Aviation Center. Students who can work on their degree only through the internet need not fret as they will still earn the same degree and transcript as everybody else.
LeTourneau University Rankings
LeTourneau University is #23 in Best Online Colleges and Top Online Universities 2022 by Best Colleges. In 2021, LETU online was ranked by Niche #1 in Best Online Colleges in America. The following year, however, the school lost the top spot. LeTourneau University itself is #30 in National University by Niche in 2022.
There is nothing wrong with checking out college rankings, especially the ones by some of the most trusted and popular sites, in order to have an idea of whether or not an online school or an online program is good.
However, you should not make a decision based solely on what a particular college ranking site says.
If the goal is to earn a degree while maintaining your Christian values, LeTourneau University might prove to be the best online school for an adult learner like you. That's because it's #16 in Best Christian Colleges in America and #5 in Best Christian Colleges in Texas by Niche.
However, it doesn't mean that LETU is not good in aspects other than faith-related ones — it is! Just take a look at some other Niche rankings of LeTourneau University:
#2 in Best Small Colleges in Texas
#8 in Best Value Colleges in Texas
#32 in Most Conservative Colleges in America
#36 in Most Diverse Colleges in Texas
#55 in Best Small Colleges in America
Earlier, we talked about the educational benefits LeTourneau University offers to military personnel. The school's effort to make a degree more accessible to servicemen and servicewomen doesn't go unnoticed — US News ranks the Longview, Texas-based institution #32 in Best Colleges for Veterans.
Just Before You Apply to LeTourneau University
It's true that LeTourneau University is a Christian institution. However, there is no need for you to be a Christian to attend it — LETU welcomes students who identify with the Christian faith as well as those who don't.
Related Article: Is a Degree From Liberty University Good or Bad?
Whether you want a theology and religious vocation program or a more traditional one, it's perfectly fine to attend LETU online in order to earn a degree. Since it's a regionally accredited school, you can have utmost peace of mind that employers will accept the degree that will be conferred to you.
Read Next: Is Drexel Online a Good School?

Disclaimer: The views and opinions expressed in this article are those of the authors and do not necessarily represent those of the College Reality Check.