University of Manitoba: Review and How To Get In
In Manitoba, which is Canada's fifth-most populous province, the University of Manitoba (UManitoba, U of M or UM) is the oldest and largest school. Over 5,500 of its nearly 30,000 attendees are from overseas. If you're planning on becoming one of them, you may be wondering whether or not UManitoba is the right international school for you.
The University of Manitoba is suited for degree-seeking individuals who are interested in research programs and professional degrees as well as attending a big institution. It's also ideal for those who wish to have a bustling social life as U of M is known as a party school where students party almost 3 hours a week.
Read on before you add the University of Manitoba to your college list.
In this post, I will talk about some things a soon-to-be international student like you should know about UM, from its college rankings to the admissions requirements, for a trouble-free application to the Canadian institution.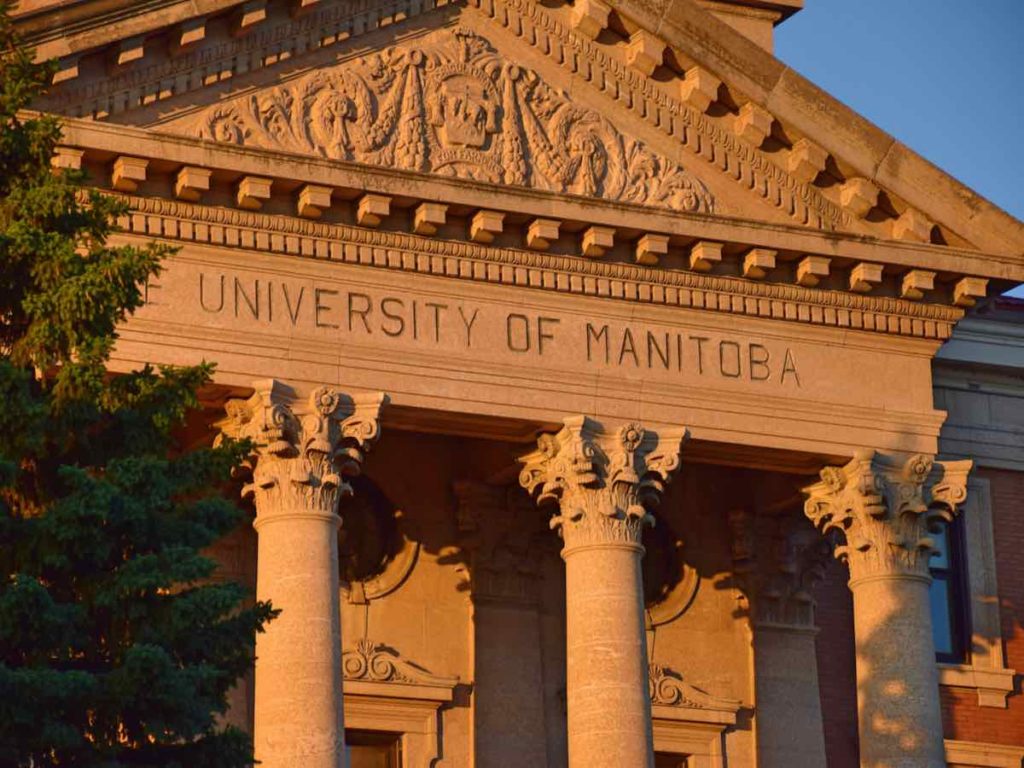 What is the University of Manitoba Known For?
Established in 1877, the University of Manitoba is the oldest institution of higher education in Western Canada. Similarly, the public research university is the largest university in all of Manitoba in terms of both enrollment and campus size. Almost 20% of UManitoba's attendees are international students.
The main campus of the University of Manitoba, which is Fort Garry, measures 676 acres. It has historic buildings as well as modern facilities. Other campuses are:
Bannatyne
William Norrie Centre
Smartpark
James W. Burns Executive Education Centre
There are more than 100 degree programs available at the University of Manitoba, including rare ones. Among the various professional degrees offered, some of the most popular ones include:
Architecture
Dentistry
Engineering
Law
Medicine
Pharmacy
The University of Manitoba Rankings
The Center for World University Rankings (CWUR) ranked the University of Manitoba #274 globally and #11 nationally in 2021. Meanwhile, US News ranks it #387 in Best Global Universities 2022 and #15 in Best Global Universities in Canada 2022. The college ranker also ranks many of the school's programs.
Here are some of the most highly ranked U of M programs by US News:
#86 in Food Science and Technology
#142 in Endocrinology and Metabolism
#147 in Agricultural Sciences
#170 in Cardiac and Cardiovascular Systems
#174 in Immunology
#182 in Surgery
#198 in Microbiology
#198 in Public, Environmental and Occupational Health
#203 in Pharmacology and Toxicology
#240 in Neuroscience and Behavior
#255 in Electrical and Electronic Engineering
Is the University of Manitoba a Party School?
The University of Manitoba is considered a party school. As a matter of fact, it's one of the three institutions of higher education in Manitoba with such a reputation — the other two being Brandon University and the University of Winnipeg. In 2020, UManitoba's students partied more than the previous year.
Based on a survey on party schools in Manitoba, party-going students at the University of Manitoba tend to party 2.8 hours per week. At other schools at the top of party school rankings, students usually party almost 5 hours per week.
Planning on focusing more on earning a UM degree with flying colors than having a blast?
Then you will be more than happy to learn that, according to the same survey, as much as one-third of the institution's enrollees do not engage in parties.
Acceptance Rate at the University of Manitoba
The acceptance rate at the University of Manitoba is 52%. Because it accepts a little over half of all its applicants, the school is a moderately selective institution. U of M has a competitive admissions process that considers factors such as academic performance and the availability of seats in a department.
In the US, it's not uncommon for some of the most selective colleges and universities, including the Ivy Leagues, of course, to have single-digit acceptance rates.
Many selective Canadian institutions, meanwhile, have acceptance rates of around 50%.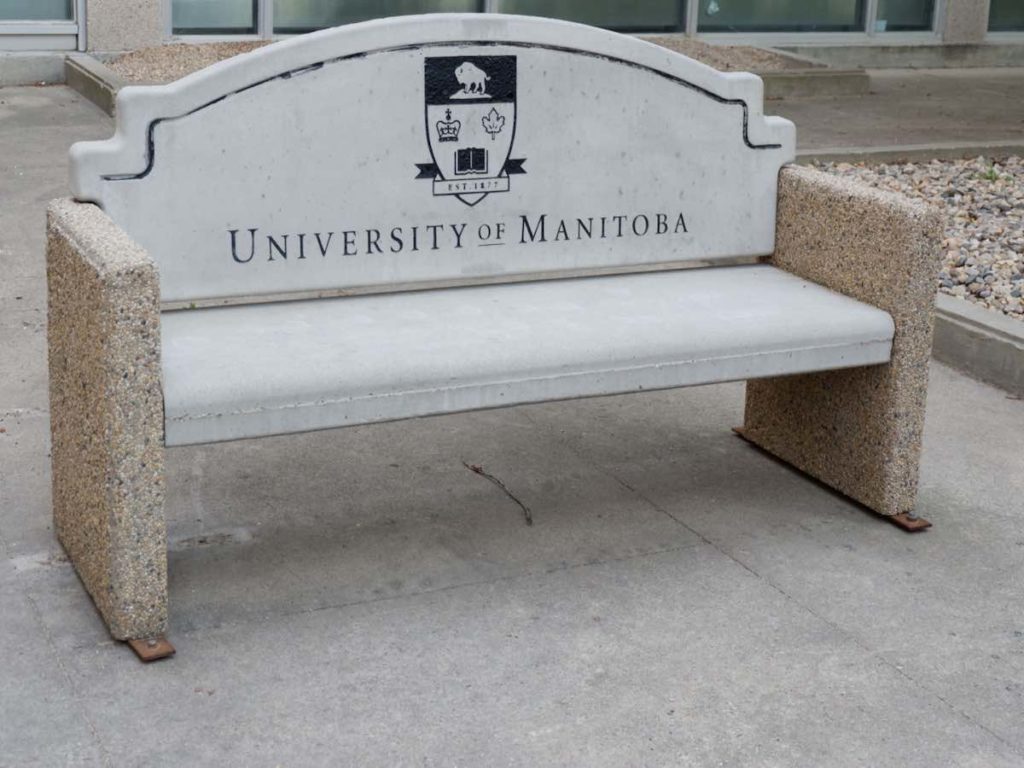 Even though up to 52% of hopefuls get an offer to enroll at the University of Manitoba, it's still a must for your application to be competitive enough for you to be admitted as an international student.
GPA You Need to Get Into the University of Manitoba
The University of Manitoba does not require first-time, first-year students, domestic and international alike, to meet a minimum GPA requirement. However, in order for their applications to be considered, their grades for the required senior-level courses must not go below the required grades.
Applicants to UManitoba must meet the required courses and the minimum grade for each one.
The courses and grades can vary from one program to the next, which is why it's of utmost importance for any applicant, especially an international student, to carefully check the requirements.
Those who are interested in enrolling in an engineering program at U of M, for instance, must have a minimum average of B (83% to 86%) over the following courses with no less than C+ (77% to 79%) in the these senior high school courses:
English
Chemistry
Physics
Pre-calculus
Does the University of Manitoba Offer Early Decision?
Early decision and other early admission plans are not available at the University of Manitoba. While some undergraduate degree programs have different deadlines for applications, most have a deadline of March 1. The deadline for the submission of supporting documents, meanwhile, is July 6.
While it's true that applications to most UM degree programs should be in before or on March 1, the school itself says that some programs will continue to accept in-person paper applications.
On the other hand, it will no longer accept applications online through its very own portal.
International students currently in high school as well as those who have completed fewer than 24 credit hours of college apply to the University of Manitoba as direct-entry applicants.
How Much Does It Cost to Attend the University of Manitoba?
At the University of Manitoba, the average cost of tuition for international students for one year is Can$18,100. That's around 70% more expensive than the average tuition for domestic students. Room and board, on the other hand, can cost anywhere from as low as Can$9,564 to as high as Can$15,782 a year.
In order to support international students with financial need, UManitoba offers different kinds of rewards for those who demonstrate need and exhibit academic excellence.
Let's take a quick look at the three kinds of UM scholarships you may be eligible for:
International Undergraduate Student Entrance Scholarship. Students graduating from high schools overseas and with an average of 85% for approved senior-level courses are eligible for this program.
International Undergraduate Student Scholarship. This scholarship program is designed for international undergraduate students who have completed at least 24 credits at the University of Manitoba.
International Student Bursaries. International students must have registered and completed at least 60% of full course load and also be able to demonstrate need before they can become eligible to apply for a bursary.
Online Programs at the University of Manitoba
The University of Manitoba offers a variety of online degrees, diplomas and certificates through the so-called extended education. Online studies can last anywhere from 2 weeks to 5 years. However, it's important to note that some of the programs are available for Canadian citizens and permanent citizens only.
Some extended education courses at UManitoba can be as low as Can$320 to as high as Can$760. Some online degree programs, on the other hand, can be as low as Can$3,530.
Although cheaper, available extended education programs are limited. Some examples of available ones are:
Advanced Manufacturing
Applied Management
Business Analysis
Human Resource Management
Management and Administration
Municipal Administration
Public Sector Management
Quality Management
Women in Academic Leadership
Just Before You Apply to the University of Manitoba
The University of Manitoba is a moderately selective school with an acceptance rate of 52%. There are plenty of party schools in the US and only a few exist overseas — and U of M is one of those.
If you are planning on working on a research-intensive or professional degree while having a rich social life at the same time, then UManitoba might be the right international school for you.
Related Questions
Does the University of Manitoba have a Greek life?
Many Canadian institutions of higher education have fraternities and sororities, too, and the University of Manitoba is one of them. There are also numerous student clubs and organizations, athletic teams and events and political parties UManitoba students may participate in.
Do you have to know French to attend the University of Manitoba?
Good news for US high schoolers who wish to become international students in Canada: the primary language of communication and instruction at the University of Manitoba is English. Overseas students must be able to meet U of M's approved English proficiency standards.

Disclaimer: The views and opinions expressed in this article are those of the authors and do not necessarily represent those of the College Reality Check.