Northwestern University: Secrets Uncovered in College Tour
Last summer, we visited many colleges in Illinois. Among them are Northwestern University and U of Chicago.
While both colleges are very selective and prestigious, they are very distinct and attract totally different applicant pools.
So, you may be wondering if Northwestern is good for you. Here's the short answer.
Northwestern University is a good school for students who are interested in research-based courses and undergraduate degree programs in STEM areas such as computer science and engineering. Northwestern is so competitive that 95% of all admits graduated in the top 10% of their high school class.
Before you add Northwestern to your college list as a top-choice school or a dream school, read on.
I will get you acquainted with the prestigious institution even more, which is essential in knowing whether or not it's the best-fit school for you.
After talking about some important admissions- and academics-related matters, I will compare Northwestern with a bunch of equally elite schools so that you know what your options are.
But first, let me share my impression after visiting the campus.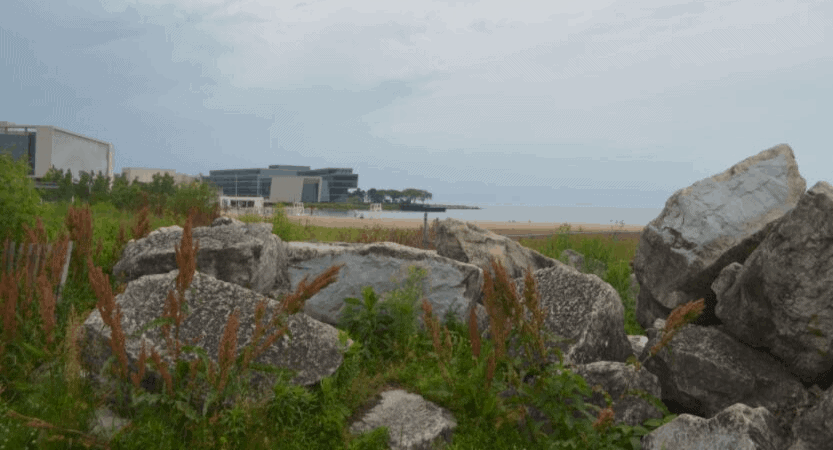 Northwestern University Information Session and Tour
Our official speaker was Aaron Zdawcyzk. He is an admissions officer who also travels to Asia & Europe to speak of how fabulous Northwestern is. I believe he had just come back from India and is planning to visit Europe & another part of Asia this fall.
He used to be a rowing coach at Northwestern, but being an admissions officer & parent took up a lot of time, so he, unfortunately, had to stop.
He confirmed that football games are the best and you should totally go since all home games are free for Northwestern students!
By the way, they are the only top 10 school that does that so you can add that to your pro list for Northwestern.
A typical major in the university has 18-20 classes, a minor has 8-11, and a certificate has 4-6 classes.
This leaves you room for a lot of flexibility. You can do a double major and a minor or a major, a minor and a certificate, or a triple major and two certificates if you like a lot of homework.
The options are limitless, but I recommend you don't quadruple major (I don't even think that is possible). These majors can be all over the different schools.
6 Colleges in NW
Hold up, what are the different schools?
First, right smack in the middle was the Weinberg College of Arts & Sciences. This is Northwestern's biggest school and also their liberal arts school.
Next in a triangular shape was the McCormick College of Engineering. I think this is the second biggest school because it was the second one mentioned.
Northwestern has a literal garage where you can go and test out new ideas and get funding to make sure you can bring those ideas to life. This garage isn't solely for engineering, but the video we saw that included a bit of the garage showed a bunch of wires and robots and switches and engineering.
Then there is the School of Communication. This school houses theater & film majors and of course the study of actual communication.
Many, I mean many, famous people have gone through this school. People like Stephen Colbert, Seth Meyers, David Schwimmer, and Julia Louis-Dreyfus. Número cuatro is the Medill School of Journalism.
It is considered to be the greatest journalism school ever in history.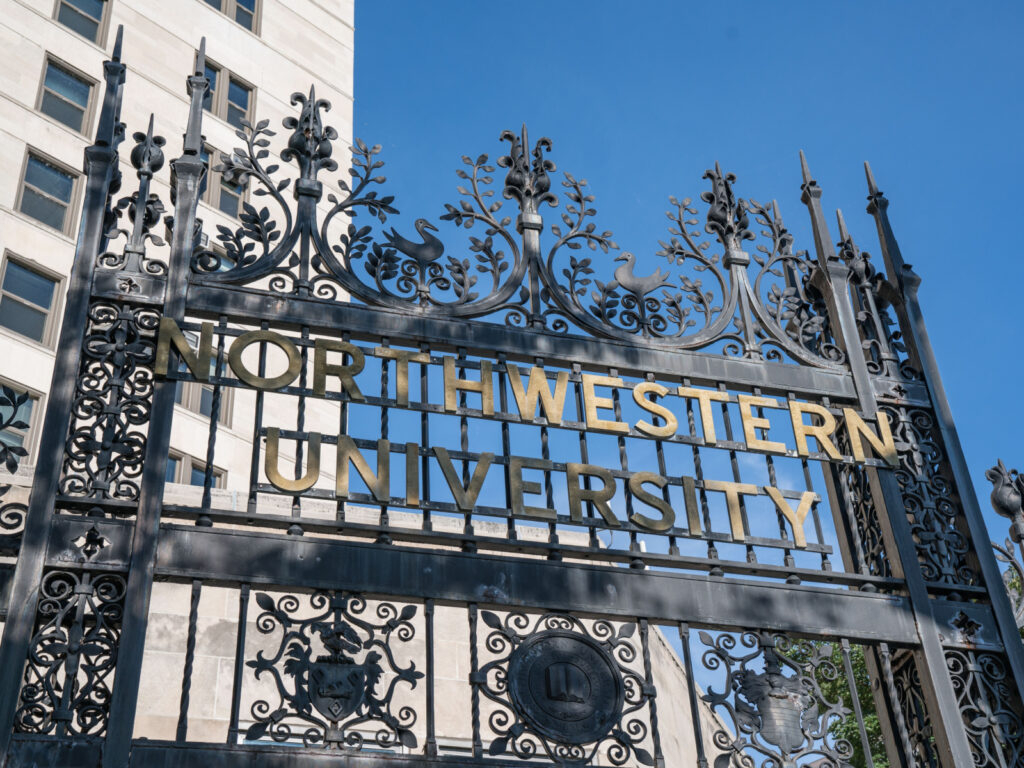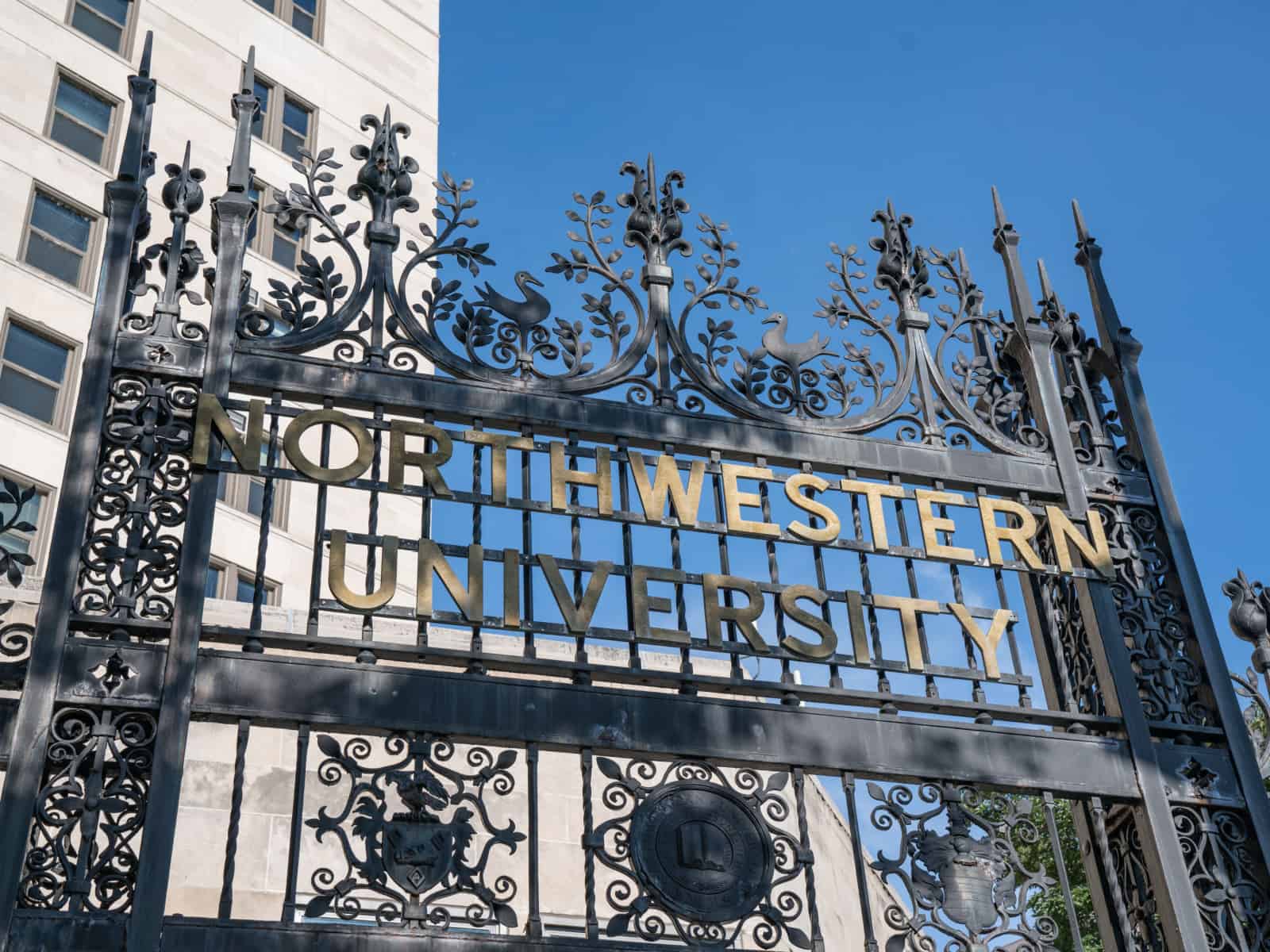 Then is the School of Education & Social Policy, in which you need to complete an internship before you graduate. This internship is called a Practicum and takes place in your junior year; you can go to DC, San Francisco, or stay in Chicago.
Lastly, it is the Bienen School of Music. This school requires an audition to be part of it, so make sure you are not missing your banjo practices, young lady.
Extracurriculars At Northwestern
Northwestern is a top 10 school, but they also remember that you have a life as well. You don't want to be spending 8 hours a day at the library. So instead, spend your time at the Trash Talking Chess Players Club.
If you've been having a rough day, then this club is just for you. Insult your opponent before making a move.
Or if that isn't for you, join one of the 15 acapella groups. Or maybe the ukulele club.
There is even a happiness club that brings in therapy horses during finals! If none of those clubs are to your fancy, then there are 500 more you can choose from.
Transportation For Northwestern Students
In my humble opinion, being 15 miles away from the greatest city in America, you will want some way to get there for a low cost. Your Northwestern ID gives you free access to CTA transportation: the metro and the L (train line).
There is also the free shuttle bus solely for Northwestern students, which will drop you off at Chicago.
Your Northwestern ID can also get you discounts at coffee shops & movie theaters around Evanston.
A Rainy Walking Tour
We walked out of the Segal Visitors Center, and I felt something fall on my left cheek.
It was small. It made my face wet. It rolled down my cheek. It was a raindrop. Then another plopped on my right cheek.
Was our walking tour canceled? Would we have to seek shelter?
Would our Northwestern experience end here?
Fear not, we bravely traversed through the 10 drops of rain that fell through our entire walking tour.
I picked the sanest person of the tour guides, and her name is Katie.
Katie is a rising senior with a double major in history & international studies, a minor in Spanish, and a certificate in marketing, I believe. Showing her determination, Katie said, "It's ok, it may be raining, but that's fine."
Katie first pointed out the blue light system that is located everywhere on campus.
If you have a problem, a police officer will be there in 60 seconds or less.
For extra safety measures, Northwestern has something called Saferide.
It is only for Northwestern students, and it operates from 7 pm to 3 am in and out of campus. Many people use it as a ride when they have been studying until very late, but Katie greedily uses it as an Uber when she doesn't feel like walking.
Residential Life At Northwestern
We walked into what looked like a street with random houses, but it was actually a Northwestern neighborhood. Northwestern tries to group residential buildings into so-called neighborhoods.
You will have access to whatever resources any building has in your neighborhood. These neighborhoods are residential buildings which are the biggest living situations in terms of the number of students. Other options for living include: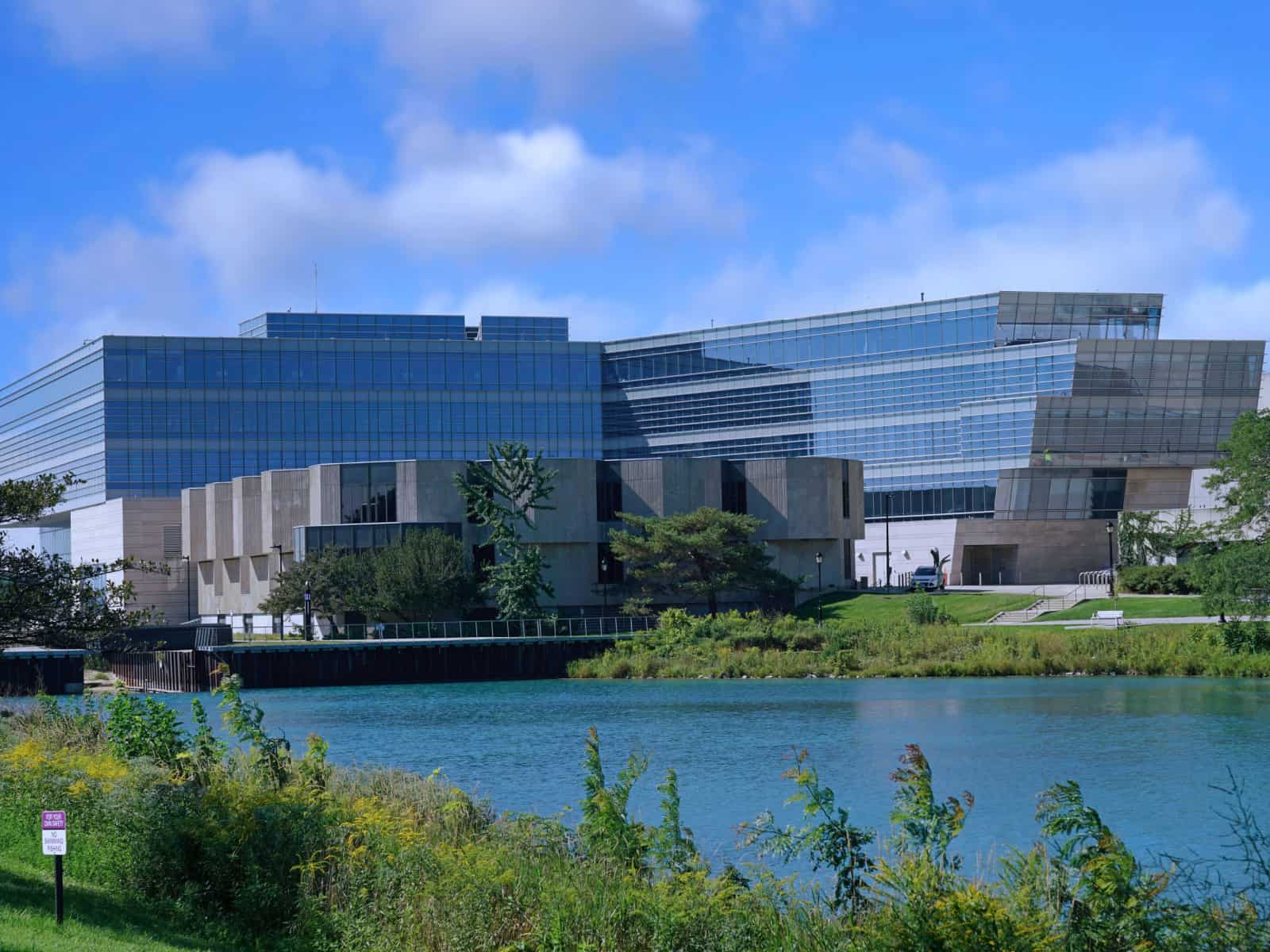 As for roommates, you have three options.
O, how generous!
You can fill out and submit a survey with your likings and dislikings and pray that Northwestern faculty know how to pair up students.
Secondly, you can meet people on a bio and pick your roommate from there.
Or you can take a big leap of faith and go random as Katie did.
She ended up hating her roommate. They fought all the time and had no common interests.
Just kidding…
She loved her roommate, and they have grown to be the best of friends.
Other Random Northwestern Stuff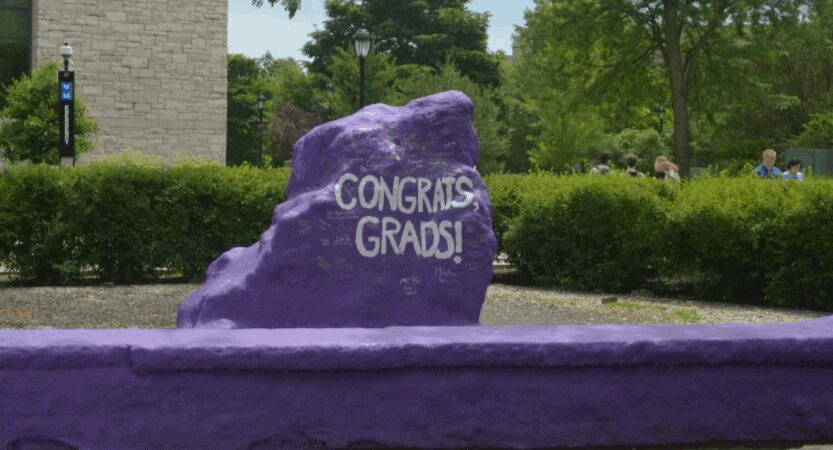 Now we arrived at the rock.
That's its name.
The Rock.
It is not a special shape. It is not made of some rare material. It is just a rock that, according to Katie, is painted approximately four times a week.
There are two rules of The Rock: Guard it for 24 hours & paint it at night.
We then walked into a very cold building and entered a classroom that sat about 20 students. Katie said this is an average classroom.
She proceeded to talk about how it is very easy to add a major and graduate on time. The only exception is if you do two separate degrees, you are part of a five-year program. Katie added a major in her junior year and is still going to graduate in her senior year.
So Northwestern asks that you declare something by sophomore year, but you can add on or change it in Junior year.
I asked Katie if she finds time for social life, and she said she definitely spends a few hours a day at the library writing many a paper there, but she has time to join clubs and get involved in Evanston.
We then hopped out of our seats and headed to Deering Library. This library is Northwestern's Hogwarts.
It is an old library designed by the same architect that designed the building that Hogwarts was based on, so it is their own Hogwarts!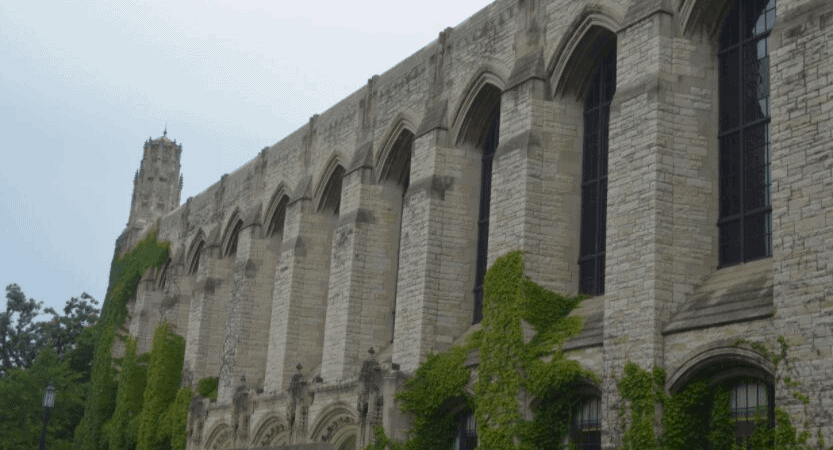 After our tour, we asked Katie for lunch recommendations, and she gave us 1,000 options. We chose to go for tacos at "La Cocinita." It was super delicious, and I would recommend you go there if you visit Northwestern.
That concludes the end of our tour, the next on the list is the University of Chicago.
To learn more about Ivy League, Little Ivies, Public Ivies, and other elite schools read my article: Is Stanford, MIT, Duke an Ivy League School? Ivies Facts.
Also, make sure to take time to check out my podcast episode with Sohae, a student at Northwestern!
Facts Abou Northwestern
What is Northwestern University Known For?
Northwestern University is known for being one of the most selective institutions of higher education in the US. Some of its most highly-ranked undergraduate programs include computer science and engineering ones. Northwestern is a founding member of the Big Ten Conference, which predates the NCAA.
The following are some of the well-known alumni members of Northwestern University:
Clinton Kelly
David Schwimmer
George RR Martin
Hugh Hefner
Jerry Springer
John Heilemann
Kristen Schaal
Mamie Gummer
Robert Hanssen
Seth Meyers
Stephen Colbert
Northwestern is also known for its numerous research-based courses, which is why it has a Carnegie R1 designation.
Simply put, this signifies the presence of very high research activity. There is so much research going on that the institution of higher education has more than 50 university research centers.
What NU is not known for, however, is being a party school.
But it doesn't mean that there are neither fun parties nor a bustling social life.
For instance, the biggest party event at the school is what's referred to as Dillo Day, which is an annual all-day music festival at the end of spring. There are also nearly 500 clubs and organizations students may choose from.
Is Northwestern University Ivy League?
It's not uncommon for many average college-bound teens to consider Ivy Leagues when adding reach schools to their college lists. Many high-performing ones, on the other hand, pick them as their top-choice schools.
But just because an institution is not an Ivy League doesn't mean it's not one of the best.
Northwestern is also one of the Ivy Plus schools, a group of highly selective institutions of higher education that can cost a lot of money and have large endowments.
With or without an Ivy-like title, the fact remains that NU is one of the best in the country. It's also one of the best universities in Illinois. US News ranks it #2 in Best Colleges in Illinois 2022 to 2023. Meanwhile, it's #1 in Best Colleges in Illinois 2023 by Niche. It's also #1 in Top Colleges in Illinois 2023 by College Factual.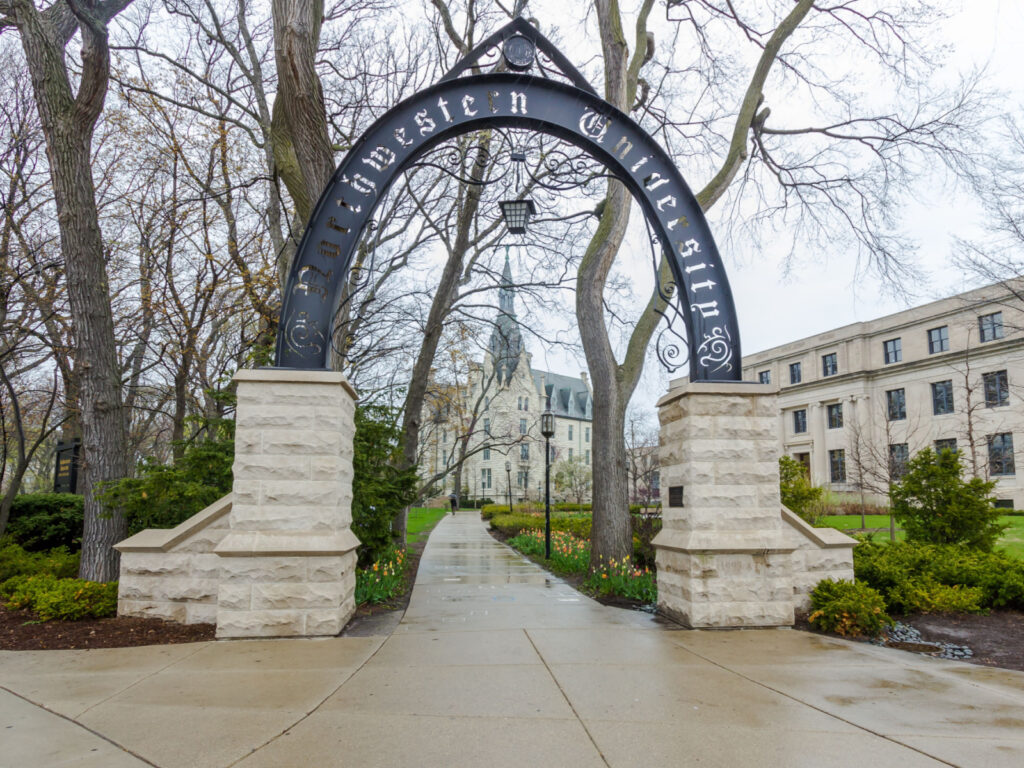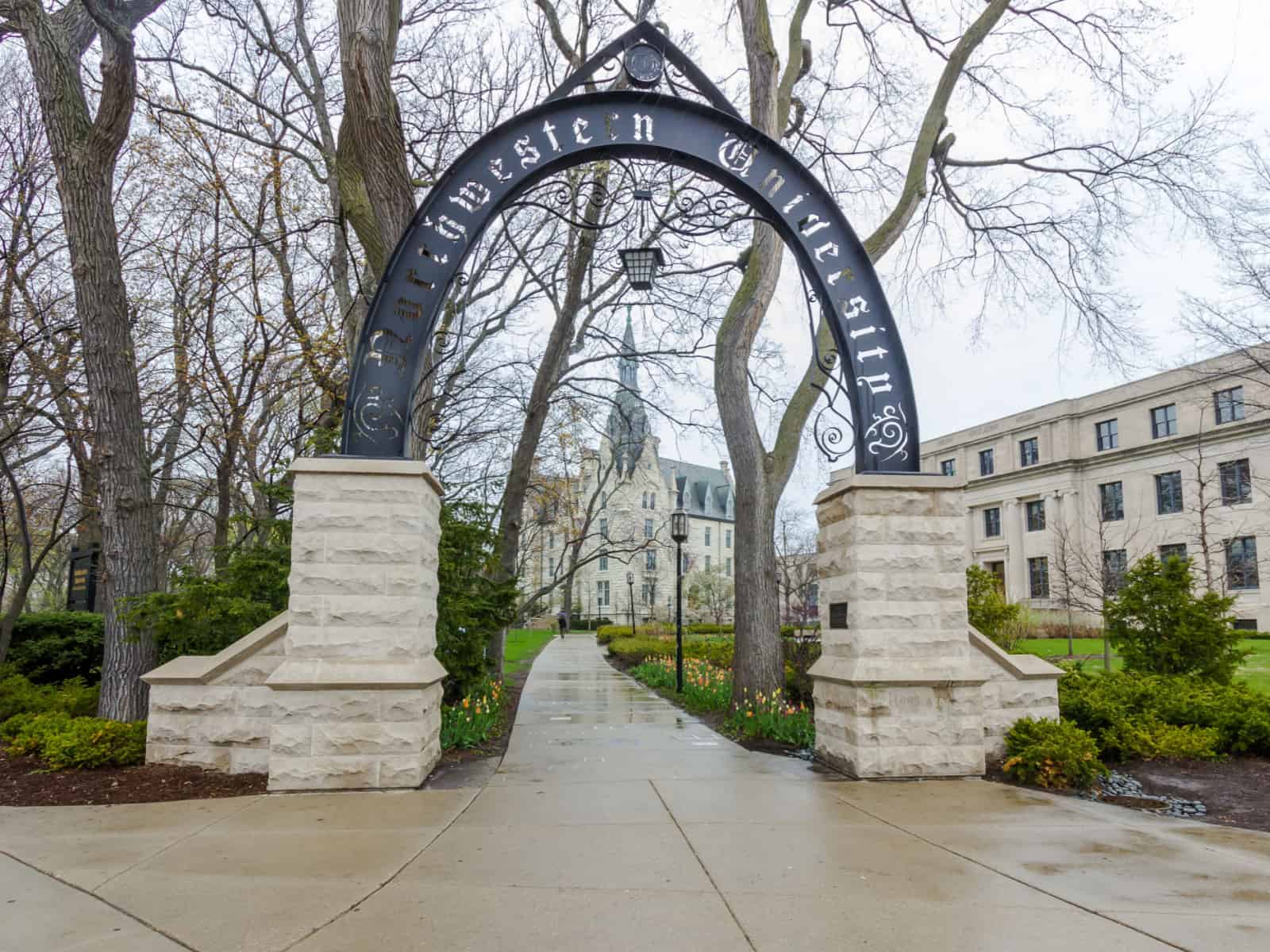 Northwestern University Rankings
Northwestern University is highly ranked by some of the most popular college ranking sites. For instance, US News ranks it #10 in National Universities 2023. Niche, on the other hand, ranks NU #14 in Top Private Universities in America 2023 and #1 in Best Colleges in Illinois 2023.
The following are some of NU's program rankings by Niche in 2023:
#1 in Best Colleges for Communications in America
#2 in Best Colleges for Education in America
#5 in Best Colleges for Public Health in America
#6 in Best Colleges for Economics in America
#6 in Best Colleges for Psychology in America
#13 in Best Colleges for Business in America
#14 in Best Colleges for Biology in America
#14 in Best Colleges for History in America
#15 in Best Colleges for Anthropology and Sociology in America
#16 in Best Colleges for Chemistry in America
#18 in Best Colleges for Engineering in America
#22 in Best Colleges for Computer Science in America
#26 in Best Colleges for Math in America
Is It Easy to Get Admitted to Northwestern University?
Getting into Northwestern University, unfortunately for many students, is not that easy. With a low acceptance rate of 7%, the Evanston, Illinois-based school is a highly selective institution.
Good news for students whose top choice is Northwestern: the early decision acceptance rate is about 25%.
Some of the most important admissions factors include high school GPA, the rigor of high school curriculum, and class rank.
As a matter of fact, up to 95% of first-time, first-year students accepted by its admissions officers graduated in the top 10% of their high school class. However, class rank is not considered if the high school does not use it.
Besides the ones already mentioned, other academic factors taken into account during the admissions process include application essays and recommendation letters.
SAT or ACT scores are considered, too, but only if submitted — as of writing, Northwestern is test-optional, which means you can decide whether or not to submit your test scores.
But, according to the school itself, it's recommended to submit them if applicants were able to sit for the SAT or ACT.
Below are the different non-academic factors considered and the relative importance of each:
| | |
| --- | --- |
| Extracurricular activities | Very important |
| Talent | Very important |
| Personal qualities | Very important |
| Interview | Considered |
| First-generation | Considered |
| Alumni relation | Considered |
| Race/ethnicity | Considered |
| Work experience | Considered |
| Volunteer work | Considered |
| Demonstrated interest | Considered |
Northwestern University Admission Requirements
Here are the available admission plans at NU and their respective deadlines:
| | |
| --- | --- |
| ADMISSION PLAN | DEADLINE |
| Early decision | 1-Nov |
| Regular decision | 2-Jan |
As mentioned earlier, ED applicants have higher chances of getting into Northwestern. That's because the level of interest is considered an admissions factor.
But applying ED is not enough for you to win an acceptance letter — you will still have to impress the school's admissions officers with your academic performance and unique experiences and traits.
Let's take a look at everything you will have to submit when applying:
Completed Common App or Coalition App
Official high school transcript
Official school report
Midyear high school transcript
High school counselor recommendation
Teacher recommendation (at least 1)
Supplemental essay
Sat for the SAT or ACT multiple times? Consider submitting all your scores from all test dates as NU superscores.
How Much Does It Cost to Attend Northwestern University?
According to CollegeCalc, Northwestern is the most expensive institution of higher education in Illinois.
College-bound students from low-income families, however, should not remove NU from their college list. That's because the institution itself says that it's one of the few need-blind schools that meet 100% of demonstrated loan-free.
Each year, Northwestern has a financial aid budget of more than $200 million.
The average scholarship money first-year students receive is $57,000. The amount, of course, will depend on the family's annual income.
For instance, students from families that make $29,999 or less per year will receive an average aid package of $74,317.
Here's a breakdown of the estimated cost of attending Northwestern University for one year:
| | |
| --- | --- |
| EXPENSES | COST |
| Tuition | $62,391 |
| Student fees | $1,077 |
| Room and board | $19,440 |
| Books and supplies | $1,590 |
| Personal expenses | $2,052 |
| Transportation | $1,200 |
| Loan fees | $54 |
| TOTAL | $87,804 |
NU cost of attendance
Is Northwestern University Safe?
It's perfectly normal for parents to worry about the well-being of their teens earning undergraduate degrees far away from home. After all, based on recent data, 1.4 million crimes are committed in schools across the country.
Here are the services offered by Northwestern to try to keep its attendees out of harm's way:
24-hour emergency telephones
24-hour foot and vehicle patrols
Late-night transport or escort service
Lighted pathways and sidewalks
Student patrols
Controlled dormitory access
Even though the institution is doing its best to maintain everyone's safety and security on campus, there are still a handful of crimes committed against its students.
To give you a much better idea, here are the reported ones in 2020:
Burglary (6)
Aggravated assault (4)
Motor vehicle theft (4)
Robbery (3)
Fondling (2)
Rape (2)
Arson (1)
As suggested earlier, Evanston is one of the safest places in Illinois. As a matter of fact, according to the latest data from Neighborhood Scout, your chances of being a victim of a violent crime in the city is 1 in 615.
Property crimes, in particular larceny and theft, are the most commonly committed crimes in Evanston.
Schools Similar to Northwestern University
Whether Northwestern University is your top-choice school because of your academic and non-academic achievements or your reach school because it's highly selective and prestigious, you can consider many other institutions that have something in common with the Evanston, Illinois-based school.
Let's compare Northwestern with institutions generally considered similar to it:
Northwestern vs. the University of Chicago
Many things are shared by Northwestern and UChicago. For instance, both have low acceptance rates (7% vs. 6%), high US News rankings (#10 vs. #6 in National Universities 2022 to 2023) and are located in Illinois.
However, it's slightly cheaper to go to UChicago because of the lower tuition cost than Northwestern ($61,179 vs. $62,391).
Northwestern vs. the University of Notre Dame
Like Northwestern, Notre Dame is also considered a Hidden Ivy. However, with an acceptance rate of 15%, getting into Notre Dame is easier. Both schools are admired for their superb engineering and computer undergraduate programs.
Notre Dame, however, is also known for excellent business programs like accounting, finance, and management.
Northwestern vs. Johns Hopkins University
STEM-related undergraduate programs are some of the best offerings of both Northwestern and JHU. College ranking-wise, JHU has a slight advantage over the other (#7 vs. #10 National Universities 2022 to 2023 by US News).
The acceptance rate at JHU is slightly higher (8% vs. 7%) but it has slightly lower tuition ($60,480 vs. $62,391).
Northwestern vs. Duke University
Both Northwestern and Duke are highly selective schools, with low acceptance rates of 7% and 6%, respectively. Even though Duke has a much larger campus than Northwestern (8,693 acres vs. 231 acres), it has a smaller population (17,620 vs. 22,933). Because they are both prestigious, it isn't surprising why they are dubbed as Hidden Ivies.
Northwestern vs. Cornell University
While Northwestern is often mistaken as an Ivy League, Cornell is actually an Ivy League. But when it comes to college ranking, US News gives Northwestern a higher ranking (#10 vs. #17 in National Universities 2022 to 2023). Tuition costs in these top-tier institutions are not at all that different — $62,391 at Northwestern and $62,456 at Cornell.
Northwestern vs. Vanderbilt University
The acceptance rates at Northwestern and Vanderbilt are the same: 7%. They also tend to attract a lot of students who are interested in STEM-related majors. However, it's so much cheaper to attend Vanderbilt as its tuition is lower ($58,130 vs. $62,391).
Both Northwestern and Vanderbilt have a Carnegie R1 designation for their very high research activity.
Northwestern vs. Georgetown University
Compared to Northwestern, it's cheaper to attend Georgetown because it has a slightly lower tuition cost (61,872 vs. $62,391). It's also easier to get into Georgetown because it has nearly twice the acceptance rate of Northwestern: 12%. Some of the top undergraduate programs at Georgetown are business-related ones.

Disclaimer: The views and opinions expressed in this article are those of the authors and do not necessarily represent those of the College Reality Check.