How to Prepare Your Child for Ivy League Schools
It's perfectly normal for a parent like you to want nothing but the absolute best college degree and career success for your little one. And this is why no one can blame you for dreaming about sending your teener to an institution known and revered for its excellence in academics and graduate employability: an Ivy League!
Besides being prestigious, however, the Ivy Leagues are also some of the most selective schools in the US and all over the globe, too, with acceptance rates ranging from, as of this writing, 2.9% to 15.9% only.
The importance of grooming your youngster to become an Ivy Leaguer correctly cannot be stressed enough.
Preparation for the Ivy Leagues starts before the child enters high school. In high school, a solid academic profile should be created through the right curriculum and extracurricular choices and high GPA and test scores. The college application process is also a key part of gearing up for the Ivies.
Keep reading if you want your kid to one day earn a degree from one of the eight most prominent schools known to man. In this post, we will talk about the different steps you will have to take in order to set up your college-bound child — even if that's still several years from now — for a winning Ivy League application.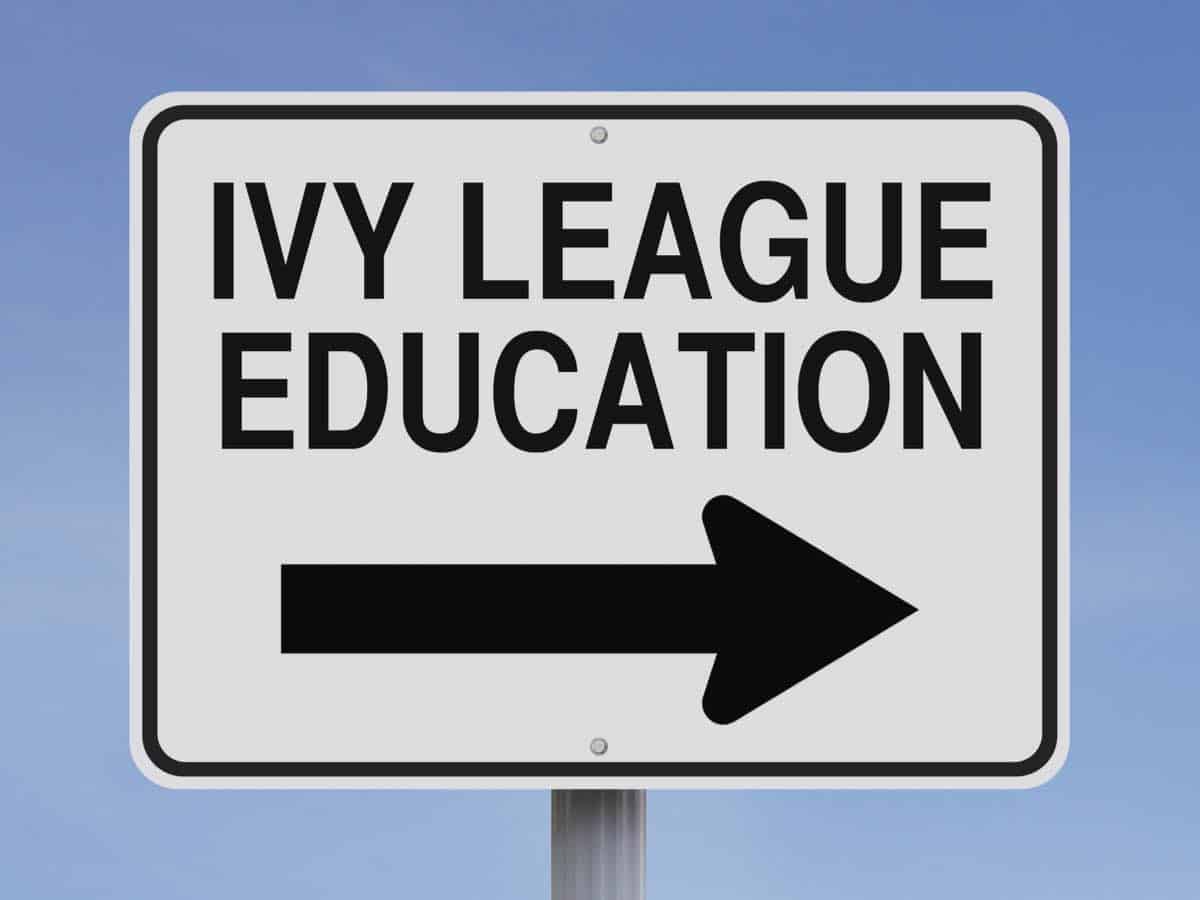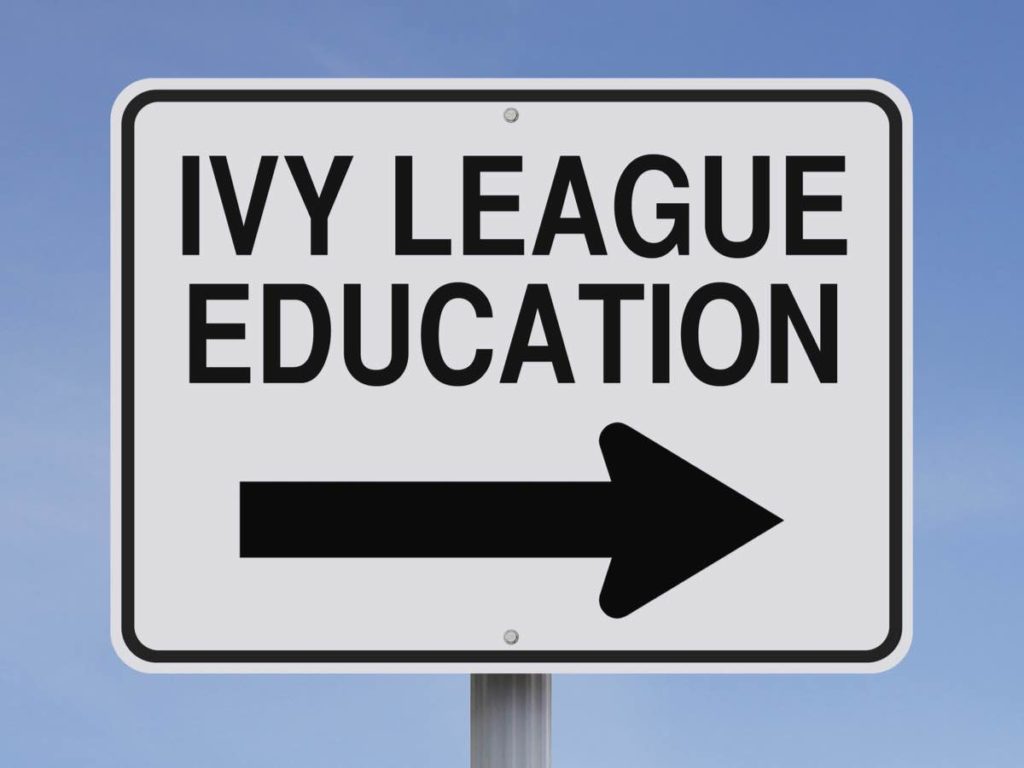 Help Find and Hone Interests
It is said that the best time for parents to start saving money for college is when their children are born. When it comes to gearing up for the Ivy Leagues, however, the perfect time to start is during the formative years of your child.
Some of the most diverse institutions in the country are the Ivy Leagues.
As a matter of fact, according to rankings of the 25 schools with the most inclusive student body by USA Today, Cornell University is #7 and Columbia University is #20. The rest also have their own rankings diversity-wise — for instance, Yale University is #15 and Harvard University is #30 in Most Diverse Colleges in America by Niche.
And in order to have a diverse studentry, the Ivies admit not only the brightest but also the most unique. It's due to this exactly why it's a fantastic idea to allow your child to find and partake in his or her interests.
What's so great about letting your child explore areas he or she is interested in is that it involves learning, which paves the way for the development of academic abilities. And when your child is nearing high school age, having an established set of interests lets him or her get started with partaking in extracurricular activities as early as the freshman year.
In a few, we will talk about the importance of EAs in the lives of students dreaming of becoming Ivy Leaguers — so make sure that you keep reading this post until you get to the very end!
Choose the Right High School
Believe it or not, it's not just during the college application season when your child should pick the right school. Especially if the ultimate goal is to get him or her attending an Ivy League school in the future, it's also of utmost importance that the two of you choose the right high school to go to.
According to college admissions consultants, where a student attends high school may have a considerable impact on his or her admission into an Ivy League or any other top college with an Ivy-like status.
And this brings us to an important tip on how to prepare your child for Ivy League schools: pick a feeder school.
Simply put, a feeder school is a high school where many or the majority of students wind up attending prestigious colleges and universities such as the Ivy Leagues and other institutions with an Ivy-like status. This type of high school can range anywhere from an elite boarding school to a top-tier public high school.
To prove that this is true, let's consider this class of 2017 data from Harvard University itself: around 6% of all admitted students came from only 10 high schools in the US.
Additionally, one out of 20 first-time, first-year students at the Ivy League graduated from only the following:
| | |
| --- | --- |
| INSTITUTION | LOCATION |
| Boston Latin School | Boston, Massachusetts |
| Lexington High School | Lexington, Massachusetts |
| Noble and Greenough School | Dedham, Massachusetts |
| Phillips Academy – Andover | Andover, Massachusetts |
| Phillips Exeter Academy | Exeter, New Hampshire |
| Stuyvesant High School | New York City, New York |
| Trinity School | New York City, New York |
But just because there are no feeder schools in your area doesn't mean that the family should move to a different state for the sake of your child having a better shot at being accepted into Harvard or any other Ivy League. In a few, we will talk about why it's also okay to attend any available high school — so don't stop reading now!
Build a Competitive Curriculum
One of the most important components of an Ivy League application is the high school transcript. And the more rigorous the curriculum, generally speaking, the more appealing the transcript becomes. This is why you and your child should carefully plan and design his or her by taking the right college courses.
In order to help increase your teener's chances of getting an acceptance letter from an Ivy League school, focus on key academic areas: English, language, math and science.
Taking a few challenging AP classes rather than several different easy ones looks better.
Fret not if your child goes to a high school where the opportunity to take college courses is limited or non-existent.
That's because the Ivy Leagues will take the matter into consideration — your adolescent who dreams of earning a degree from only the best will not be disadvantaged in the admissions process.
It's no secret that besides being highly selective, the Ivies can be extremely expensive, too.
Taking AP classes and getting high scores in them, too, may help lower the overall cost of going to one of the eight most prestigious schools around because most of them award college credits for college courses taken in high school. Other than slashing down the cost, it may also shorten the time spent on a college campus.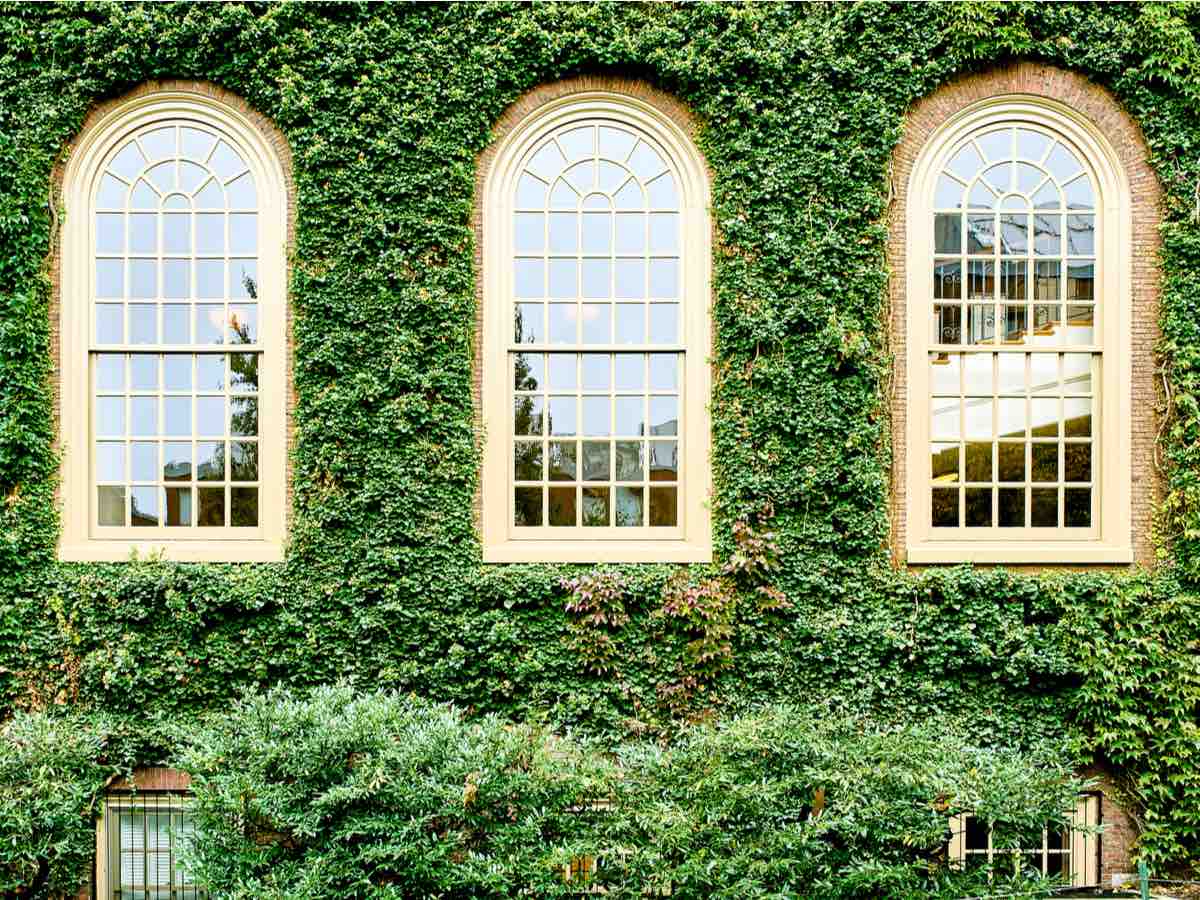 Promote Healthy Eating
It's common knowledge that excelling in high school is essential in order for your teener to excel in the college application process, especially if his or her college list includes some Ivy Leagues and other competitive schools.
Health authorities agree that a healthy diet can improve a high schooler's performance in the social, physical and mental spheres.
They add that meeting the food energy and nutritional demands of a growing and developing teenager is essential for meeting the various cognitive and creative thinking requirements of high school.
Encouraging your child to make smarter food choices by making a host of healthy and nutritious options at home also helps bolster the immune system, thus reducing absenteeism that can easily lead to missed lessons and low grades.
The perfect time to instill healthy eating habits is before your child attends an elite college — once he or she is already an Ivy Leaguer, your teen will be able to face the various physical and mental challenges of working on an undergraduate degree from a school admired for its top-notch academics, thanks to a well-nourished mind and body.
Encourage Extracurricular Involvement
Your child's high school GPA, class rank and test score can speak volumes about his or her readiness to attend college and chances of succeeding and graduating, too.
However, it doesn't allow admissions officers, including those at the Ivy Leagues, to get to know his or her personality and unique skills and talents.
It's exactly for this reason why the Ivies, given that they have a holistic admissions policy just like many other institutions, consider extracurricular activities in the admissions process.
Earlier, we talked about encouraging your kid to develop and partake in interests.
It's when he or she enters high school that its sheer importance will come in furthermore — his or her leisure pursuits and passions in life can be used in the determination of which EAs to partake in.
And, in the process, your teener will develop even more skills and abilities, the kinds that Ivy League schools want their students to possess.
When it comes to signing up for extracurriculars, however, more isn't synonymous with better. It's a much better idea for your high schooler to have two or three EAs that he or she is passionate about rather than 20 or 30 different ones that bring nothing new to the table.
Consider Work Experience
According to experts, all studies conducted on high school students with part-time jobs reveal that working usually provides an enriching experience. That's because it allows them to gain self-confidence, self-reliance and discipline as well as learn communication, problem-solving and time-management skills.
What's more, it keeps high schoolers busy — and busy teens rarely get into trouble.
It's because of all these things why it's a good idea to encourage your child to give having a part-time job a try or support him or her if he voluntarily decides to have one.
Just about any job can add bonus points to your college-bound adolescent's application. However, there are some jobs that can help boost admissions chances, especially into those selective Ivies. For instance, something that offers an experience related to what your teener plans to major in can dazzle even the pickiest of admissions officers.
But if having a part-time job can get in the way of your teenage kid's studies and extracurriculars, then having no work experience is better than having low course grades and poor EA involvement.
Prepare to Get High Test Scores
Most colleges and universities, including highly selective ones such as the Ivy Leagues take into account SAT or ACT scores in the admissions process because it gives the admissions officers an idea of whether or not an applicant is ready to go to college and can actually survive its many challenges and graduate after four to six years.
The curriculum of most high schools in the land tends to fall in line with the questions on standardized tests. However, a separate preparation, which, ideally, should be done two to three months before the exam, is a must.
Generally speaking, the more competitive the college, the higher the preferred SAT or ACT score.
It's true that the Ivy Leagues and many other institutions do not have a published minimum test score requirement. But if you scrutinize the admissions history of some of the most elite ones, you will realize the fact that they seem to have a penchant for applicants with high SAT or ACT scores.
Here are the SAT and ACT score ranges of freshmen students admitted into the Ivies:
| | | |
| --- | --- | --- |
| INSTITUTION | SAT SCORE | ACT SCORE |
| Brown University | 1440 to 1560 | 33 to 35 |
| Columbia University | 1460 to 1570 | 33 to 35 |
| Cornell University | 1400 to 1540 | 32 to 35 |
| Dartmouth College | 1440 to 1560 | 32 to 35 |
| Harvard University | 1460 to 1580 | 33 to 35 |
| Princeton University | 1450 to 1570 | 32 to 35 |
| University of Pennsylvania | 1460 to 1570 | 33 to 35 |
| Yale University | 1460 to 1580 | 33 to 35 |
The SAT can be taken an unlimited number of times. On the other hand, the ACT can be taken up to 12 times only.
So, in other words, it's possible for your child to take the SAT or ACT a few times until he or she finally receives an Ivy-worthy score. As a matter of fact, it's a good idea to submit all scores for they will be superscored.
However, if your child can earn an impressive score in just one take, the better his or her college application will look in the picky eyes of admissions officers at the Ivy Leagues.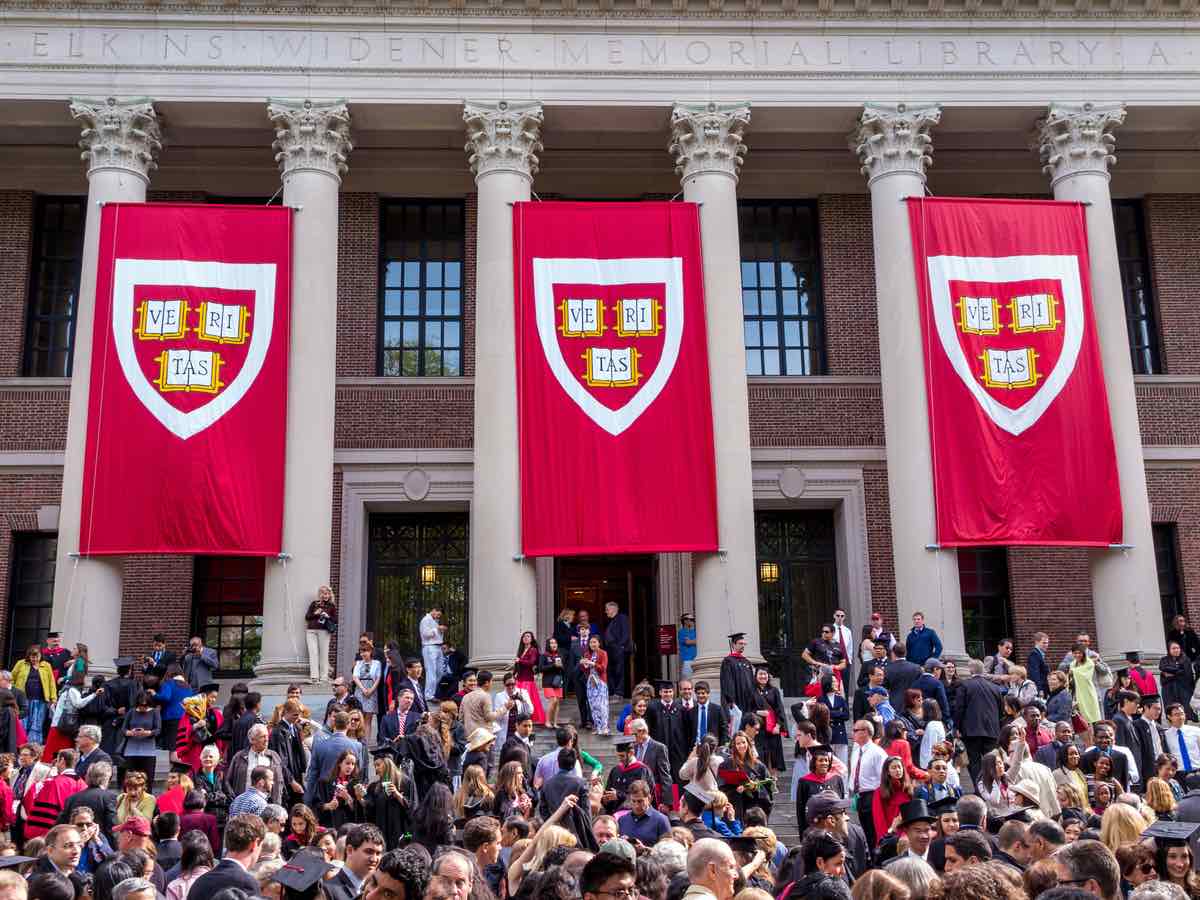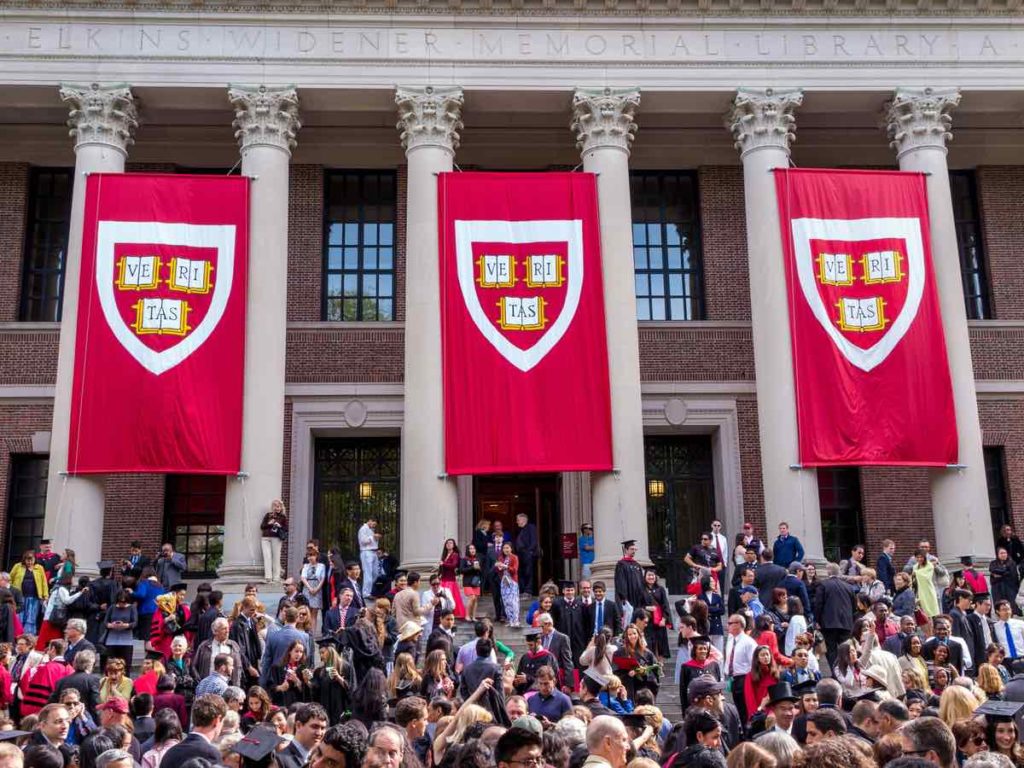 Beat Application Deadlines
There's nothing worse than preparing your little one for the Ivy League experience for years and years only to miss the application submission deadline by a few days.
Beating the deadline is a matter that you can stop worrying about if your child plans on going to a college or university with a rolling admissions policy for he or she can apply at any given time. However, no Ivy League school has this policy, which means that you and your teener should know the Early Decision/Action or Regular Decision deadline.
Different Ivy Leagues may have slightly different application deadlines for all available admission plans.
It's not enough that you know by heart the application deadlines at the Ivies your high schooler includes in his or her college list — knowing all required documents to submit is a must, too.
Generally speaking, graduating high schoolers should start getting their hands on various college application requirements at least a month before the earliest college application deadline. However, there is nothing wrong with getting some of them earlier in order to make sure that there will be no missed opportunities to apply to the Ivies.
The recommendation letter, for instance, can be a time-consuming requirement to get for it involves finding the right professor to write it and giving him or her enough time to compose it.
Apply Early Decision
It is said that the early bird gets the early worm. Well, among Ivy League aspirants like your child, it seems like the early applicant gets the acceptance letter.
Especially if the Ivy League is the top-choice school of your high schooler, consider applying to it Early Decision or Early Action — whichever of the two early admission plans is being offered by the institution.
That's because he or she might enjoy higher chances of getting an offer to enroll than when applying Regular Decision.
In most colleges and universities, the acceptance rates for early applicants are generally higher than the acceptance rates for any other available admission plan. In some instances, it can be due to the fact that applying early is a form of demonstrated interest, which institutions love as it helps boost yield rates.
When it comes to applying to the Ivy Leagues, however, it's almost always due to a stronger application pool.
The following is a table comparing the Early Decision/Action and Regular Decision acceptance rates for the class of 2025 at the Ivies that have already published such data as of this writing:
| | | |
| --- | --- | --- |
| INSTITUTION | EARLY DECISION/ACTION | REGULAR DECISION |
| Brown University | 15.90% | 15.90% |
| Columbia University | 10.10% | 2.90% |
| Cornell University | – | – |
| Dartmouth College | 21.20% | 4.50% |
| Harvard University | 7.40% | 2.60% |
| Princeton University | – | – |
| University of Pennsylvania | 14.90% | 4.20% |
| Yale University | 10.50% | 3.40% |
Related Article: Is Early Decision Worth It?
Just Before Your Child Applies to the Ivy Leagues
Superior academics, first-class resources, strong need-based scholarship programs, outstanding networking opportunities, access to a world of professional opportunities, higher starting salaries — these are some of the most noteworthy perks that come with attending Ivy League schools.
However, while there are many benefits to enjoy, there are also many students who fail to get accepted into them.
If you want to be a proud parent to an Ivy Leaguer one day, the best time to start gearing up for it is now when your little one is still young and thus more inclined to learn skills and establish traits that can prove to be highly valuable when the time for him or her to apply to an Ivy League school comes.
Above, we discussed the steps you will have to take as a parent in order to gear up for an Ivy League experience. Keep them in mind, and the application process to the Ivies, when it arrives, should be less menacing.
But if your child feels that another college offers a better fit, don't forget the importance of full parental support.

Disclaimer: The views and opinions expressed in this article are those of the authors and do not necessarily represent those of the College Reality Check.