How to Transfer to Dartmouth in 7 Steps
Being an Ivy League, everyone knows that getting into Dartmouth College is far from being easy. Its acceptance rate is 6% only, which makes it a most selective institution.
However, it's so much harder for transfer students to gain admission to the top-tier private school — its transfer acceptance rate is a very low 1.49%.
Still considering transferring to Dartmouth even after seeing that number? Read on!
In this post, I will guide you through the steps to applying to the prestigious school. But first, let's answer this important question for you to have an idea of whether or not you can apply to it as a transferee…
Who is Eligible to Transfer to Dartmouth?
Students who are currently in college and have completed 2 years of coursework or less by the time of application to Dartmouth College are eligible for transfer admission. Those whose postsecondary education was interrupted may apply, too, although they will have to provide additional information when applying as transferees.
What's really nice about transferring to Dartmouth is that the Ivy League's eligibility requirement for transferees is so much simpler compared to the rules of most other schools, including similarly prestigious and selective ones.
For as long as you have a college experience that's not more than 2 years, you may apply as a transfer student.
Took college courses in high school but have not attended college? Then you are not eligible to apply as a transferee — you will have to apply as a first-time, first-year student.
Also not eligible for transfer admission to Dartmouth are individuals with a bachelor's degree or an equivalent, although they may consider going for advanced or graduate studies.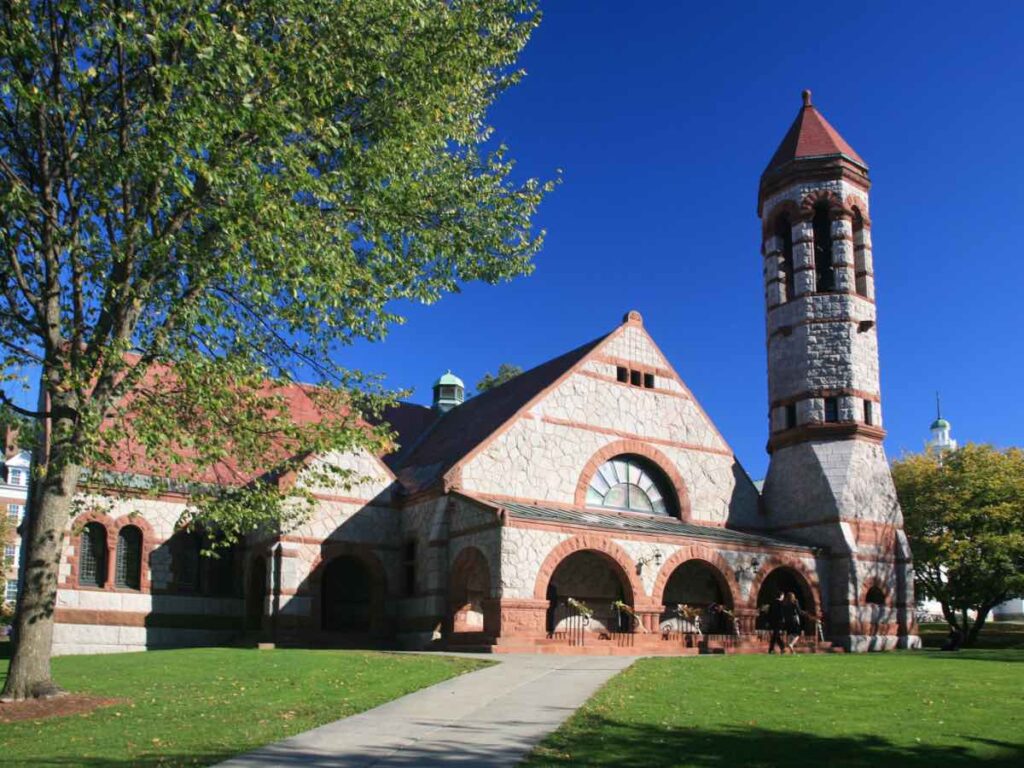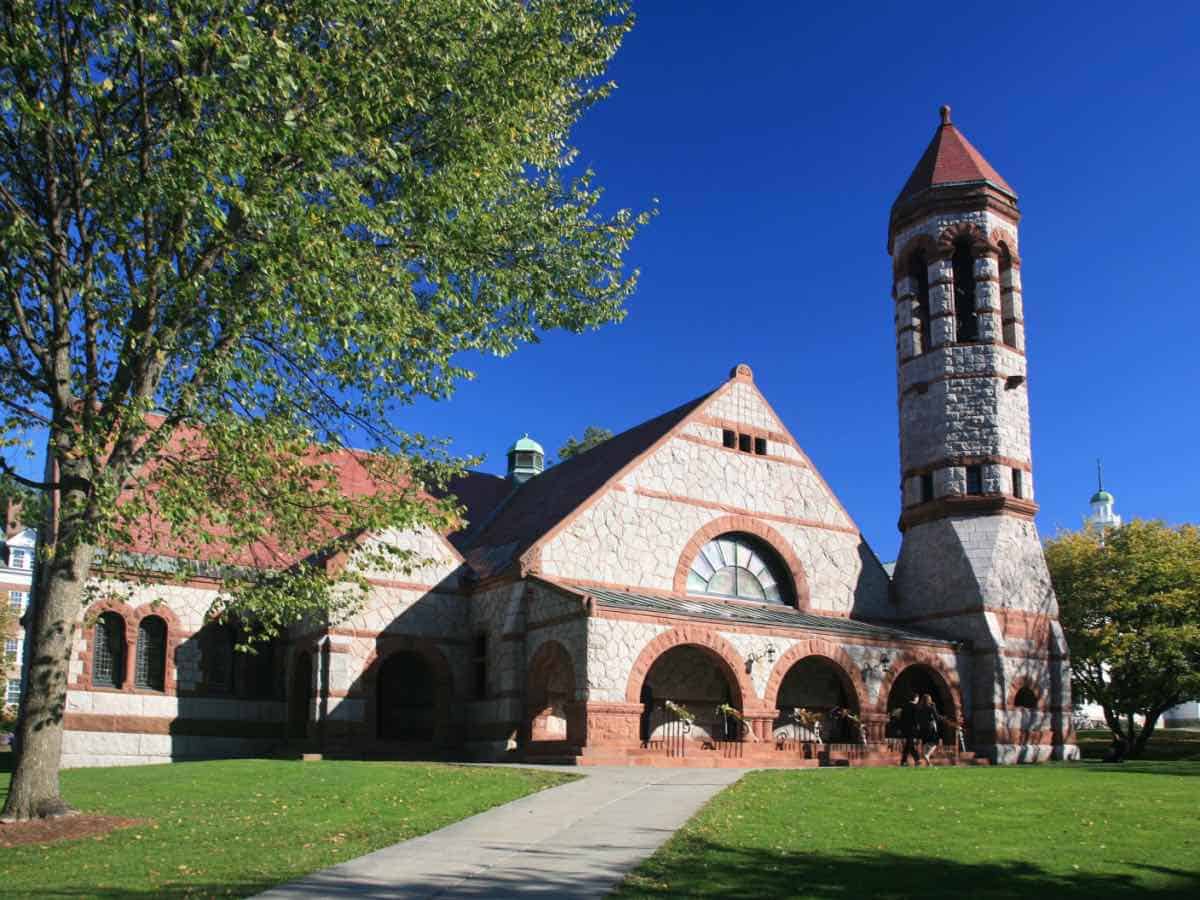 7 Steps to Transferring to Dartmouth
Transferring to Dartmouth College begins with filling out the online transfer application form and paying the transfer application fee of $90. Transfer applicants should also submit application essays, evaluation letters, school report and college application report. Standardized test scores may or may not be submitted.
Here are the most important things you should do if you are planning on taking your dream to become a bachelor's degree holder someday from your current college to Dartmouth:
Fill out the transfer application
First-time, first-year applicants should apply to Dartmouth College using the Common App — the highly-ranked school, like many, does not accept the Coalition App.
But because you are applying to it as a transferee, you will have to use the institution's proprietary online transfer application, which, of course, you will find on its website.
If it's no longer available on the web, it only means that the admissions cycle for the academic year has already closed. Needless to say, you will have to wait for the next one.
Transfer applicants can apply to Dartmouth once a year only. And the transfer application deadline is March 1.
Here are some other important transfer-related dates to remember:
Mid-May – release of transfer admissions decisions
May – financial aid review and, if necessary, financial aid package appeal
Late May – deadline for reply for admitted transfer students
June – deadline for submission of college transcript and course syllabi
Pay application fee
It's not just your completed online transfer application form that should be submitted to Dartmouth College on or before March 1 but also your transfer application fee, which amounts to $90.
The said non-refundable application fee is slightly cheaper for freshmen applicants: $80.
Similar to first-time, first-year applicants, you can apply for an application fee waiver if shelling out money if it would cause financial hardship for you or your family.
Fret not because asking the Hanover, New Hampshire-based school to waive your application fee will not disadvantage you in the transfer admissions process.
Submit financial aid materials
Also to be submitted before March 1 together with your online application is the completed FAFSA form and other required documents, which is important if you are planning on getting financial assistance.
Dartmouth itself says that it meets 100% of the demonstrated need of its students.
Up to 49% of its attendees receive financial aid, each one getting an average of $68,902 in awards.
Just like most other elite institutions of higher education, Dartmouth offers scholarships based on need only. According to the school, you should schedule with a financial aid officer before finalizing your plans to enter as a transferee.
Hand in essays
There are a couple of essays you will have to write, which you will be asked to do when filling out Dartmouth College's very own online transfer application form. Word count ranges from 200 to 500 words, depending on the prompt.
One of the prompts includes up to 5 options, each one should be written in 200 to 250 words:
Labor leader and civil rights activist Dolores Huerta recommended a life of purpose. "We must use our lives to make the world a better place to live, not just to acquire things," she said. "That is what we are put on the earth for." In what ways do you hope to make — or are you making — an impact?
In The Boy Who Harnessed the Wind, William Kamkwamba '14 reflects on constructing a windmill from recycled materials to power electrical appliances in his family's Malawian house: "If you want to make it, all you have to do is try." What drives you to create and what do you hope to make or have you made?
Dr. Seuss, aka Theodor Geisel of Dartmouth's Class of 1925, wrote, "Think and wonder. Wonder and think." What do you wonder and think about?
"Not everything that is faced can be changed; but nothing can be changed until it is faced," wrote James Baldwin. How does this quote apply to your life experiences?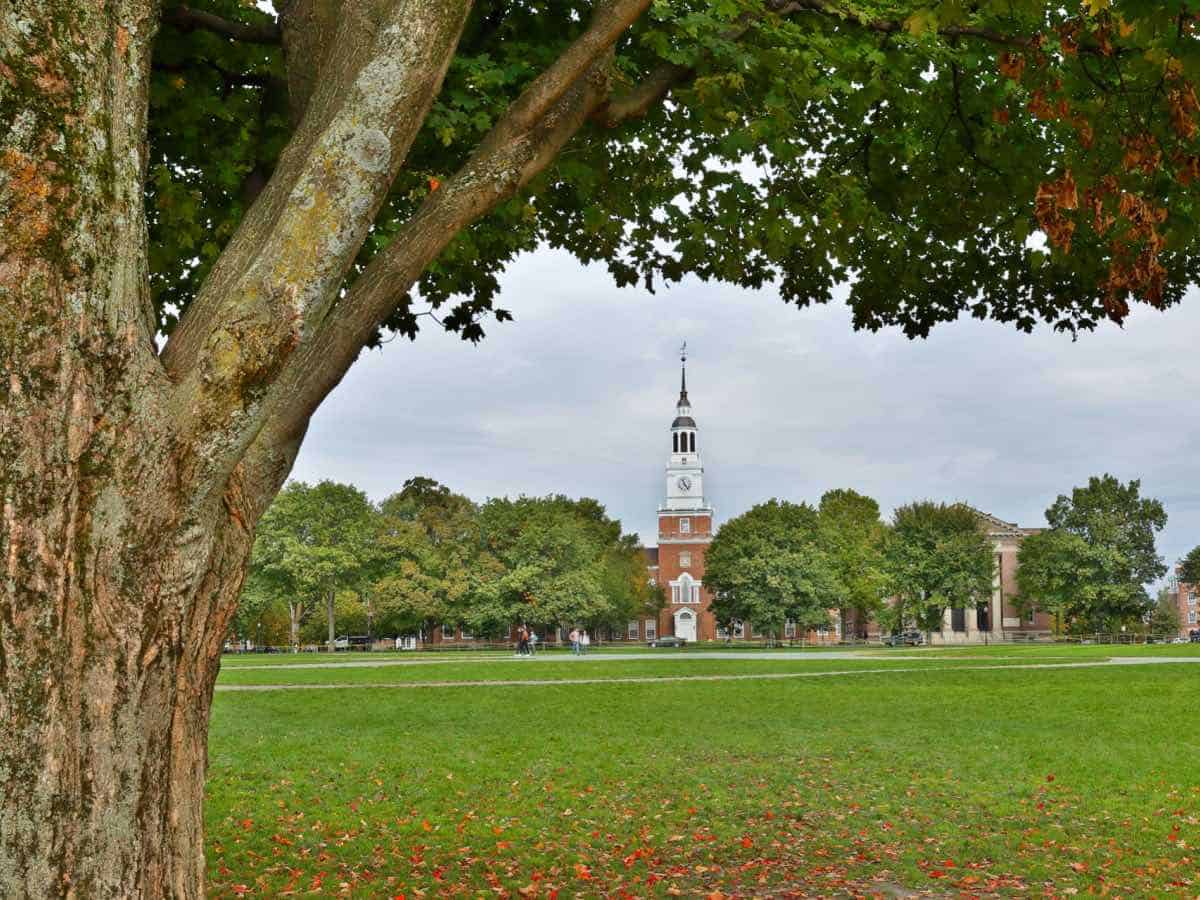 Provide 2 academic evaluations
Transfer applicants to Dartmouth College are required to submit a total of 2 evaluation letters coming from their college instructors.
As suggested by the institution itself, evaluations should address your academic performance, engagement in class and personal character, although other topics may be included as well, depending on individual circumstances.
Submit school report with transcript
Make sure that you request your current college to send the following to Dartmouth:
Final secondary report with transcript
College report with transcript
In terms of the college report, check that it's updated in either May or June. Also, it's important that it comes with your final college transcript, which means that it should include your end-of-year grades.
Get previous college credits evaluated
A very important step you have to take after getting an offer to enroll at Dartmouth College is to check which courses you have completed previously can earn you transfer credits.
And for this matter, it's the Office of the Registrar of the Ivy League institution that can provide the assistance you need.
Commonly, it's in mid-June when the registrar contacts transferees to inform them about the credit evaluation process. By then, you should have gathered the necessary materials, such as the syllabus of courses to consider.
Up to a maximum of 17 course credits can be awarded by Dartmouth.
Because an undergraduate degree at the elite school consists of 35 course credits, earning a total of 17 course credits upon transferring means that you are almost halfway toward a bachelor's degree.
But it's important to keep in mind that you should have a grade of C or higher to earn credit for a completed course.
Just Before You Transfer to Dartmouth
The process of transferring to Dartmouth College is fairly easy. It's similar to applying to most other institutions as a transferee, but with slightly fewer requirements. And speaking of which, the eligibility requirements are plain and simple, too — anyone with a previous college experience that does not go past 2 years may apply as a transferee.
However, of course, actually getting admitted as a transfer student is not that easy given that it accepts only 1.49% of all transfer applicants as opposed to the 6% of all freshmen applicants.
Related Questions
Does Dartmouth College require transfer applicants to have a minimum GPA?
According to Dartmouth itself, it does not require transfer applicants to meet a minimum GPA requirement. After all, it's not just the GPA it considers but many other application components, too. But most successful transfer applicants to Dartmouth have a GPA of 3.7 or higher.
How much is the enrollment deposit at Dartmouth College?
Unlike most institutions of higher education, Dartmouth does not require admitted students to put down an enrollment deposit. What those who received an offer to enroll have to do instead is submit the Admitted Students Reply Form to let the school know about their intent to enroll or matriculation plans.
Does Dartmouth College interview transfer applicants?
Alumni interviews are not a part of the transfer admissions process. They can neither request the school to give them one. Some freshmen applicants, meanwhile, are offered optional interviews, usually around November for early decision applicants and December to mid-February for regular decision applicants.
Other Colleges Worth Transferring:

Disclaimer: The views and opinions expressed in this article are those of the authors and do not necessarily represent those of the College Reality Check.